(Last Updated On: July 6, 2019)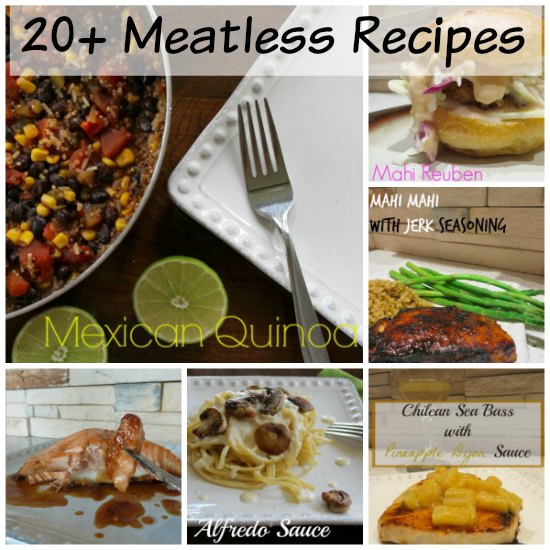 20+ Meatless Recipes – Perfect For Lent!
With Lent here, I thought you guys would enjoy a Round-Up of Meatless Recipes. I know there are lots of folks that get stumped on Fridays for what to cook (Me included!), well now you have MORE than enough recipes to choose from 🙂 I have everything from breakfast to dinner listed below and they are divided into categories so that you can find them easy.
Breakfast
Soups
Appetizers and Sides
Main Dishes
What is one of your favorite Meatless Recipes?
Be sure to check out more recipes from Food Wine Sunshine! And follow me on Facebook, Twitter, Pinterest, and Google +.