(Last Updated On: July 6, 2019)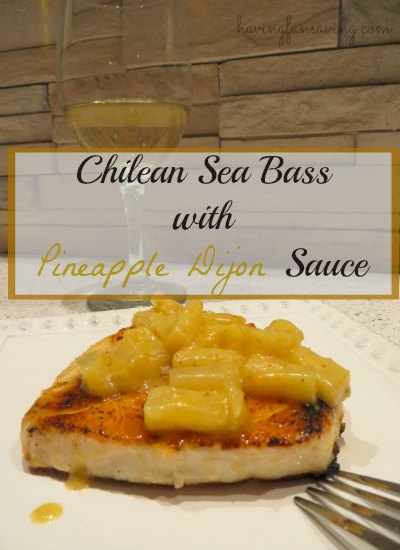 Chilean Sea Bass Recipe with Pineapple Dijon Sauce
I have a delicious Chilean Sea Bass recipe for you guys today. Did you know that Chilean Sea Bass is considered to be the Filet Mignon of fish? It is very light and cooks so easily!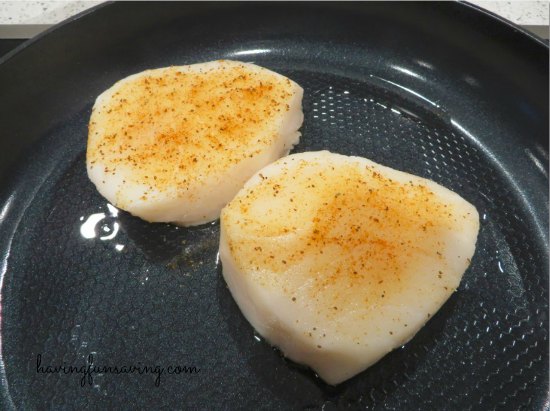 I used Old Bay Seasoning and sprinkled it over both sides of the Chilean Sea Bass, then sauteed it in about a teaspoon of Coconut Oil. You can use Extra Virgin Olive Oil, but I love the taste of Coconut Oil…especially when cooking seafood!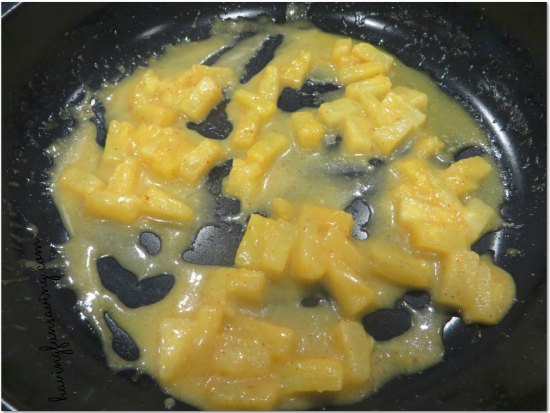 I wanted a sauce that wasn't too sweet, and had contrasting flavors and the Pineapple Dijon is just that! As you can see, I let it reduce down quite a bit. It was delicious! We served our with a side of rice and a salad.
Chilean Sea Bass with Pineapple Dijon Sauce
Author:
Prep time:
Cook time:
Total time:
Ingredients
2 fillets of Chilean Sea Bass
Old Bay Seasoning to taste
1 teaspoon of Coconut Oil – you can use EVOO if you prefer
8 oz can of pineapple tidbits in 100% juice
1/4 cup dry white wine (such as Pinot Grigio)
1 Tablespoon Honey Dijon mustard
1 Tablespoons unsalted butter
Instructions
Sprinkle both sides of the Chilean Sea Bass with Old Bay Seasoning and gently rub it in
Heat oil in pan
Add in Chilean Sea Bass
While sea bass is sauteing add the all the pineapple juice from can, white wine, mustard, butter, and half of the pineapple tidbits in a small pan and let simmer until liquid is reduced
Flip the sea bass after approx 5 min
The Sea Bass will turn a more solid white color when it is done, if you are unsure, just use a fork and cut into it
Top with Pineapple Dijon Sauce when done
Enjoy!
I hope you guys enjoy this Chilean Sea Bass Recipe with Pineapple Dijon Sauce as much as we did!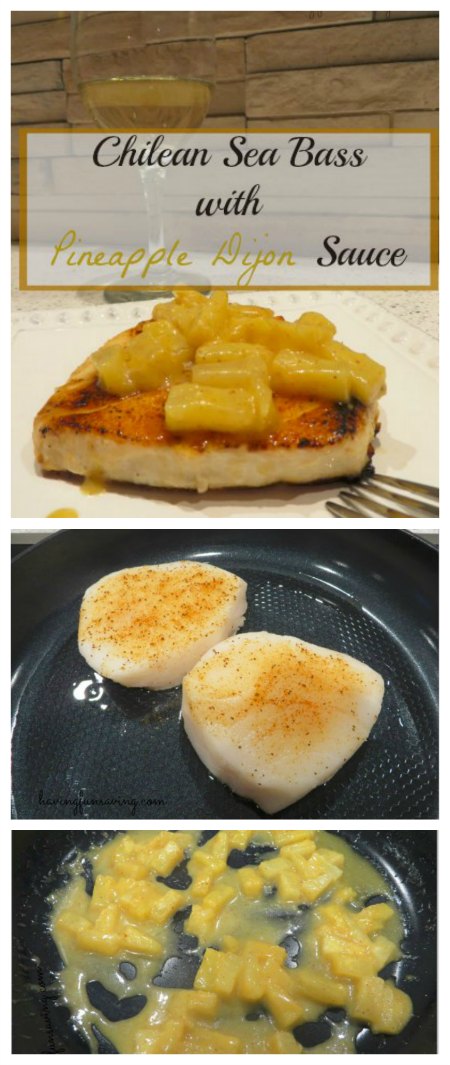 Looking for other delicious Seafood recipes? Check these out!
Be sure to check out more recipes from Food Wine Sunshine! And follow me on Facebook, Twitter, Pinterest, and Google +.