(Last Updated On: July 1, 2019)
This post was created in partnership with Winn Dixie. All opinions are my own.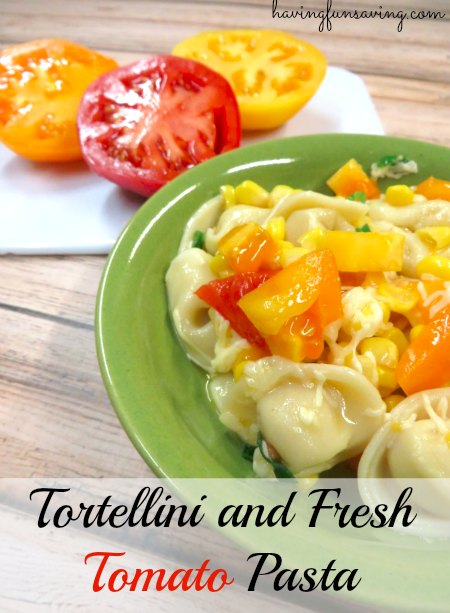 Tortellini and Fresh Tomato Pasta Recipe #WDBlogger
Summer is here and I am loving the opportunity to cook with all the beautiful fresh vegetables you have been seeing on those produce stands. I was at Winn Dixie the other day and the tomatoes were so bright and colorful they were just calling my name…just begging for me to take them home 🙂
Check out the Winn-Dixie Big Fat Juicy Tomato Event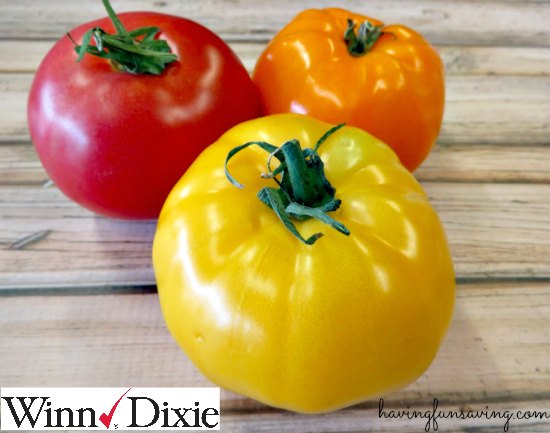 Tomatoes. They're delicious, nutritious and versatile. Their beautiful colors and lively flavors can be found in soups, salads, sauces and sandwiches recipes all over the world. Tomatoes are kind of a big deal. And a fat and juicy deal, too.
Speaking of recipes…here's mine for that Tortellini and Fresh Tomato Pasta, it's light and filled with flavor!
Tortellini and Fresh Tomato Pasta Recipe
Recipe Type
:
Lunch/Dinner
Author:
Prep time:
Cook time:
Total time:
Ingredients
1 bag frozen cheese-filled tortellini
2 cups heirloom tomatoes – diced
1/4 cup olive oil
1/4 cup of Italian blend shredded cheese
3 tablespoons lemon juice
2 garlic cloves
1 teaspoon Worcestershire sauce
1/2 can corn kernels
1/4 cup thinly sliced green onions
Instructions
Cook tortellini according to package directions.
Place the olive oil, lemon juice, garlic and Worcestershire sauce in mixer and blend until smooth. When tortellini is done, toss in the olive oil sauce
Add in tomatoes, corn and cheese
Garnish with green onions if desired
Enjoy!
Notes
Serve with a big salad filled with the tomatoes you didn't use in the meal 🙂
Make sure to grab your tomatoes the next time you are at Winn Dixie and get creative in the kitchen! And I hope you enjoy my Tortellini and Fresh Tomato Pasta Recipe – make sure to let me know if you try it 🙂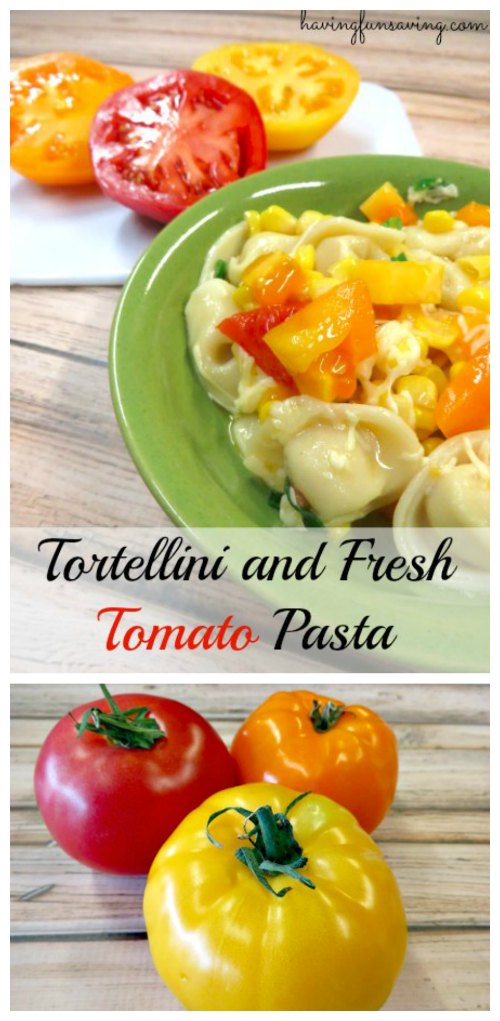 Find Food Wine Sunshine on Facebook, Twitter, Pinterest, and Google + and check out all my delicious recipes.