(Last Updated On: July 6, 2019)
Disclosure: Dei Frattelli sent me some products to assist in making this recipe. The recipe and all opinions are 100% my own. No other compensation was received.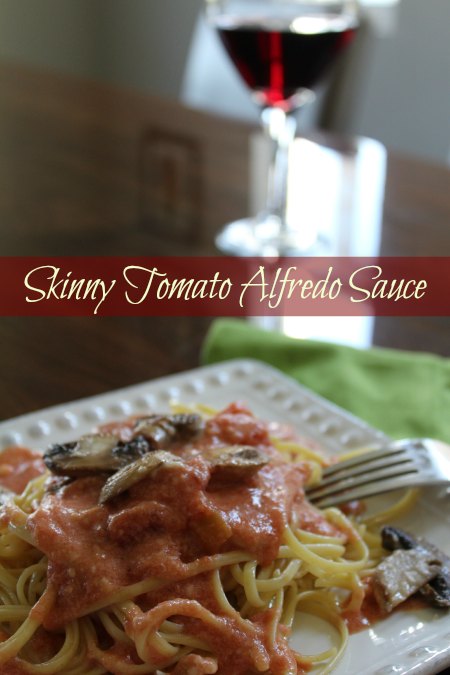 Skinny Tomato Alfredo Sauce Recipe
I love Alfredo Sauce. I love Marinara Sauce. I love Pasta. So, I decided to make a sauce that had my two favorite sauces in one. I know that Alfredo Sauce can be a bit heavy, so mine is a Skinny version of course 🙂 When Dei Frattelli contacted me and asked if I would share a sauce recipe for their Great 8 Sauce Challenge, I knew this Skinny Tomato Alfredo Sauce was the one I wanted to submit.
You don't need a lot of ingredients and it's actually very easy to make. Oh and the flavors….they are amazing.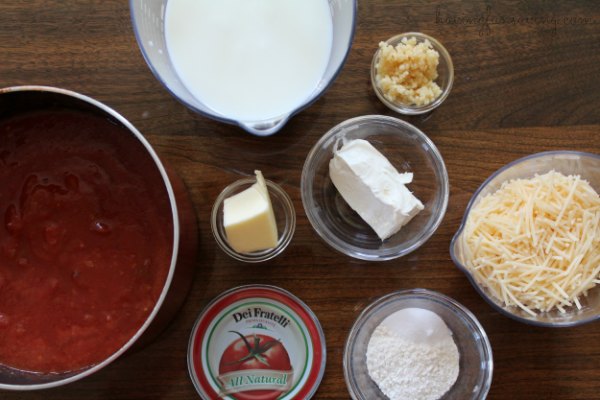 First, you will make your Marinara Sauce by putting the two cans of diced tomatoes and the can of sauce in a pot on your stove and just let it simmer while you make the Skinny Alfredo Sauce.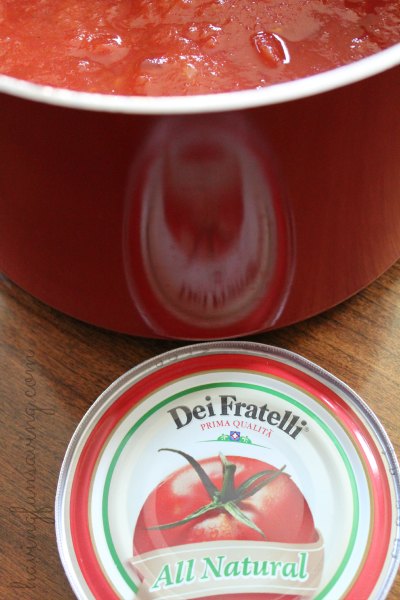 The Skinny Alfredo Sauce will actually ready in under 10 minutes!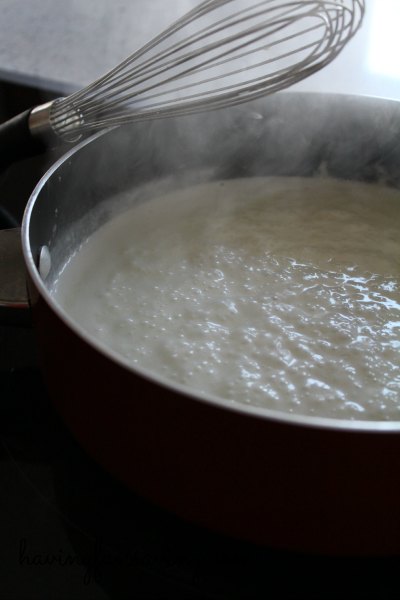 Just look at those two sauces! Don't they both look absolutely delicious?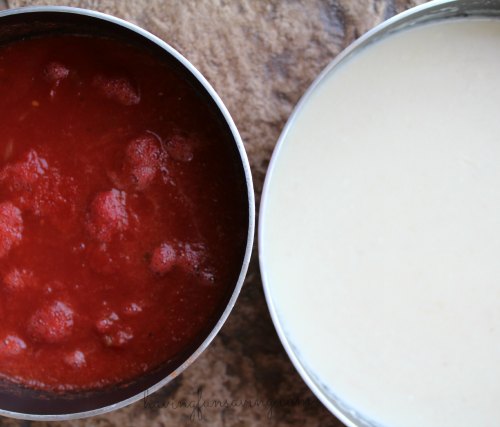 Once your Alfredo Sauce is made, you slowly add in the Marinara Sauce.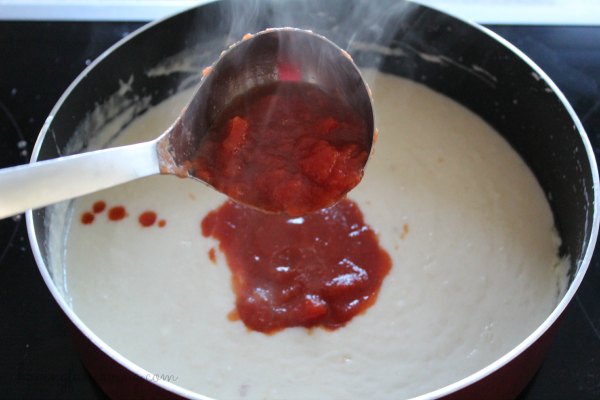 I added in about half of the tomato sauce. The best part about that is that I now have a delicious Marinara sauce that I can freeze or just use later in the week in a different recipe 🙂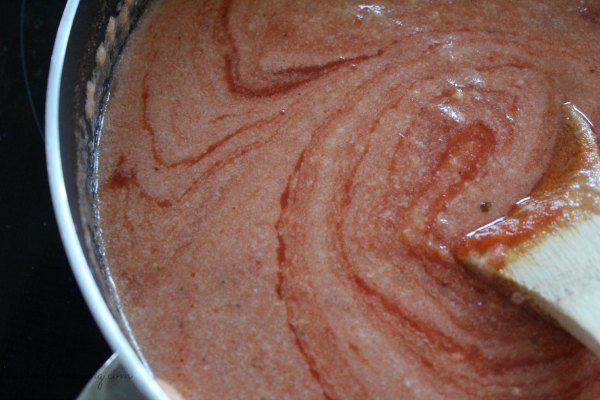 Now here is my Skinny Tomato Alfredo Sauce Recipe…make sure to Pin It and Print It so that you can make it again and again.
Skinny Tomato Alfredo Sauce Recipe
Author:
Prep time:
Cook time:
Total time:
Ingredients
1 can Dei Frattelli Diced Seasoned Tomatoes
1 can Dei Frattelli Diced Italian Tomatoes
1 can Dei Frattelli Sauce – this is the 28 oz size
1 tablespoon unsalted butter
2 tablespoon minced garlic
4 teaspoons all-purpose flour
2 cups skim milk
1 teaspoon salt
4 tablespoons (2 oz) low-fat cream cheese
1 1/2 cup grated Parmesan cheese
Pasta
Instructions
Add the Dei Frattelli Tomato Products into a pan and let them simmer
Melt butter in a large skillet over medium heat
Add the garlic and saute until the garlic is slightly soft, about 1 minute
Add in the flour and stir with a wooden spoon for 1 minute
Stir/whisk in the milk and salt
Stir constantly until just thickened – approx 3 minutes
Add the cream cheese and Parmesan cheese; stir until well blended and cheese is melted – approx 2-3 minutes
Slowly stir in approx half of the tomato sauce into the skillet with the Alfredo Sauce
Gently stir until it's mixed well
Serve over your favorite pasta
Top with mushrooms or your other favorite vegetables if desired
Enjoy!
I hope you enjoy this Skinny Tomato Alfredo Sauce recipe as much as we do!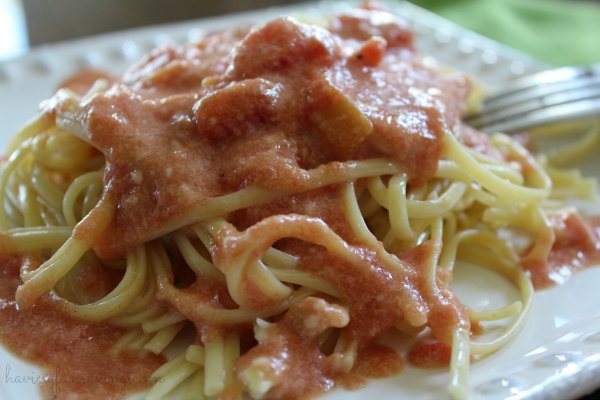 Be sure to check out all the delicious recipes on Food Wine Sunshine and follow me on Facebook, Twitter, Pinterest, Google + and Instagram.