(Last Updated On: September 6, 2020)
This Grilled Cheese and Veggie Sandwich is a fun twist on typical grilled cheese. The dipping sauce is perfect in this Grilled Cheese and Vegetable Sandwich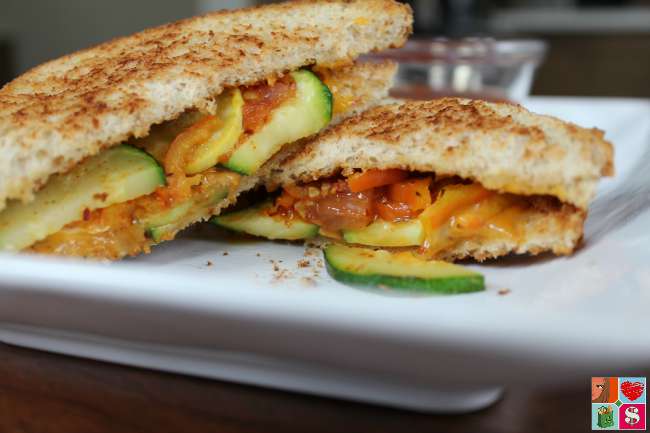 Grilled Cheese

and

Vegetable

Sandwich
I needed a dinner for the kids quick the other day and they wanted soup…I decided the perfect accompaniment would be grilled cheese. And as I was making their grilled cheese, it looked good! I rarely make grilled cheese for myself, so I decided to make a dressed-up version for my husband and I that night too. I have some beautiful veggies in the refrigerator, so I grabbed some of my favorites and decided to get creative 🙂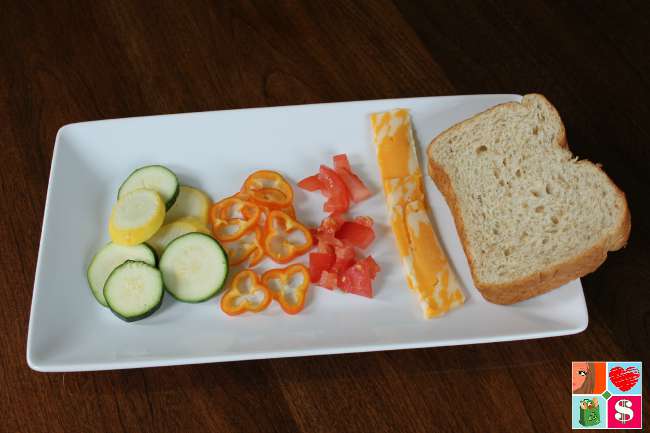 I used zucchini, squash, diced tomatoes, and mini sweet peppers. I figured the veggies could use a bit of extra flavor, so I seasoned them with Dust by VooDoo Chef Seasoning. You can use which ever seasoning you may have at home, or none at all!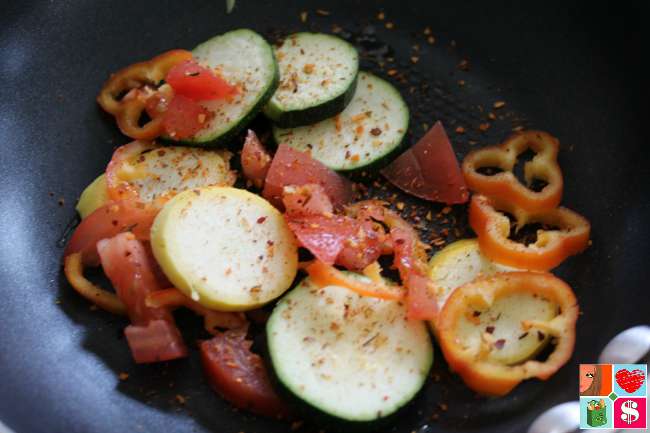 I had the bread "grilling" in a separate pan and once the bread looked good, I added on the cheese. I had a chunk of Colby Jack at home, which so happens to be my favorite cheese, so I sliced it nice and thin and added it on. Once it started to melt, I topped it with my delicious smelling vegetables.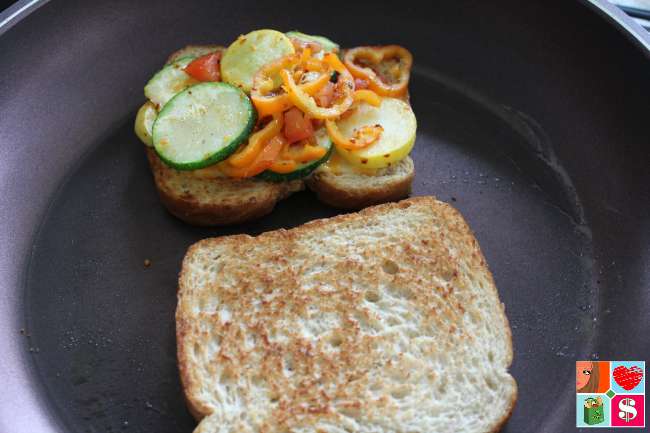 Doesn't that look yum? I think I may have to make another one for lunch today!
Now, here is my Grilled Cheese and Veggie Sandwich Recipe, be sure to Print it and Pin it so that you can make it again and again.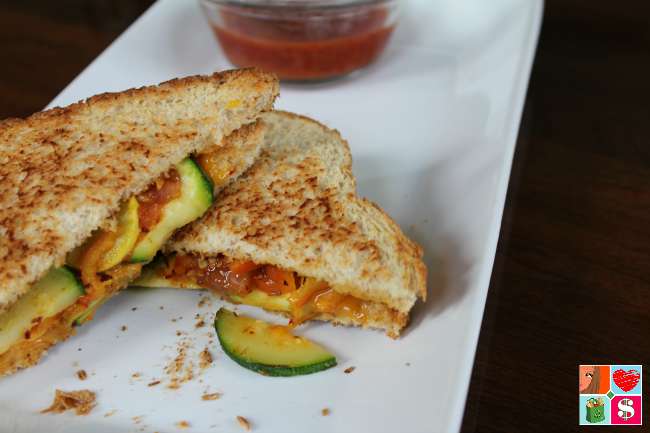 Grilled Cheese and Veggie Sandwich
Spruce up that plain ole grilled cheese sandwich with fresh vegetables! This grilled cheese and vegetable sandwich is served up with dipped sauce and is oh so delicious.
Print
Pin
Rate
Ingredients
2

slices

of bread - I used Honey Wheat

1

slice

of your favorite cheese - I used Colby Jack

Sliced zucchini and squash

Sliced mini sweet peppers

Diced tomatoes

VooDoo Chef Dust Seasoning

2-3

tbsp

Marinara Sauce

Butter
Instructions
In one pan put a dab a butter and let it melt

Add two slices of bread to the pan, watch to make sure it doesn't burn, flip as needed

In another pan, put a dab of butter and let it melt

Add in your veggies and seasonings

Cook veggies until soft

Add cheese to one slice of bread

Top the cheese with your veggies

Close up your sandwich

Serve with the marinara sauce for dipping

Enjoy!
Notes
Feel free to get creative and use any vegetables in your refrigerator - then be sure to come back and let me know the combination you used and how it was!
You will notice that in the recipe I mention to serve with marinara sauce for dipping, I learned about doing that from a local Food Truck!  They serve all their grilled cheese sandwiches with a dipping sauce and it is GREAT.  I definitely recommend adding the sauce for dipping.  I used what I had in my pantry, it was the Garlic and Herb Hunt's Sauce that came in a can, it doesn't have to be fancy!  But it is oh so good.  Trust me.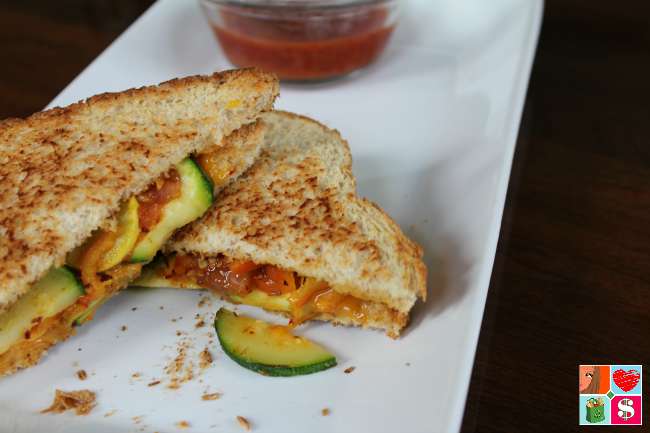 I hope you enjoy this

Grilled Cheese

and

Veggie

Sandwich as much as we do!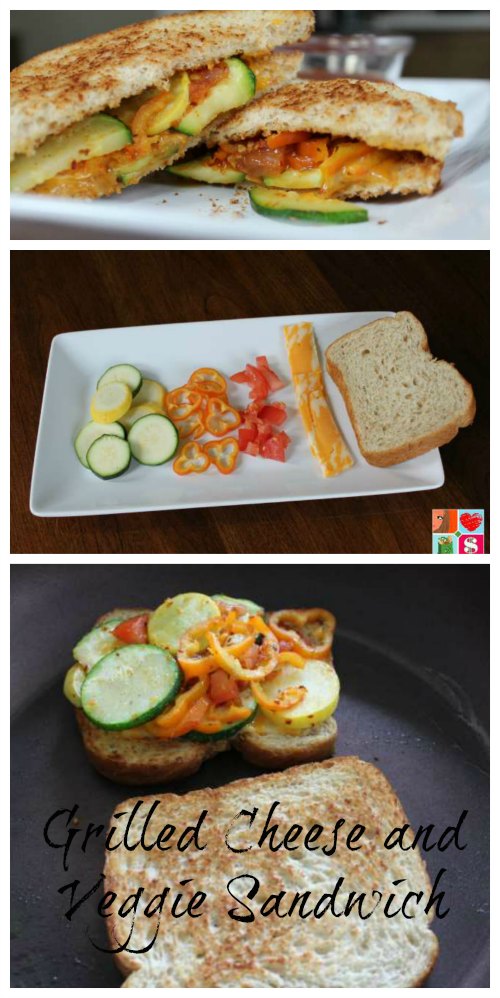 Looking for another fun twist on Grilled Cheese? Check out my Pumpkin Grilled Cheese Sandwich Recipe.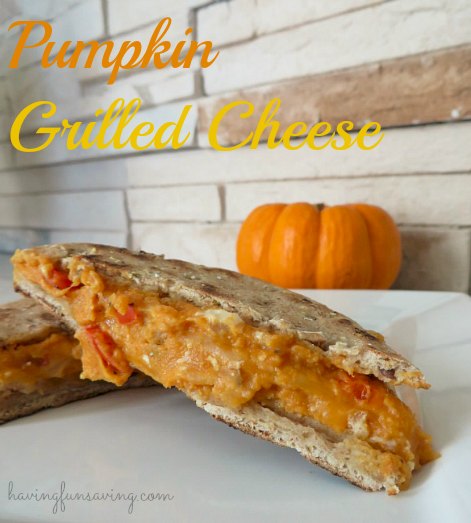 Be sure to check out all the delicious recipes on Food Wine Sunshine and follow me on Facebook, Twitter, Pinterest, and Instagram.