(Last Updated On: April 5, 2021)
Innisbrook Resort and Spa is a hidden gem here in Tampa Bay! Innisbrook is open to the public and has lots of everyone to enjoy, even if you don't golf!

Things To Do At Innisbrook Resort
Innisbrook Resort is a family luxury resort located right here in Tampa Bay just minutes from Tarpon Springs. If you are a golfer, your answer to the question "What is there to do at Innisbrook Resort?" would be very simple and very obvious. Golf. But what about those of us that don't golf (EEEKK…yes, I just said that there are some people that don't golf…me included!) and those of us that are traveling with golfers, but won't be golfing. My husband golfs, but like I mentioned, I don't, so when we go away together, we do non-golf things.
Innisbrook Resort is known for its championship golf courses and of course, the Valspar Championship. But did you know that they have an amazing spa? I didn't! So, when my husband and I were able to go and check everything out that Innisbrook has to offer for review, we jumped at the opportunity. The beautiful Indaba Spa is nestled within the gorgeous grounds of Innsibrook Resort.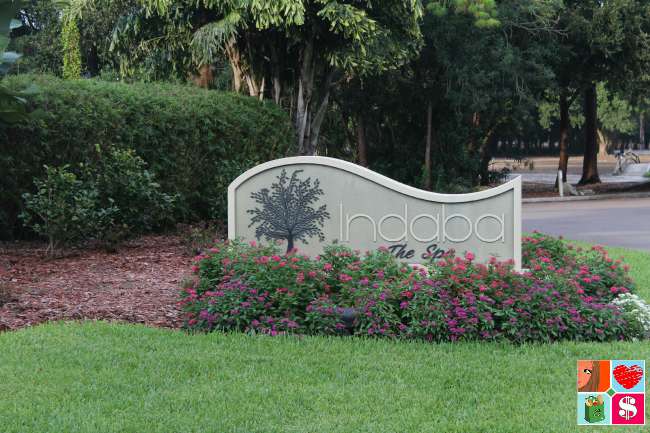 In fact, after my husband and I got settled into our spacious guest room for the night, we headed to Indaba Spa for a couple's massage. From the moment we walked in, we were greeted with warm smiles, we just felt a sense of relaxation and welcome, which is exactly what you want when you walk into a spa 🙂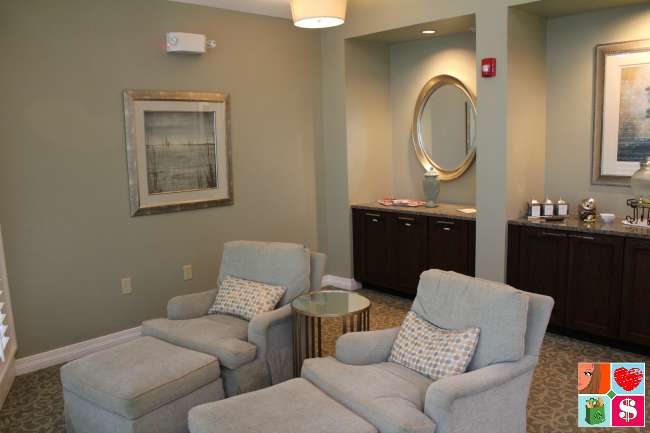 We were both shown to our lounges. The men's and women's lounges and locker rooms had a hot tub, steam room, iced flavored water, and comfortable chairs to enjoy while we were waiting to get called back for our service.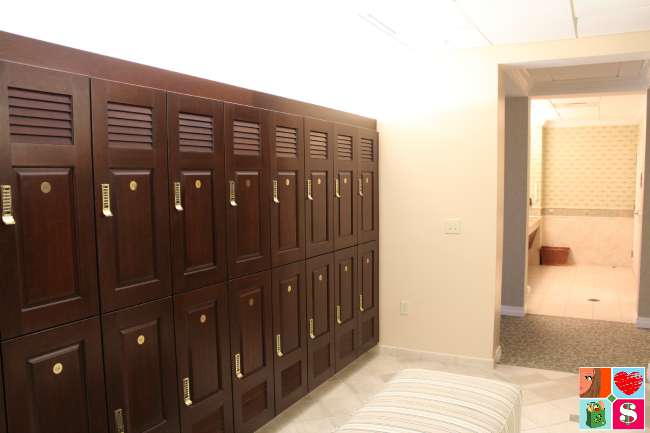 As I waited and enjoyed the view of the Innisbrook greens and flowers, there were two ladies sitting next to me. They were deep in conversation, smiling, and were obviously enjoying each others company. I wasn't ease dropping! But, I did hear them say that "They love their girl time together and that they couldn't think of a better place to have it than here (at Indaba Spa)." I smiled to myself, they were obviously already in love with the service at Indaba Spa!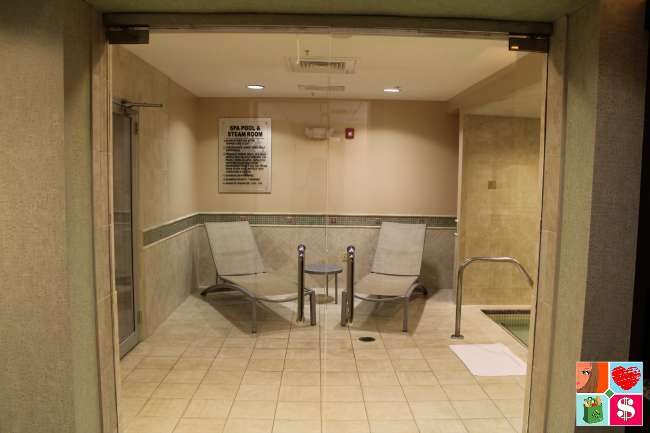 Shortly thereafter, my masseuse came to get me, we met up with my husband in the hallway and we got a small tour of the spa. When we entered the Couple's Massage Room we were both in awe. We have gotten massages before, even a couple's massage once or twice, but NOTHING compared to this room.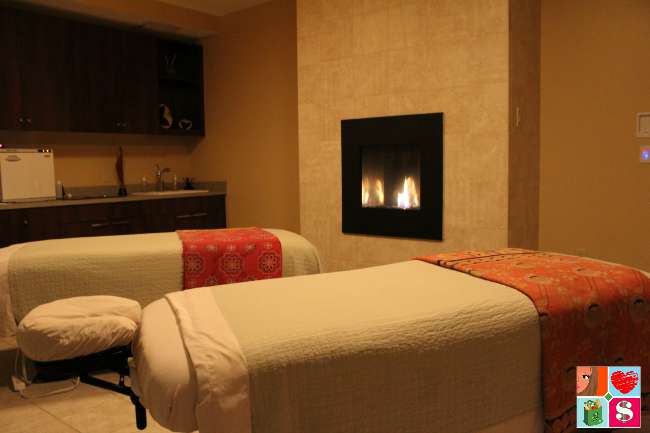 First of all, it was HUGE, the music was relaxing, the beds were heated and just….ah-mazing, and there was a FIREPLACE. Yes, there was a fireplace in the room.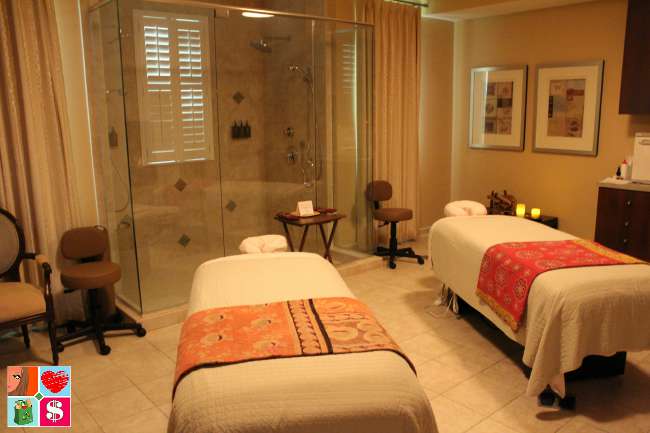 Not only was the room fantastic, I am pretty sure I fell asleep during my massage. If that doesn't tell you that it was relaxing, I don't know what will…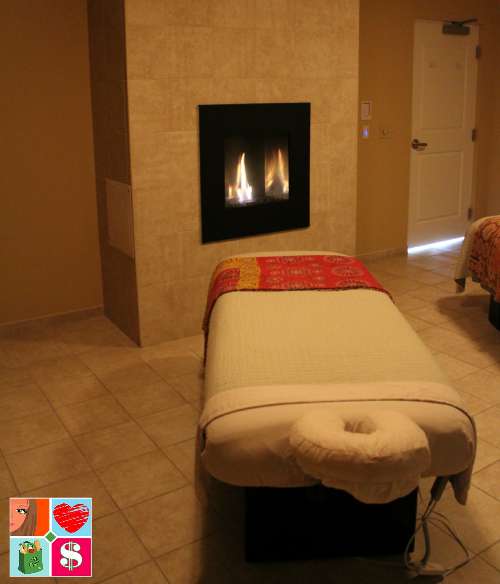 My husband and I actually went to Innisbrook as an Anniversary Celebration, every year for 13 years we have gone away for one day for our anniversary, and Indaba Spa made our day even more special than we could have imagined!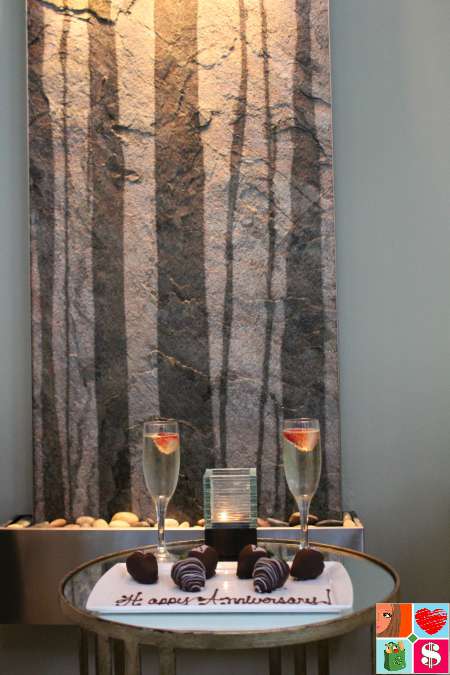 After the massage, we drank exquisite champagne, ate chocolate covered strawberries, and snacked on one of the small plates they offer that was filled with cheeses, crackers, fresh berries, and honey.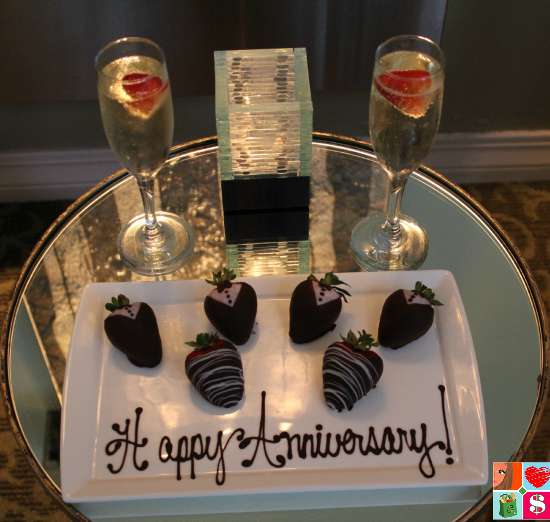 How will we ever top this anniversary?!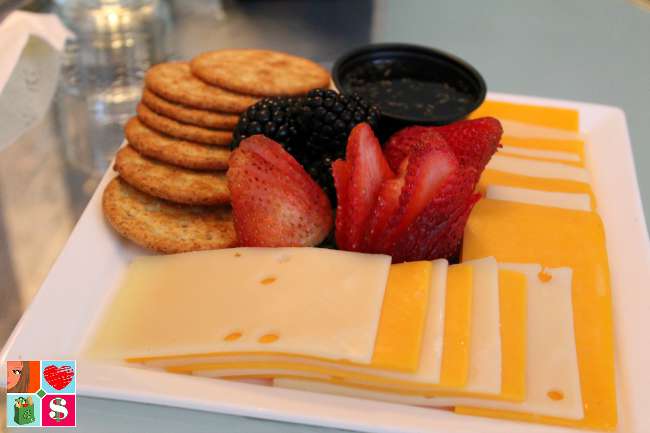 After we enjoyed our champagne and delectable snacks we headed back to our guest room to get ready for dinner at Packard's Steakhouse.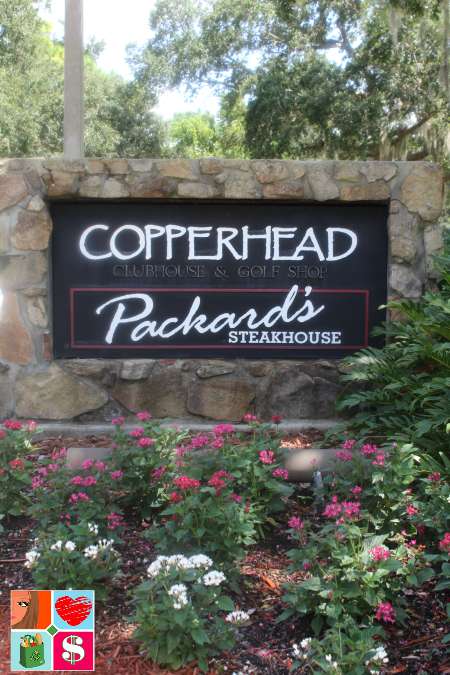 You can imagine that as a blogger, I do get the opportunity to visit a variety of restaurants here in Tampa Bay, and my husband is in business and has business meetings at restaurants pretty regularly. And we can both honestly tell you that Packard's Steakhouse is unlike any restaurant we have ever been to.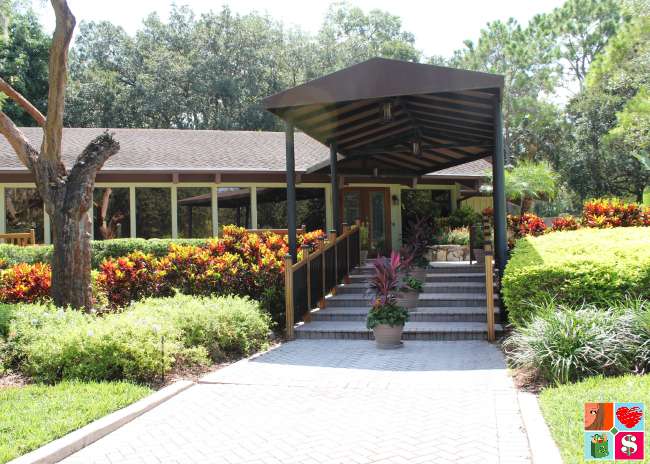 You don't have just one server, but you have several that are there to answer questions and just say HI. I have never been to a restaurant where the staff actually made it a point to get to know you, and genuinely seemed interested when you responded. The wait staff had all been there for over 15 years, with one there for over 40 years! The Executive Chef even came out and chatted with us and the other guests dining that evening. If that doesn't tell you what an amazing place this is, I don't know what will…
Well, maybe the food will 😉

We started with the Lobster Bisque and Kona Crusted Lollipop Lamb Chops. My husband actually has an allergy to Truffle Oil (which is on the Lamb Chops) so the chef actually made his separate so that he could still enjoy them! And enjoy them we did. The Kona Crusted Lollipop Lamb Chops simply melt in your mouth. And the Lobster Bisque was splendid! I have Lobster Bisque elsewhere and it was very heavy, at Packard's Steakhouse, it's not, it was full of flavor and I didn't feel like I have to eat a bowl of butter and heavy cream. The chef will gladly put the bisque in two bowls if you and your partner want to split it, that's what we did, we wanted to try a variety of items, but didn't want to get tooooo much food.
Appetizers were followed up with fresh salads, then steak. How could you possibly go to a Steakhouse and not have steak?! And we were not disappointed. We split the Delmonico and it was plenty for us to share. It was mouth-wateringly delicious. I mean, wow. I truly believe that cooking a good steak is an art form, you need it tender, juicy, the right temperature, not tough, not too much pink, and a lot of flavor. Packard's Steakhouse did it perfectly.
I don't know how it was possible, but we actually managed to save room for dessert. The Hot Chocolate Truffle Cake and Chocolate Velvet Cake were our favorites, have you guessed yet that I happen to love chocolate?
Packard's Steakhouse not only has unforgettable food, but the staff will make your experience even more memorable.
So, if you are in the Tampa Bay area and are looking for some things to do, I can definitely suggest heading to Innisbrook Resort in Palm Harbor.
Here are 9 fabulous things to do at Innisbrook Resort: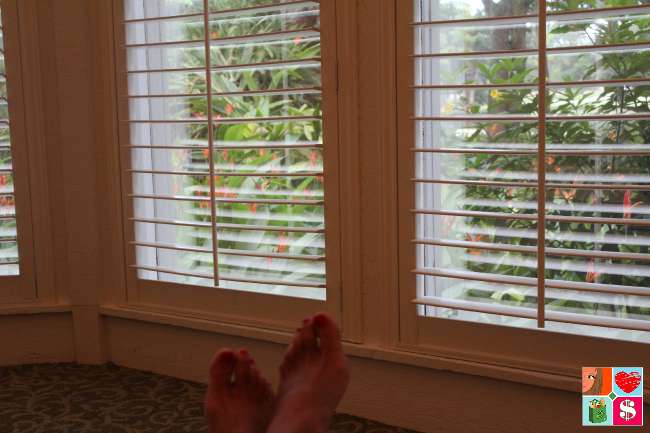 Relax
Get A Massage, enjoy the steam room, the hot tub, "girl time" all at Indaba Spa.
Eat
There are actually several restaurants on the property, but we strongly recommend Packard's Steakhouse.
Stay
Stay for a night, or two, or three…on the beautiful grounds.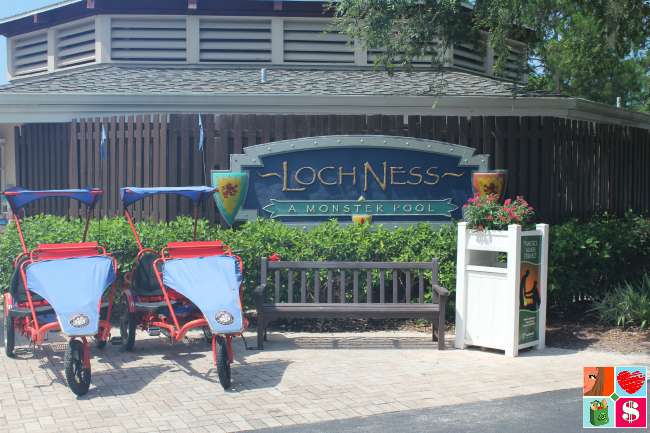 Swim
The Loch Ness Monster Pool is sure to be a hit with the kids. There are activities going on, music, and even a stand with drinks and food!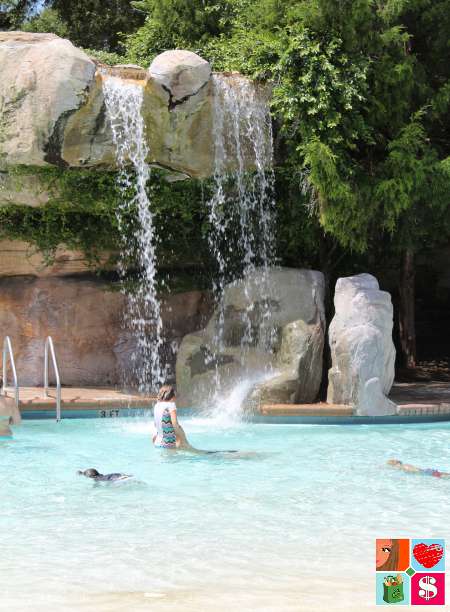 The Loch Ness features:
Two sand beach areas
15-foot waterfall
Two winding water slides
Separate plunge pool with bubbling jets and fountains
Water volleyball
Sunbathing areas
Monster-sized spa that seats up to 36 people
Sand volleyball court
Tennis
Innisbrook's Tennis Center offers 11 Har-Tru® courts, with seven lighted for night play.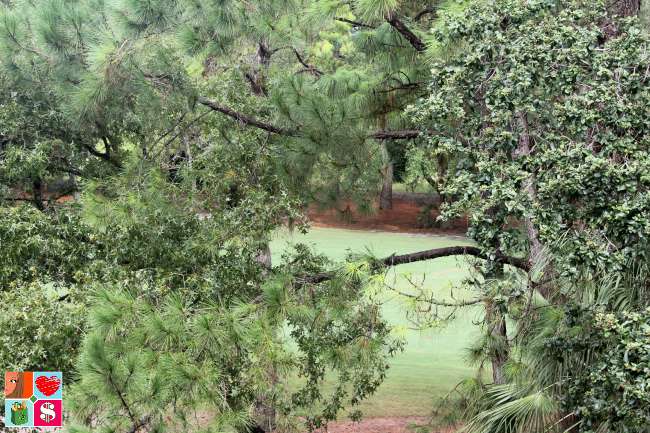 Go For A Walk/Jog/Ride
Go check out and explore the 900-acre resort, providing the opportunity to take in all the natural beauty of Innisbrook as go.
Fish
Lake Innisbrook is the natural place to find largemouth bass – some over 10 pounds! – as well as catfish and bluegills. My son would love to fish here 🙂
Daily Activities
Innisbrook has a variety of daily activities available for guests too, so if you are looking for something to do, the front desk is a great place to start 🙂 Activities can include: Corn Hole, Soccer, Crafts and more!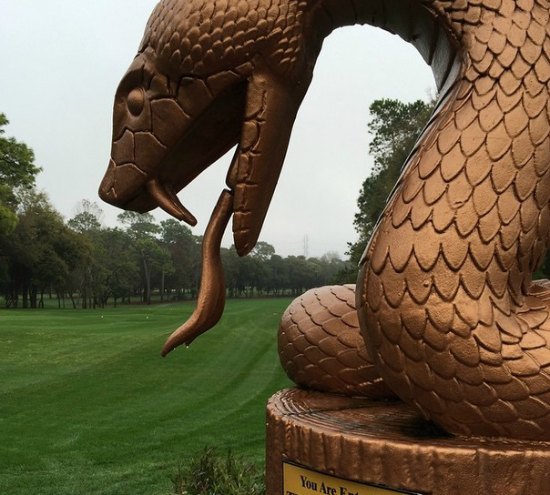 Golf
If you golf, I don't have to tell you about the amazing golf courses at Innisbrook. They have FOUR Championship courses. Yes, FOUR.
As you as see, there are PLENTY of things to do at Innisbrook, even if you aren't a golfer. Or if your spouse is, and you aren't 😉
What would be on your List of Things To Do at Innisbrook?
Be sure to follow Innisbrook Resort on Instagram, Twitter, and Facebook to stay up to date with all the fun things to do at the resort and Palm Harbor, Florida!
Make sure to visit Food Wine Sunshine for more Florida Family Fun and stay up to date with me Facebook, Twitter, Pinterest, and Instagram.
Disclosure; While we were able to enjoy our stay at Innisbrook for free, all opinions are 100% our own.