(Last Updated On: September 16, 2019)
Innisbrook Resort is not only a world class golf resort, but it has a luxury spa and fine dining experiences that are all open to the public. Visit Innisbrook Resort and indulge in a little bit of luxury. While I was hosted on this visit to Innisbrook, all opinions are my own.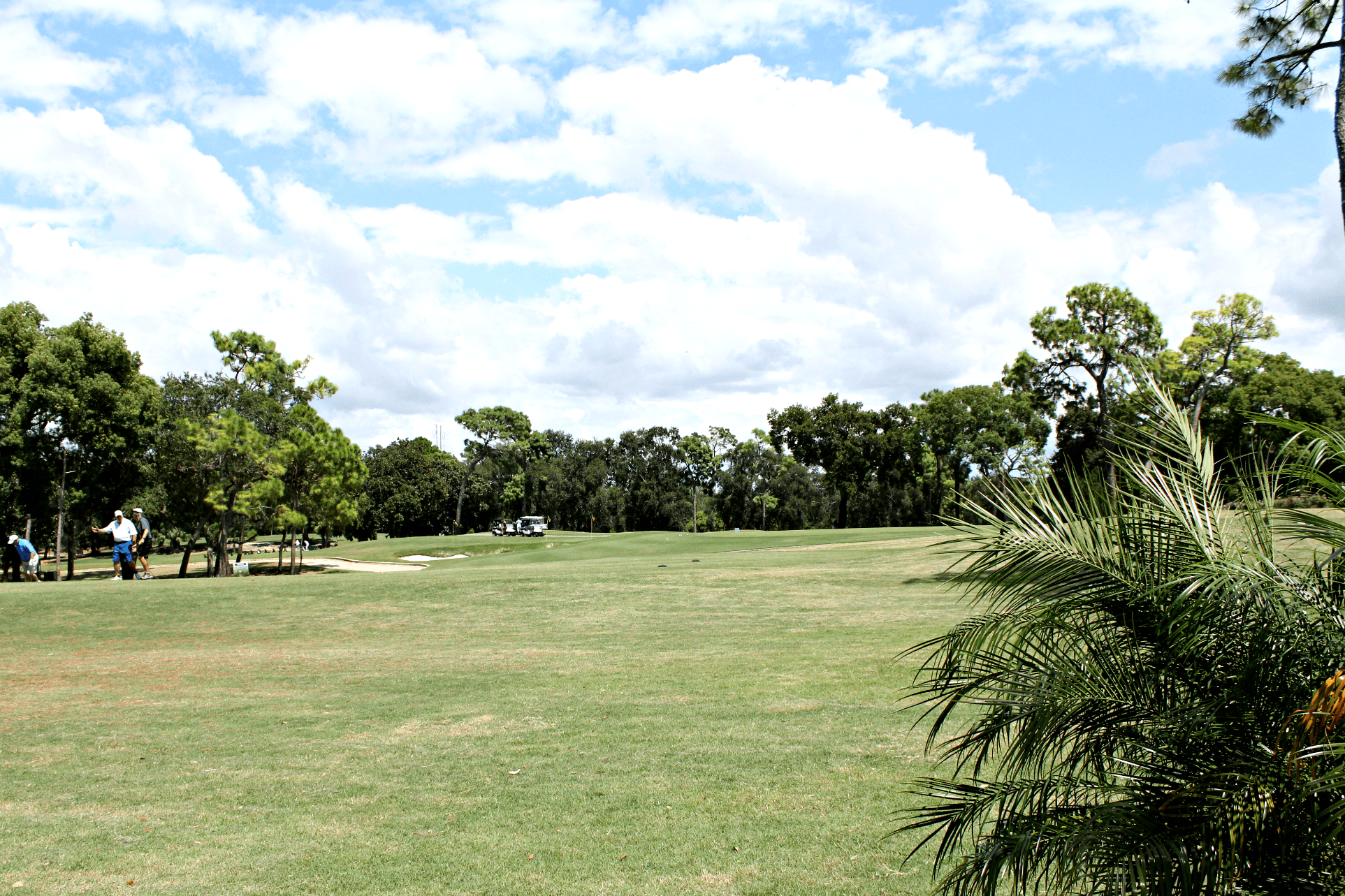 Visit Innisbrook Resort & Indulge in Luxury
Innisbrook Resort is situated on the legendary west coast of central Florida, located not far from Tampa Bay area in Palm Harbor, Florida. Innisbrook is on 900 wooded acres to offer guests a relaxing natural setting in a way that can only be found here in Florida.
When you think of Innisbrook Resort, you probably think of world-class golf courses and when the PGA TOUR visits Innisbrook for the Valspar Championship. Well, you wouldn't be wrong in thinking that. Innisbrook is home to four incredible golf courses, including the infamous Copperhead course. As an Innisbrook Resort guest, you can indeed play golf where the professionals play and you can also practice on the driving range or even take golf lessons with one of their talented golf instructors. Even if you decide not to stay at the resort, you can enjoy the golf courses at Innisbrook, as the resort is open to the public.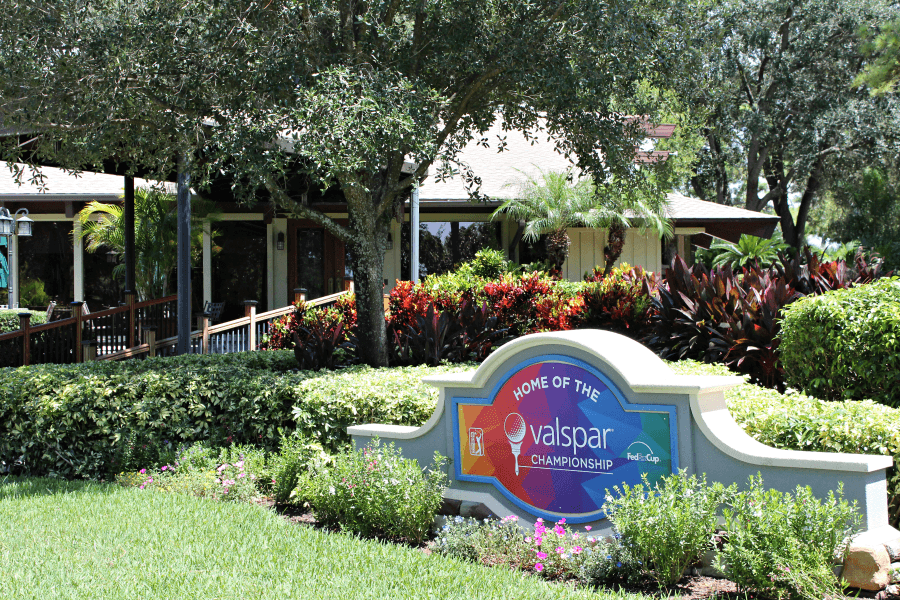 When my husband and I visit Innisbrook Resort, it's not actually for the golf. GASP. I know. But there are so many things to do at Innisbrook other than golf! And our favorite thing to do is to indulge in a little bit of luxury.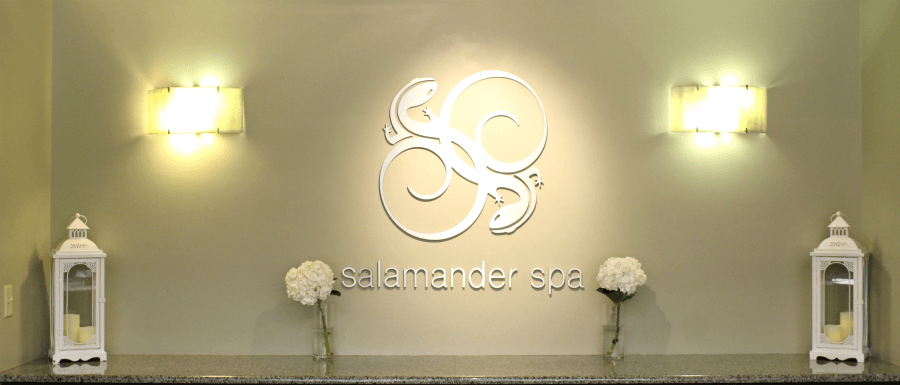 Nestled on the Innisbrook pristine grounds is the Salamander Spa. The Salamander Spa is also open to the public, so you don't have to be staying on the property to enjoy a day of pampering and relaxation. The Salamander Spa located at Innsibrook Resort is 12,000 square feet of pure bliss. You can take a yoga class to enrich your body and mind, then spend the day taking care of yourself by allowing yourself to relax at the spa. The Salamander Spa here in Tampa Bay offers spa packages as well as services and treatments. They even have a salon. My husband and I usually get the Couple's Ritual Massage which takes place in a beautiful massage room that has a fireplace, fresh flowers, dimmed lighting, relaxing music and adjustable massage tables to make your experience as enjoyable as possible.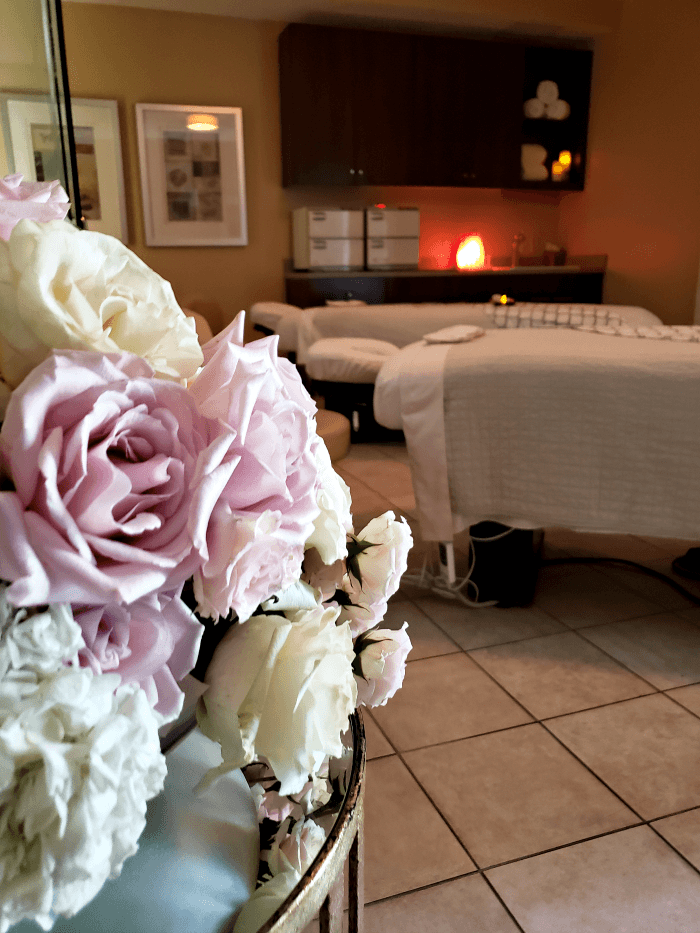 After our massage we usually sit and enjoy a glass of wine and a snack or lunch together on the beautiful grounds outside, or if it's too hot, we will sit inside and enjoy the view. The spa offers a light menu so that you don't have to leave if you don't want to. And you won't! Once we enjoy lunch we head back to our separate lounge areas that offer steam rooms, comfortable seating to sit back and enjoy a book, bathrooms, showers and everything else you want need. The staff is impeccable as well, if you need something, simply ask and they will do everything they can to assist. See what I mean by luxury? I told you!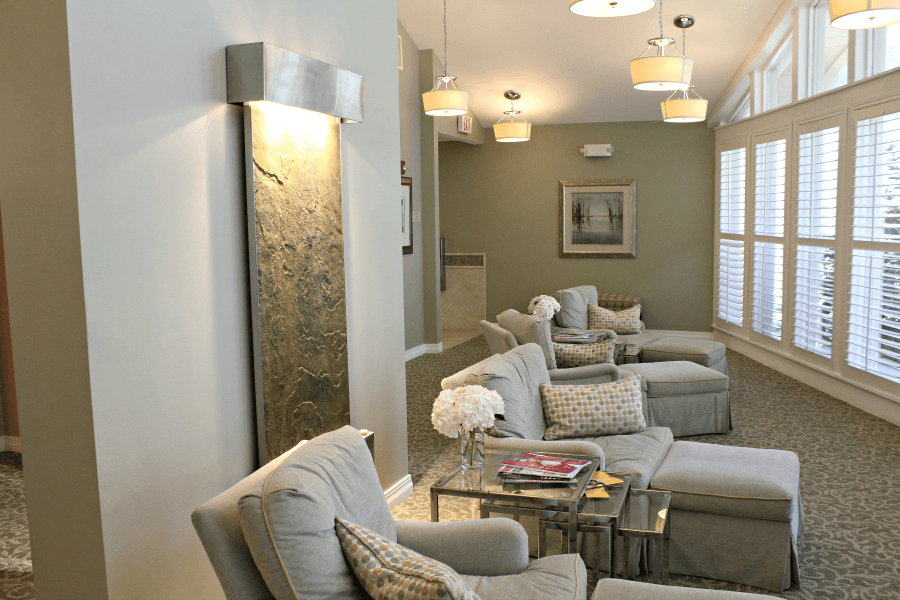 We loved our visit to Innisbrook Resort, we stayed for two nights, I love being able to wake up and enjoy the day there! We were able to sleep in, have breakfast and then head to the spa for the day. After the spa we headed back to our newly remodeled room to get ready for dinner. Yes, newly remodeled.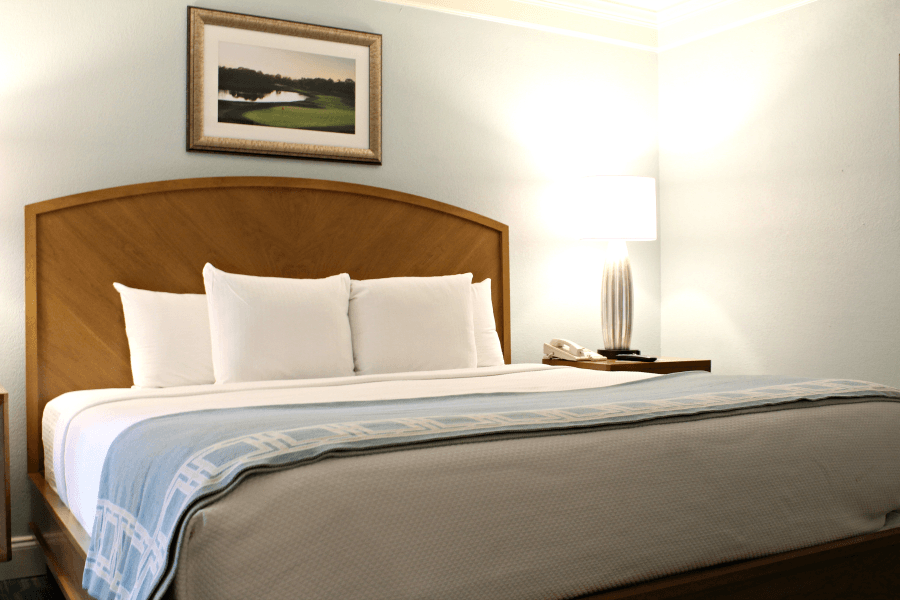 Innisbrook Resort wanted to make sure they were giving guests the best experience possible so they transforming the interiors of its guest accommodations to feature an appealing and modern look. Each spacious suite is being completely refreshed to receive all new furniture, furnishings, flooring, stainless-steel appliances, quartz counters, cabinets, lighting, draperies and other decor.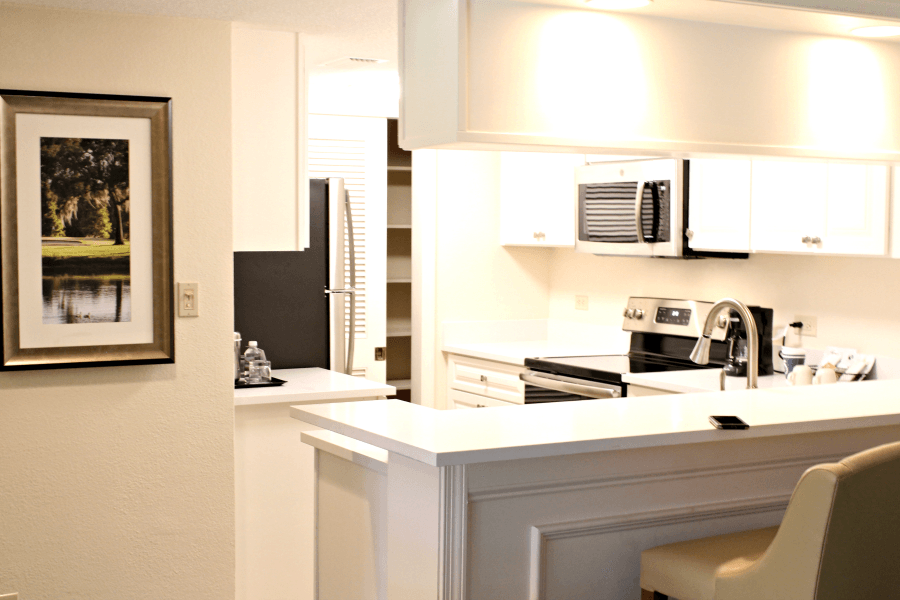 Everything should be completed in late 2019, but there are some done now so don't delay your trip. I gave you all a live walking tour of the rooms on Instagram, if you missed it, you can still see it in my Highlights under Florida. And, of course, I took pictures.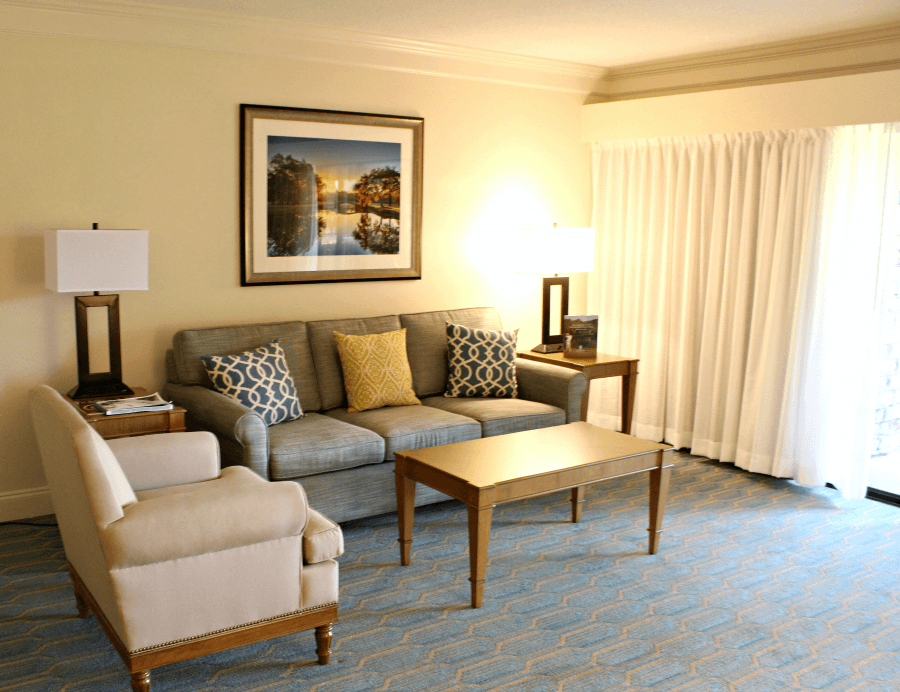 Dining at Packard's Steakhouse is not simply going somewhere to eat, it's a fine dining experience. I worked in the restaurant industry for years and it's not all that common to see the same friendly faces year after year in the same restaurant. But that is exactly what you will find at Packard's Steakhouse at Innisbrook Resort. You know that if the staff is happy there, it is well run and will have exceptional food. Packard's Steakhouse is also open to the public, so you don't have to be a resort guest, resident, or a club member to enjoy this dining experience.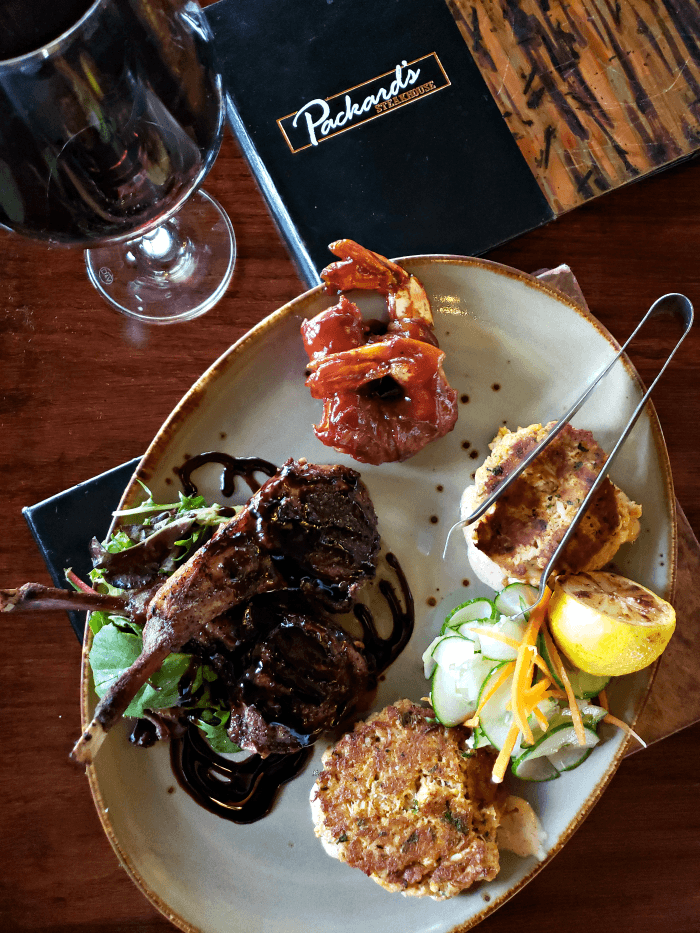 The food is absolutely incredible. I really don't know how else to describe it. You must try it. I have had the seafood and the steak. The blackened grouper is so full of flavor you will find it hard to put your fork down, in fact I don't think I did. The crab cakes are loaded with crab, not fillers, and the spices used are just perfection. The bacon wrapped BBQ shrimp is a signature menu item and with just one bite, you will know why. Crispy bacon wrapped around succulent shrimp, then lightly coated in barbecue sauce. Speaking of signature dishes, do not leave Packard's Steakhouse without trying the Kona Crusted Lamb Chops, they basically melt in your mouth. And let them, so you can savor all the flavors of the Kona rub and that heavenly balsamic reduction. And it wouldn't be called a Steakhouse if the steak wasn't worthy of that title. Packard's Steakhouse serves only the finest aged premium beef steaks. I recommend the Prime New York Strip. While, I love filet mignon, the flavors of the NY Strip are exactly what you want when you cut into a steak.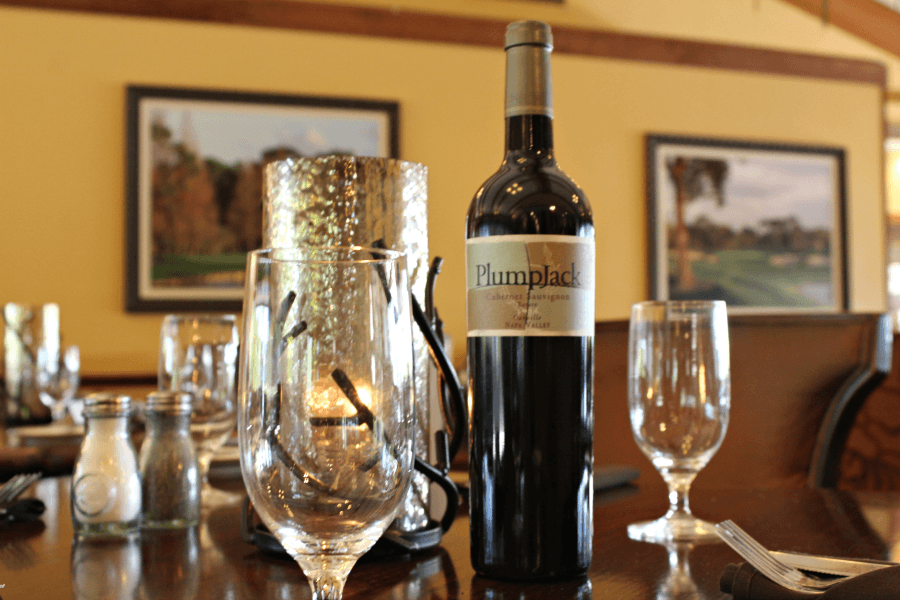 Now, you know that I appreciate a good glass of wine. And when dining at Packard's Steakhouse and enjoying an exquisite meal, you need a wine that is also exquisite. The wine list at Packard's Steakhouse will not disappoint. From the moment you walk in you see a beautiful wine display, yes, I said beautiful, I think wine is beautiful 😉 Some of the wines that immediately caught my eye are Caymus Vineyards, PlumpJack, Joseph Phelps and Far Niente. Just thinking about them can make my mouth water. If you are enjoying a steak for dinner, I recommend a nice Cabernet Sauvignon for your pairing. They serve wines from all over the world, but if you aren't a wine lover, you will be happy to know that they have an excellent beer and spirits selection.
For dessert, if you actually have room left to eat anything else, I recommend the Vanilla Bean Creme Brulee with a glass of Cognac for your after dinner cocktail. Then sit back and enjoy the moment. Enjoy the experience. Enjoy who you are with. My husband and I used that time and dinner talk about all the things we didn't get a chance do that week. Life is busy, time seems to just disappear. Get it back while you dine at Packard's Steakhouse. Let the staff take care of you, let the chef cook for you, the only thing you have to do is enjoy.
Luxury. From the world-class golf courses, to the luxurious spa, to the newly remodeled rooms, to the dining experience like no other, Innisbrook Resort offers you luxury. All you have to do is come to Tampa Bay to get it. Innisbrook Resort is open to the public, come and appreciate the luxury. Affordable luxury. Florida luxury. Get it all when you visit Innisbrook Resort.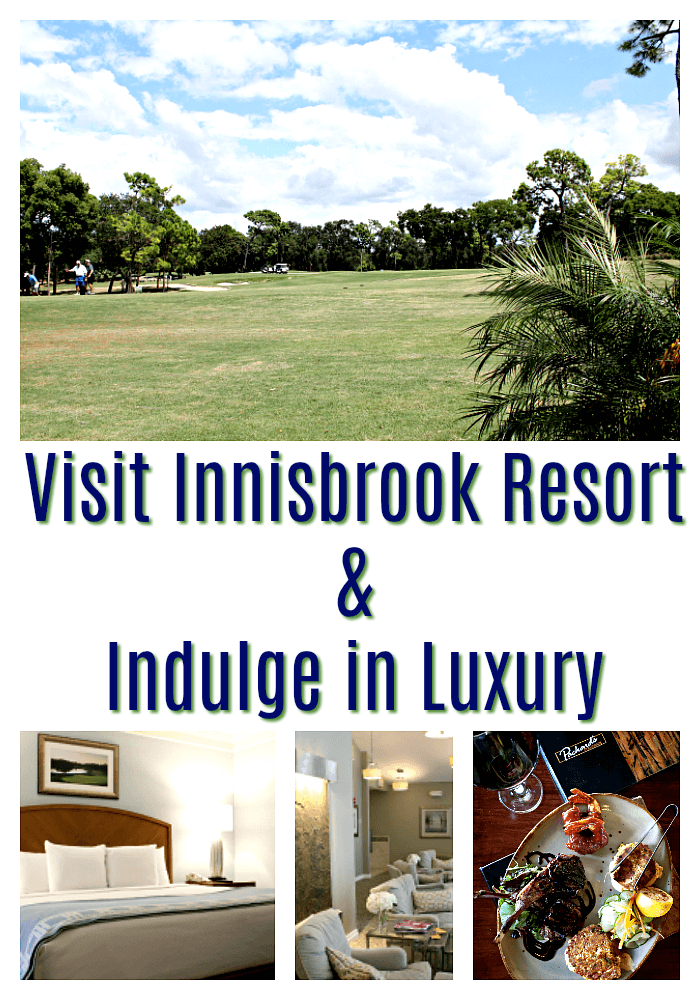 About Innisbrook, a Salamander Resort
Operated by Salamander Hotels & Resorts and owned by Sheila C. Johnson, Innisbrook is situated on 900 wooded acres of rolling hills in the St. Petersburg/Clearwater area on Florida's Gulf Coast, and is located just 30 minutes from Tampa International Airport. The resort features 72 holes of championship golf, spacious condo-style guest suites and rooms, four restaurants and three bars, the Innisbrook Golf Institute, 11 tennis courts, the Salamander Spa and state-of-the-art Fitness Center, six heated swimming pool complexes, a nature preserve, and three conference halls with 100,000 square feet of indoor and outdoor meeting space. Part of the Salamander Golf Collection, Innisbrook hosts the annual Valspar Championship at its famed Copperhead Course. For additional information call 727.942.2000 or visit www.InnisbrookGolfResort.com
Have you experienced the luxury of Innisbrook Resort?

Be sure to visit Innisbrook Resort on Instagram, Twitter, and Facebook to stay up to date with all the fun things to do at the resort.
Make sure to visit Food Wine Sunshine for more Florida Family Fun and stay up to date with me Facebook, Twitter, Pinterest, and Instagram.