(Last Updated On: March 30, 2021)
Whether you live in Tampa or are planning a Tampa Florida vacation, you will enjoy these free things to do in Tampa. Discover free events and activities, and save your money for all the delicious local food.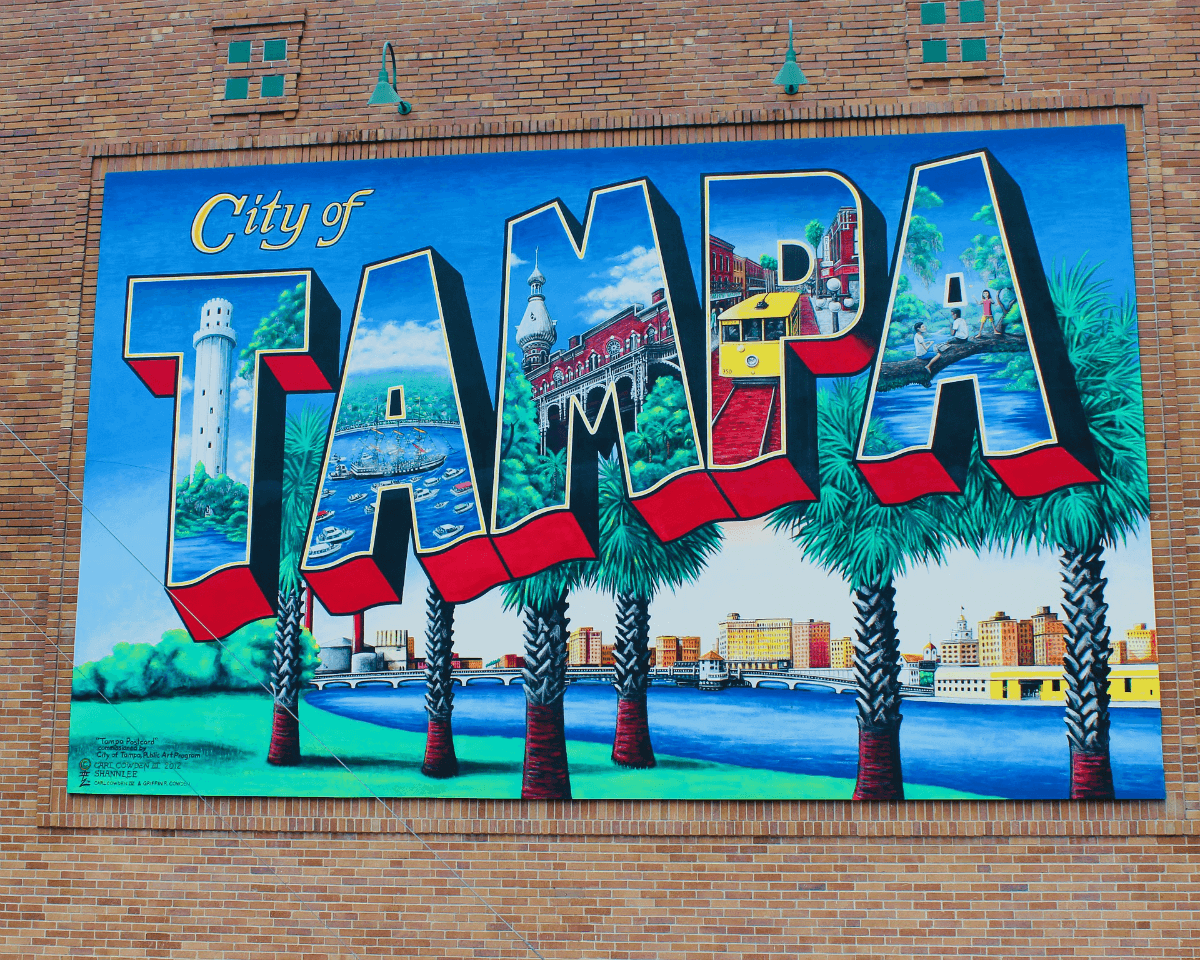 Top 20 Free Things To Do In Tampa
Tampa, Florida is the largest city in the Tampa Bay area. There are many reasons to visit this Sunshine State city, including the fact that there's an international airport right in town. That convenience, along with the 165 parks, beaches within city limits along with these free things to do in Tampa makes Tampa a city that has everything you need. There's no need to take a road trip to find things to do in the Tampa Bay area, since so many attractions are right in town! Tampa is located about 30 minutes from St. Pete and about an hour from Orlando.
People visit Tampa for its sporting events, amusement parks, and animal sanctuaries. While, as a Tampa resident, I love going to all of them, I know that these attractions can be pricey, and ticket prices add up when you're traveling with your family. To save money on your Florida vacation, or just your weekend fun add these free things to do in Tampa Bay to your schedule. Actually, whether you are vacationing in the Tampa Bay area, or if you live here in the Tampa Bay area, like me, be sure to check out these free activities in Tampa, your wallet will thank you for it. As you know, we get our fair share of rain here in Florida, especially in the afternoon, so on this list are still things to do when it rains in Florida.
Free Events In Tampa Florida
The Hillsborough County Library Cooperative has free events going on in the Tampa Bay area consistently. In fact, I have given a few presentations at several locations myself. Typically on delicious slow cooker meals. You will find events for children of all ages and adults and in all categories. You can learn how to play board games, set up your email, or learn how to prep 12 slow cooker meals in 45 minutes. The Hillsborough County Library System is bound to have a fun and free event for you to check out. And with about 30 locations throughout Tampa Bay, there is bound to be a Hillsborough County Library Branch close to you.
This free movie event is located at Waterworks Park, right on the Tampa Riverwalk. Bring a blanket to sit on and feel free to bring some money for the concessions and food trucks. You can also pack your own to keep this family event completely free. Be sure to check the website for the next showtime. The movie normally starts around 7 p.m. If you want to drive a little further, you can also catch free movies at Sunsets at Pier in Clearwater Beach. Sunset Cinema movie time starts at dusk and is every weekend, but always be sure to check the website before heading out.
Free concerts by the Florida Orchestra. Yes, you read that right. Enjoy a night outside listening to the magical sounds of the Florida Orchestra. All for free! Bring a picnic basket with your favorite eats, a blanket and get ready to listen to anything from Broadway hit to your favorite movie scores at River Tower Park. Be sure to check the events calendar linked above to find the next free Pops In The Park Concert in Tampa. They do also hold Free Pops In Park Concerts in St. Pete at Vinoy Park.
Kids can learn to bowl and participate in a league for free at Pinchasers. This free bowling league is designed for kids in grades k-12. They have six different age groups and three different locations, so there is bound to be one by you. This free bowling league is a great way to not only teach children how to bowl, but for them to make new friends. You can sign up anytime throughout the season and the league meets Saturday mornings at 9:00 a.m.
On the fourth Friday of every month, participating venues in Tampa host exhibits and programs in town. Typically, you'll find art galleries, happy hours, and theatrical events. Although not all of the activities are free, it costs nothing to explore the area in search of freebies!
Your free Fourth Friday admissions bracelet also unlocks great deals at some nearby restaurants. Check out the Fourth Friday website to see which restaurants are participating.
Free Museums In Tampa
Grab the kids and head to this interactive free museum in Tampa. Glazer's Children's Museum is all about playing with a purpose. Kids can learn and discover all while having fun for free on the first Tuesday of every month from 12-6. Free admission is for the children and the fun adults that bring them. Location: 110 W Gasparilla Plaza, Tampa, FL.
Head downtown to the Tampa Firefighters Museum, located next to Tampa Rescue Fire Station One. This museum tells the history of the city's fire department, promotes fire safety, and honors those who have served in the department. Visitors can see a firetruck from 1947, firefighter gear, and tools that are commonly used on the job. The Tampa Firefighters Museum doesn't just pay tribute to Tampa's fire department – it recognizes firefighters everywhere!
The museum is open to visitors on Tuesdays-Saturdays from 10:00am until 2:00pm. Private events may interfere with their operating hours, so be sure to check out their calendar before planning your visit. Location: 720 Zack Street, Tampa, FL.
Tampa Police Museum
This free museum in Tampa museum celebrates the history of the police department. You will find police uniforms, famous criminals mug shots and fingerprint cards, and much more.
It is open from Monday-Friday from 10:00 a.m. – 3:00 p.m. Location: 411 N. Franklin St., Tampa, FL.
Henry B. Plant Museum
This National Historic Landmark was once the 1891 Tampa Bay Hotel. You will find the actual furnishings enjoyed by the first guests to visit the Victorian styled railroad resort.
The Henry B. Plant Museum offers two free admission opportunities. You can visit the first Friday of every month (except in December) from 5:00 p.m. – 7:00 p.m. as well as the fourth Friday of every month from 4:00 p.m. – 5:00 p.m.
Location: 401 W Kennedy Blvd, Tampa, FL. It is located on the University of Tampa campus.
Tampa's Sulphur Springs neighborhood became a tourist destination in the late 1800's due to its mineral hot springs and alligator farm. This community, which earned the nickname "Florida's Coney Island" isn't as popular as it used to be. However, the Sulphur Springs Museum and Heritage Center will bring you back to the glory days of this historic neighborhood. At the museum, you'll learn about Sulphur Springs' rich African-American history and the natural history museum that used to operate there.
Visit this free museum in Tampa for free from Wednesday through Sunday each week. Location: 1101 E River Cove St, Tampa, FL.
This modern building in Tampa is filled with many beautiful sculptures and art pieces. The Tampa Museum of Art has two Pay-As-You-Will opportunities. You get to decide what you will pay for admission, even if that amount is nothing.
Tampa Museum of Art Pay-As-You-Will admissions:
Art on the House – every Thursday evening from 4:00 p.m. – 8:00 p.m.
Fourth Friday – Every fourth Friday from 4:00 p.m. – 8:00 p.m.
Location: 120 W Gasparilla Plaza, Tampa, FL.
Take a free, hour-long tour of a popular Tampa brewery! Yuengling Brewing Co. brings visitors through the process of brewing and preparing their beer for sale. At the end of each tour, you'll get a chance to sample some brews at the Biergarten. Don't pass up the opportunity to tour America's oldest brewery! My brother and sister-in-law took did this the last time they came to visit Tampa and really enjoyed it, what's not to love about visiting a brewery and getting a beer for free in beautiful Tampa?!
Although visitors need to be over 21 with a valid ID to sample beer, anyone can take a tour of Yuengling Brewing Co.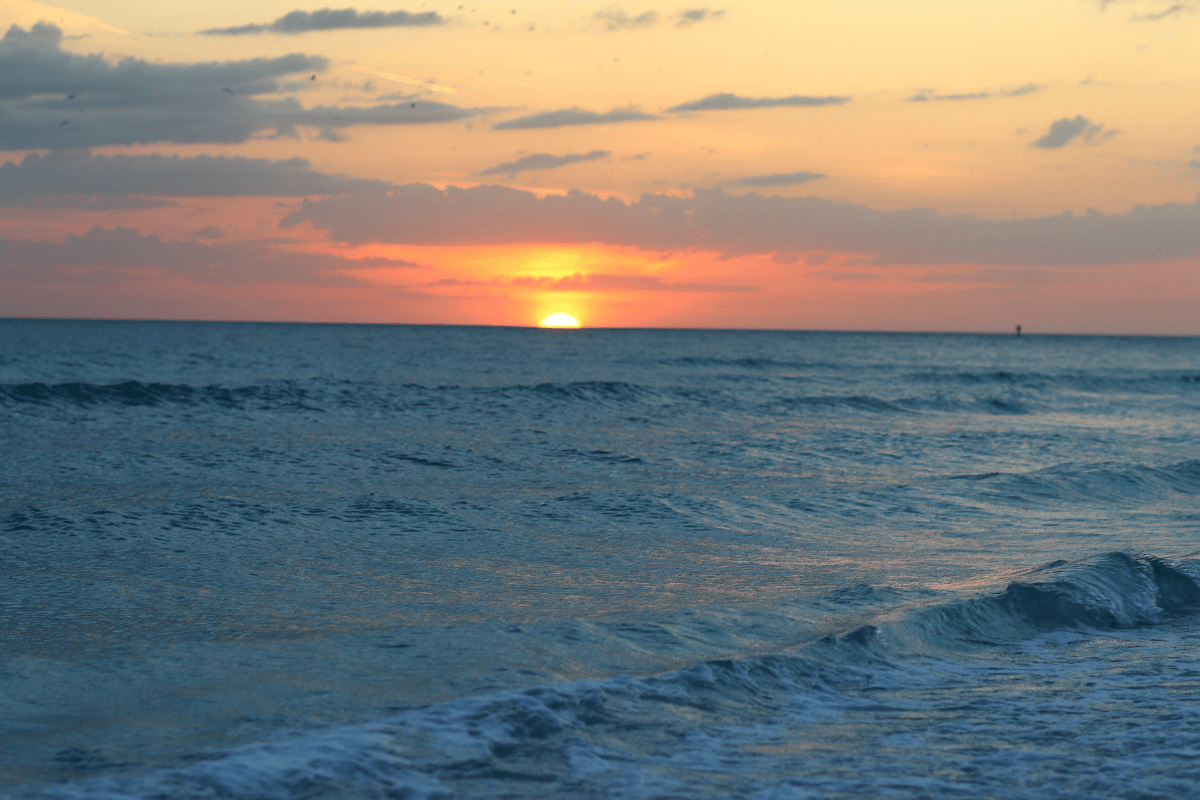 Top Free Things To Do Outside in Tampa
The closest beach to downtown Tampa offers beautiful sunset views, calm water, and shelters for picnicking. Ben T. Davis Beach is often a traveler's first look at Tampa's beaches as they enter through the airport, sitting just 4 miles away from the landing strip. On Tuesdays and Saturdays, local volleyball players gather here to practice, so arrive early to catch a game! If you are hungry, Whiskey Joe's is right there and it has decent food and amazing views of the water. Swimming in the ocean is definitely one of our favorite free things to do in Tampa on the weekends!
The Courtney Campbell Trail is right next to Davis Beach, making it a great spot to check out once you're done swimming in the ocean.
Location: 7740 W Courtney Campbell Causeway, Tampa, FL.
Manatees are a common sight in Florida. In the winter months they try to find warmer water, which is why it is very common to lots of them between November 1st and April 15th each year at the Manatee Viewing Center. When we went last we saw manatees, sting rays and even a shark! You can visit the manatees in this sanctuary and learn about their annual migration to Florida. The environmental education building features informative displays on manatee habitats, renewable energy resources, and hurricane preparation. You can even feel the power of a Floridian hurricane with the Manatee Viewing Center's hurricane simulator!
Outside of the viewing center, check out the butterfly garden and wildlife observation tower. To fully experience everything the sanctuary has to offer, be prepared to walk a mile on the premises. This is definitely a free attraction in Tampa Bay that can keep you busy for most of the day.
Location: 6990 Dickman Rd, Apollo Beach, FL
Bayshore Boulevard isn't a flashy attraction by any means. At first glance, it's an ordinary sidewalk designed for skates, bikes, and leisurely walks. What isn't immediately noticeable, however, is the fact that Bayshore Boulevard is the world's largest continuous sidewalk. The 10-foot-wide path is about 4.5 miles long, and there's plenty to see along the way. Walk the entire trail to see a pirate's ship, the Tampa skyline, and Hillsborough Bay!
If the long walk isn't enough of a challenge, you can find fitness stations scattered across Bayshore Boulevard. There are also benches along the trail for those who need to take a break.
Curtis Hixon Park
This beautiful park is located in downtown Tampa kids and adults love the area. You will find a free splash pad for the kids and plenty of places for you to sit and relax. You are also not far from Glazer Children's Museum, so if you go on a Tuesday, don't forget to add that free spot to your agenda!
Location: 600 N Ashley Dr, Tampa, FL. The park is open from 7:00 a.m. – 10:00 p.m. daily.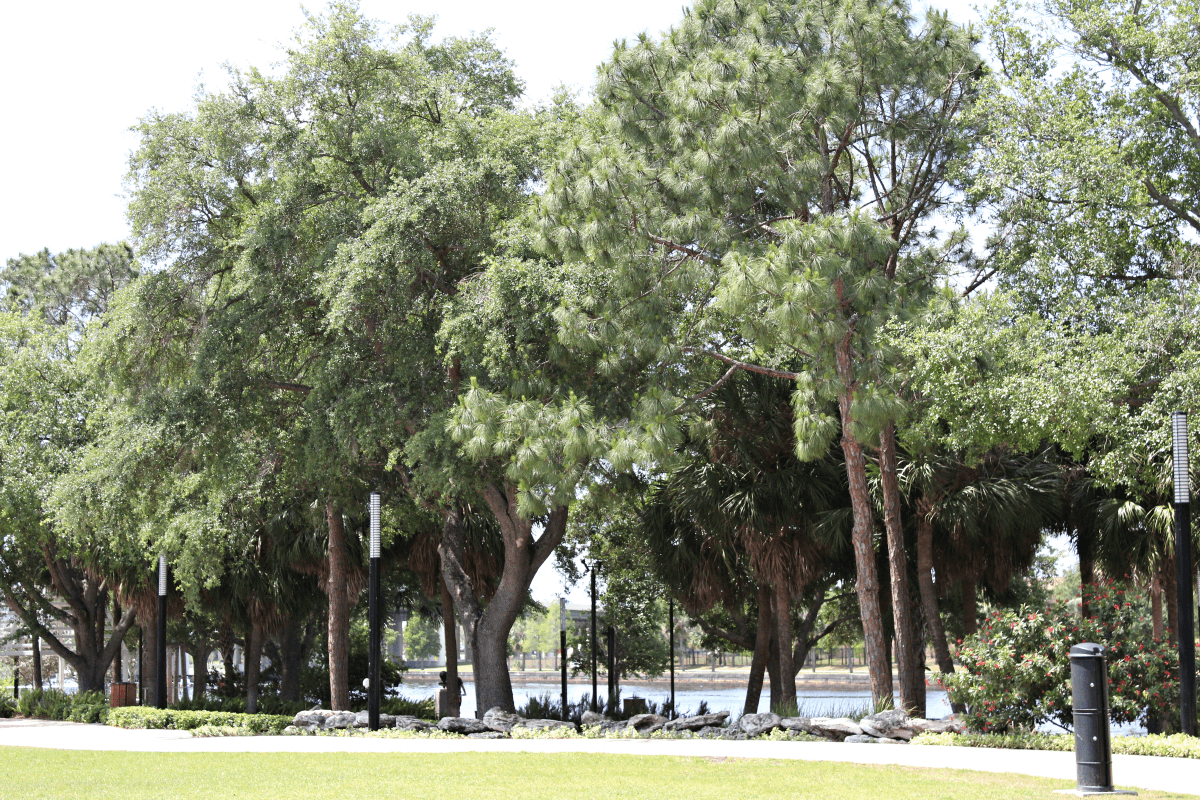 The waterfront in downtown Tampa is lined with fun activities and sights. Tourists can take a self-guided public art tour on a 2.4-mile path, or they can opt for a stroll down the Monument Trail. Kids will love the playgrounds and splash pads, too! Here you will find fun spots such as Ulele, Armature Works, and the Straz Center for Performing Arts. Walking the Tampa Riverwalk is one of my family's favorite things to do for free in Tampa, especially before a show at the Straz or after dinner at Ulele or Armature. Keep a look out for river dolphins!
The Tampa Riverwalk is also home to festivals and celebrations, like Riverfest and the Holiday Lighted Boat Parade.
Oaklawn Cemetery Self Guided Walking Tour
If you enjoy history and maybe a few ghost stories, then you will explore Tampa's first public burial ground. It was deeded in the mid-19th century and was described as the final resting place for "White and Slave, Rich and Poor". There are various monuments inside as well as the final resting place for many people of historical prominence. You can find the full walking tour as well as all the haunting spots along the way here.
Location: 606 E Harrison St, Tampa, FL. The cemetery hours are 8:00 a.m. – 6:00 p.m.
The Courtney Campbell Trail sits near a scenic highway with the same name. Pedestrians and bicyclists can travel along the southern side of the causeway for 9.5 miles. Start on the Tampa side of the trail, which stretches for 5.5 miles and includes a bridge. The remaining 4 miles will bring you to Clearwater. Locals and tourists treasure this trail for its water and wildlife views, along with the nearby beaches and fishing spots.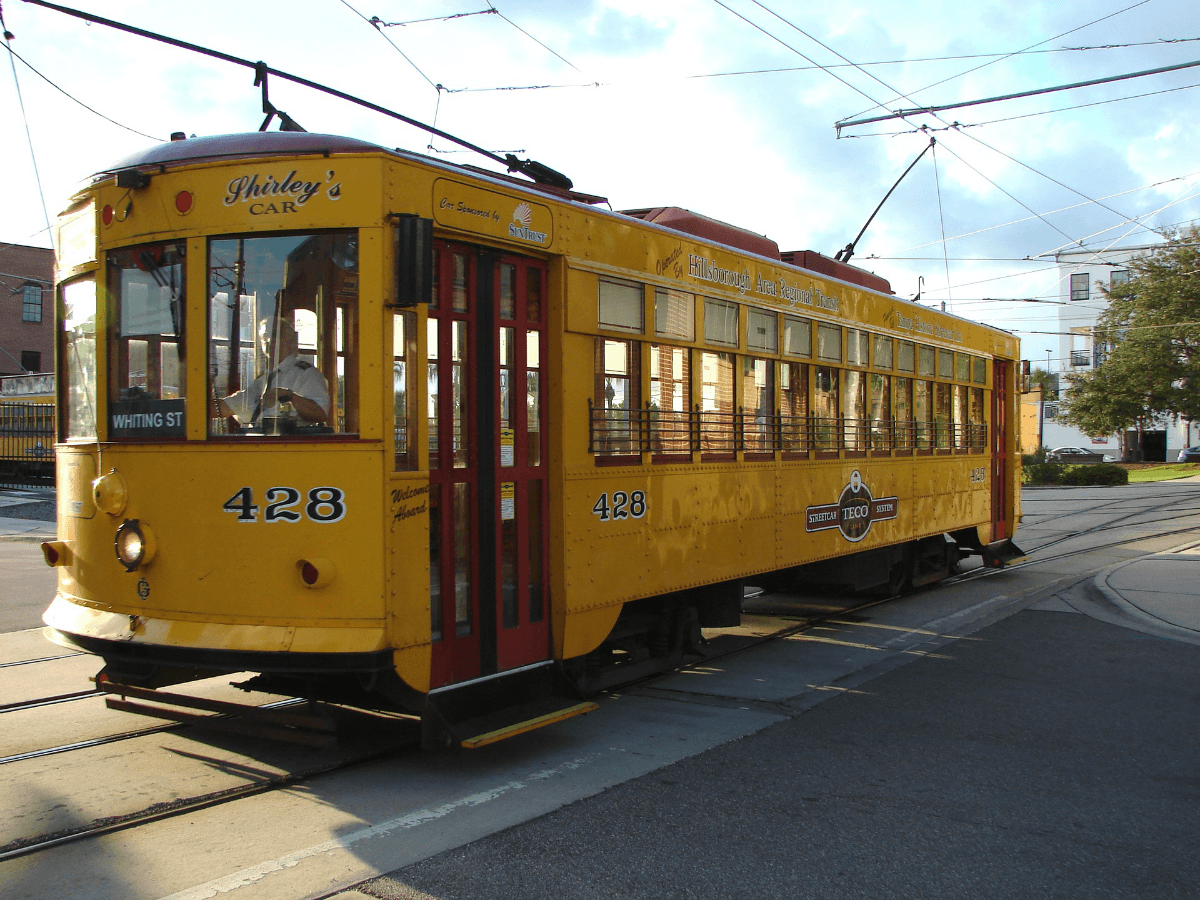 Ybor City is one of Tampa's most vibrant neighborhoods, and it's the only community on the west coast of Florida to be named a National Historic Landmark District. Here, you'll find a 12,000-square-foot mural, several art galleries, and nightlife venues. It's hard to believe that the neighborhood was nearly abandoned before it was revived as an art district. Now, as the neighborhood boasts, "there's so much more to explore in Ybor!"
Be sure to ride the TECO Streetcar for free while you are there too. It looks like an old-fashioned streetcar and will take you on a journey through Tampa. You can catch one about every 15 minutes at the designated areas, and if you are lucky you may even catch an on-board concert. On the route you will see lots of great monuments, memorials and play parks. You can also get off at Sparkman Wharf and The Florida Aquarium along the way. We love walking around Sparkman Wharf, you can usually find free live music there on the weekends too, while the food and drinks can be a tab pricey, it doesn't cost a thing to enjoy the music, colorfully decorated buildings and enjoy the water view.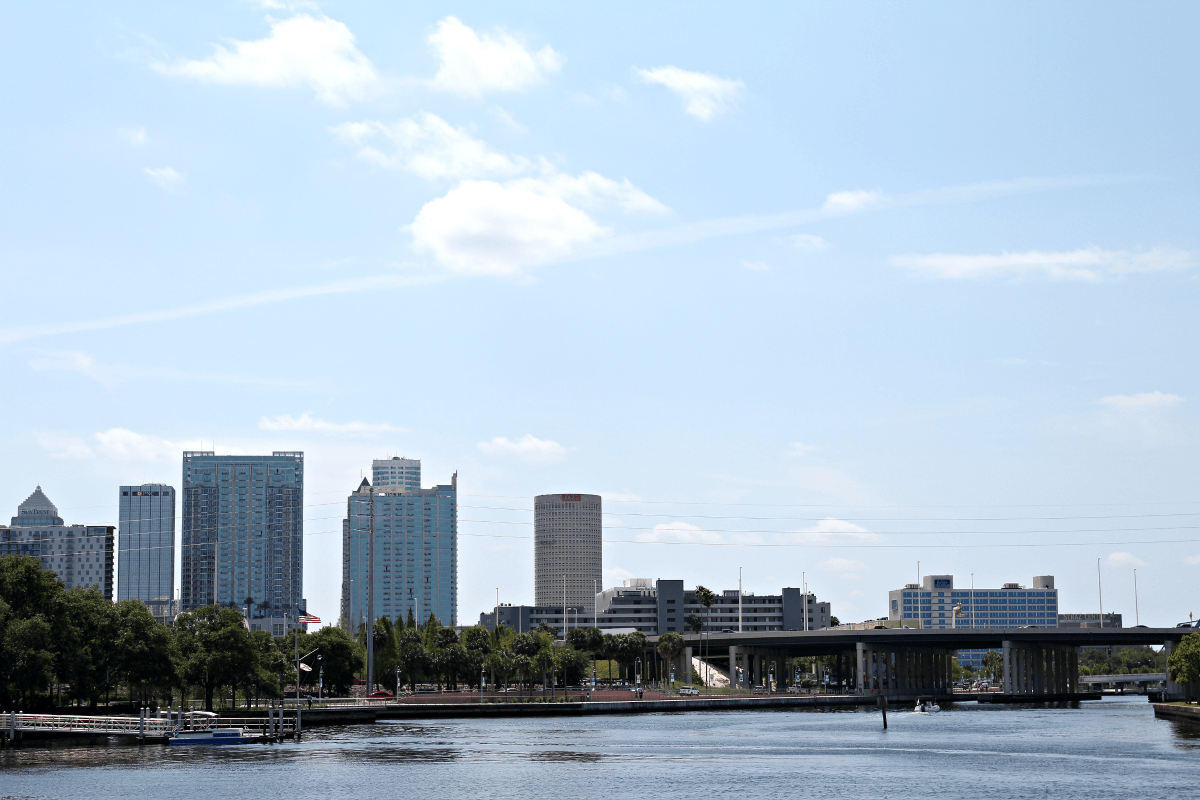 Florida is full of beautiful cities, and Tampa should be at the top of your Floridian travel bucket list. Whether you've saved up for your trip or you're short on funds, there are activities for tourists and locals on any budget. It's almost impossible to see everything this city has to offer, even if you live here, but thankfully you can see quite a bit of it for free!
Looking for things to do in Tampa with kids? I got you covered! Check out the best things to do with kids in Tampa.
What one of your favorite fun free things to do in Tampa Bay? Be sure to comment with them below so that I can get them added to my list.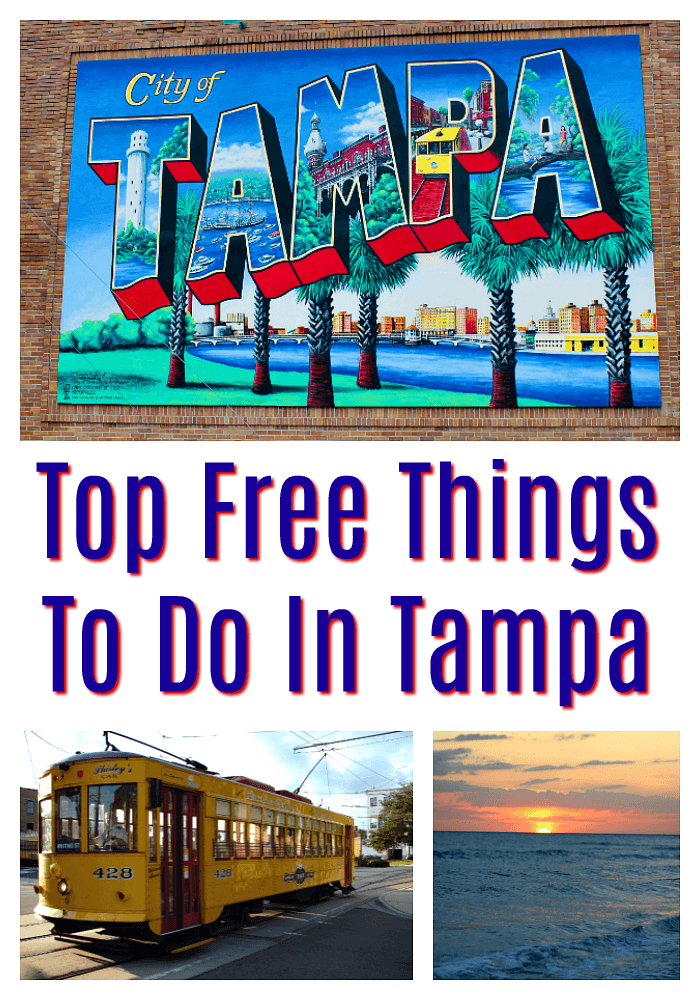 Looking to do some more traveling around Florida?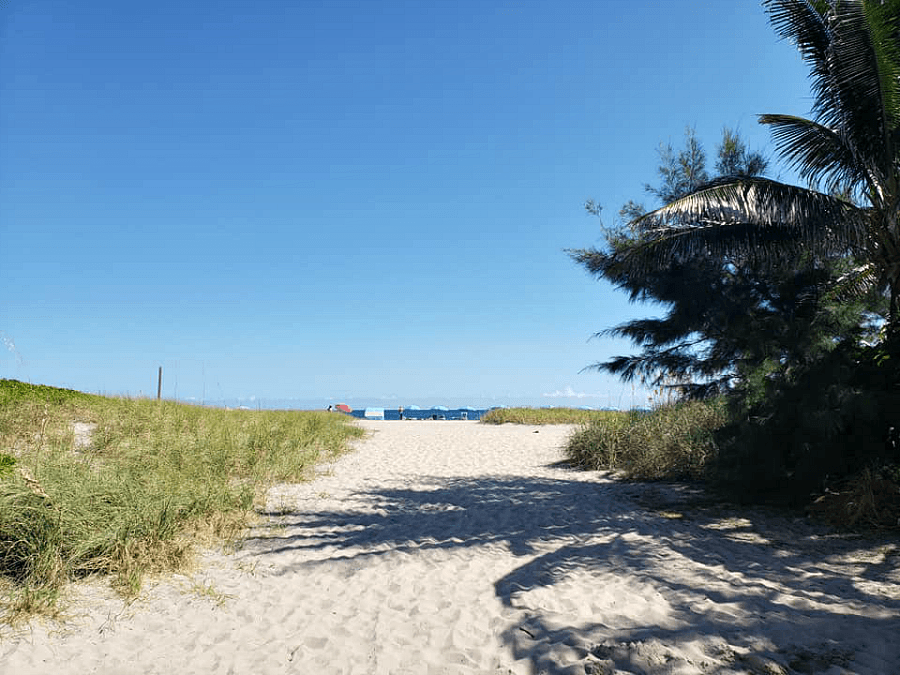 Top Things To Do In Fort Lauderdale
Looking to travel beyond Florida?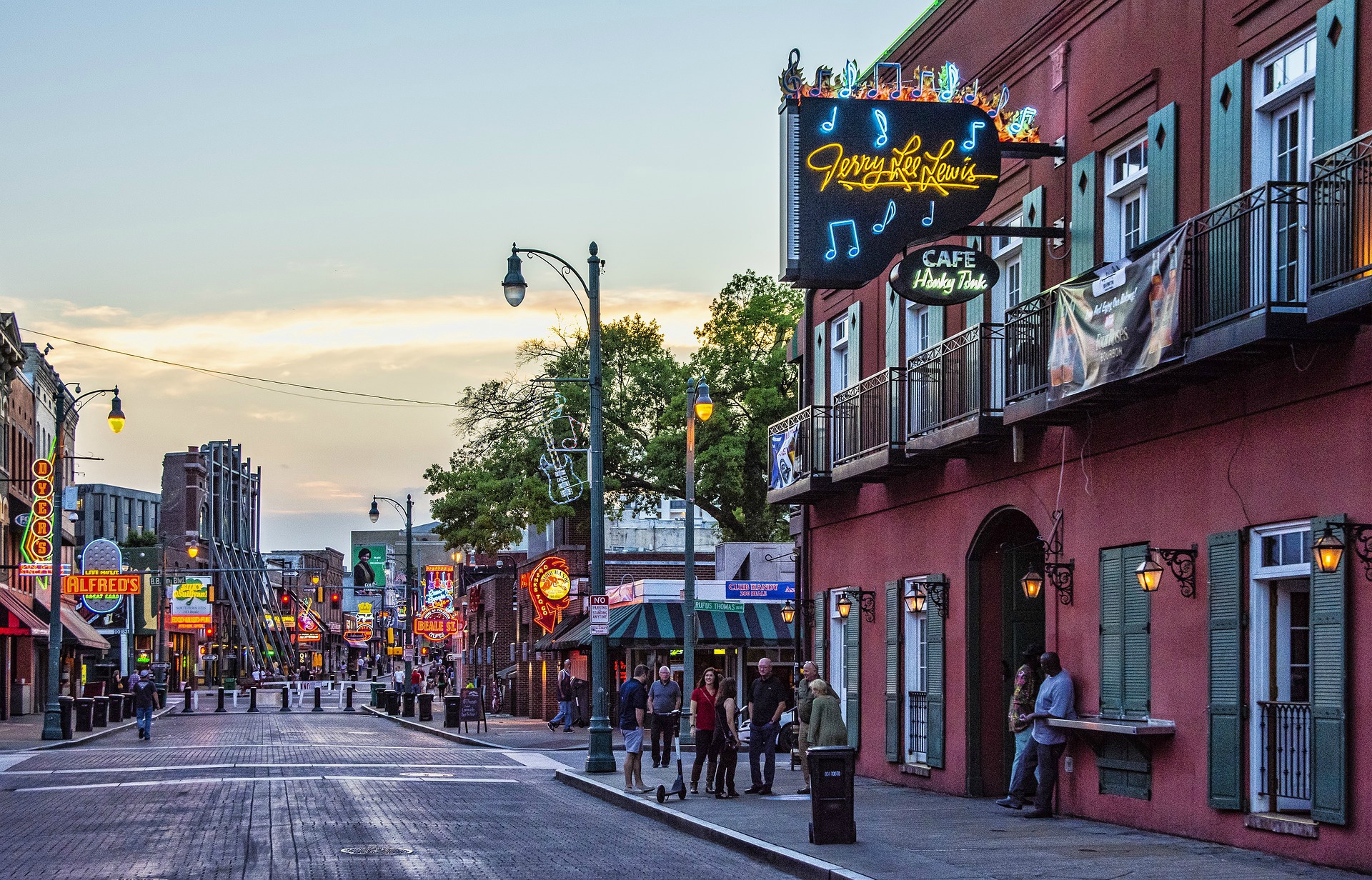 Best Free Things to Do in Memphis
Be sure to check out Food Wine Sunshine on Facebook, Twitter, Pinterest, and Instagram for fun things to do, healthy recipes, and more.