(Last Updated On: September 16, 2020)
Ulele is located in Tampa Heights on the Tampa Riverwalk. Ulele is known for it's Florida Native-inspired menu, handcrafted beers and stellar views.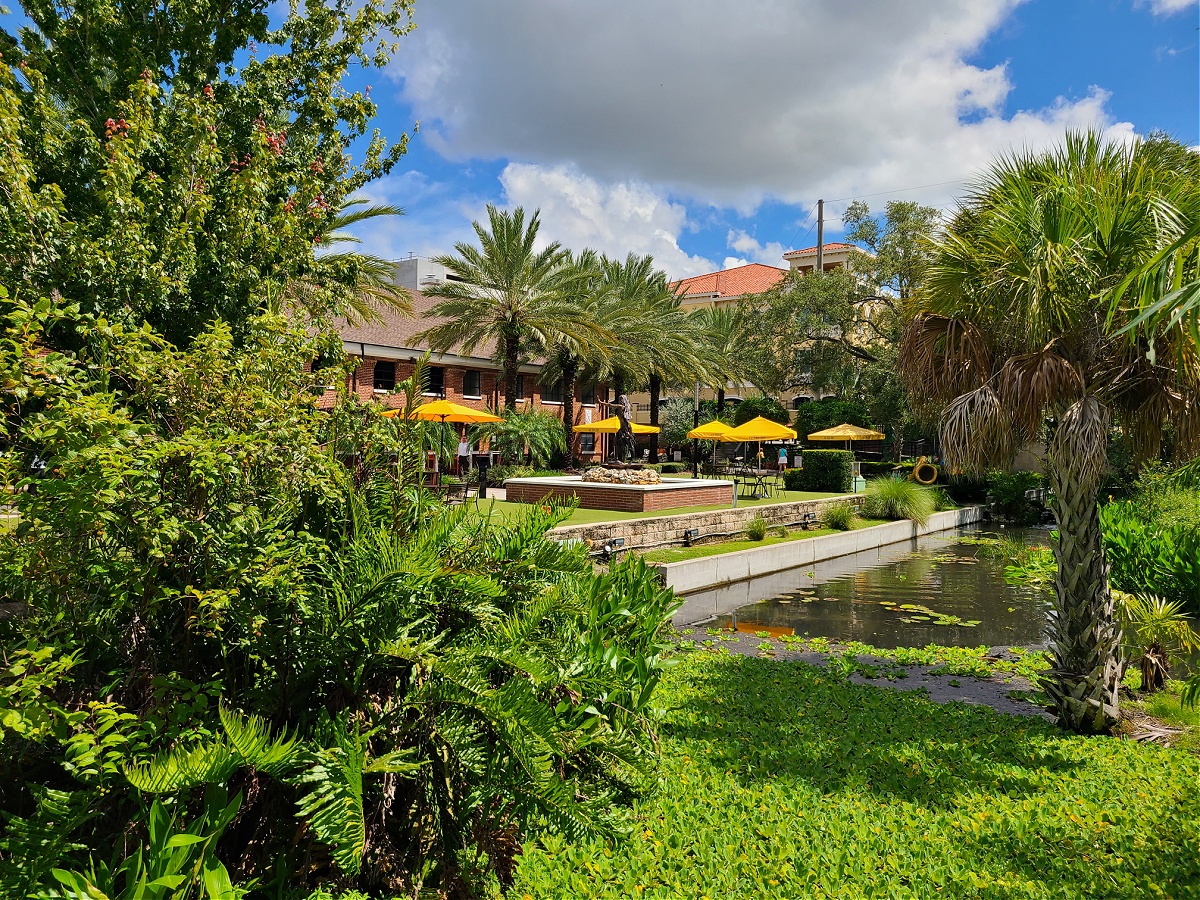 Reasons to Eat at Ulele in Tampa
Ulele is located on the Tampa Riverwalk in Tampa Heights and offers incredible views of the Hillsborough River. Come for the food and drinks, stay for the sunset.
Have you dined at Ulele in Tampa yet? If you answered yes, you have probably eaten there numerous times. If you answered no, well, you better change that quick. I mean, seriously, what are you waiting for? Ulele focuses on Florida Native cuisine that they source locally. You will find items on the menu such as; Alligator Hush Puppies, Native Chili, Fried Okra and lots of seafood options. For appetizers I strongly recommended the Charbroiled Oysters, Seared Fresh Sea Scallops and the Okra Fries. Honestly everything is incredible, but those three are my favorites.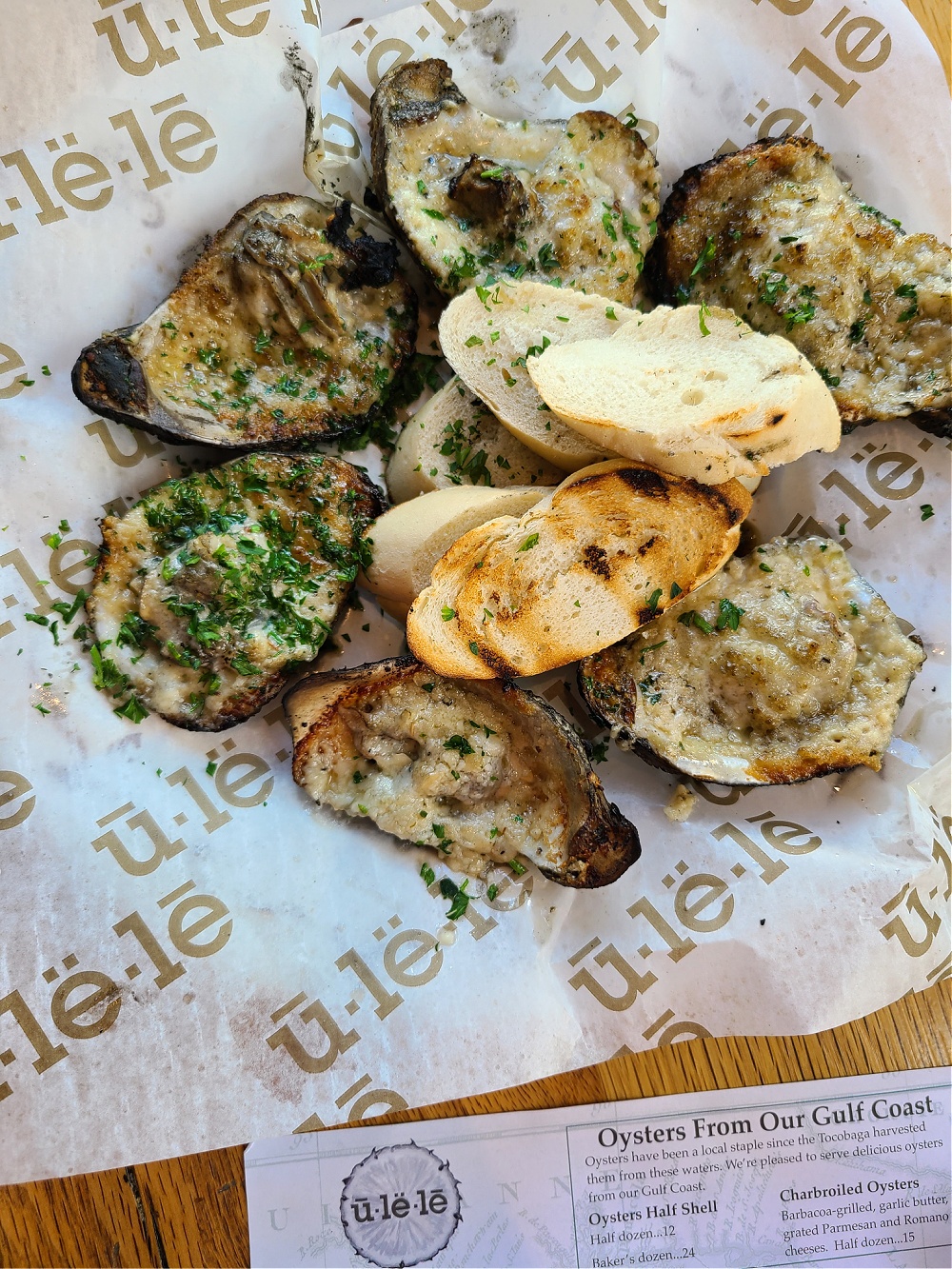 When you walk into Ulele, you will actually see the chefs working their magic, if you see flames, that's okay, it's just the charbroiled oysters. In fact, it's really cool to watch, so pause for a moment and watch the magic happen. The Charbroiled Oysters are simply made, which makes them perfect. A little butter, a little Parmesan and Romano cheese. Perfection.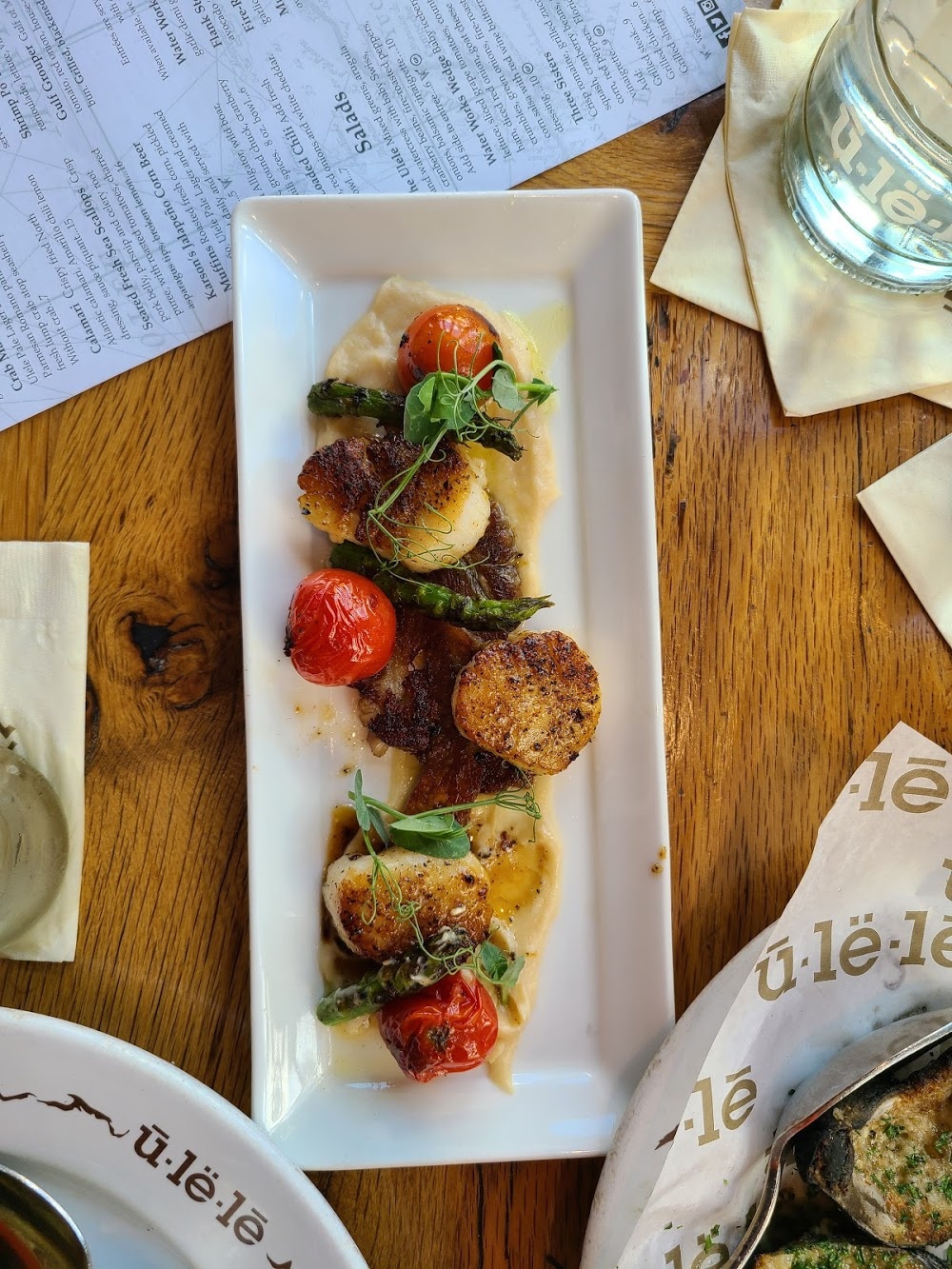 I had the Seared Fresh Scallops for the first time just recently and I am already dreaming about the next time I can order them. The Seared Fresh Sea Scallops are served with crisp pork belly, parsnip and celery root puree, charred asparagus tips, broken lemon beurre blanc. They had me at pork belly, but somehow they were able to add subtle fresh flavors that really made this dish simply mouthwatering.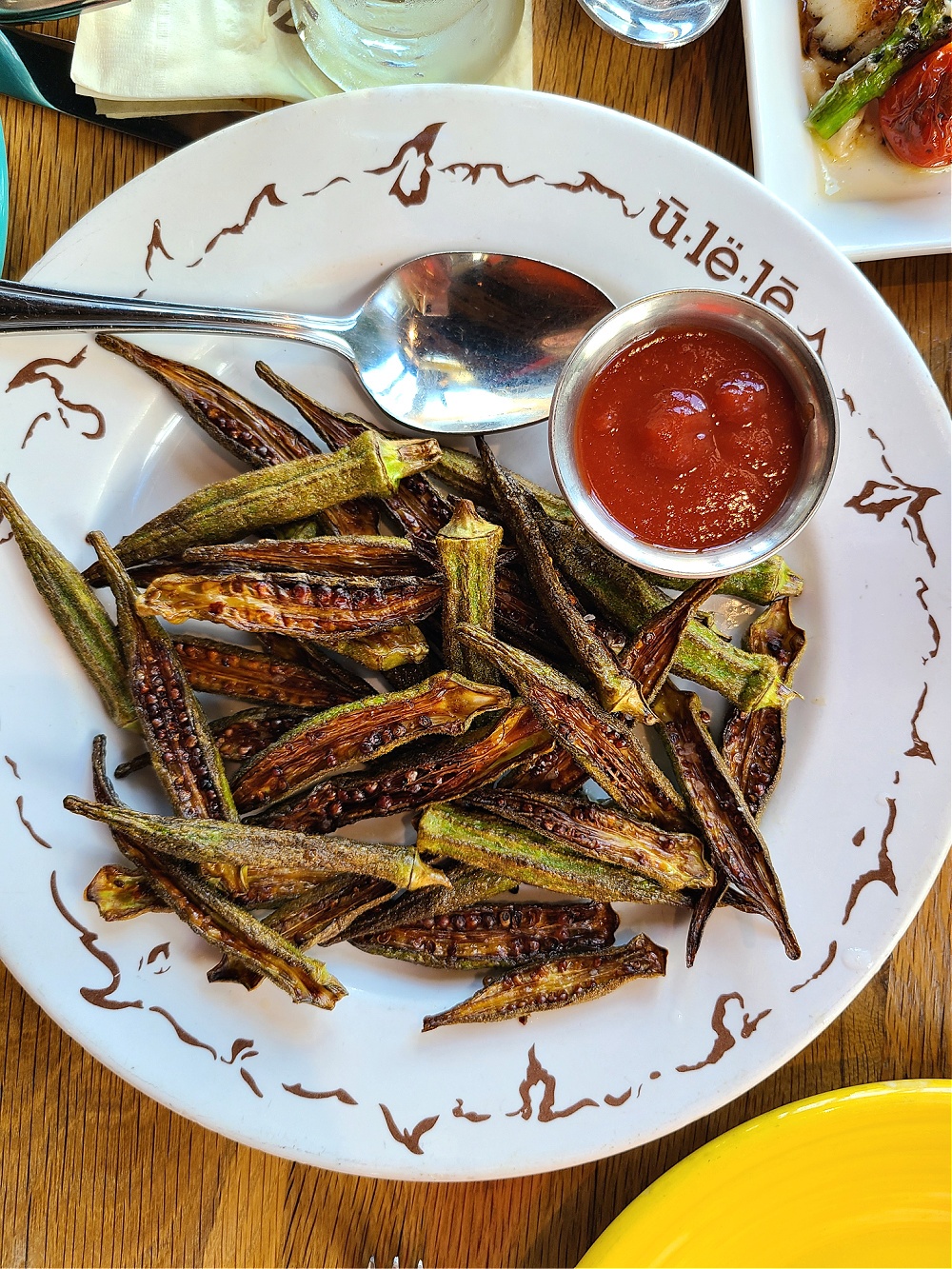 The Okra Fries are a simple and delicious way to get everyone to eat their veggies. Plus they serve them with their homemade ketchup.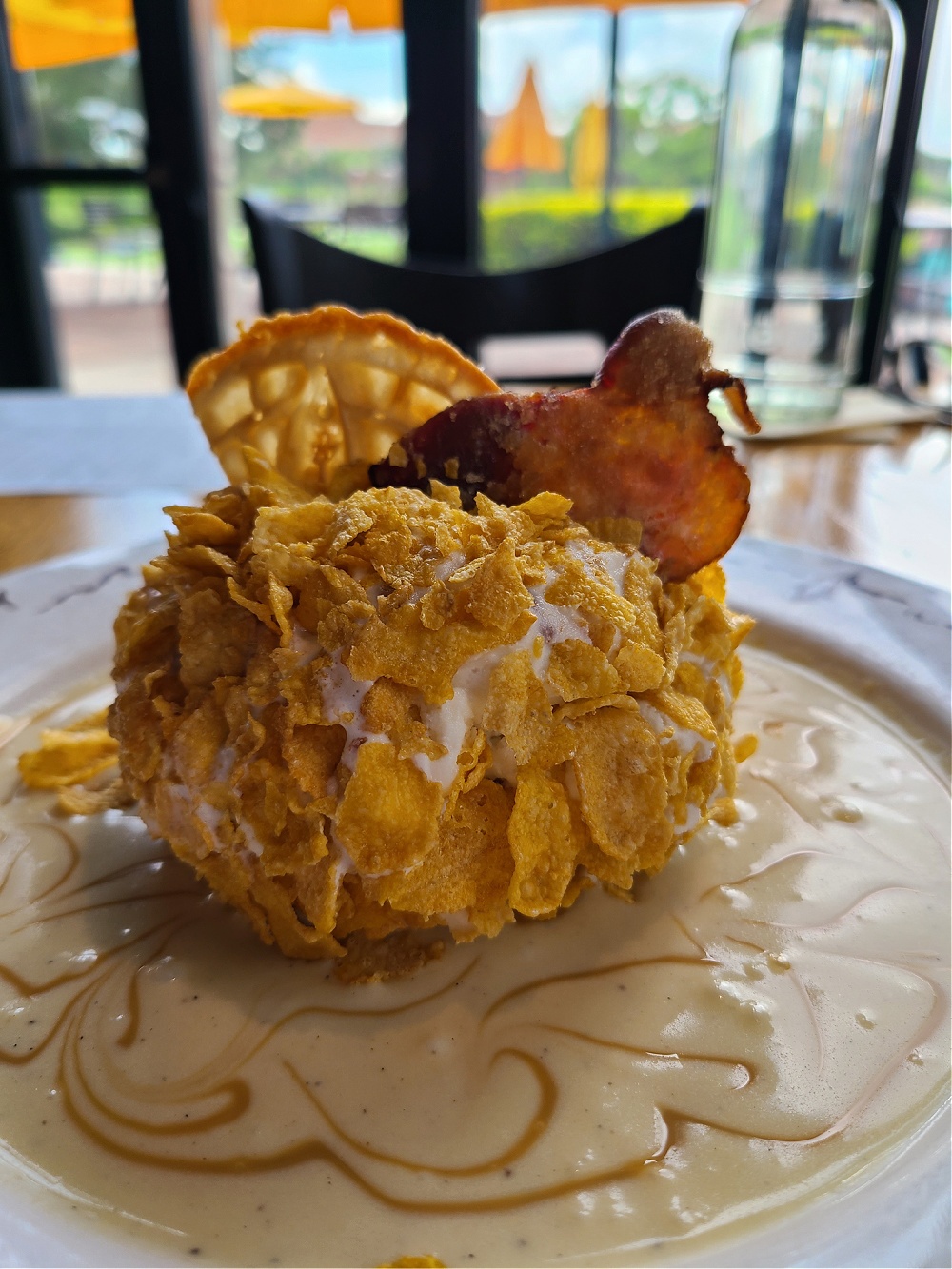 Here are my reasons for you to visit Ulele, make sure to let me know what yours are by commenting!
Beautiful Sunsets
We are very fortunate to leave in a state where we have sunshine almost every single day, we aren't called The Sunshine State for nothing. And Ulele brings the sunset to you by opening up the WALL to the most exquisite view of the sun setting over the Tampa River. If you happen to be there when the wall is closed, don't worry, it's glass, so the view is amazing no matter what. They also have outdoor seating.
Water Views
Ulele is located right on Tampa's Riverwalk, so you get a view of water too! When you are done eating, make sure to walk the River and enjoy the scenery.
Amazing Staff
Friendly, knowledgeable, always smiling, helpful, willing to give you drink and meal suggestions. You will definitely feel welcomed and comfortable at Ulele.
The Beer
Tim, the head brewmaster takes his job very seriously, and you can tell he loves it. At Ulele you will find beers made with love and devotion. Tim takes his time and makes it right…and right onsite. If you have the chance, peek through the window at the brewery, it's always cool to see exactly where your handcrafted beer is coming from. Not a beer drinker? That's okay. As of September 2020 you can order their NEW Hard Seltzer. The Ulele Spring Hard Seltzer is light, refreshing, not overly carbonated and is made with a Champagne Chardonnay yeast. And again, it's made with love and devotion from the brewmaster Tim, so you know it has to be good. Prefer wine? Ulele has an incredible wine list, you can order buy the glass or bottle.
The Food
Have I mentioned that the food at Ulele is incredible yet? I thought so. But if you need a reminder, the food at Ulele is incredible. If you don't care about the sunsets, the water view, the incredible staff, and the beer…you will still want to come again and again for the Native-inspired food. I have had quite a few items on the menu and there isn't one thing I didn't like, but here are a few of my favorites:
Fried Okra
Charbroiled Oysters
Crab Mac n Cheese
Squash-Gratin
Florida Native Chili
Ulele Burger
Housemade Ice Cream
Juan Snapper
Seafood Risotto
Tomahawk Pork Chop
Candied Duck Bacon Maple Fried Ice Cream
Check out the full Ulele Menu
They Support Local
Ulele shops just about everything on the menu from the Tampa Bay/Florida area. I love that Ulele supports our local economy.
Art and Sports Memorabilia
You will find beautiful statues, artwork, and various memorabilia throughout Ulele. In fact, many of the pieces are from the owner's personal collection.
Convenient Parking
There is convenient self parking. This may sound silly, but when you are in a populated downtown area, it's nice to know that you will be able to find a parking spot.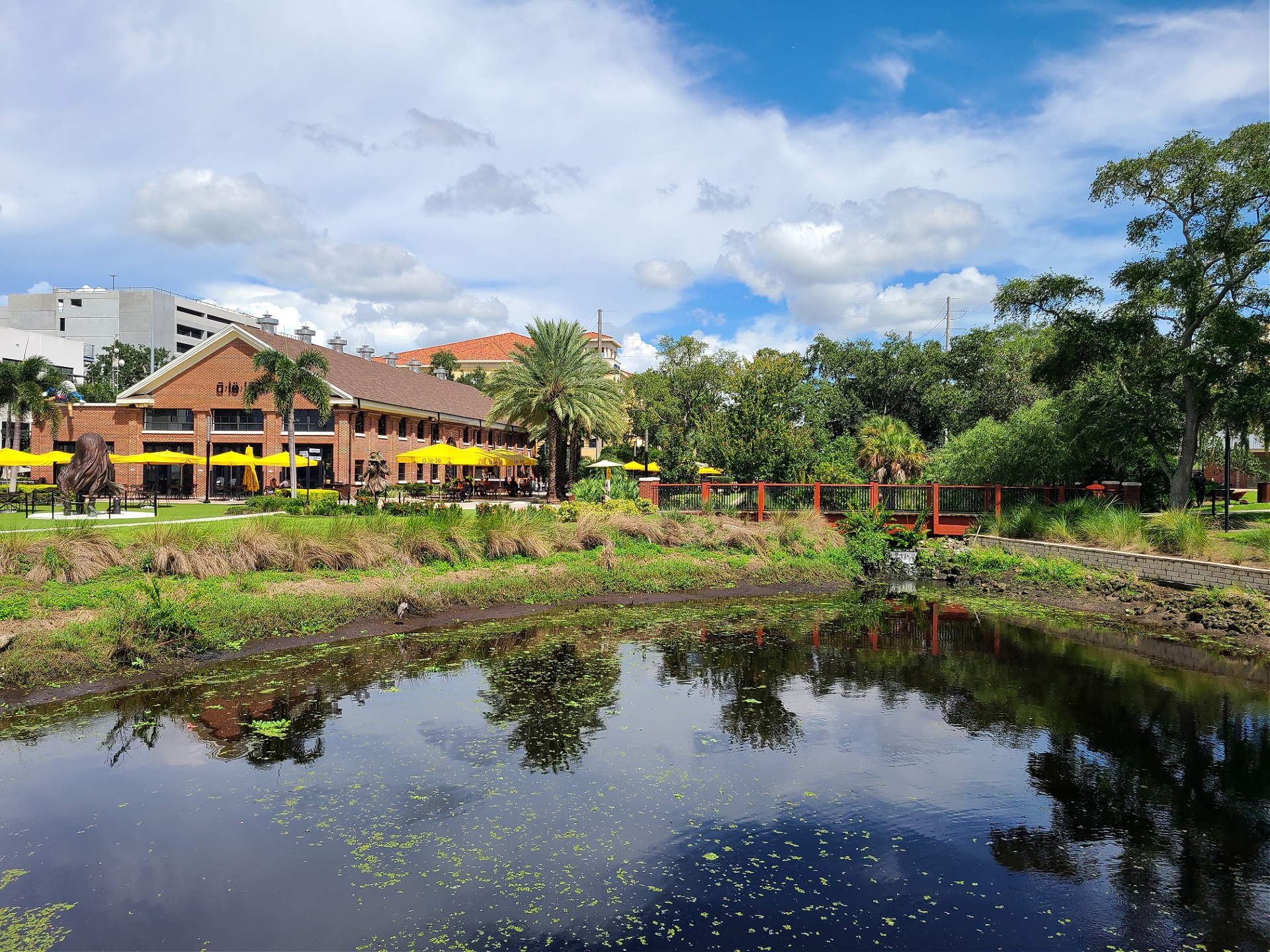 If you are planning on heading to Ulele, I strongly recommend making a reservation…especially if you want to be there for sunset. Everyone in Tampa knows it's a fabulous restaurant, but since they were also awarded winning seat at OpenTable's Diners' Choice Awards, it's a popular place to be.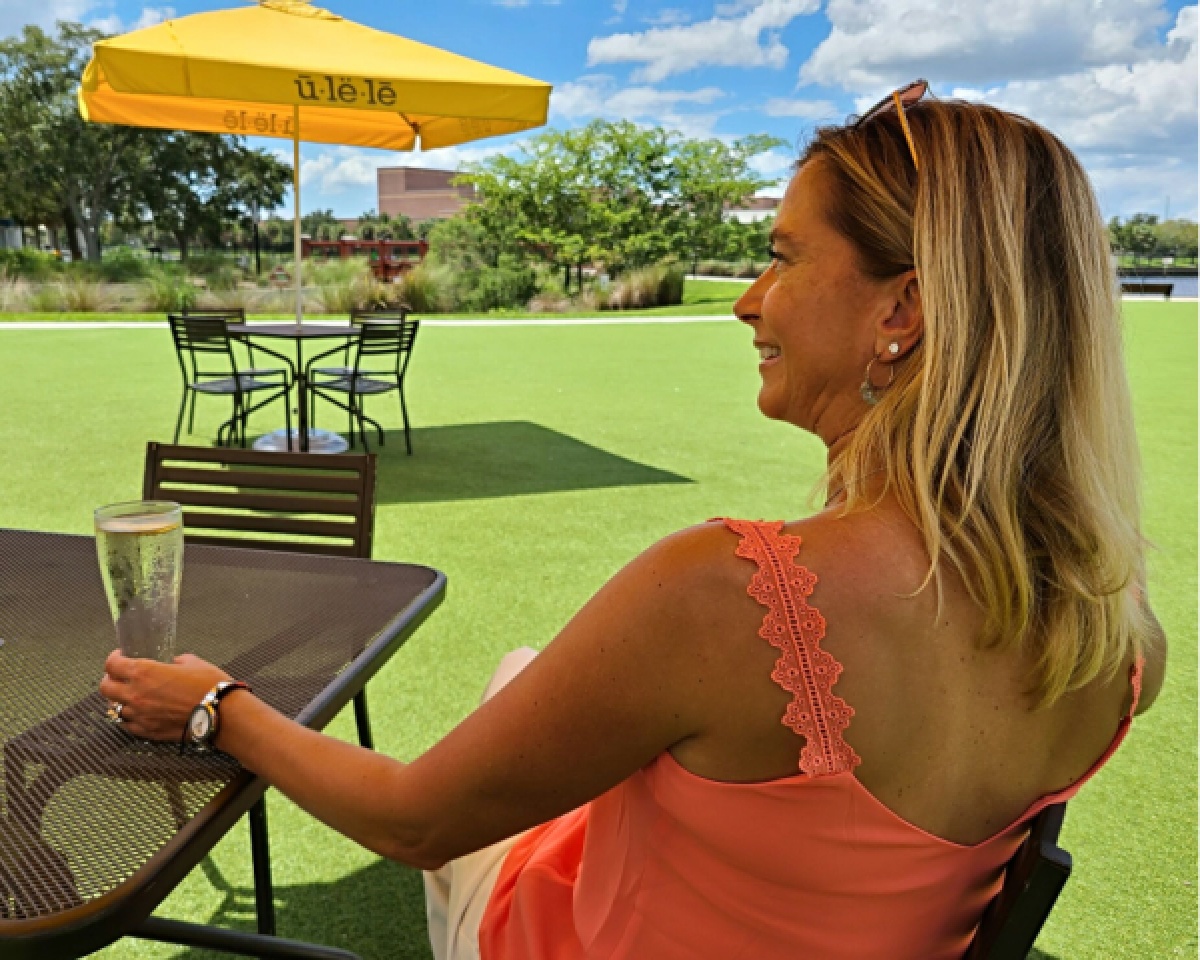 Ulele is located at 1810 N Highland Ave, Tampa, FL 33602 and is open for lunch and dinner daily.
Why do you love Ulele?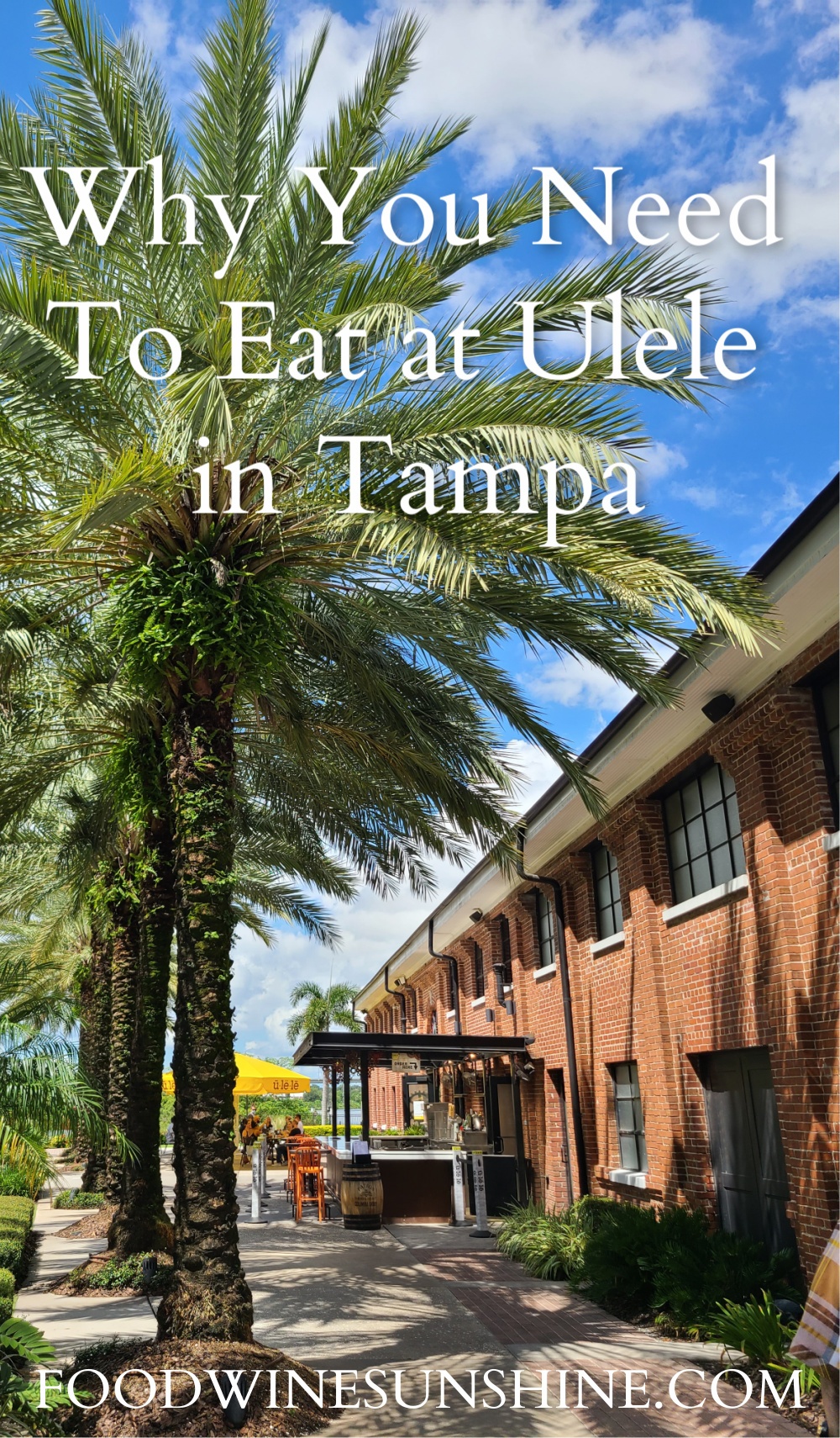 Make check out Ulele on Twitter, Facebook, and Instagram to stay up to date with mouthwatering food, drink, and Tampa fun.
In fact, make sure to follow Food Wine Sunshine on Facebook, Twitter, Pinterest, and Instagram for more fun things to do in Tampa and around Florida.