(Last Updated On: August 27, 2019)

7 Reasons to Eat at Ulele in Tampa
Have you eaten at Ulele in Tampa yet? If you answered YES, you are probably already planning when you can go again. If you answered NO, well, you better change that quick! Ulele is located right on the Tampa Riverwalk in the old Water Works building. Not only is it beautiful inside and out, but the food and drink are incredible. They focus on Native cuisine, and you will have a lot of fun trying to decide what to get.
I have been to Ulele two times now, once just for drinks and appetizers on a date night with my husband and the second was with the Tampa Bay Bloggers and we were able to sample most of the menu. Yes, we were totally spoiled 🙂
Here are my reasons for you to visit Ulele, make sure to let me know what yours are by commenting!
Beautiful Sunsets
We are very fortunate to leave in a state where we have sunshine almost every single day. That means we are also lucky enough to see our sunset daily. Ulele brings the sunset to you by opening up the WALL to the most exquisite view of the sun setting over the Tampa River.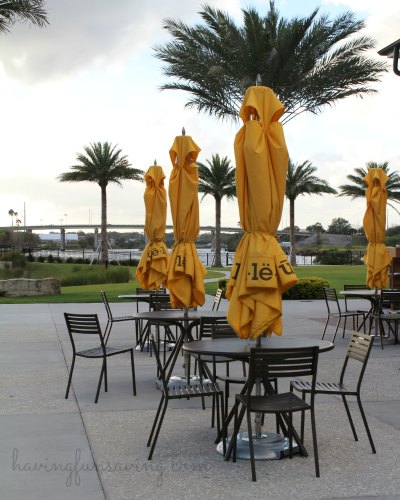 Beautiful water view
Ulele is located right on Tampa's Riverwalk, so you get a view of water too! When you are done eating, make sure to walk the River and enjoy the scenery.
Amazing Staff
Friendly, knowledgeable, always smiling, helpful, willing to give you drink and meal suggestions. You will definitely feel welcomed and comfortable at Ulele. And when you leave, you will already be planning your next visit.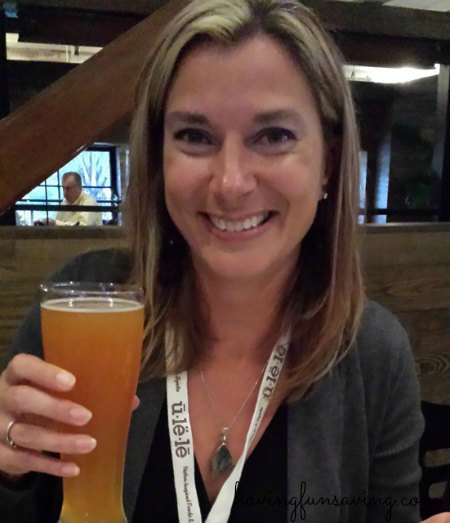 The Beer
It's handcrafted and made right there. Do I really need to say more? Ok, I will – it's GREAT!

The Food
Oh man. The Food. If you don't care about the sunsets, the water view, the incredible staff, and the beer…you will still want to come again and again for the Native food. I had the opportunity to taste most of the items on the menu and there isn't one thing I didn't like, but here are a few of my favorites:
Fried Okra
Charbroiled Oysters – I actually had these for my 1st time on my visit and LOVED them
Crab Mac n Cheese
Squash-Gratin
Florida Native Chili
Filet Migon
Toasted Coconut Ice Cream
Espresso Ice Cream
Candied Duck Bacon Maple Fried Ice Cream
Check out the full Ulele Menu
They Shop Local
They get just about everything on the menu from the Tampa Bay/Florida area. I love that Ulele supports our local economy!
Complimentary Valet Parking at Dinner
There is convenient self parking for lunch or if you prefer to park your own car.
If you are planning on heading to Ulele, I strongly recommend making a reservation…especially if you want to be there for sunset. Everyone in Tampa knows it's a fabulous restaurant, but since they were also awarded winning seat at OpenTable's Diners' Choice Awards, it's a popular place to be.
Why do you love Ulele?
Make check out Ulele on Twitter, Facebook, and Instagram to stay up to date with mouthwatering food, drink, and Tampa fun.
In fact, make sure to follow Food Wine Sunshine on Facebook, Twitter, Pinterest,, Google + and Instagram too 🙂
Disclosure: I was able to attend the above mentioned event for free. All opinions, reasons, and food-loving comments are 100% my own!