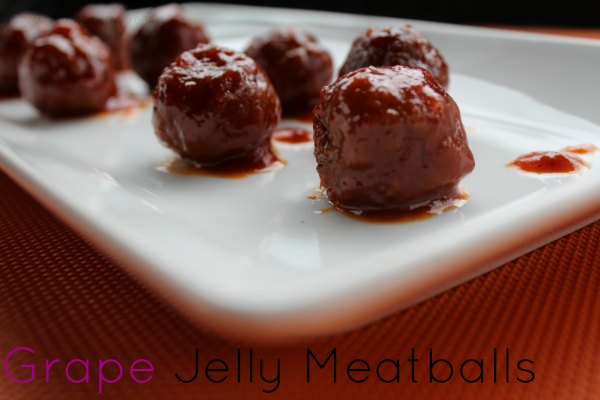 Grape Jelly Meatballs Recipe
We had one of my favorite weekend snacks yesterday and I realized I have never posted the recipe! Grape Jelly Meatballs are easy to make and always a family favorite. Plus, it's really easy to double the recipe if you are hosting a big crowd! Leftovers are always good 🙂 In fact, that is what my kids are having for dinner tonight!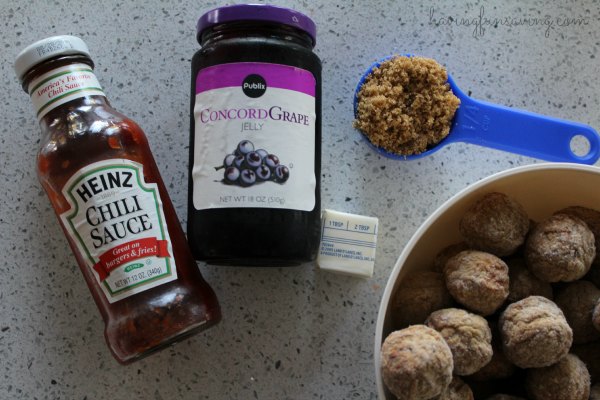 You just need a few ingredients, and you may have them all in your refrigerator and pantry right now.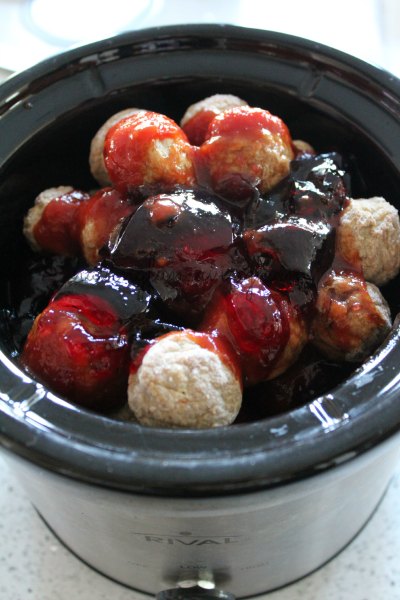 They couldn't be easier to make, you actually just take all the ingredients and put them in the crock pot! I put the butter and brown sugar on the bottom so that it melts easier, then I toss in the meatballs and toss on the Chili Sauce and Grape Jelly.
Here's my Grape Jelly Meatballs Recipe, make sure to Print It and Pin It so that you can make it again and again.
Grape Jelly Meatballs
Author:
Prep time:
Cook time:
Total time:
Ingredients
Approx 40 Frozen meatballs – I just filled my small crock pot
1/2 cup grape jelly
1/2 Chili Sauce – I used Heinz
1/4 cup Brown Sugar
2 tablespoons of butter
Instructions
Place the butter and brown sugar on the bottom of the crock pot
Fill the crock pot with the frozen meatballs – you can use Turkey!
Add in the grape jelly and chili sauce
Cook on low for approx 4 hours until hot
Enjoy!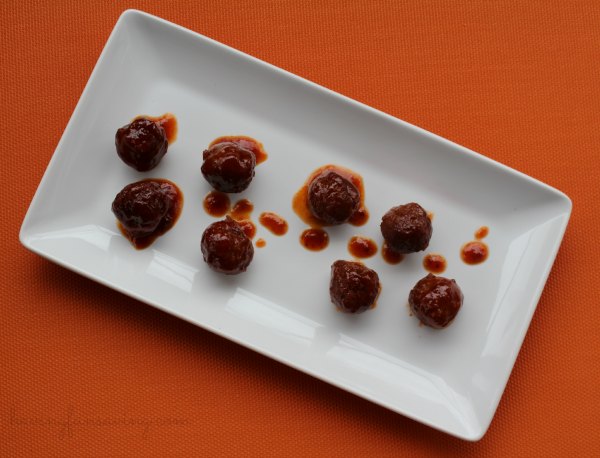 I hope you enjoy these Grape Jelly Meatballs as much as my family does!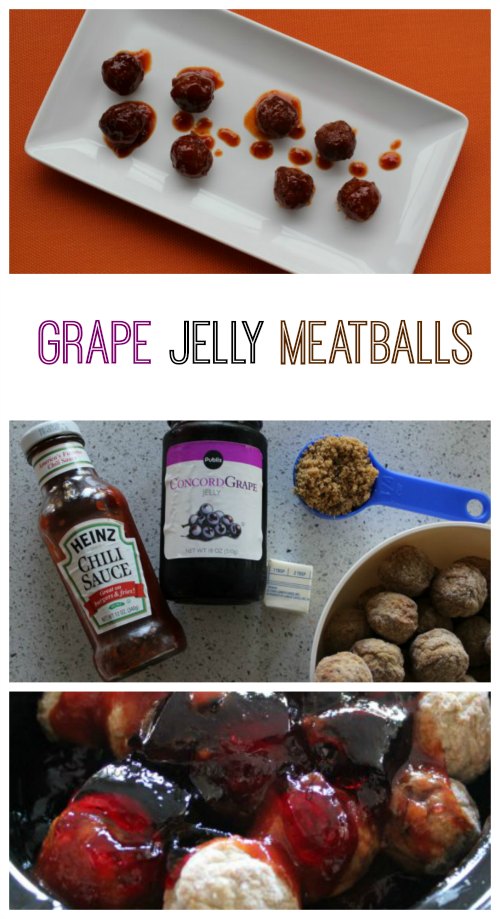 Looking for another fabulous appetizer?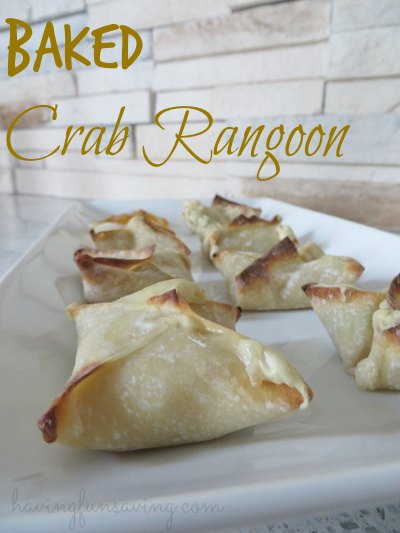 Looking for other appetizer recipes? Check out my popular Baked Crab Rangoon!
Be sure to check out more recipes from Food Wine Sunshine! And follow me on Facebook, Twitter, Pinterest, Google + and Instagram.