(Last Updated On: May 8, 2019)
View your eating habits and exercise as a Nutrition Plan, NOT a diet plan. It is a way of life. Let these 8 Tips To Maintain A Healthy Lifestyle help you too.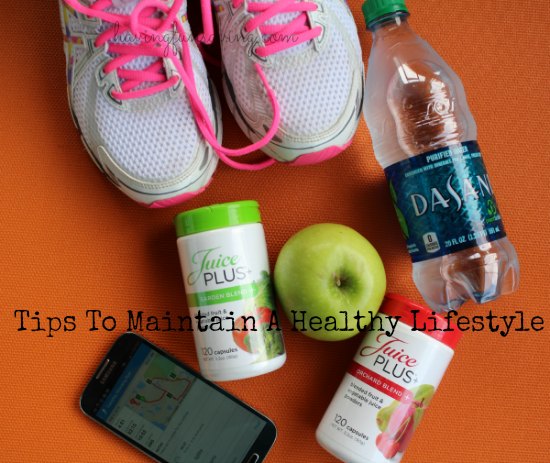 8 Tips To Maintain A Healthy Lifestyle
It's just about February. That means it's time for a Fitness Pep Talk.
I know that we are all trying to eat right and maintain a healthier lifestyle this New Year, but did you know that only 64 percent of people maintain their "active lifestyle" resolutions by the end of January?
EEEKKKK!
I recently participated in a Juice Plus+ Google+ video chat with Ariana Kukors, seven-time Olympic medalist for women's swimming, Rebecca Soni, six-time Olympic medalist for women's swimming, and Dr. Paul Stricker, the first pediatrician to be selected by the U.S. Olympic Committee, to learn more information on how to easily maintain a healthy lifestyle to help us curb one of the biggest New Year's Resolution drops of the year!
And the best part is that I am about share what I learned and their suggestions to keep us on track.
*The questions were asked to all three panelists and the answers are my version from my notes, they are not direct quotes, but as close as I could get 🙂 Be sure to check out the full Youtube video via the link below.

What are some of your Healthy Lifestyle Resolution suggestions?
Take one simple step and MAINTAIN it – don't have your goals too hard
Little changes make a difference
Make sure you are drinking enough water
De-stress
Consider standing up at your desk
Keep a jump rope near by, when you have 30 – 60 seconds…jump rope!
Have a workout buddy – sometimes it's easier to commit to something when you know that someone else is depending on you too
What suggestions do you have for those that are just starting a healthier lifestyle?
Don't be too quick to judge! Try that green smoothie or that dance class with an open mind 🙂
Think back to way you decided to start on a healthier lifestyle in the first place
Show self love – be proud of yourself!
Be consistent
What recommendations do you have for starting to eat healthier? Especially with fruits and vegetables?
Your body craves what you give it. If you give it candy – it will want candy. If you give it fruits and veggies, that is what your body will start to crave.
If your kids see you eating fruits and veggies, they will start as well. You have to set an example. Make it a part of your life.
Did you know that eating fruits and vegetables actually improve your life expectancy?
Juice Plus+ is a great solution to introducing more nutrients in your diet. And kids can have it!
What is Juice Plus+?
Juice Plus+ is whole food based nutrition, including juice powder concentrates from 30 different fruits, vegetables and grains. Juice Plus+ helps bridge the gap between what you should eat and what you do eat every day. Not a multivitamin, medicine, treatment or cure for any disease, Juice Plus+ is made from quality ingredients carefully monitored from farm to capsule to provide natural nutrients your body needs to be at its best. Find out more here.
If you eat right do you have to exercise too?
Activity and diet go hand-in-hand. It's like they are married, don't view them as separate.
Do you recommend a certain diet?
View your eating habits and exercise as a Nutrition Plan, NOT a diet plan. It is a way of life. "Apples are sexy" 🙂
How do you find the exercise routine that's right for you?
Keep trying new things. Look at those Groupon Deals for a discounted 5 classes somewhere new. Make it FUN. See if you can get a buddy to come with you too 🙂
Final suggestions?
Stick to your goals. And remember to keep those goals simple.
Want more?
Check out the full Juice Plus+ Google+ Hangout Video on Youtube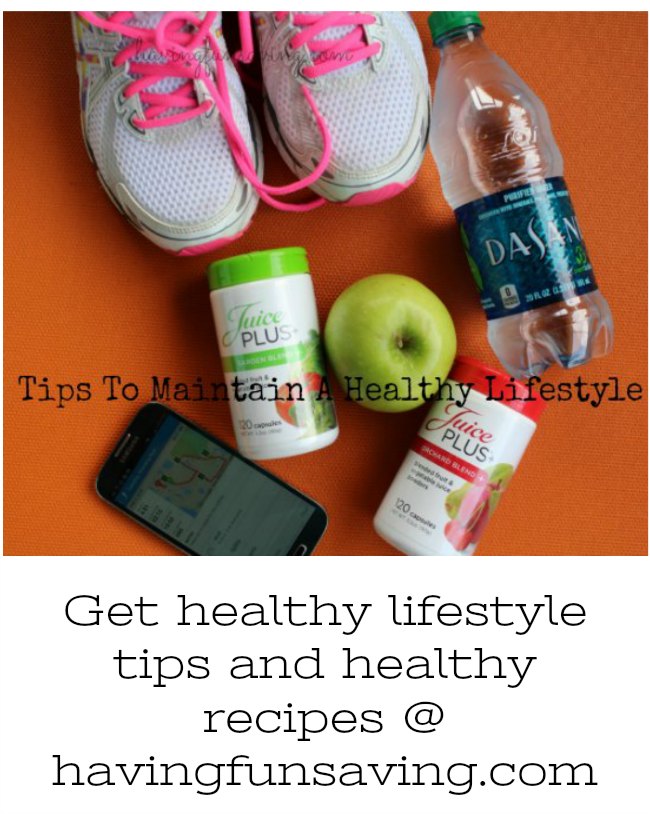 Looking for more Fitness Motivation? Check out my 7 Tips to Help You Stay Motivated to Exercise and if you are still thinking about those New Year's Resolutions, make sure to read my 6 Realistic New Year's Resolutions.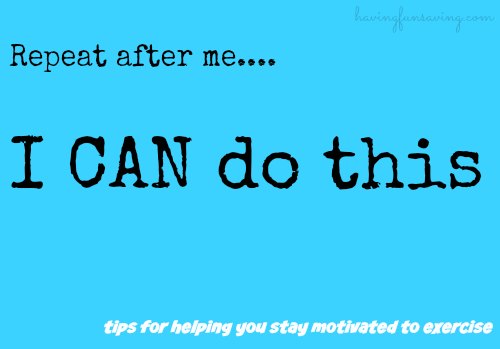 Make sure to check out Food Wine Sunshine on Facebook, Twitter, Pinterest, Google + and Instagram for more tips, recipes, family fun and more.