(Last Updated On: February 9, 2021)
St. Augustine Florida is a beautiful Florida vacation destination for families as well as solo adventures! Discover beaches, historical landmarks and much more in these top things to do in St. Augustine.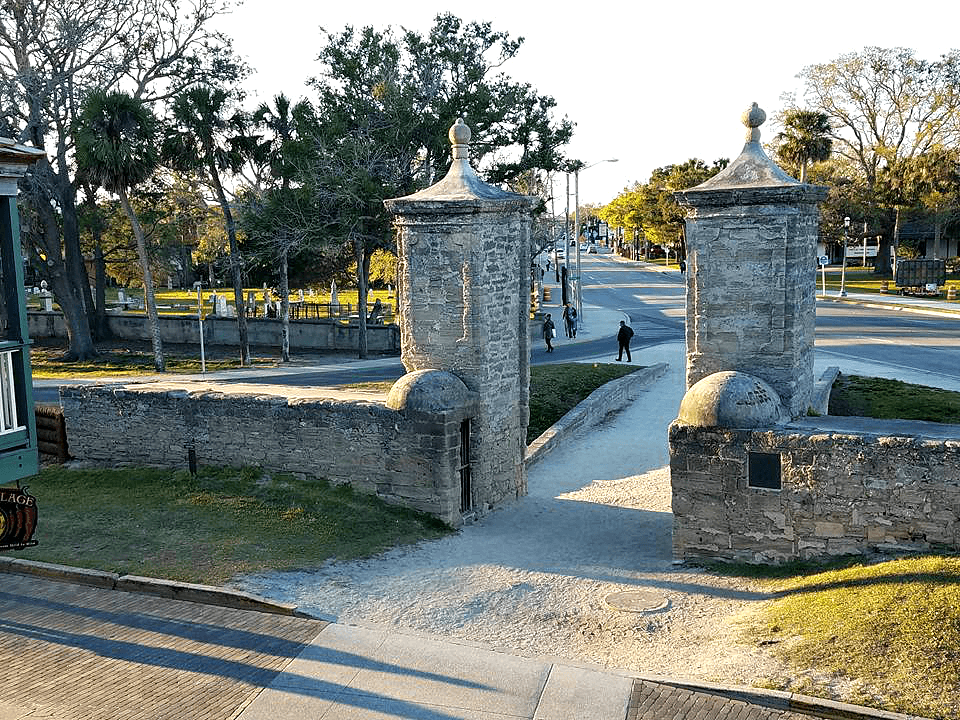 20 Top Things To Do In St. Augustine
There are many fun places to visit in Florida, each with their own attractions and landmarks. St. Augustine sits on the northeastern coast of the Sunshine State, and it's home to a wealth of world history. In fact, it's the oldest European-established settlement in the contiguous United States that's been continuously inhabited. St. Augustine's history dates all the way back to 1565!
People visit St. Augustine to visit the historical landmarks and beaches, and they don't have to spend much money to do so. Many fun and important attractions in this city are within a frugal travel budget, so anyone can build an exciting itinerary for their visit.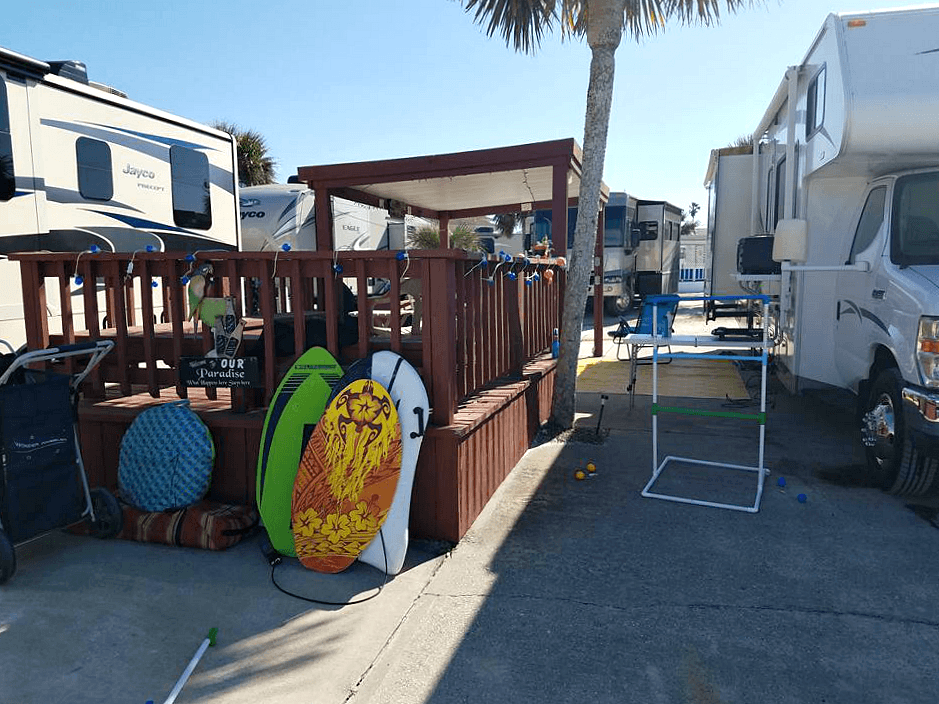 My family and I make the road trip to St. Augustine several times a year, once for Spring Break and once to stay when we go to the Daytona 500. We camp when we visit usually, we stay at Bryn Mawr Ocean Front Resort. This St. Augustine campground has two pools, a playground, and most importantly…it is directly on the beach. Just a short walk over a bridge and you have reached the beach. Grab some boogie boards at the drug store, Winn Dixie or any of the beach shops and watch your kids have fun for hours. If you live in Central Florida – the drive to St. Augustine isn't bad at all, it takes us about 3.5 hours from the Tampa area and it's about 2 hours from Orlando.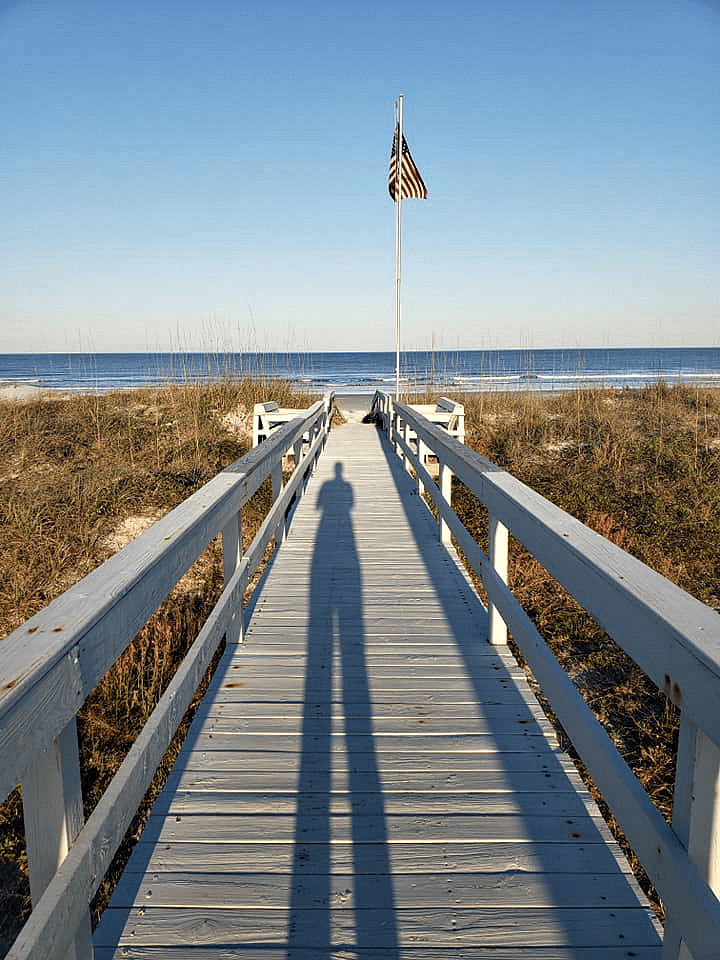 There are many things to do this historic city that are affordable, many of the events and activities listed here are under $10, with some activities being free of charge. Since the city is such an important landmark, you don't even have to travel outside of the city limits to fully enjoy the area!
Top Things To Do In St. Augustine Florida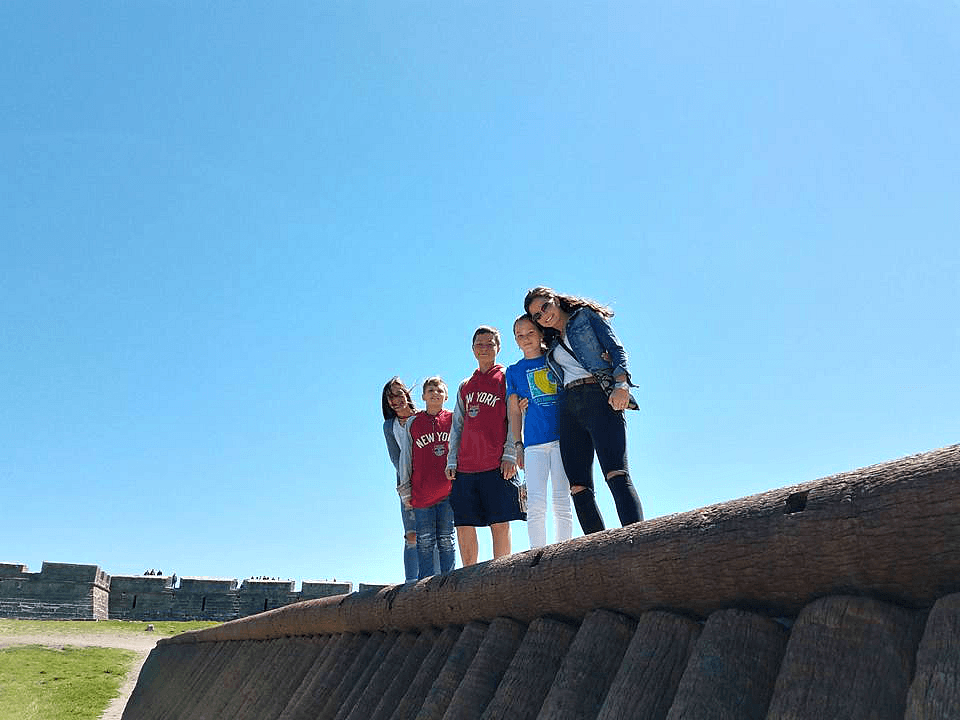 Castillo De San Marcos National Monument
When you are in St. Augustine you should definitely take a few hours and check out the Castillo De San Marcos National Monument. The Castillo de San Marcos is considered as "America Begins Here". It is a monument not only of stone and mortar but of human determination and endurance, the Castillo de San Marcos symbolizes the clash between cultures which ultimately resulted in our uniquely unified nation. These original walls provide tangible evidence of America's grim but remarkable history.
Admission is $15 for Adults (Age 16 and above), and your admission is valid for 7 consecutive days. Children (age 15 and under) are admitted free of charge but must be accompanied by an adult.
This museum brings visitors back in time to the 19th century, when Florida joined the United States as a territory and evolved into a state. Knowledgeable tour guides will show you rooms that were used as an inn during St. Augustine's first tourism peak. There's an archeological digging spot on site, where archeologists from the University of Florida frequently uncover hidden artifacts from centuries ago. See those on display on a guided tour of the house!
Admission to the museum is $10 per adult, $8 for students, military, and seniors, and $25 for families.
Whetstone Chocolatiers Tasting Tour
Take a guided tour of a chocolate factory, where you'll learn about how different kinds of chocolate are made. Throughout the tour, you'll get to sample freshly-made confections with your family. Each tour lasts for 45-55 minutes, and you'll be given hairnets to keep the factory sanitary.
Tour tickets cost $8 per adult, $5.50 for guests ages 5-17, and admission for children under 5 is free.
Oldest Wooden Schoolhouse Historic Museum & Gardens
Established in the late 1700's, this homestead now acts as a tribute to one man's contributions to education in the southeast. The schoolhouse is located right in downtown, so after school be sure to walk around and see the rest of the town. Students at the schoolhouse were taught English and math for a few pennies each week at a time when education for former servants was considered a privilege. Today, you can visit the schoolhouse to learn about school in the 1800's and the lives of Minorcan settlers, who were servants upon arrival in Florida. You'll even get a diploma after your visit!
"Tuition" fees for the schoolhouse museum are $5 for adults, $4 for children ages 6-12, and free for children aged 5 and under.
This distillery offers free spirit tastings to anyone above the legal drinking age! You'll have a chance to sample their flavored vodka, rum, whiskey, and moonshine. You can't find these creations anywhere else, since City Gate drinks are not sold in stores and are not on tap at local bars. You've got to try their Apple Pie Moonshine!
Remember to drive responsibly! Always attend alcohol tastings with a designated driver, or use a rideshare app like Uber or Lyft. The legal drinking age in the United States is 21.
If flavored spirits aren't your thing, head to San Sebastian Winery for some free wine! Each guided tour of the winery includes samplings of their Florida-grown wine, along with some tips to get the most out of your tasting experience. While guests under age 21 can't drink the alcohol, they're welcome to join you on the tour!
Each tour is about 45 minutes long, and they're held every day that the winery is open. You don't need to make a reservation unless you're in a group of more than 20 people. Be sure to check their Calendar of Events too, sometimes they have live music on the rooftop.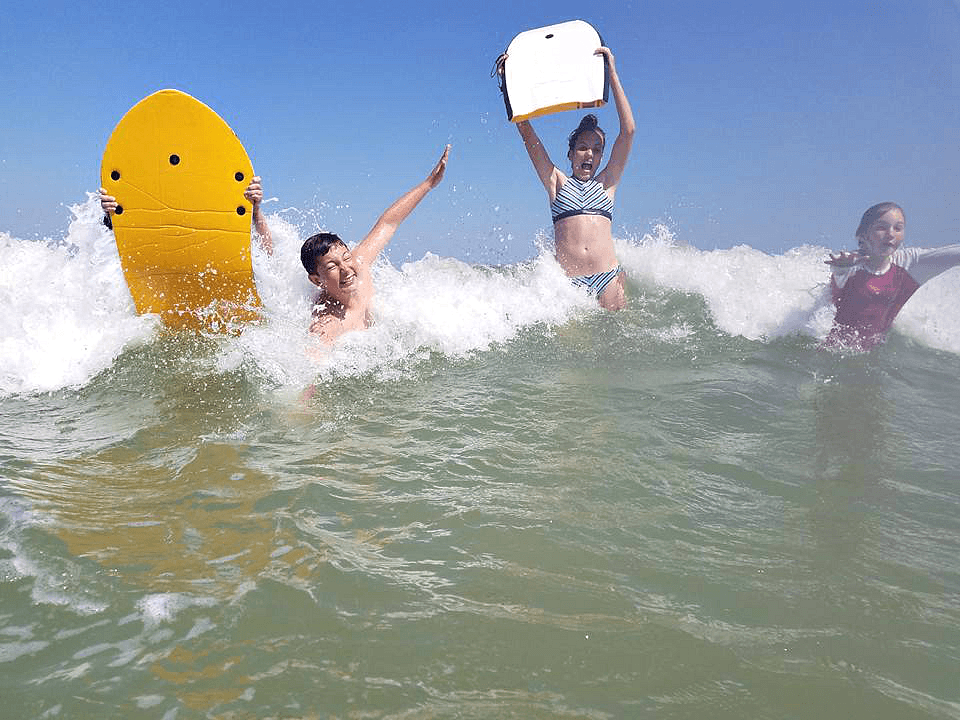 Mickler's Landing Beachfront Park
What would a coastal Florida city be without a public beach? Mickler's Landing Beachfront Park is the perfect place to sunbathe and swim. The handicap accessible beach has restrooms and showers to keep you from bringing sand back into your car. For your safety, the beach has lifeguards on duty during the summer.
Anastasia State Park is a 1,600-acre beachfront with wildlife, hiking spots, and 4 miles of sandy terrain. For your convenience, there are two shops at the park. One sells beach supplies, like umbrellas and ocean toys. You can also grab concessions and eat in the outdoor dining area. Anastasia Watersports rents kayaks, paddleboards, and canoes to visitors who didn't bring their own. You could easily spend the whole afternoon here!
Admission fees are $8 per vehicle with up to 8 people in it, $4 per single-occupancy vehicle, and $2 for pedestrians and bicyclists.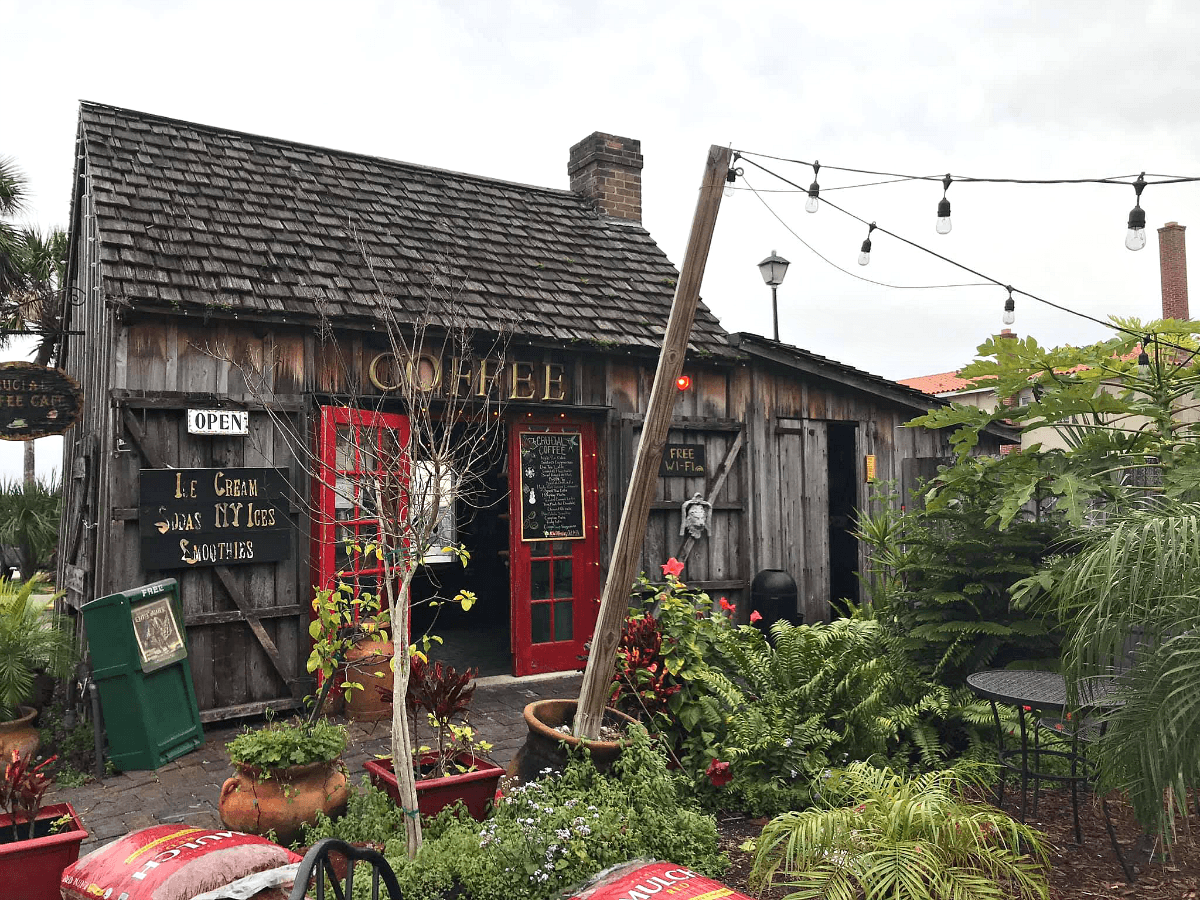 Eat
There are some amazing restaurant in St. Augustine. In the actual city itself and all around the surrounding area. I definitely recommend enjoying some local favorites. Café del Hidalgo in St. Augustine is known for its gelato and coffee, but they also serve smoothies, paninis, and other creations. All of Café del Hidalgo's coffees are made with an Italian espresso bean called Antica Tostatura Triestina. The atmosphere inside the café is relaxed, making it a great place to unwind after a day of sightseeing in one of the United States' oldest cities.
One of our favorite restaurants for dinner in Saltwater Cowboys. Just get there early, they are only open from 5 – 9, and they fill up fast every night.
Fort Matanzas National Monument
Fort Matanzas was built in 1742, and it served as a gateway to St. Augustine. After you pick up your free boarding pass at the Fort Matanzas Visitor's Center, ride a ferry to the fort to begin a guided tour from a National Park Ranger. After the tour, take a walk on the nature trail leading to the beach.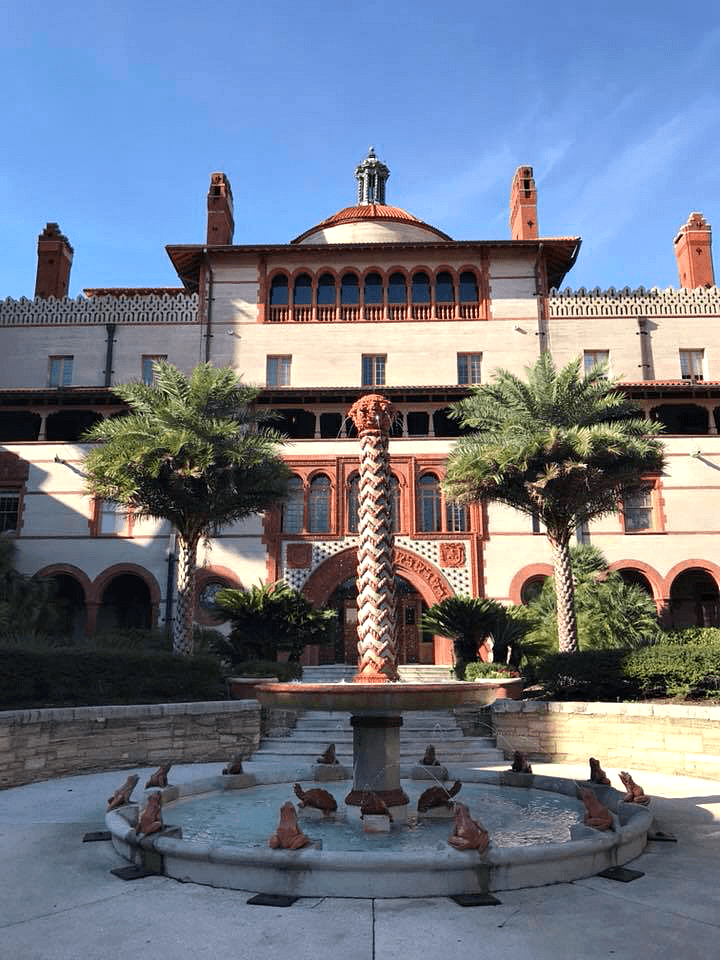 At Flagler College, there's an art museum that is open to the public. It was built as an educational resource for Flagler students, with works from regional, national, and international artists on display. Artists often visit the museum for walk-throughs of their work, and the museum hosts public events involving these artists on occasion. And even if you don't want to walk around the art museum, you really have to see the college grounds, the buildings are absolutely beautiful, the architecture is simply stunning.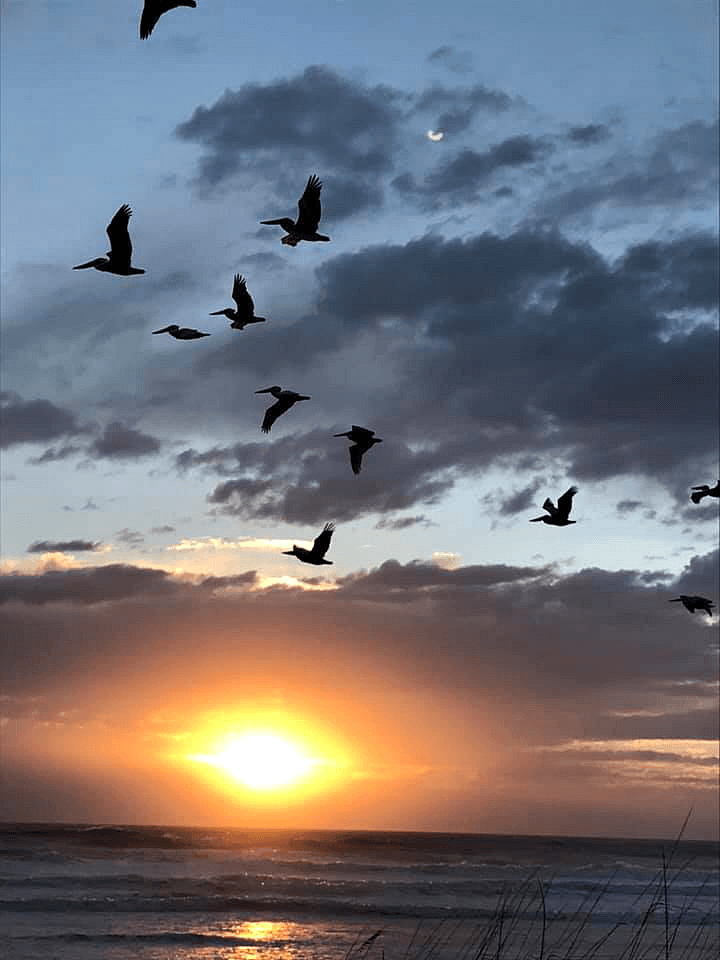 Hit The Beach
If there is one thing that Florida doesn't lack, it's beaches. St. Augustine Beach is not crazy crowded and filled with a million vacationers…it's filled with white soft sand, shells galore, and memories just waiting to be made. Cost for a day at the beach…completely free.
Farmer's Markets
There are many Farmer's Markets in St. Augustine, they are fun to walk through, plus shopping local is always a good idea. You will find everything from fresh fruits and vegetables to unique gifts. My mom and I always go to the The Farmers Market at The Amp on Saturdays and The Wednesday Pier Farmer's Market. The Wednesday Pier Farmer's Market is right by the pier, obviously, so it's the perfect time to walk the pier and see if you see a whale swim by. I will admit that we have never seen one, in the 20+ years we have been visiting, but many have!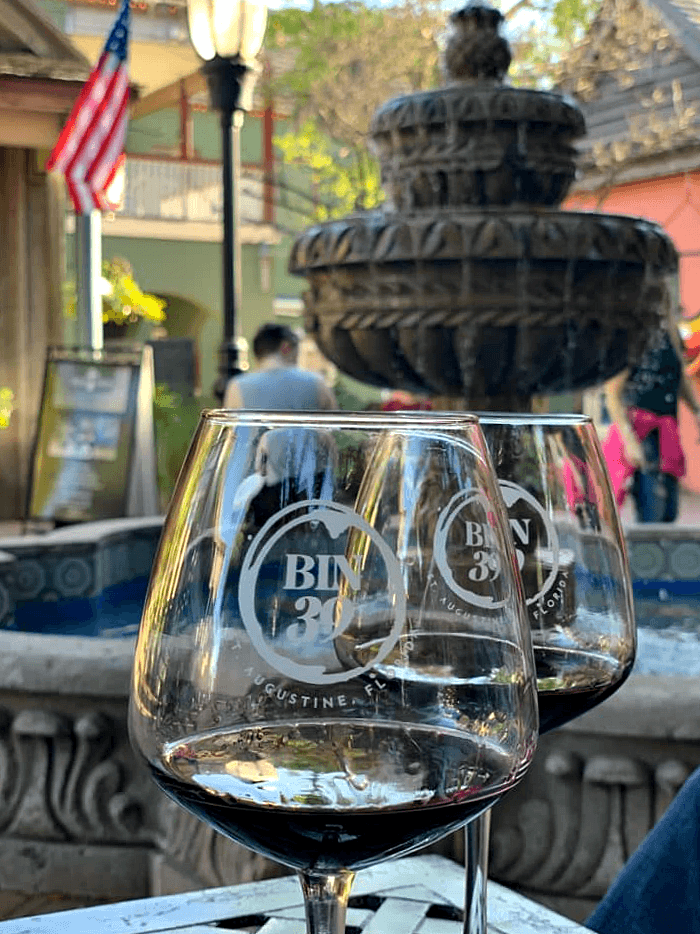 Shop
Who doesn't love to shop? And window shopping is completely free to do. Walking through the shops in Downtown St. Augustine is on our to-do list every year. I have been in almost every store every year for at least 15 years and it never gets old. You will find rare finds – like alligator heads and crazy coconuts, to beautiful dresses, and fun jewelry. There is definitely something for everyone. And when you are done shopping, grab a glass of wine and enjoy the relaxed vibe of the city.
Ponce de Leon's Fountain of Youth
I will be honest, I have yet to visit this! But, it's in my near future. I'm not getting any younger so maybe a visit here will help a girl out 😉 Located in historic St. Augustine, the Fountain of Youth Archaeological Park is a 15-acre historical site of where St. Augustine came to be in the year 1565. You can enjoy seeing stars from the park's planetarium, exploring the native Timucua village, watching an old cannon fire, visit the two-story Discovery Globe, take a walk through the waterfront outdoor park, and much more.
Admission is $18.00 for adults, kids (ages 6-12) are $10, and kids 5 and under are free. If you are a local, a St. John's County Resident, you will save $15 on your admission fee. It depends, to get the full effect and see all the exhibits, you will need a minimum of 2.5 hours.
St. Augustine Lighthouse & Maritime Museum
This lighthouse is another historical landmark, built back in 1874. You can climb to the top and witness breathtaking views, but be prepared that there are 219 steps to reach the observation deck. If you think you may need a break, they do have eight landings, one with a bench, where visitors can rest. Don't leave after you have made the climb, included in the admission is hands-on activities and exhibits, daily programs, Heritage Boatworks and nature trails to explore.
Admission for Adults is $12.95 and children (Age 12 or under and 44″ or taller) are $10.95. For their safety children must be at least 44 inches tall to climb the tower and must be able to do so under their own power. Carrying children in the tower is prohibited. Children under the height requirement have free admission and one accompanying adult gets in half price.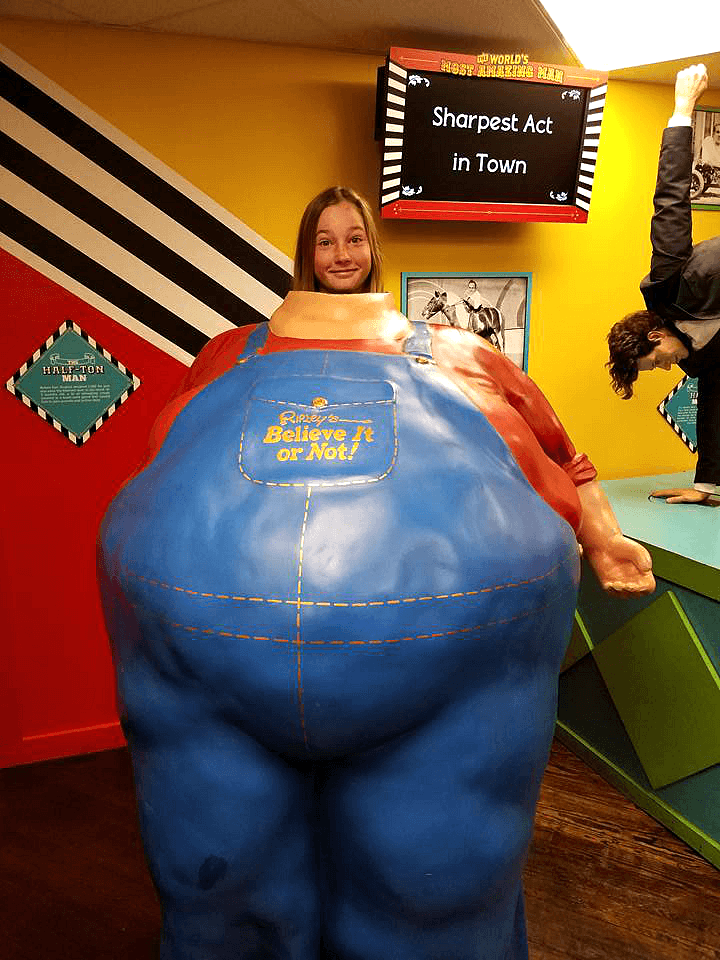 We have walked through the Ripley's Believe It or Not! Odditorium in St. Augustine several times, it's always interesting to see these crazy sites! This is actually the very first permanent Ripley's!
There is three stories of odd and unusual exhibits collected from around the world, including some of Robert Ripley's own personal collection. Keep a look out for coupons, and it never hurts to google promo codes before you buy your tickets.
Admission for adults is $14.99, kids (5 -11) are $6.99 and kiddos 4 and under are free with a paying adult. If you are a local, you will save 50% on your admission.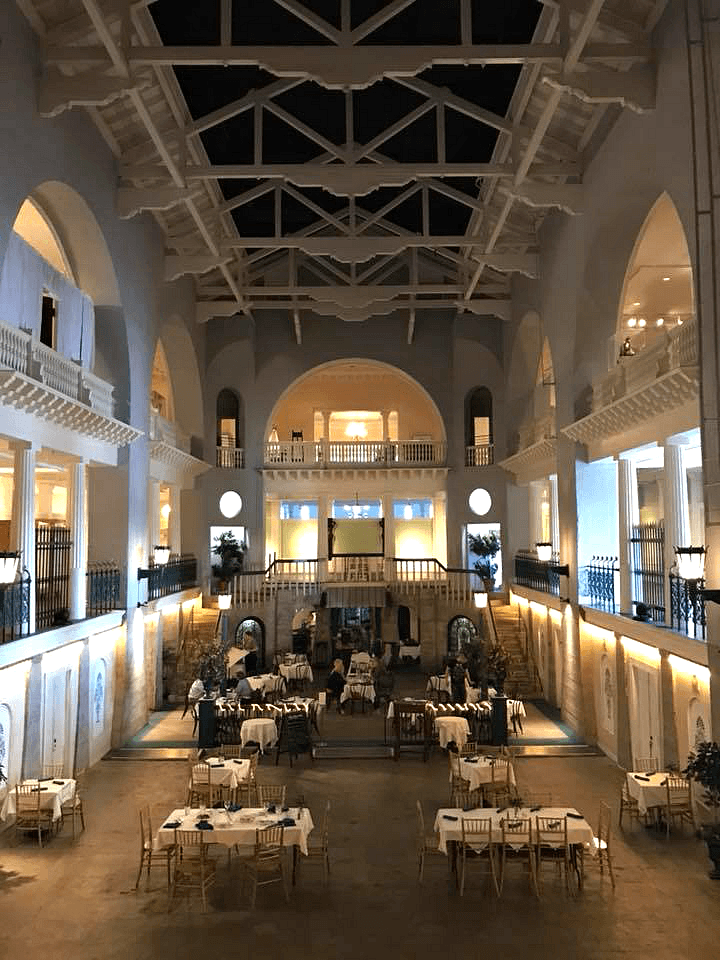 Yes, you can eat here, but it's pretty neat to just walk around. Have you ever seen a restaurant inside of a pool before? This elegant cafe is actually situated in the space of the Lightner Museum originally designated for the largest indoor swimming pool. You can walk through the museum for a fee, but we thought it was neat to just see the pool area!
While in town, you may also want to check out the Alligator Farm, we went once or twice with our kids, but since we live in Florida and see gators on a fairly regular basis, I didn't necessarily think that the $26 per person admission fee was worth it. But, if you are traveling down from the northern states, it is definitely a sight to see.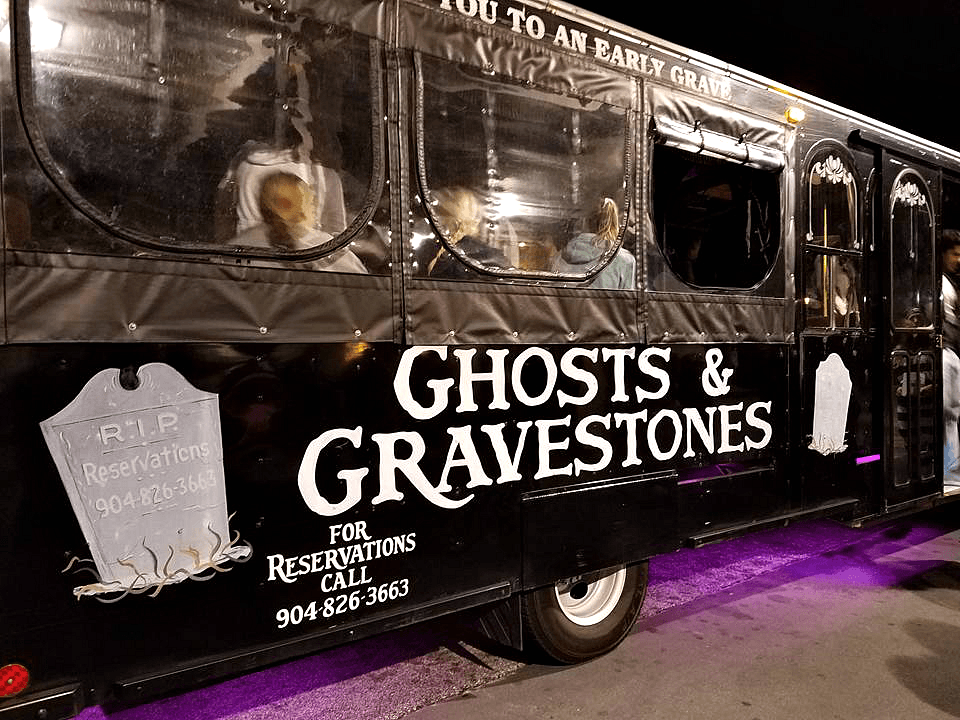 Trolley tours are a great way to see a lot in the city and relax, and there are also walking tours. For the adults that are of drinking age, I definitely recommend the Creepy Crawl Pub tour. These tours are about $20 per person, but they frequently offer coupons, so keep a look out online and while you are shopping in town.
Whether you're visiting St. Augustine for the history or the beaches, there's plenty to do on a small budget. It's possible to fill your entire day with free and low-cost activities during your trip, so go ahead and use that hard-earned vacation fund on a beachfront hotel!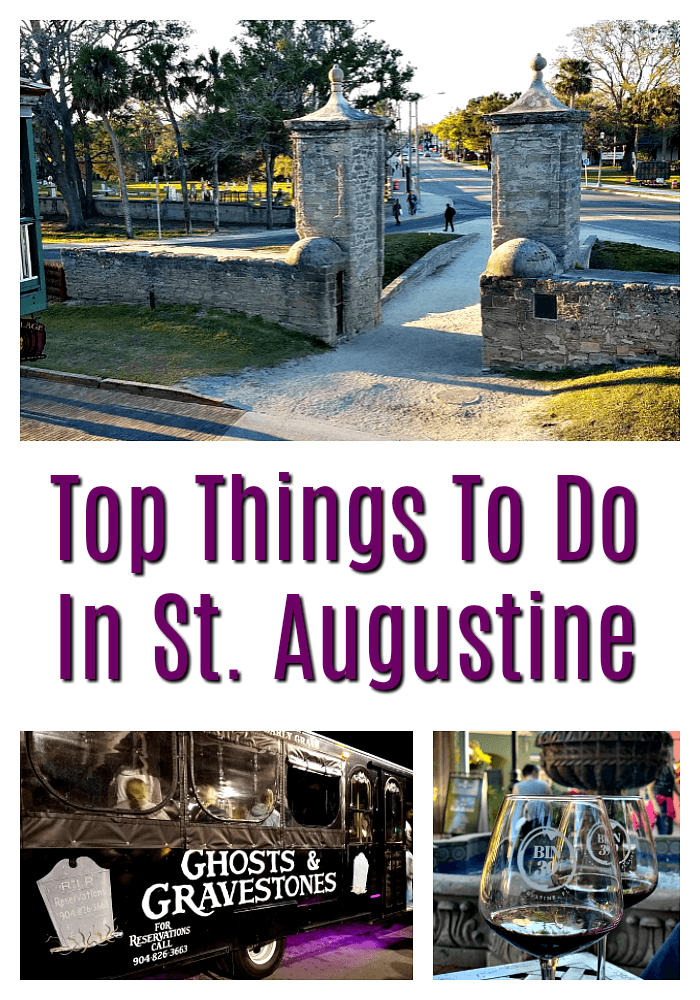 Have you been to St. Augustine? What are your favorite things to do in St. Augustine?
Looking for more Florida travel destinations? Daytona Beach and Jacksonville are both within an hour of St. Augustine.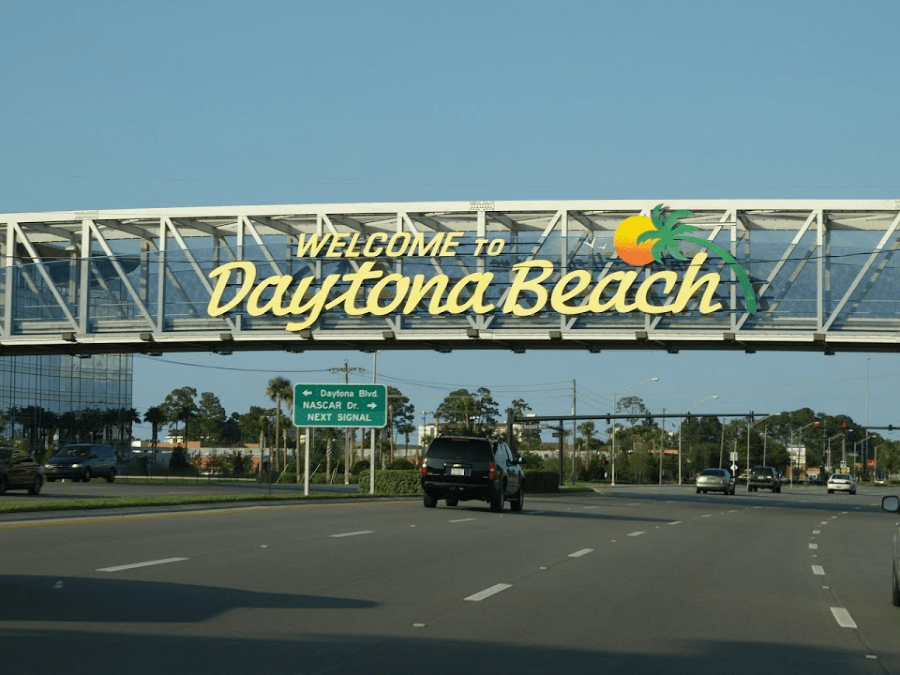 Top Things To Do in Daytona Beach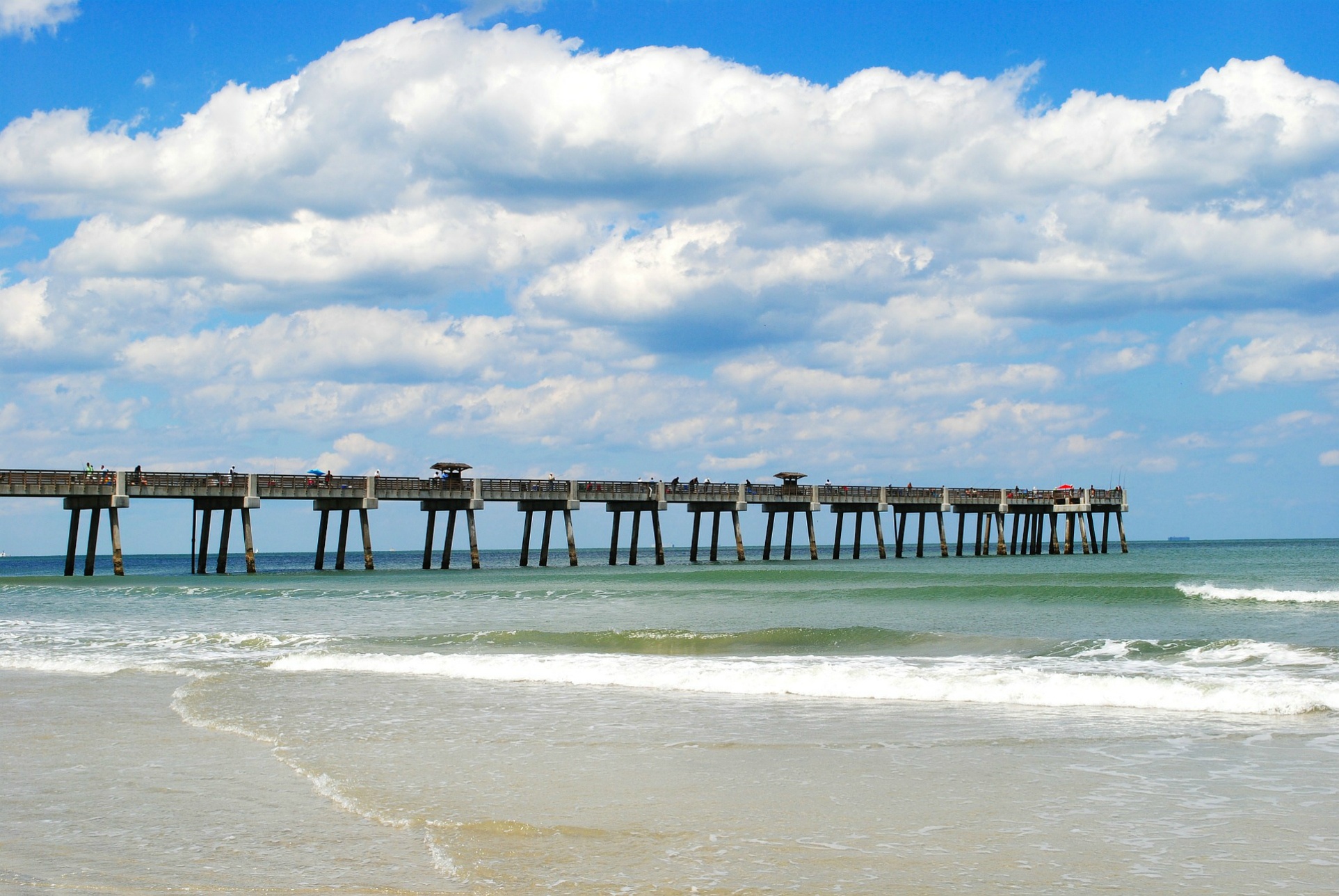 Best Free Things To Do in Jacksonville
Willing to drive a little further?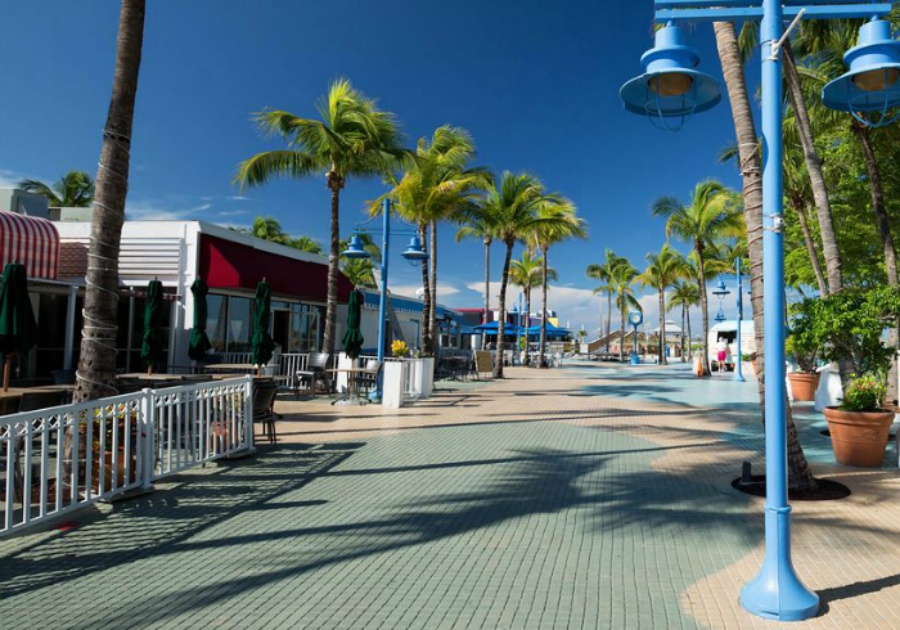 11 Free Things To Do In Fort Myers
Follow Food Wine Sunshine on Facebook, Twitter, Pinterest, and Instagram for more Florida Family Fun!