(Last Updated On: February 14, 2022)
Headed to the Daytona 500 NASCAR races in Florida? Here are the things you need to know before you head to the Daytona International Speedway for the races.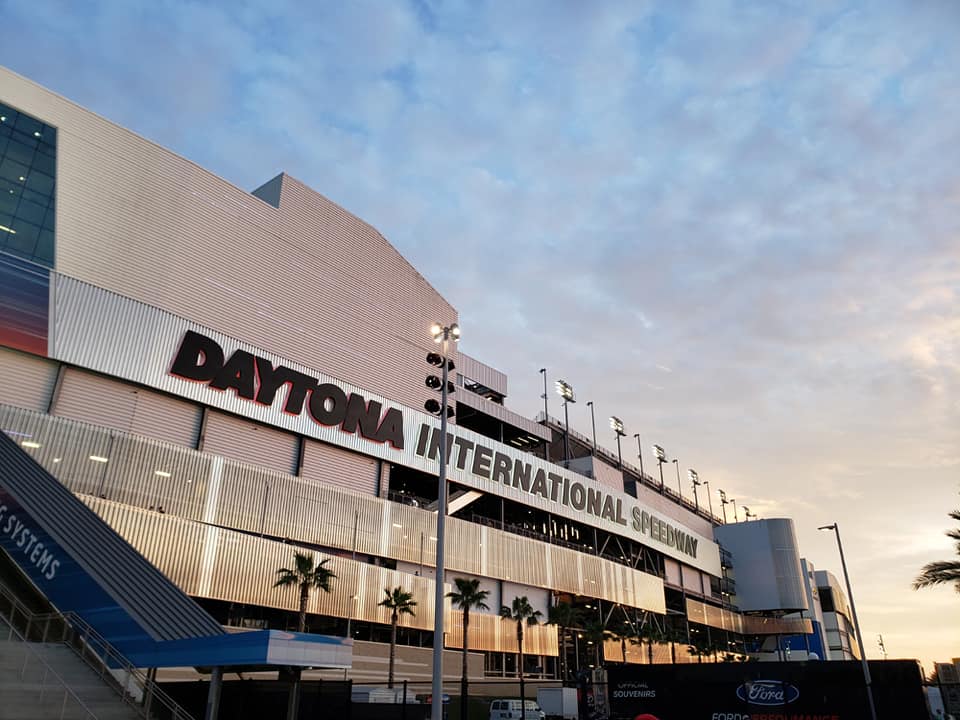 Daytona 500 Race Information
Each year the Daytona 500 is one of the most anticipated events of the NASCAR season and not just because it is the first race of the year. The Daytona 500 is considered the most prestigious races of the NASCAR circuit. 500 miles of racing at 200 miles per hour is certainly a sight to behold, especially when at times these speeding cars are three-wide on the track. The Daytona 500 winner receives the biggest purse of the year, and also the most points towards the championship.
The Daytona 500 known as "The Great American Race" first ran on February 22nd, 1959 and it's very first year ended with an upset and a photo finish. Daytona Beach is known for it's hard-packed flat sandy beaches and that is what initially brought the sport of racing to the city. As far back as 1903 amateur racers would line up on the sands of Ormond Beach, Florida to race against each other.
In 1934 "Big Bill" France, a racer and mechanic made his way to Daytona, Florida to race his car with others. In 1955 France announced plans to build the Daytona Beach Motor Speedway, and four years later the inaugural Daytona 500 race was run. The first race was won by Lee Petty, but initially, it was thought that Johnny Beauchamp had won the race. Three days later Petty was awarded the trophy by a photo finish, and yes, he was the patriarch of the Petty racing family.
Just attending the race is an experience in itself, and no matter where your seats are you have a great view of what is going on down on the track. There is a super fun, party atmosphere and you can feel the excitement in the air. Race fans are also notoriously friendly and hospitable so you will probably make some new friends during your visit! If you can swing it, buy yourself a pass for the pre-race festivities. There is a LOT to see especially if you are a hardcore race fan and you will not regret it.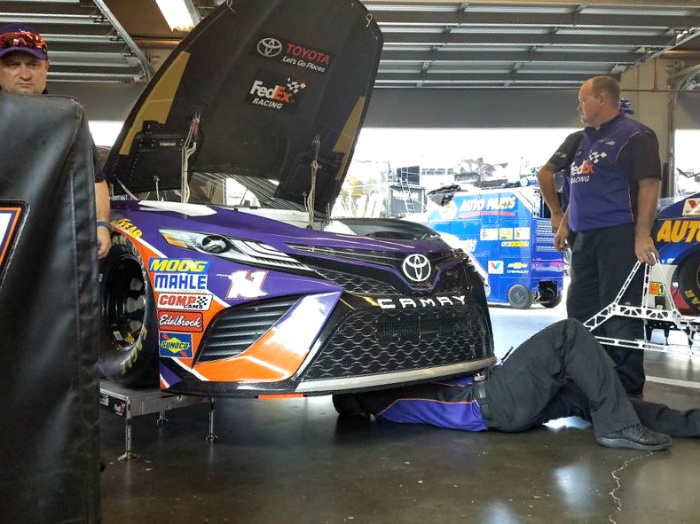 The UNOH (University of Northwestern Ohio) fan zone tickets are an additional fee and you can buy access for race day only or a four-day pass if you plan to spend the weekend at the track. Fanzone tickets give you access to the infield where you can meet the drivers, peek into the garages, and get autographs. You can walk on the track and can even sign your name on the start/finish line. There are concerts before the race and the excitement is contagious. This year children under 12 can attend the UNOH fan zone for no additional charge provided they are with a paying adult.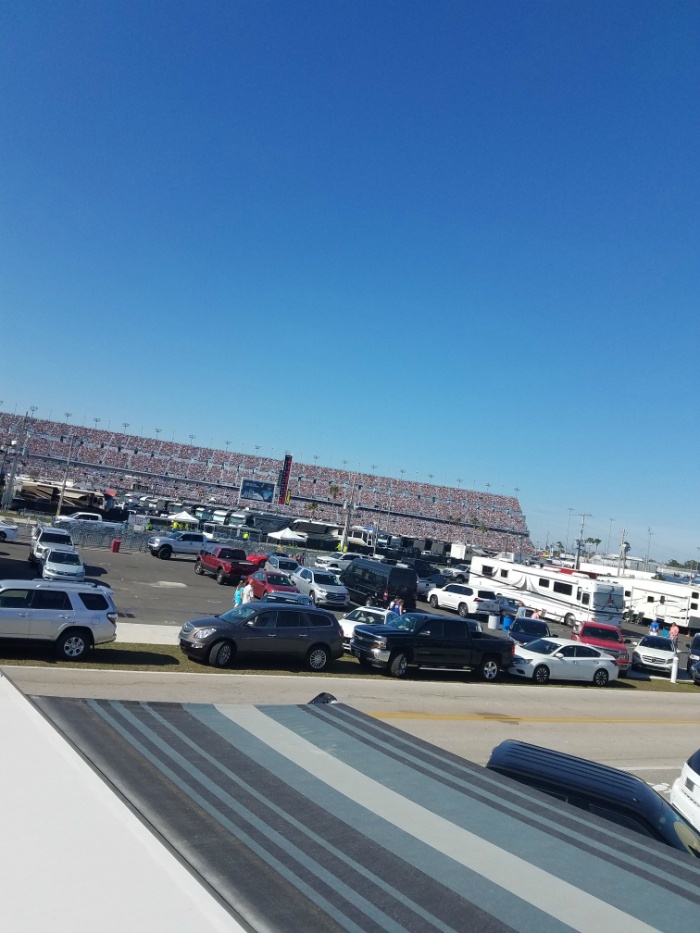 My son has actually had the opportunity to attend these incredible NASCAR races for the last several years. Our family friend used to camp on the infield of the races and invited Steven to come along. Talk about an experience! He was actually able to sleep on the race track that he favorite racers circled.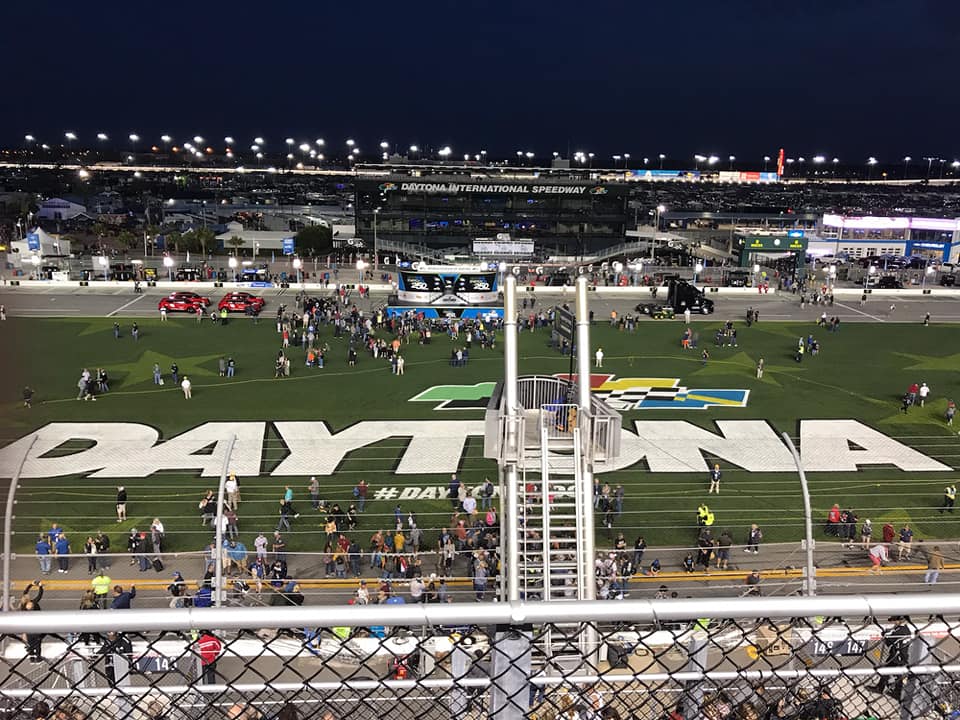 In 2019, we attended the races on Friday, Saturday and Sunday. Each race is different and absolutely incredible to witness. We camped in St. Augustine and made the drive over daily, it is about 45 minutes from St. Augustine and the traffic is usually light, then you just have to pay for parking on race day. The amounts vary on where you park. The Daytona 500 is a family friendly event and can be enjoyed by generations. In fact, my son, husband and dad have been going for years! Each one enjoys it and the memories created are absolutely priceless.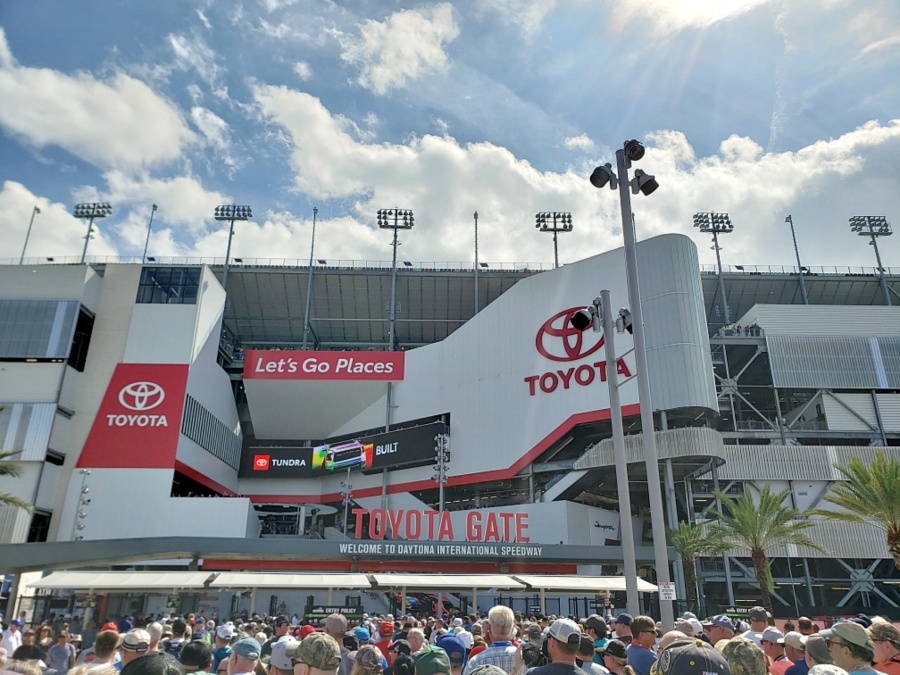 My son was able to witness the HUGE Denny Hamlin win in 2019 (Toyota won 1st, 2nd and 3rd place that year!) who led 30 laps and my son was there in 2018 when Austin Dillon who only led one lap. What a race!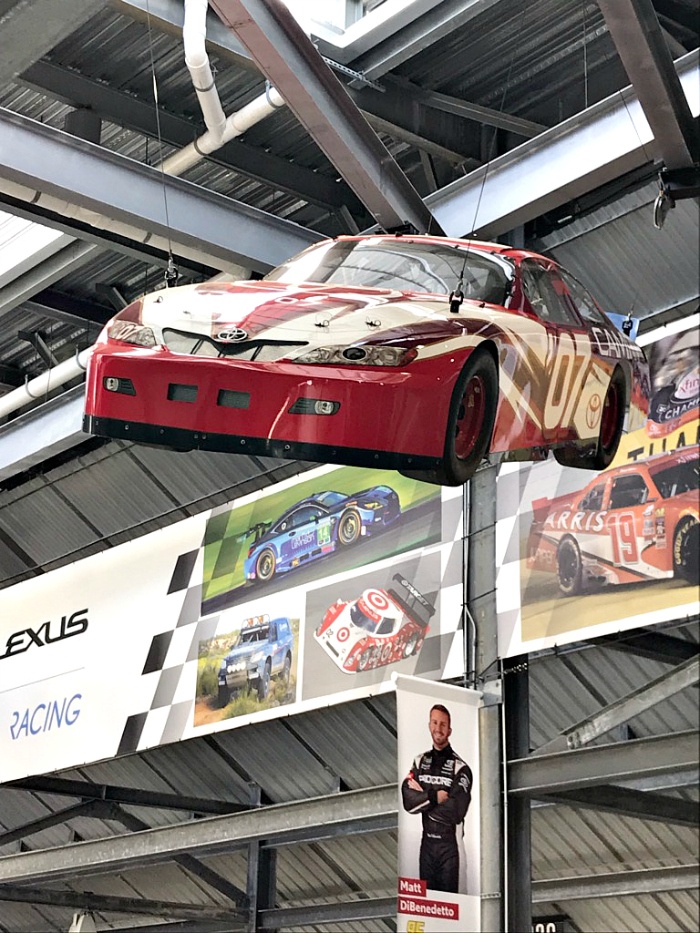 If you are planning to attend a race at the Daytona International Speedway here are a few things that you should know. You are allowed to bring in soft-sided coolers with your food and drinks. As with most venues, food and drinks at the speedway can be a little bit pricey. You are allowed to bring in alcoholic beverages for the race but you may not bring in glass bottles. There is a limit on cooler size so make sure that you check on the official Daytona International Speedway website before you go. There you will find a list of all of the items that you are and are not allowed to bring in.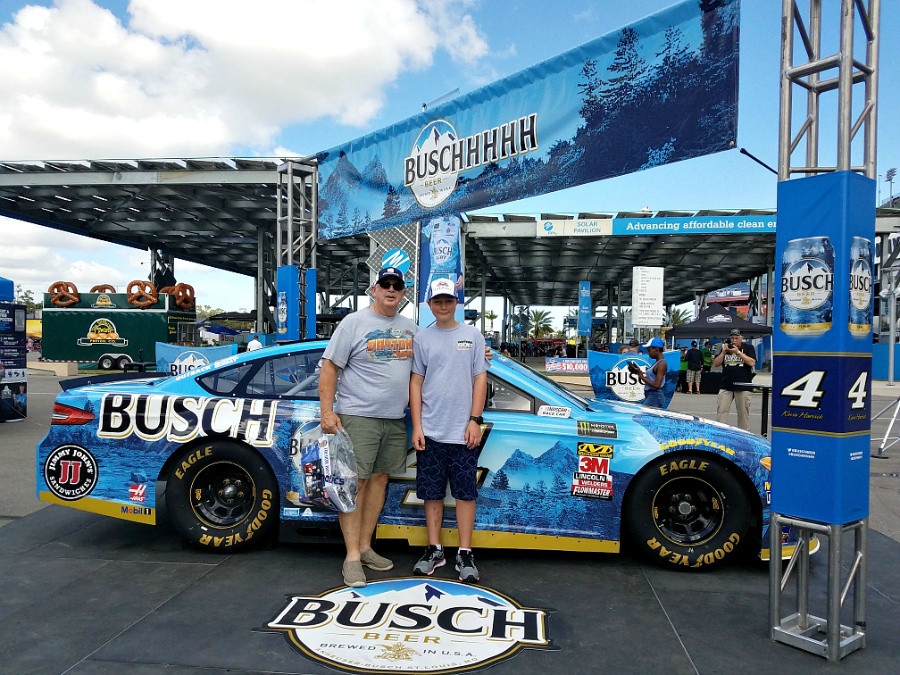 Find out about the Daytona International Speedway policies, facility rules and prohibited items before you go.
There are definitely somethings that you will want to bring with you to the race as it can be a long day and you want to be as comfortable as possible. The new stadium seats at the speedway are wide and pretty comfortable, but you still might want to bring along a seat cushion. You are probably going to want some ear protection of some kind because it does get LOUD when 40 plus cars are whizzing past you. You will also want to make sure that you bring along plenty of sunscreen, it may only be February but the Florida sun can do a number on your skin if you don't protect it.
Depending on what the weather forecast is you may want to bring along a rain poncho as umbrellas are not allowed. You should probably also bring along a sweatshirt or jacket. If the race runs long and is still going after the sun sets it can get a lot chillier than it is during the day. Binoculars seem to be a staple of all race fans race day gear, and you may also want to bring along a blanket, and some sunglasses. Backpacks are allowed so you will have a way to keep up with your belongings, but they will be checked when you enter so be prepared for that.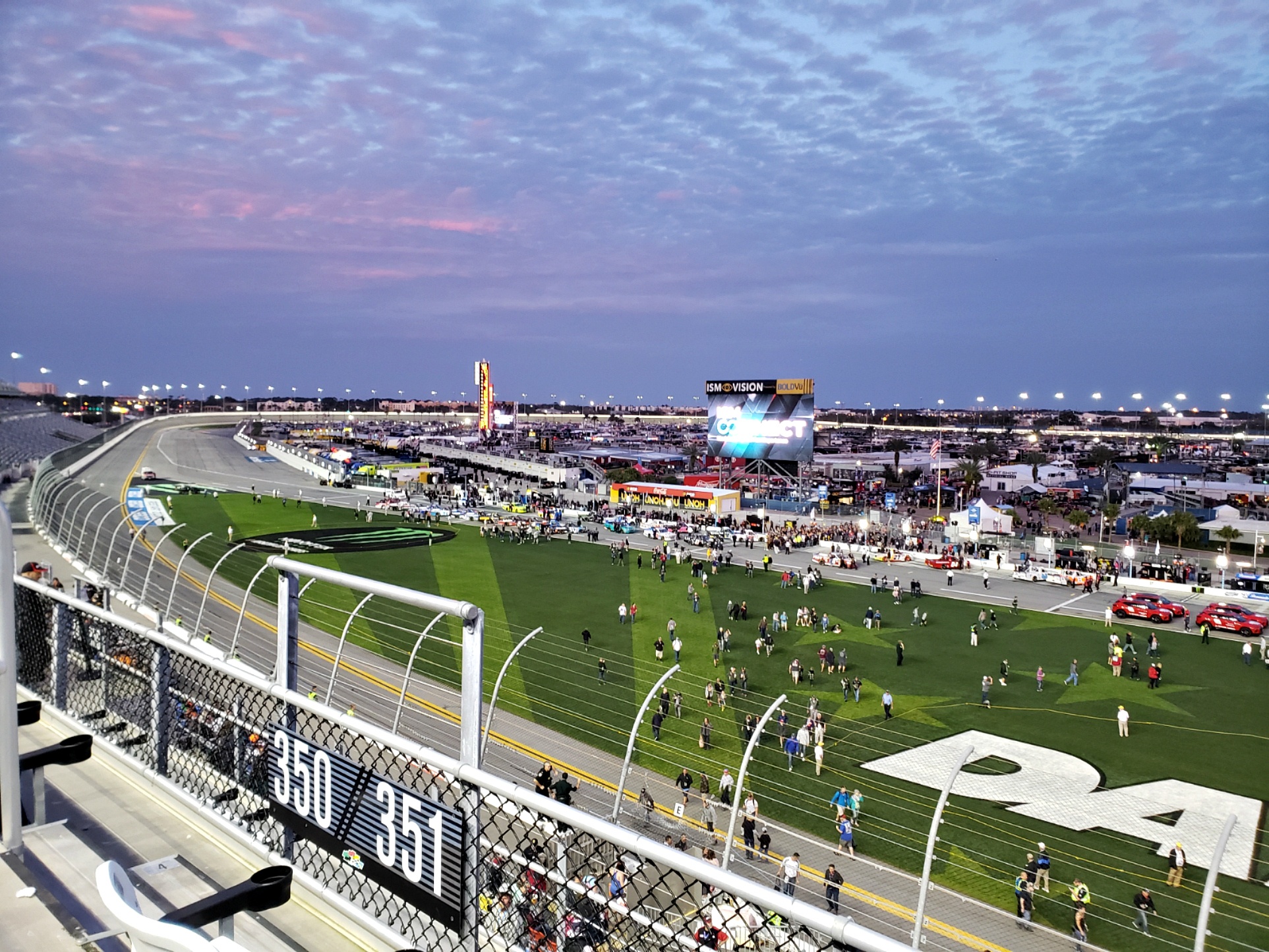 The Daytona Motor Speedway was renovated in 2016 and lost about 40,000 seats in the process. Those seats were replaced by more comfortable, wider seats with a cup holder, more restrooms, elevators, concession stands, and luxury suites. The renovation also included adding free WiFi to the entire property, and additional entrance/exit gates to make it easier and faster for visitors to gain access and participate in all of the race day activities.
While the Daytona 500 is definitely the main attraction, there is more than one race during this major racing event.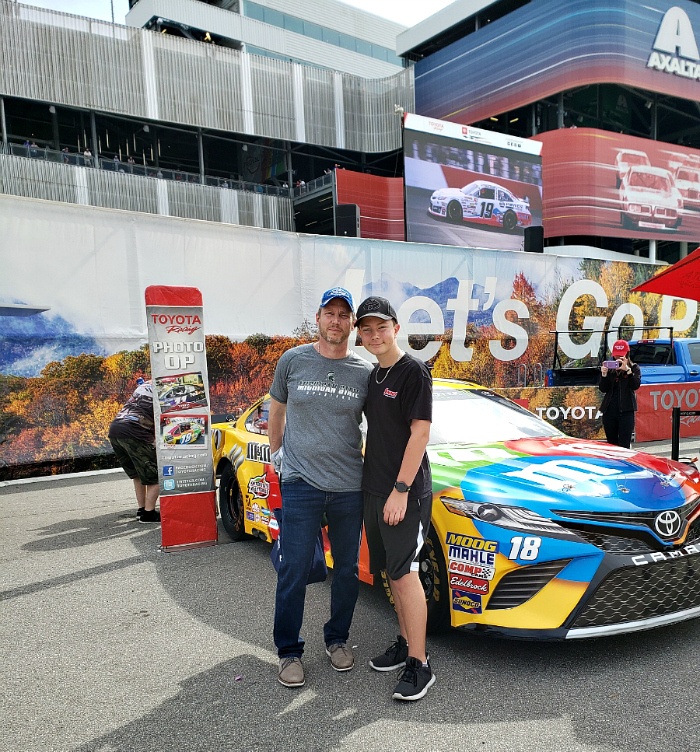 Typically races start the week before the actual Daytona 500. There will be qualifying races, the truck races (a personal favorite) and the Xfinity Series. These races are less than the 500 laps and are usually pretty action packed. If you happen to be in Daytona before the Daytona 500 race day, definitely try to get into to some of the other races.
Here is the race schedule for the 2022 Daytona Races.
The 2022 500 NASCAR race at Daytona is scheduled for February 20th, and tickets are selling fast so if you would like to go now is the time to get your tickets. The Daytona 500 has completely sold out each year since 2016. If you are planning to attend be sure to look around online as there are some great package deals on hotels and race tickets.
You absolutely do not have to be a fan of NASCAR or even racing or cars to have an incredible time at the Daytona 500. There are so many people and activities and the atmosphere is just full of fun. Add to that watching car's whizzing past you at 200 miles per hour for 500 miles and even the most casual observer is sure to have a BLAST!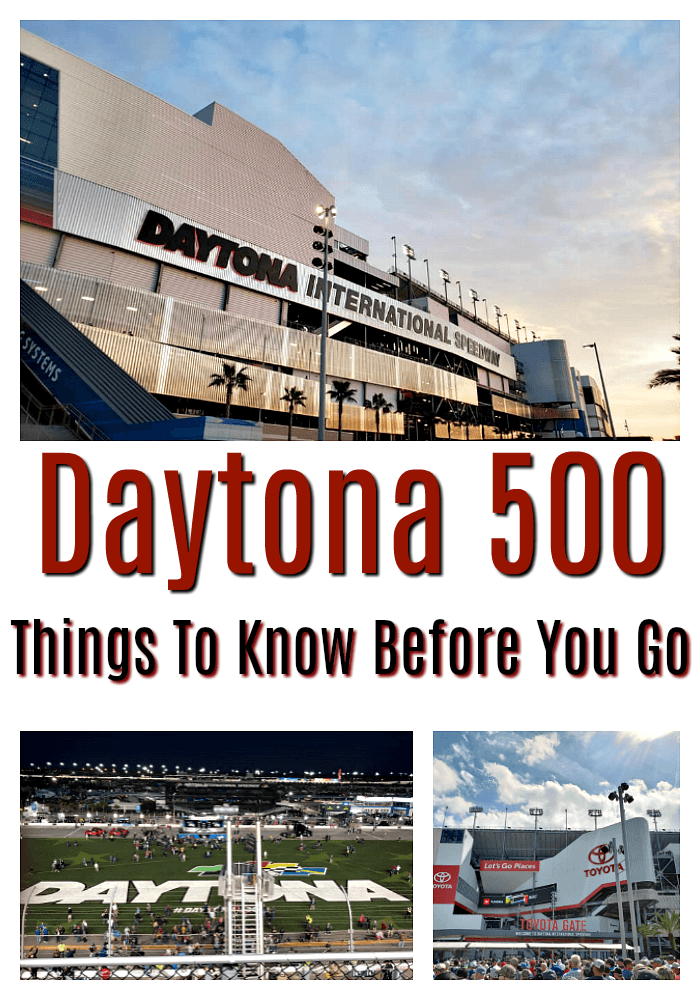 Have you have been to any of the races at the Daytona International Speedway? Which NASCAR races are your favorite?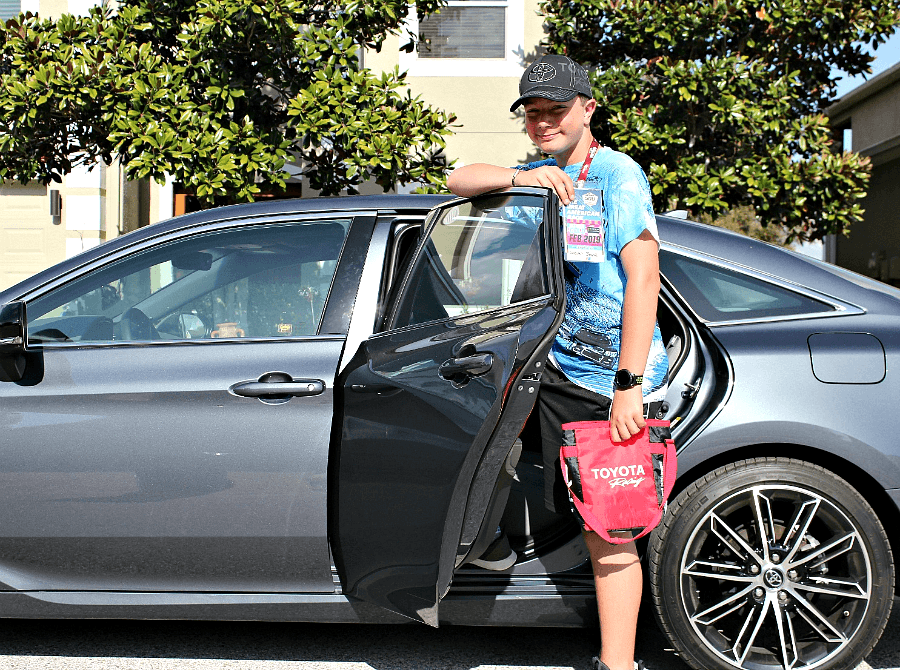 A huge THANK YOU to Southeast Toyota for making the Daytona 500 dream a reality for us in 2022!
Looking for another fun place to visit here in Florida?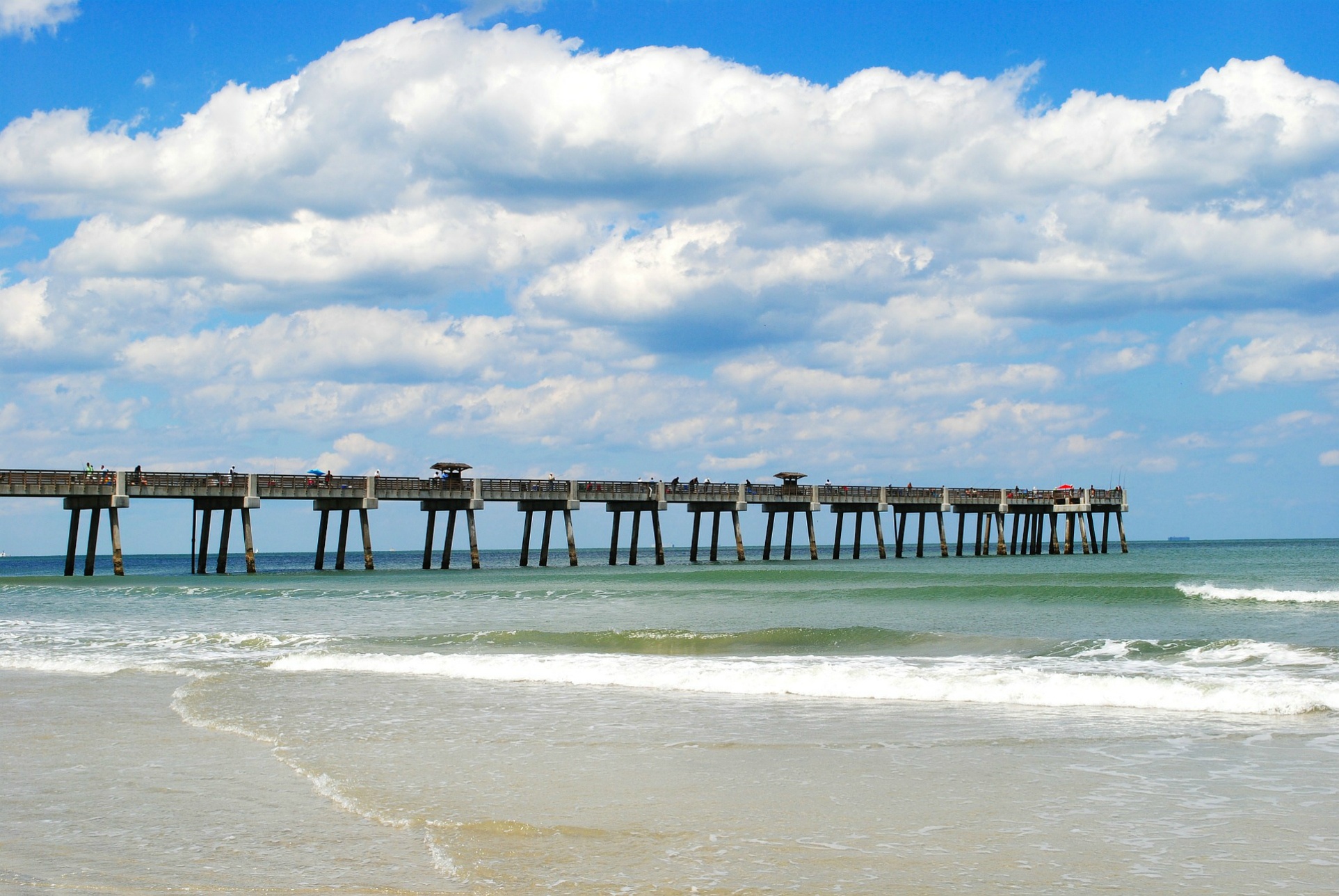 Best Free Things to Do in Jacksonville
Make sure to visit Food Wine Sunshine for more Florida Family Fun and stay up to date with me Facebook, Twitter, Pinterest, and Instagram.