(Last Updated On: November 5, 2021)
Whether you are planning a day trip, family vacation or a solo adventure there are lots of affordable events and things to do in Daytona Beach.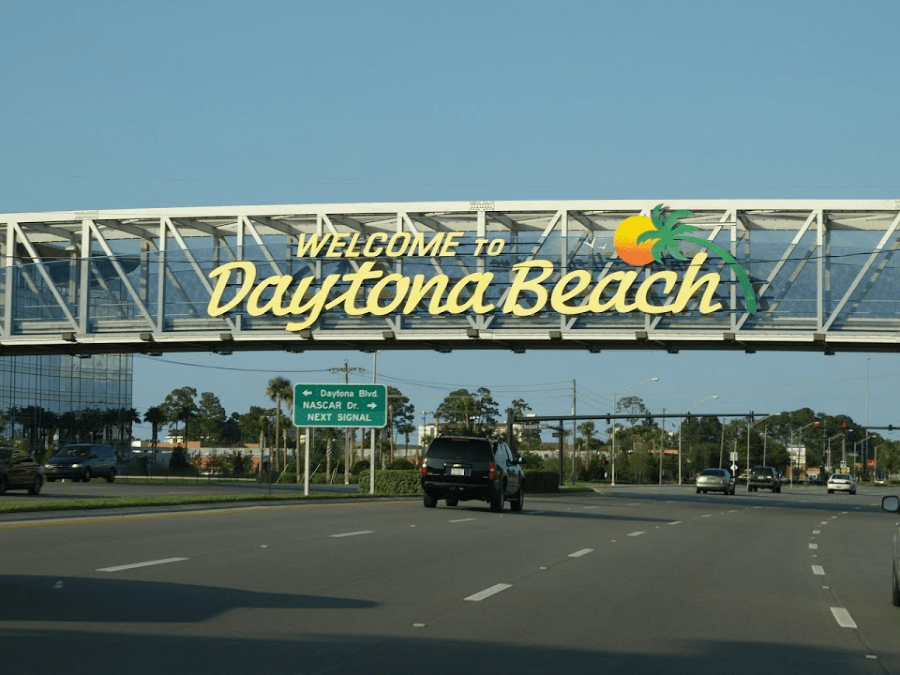 Top Things to Do in Daytona Beach for Under $10
Daytona Beach is a major city in Florida's Halifax area, which is sometimes referred to as the "Fun Coast." The NASCAR host city is home to over 600,000 people, beautiful beachfronts, and several college campuses. Since Daytona Beach is only about 50 miles north of Orlando, a family trip to Disney World could start (or end) in this underrated city. Daytona Beach is about 2.5 hours from Tampa, making it a great place for us to visit for a weekend or a long vacation. We do go once a year for the Daytona 500, and my parents have been for Daytona Bike Week, but there is so much more to do in Daytona.
Although most people associate Florida with expensive amusement parks and tourist attractions, a trip or a stayaction here in the Sunshine State doesn't have to cost an arm and a leg. In addition to all of the free things to do in Daytona Beach, there's plenty more to do if you have $10 to spare. Whether you want to spend hours outside enjoying the sand and sea or if you want to get away from the Florida heat, you can enjoy yourself here on a budget!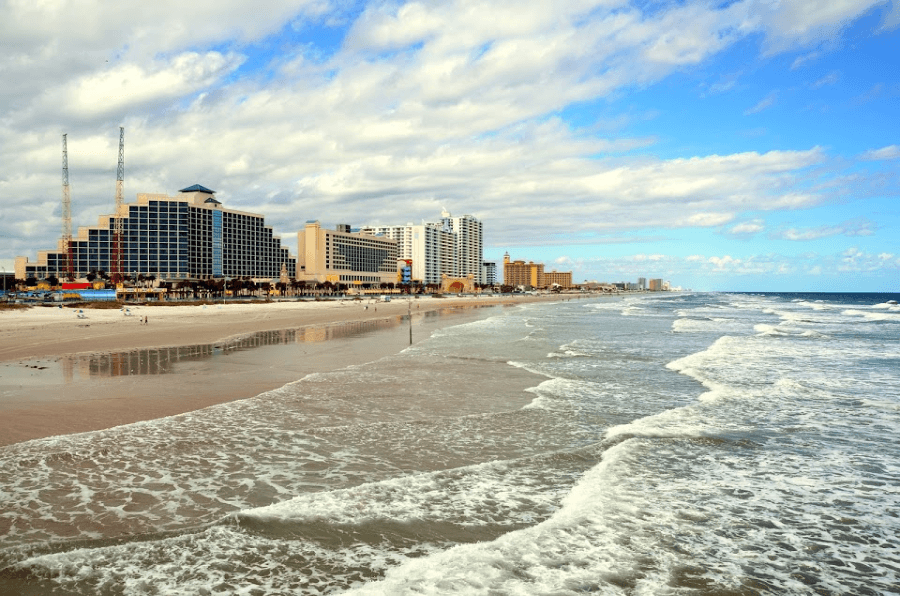 Things to Do in Daytona Beach

Go-Kart City offers more than just go-karts. This amusement center also has a mini-golf course, arcade, and batting cages! Each activity will cost less than $10 per person, with the batting cage tokens starting at just $1. Senior citizens and children under age 10 receive discounted rates – a mini-golf ticket costs $6 for adults and $5 for seniors and children. Your family could spend hours at Go-Kart City trying all of the different activities!
Sometimes, Go-Kart City will offer discounts on multiple activities. Ask about their $20 wristband for 5 activities.
Even if you've never heard of Halifax until now, you'll still find this museum interesting. The Halifax Historical Museum examines the history of the Daytona Beach area, with artifacts dating back to 5,000 B.C. The permanent exhibits cover both World Wars, the local Native American tribe, auto racing, and more. You can also catch a movie that will take you show you 13,000 years of Daytona Beach history!
Admission to the Halifax Historical Museum is $7 for adults and $1 for children under 12, but free for kids on Saturdays. On Thursdays, admission is donation based – simply pay what you'd like to.
Get to know the local aquatic wildlife at the Marine Science Center. Aquariums and displays feature different underwater habitats, both natural and manmade. Visitors can get up close and personal to a stingray, a creature that's feared by many due to its painful sting. The stingray at this science center doesn't have barbs, making it safe to interact with. Before you leave, make sure to stop by the Turtle Terrace to watch animal rehabilitation in action!
Tickets to the Marine Science Center are $5 for anyone 13 or over, $4 for seniors, and $2 for children ages 3-12. Children under 3 years old enter for free.
This grand beachside house was built by one of Daytona Beach's first settlers in 1884. Now, the mansion houses period-era furniture and artifacts to bring visitors back to the city's early years. Visitors can pay $5 per person for a guided tour of the property, but they can also explore for free. There are only two houses like Lilian Place in Volusia County!
Children aged 12 or under can join you on your guided tour of Lilian Place for free.
On Daytona Beach's boardwalk, you'll find Joyland Amusement Center. It's a family-owned arcade that operates on quarters. Games cost anywhere from 25 cents to $1, so $10 can stretch quite far here. They have popular games that the whole family can enjoy, like Lane Masters Bowling, WWE Superstars Redemption, and NASCAR racing games. Teach your kids how to play skeeball, but don't let them beat you!
The same family that operates Joyland Amusement Center also owns other businesses on the boardwalk, like the Mardi Gras Fun Center.
Downtown Daytona Beach Farmer's Market
Grab some farm-fresh food from the local farmer's market! On Saturday mornings, head downtown for some tasty organic produce, seafood, and baked goods. After you've picked up some food, support other local businesses that are nearby. Homemade, local food beats chain restaurants any day!
Daytona Beach has other farmer's markets throughout the week. If you won't be in town over the weekend, you have other options!
For just $5, watch an improv comedy show at an international theatre. Cinematique hosts the Random Acts of Insanity Comedy Improv Troupe every Tuesday night, as well as on some Saturdays. The Tuesday night shows are recommended for audience members over age 13, and the Saturday performances are exclusively 18+.
Cinematique also has other inexpensive entertainment, such as foreign films and concerts.
Think pubs are just for adults? Think again! The Oyster Pub in Daytona Beach has an arcade room to keep your kids entertained while you drink. Munch on some sandwiches and appetizers for under $10, like their BLT or potato skins. Kid's meals and desserts are all under $7, too!
The Oyster Pub is open until 1:00am on weeknights and 2:30am on Fridays and Saturdays.
Blue Coast Shop in Daytona Beach will let you rent a boogie board for $10/day. Bring your boogie board to any of the area's local beaches, like the 23-mile-long Daytona Beach. You can also rent a bike by the hour, starting at $7/hour for a beach cruiser or a kid's bike. All of Blue Coast's rentals can be brought to the beach!
Tomoka State Park
Take a hike at Tomoka State Park, a land that was once inhabited by local Native Americans. On the half-mile-long interpretive trail, you'll pass through an ancient village site. Visitors can also search for wild animals, like the white-tailed deer and gopher tortoise. After the $5 parking fee, much of the park is free to access.
Be careful of bobcats and rattlesnakes that call this park their home. You'll also want to wear long pants and bug spray during the warmer months.
Go To The Beach
Daytona Beach is home to a lot of beautiful beaches! So, of course, visiting the beach is a great way to spend the day. And it's free. Don't forget to pack some snacks and the sunscreen.

Spending time in Daytona Beach gives you the opportunity to explore nature, history, and pop culture on any budget. With just $10, there's a range of fun things to do in this coastal Florida city. Take advantage of these great deals on your trip!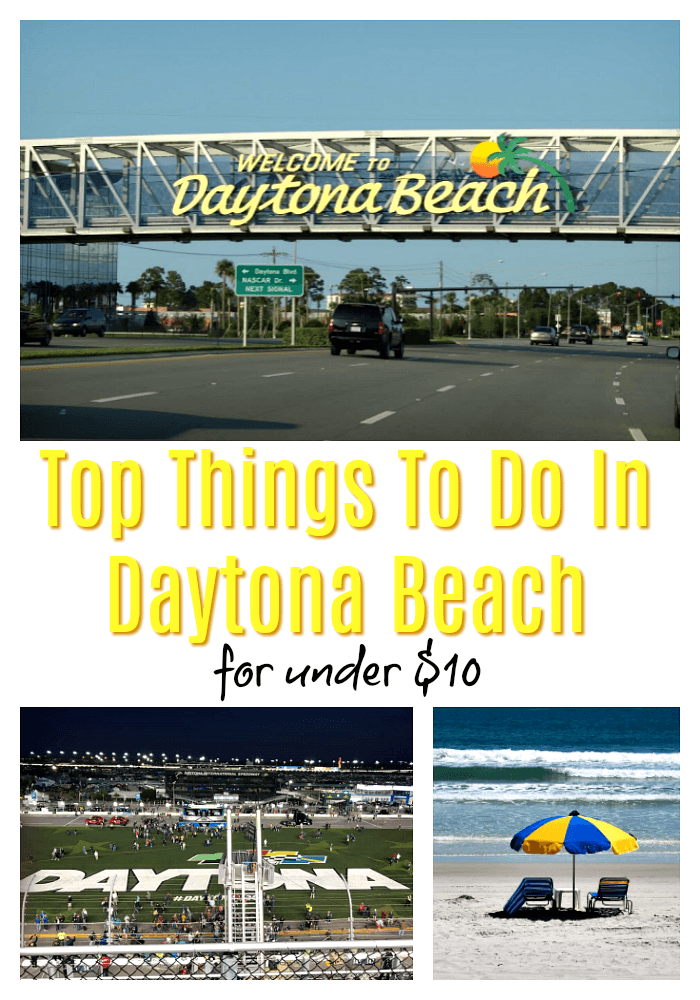 Have you been to Daytona Beach? What are your favorite things to do in Daytona Beach?
Looking for more fun places to visit in Florida?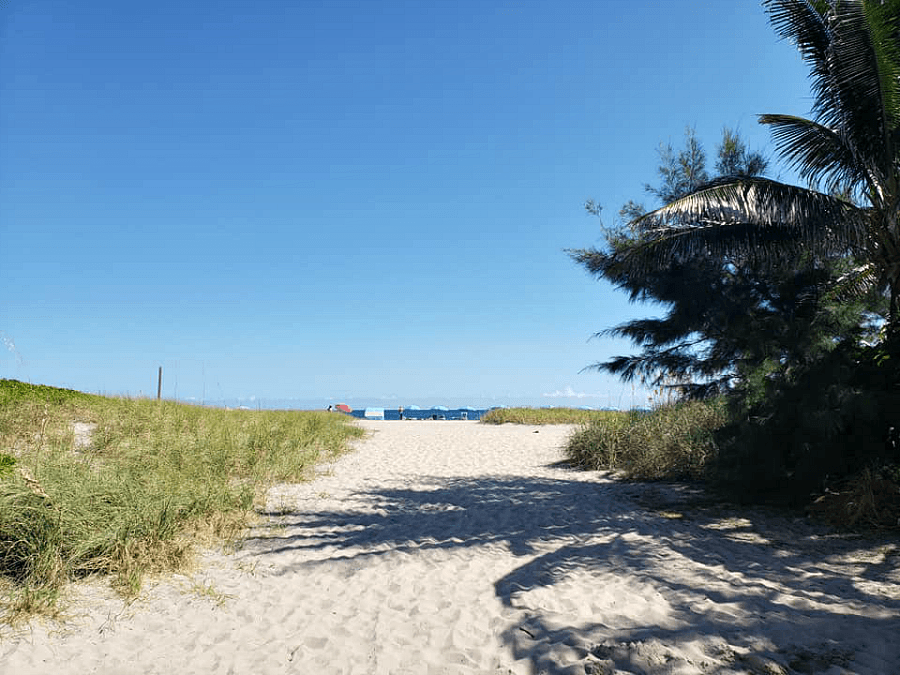 Top Things To Do In Fort Lauderdale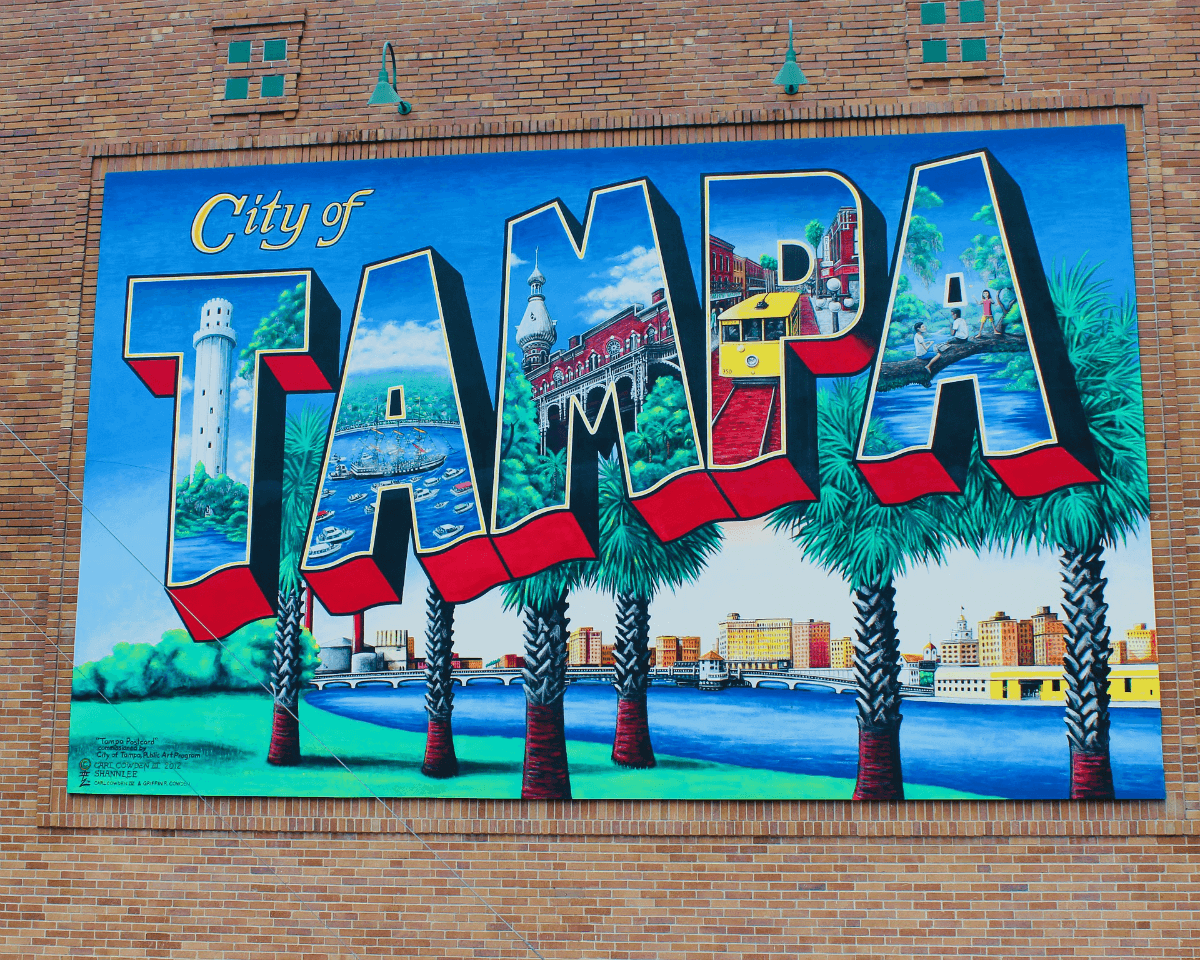 Top Free Things To Do In Tampa
Make sure to visit Food Wine Sunshine for more Florida Family Fun and stay up to date with me Facebook, Twitter, Pinterest, and Instagram.