(Last Updated On: June 1, 2020)
Disney Resort Hopping is a great way to experience the different Walt Disney World Resorts in Orlando Florida without being a guest or going to the parks! See the Best Ways To Disney Resort Hop.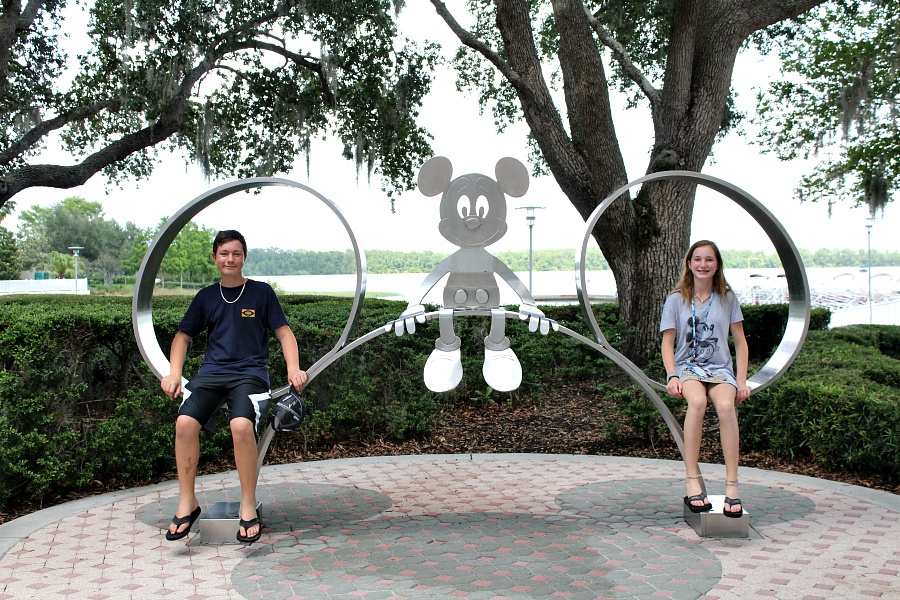 Disney Resort Hopping
There is so much fun to be had at Disney World here in Orlando Florida, and while it might seem that all of that fun comes with a high price tag that simply isn't true. There are many ways that you can have a day filled with Disney family fun without breaking the bank! You don't even need park passes to have fun at Disney. What?! Well, of course you can spend a day at Disney Springs, there is so much to see and do! Disney Springs has more than 50 stores and boutiques, many restaurants and food vendors, and a lot of fun activities to enjoy. Check out what Coca Cola tastes like around the world on the 2nd floor of the Coca Cola store, build with Lego's at the Lego store and check out all of the cool Lego sculptures. Head over to the toy store Once Upon a Toy and spend some time building a Mr. Potato head. If your little ones need a ride for it to be a Disney day let them ride the miniature train or the carousel for a small fee. You can ride a ferry boat for free, or for a small fee, you can take a tour of the area in an amphicar. If Disney Springs is not up your alley you can always go resort hopping, this is the perfect way to experience Disney's beautifully themed hotels.
Did you know that you can visit Disney hotels and experience all the Disney magic they have to offer without actually being a resort guest? Just walking into each hotel is like walking into a new world! No one better about creating magical places than Disney. Swimming is reserved for the resort guests though, so no need to bring along your swimsuits.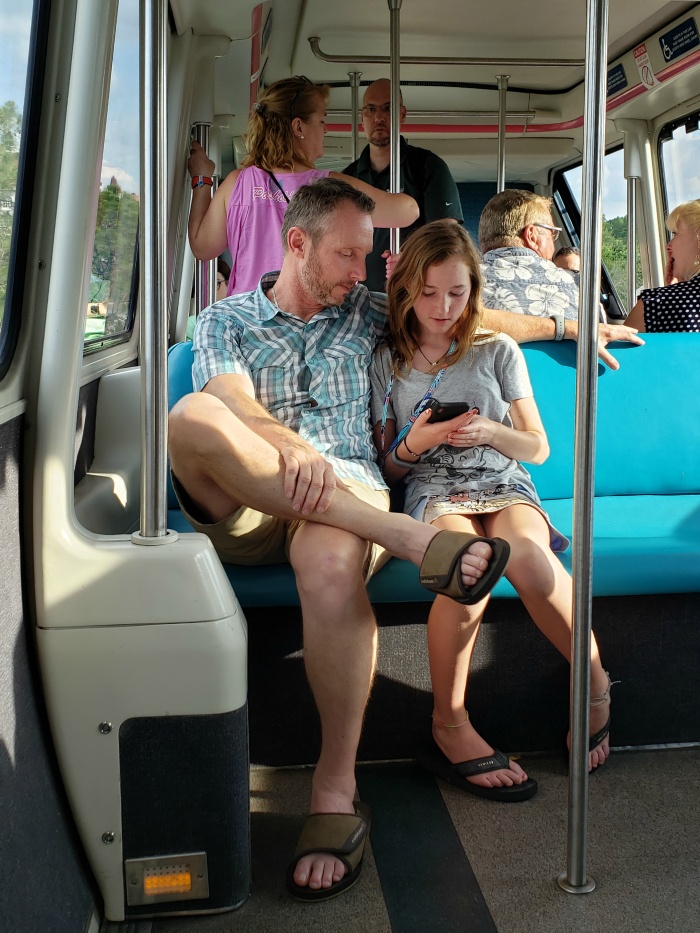 We love to "Hotel Hop" when we are over in Disney World, the kids love to ride the different forms of free Disney transportation and check all different shops and decorations at each hotel. There are several different ways you can "hotel hop", but I figured I would share two scenarios for you below. Check em out and then plan your day of Disney Hotel Hopping fun!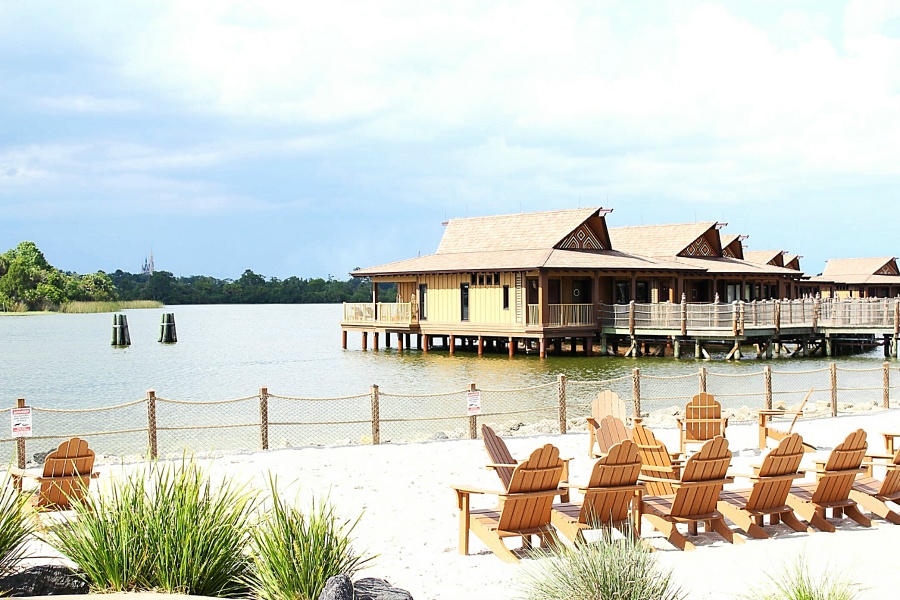 Disney Resort Hopping Scenario One:
Park at the Polynesian Village Resort, this is a Magic Kingdom resort so just follow the signs to the parking area.
The parking guards will ask why you are here and ask to see identification so be prepared to show them. Just tell them you are coming for the day to eat, visit, and shop. If you are staying at one of the Disney hotels just show them your pass. There is also valet parking available here.
The Polynesian Village Resort recently went through a renovation, both inside and out! So, if you haven't been there in awhile, be sure to add it to your agenda. The Polynesian Village Resort has several clothing and souvenir shops and they also have a variety of restaurants including a food court setting. If you enjoy sushi, there is a reasonable priced sushi restaurant upstairs, and the kid's meals are relatively inexpensive. There usually isn't a long wait which is not always the case with some of the other restaurants nearby.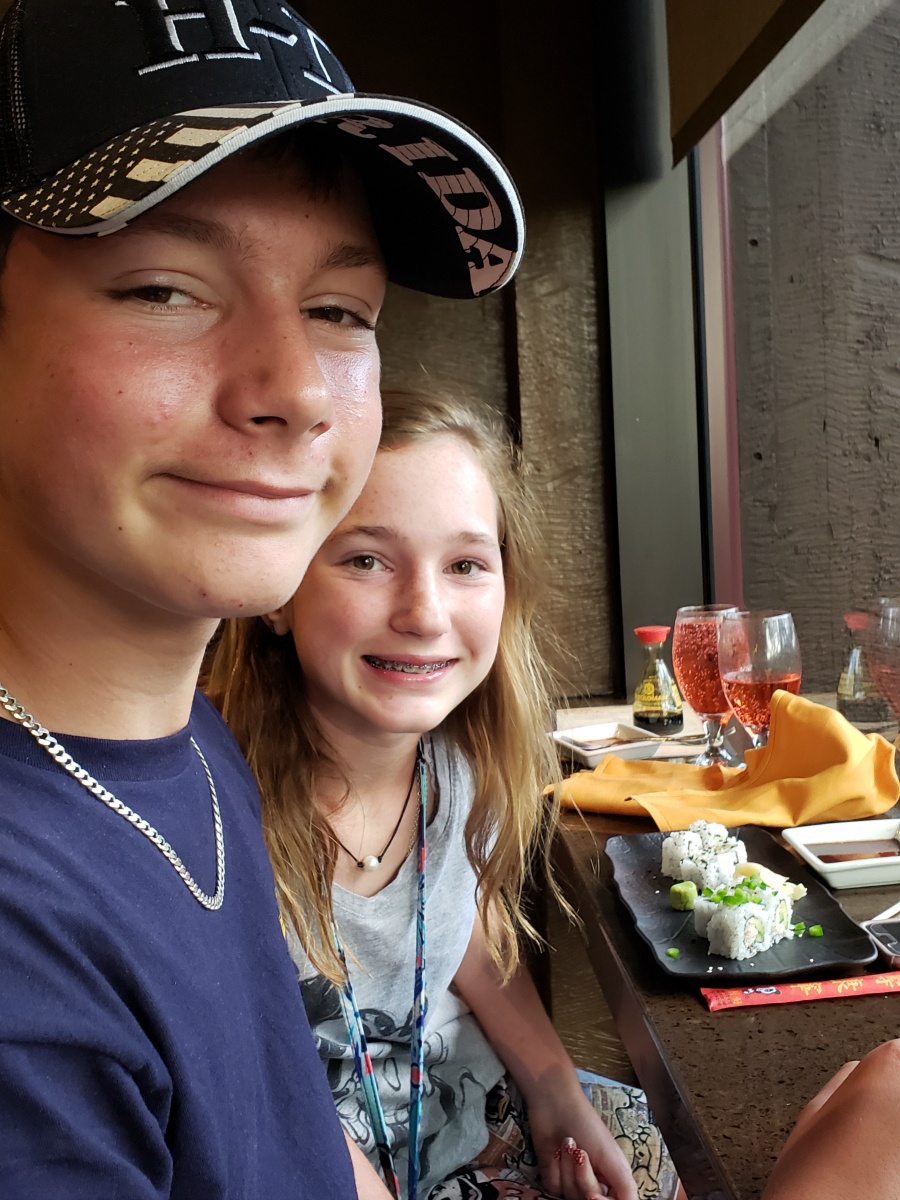 Every night except for Sunday and Monday there is a brief performance at 6 pm with a flame thrower at the front of the hotel. Kids are sure to love it and it's free.
When you are ready to leave the Polynesian and go explore hop onto the monorail, it's on the second floor right next to the sushi place. The monorail from this hotel goes to the Grand Floridian, the Contemporary, the Magic Kingdom and the Ticket and Transportation Center and then back to the Polynesian in one big circle.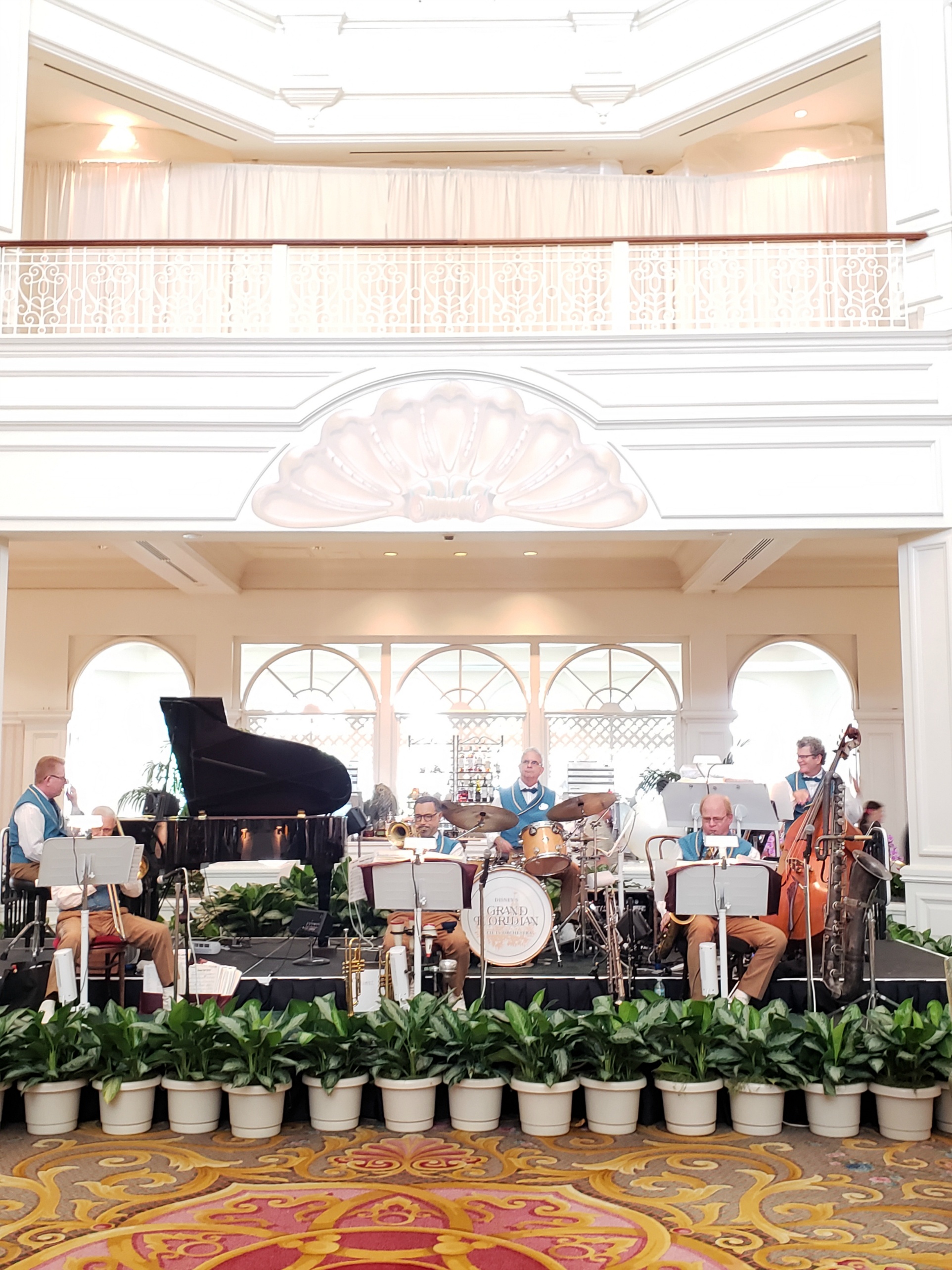 Hop off the monorail at The Grand Floridian. Which is a beautiful hotel with a gorgeous 5 story lobby. There are many shops to window shop in, a vintage car and carriage to explore and an arcade if you are so inclined. Inside the lobby there is an orchestra, and concert pianist that alternate playing in the lobby after 3 pm. Sit and listen or join others in taking a spin around the room. The last time we were here, we grabbed a yummy pastry and a coffee from Grand Floridian Cafe and then sat and enjoyed the concert pianist.
When you are ready to cruise, jump back on the monorail and head to The Contemporary Resort. The Contemporary has an great balcony to watch the nightly Magic Kingdom fireworks show from. The monorail actually goes directly through this hotel which is really fun for the kids to see…I mean you are driving right into a hotel!
Remember each resort is unique with its own themes, pools, activities, food courts, and restaurants.
After you have checked out everything that The Contemporary has to offer, you can jump back on the monorail to the Polynesian, where you parked your car, or extend your Disney Day by getting on one of the boats that leave from the Contemporary and go to the Fort Wilderness Campground or the Wilderness Lodge.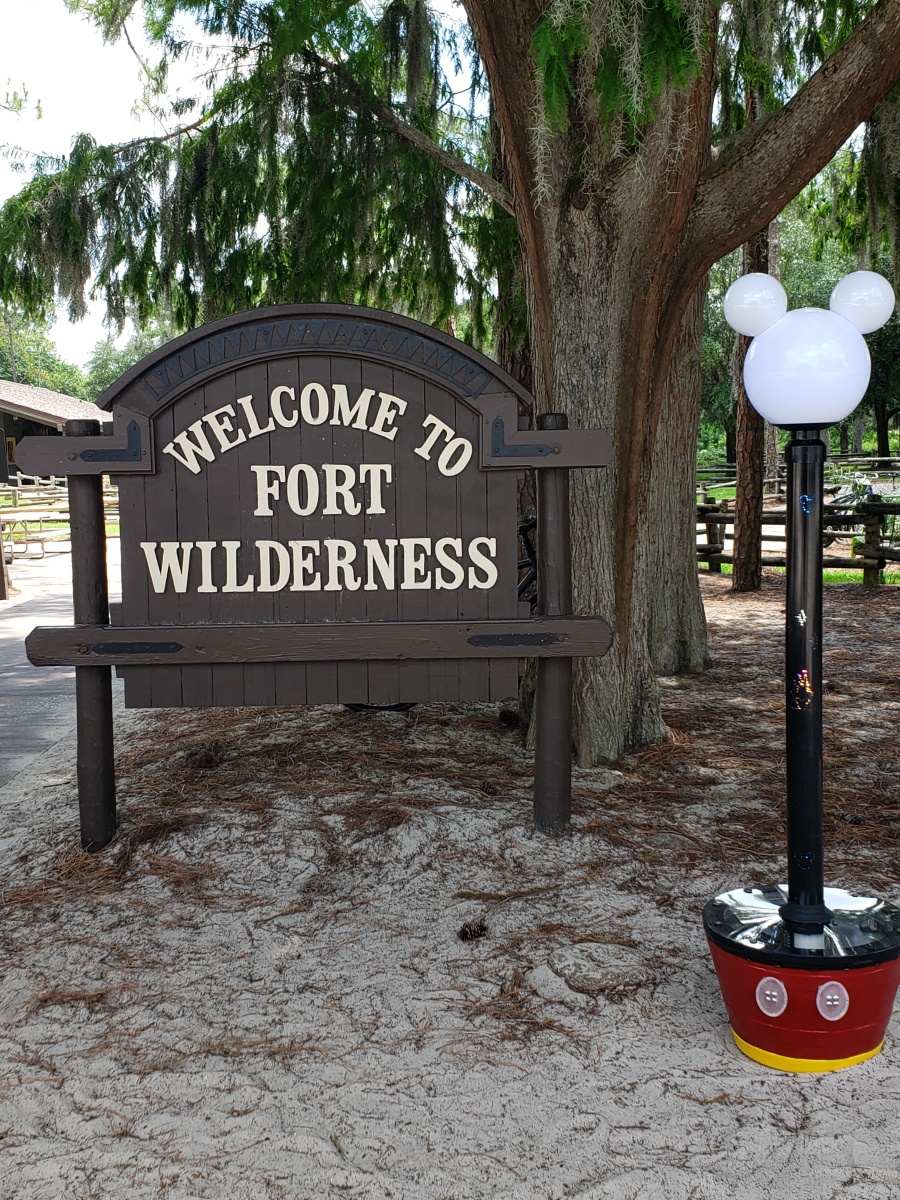 Disney Resort Hopping Scenario Two:
You can park at the Wilderness Lodge, remember there will be guards and they will ask for your id and the reason for your visit. If you are looking for a meal while you are at the Wilderness Lodge, we always have fun and get great food at the Whispering Canyon restaurant, if you go, be sure that you ask for ketchup 😉
There is also fun arcade in this hotel right by the store, my kiddos love to play in there and my husband and I enjoy a glass of wine at Territory Lounge. The Geyser Point Bar and Grill is relatively new and it provides a gorgeous view of the lake, it is an outside restaurant, so it is a little toasty in the summer months, but the view may be worth it! Speaking of geysers, the Wilderness Lodge has it's own geyser, so be sure to check that out too! Where else can you see a geyser going off regularly?!
From the Wilderness Lodge you can hop onto a boat and go for a relaxing ride.
You can take the boat to the Fort Wilderness Campground or the Contemporary Resort. Since we already chatted about the fun stuff at the Contemporary Resort, I'll tell you a bit about the Fort Wilderness Campground. We actually stay at the Fort Wilderness Campground with our RV several times a year, if you happen to visit around ANY holiday, you will see that many of the campers decorate and decorate in true Disney style! We honestly try to go over the Christmas holidays just to see all the campers decorations, it's really rather incredible! Fort Wilderness Campground has Tri-Circle-D Ranch, which is filled with beautiful horses and little ones can even get a horseback ride! There is also the Hoop-Dee-Doo Musical Revue and fun places to grab a bit to eat and a drink, all not far from the boat launch. There is also a beach that is perfect for watching the Magic Kingdom fireworks.
When you leave the campground, you can jump back on the boat and head to the Contemporary. Once you are at the Contemporary you can jump on the monorail and visit The Grand Floridan and the Polynesian Village Resort.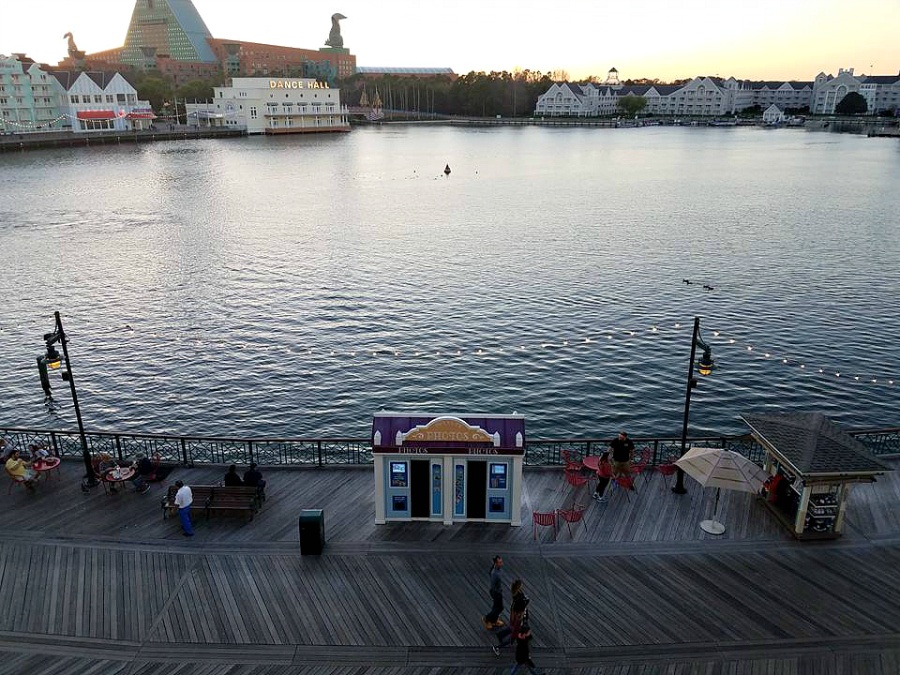 If you want to experience more magical Disney Hotels:
Animal Kingdom Lodge is accessible by car or bus. You can see animals in the back of the resort like giraffes, zebras, and flamingos. Depending on what time you are there they offer face painting and cookie and cake decorating. These activities are free and you don't have to be a guest of the hotel to participate.
Disney's Boardwalk is just that, a Boardwalk. Disney's Boardwalk is filled with shops and eateries, as well as the ESPN zone if you have any sports fans in your group. There are street performers and magicians as well as classic arcade games. The Boardwalk is on a circle that also leads to the Yacht Club where you can walk through as well.
Before you head out for a road trip to Orlando for a day full of resort hopping make sure that you pack up your snacks. Fill a cooler or backpack with all of you and your kid's favorite snacks and drinks. Some good examples of traveling snacks are small bags of chips, crackers, cookies, cheese sticks, yogurt in the tubes (these can be frozen to help keep your other snacks and drinks cold too), pretzels, and juice boxes. You don't have to make a special trip to the store just raid your pantry before you leave the house. All of the parks allow you to take in a cooler or snacks in your bag as long as you can carry it or put it in a stroller. There are no alcoholic beverages allowed in the parks and no coolers with wheels are allowed.
While there are tons of restaurants, shops, and vendors to purchase food from at all Disney resorts and parks, they can be pretty expensive, especially when you are talking about feeding a family. Pack your own treats and have a full day of fun on a frugal budget.
Disney has a LOT of hotels, 33 to be exact! That's a lot of Disney Resort Hopping you can do! You can see the full list of Disney Hotels here. If you are looking to stay at a resort Disney has different "levels" of resorts as they strive to be a destination for families of all income levels. You may also want to consider staying off-site for less expensive accommodations, or if you have hotel points you can use.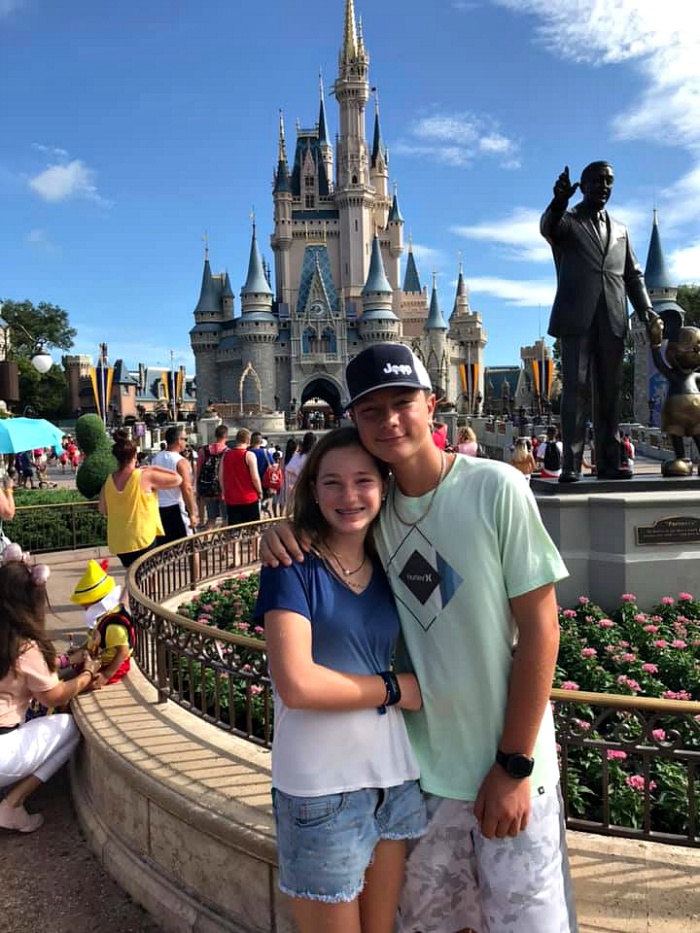 Want to head to the Disney Theme Parks?
If you are a Florida resident you can choose from a variety of yearly passes at different price points depending on what your family's needs are. Check out the current Florida resident pass rates here. There are Epcot after 4 pm passes, yearly water park passes, and other options that allow you to visit one park per day most days throughout the year. If you live close to Disney the yearly passes are sure to be your best bet and a lot of fun for your family. These will allow you to visit the park as often as you like and you and your family can enjoy the different seasons, decorations, and festivities all year long!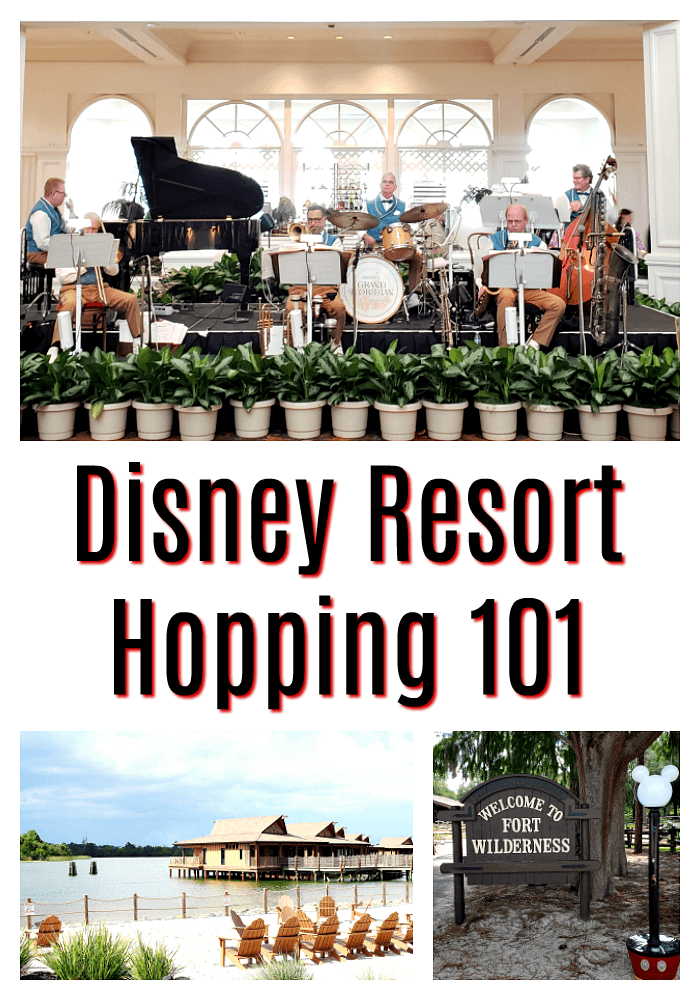 What are your favorite ways to Disney Resort Hop? What are your tips and tricks to resort hopping at Walt Disney World?
Looking for more Florida Travel?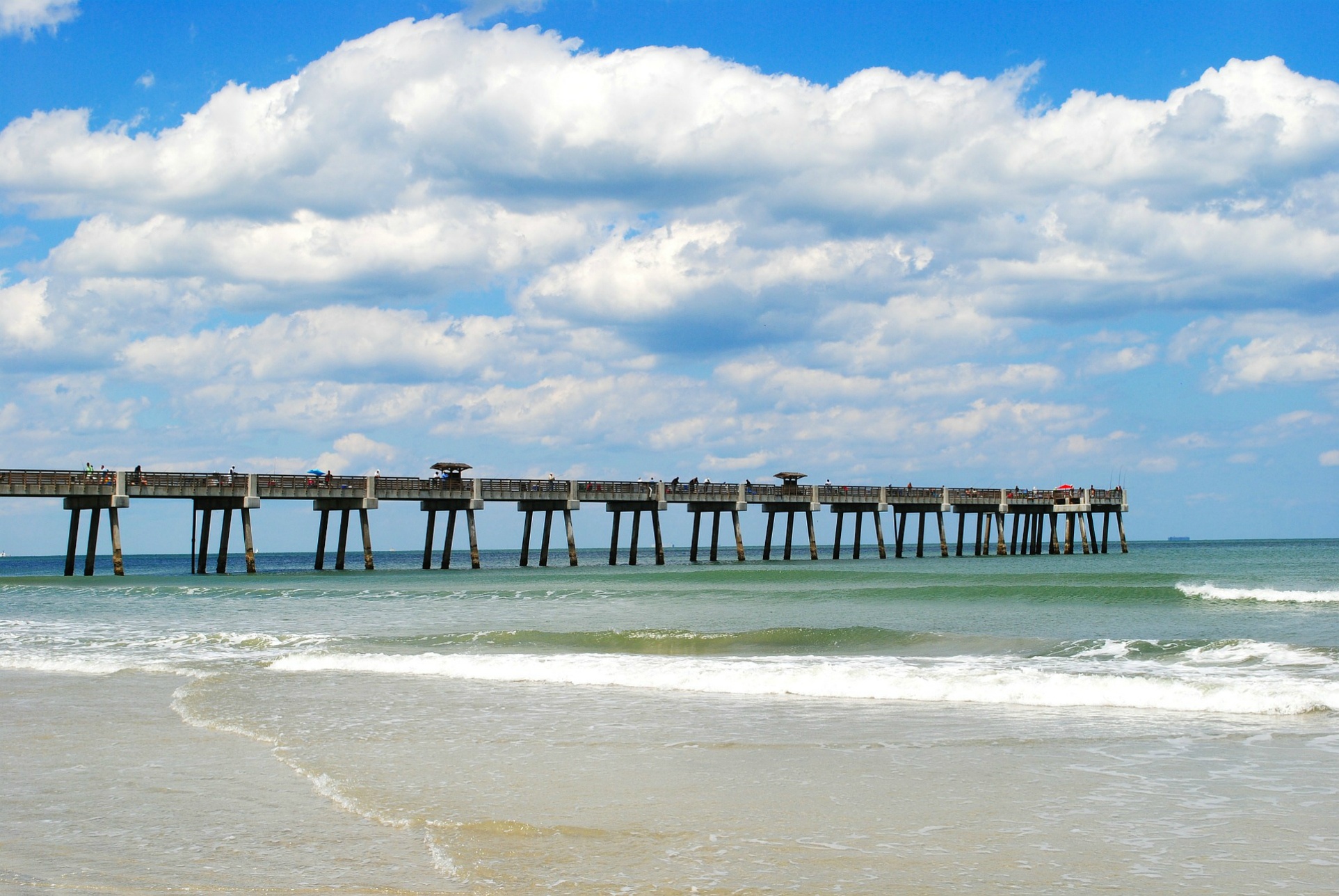 Top 10 Free Things to Do in Jacksonville
Be sure to follow me on Facebook, Twitter, Pinterest, and Instagram for more things to do in Florida, healthy recipes, and more.