If you are a wine lover, then you are familiar with the beauty of Napa Valley and Napa Valley wines. Here are the best Napa Valley Wineries to Visit.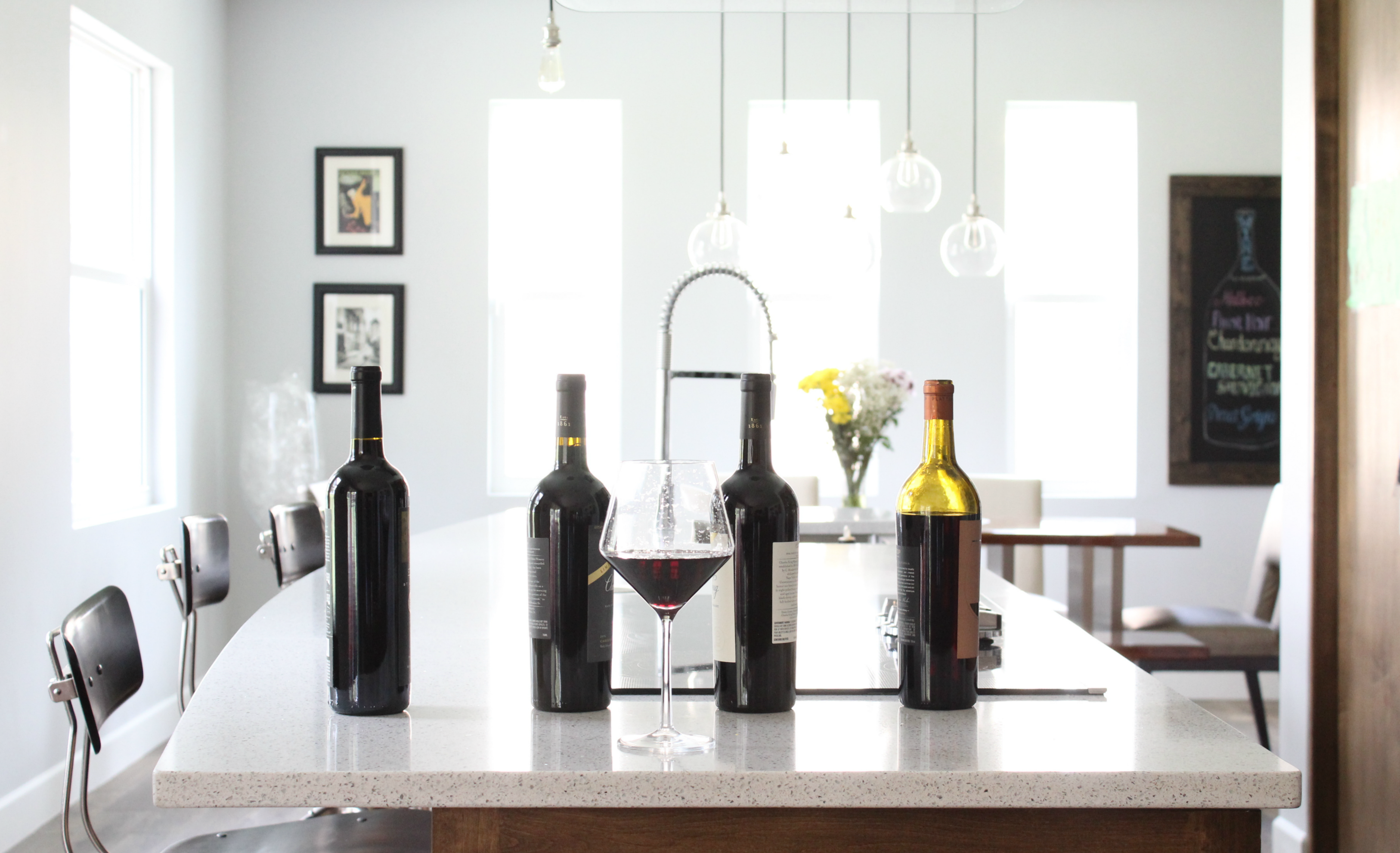 5 Best Napa Valley Wineries to Visit
Napa Valley is filled beautiful countryside scenery and award-winning wines, Napa Valley is a perfect spot for a weekend getaway or vacation. Napa Valley is known for for producing magnificent Cabernet Sauvignon, and almost every single one of the 400+ wineries (95% of which are family owned) in Napa offer at least one for you to try.
My husband and I went to Napa a few years ago and planning our trip was actually pretty overwhelming. Trying to narrow down which ones were the best Napa Valley wineries to visit was almost an impossible task. You want to make sure you have enough time at each one as well, because visiting a winery in Napa (or anywhere!) is about the experience, not just tasting a bunch of wines. Wine is made to be swirled, sipped, and savored. In other words, don't plan to see 10 wineries in a day in hopes to just drink a lot. Forget the visits, and just buy a bottle if that's what you want to do! Instead, plan your day based on what you want to see and enjoy, because drinking wine and enjoying the moment is what a trip to Napa is all about.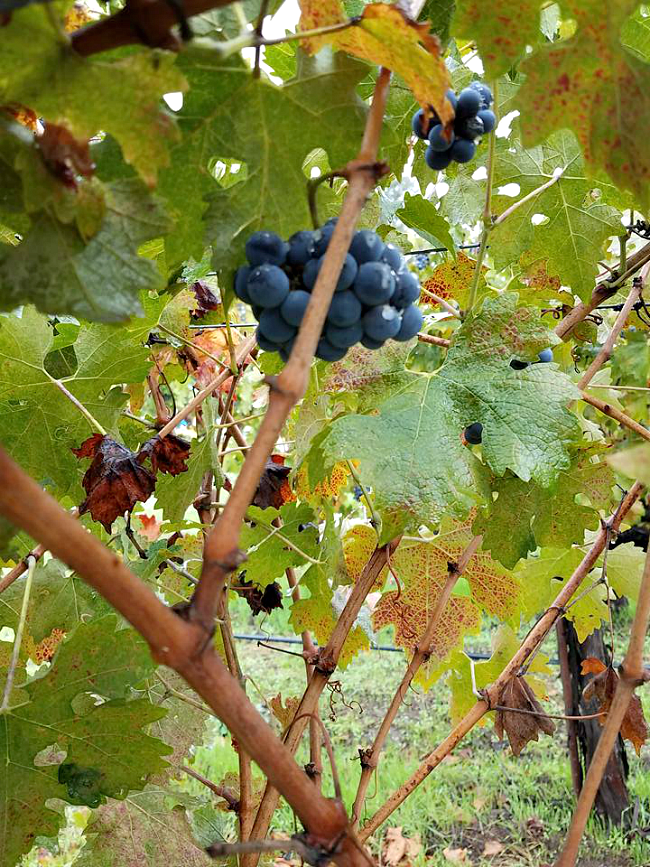 When we visited Napa, we started our wine tasting tour in St. Helena, which was absolutely perfect as St. Helena is a quaint little town that is overflowing with wine-making history.
To help you in making your choices, below you will find my 5 best Napa Valley wineries to visit. I must note however, that this list might change from time to time. Why? Because I have not visited all 400 wineries in Napa yet, but it is my goal to make it to a few more 😉 Cheers!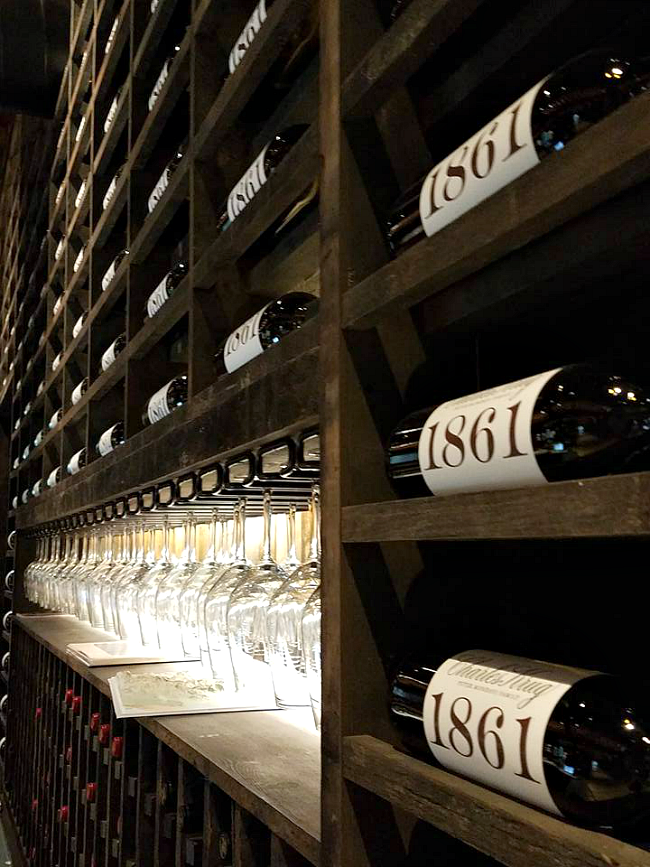 I probably had one of the most incredible experiences of my blogging career (or wine tasting life) at Charles Krug Winery. Before I get into that, let me tell you a bit about the winery. Charles Krug is the oldest winery in Napa Valley, and it is also the home of the first tasting room. The tasting room first opened in 1882 and has evolved into a stunning hospitality center and tasting room that pours exceptional wines.
Now that you know a piece of the Charles Krug history, let me tell you about our visit. My husband and I made an appointment for a wine tasting that was later in the day because we wanted to go to dinner right after. Shortly after we arrived, Marc Mondavi (YES, THE MARC MONDAVI) sat down at our table and joined us on our tasting tour of Charles Krug wines. We talked about wine-making, parenting, hunting and traveling until the employees started to shut off the lights in the winery (we missed our dinner reservation by hours).
He was so easy to talk to, and getting his perspective and thoughts on the wines was an experience I will never forget. He told us a family story about the wine Generations, and I will tell you that I always have a bottle of Charles Krug Generations in my house, and not just because the wine is amazing, but because of that story. 95% of Napa wineries are family-owned and I feel it's the family that makes the wine. I'm not just talking about the actual wine-making process, but the love behind the scenes is what makes a wine so incredible, and you can tell that the Mondavi family loves their family and their wines.
Since that visit to Charles Krug Winery, I have had the opportunity to dine with Janice and Angelina Mondavi, and I can tell you that they are wonderful people as well. So pour a glass of Charles Krug with me and say CHEERS to the oldest winery in Napa! This is a spot you will not want to miss on your Napa Valley wine tour, I promise you. I'm pretty sure that this winery will always be on my list of the 5 best Napa Valley wineries to visit! It would be hard to top this visit.
As for what to taste, well we are Wine Club Members, so I have tasted almost all of the wines by now except the Zin Dessert Wine I believe. I highly recommend all the Limited Release Cabs, because you can't get them anywhere else and they are incredible. I also enjoy the Charles Krug Sauvignon Blanc. There is not much better than a cool, crispy glass of Sauvignon Blanc on a hot summer day.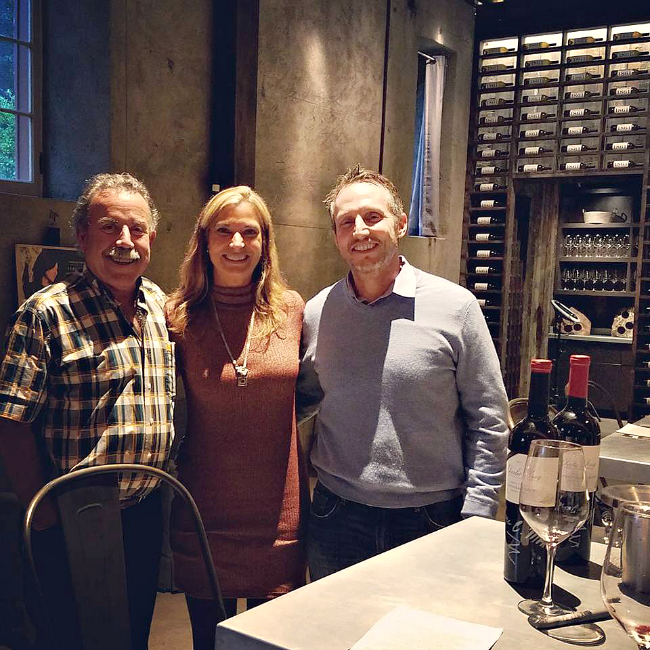 Freemark Abbey is another piece of wine-making history. Freemark Abbey has over 130 years of wine-making experience, and is also the home of the first female Napa winery owner on record. Cheers to the women in wine-making! Here after we toured the winery and learned a bit of the history, we did a Cabernet Sauvignon tasting that ended with the 2004. We bought a bottle of the 2004, it was AH-MAZING. We have been holding onto it for a special occasion, but I have learned that sometimes the special occasion is just the fact that it's Tuesday and our family is all sitting at the table together. So, we have to open that bottle, and soon.
Duckhorn Vineyards, Freemark Abbey and Chrales Krug are actually all really close to each other, so if you are looking to do a few wineries in a day, these three are great options. Duckhorn was a name that we were familiar with before going to Napa, it's a wine that we have seen in stores and on the menus of our favorite restaurants. So, we knew we wanted to visit the winery. Duckhorn Vineyards was co-founded by Dan and Margaret Duckhorn in 1976, which was one of the first 40 Napa Valley wineries. They are known for their Cabernet Sauvignon and Merlot, and the Sauvignon Blanc is also a must-try. The winery sits on 10-acres and offers stunning views of the vineyards and garden.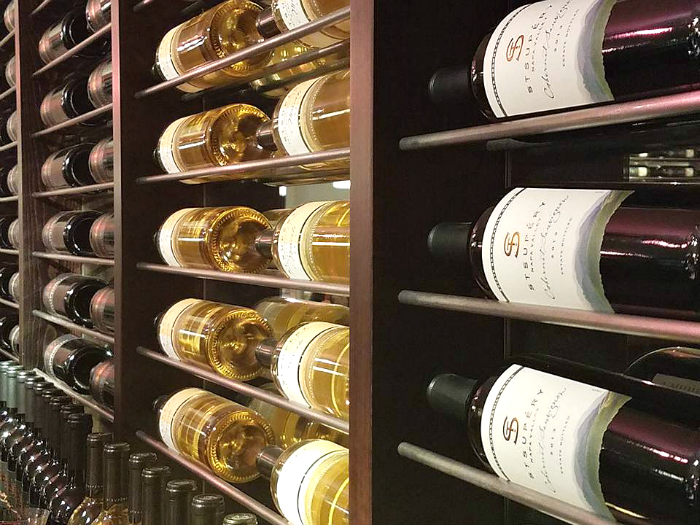 Another household favorite wine! St. Supéry Winery is located in Rutherford, the grounds are surrounded by greens and gardens, I honestly just wanted to sit on the porch all day! But there was no way I was missing my wine-tasting experience. St. Supéry Estate Vineyards and Winery produces 100% estate grown, certified Napa Green wines, focusing on Sauvignon Blanc, Cabernet Sauvignon, and additional red Bordeaux varietals. My favorite St. Supéry white wines are the Dollarhide Sauvignon Blanc and the Semillion.
I will admit that there isn't a red wine from St. Supéry that we don't love, but I will say that we always have ELU, Dollarhide Elevation, and the Rutherford Cab in the wine cooler. And if you are looking for a Cab that is great and at a great price point, pick up the St. Supéry Napa Cab the next time you are at the grocery, you can't go wrong with it! Plus, it is priced under $40! After our visit to the St. Supéry Winery we became Wine Club members.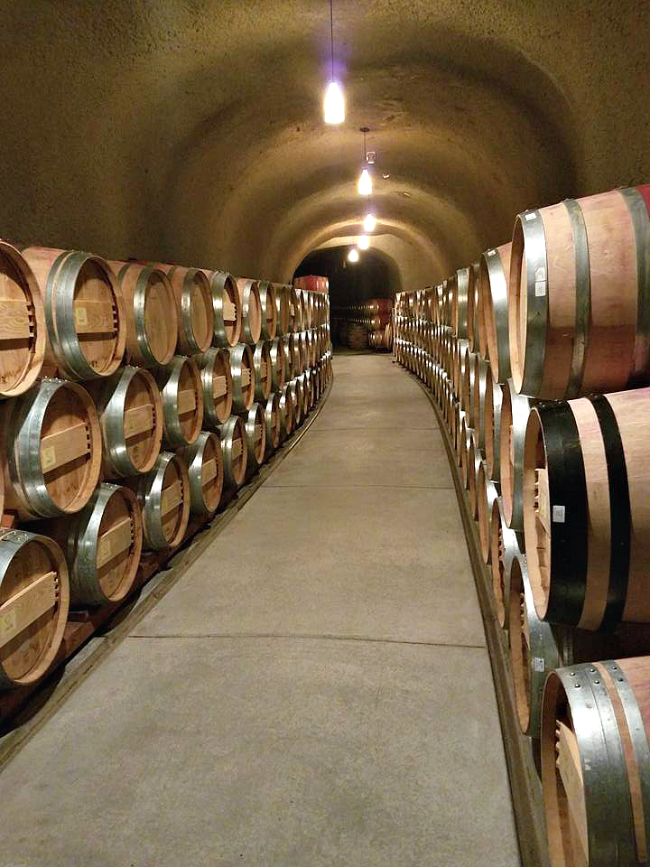 When planning our trip, we had several people tell us that Quintessa should be added to our list of the best Napa Valley wineries to visit, and that we had to do the tour that took us to the caves where the wine was stored. Well, we did exactly what our friends recommended and it was a winery visit that was unlike any other. Be sure to book your tour in advance, as they only do so many a day and you wouldn't want to get there and not experience the grounds, caves and the wines.
A total of 160 acres are planted with Cabernet Sauvignon, Merlot, Cabernet Franc, Petit Verdot and Carménère on 26 vineyard blocks. Each block is farmed—organically and biodynamically—harvested, and vinified individually to preserve and enhance the nuances of the land. Quintessa offers three different tasting options, but I say if you are going, go with the Quintessential Experience. You won't regret it. Quintessa wines, just like their property, is complex and elegant.
We really wanted to visit Caymus Vineyards on our trip, but we just ran out of time. The Caymus Napa Valley (I have yet to try the Special Selection) has a taste unlike any other Cabernet Sauvignon we have had. You can always tell when you are enjoying a Caymus Cabernet Sauvignon. Caymus Cabernets offer a wide array of aromas and flavors including cocoa and vanilla, but for me, it's the vanilla that the most memorable.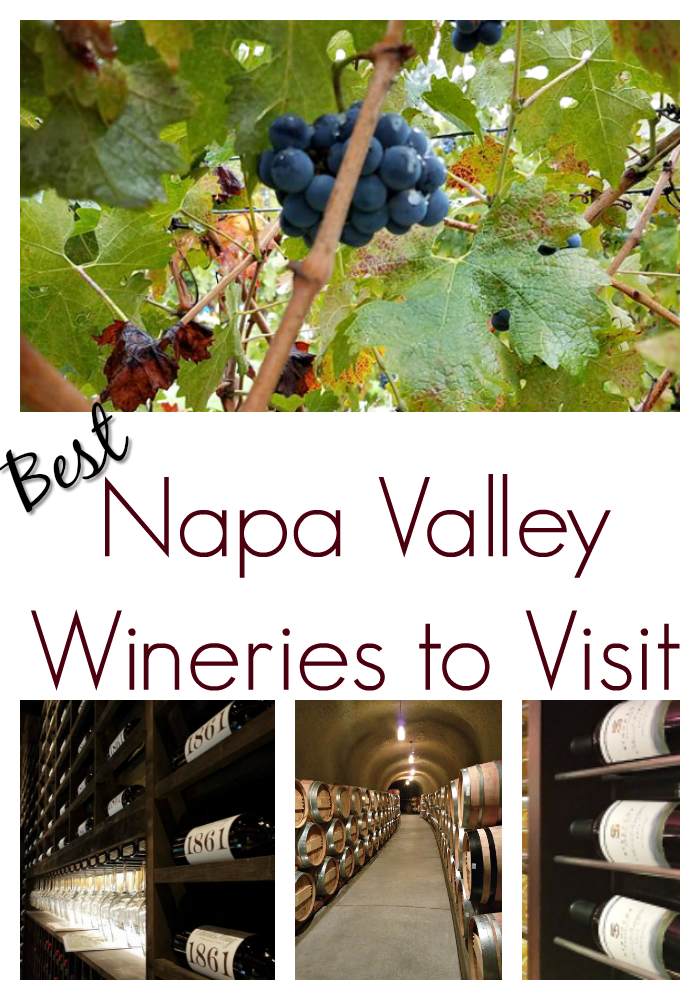 One another related note, if you plan on going to one or more wineries in Napa Valley, I do recommend hiring a driver or have a DD 😉 Nothing ruins a day of wine tasting faster than getting pulled over.
Have you been to Napa Valley? What is your favorite Napa Valley Winery?

I told you that Napa is filled with wine-making history, and if you want to learn more about the history and Napa itself, be sure to stop at 1881 Napa. 1881 Napa is Napa Valley's first wine history museum and tasting salon. At the museum you can explore Napa's rich wine history, an extensive collection of historic wine relics from Europe and the United States and original artifacts from the Early California Wine Trade Archive. 1881 Napa is located in a historic Victorian home built in 1874 next to Oakville Grocery (founded in 1881, it is the oldest operating grocery in California). The wine museum in 1881 Napa is open to the public with complimentary visitation. A self-guided tour up to and along the museum's second-floor mezzanine tells the history of Napa Valley, introduces the founders and influential early pioneers.
1881 Napa is located at 7856 St. Helena Highway in Oakville and is open daily from 11 a.m. to 6 p.m. If you are interested in doing any wine tastings, reservations are recommended. You can make wine-tasting reservations (which are not complimentary 😉 ) here.
Is your favorite Napa Valley Winery not on this list? Be sure to email me your favorites so I can be sure to check it out, and perhaps add it to my list of the Best Napa Valley wineries to visit.
Love wine? Love to travel? Be sure to check out the Best Wineries to Visit in Michigan.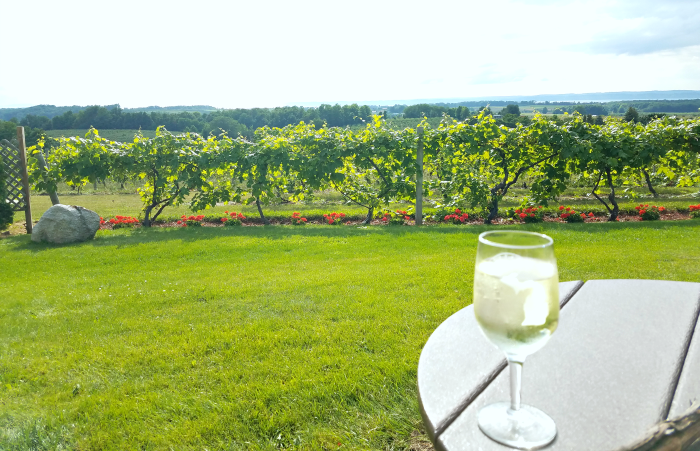 Be sure to check out Food Wine Sunshine on Facebook, Twitter, Pinterest, Google + and Instagram for things to do in Florida, healthy recipes, and more.