(Last Updated On: March 11, 2022)
A small town with centuries of French history is waiting to be explored and appreciated. We fell in love with Beaune France, read on to see why you will too.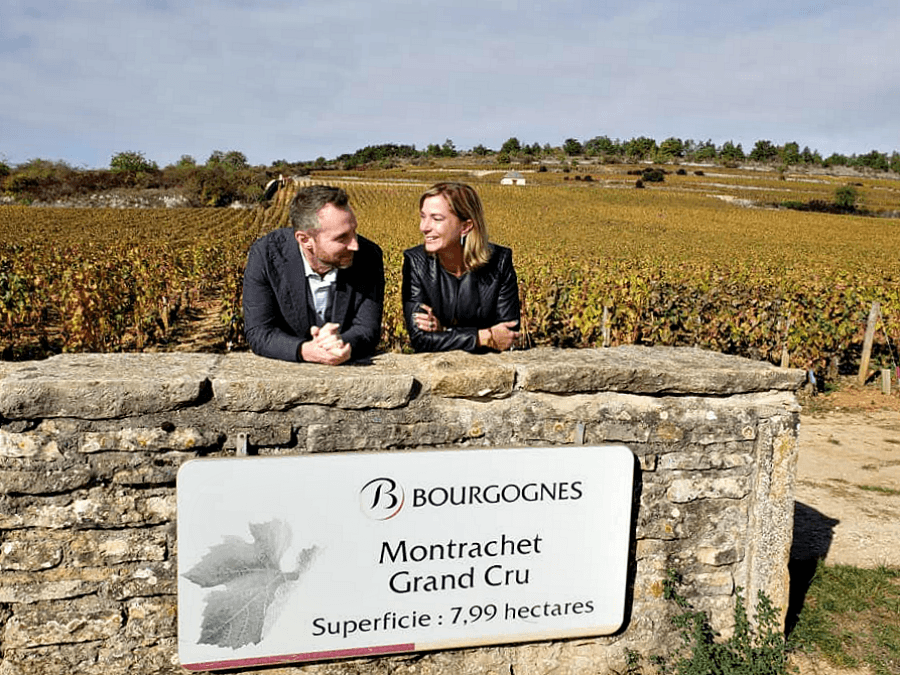 Why We Fell In Love With Beaune France
Beaune, France is not only the capital of Burgundy wine but it is also a beautiful and historic part of France. There is so much to see and do in this small, countryside community and if you are lucky enough to visit you will make memories that are sure to last a lifetime. Many people go to Beaune for the wine but they have so much more to offer.
We visited France in October, they say that is a less touristy time because the weather is cooler. But since we live in Tampa Florida, we were perfectly happy to escape the heat and put on a jacket for a week or two.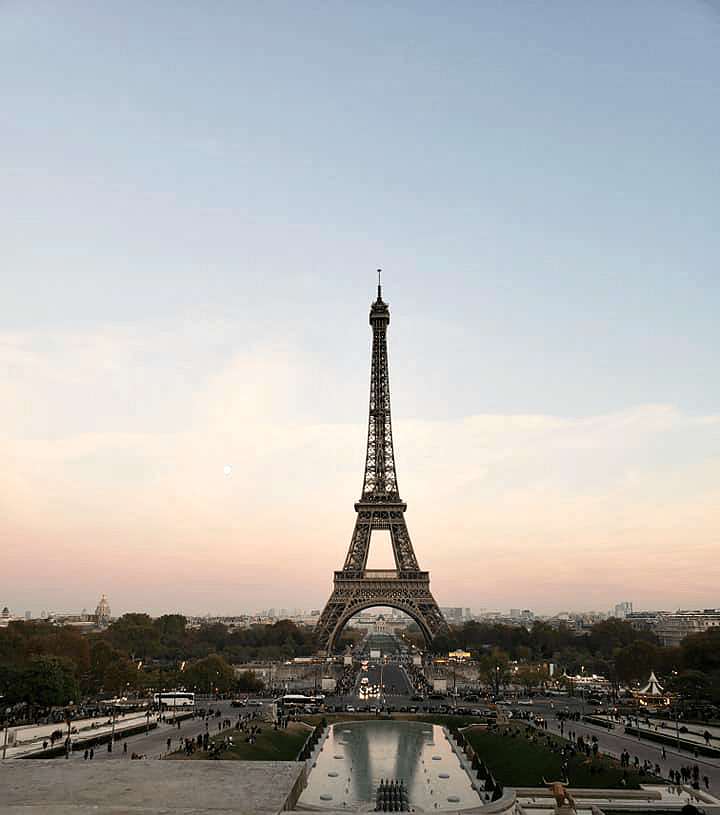 In fact, my husband and I were two of the people that originally planned our trip to Beaune from Paris for the wine. We started our French vacation in Paris where we spent several days immersed in the Parisian culture, history and food. We walked the Seine River, marveled at the Eiffel Tower during the day and witnessed the sparkling lights at night, we spent time in churches that were centuries old, walked breathtaking gardens and explored world renowned museums.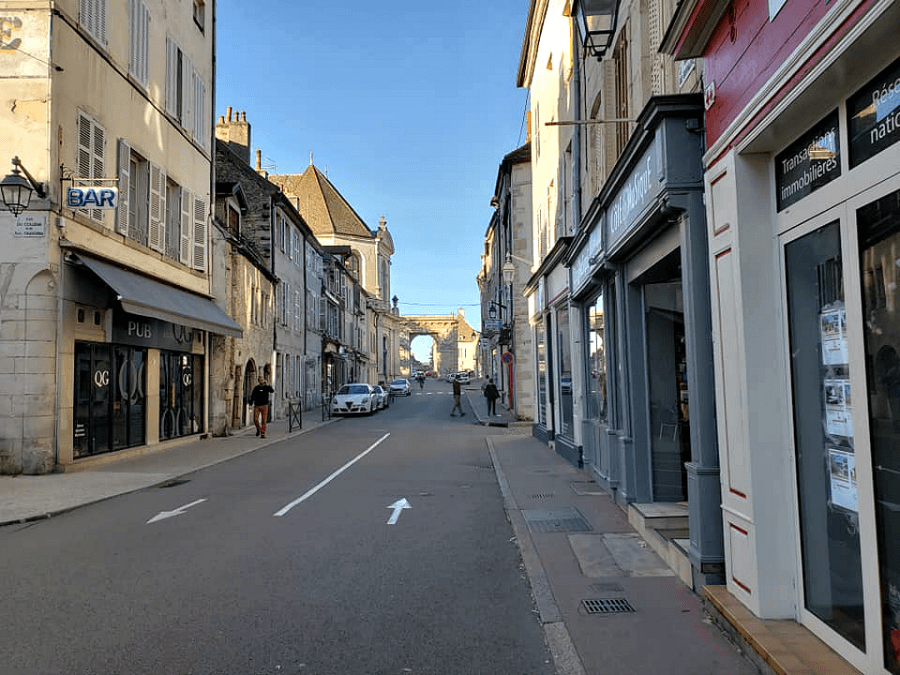 When we were ready to escape the city for the small town atmosphere, we went to Beaune. We took the train into Beaune and when we stepped off, we were in a whole new world. Those few hours on the train transported us to a small town rich in history, filled with quaint eateries, bread vending machines and wineries were on every corner. I was in heaven.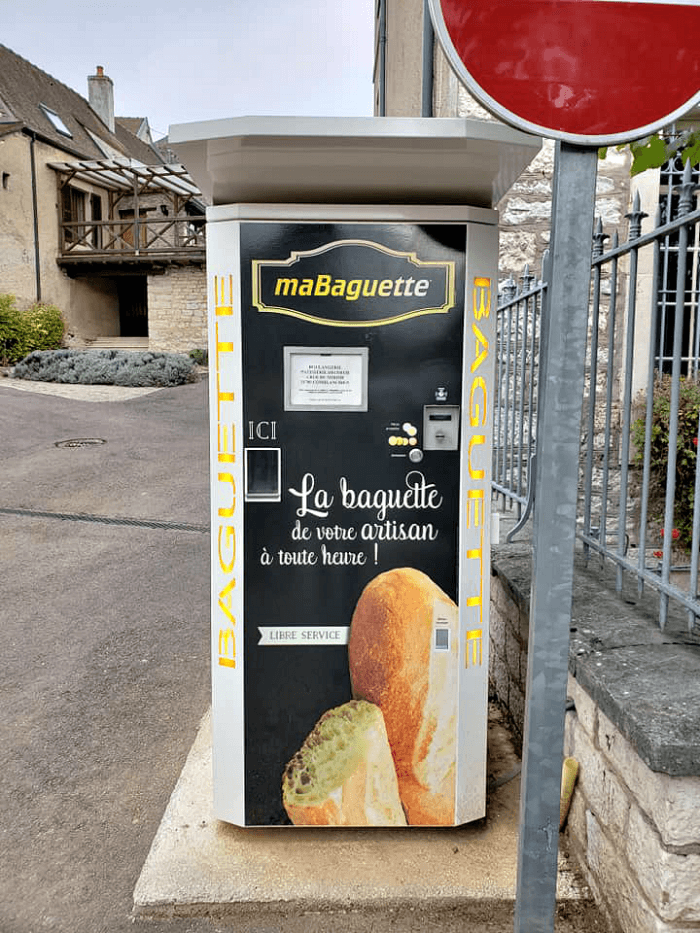 Yes, you read that right…bread vending machines! So a bit on that before we get started into all the things to do in Beaune France, they have bread vending machines in the small towns so that the residents don't have to drive far everyday to get fresh bread. Some don't even have cars, so this is how they get their fresh bread. Yes, they fill the bread vending machines daily. And the bread in France is…I don't even know how to describe it…but it's the best bread I have ever had. And trust me, I have had my fair share. It's not heavy or doughy, it's perfect. Ok, enough on perfect bread before I make you all hungry. Bread and wine…seriously…what could be better?!
Ok, really stopping now. Ready to explore Beaune France? Let's go!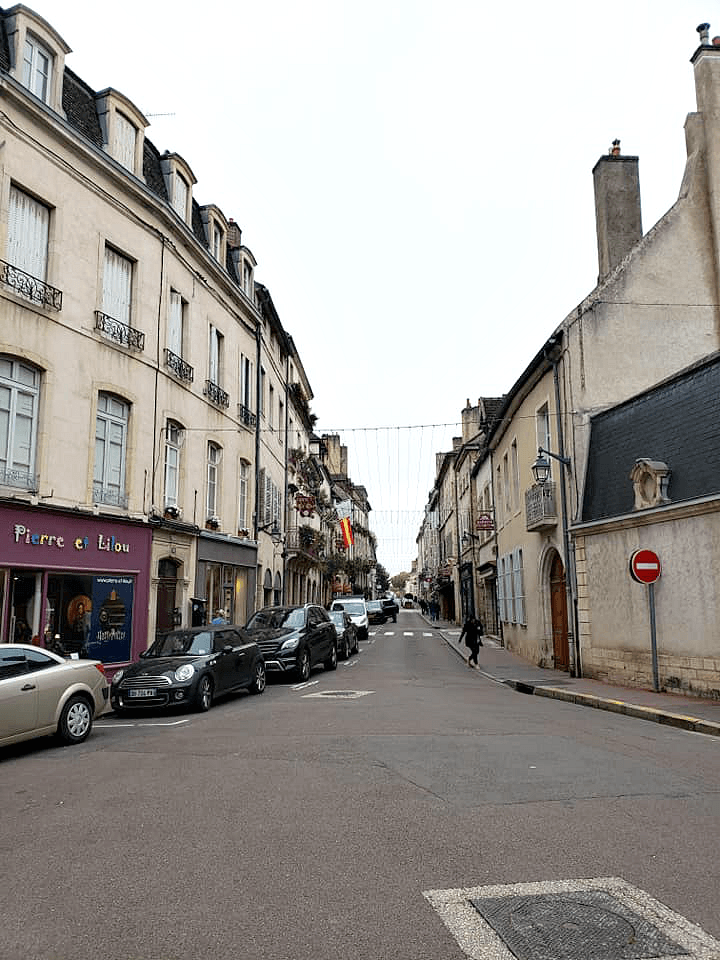 Here are some things to know about Beaune if you are planning a trip to France or thinking about planning a trip to France.
History of Beaune
Beaune, France is lovingly referred to as the capital of wine and there is little wonder as to why. There are countless cellars beneath the cobbled streets of Beaune tucked away in what remains of the rampart walls. You will find many "wine caves" as well as dedicated underground cellars in many restaurants. In fact, we ate in two restaurants that were underground and have wine caves, I am sure there were many more. Beaune has been a prosperous wine region in France since the 13th century. The Dukes of Burgundy ruled the region until the demise of the last Duke of Burgundy Charles the Bold at the end of the 15th century, it has been ruled by the French since the end of the Hundred Year's War.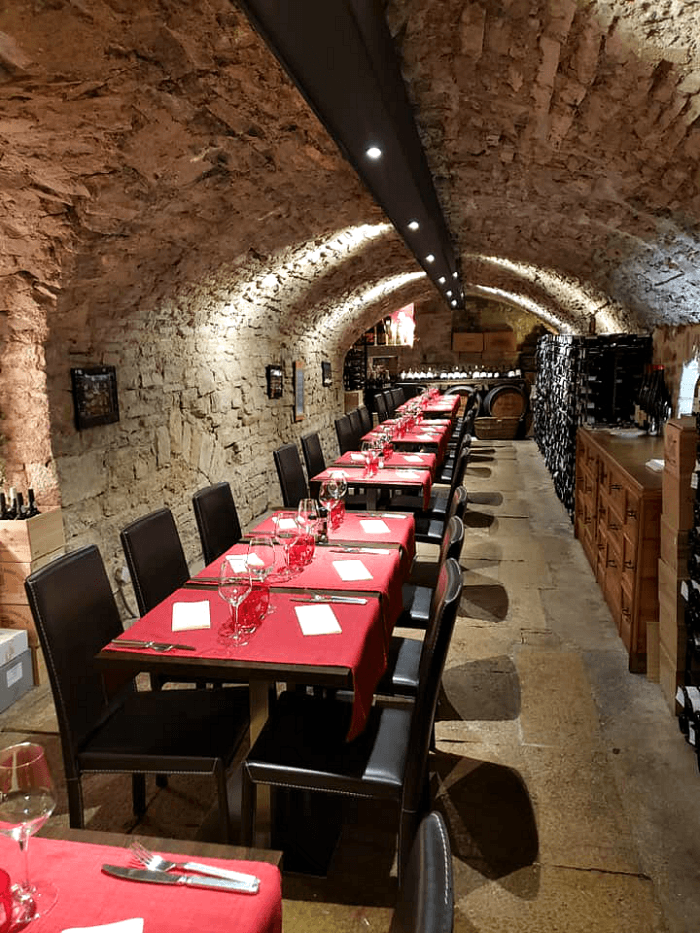 What to see in Beaune
The town square right in the middle of town is beautiful and surrounded by artfully arranged window displays, cute shops, restaurants, and galleries. On the weekends there is an open market with local foods, wines, and crafts available to buy. If you are in Beaune, you need to visit the Place de la Halle.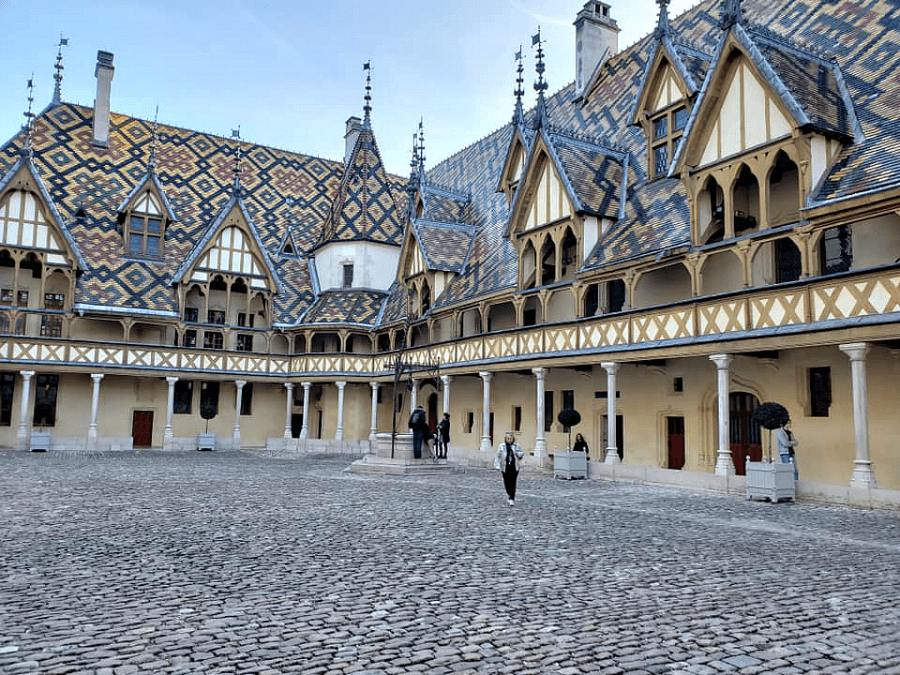 The Hotel-Dieu de Beaune was founded in 1443 by Nicolas Rolin the chancellor of Burgundy as a hospital for the poor. The hospital was run by the Catholic church of France and it was operational during the Hundred Year's war between France and the ruling houses of England. Today the hospital is one of France's most historic monuments and an excellent example of 15th-century architecture. In 1457, the first vineyards were donated to the hospital and today the vineyards encompass about 60 hectares the bulk of which are dedicated to Pinot Noir and the remainder are dedicated to Chardonnay. Each year on the third Sunday in November a wine auction is held, and it is the most popular wine auction held worldwide. The auction is now run by the famous Christie's auction house and all of the proceeds are donated to charity. The money raised is used to keep up the original hospital and to provide medical care at the Hospices de Beaune.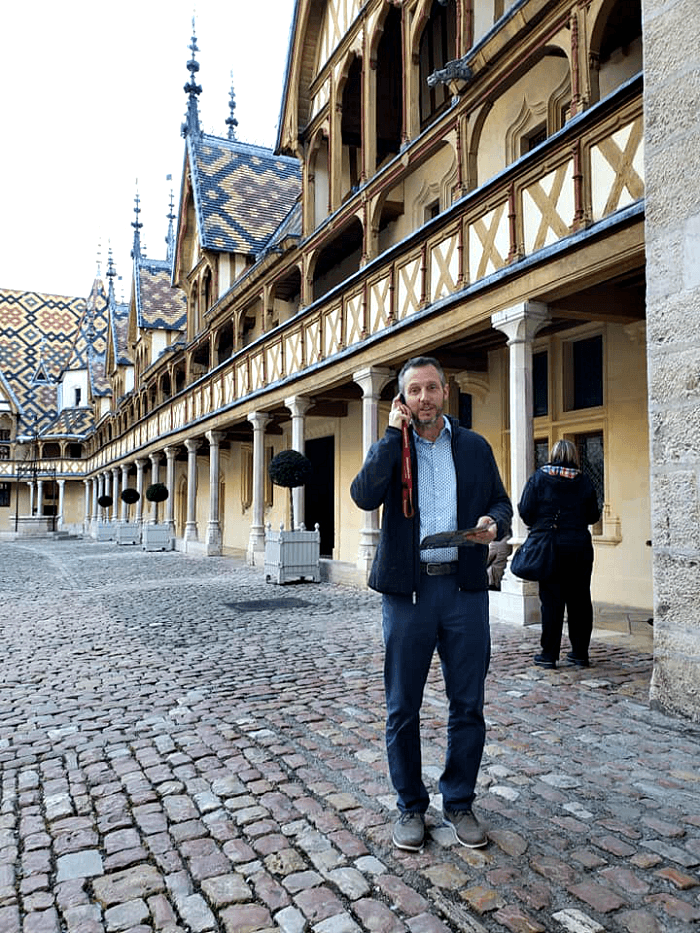 You can do a guided tour here or a self-guided tour, I strongly recommend grabbing the audio tour as there is so much history and things to learn it would be impossible to read it all as you are walking through. It is open daily until about 5:30, it varies slightly depending on the season, so be sure to look online before you go. Admission for adults is 11,3 EURO. We walked around for a couple hours, it was really beautiful and the history was just something we don't have here in the States.
The Collégiale Basilique Notre-Dame was built in the 13th century in the Romanesque design but later had 15th and 16th Gothic and Renaissance additions were made including a bell tower. This is not the Notre Dame in Paris that you may be thinking of. You can hear the bells chime throughout the city still today. Make sure that if you visit you walk around the entire building as there are beautiful stained glass windows on the backside. Inside the church, you will find tapestry's depicting the life of Mary that were made in the 15th century. There is also a 12th-century statue inside the choir depicting Mary holding the baby Jesus. If you are in Beaune this is a stop worth making, it has been a historical landmark in France since 1640.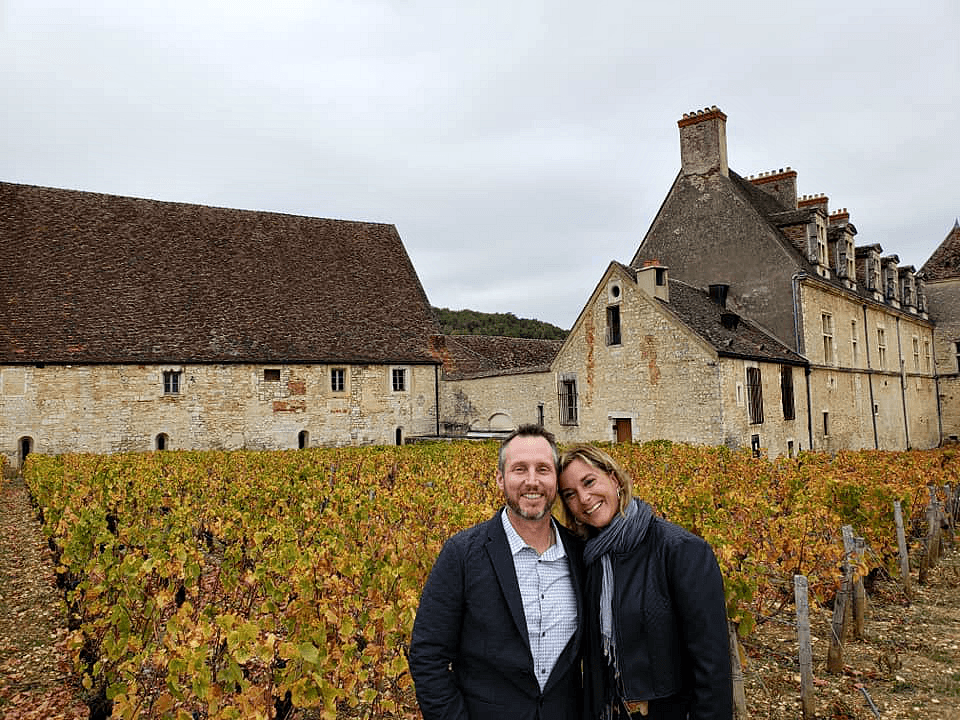 Right in the heart of Burgundy's vineyards, you will find the Chateau du Clos de Vougeot built in the 12th century by Benedictine monks from the Abbey of Citeaux as part of a wine farm. In the 16th century, the chateau was built in the Renaissance style. They no longer make wine at the chateau but the vineyards are still used to grow grapes for wine. Not only are the buildings a historical wonder, but in the wine cellars, you can see wine presses dating back to the 15th century as well as historical kitchens and artifacts from the Catholic church. There is free parking out front and you can take a self-guided tour seven days a week. We actually took one of my favorite pictures of us here (above), the surrounding land and the building is just serene.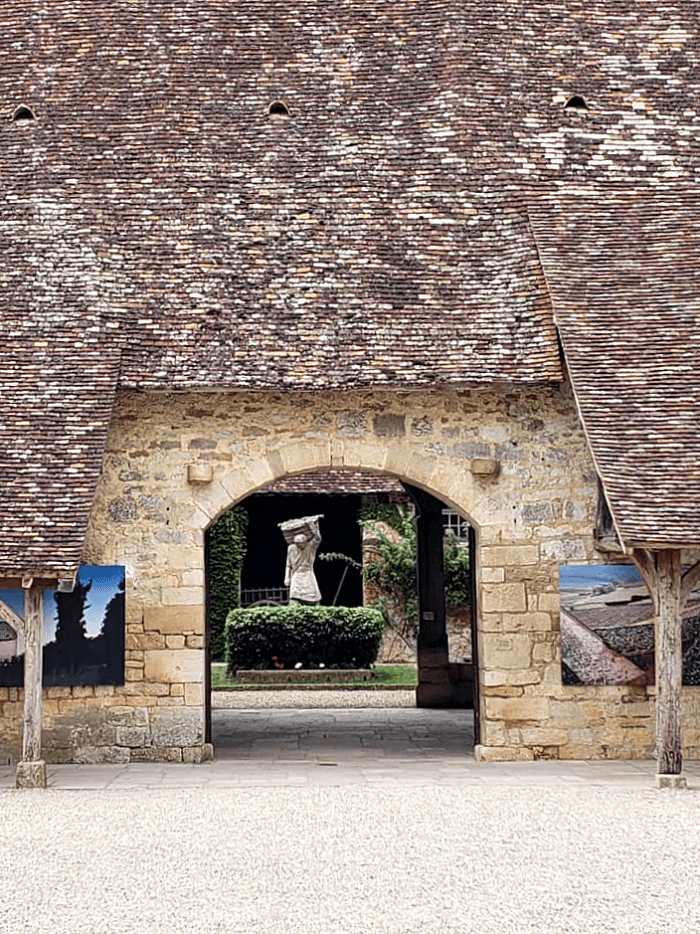 Oh my goodness. There are wineries everywhere. It is truly unlike anything I have ever seen. These aren't all like the wineries that you will see in Napa and Sonoma, some are small family wineries that simply make wine because they enjoy it. For their family. There are vineyards all over the mountainside, in every spot you can imagine. Families have their piece of land and they take pride in it, no matter how big or how small. They grow their grapes and cherish what they produce. Which is understandable since the tradition of making Bourgogne wines s over 2,000 years old. The rich and substantial history is at the heart of the values of Bourgogne, such as they believe in environmentally friendly and cultivating methods for wine-making that respect the environment. All Bourgogne wines are listed in Appellations: Grand Cru, Village Premier Cru, Village Appellations, and Regional Appellations. Grand Cru being the more expensive wines as the area of which the grapes grow is very minimal. All Bourgogne wines, whether red or wine or Grand Cru or from a Regional Appellation have an extraordinary delicacy that focuses on the elegance of their aromas.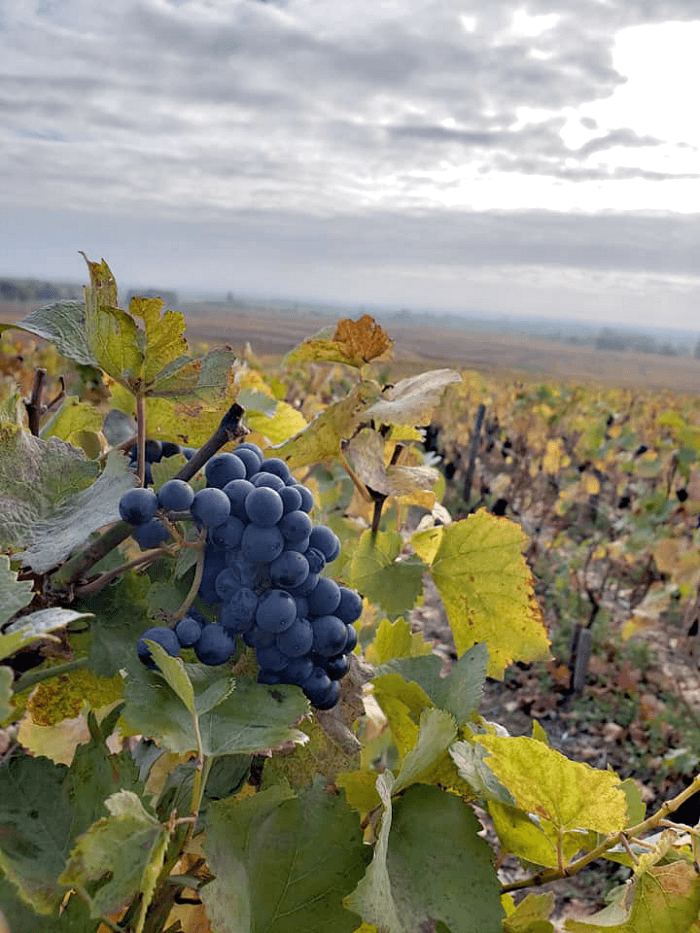 Comte Senard was founded in 1857 by the grandfather of the current owner and has been in the family for over five generations. The estate has 22 acres of prime vineyards, and the wine is aged in the family cellars built by Benedictine monks in the 14th century. Tastings at the winery are done in the cellar. The winery is open to the public but reservations are highly recommended.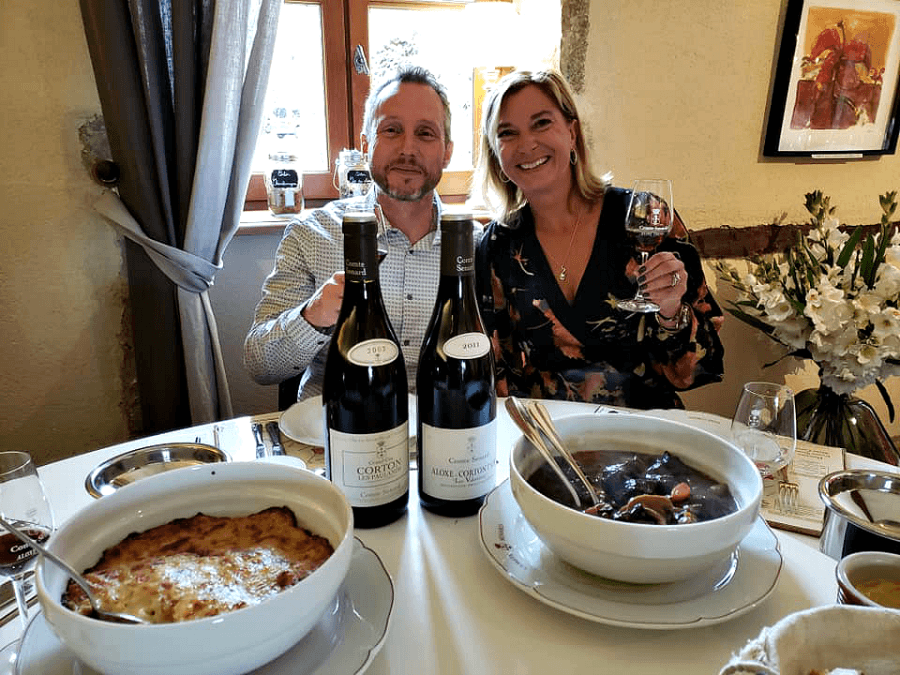 Comte Senard also offers a tasting that includes lunch at their Table de Hotes vineyard. This includes a brief tour of the vineyard and a four-course lunch. The tour of the vineyard was actually very educational, we were taught that they grow Chardonnay grapes where there is more minerals in the ground, you can actually see it! Perfect grapes grow in different areas, and those areas contribute a lot to how the wine will taste. Reservations must be made in advance for lunch because the food is prepared offsite and the dining room only seats 25 guests. Several different wine tasting packages can be added to your lunch reservation. We had the Beef Bourguignon for lunch and the perfect wine pairings.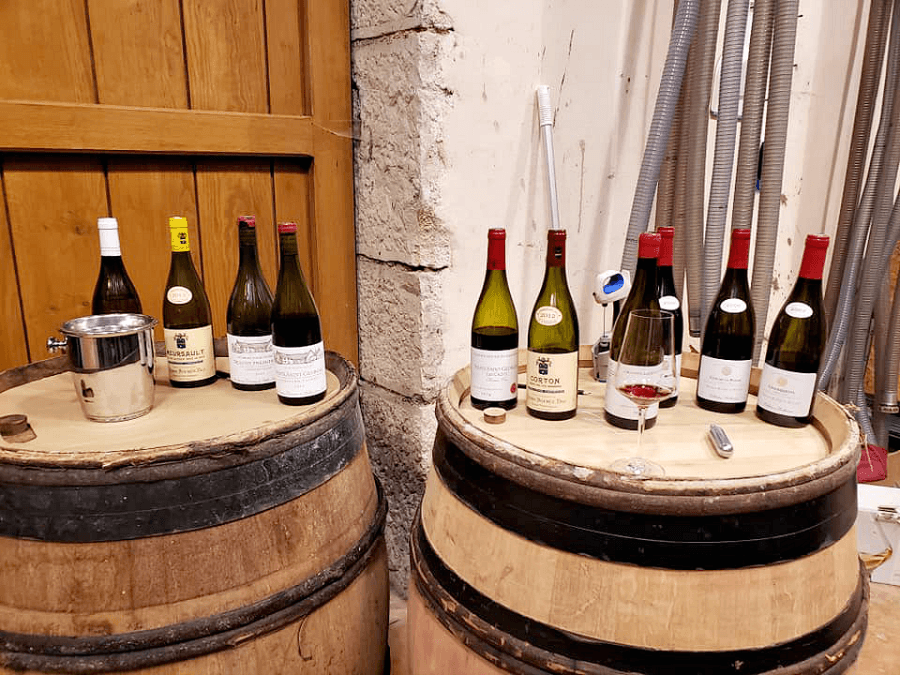 Founded in 2005, by Nicolas Potel because he had a vision for a winery where he could control the whole process from growing the vines to marketing the final product. He has also been hyper-focused on being as eco-friendly as possible, from the vineyards to remodeling the buildings that house their processing facilities. The winery is not open to the general public, and for a tour and tasting here you must have reservations. We were able to get reservations and enjoyed a tour of the "wine caves" where the barrels are stored and actually did a wine tasting on a wine barrel! Here we chatted about the different varietals and when I asked our host what wine was his favorite, I got a very unexpected…but now completely understandable answer. He told us that wine is meant to be enjoyed. Have it with your favorite foods, sip the wine that you feel like having at that moment. Your favorite wine can change daily, in fact, for him, it does. There is no perfect wine of all time, but the perfect wine for the moment. Go with what you will enjoy, as wine is meant to be enjoyed with food and friends.
The Marguerite Carillon winery is typically not open to the public and reservations are required to participate in a tasting here. We did have a reservation here, and the staff was very nice and gave us the opportunity to do several wine tastings. Remember, there is nothing wrong with swishing your wine and then spitting, it is not considered rude at all. If you are doing several tastings, it is actually appropriate wine tasting etiquette.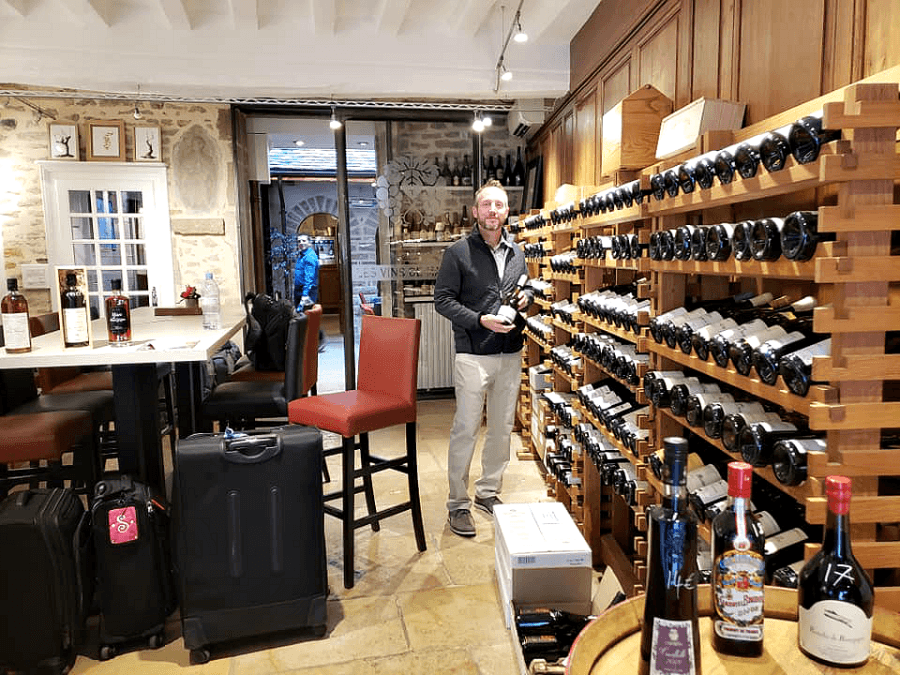 If you plan on buying wine while you are visiting Beaune France to bring home, they actually make it fairly easy for you to do so. Check with where you are staying as well as the wineries, they will happily assist you in shipping the wine back home. You will actually get a discount on the taxes, as long as the bottle are unopened, which helps cover the cost of the shipping. We had 12+ bottles of wine shipped home and it arrived safely to our doorstep in about 2 weeks. Even wine has to make it through customs.
There is a train station in Beaune, it is called the Gare de Beaune, and like most small European cities the train station is located right in the center of town. To get to Beaune from Paris, the nearest big city, by train the shortest route takes just over two hours on the high-speed trains. High speed trains in France are called TGV and slower regional trains are called TER. A trip from Paris to Beaune on a TER train takes approximately three hours. There are about 30 trains per traveling between Paris and Beaune and the cost averages about $15 per person. Once you are in town, you can walk almost everywhere, but there are Ubers available here too.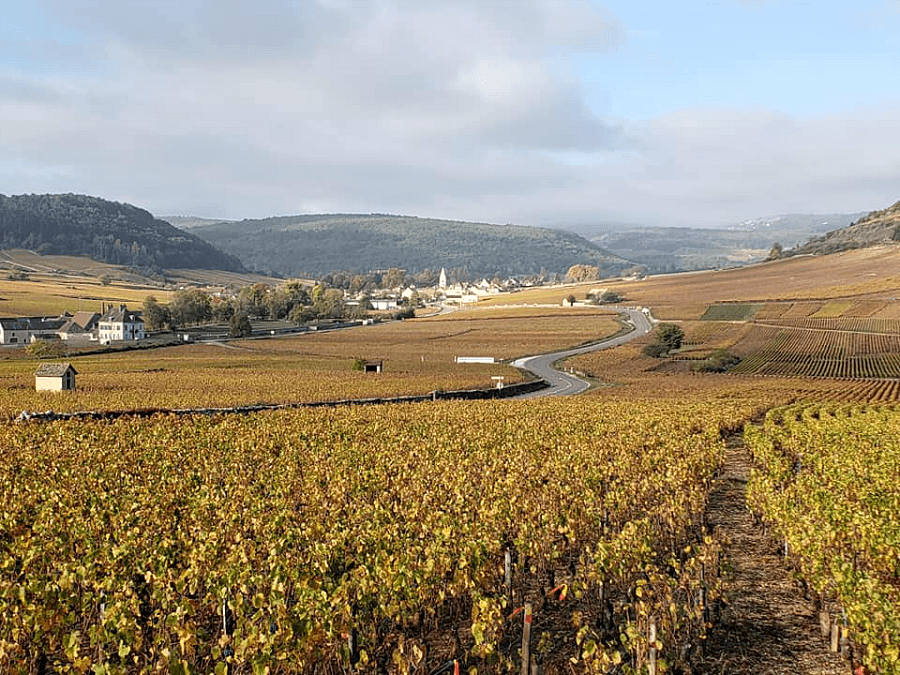 Places to stay
Hotel Central Beaune is a very nice hotel right in the heart of Beaune, it is located a mere 1000 feet from the old ramparts. The hotel was originally built in 1595 but had a major renovation and rebranding in 2018 and it is now known as Le Central Boutique Hotel. The hotel offers a cafe, restaurant, wine bar, game room, open kitchen, and a communal living room. Even if you don't get a reservation to stay here, you should stop by and visit the wine bar. Online reviewers have labeled the tasting at the wine bar as one of the best in Beaune.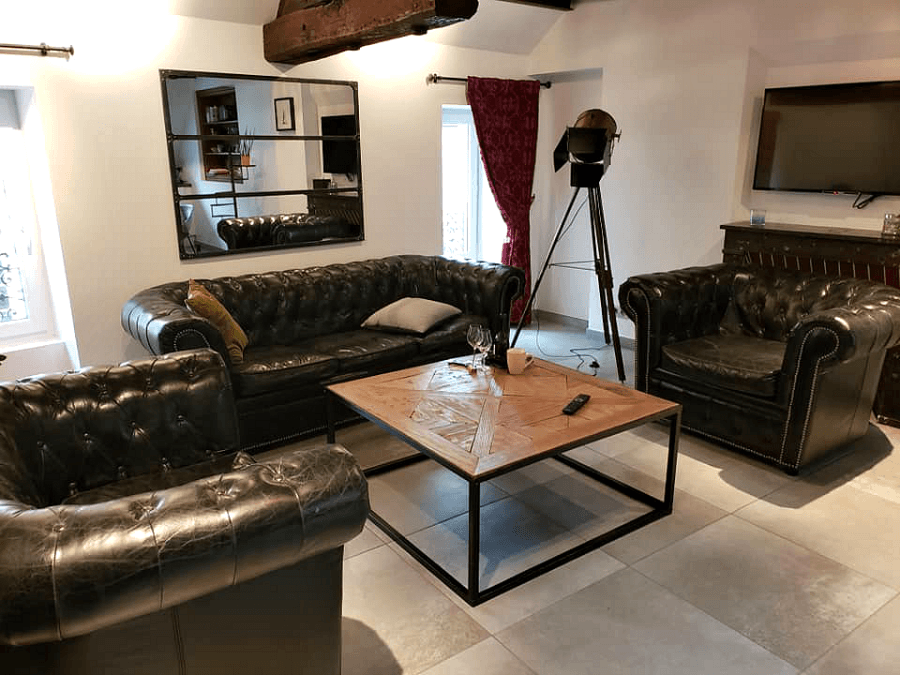 We stayed at La Maison de Maurice, which is not really a hotel but more of an Airbnb with luxury apartments. When we left Paris for a little less hustle and bustle, we looked forward to having a bit more room to relax. There are three apartments available and they come fully stocked with all of the comforts of home. There is a coffee maker, refrigerator, Wi-Fi, air conditioning, and hairdryer provided in each apartment. We stayed in one of the two larger apartments that actually have a fully equipped kitchen so that you can prepare a meal if you would like, or just have a spot to chill your wine or store your leftovers. Our even had an upstairs! We truly felt emerged in French living. The largest apartment even has a laundry area with washer, dryer, iron and cleaning supplies. There is a wine cellar and restaurant at the hotel where you can taste wines from the region, and the restaurant provides traditional French home-cooking. The restaurant is available by reservation only. We did a wine-tasting at the wine bar when we checked it, it was the perfect way to be welcomed! I will also say that the price to stay here was a fraction of the hotel costs in Paris!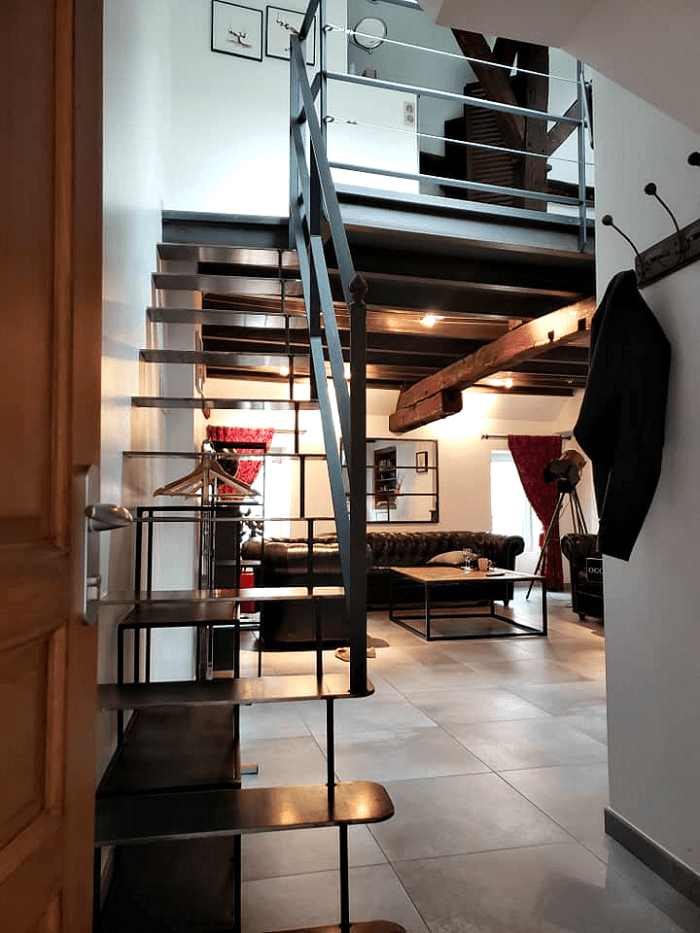 As you can see Beaune, France is not just a wine lover's paradise, it is also a beautiful city full of France's rich history and architectural marvels. You are definitely going to find something for everyone to enjoy in the lovely city of Beaune.
Have you been to France? Have you been to Beaune France?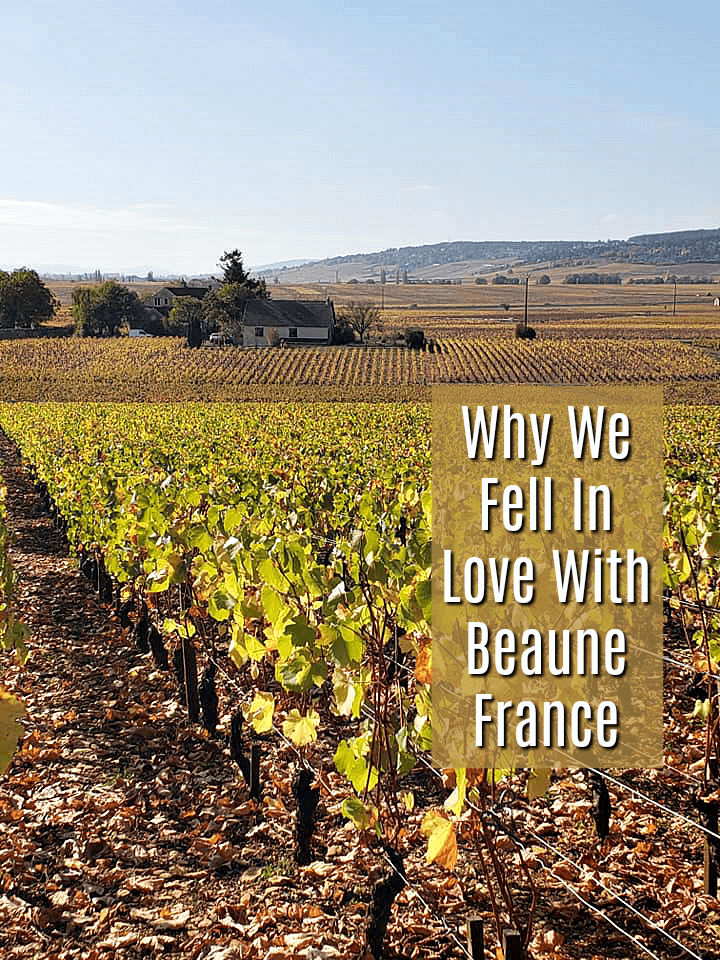 Be sure to follow Food Wine Sunshine on Facebook, Twitter, Pinterest, and Instagram for more wine tips and experiences, healthy recipes, and travel.