(Last Updated On: August 4, 2022)
Get out and explore Florida! Here are 15 of the best Florida Road Trips from Tampa that you can make on one tank of gas or less. Let's Go Places! While my family and I were able to hosted at the Daytona 500 and were able to drive the Toyota Highlander Hybrid thanks to Southeast Toyota Dealers, all opinions are my own.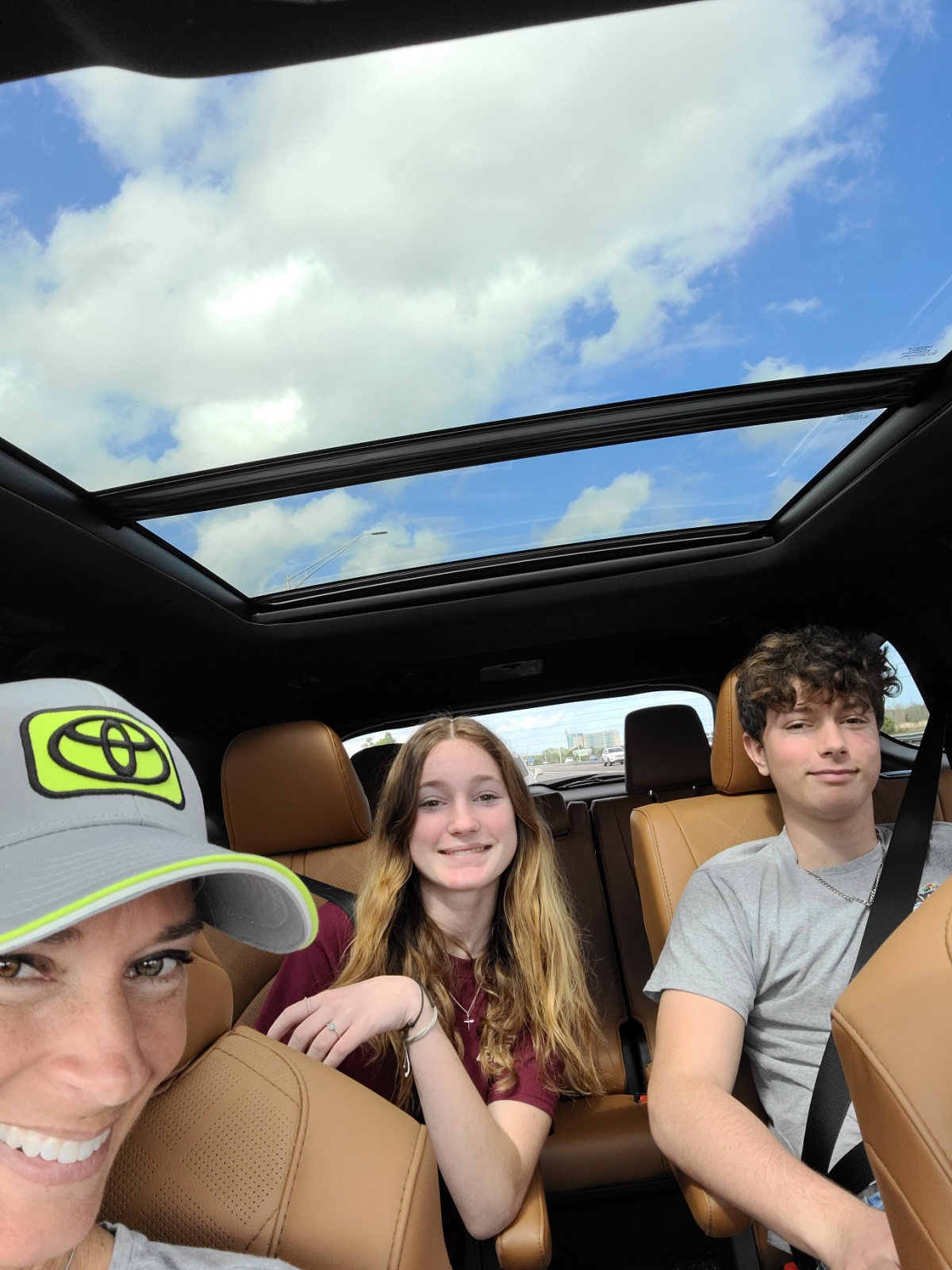 15 Best Tampa Florida Road Trips On One Tank Of Gas Or Less
There are so many places to see and things to do in Florida that sometimes you don't know where to start! Well, you don't have to have a huge budget to take a trip in Florida. In fact, there are many places that you are get to in just a few hours and on one tank of gas. I have gathered together some of the best places to visit from Tampa on one tank of gas…or less!
Of course how far a tank of gas will get you really depends on the car you are driving. The average vehicle gets around 400 miles (or less) per tank. But, if you happen to drive a Toyota Highlander Hybrid, you will get over 600 miles per tank.
Here are a 7 tips to help you save on gas so that you can go further in your Florida Road Trips On One Tank Of Gas:
1. Check your tire pressure regularly. Properly inflated tires are more fuel efficient, so you'll save money on gas if you keep your tires inflated.
2. Slow down. speeding wastes gas, so driving the speed limit or slower will help you save money on gas.
3. Use cruise control. If you're on the highway and can use cruise control, do it! Using cruise control helps maintain a constant speed and saves gas.
4. Plan your trips. If you plan your errands and combine them into one trip, you'll save money on gas because you won't be making multiple trips.
5. Remove excess weight from your car. An extra 100 pounds in your trunk can reduce your fuel economy by up to 2%. So if you have any unnecessary items in your car, remove them to save money on gas.
6. Use the correct grade of oil. Using the wrong grade of oil in your car can reduce fuel economy by 1-2%. Be sure to use the right oil for your car to save money on gas.
7. Get a tune-up. A well-tuned engine is more fuel efficient, so getting a tune-up for your car can help you save money on gas.
Best Snacks for a Road Trip
Even on a one-tank trip, you have to bring the snacks! Here are my family's picks for the best snacks for any road trip:
1. Peanut butter and jelly sandwiches – easy to make and always satisfying.
2. Potato chips – a classic road trip snack that everyone loves. They can be messy though!
3. Trail mix – a great way to get some energy-boosting nuts and dried fruit.
4. Cookies – because who doesn't love cookies?
5. Fruit – a healthy option that will help keep you from getting too hangry.
6. Candy – for when you need a little sugar pick-me-up.
7. Popcorn – perfect for munching on while watching the scenery go by.
8. Pretzels – a salty snack.
9. Crackers and cheese – a tasty and filling option for when you need something more substantial.
10. Water – don't forget to stay hydrated!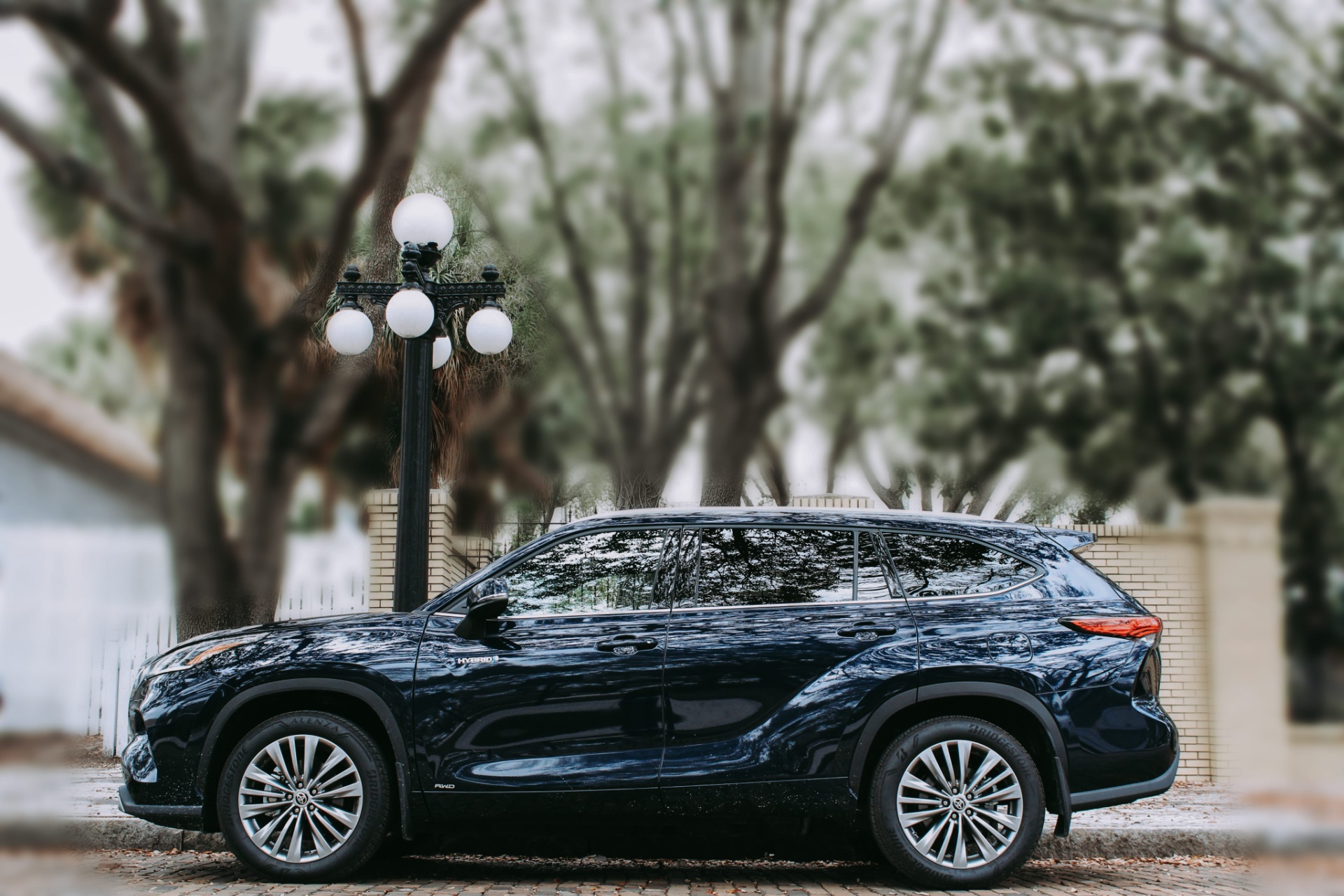 I had the opportunity to check out the Toyota Highlander Hybrid for a week and I will be the first to attempt I was slightly skeptical. My dad used to race cars when he was younger, so I was raised to appreciate the power, muscle and noise a car engine makes. I L-O-V-E the Toyota Tundra. So, how would the Highlander measure up?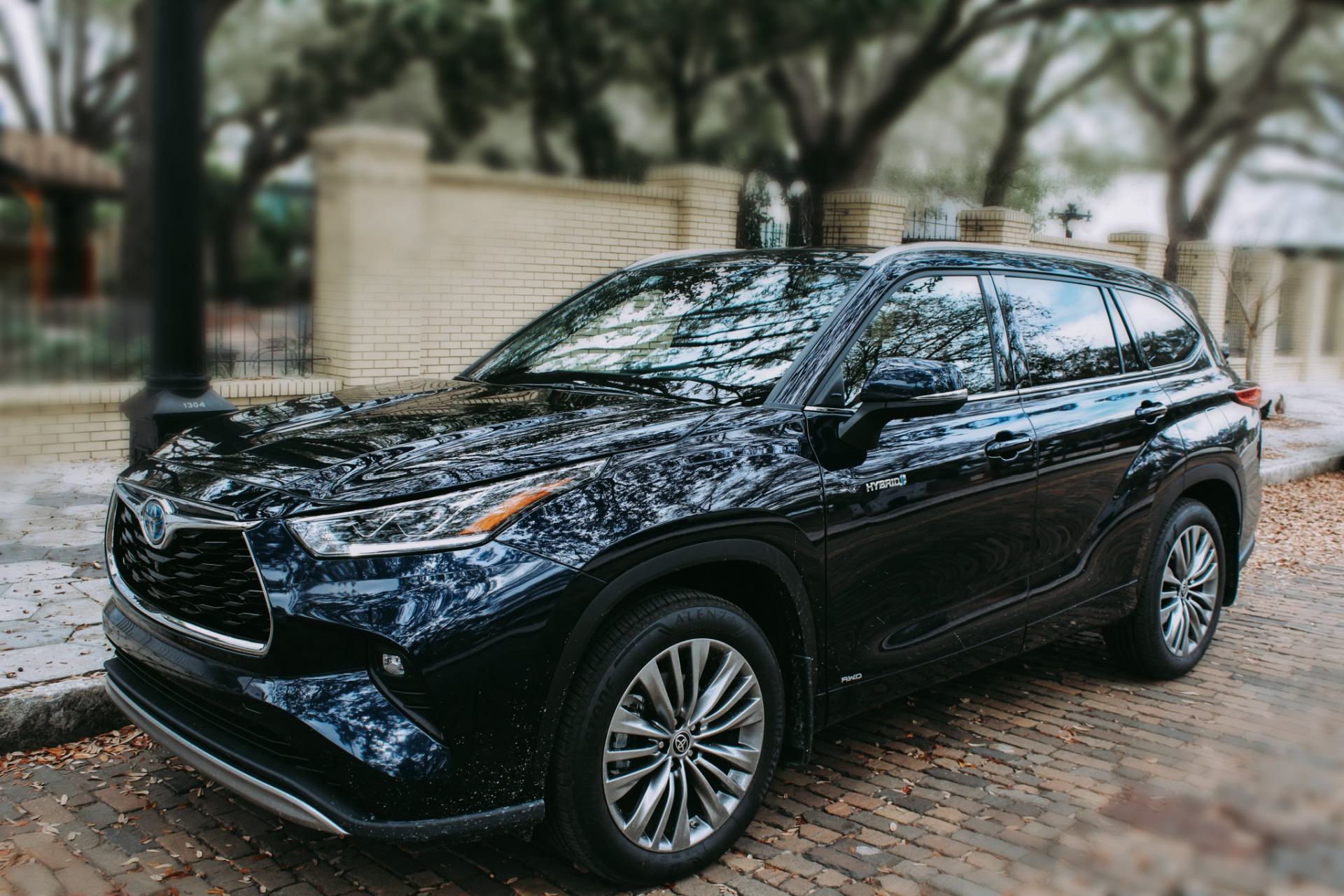 I was pleasantly surprised! Not only is the Toyota Highlander Hybrid stylish, comfortable, had a great sound system and has the option for one hell of a moon roof, it can move. I (safely) tested it's power off a complete stop on several occasions and I was actually faster "off the line" than the other vehicles next to me. Really? How? Well, since it's battery from the start, the Toyota Highlander Hybrid isn't waiting for gas to ignite to go…so you actually take off faster. I liked that.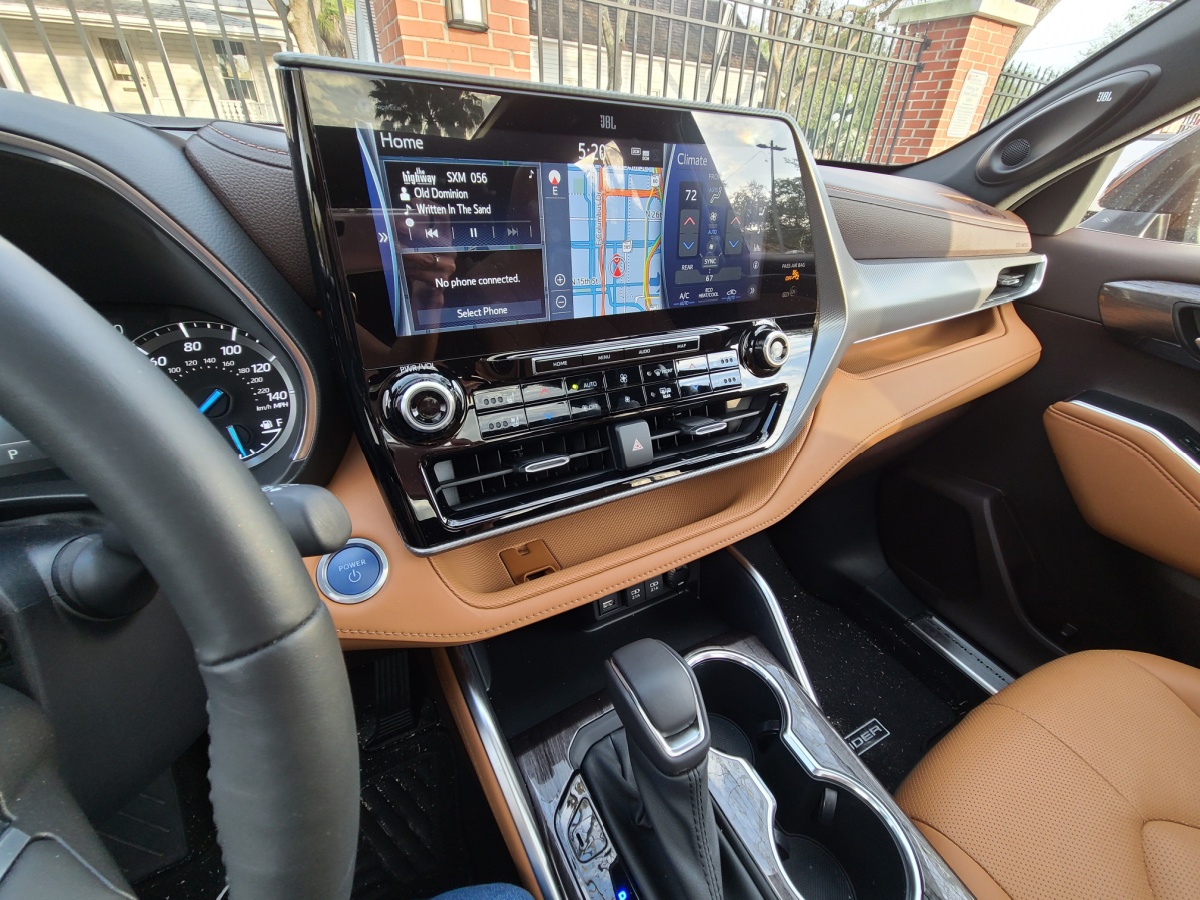 You could still "hear" the engine. Ok, maybe not when you start it…but when you are driving you can still hear the "roar" of the engine.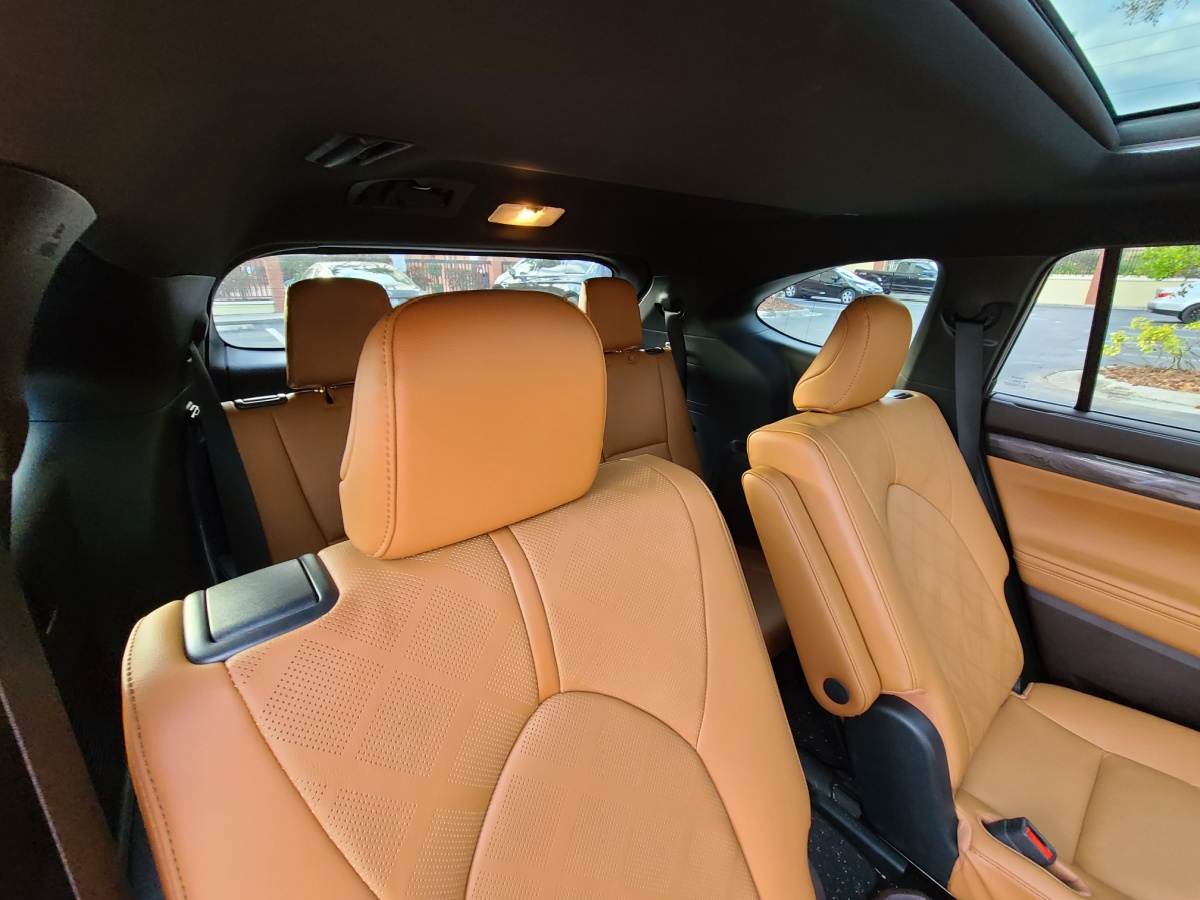 It has all the power that I wanted. The Toyota Highlander Hybrid moves. You hit the gas, you go.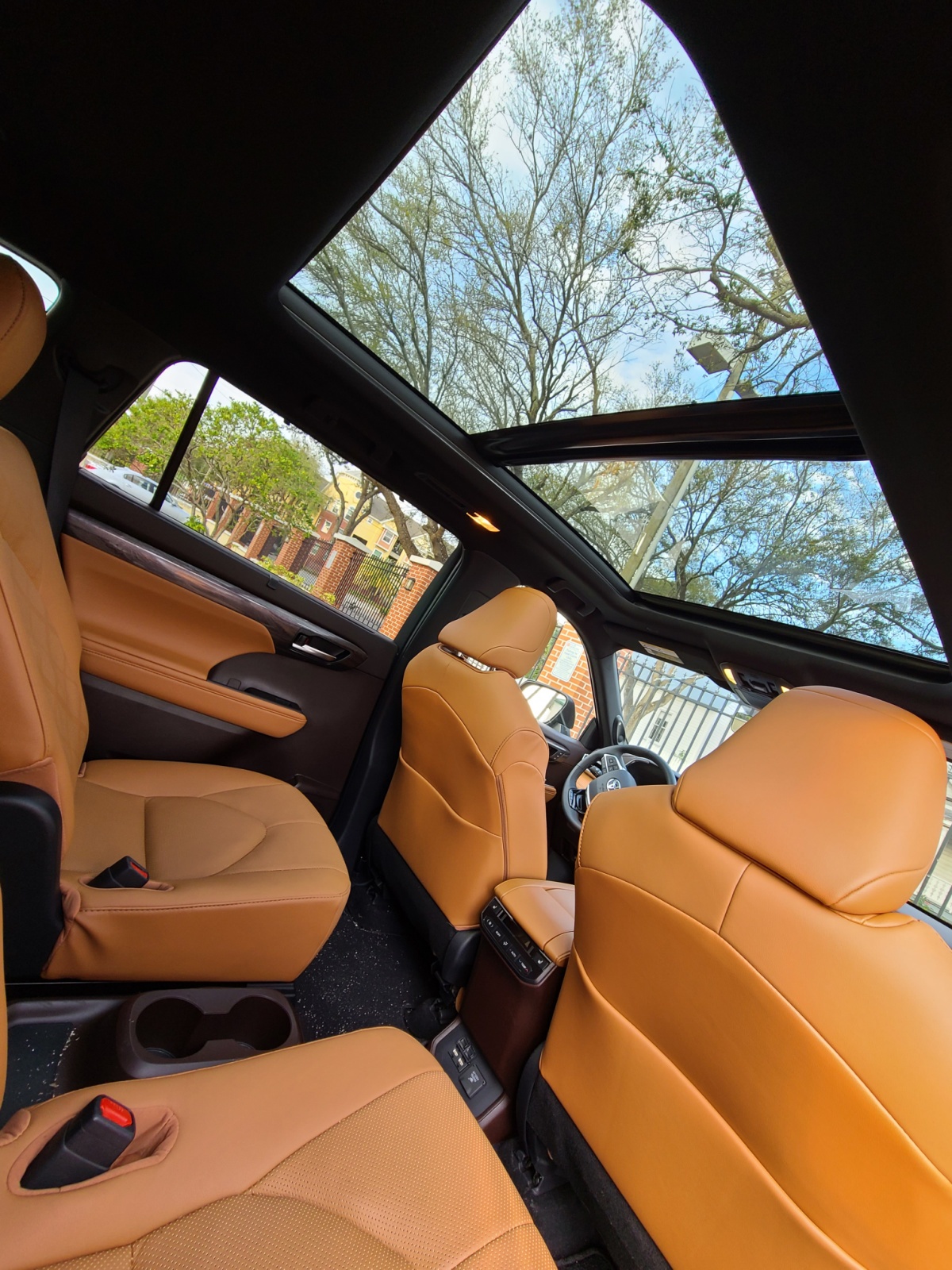 The gas mileage is incredible! The Toyota Highlander Hybrid gets just over 600 miles to a tank of gas.
Speaking of a tank of gas, are you ready for all the trips you can take from Tampa on just one tank of gas? Let's Go Places!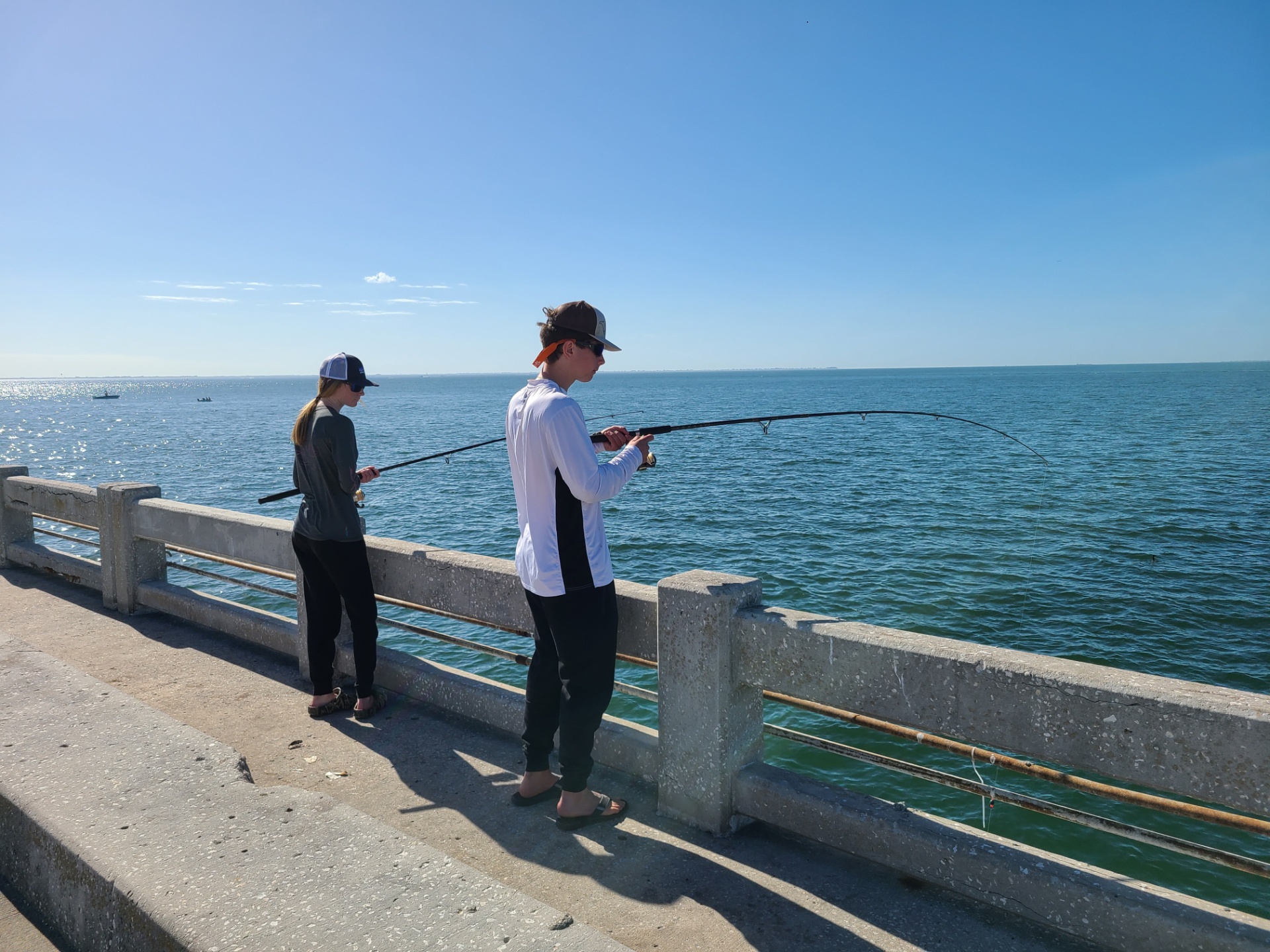 Best Road Trips In Florida On One Tank Of Gas
Just 24 miles from Tampa, St. Pete is home to some of the world's most beautiful beaches, the NEW St. Pete Pier, craft breweries, the Salvador Dalí Museum, and much more.
Approximately 28 miles from Tampa you will find this little Greek-inspired town. Tarpon Springs is known for it's Sponge Docks and authentic Greek restaurants and bakeries (Hellas is a must!). But, be sure to stay and check out the museums and beaches.
Drive that 30 miles from Tampa to enjoy the beach and eat right on the beach, but make sure to stop by the Clearwater Marine Aquarium, do some dolphin watching or hit one of the many piers to do some fishing.
When making the 58 mile drive from Tampa to Sarasota, you must see the Circus Museum at the Ringling. This circus museum showcases props, posters, and more artifacts that were used in shows from the early 20th century. Marie Selby Botanical Gardens is a beautiful spot to see native plants, exotic species, and koi. Sarasota is home to many museums and art destinations, but of course, there are beaches too!
This adorable, quaint town is worth every minute of the 97 mile drive from Tampa, which makes it an easy Florida road trip. In Mount Dora you will find unique stores filled with items you won't find elsewhere, the best ice cream shops, lots of places to relax and enjoy the outdoors, fun spots to go fishing (that's what my kids do when we visit!), and delicious local restaurants. I strongly recommend taking a boat tour so that you can see more of Lake Dora, the Dora Canal and experience more of Real Florida.
Just 102 miles outside of Tampa you will find the home to our famous theme parks. But there is much more to do in Orlando than visit your favorite Mouse or broom-flying stars. In Orlando you will find Lake Eola Park, which is a 40-acre urban park that features a walking/biking path that circles the beautiful Lake Eola. There is also Cornell Fine Arts Museum, Zora Neale Hurston National Museum of Fine Arts, Harry P. Leu Gardens, and University of Central Florida Arboretum. I love Disney and Universal, so if you have passes and want to visit the parks, of course you can! But there are lots of fun, and free, things to do in Orlando as well.
Jump on I-75 and head 141 miles south and you will find manatees, gorgeous state parks, breath-taking sunsets, museums and more. Don't forget your fishing poles if your family likes to drown worms, Ft. Myers has a lot of places where you can try to catch dinner!
Home to the University of Florida, GO GATORS! Gainesville is so much more than a college town. Gainesville is about 142 from Tampa and is worth the drive. In Gainesville you will find the Florida Museum of Natural History and the Ichetucknee Springs State Park where you can spend an afternoon tubing, kayaking, or swimming in this park's crystal clear waters. And if you want to enjoy a glass of locally made wine while you are in town, be sure to stop at Bluefield Estate Winery, you can also pick some in-season Florida berries.
This is part of the trip we took in the Toyota Highlander, we love coming over from Tampa for the Daytona Races! About 150 miles from Tampa you will find the Daytona International Speedway, the beach (of course!), the Marine Science Center, the Halifax Historical Museum, and much more. Spending time in Daytona Beach gives you the chance to explore nature and history on any budget.
Oh, I have made this 181 mile drive more times than I can count! We stay in St. Augustine when we plan our Daytona Race weekend and we go every year for Spring Break. St. Augustine is filled with local culture, some of the best farmer's markets I have ever been to, incredible local eats, fun places to grab a cocktail or a glass of wine, see some ghosts and walk the beach for miles and miles. I have been visiting St. Augustine for more than 30 years and have loved every single visit. The Toyota Highlander got us from Tampa to St. Augustine to Daytona back to St. Augustine and then back to Tampa on the same tank of gas! Heading to St. Augustine is definitely one of our favorite Florida road trips.
Jacksonville isn't far at all from St. Augustine, so if you are looking for an extra stop on your St. Augustine journey, Jacksonville is a good one. Jacksonville is 212 miles from Tampa. When we are in Jacksonville we enjoy axe-throwing, doing a little racing and eating all things BBQ. You should definitely make some time to walk around and appreciate all the murals, there are so many and they are stunning!
Fort Lauderdale is 247 miles from Tampa, so as long as you are driving the Toyota Highlander, you are still on that same tank of gas when you get back to Tampa….if not, you will have to fill up once. Fort Lauderdale is worth it. In Fort Lauderdale make time to stop in and see the Bonnet House Museum and Gardens, this museum will take you back to the early 20th century, when plantation-style properties covered the Southeast, it's an interesting piece of history. You can also stop at the Hugh Taylor Birch State Park for lots of fun outdoor activities; take a short hike through a tropical ecosystem on the Coastal Hammock Trail, swim at the beach, and do some bird-watching. There are lots of things to do in Ft. Lauderdale for free or under $10 that definitely makes this Florida city one worth the road trip.
You can sing "Welcome to Miami" after about 270 miles from Tampa. I seriously can't even think about Miami without singing "Welcome to Miami" by Will Smith. Did I just date myself? Oh well…it's a good song 😉 Again, if you are in something other than a hybrid, you will have to stop for gas on your way home from Miami. If you are cruising in the Toyota Highlander Hybrid, you will get about 600 miles to a gas tank, so 270+270 = 540, so you will still have some gas to do some cruising around Miami…well, if you can handle the traffic. While in Miami you have to hit South Beach, if for nothing else than to just walk it! We also love the Wynwood Walls, stop here and take enough pictures to fill your IG feed for months! So many pieces of artwork and places to take pictures.
Ok, these last two stops even have you stopping for gas if you are in the Toyota Highlander Hybrid, but I felt as though two of our favorite Florida Keys deserved an honorable mention.
If you drive about 320 miles south of Tampa you will be at the first of about 1,700 Florida Keys. This Florida key is known for it's diving, but you will also find botanical gardens, wildlife centers, and plenty of charter boats.
You can't talk about the Florida Keys without talking about Key West! If you drive the 425 miles south of Tampa, you will be able to take pictures of the Southern Most Point in the United States. There is also lots to do in Key West, so if you make the road trip from Tampa to Key West, be sure to plan a weekend.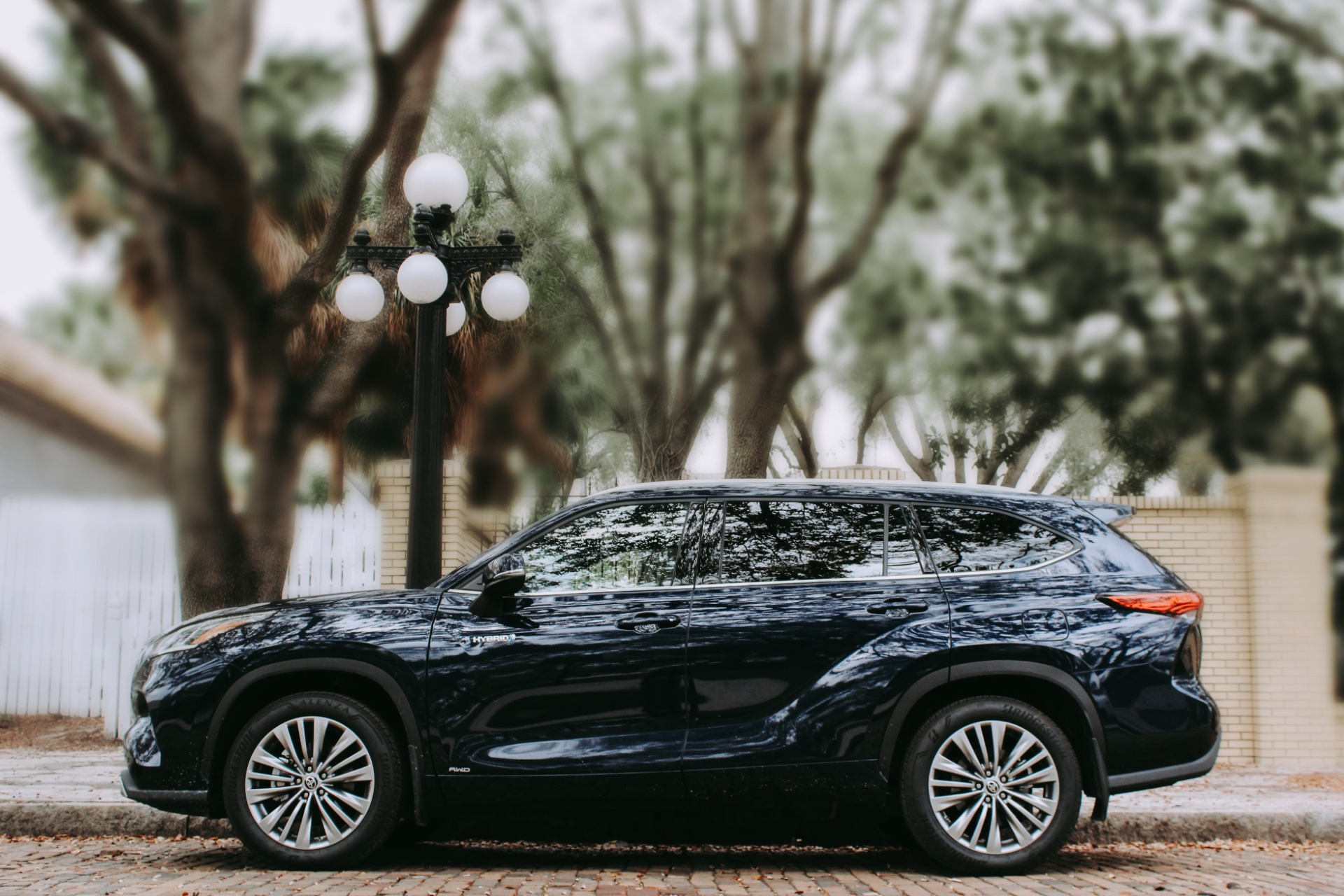 What is one of your favorite Florida Road Trips On One Tank Of Gas? Will the Toyota Highlander Hybrid take you there?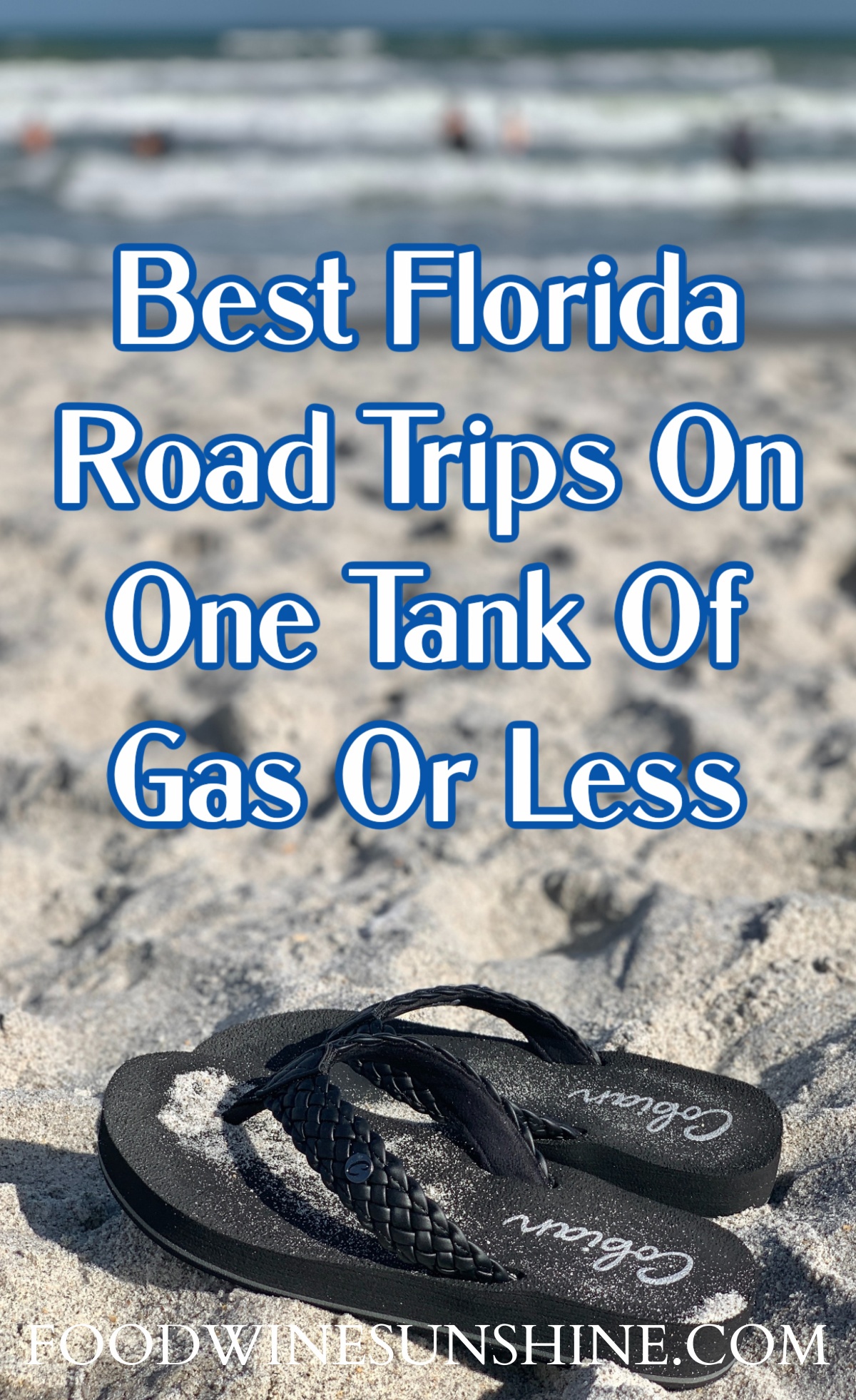 Make sure to visit Food Wine Sunshine for more Florida Family Fun and stay up to date with me Facebook, Twitter, Pinterest, and Instagram.