(Last Updated On: January 20, 2021)
Here are some of the best things to do in Key West Florida. Whether you are visiting for a day or a week, be sure to add these fun things to do in Key West to your travel plans.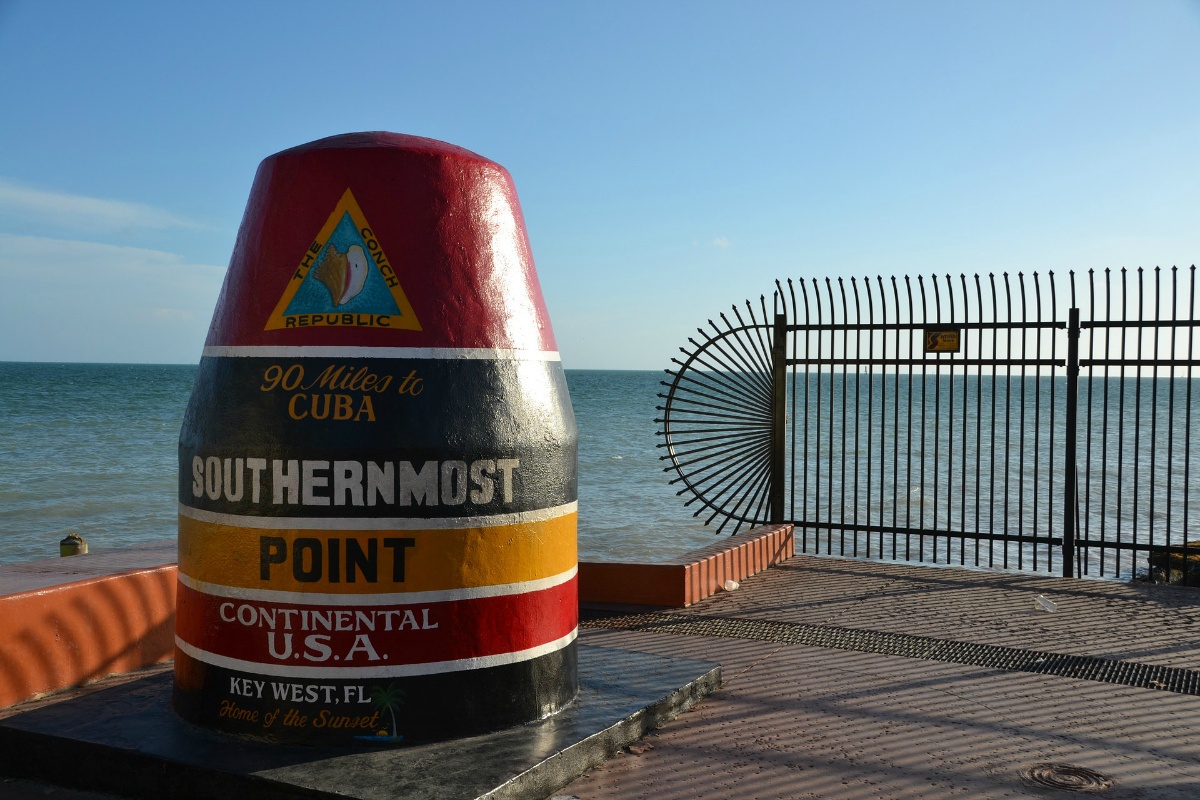 10 Fun Things to Do in Key West
Key West is the southernmost and westernmost of the Florida Keys, located just 90 miles away from Cuba. People visit the island to relax on its gorgeous beaches, attend classy destination weddings, and experience its vibrant nightlife scene. Key West is also a great place to find aquatic attractions. Whether you want to experience the water from the comfort of a charter boat or from miles offshore, there's a tour company on the island that can accommodate you. Key West is about a 6.5 hour drive or a super short flight for us here in Tampa. I would say the longest part of the drive is actually in the Keys themselves, it's a two-lane road, so hope for no traffic or fender benders because there isn't the opportunity to turn around.
These are some of the best things to do on Key West. On this list, you'll find both popular attractions and hidden gems that cater to travelers with or without kids. No matter who's joining you on your trip to Key West, you can build an exciting itinerary that will keep everyone entertained!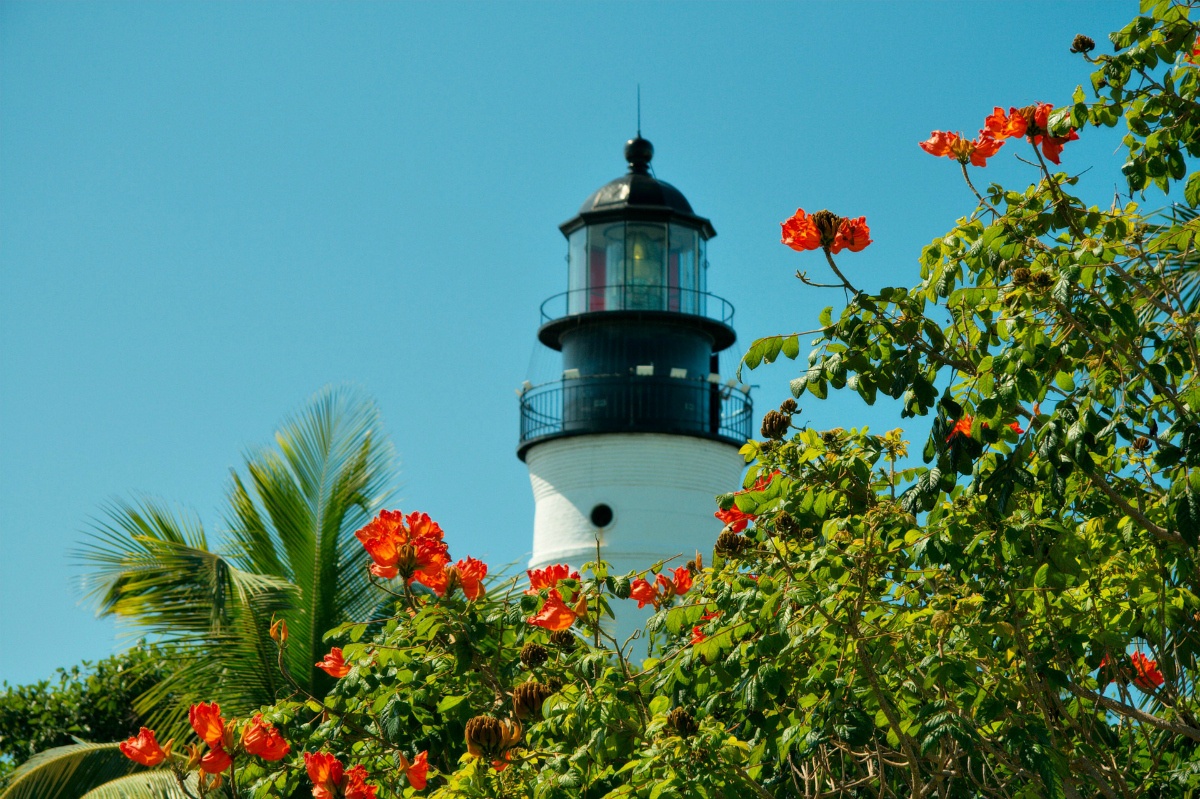 At most aquariums, you can only interact with the animals from outside of their tanks. The Key West Aquarium is different – they have "touch tanks" where you can hold small aquatic creatures like hermit crabs and starfish. At the shark exhibit, you can learn about the gentle giants that the media portrays as monsters. Since there's so much to see at the Key West Aquarium, each ticket is valid for two consecutive days! So, if you are looking for things to do with kids in Key West, this is definitely one of them, especially since you can go two days for the price of one!
Be sure to catch the daily shark feedings at 11:00am, 1:00pm, 3:00pm, and 4:30pm. These feedings allow aquarium visitors to watch the sharks while they're the most active. Have your camera ready – taking photos is encouraged!
Fort Zach Taylor has public restrooms, making it more family-friendly and accessible than other beaches on Key West. This beach has lots of fun things to do in Key West with kids. It is perfect for snorkeling, fishing, and biking along paths in the shade. You'll also find nature trails that are suitable for bird watching and leisurely hikes. After you've spent the afternoon at the beach, check out the fortress!
If you don't have your own umbrellas or beach chairs, you can rent some from Chickee Hut Beach Rentals. You can also rent rafts and snorkel equipment, so there's no need to buy your own unless you plan to snorkel elsewhere.
Only 60,000 people visit this national park each year, and it's only accessible by boat or waterplane. At this remote attraction, you can snorkel in crystal-clear waters among 67,000 acres of coral reefs. There are also several diving spots at Dry Tortugas that will blow your mind, like the Windjammer wreckage and the Pulaski Shoals coral reefs. While staying at the park overnight is expensive, it can create once-in-a-lifetime experiences!
The best time to visit the Dry Tortugas National Park is in the summer, when the water is calm and the sea turtles are active. If you visit during the autumn months, you'll likely encounter choppier winds and less visibility in the water.
Papa's Pilar Rum is dedicated to Ernest Hemmingway, and it's even run by his family! This distillery is the largest on Key West, serving rum inspired by Hemmingway's work. For just $10, visitors above the legal drinking age can witness the rum-making process, browse the gift shop, and sample some delicious rum. If you love rum and literature, Papa's Pilar Rum should be at the top of your Key West bucket list!
The Hemmingway family donates the majority of the distillery's proceeds to local charities, including the Coastal Conservation Association and KOA Care Camps. When you buy a distillery tour ticket or memorabilia from Papa's, you're giving back to the community!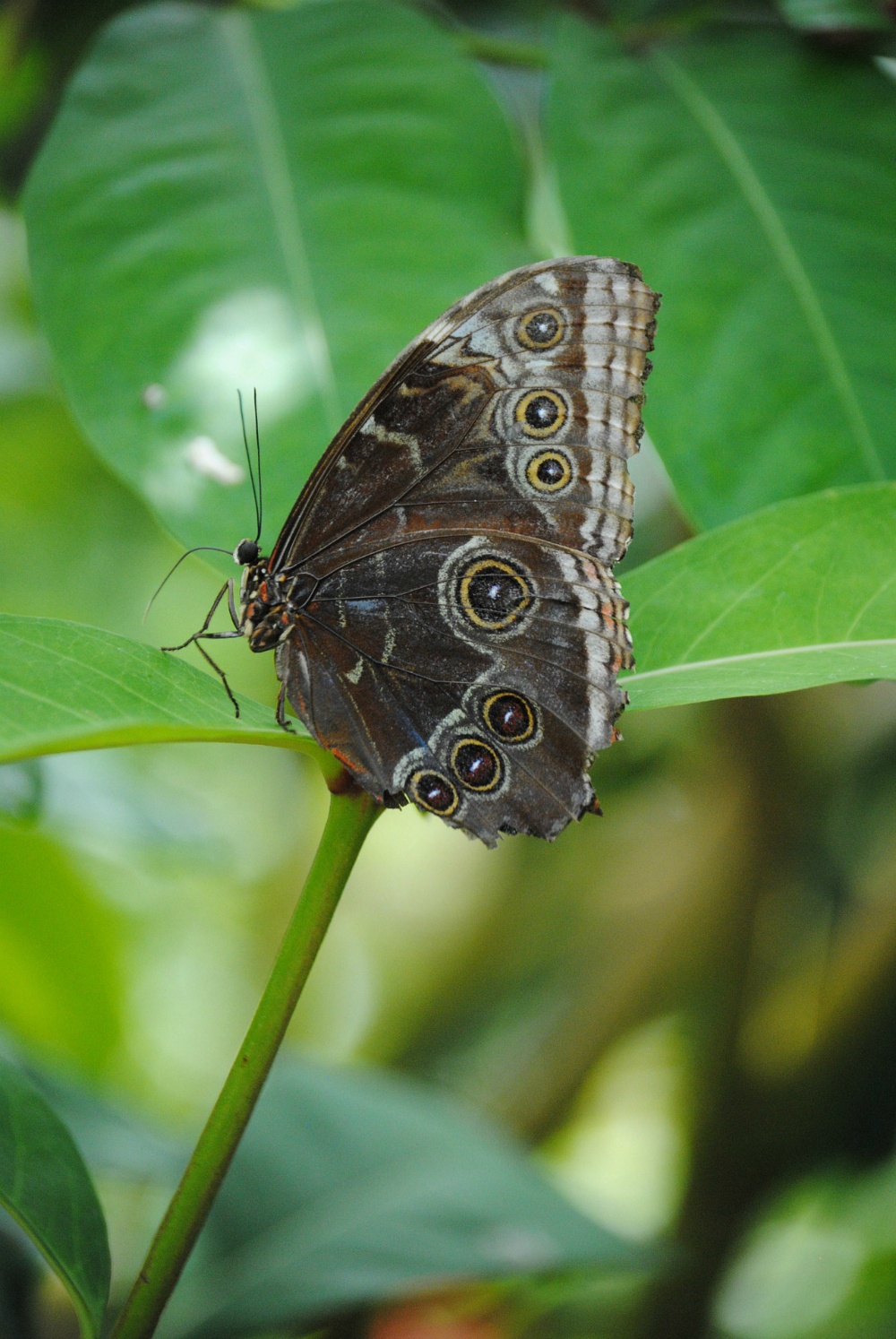 This conservatory is home to 50-60 different butterfly species and 20 exotic bird species. In addition to the temperature-controlled climate that houses these creatures, you can also visit a learning center with live caterpillars in it. Before you leave, be sure to stop by the gallery and gift shop!
Tickets to the Key West Butterfly & Nature Conservatory cost $15 for general admission, $12 for seniors and military personnel, and $11 for children.
While Key West isn't technically the southernmost point in the United States, there's a buoy at the intersection of Whitehead and South Streets that begs to differ. The concrete buoy was erected in 1983 to serve as a tourist attraction, and visitors frequently stop by to take photos of it. Despite Florida experiencing dozens of strong hurricanes since the 80's, this buoy has survived them all! This is one of the free things to do in Key West that you will definitely have to check out.
Have you ever been to an underwater park? This massive aquatic attraction offers glass-bottomed boat tours, scuba and snorkeling excursions, and kayak rentals for those who can't get enough of the Key West waters. There's also a 30,000-gallon aquarium in the park's Visitor Center, complete with a theater that shows nature videos. Unlike other beaches that make you pay for a beach wheelchair, the John Pennekamp Coral Reef State Park offers this amenity to guests for as one of the free things to do in Key West!
Pennekamp Park is working on becoming even more accessible than it already is. In the meantime, wheelchair-bound guests can snorkel with Encounter, the park's snorkeling vessel with wheelchair tie-downs.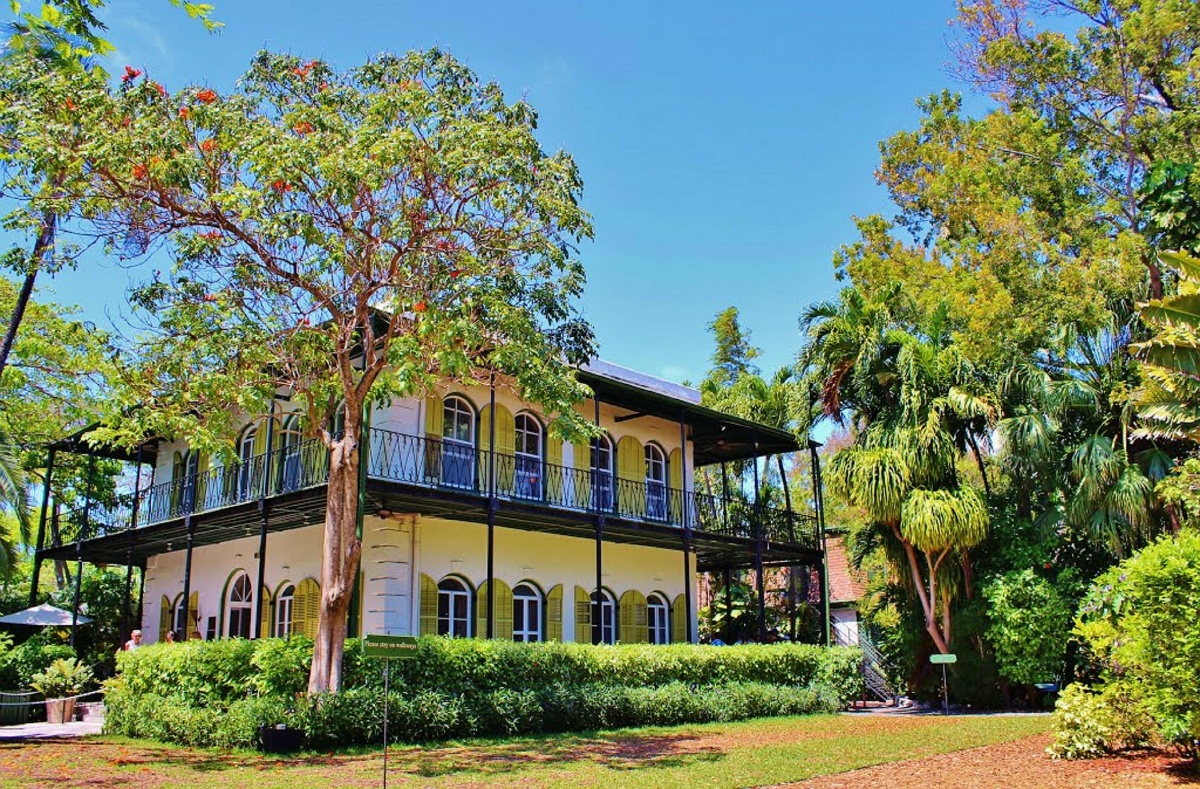 In the 1930s, famed writer Ernest Hemingway lived in Key West. As you enter his former home, you'll get to see the property's rooms, gardens, and swimming pool while learning about Hemingway and his personal life. Dozens of 6-toed cats run around the estate, so be on the lookout for them. Some of these furry friends are direct descendants of Hemingway's cat, Snow White!
Admission to the house and museum costs $15 for guests over 13, $6 for children ages 6-12, and is free for anyone under 5. Tickets can only be purchased with cash at the door.
Duval Street
Duval Street is lined with Key West's most popular bars. Some of these establishments are even packed in the middle of the day! The most well-known bar in town is Sloppy Joe's, which was opened on the day Prohibition ended. The Schooner Wharf is also a great choice, especially if you're in the mood for food. Wherever you go on Duval Street, you're in for a party! Walking around Duval Street is definitely one of the fun things to do in Key West.
If you're visiting from outside of the United States, remember that the legal drinking age here is 21.
Drag Shows
Key West has a thriving drag scene, with nightclubs hosting nightly or weekly shows. Some clubs (like Aqua) even host shows for all ages. If Aqua is booked while you're in Key West, consider seeing a cabaret show at La Te Da. At this classy drag event, highly-respected performers impersonate showbiz greats like Judy Garland and Cher.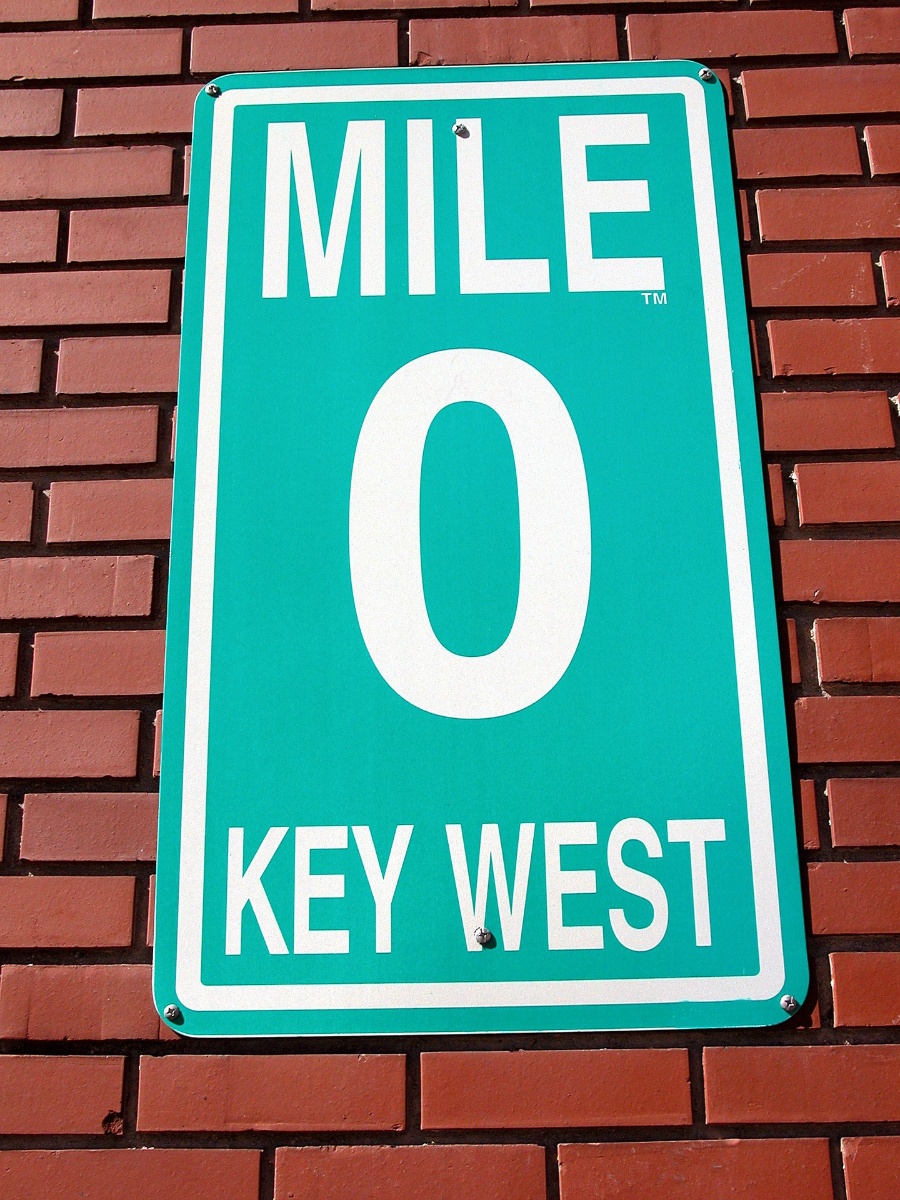 From families with young children to college students on spring break, Key West is for everyone. This tropical getaway has so much to offer, whether you're hoping to relax on your trip or attend a never-ending party. The island's attractions will keep you busy for hours every day, so don't plan on spending too much time at your hotel!
Speaking of hotels, if you are looking for a place to stay in Key West, Havana Cabana at Key West is located just minutes from Key West's historic Old Town, the 106-room, waterfront Havana Cabana at Key West Hotel invites visitors to experience Florida's southernmost tropical paradise in a new kind of way. The Cuban-themed hotel features a tropical décor and a host of boutique amenities. Guest rooms feature pool and gulf views, with family suites also available, and the resort is also pet-friendly. The hotel's own Floridita Food Truck serves an authentic Cuban-inspired menu, including café con leche, pastries and Cuban sandwiches. Havana Cabana is home to Key West's largest pool, with plenty of room the spread out and soak up the sun.
There is also the Barbary Beach House Key West. This resort is set amid a lush topical haven and invites guests to enjoy an array of amenities, including a lagoon-style pool with private cabanas; secluded lounging hammocks; bicycles; complimentary shuttle service to Duval Street and the Downtown Seaport Harbor; and full-service restaurant with indoor and outdoor seating and pool bar. Across the street at the Barbary Beach Club, guests enjoy complimentary use of Hobie Cats, paddleboards, and kayaks, as well as a half-mile stretch of sandy shoreline for strolling and sunning at Smathers Beach. Having recently completed a top-to-bottom, resort-wide conversion, the resort boasts mostly suite-style accommodations.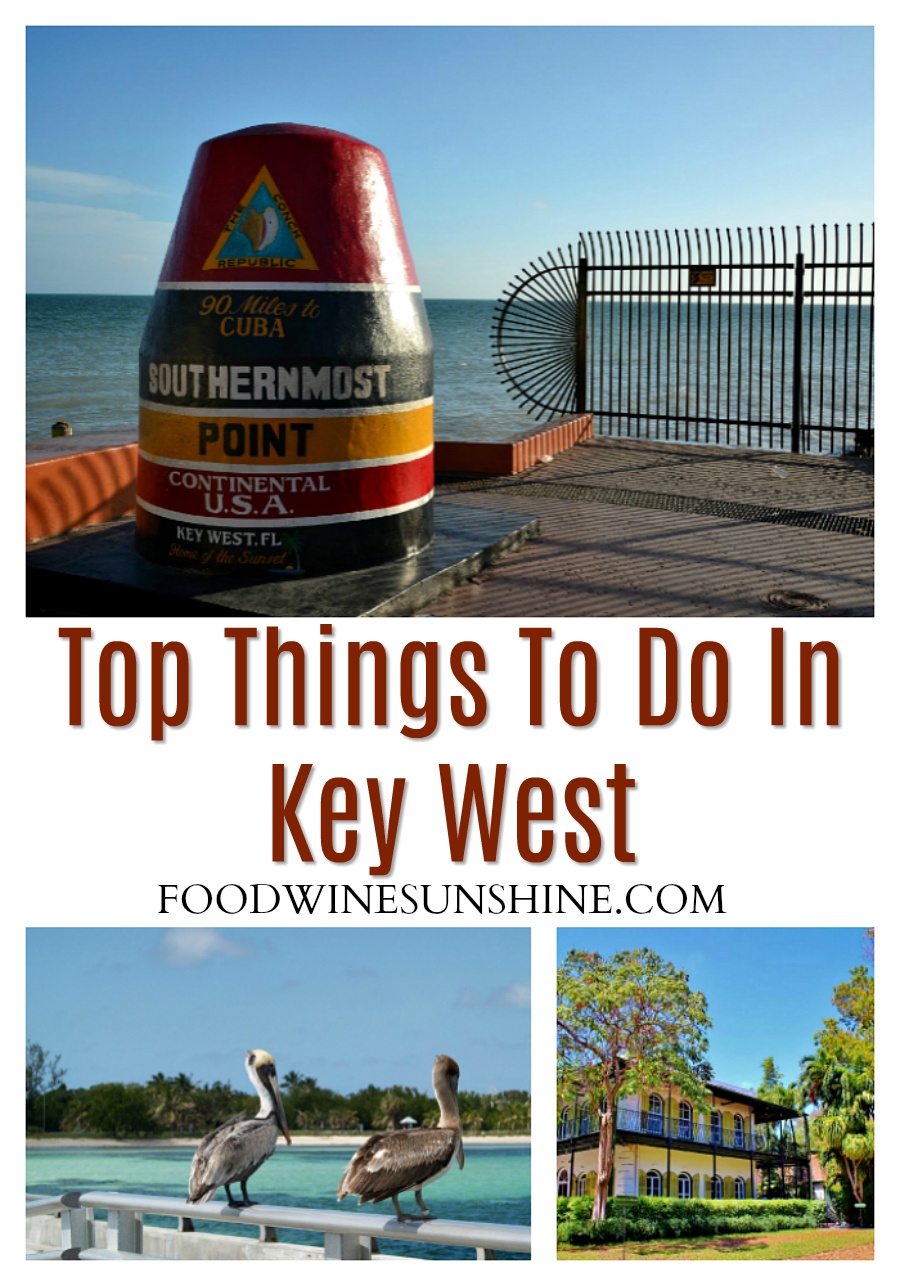 Make sure to visit Food Wine Sunshine for more Florida Family Fun and stay up to date with me Facebook, Twitter, Pinterest, and Instagram.