(Last Updated On: March 31, 2021)
Tulum Mexico is a beautiful place to visit. While vacationing in Tulum there are many areas that are filled with history, archaeological sites, wildlife and more. Here are some of the best day trips from Tulum.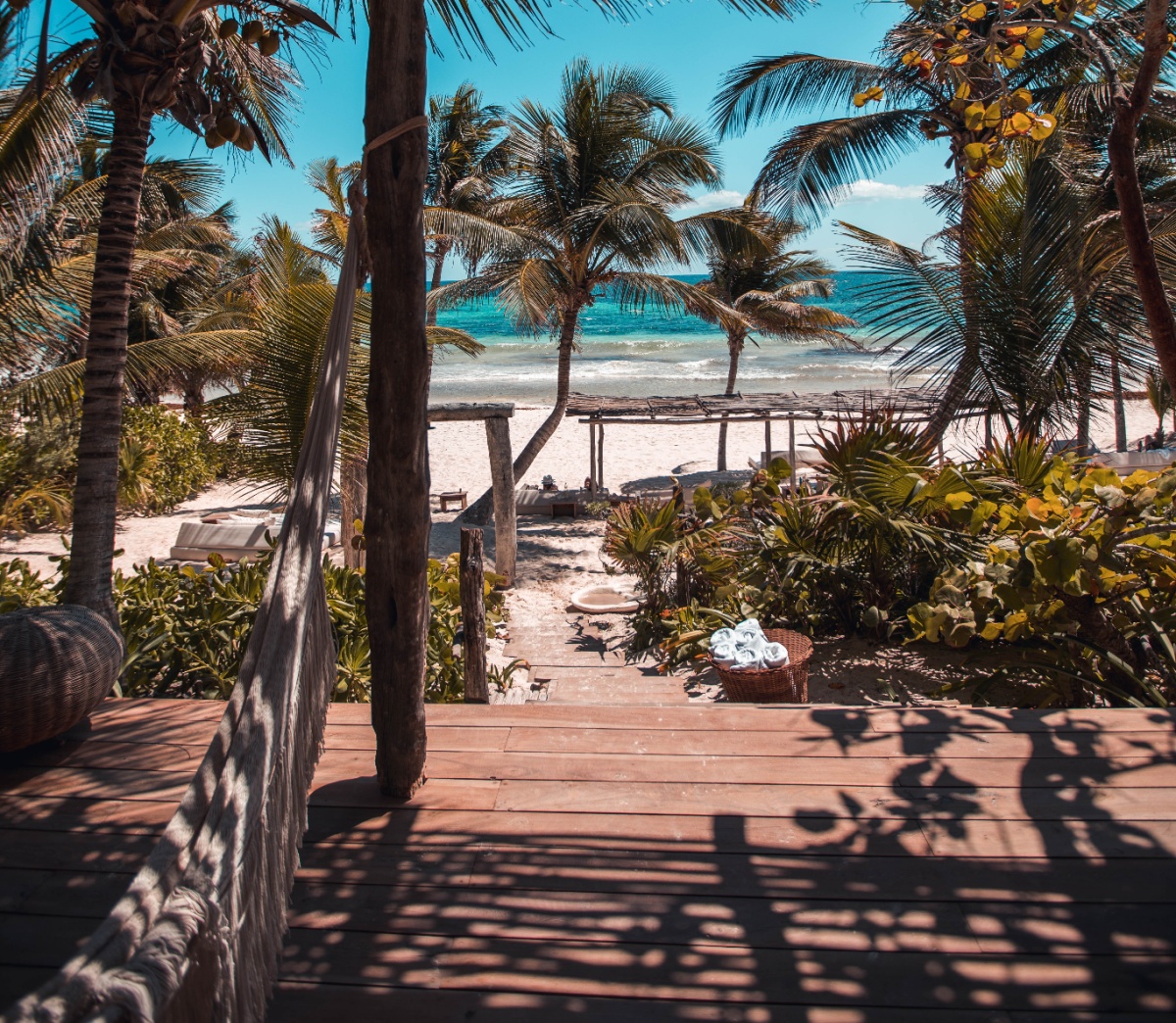 Best Day Trips From Tulum Mexico
Tulum is an absolutely stunning place to visit. In fact, on our first visit, we never left town! But if you are in Tulum Mexico for more than a few days, you may want to venture out and explore the area. Here are some of the best day trips from Tulum. Just in case you need a break from relaxing on the beach 😉
Day Trip Ideas From Tulum
Within a short distance from the town of Tulum, there are many activities and sights to see. You can take a trip to the Gran Cenote, float down a mangrove river, or fly fish. Let's explore a few of these day trip options below.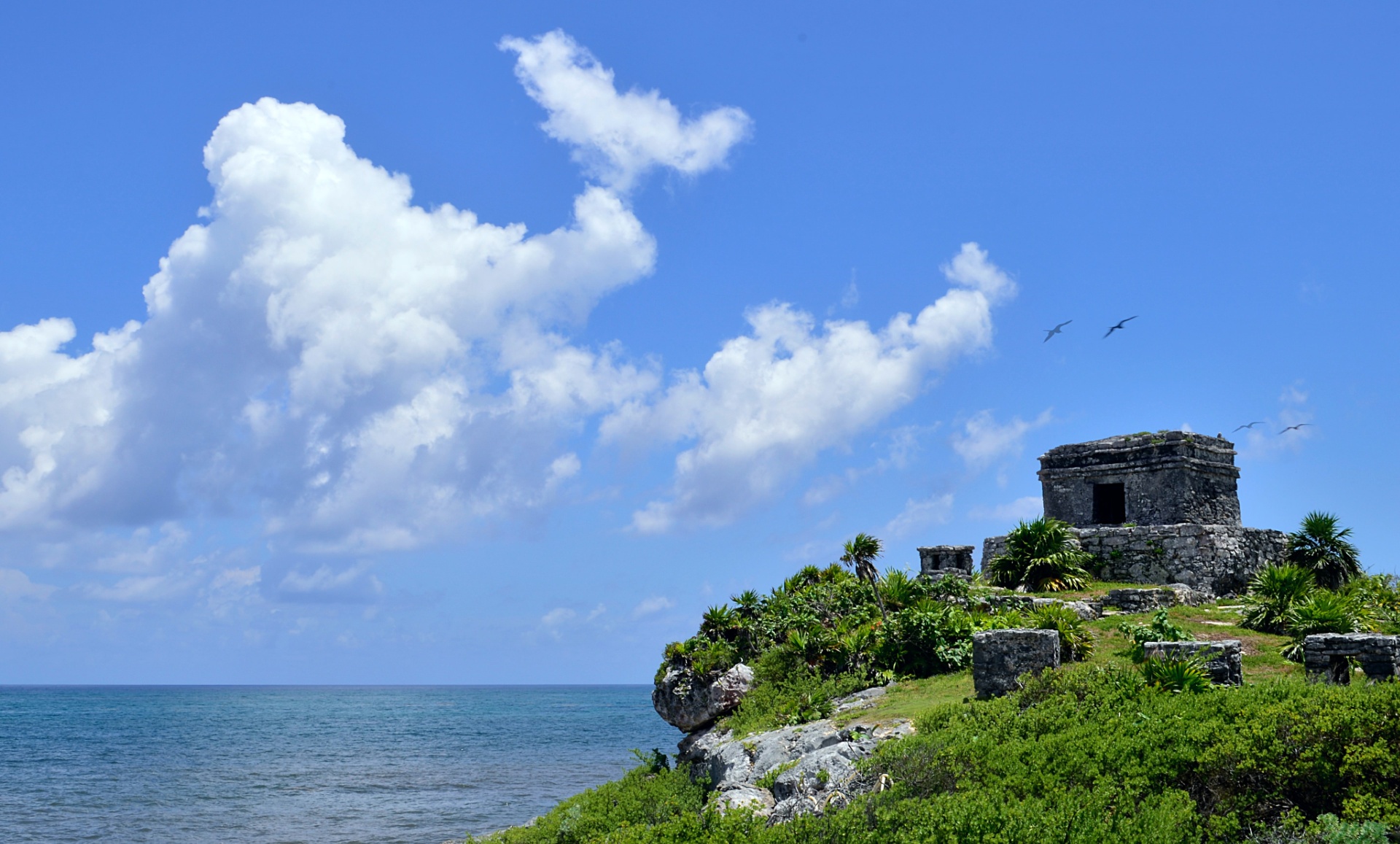 Mayan Ruins
If the Mayan ruins at Tulum spark an interest in ancient archaeological sites, then visit the less well-excavated ruins at Cobá about 3km west of Tulum town. The Cobá ruins are deeply hidden in the dense jungle, and you can climb to the top of one of the pyramids for great views of the surrounding area.
Cobá
Cobá was settled much earlier than Tulum and is much smaller than Chiché n Itzá, but it was home to an impressive 40,000 Mayans. It is believed to have more of a resemblance to the architecture of the famous ruins in Tikal, Guatemala, rather than other sites in Mexico. The nearby lake has large crocodiles living in it so remember not to go for a dip there!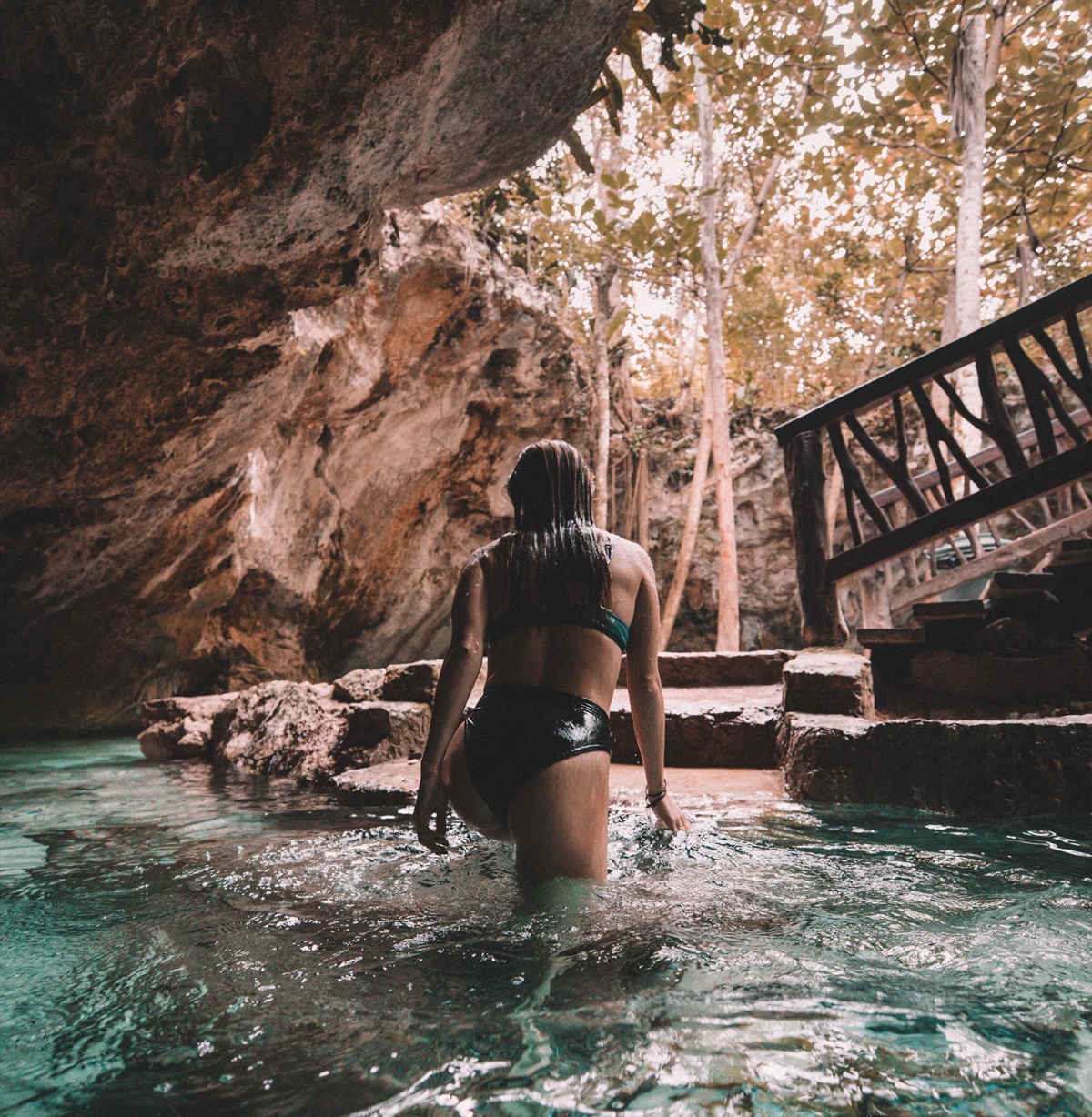 Gran Cenote and Caves
About 2 miles from Tulum is the Gran Cenote; the Yucatá n Peninsula has many of these water holes and caves. Diving and snorkeling them is possible, marveling at the remarkable formations under the water. Trips can be arranged from dive shops in the town, or with personal snorkel gear, it is possible to get there by taxi or to cycle.
Within a few hours drive south of Tulum is the Sian Ka'an Biosphere Reserve. Here it is possible to go on a kayak tour through the mangrove islands. Boat tours to see the spectacular diversity of Flora and Fauna include a float down a mangrove river with buoyancy jackets on. Keen bird watchers can take a sunset tour on a boat to see some of the hundreds of species of birds and can enjoy quietly floating past a nesting island.
All trips include information on the natural history of the area and the chance to see howler monkeys, anteaters, crocodiles, and giant land crabs, and if you are really lucky, you may spot a jaguar, ocelot, or tapir. Experienced English speaking guides are available to provide information on this UN classified World Heritage site.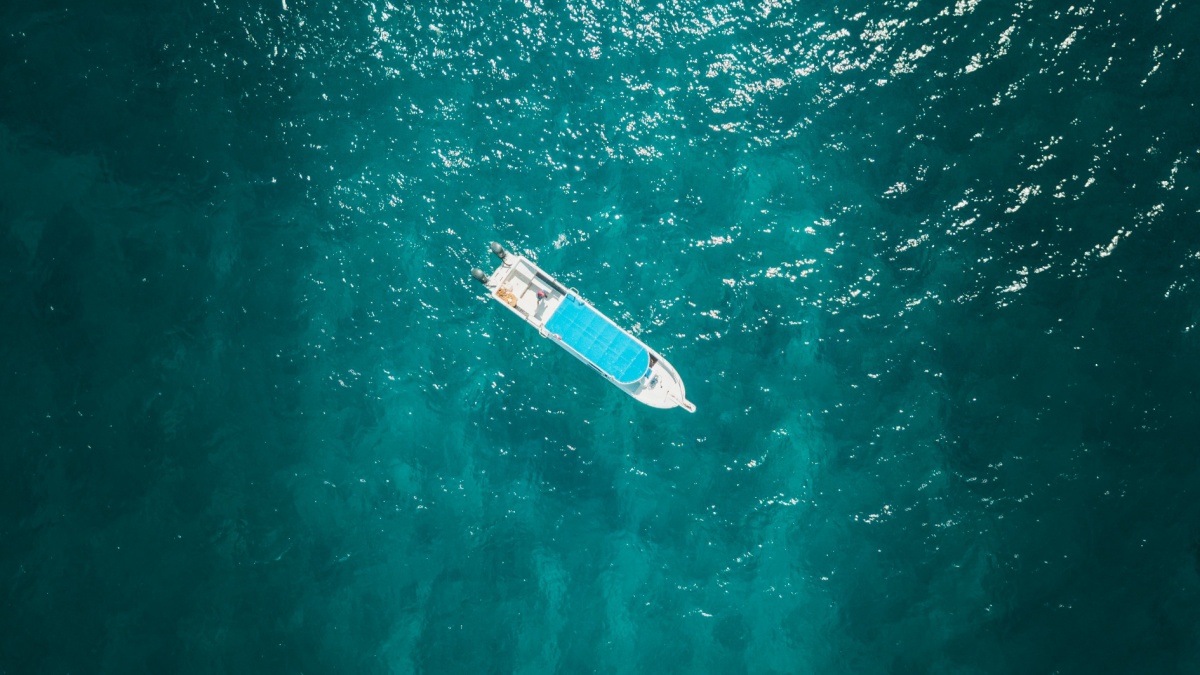 Fishing fans can try their hand at catching a Bonefish, Tarpon, Permit, Jack, Snook, or Barracuda in the river town of Punta Allen. This small town is known for its sport fishing trips. Most of the 400 residents here survive from fishing. Although rare, it is possible to spot Manatees whilst on a fly fishing trip. Close to the shoreline lies a reef that is worth a snorkel or dive, it is currently in good shape, and locals are always keen to organize a boat trip at a reasonable cost.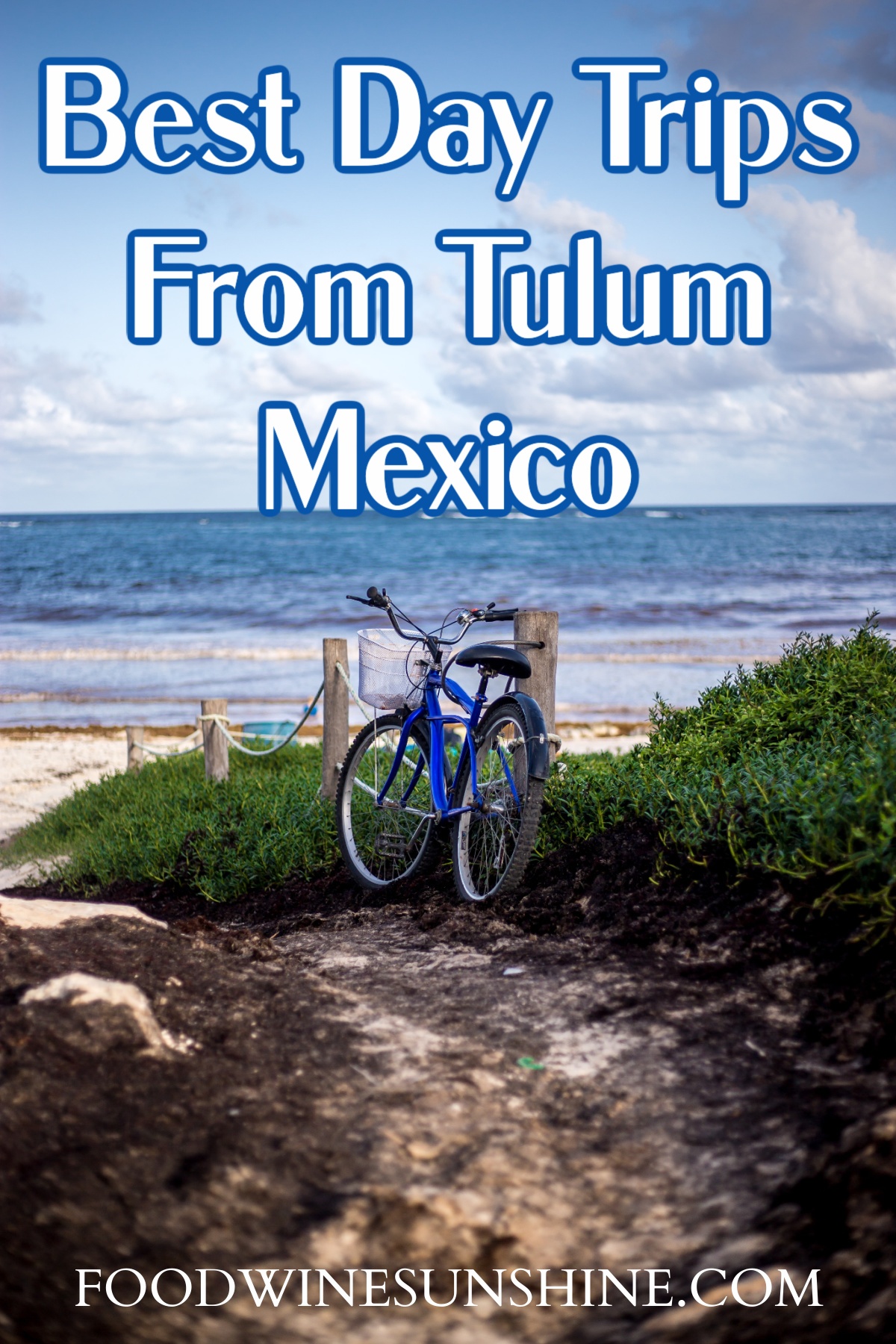 Although Tulum itself can keep the discerning tourist busy for many days, short day trips to the area around Tulum also have a great deal to offer. Whether it's archaeological sites, natural history, and wildlife, cenotes, and caverns, fishing and diving, or just the opportunity to really get off the beaten track, then spend some time exploring this delightful region.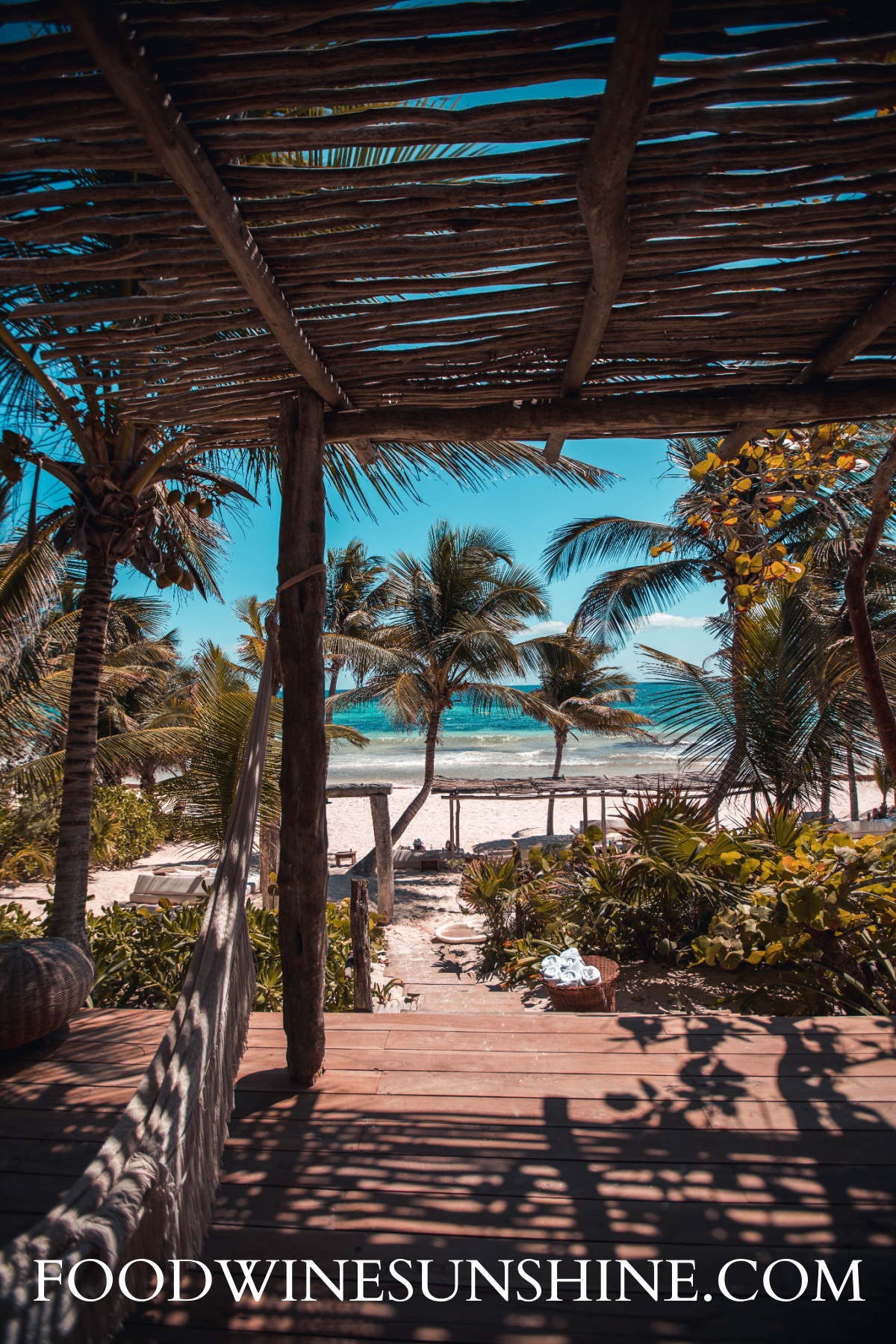 Have you been to Tulum Mexico? What is one of your favorite day trips from Tulum?
Be sure to check out Food Wine Sunshine on Facebook, Twitter, Pinterest, and Instagram for travel destination ideas, healthy recipes, and more.