(Last Updated On: October 9, 2022)
Miami is a popular tourist destination in Florida. When planning your trip to Miami be sure to add these Top 11 Free Things To Do In Miami to your travel itinerary.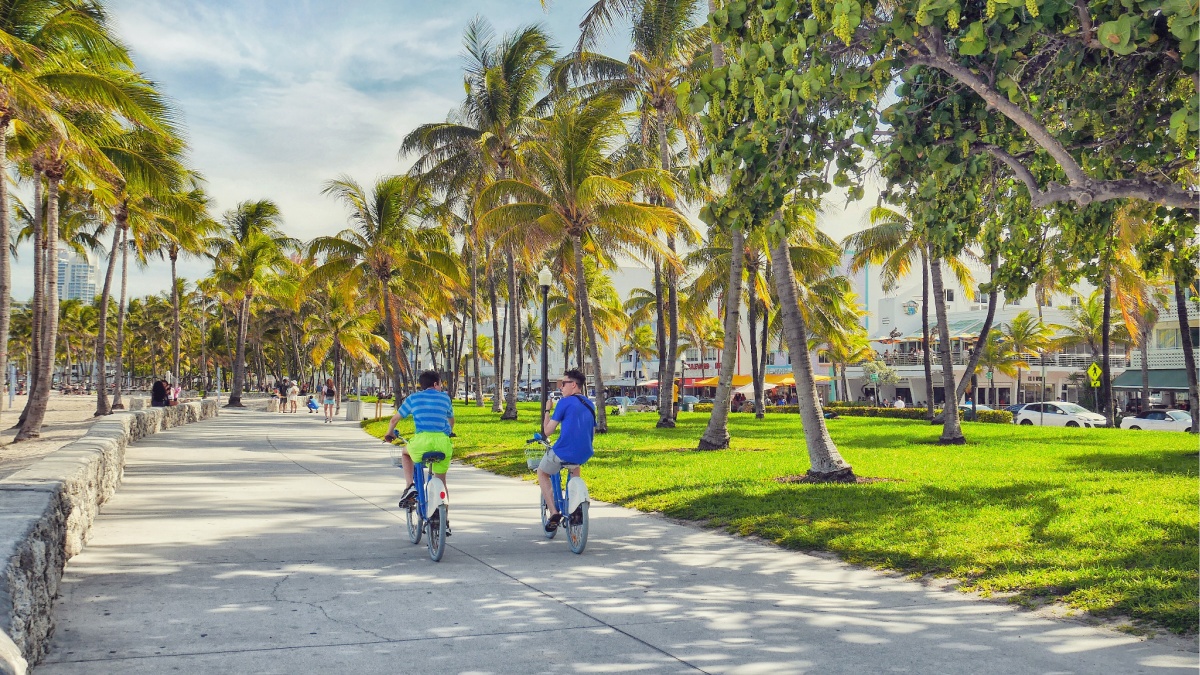 Top Free Things to Do in Miami
Miami is more than a spring break party destination – it's a beach city with a healthy mix of family-friendly and adult activities. Over 23 million tourists visited this shopping, sunbathing, and art enthusiast paradise in 2018, including many from outside of the country. If you aren't already planning a trip to Miami, what are you waiting for?! Miami is a 4 hour drive for us here in Tampa and only 40 minutes from Ft. Lauderdale.
For many people who'd love to visit Miami, the reason they haven't yet is the cost. An average vacation in Miami costs $158/person/day, making it more costly than some European hotspots. One of the easiest ways to save money in this expensive city is to not pay cover fees whenever you can. By visiting free attractions instead of tourist traps, you can spend as little as $66/person/day on your trip!
There are plenty of things to do in Miami with kids, or if you are on a solo adventure.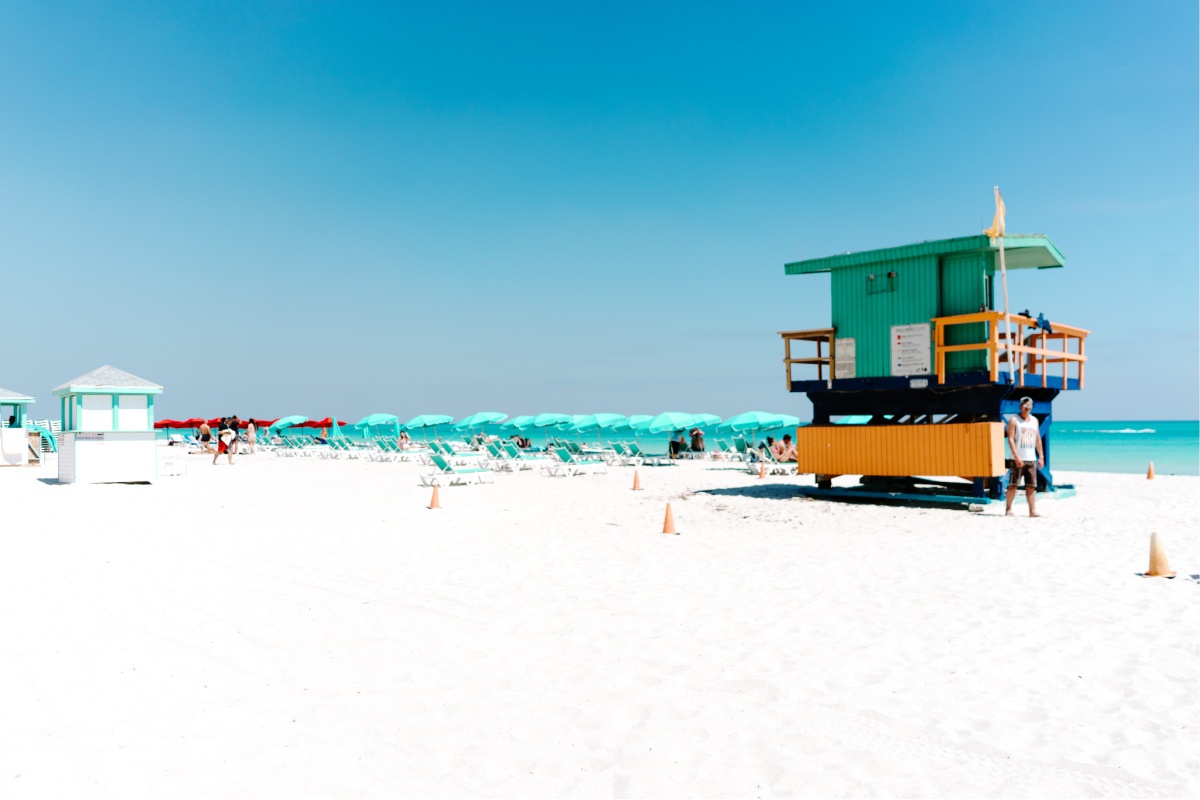 South Beach
In Miami, South Beach is where the party's at. During the day, you can sunbathe and swim at the beach itself. Afterwards, take a stroll through the neighborhood. There are plenty of photo ops to be found here, and you're always free to window shop. Even though South Beach is ritzy, it's free to explore and relax at this spring break hotspot! If you can find a parking spot 😉
Every Monday, Wednesday, and Saturday, you can catch a free yoga class at Bayfront Park in Miami. These rain-or-shine classes welcome all yogis, regardless of their skill level. Arrive early to ensure that you can take a spot on the grass – these classes fill up!
Registration for these yoga classes is offered on a first come, first serve basis. Each participant must be at least 18 years old and provide their own mat, water bottle, and towel. If it's too cold or rainy to run the class outdoors, Bayfront Park will move it to their dance room.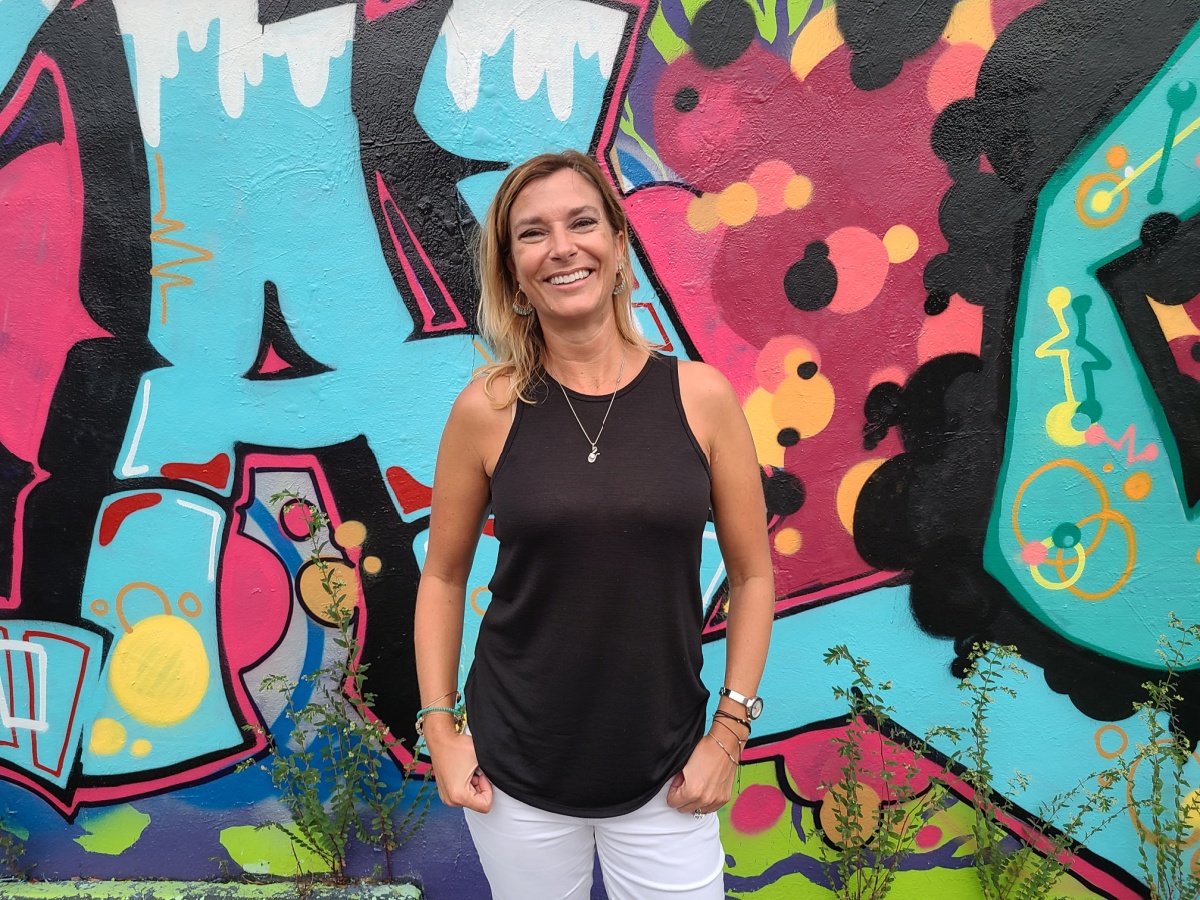 Take a self-guided public art tour of the Wynwood Walls, a Miami district that's covered in murals. Graffiti and street artists from around the world added their personal touches to the area's walls and doors, giving those who pass through them a reason to appreciate their underrepresented art style. Prep your camera and start searching for Instagram hashtags – you'll want to take dozens of photos at this attraction! This is one of my favorite free things to do in Miami. And when you are done walking around, be sure to hop in the car and drive up and down all the streets in the area, there is extraordinary art on every building!
Everglades National Park
If you'll be in the Miami area, you shouldn't leave without seeing the Everglades! To see the alligators, head to the Big Cypress National Reserve within the park. You should also stop by the Fakahatchee Strand Preserve State Park and the Corkscrew Swamp Sanctuary while you're there. There's so much to see at the Everglades, so plan to spend a day or two exploring if you want to see as much of it as you can.
Stop by Wood Tavern on a Tuesday night – from 6:00-9:00pm, they serve free tacos! If the line is too long, come back the next day for free drinks on ladies' night. As a part of the Wynwood Art District, the bar is also covered in photo-worthy creations. Whether you're hungry, thirsty, or just looking to take some pictures, squeeze in a mid-week visit to this local hotspot!
While these free offers don't last all night, the party at Wood Tavern doesn't stop until 3:00am from Tuesdays-Saturdays, 12:00am on Sundays, and 2:00am on Mondays. Even if you can't make it on Tuesday or Wednesday, stop in to dance, meet some locals, and hear great tunes.
The third Fridays of each month are filled with fun in the Little Havana district of Miami. Musical events, family-friendly activities, and art make this free monthly event one to schedule your trip around. Even the transportation to Viernes Culturales is free when you take the trolley!
If you arrive before 7:00pm, consider taking Dr. Paul George's free historic walking tour of Little Havana – it'll put some of the festivities into context. Don't leave Viernes Culturales without seeing the Calle Ocho Latin Walk of Fame, which pays tribute to Latin celebrities.
This independent bookstore hosts dozens of free events in Miami each month. Hear authors speak about their work, learn about their lives, and explore different topics without spending a dime. Books & Books also hosts poetry groups, reading groups, workshops, and lectures that are open to the public. If you need a break from partying and beach-going, check out the store's event schedule!
Miami is home to a Holocaust memorial featuring green spaces, a wall with the names of thousands of victims, and a sculpture depicting the atrocities. Statistics don't always leave a strong impact on those learning about the Holocaust, but this memorial moves its visitors as they further understand what happened.
The Holocaust Memorial is open 365 days a year from 9:30am until sunset. Self-guided tours are free, though a $2 donation is recommended for a brochure.
Art Deco District
The Wynwood area isn't the only place to appreciate art in Miami. The city's Art Deco District is home to over 900 such buildings, which include hotels, theaters, and other businesses. Head to Collins or Ocean Avenue to see the largest concentration of art deco architecture in the United States! Be sure to have your camera ready, since you'll likely find many fascinating buildings in this part of Miami.
South Pointe Park
There's nothing quite like walking along a beach city's pier. South Pointe Park's 450-foot-long pier is a great place to watch the sunset or admire the ocean. While you're here, you can relax on the beach or bring your kids to the playground. Spending an afternoon here is a great way to enjoy the sun with your family in Miami – not all of Miami's outdoor spots are filled with partiers!
Brickell City Centre is a huge outdoor shopping plaza. Even if you don't want to buy anything from any of the luxury stores, it's beautiful to walk around. There are also many places to stop and grab a bite to eat or enjoy a refreshing Miami-inspired cocktail.
The Oleta River State Park is the largest urban park in Miami. Located on the Biscayne Bay, this park is famous for its off-road bicycle tracks. The mangrove forest area in the park houses many species of flora and fauna. This park offers many activities to swimmers, canoeists and kayakers. Saltwater fishing is another major attraction of this park. There are facilities (like picnic tables and grills) for people to stay overnight.
The Bicentennial Park is a public park located in downtown Miami. It was opened in the year 1976 and is maintained by Miami-Dade County Parks and Recreation Department. This huge park (which can hold around 45,000 people) hosts many popular events like the Ultra Music Festival and the Warped Tour.
The Peacock Park was the center of Miami hippiedom in the late 60s and the early 70s. This relatively small park is well maintained and hosts many events and games. It is located next to the bay and offers fresh air and beautiful views to its visitors. The children's playground has many attractions (like the swing).
The Bayside Marketplace offers many choices for shoppers. Located in downtown Miami, this entertainment complex attracts millions of people every year. Various exotic restaurants in the Bayside Marketplace offer amazing dining experience for visitors. The mall also organizes various events to entertain its visitors.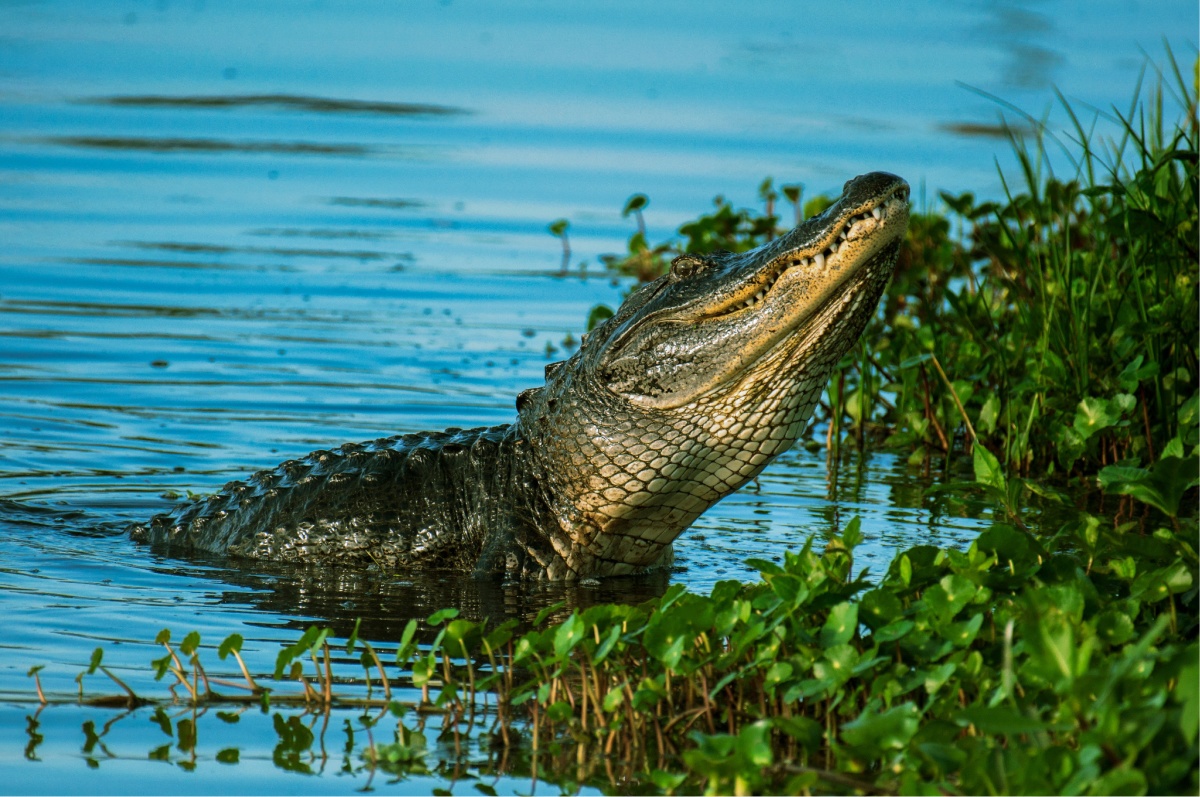 Miami is only as expensive as you make it. Skip attractions with expensive cover charges and focus your Miami travel itinerary on free and low-cost activities. From free food to free events, there's so much more to this city than beaches and parties – but even those can be squeezed into your trip for free. Save you money for a hotel with an incredible view!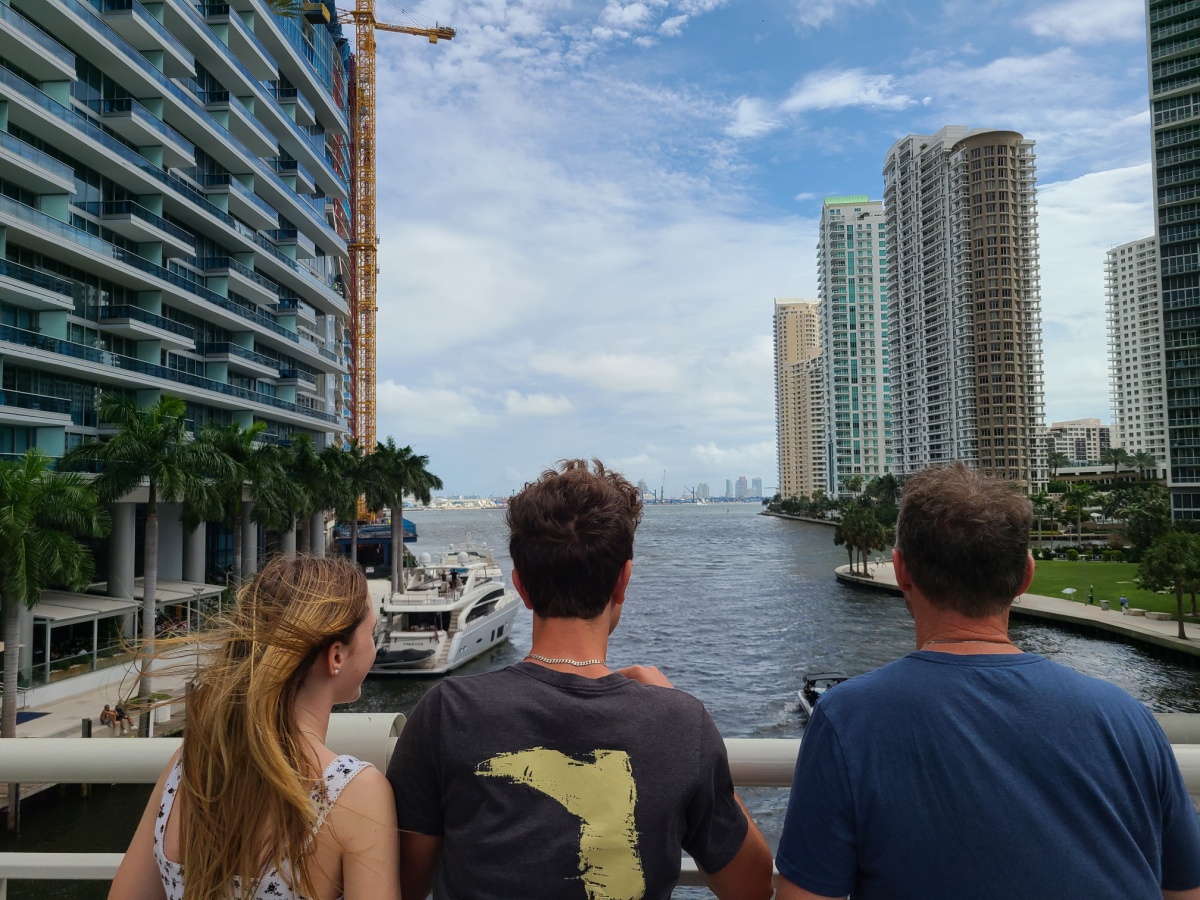 When we go to Miami we stay at the Kimpton EPIC Hotel located in Downtown Miami. We love the location, as we can walk to the water, Brickell City Centre, Starbucks, Whole Foods, the park and so much more. Inside the hotel there are two places to eat, ZUMA (which offers modern Japanese-inspired cuisine) and Area 13. Both restaurants offer amazing views where you can watch the super yachts drive by on the waterway filled with people enjoying Miami nightlife on the water. We have eaten at both restaurants and enjoyed them both. We typically go to ZUMA for dinner and Area 31 for breakfast.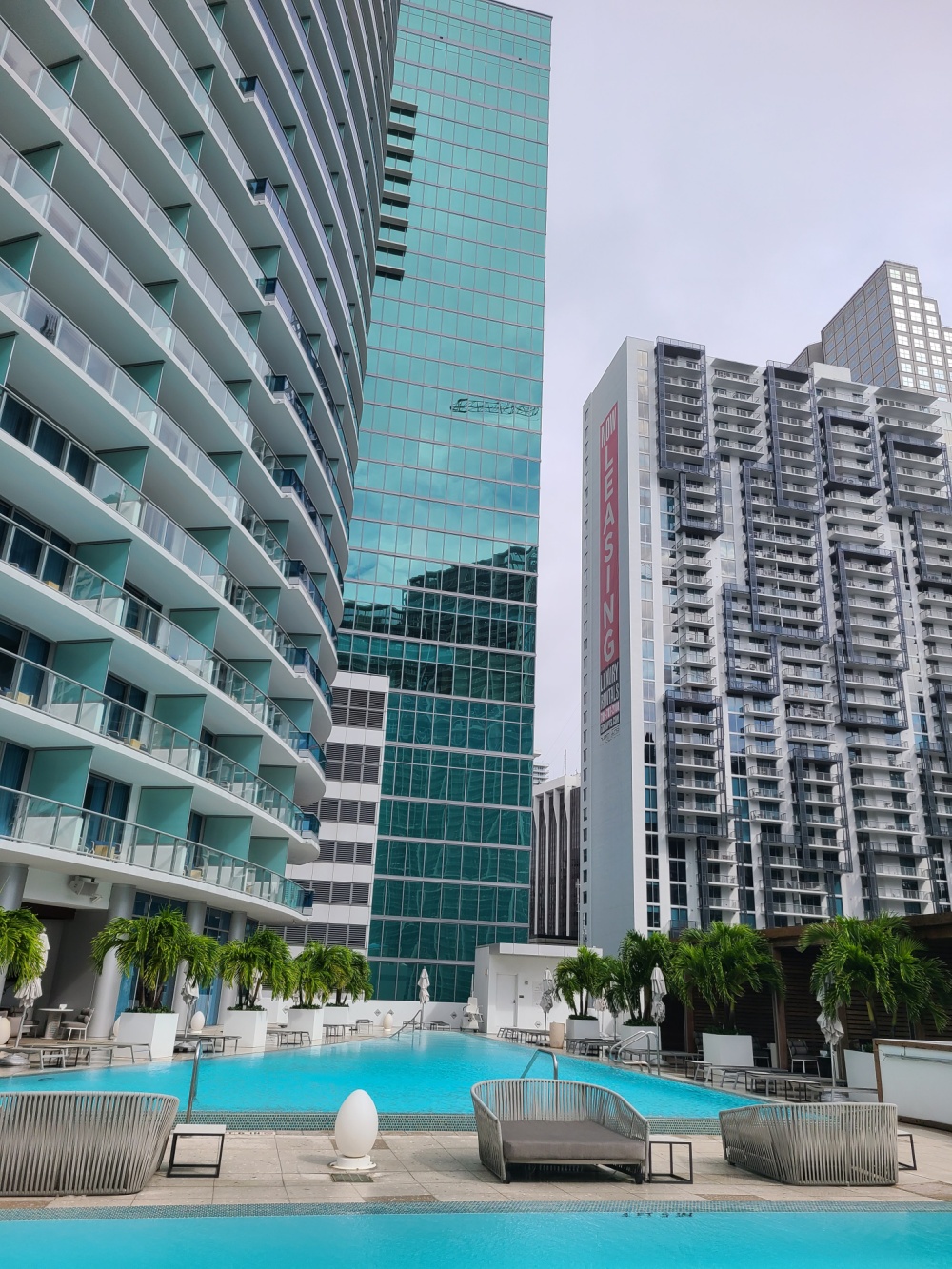 The EPIC Hotel also has two pools, a spa, yoga, a daily hosted wine hour (free wine? Yes please!), did I mention the views yet? Seriously, the views from the EPIC Hotel are well….EPIC.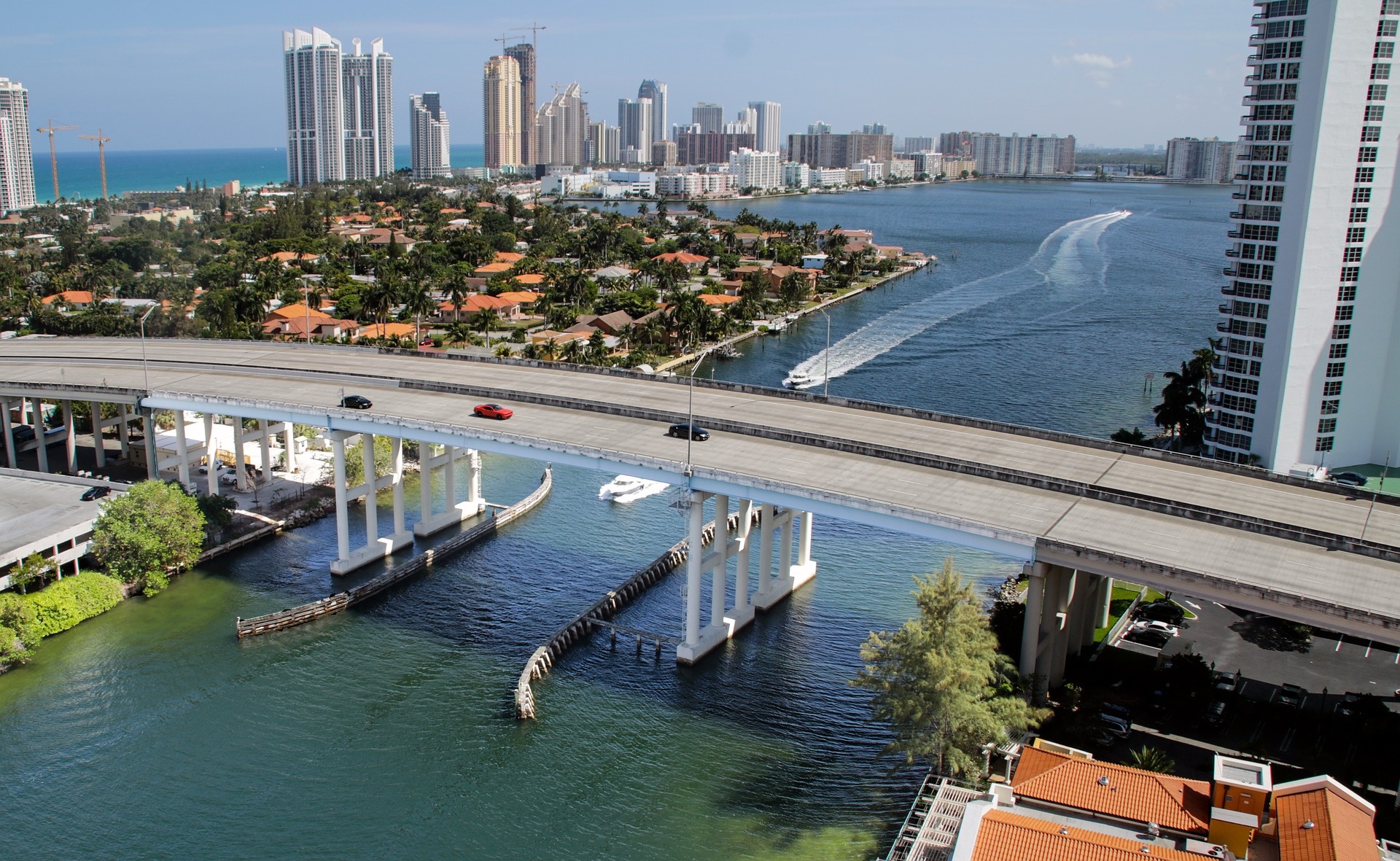 If you really want to splurge on the hotel in Miami, check out the Villa Casa Casuarina, Miami (Former Versace Mansion) and The Standard at Miami Beach. The Standard at Miami Beach is an adult-only luxury resort in Miami.
Have you been to Miami? Which free things to do in Miami will you add to your itinerary?
While these things aren't free, here are a few more fun things to do in Miami:
The Miami Seaquarium is a major attraction in South Florida. It is located on the island of Virginia Key. Its dolphin interaction programs are very popular. It houses sharks, sea turtles, birds, marine mammals, reptiles and fish. Lolita, the killer whale, is one of the major attractions of this park.
The Miami Science Museum offers an educational and entertaining experience for both children and adults. The museum houses an observatory, a planetarium and a wildlife center. The museum offers fascinating exhibits and various activities for its visitors.
The Miami Metro Zoo houses more than 700 wild animals in a cage-less sub-tropical environment. This zoo is open throughout the year. Animal lovers are sure to have a great time here. The 90 minute guided golf cart tour of the zoo is an amazing experience.
The Jungle Island is a major tourist attraction in Miami. It houses many species of birds, mammals, reptiles and fish. It also houses many species of plants (like the sausage tree). Shows (like the Tale of the Tiger) organized by the Jungle Island are very popular.
The Grapeland Water Park is the biggest water park in Miami. This amazing water park offers activities for people belonging to all age groups. This $20 million park took about three and a half years to build. Its pools are safe (life guards are well trained) and attractive.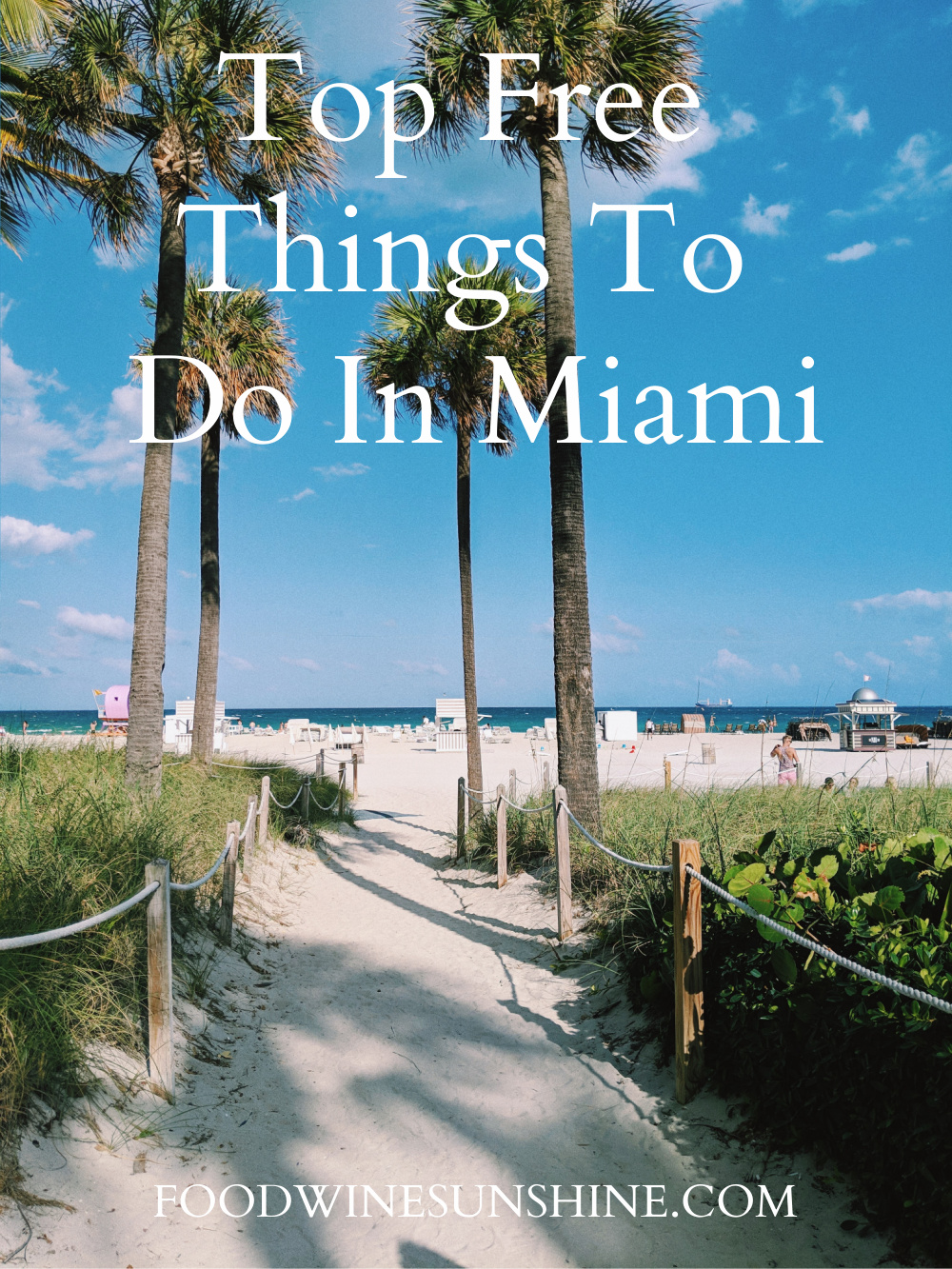 Follow Food Wine Sunshine on Facebook, Twitter, Pinterest, and Instagram for more fun things to do Florida.