(Last Updated On: February 8, 2021)
Planning a trip or a family vacation to Fort Lauderdale Florida? Then be sure to add these Top Things To Do In Fort Lauderdale to your travel itinerary.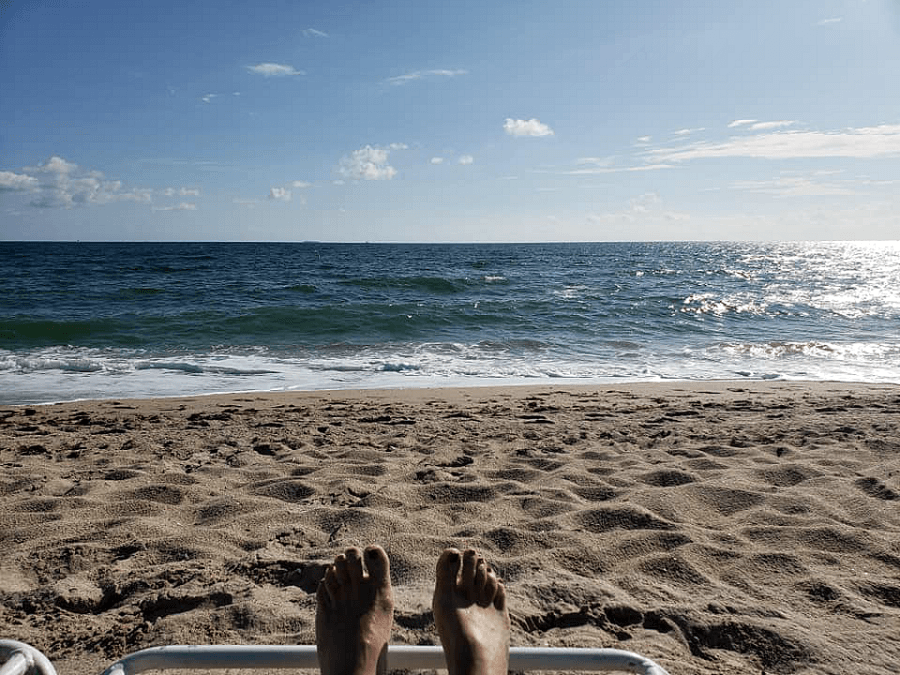 Top Things To Do In Fort Lauderdale
A trip to Florida wouldn't be complete without making a stop in Fort Lauderdale. This southeastern city is just 28 miles north of Miami, making it possible to visit both of these beautiful cities on the same trip. With an average year-round temperature of 75 degrees Fahrenheit, there's never a bad time to visit The Sunshine State. Now, we do get much hotter than 75 degrees in the summer, and we cool down beautifully in the winter, so plan your visit to the south when the temperature suits you best.
Even if you're not traveling on a budget, why spend more on activities and events than you have to? After all, you'll already be spending your trip fund on food and lodging. Thankfully, there are plenty of things to do in Fort Lauderdale for under $10, in fact, there are plenty of things you can do for free. From must-see attractions to delicious food, a ten-dollar bill goes a long way in this sunny city! There are some fun things to do when in rains in Florida on this list, we are definitely known to get our fair share of afternoon showers here in Florida.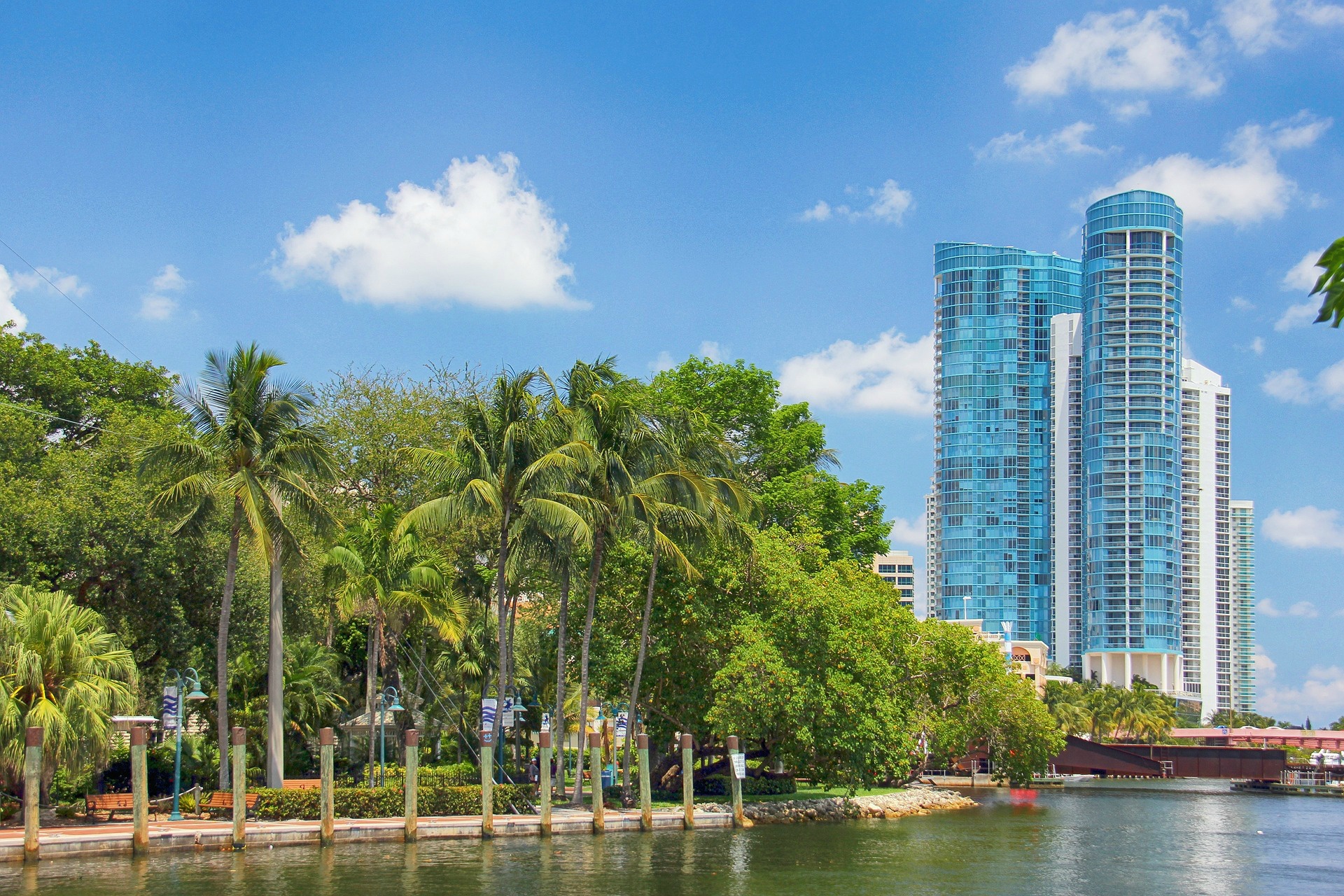 Top Things To Do in Fort Lauderdale for Under $10
This period museum will take you back to the early 20th century, when plantation-style properties covered the Southeast. The Bonnet House is also home to a garden with one of the only native barrier island habitats in Florida. In addition to tropical plants, you can also expect to find a variety of birds in the gardens. Get your camera (or your smartphone) ready – you'll want to take photos of every ecosystem on the property!
Admission to the Bonnet House Gardens costs $10 per person, and does not include admission to the museum.
Head to the Hugh Taylor Birch State Park for tons of outdoor activities. Take a short, leisurely hike through a tropical ecosystem on the Coastal Hammock Trail, swim at the beach next to the park, and spot hundreds of different animal species. On Fridays and Saturdays, you and your family can join a park ranger for an informative walk through the park. Each week, the guide will cover a different section of the park, so call ahead to see which week will be highlighted during your trip!
The park charges $6 per vehicle with 2-8 people inside, $4 per single-occupancy vehicle, and $2 per bicyclist or pedestrian. The walking tour on weekends is included with your admission fee.
The Antique Car Museum in Fort Lauderdale has preserved vehicles that date back to the early 1900's. Each vehicle is relevant to the history of the automobile, whether it was the first of its kind or it's one of the last in existence. This museum has the largest collection of Packard cars and memorabilia from 1900 to the present day!
Entry to the museum costs $10 for adults, $5 for children ages 5-12, and is free for children under 5 years old. Since the Antique Car Museum is a non-profit operation, donating beyond these amounts is appreciated.
This coffee shop was founded by a former Miami Dolphins player in Flagler Village. Here, you can get a cappuccino with a selfie printed on it (or a picture of your dog – whoever's face you want to spam your Instagram followers with). You can also munch on some pastries or opt for tea while playing a board game at this community-oriented small business. Fill up on something yummy before you move onto your next activity!
Circle House Coffee routinely gives back to the Fort Lauderdale community, so they often host charity events. Check out their website to see what's going on while you're in town.
Sunday Jazz Brunch is a free, live, outdoor concert series that hosts the area's best local jazz artists. It is located right along the scenic Riverwalk. Sunday Jazz Brunch is on the first Sunday of each month from 11 a.m. to 2 p.m. Bring the kids and your pets, pets should be on leashes. If you think you will stay awhile, feel to set up chairs, blankets and picnic baskets to experience the fabulous entertainment. Be sure to take a Sunday stroll along the historic brick-lined walkway while checking out the local merchants and enjoying delicious eats from local restaurants.
Fort Lauderdale Beaches
You can't visit Florida without going to a beach! The Fort Lauderdale area has 23 miles of sandy terrain to explore, all with amenities to suit anyone's needs. Head to Lauderdale-By-The-Sea to go fishing 24/7 or to snorkel in a natural coral reef system. Get a great ocean view from El Prado Park or Fort Lauderdale Beach Park, two of the more popular beach fronts in the area. At the local beaches, you'll find playgrounds, grilling areas, and so much more!
From 4-7:00pm every day, this Mexican restaurant in Fort Lauderdale offers $2 beers, $2 tacos, and $5 margaritas. El Camino is often packed during those 3 hours, but thankfully, the deals resume after midnight. During both the early and late-night happy hours, appetizers are also on sale. Grab yourself some chips and salsa for just $2!
El Camino lets customers book a reservation, so be sure to do so before your visit to Fort Lauderdale.
Fort Lauderdale's art district is filled with creative spaces and art studios, not flashy bars and overpriced tourist traps. On the last Saturday of every month, head to FAT Village for food trucks, pop-up bars, and even more art than what's visible on a typical day. On any other day, take an afternoon stroll around Flagler to see the street art!
Fort Lauderdale is known for hosting Thoroughbred horse racing events all year long. Although you can purchase tickets in advance, over 2,000 seats are available for free on a first-come, first-serve basis. Racing Ambassadors can explain the sport to those who are unfamiliar with horse races, even if you don't place a bet. Watching a Thoroughbred race is fun for the whole family!
Although parking and admission are free at Gulfstream Park, valet parking is available starting at $10.
When in Southern Florida, it's hard to go wrong with ice cream. Notorious Creamery is a collaboration between a Grammy-nominated rapper and the general manager of a nearby lounge. They have a delicious assortment of sorbet and ice cream flavors, and there are even vegan options available!
There's plenty to see at the Swap Shop, including drive-in movies and a free Ferrari museum. Quirky vendors set up shop here to sell all kinds of goodies 365 days a year. Entry is free on Thursdays before 6:30am, $5 on Tuesdays, and $10 on all other weekdays. The drive-in movie theater is also open every day of the year, with tickets selling for $7 ($2 for children). The Swap Shop is a truly unique experience!
The Secret Woods Nature Center is 55 acres of nature that is among the endless urban development of South Florida. The park is set amidst a towering oak forest and surrounded by swampland. While walking around, you will discover a butterfly house as well as an interpretive center featuring a working beehive and reptile habitat. After learning about nature, immerse yourself in beauty by strolling two scenic trails. Be sure to take a lot of pictures and leave only footprints.
The Secret Woods Nature Center is completely free.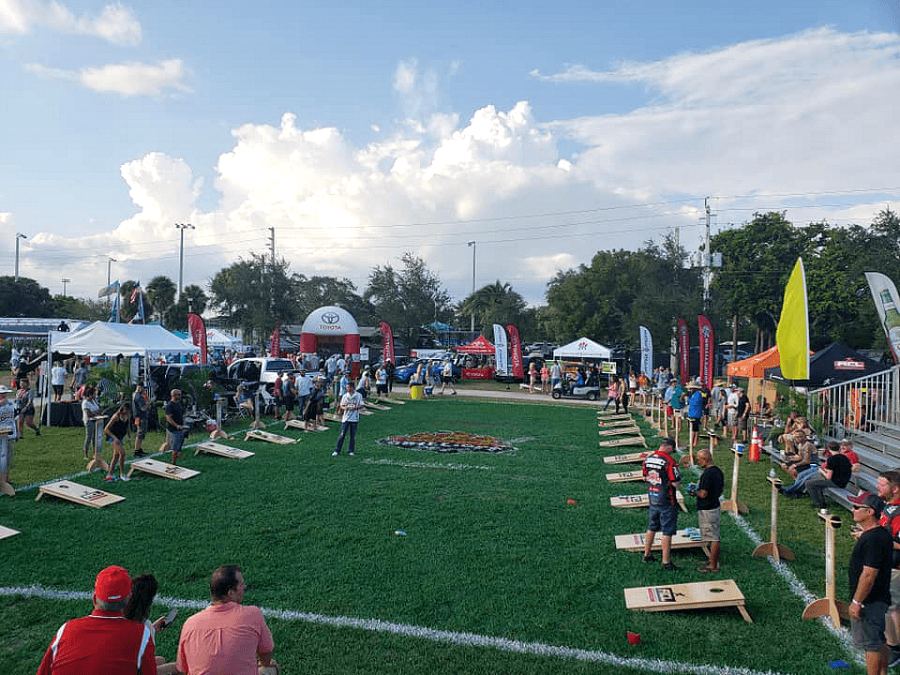 If you are planning a visit to Fort Lauderdale in November, be sure to grab tickets for the Gridiron Cook Off. The Gridiron Grill-Off Food, Wine & Music Festival is considered the best-valued food and wine event in South Florida! Therefore, making it one of my favorites. This event features a grilling competition with Miami Dolphin legends and the best of the best South Florida restaurants, a BBQ Pit Master Competition and a concert featuring a nationally acclaimed artist. You can spend the day listening to live music, tasting gourmet samples grilled to perfection and sipping on the finest wines and spirits. The Gridiron Grill-Off Food, Wine and Music Festival is located at the Pompano Beach Amphitheater. Ticket prices vary.
My family and I went to the Gridiron Grill-Off Food, Wine and Music Festival in 2018 thanks to Southeast Toyota Dealers and had so much fun! We watched Cornhole tournaments, enjoyed the music and even voted for our favorite BBQ. My husband and I also went through the 21+ years older Food and Wine part of the Festival and enjoyed some of South Florida's finest foods! I would say that it's kind of obvious that I enjoy food, wine and sunshine 😉 and if you do too, the Gridiron Grill-Off Food, Wine and Music Festival in Fort Lauderdale is definitely a good place to enjoy all three.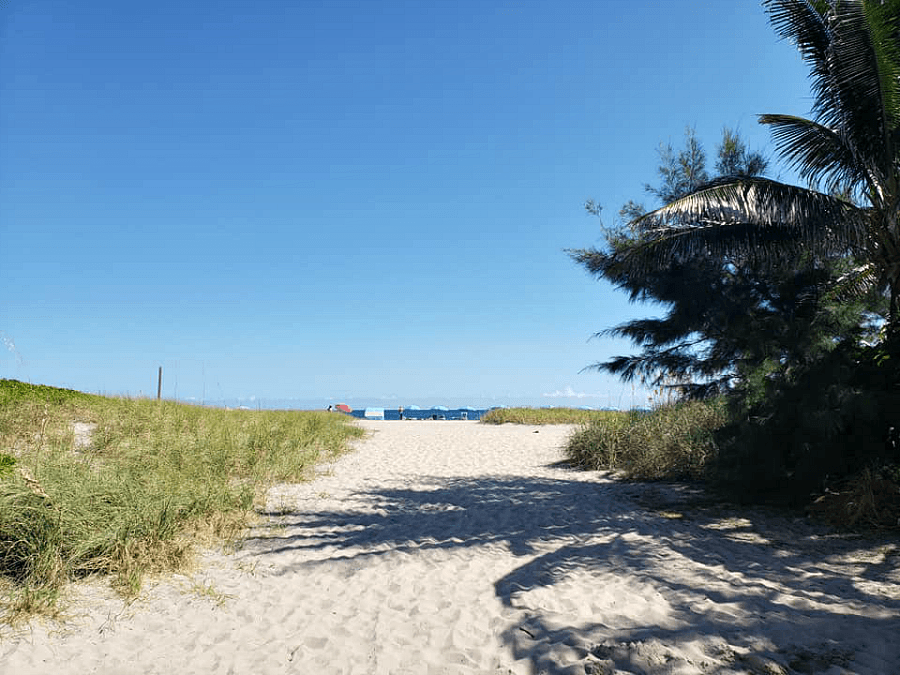 Florida is filled with tourist destinations. While Miami can get chaotic and Orlando can quickly become expensive, Fort Lauderdale offers fun-filled activities that won't break the bank.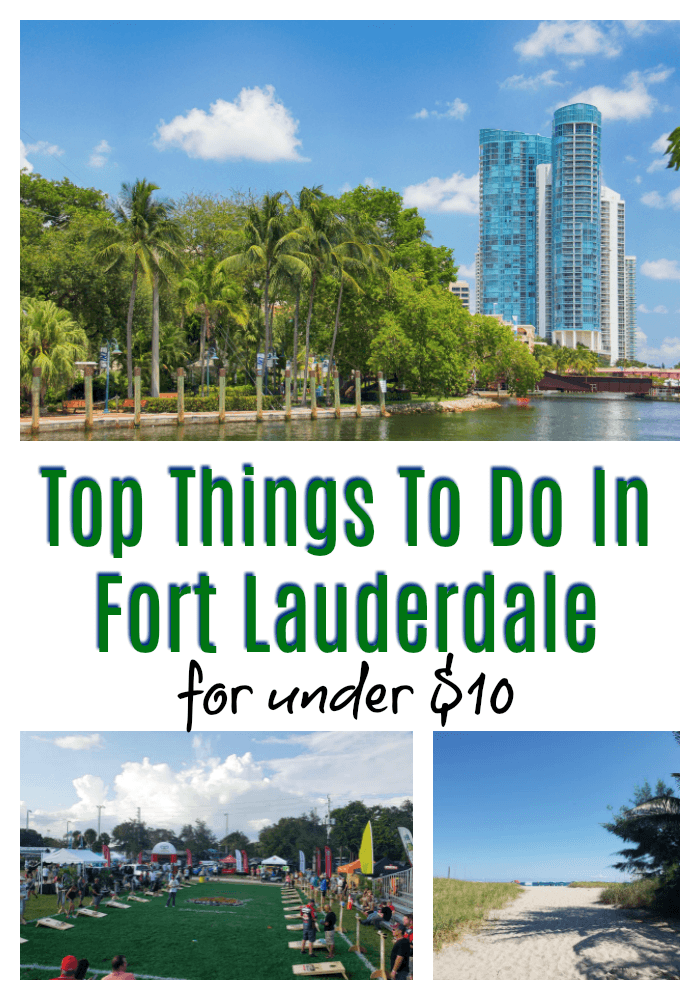 What are your favorite things to do in Fort Lauderdale?
Looking to travel to other parts of Florida?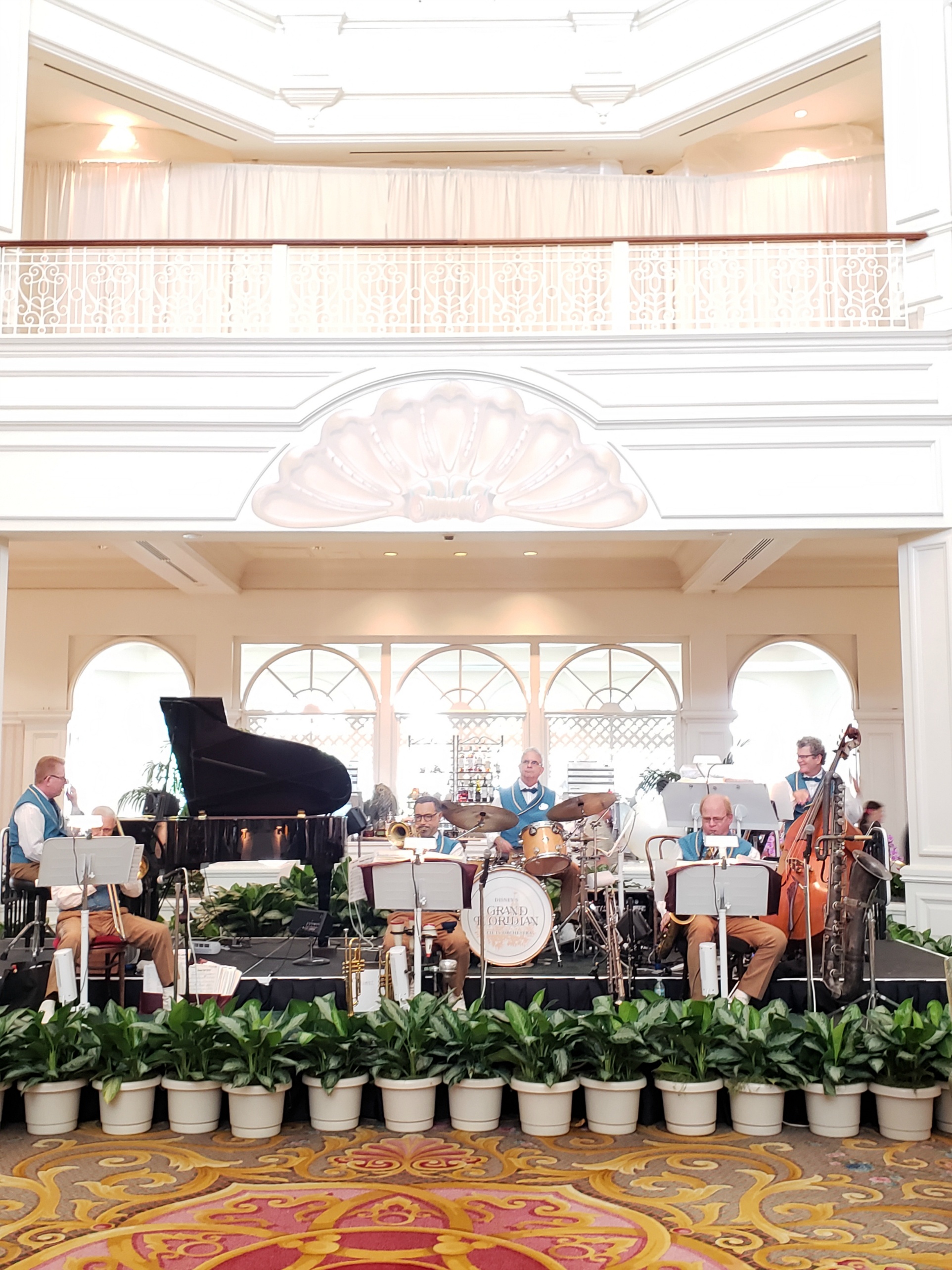 Disney not on your agenda?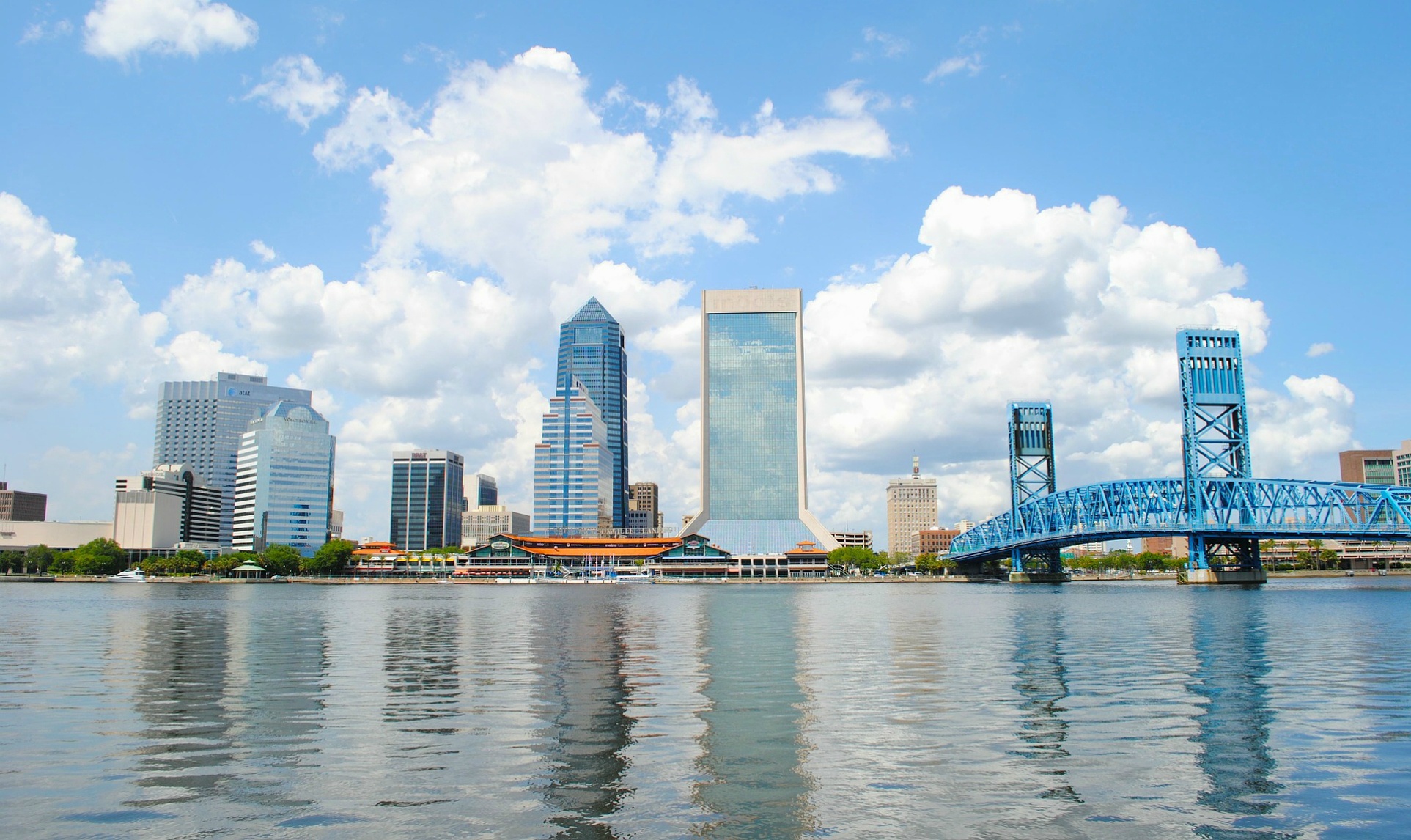 Top Free Things To Do In Jacksonville
Make sure to visit Food Wine Sunshine for more Florida Family Fun and stay up to date with me Facebook, Twitter, Pinterest, and Instagram.