(Last Updated On: August 20, 2020)
While Sarasota has beautiful beaches and is located in the Sunshine State, Sarasota is more known for it's arts and attractions. Discover the Top 10 Things To Do In Sarasota, whether you are a local or a tourist, there is something for everyone on the list.

Top 10 Things to Do in Sarasota
Sarasota is a coastal city in Florida known for its art galleries, wildlife attractions, and annual festivals. The "circus capital of the world" sees over 2.7 million visitors each year, despite having a population of just under 58,000 residents. While the Ringling Brothers Circus made Sarasota their winter home, this city is worth visiting during any season. This especially true when you consider that the city's main attraction isn't its beaches – here, it's all about the arts and animals. Sarasota is about an hour from Tampa and St. Pete, and is only about 1.5 hours from Fort Myers.
There are so many fun things to do in Sarasota, even if you're not visiting during a major festival. With a wide range of both indoor and outdoor activities, you'll have plenty of opportunities to cool off after a day in the sun. As you start planning your vacation, add some of these attractions to your trip itinerary. Be sure to check out the Sarasota Big Pass for deals and discounts that may be available for restaurants, activities and lodging during your stay. There are several options on this list that are fun things to do when it rains in Florida too, we are known for an afternoon shower or two.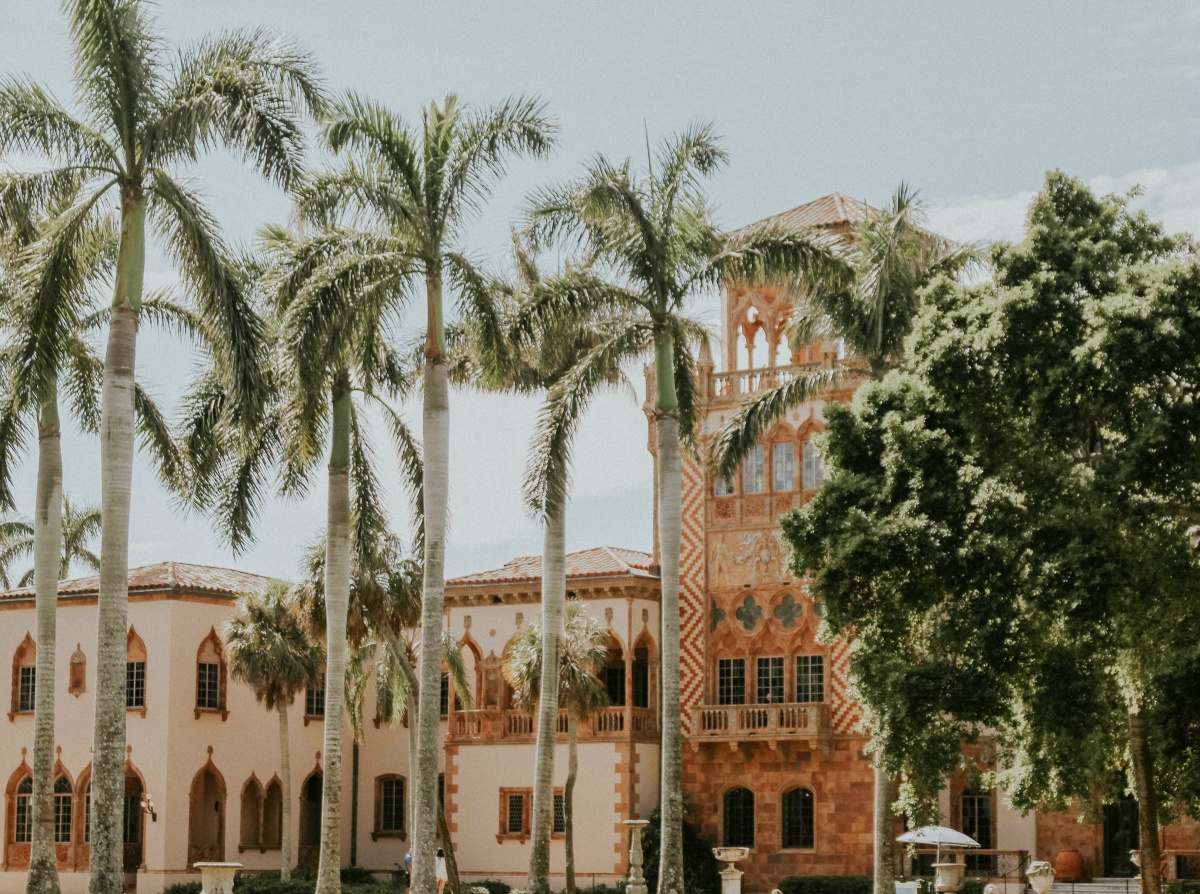 This American circus museum features props, posters, and other artifacts that were used in shows since the early 20th century. You'll also find recreations of Ringling Bros. and Barnum & Bailey show setups from two eras: 1919-1938 and the 1970s-80s. Be sure to check out the Tibbals Learning Center, where you can walk across a tightrope and sit in a clown car!
Tickets to the Circus Museum are also valid at the John & Mable Ringling Museum of Art. You can take a guided tour of the museum on Saturdays, Sundays, and Mondays at noon or 1:00pm. Since the tours are included in the cost of your ticket, consider taking one if a tour guide is available.
Every Saturday, locals gather at the Sarasota Farmers Market to buy produce, baked goods, and crafts from local vendors. Whether you're looking for authentic Florida orange juice or some soap to take home with you, you can find it all at this market on Lemon Avenue. Each weekend typically features live music and activities for kids, so there's truly something for everyone here!
The Sarasota Farmers Market is open from 7:00am until 1:00pm, with live music playing from 9:00am-noon. If the weather calls for rain, bring an umbrella – the market will still be open.
Hike, bike, or kayak through this 58-square-mile state park that's open year-round. If you'd rather explore with a guide, consider taking a boat tour through the river. At the end of a long day out in nature, grab a bite at the on-site café or buy a souvenir from the gift shop!
Myakka River State Park is open every day of the year from 8:00am until sunset. Admission to the park costs $6 per car with 2-8 passengers, $4 per single-occupancy vehicle, and $2 for cyclists and pedestrians.
See native Floridian plants, exotic species, and koi at these botanical gardens in Sarasota. In addition to these exhibits, you'll also find a butterfly garden, fragrance garden, and café. If you're visiting with your kids, bring them to the Kid's Corner at Selby House or the Ann Goldstein Children's Rainforest Garden. There's only one entry and exit point, so parents can let their kids roam freely without worrying about them getting lost. There is frequently a Buy One Adult Ticket Get One Free ticket offer available on the Sarasota Big Pass.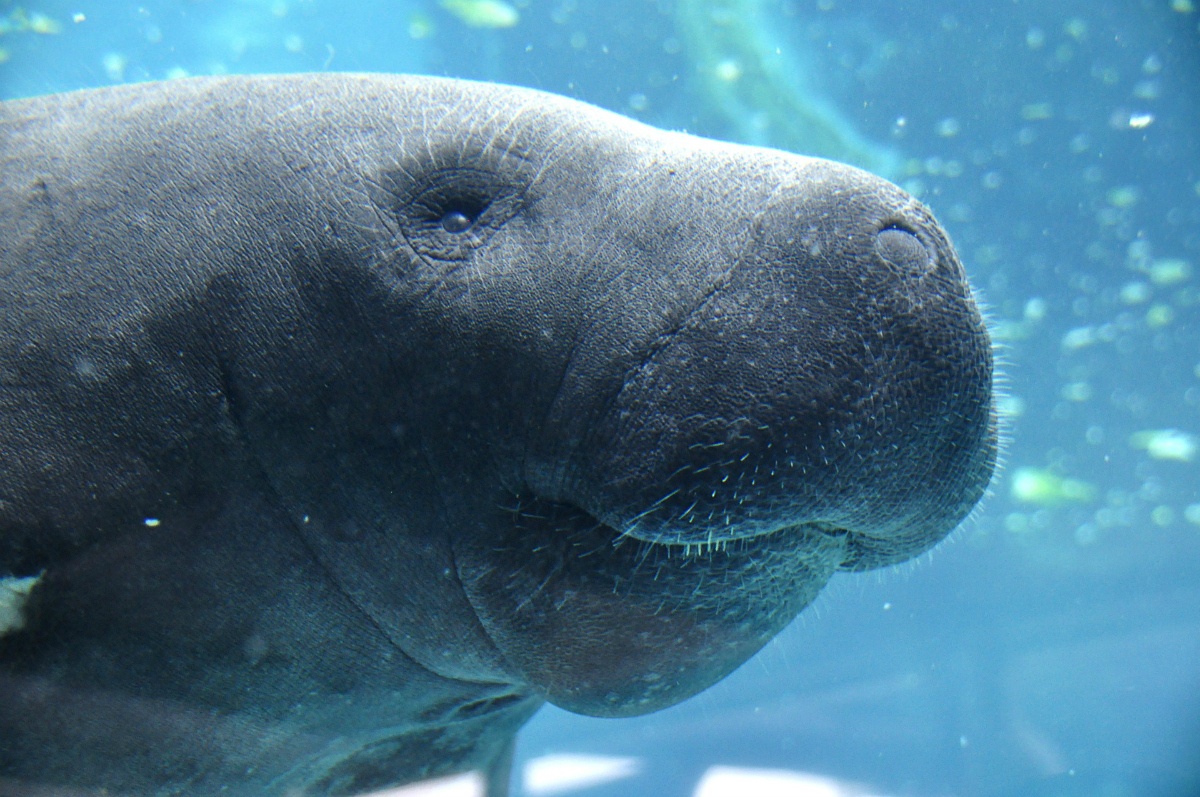 The aquarium at this research center is home to over 100 different species, including manatee, jellyfish, and sea turtles. During daily exhibit presentations, you can learn about how Mote cares for some of its most beloved creatures. To spend all day at the aquarium, eat lunch at the 1950's-style on-site diner!
Tickets to the Mote Marine Laboratory and Aquarium cost $24 per adult and teen, $18 for guests ages 3-12, and free for children under 3 years old. You can buy your tickets online or at the door, though special discounts are only available with tickets purchased at the aquarium.
This animal sanctuary doesn't just house ferocious felines – you'll see bears and primates, too! When you visit Big Cat Habitat and Gulf Coast Sanctuary, you'll learn about the work that goes into raising these animals, as well as why that work is so important. Since the housing complexes here have, pools, and palm trees, your visit to see the captive creatures will be far from depressing. If you love Napoleon Dynamite, ask a volunteer to show you a tiger!
Though they share a similar name, this sanctuary is not to be confused by the Big Cat Rescue in Tampa made famous by Netflix's Tiger King. The Big Cat Habitat and Gulf Coast Sanctuary is owned and operated by the Rosaire family, not Carole Baskin.
There is frequently a Buy One Child Ticket Get One Free offer on the Sarasota Big Pass, so be sure to check out the current offers before heading out.
This museum is all about whimsical, brightly-colored art. When you first enter the Marietta Museum of Art & Whimsy, you'll see its mission statement in action: inspiring art that lifts visitors' spirits. Its dedicated curator has filled every hall, garden, and exhibit with cheerful pieces – even the bathroom is uplifting! If you need a break from Sarasota's more serious art museums, spend some time at this free attraction.
Due to copyright concerns, the Marrietta Museum of Art & Whimsy only allows smartphone photography. Admission is free, but a $5 donation is recommended.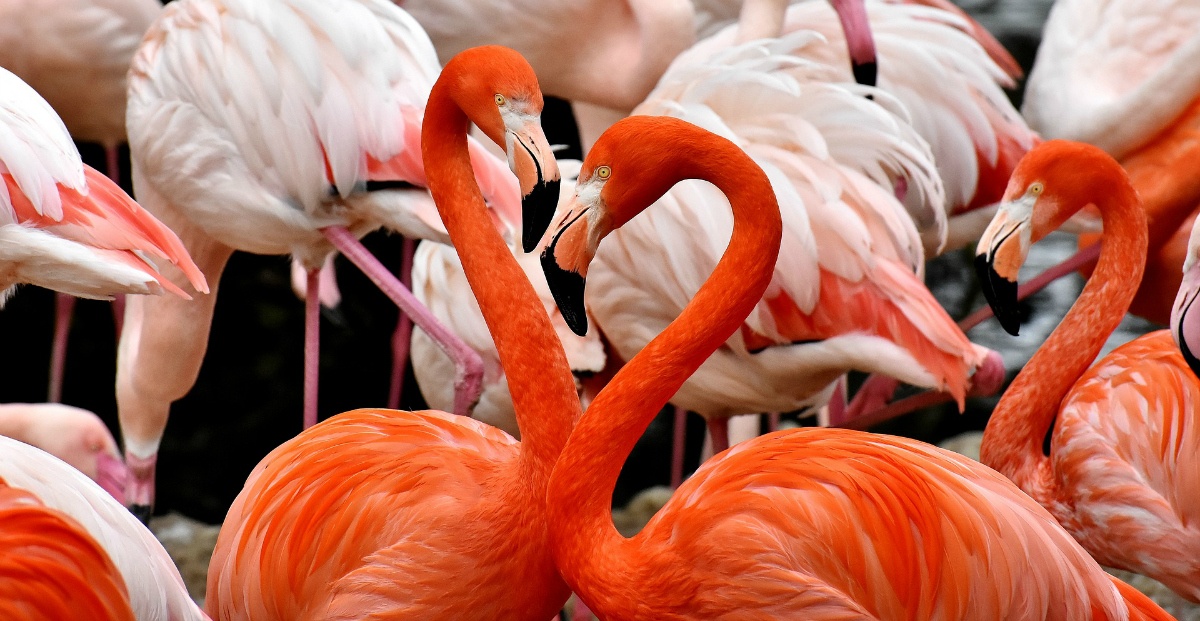 At the Sarasota Jungle Gardens, you can watch animal performances, hold reptiles, and feed flamingos! This family-friendly attraction has enough exhibits to keep you entertained for an entire day, including a trail and a petting zoo. Make some room on your camera roll before you visit – you'll probably want to take pictures of your kids handling an alligator!
Tickets to Sarasota Jungle Gardens cost $17.99 per adult and $12.99 per child. With the exception of Christmas and Thanksgiving, this attraction is open from 10:00am-5:00pm daily. There is a 25% off admission offer on Sarasota Big Pass frequently, so be sure to look before buying your tickets.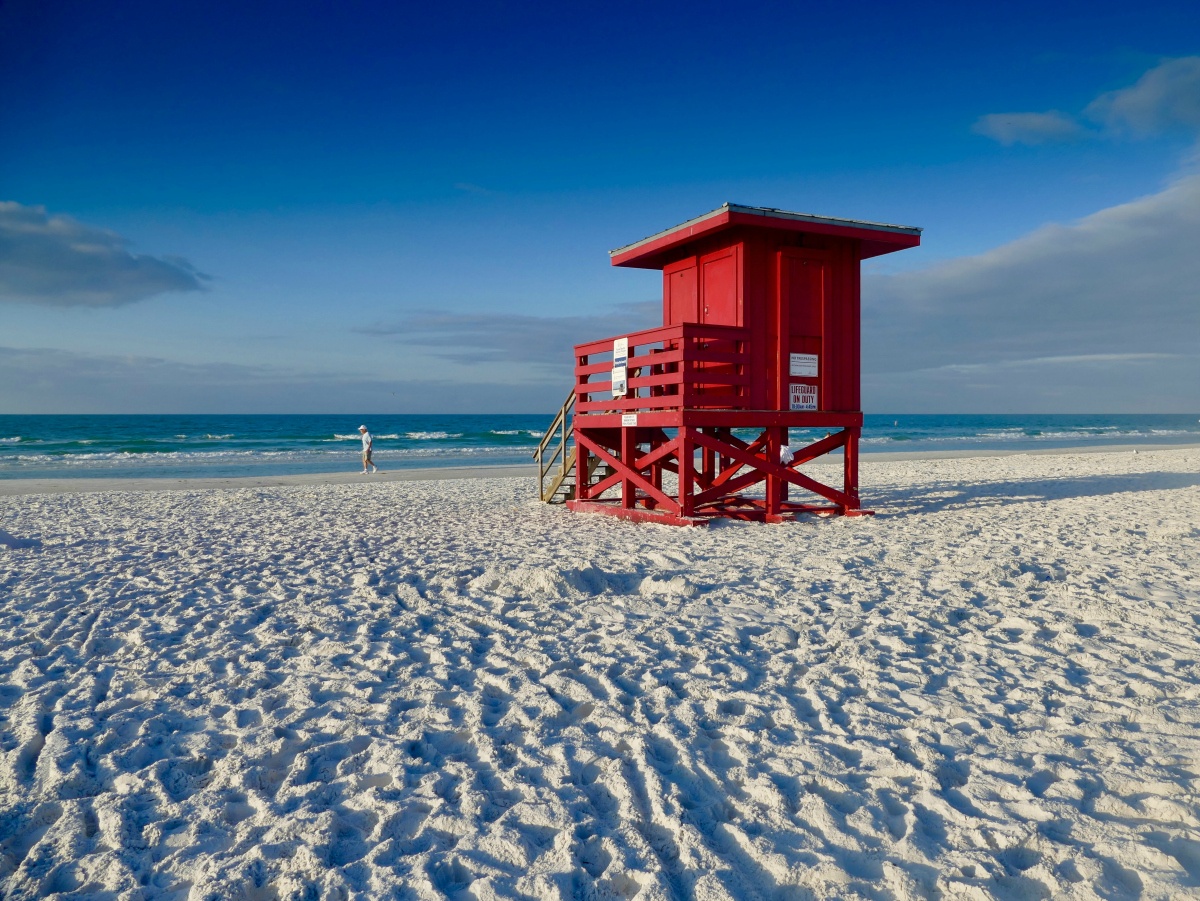 Siesta Key is a barrier island off the coast of Sarasota. Known for it's sugar-sand white beaches and miles of gorgeous views, it's no wonder that Siesta Key Beach is considered one of America's Best Beaches. You can walk the beach for hours looking for dolphins swimming by or finding your next favorite seashell.
Bayfront Park has lots of outdoor space for you and your family to explore. There is also a Children's Water Fountain area where the kids can play when they get too hot. Pack a lunch and enjoy a nice family picnic on one of the many outdoor tables. This is a dog-friendly park and there are restaurants on-site if you would rather eat out. There are also kayaks and canoes available to rent. As you can see, there is plenty to do here at the park to keep everyone happy all day!
Bayfront Park is open every day of the year from 7:00am until 11:00 pm with varying hours due to the seasons. Admission to the park is free.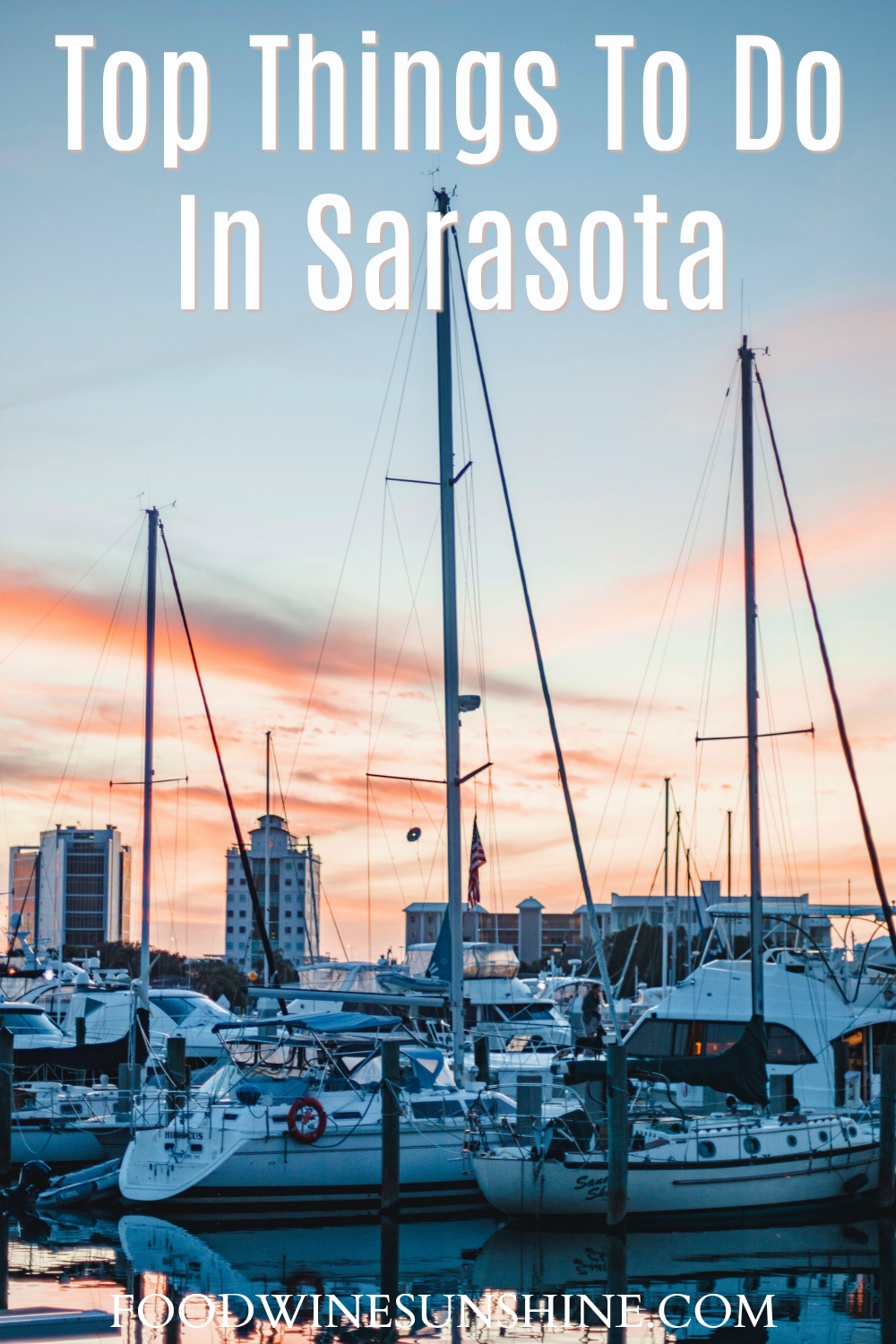 Sarasota is more than just another city for a beach vacation – it's one of Florida's best destinations for family fun. It's nearly impossible to see everything this city has to offer on a day trip, so make Sarasota the focal point of your vacation. The memories you make here are sure to last a lifetime!
Have you been to Sarasota? What is one of your favorite things to do in Sarasota?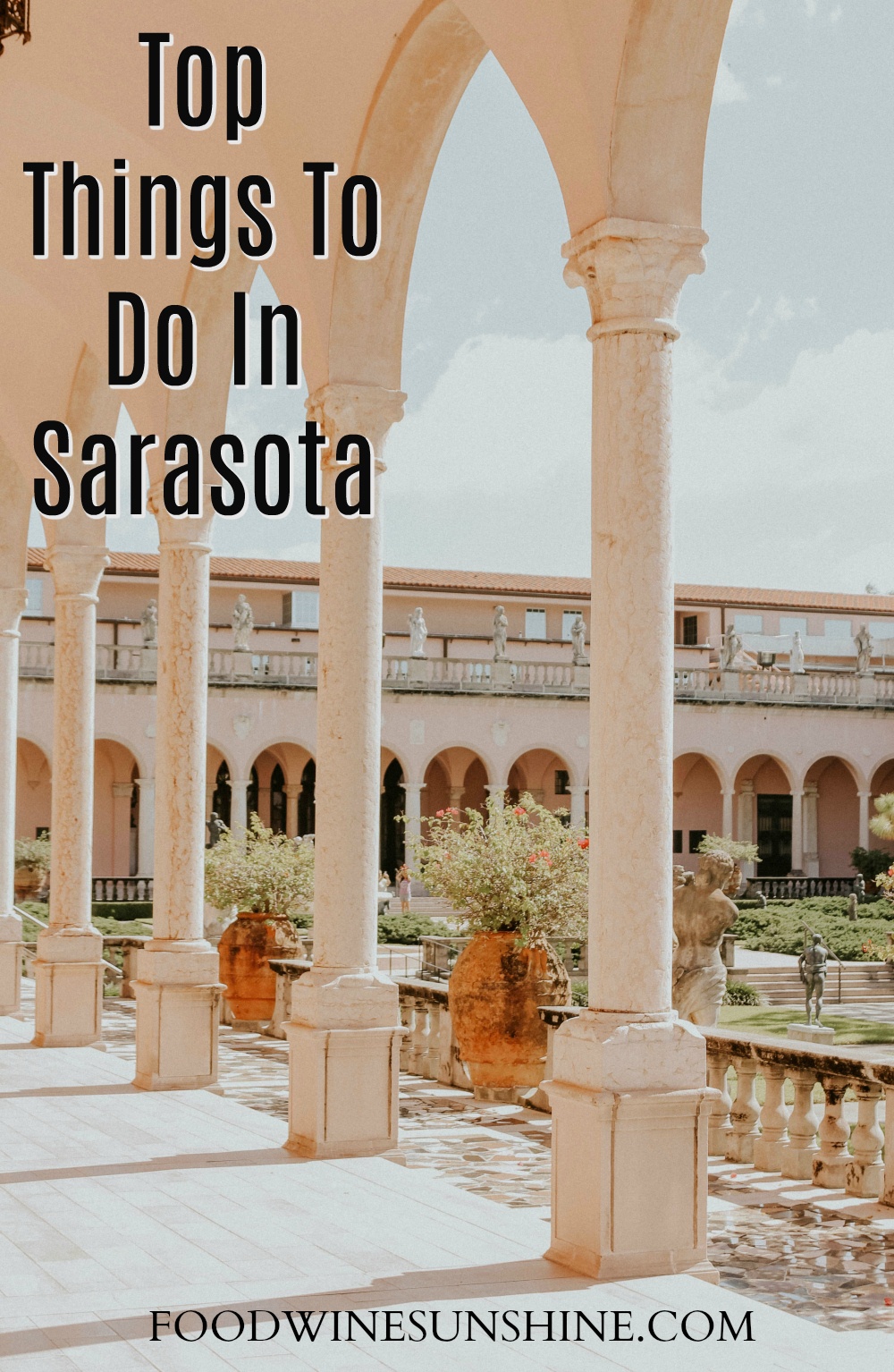 Follow Food Wine Sunshine on Facebook, Twitter, Pinterest, and Instagram for more fun things to do Florida.