(Last Updated On: July 4, 2021)
Fort Myers Florida is filled with fun things to do for the whole family, including some incredible free things! Plan your visit to this beautiful city be sure to check out these free things to do in Ft Myers.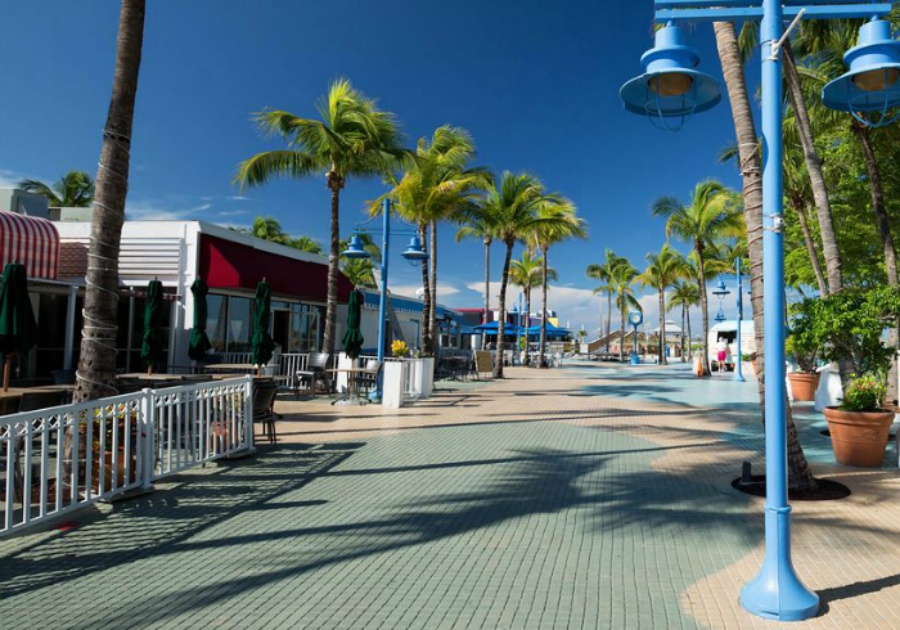 Top 11 Free Things to Do in Fort Myers
Florida is a beautiful state to visit and live, but it isn't always a cheap. Amusement parks, spring break destinations, and the Keys can quickly drain your funds. This year, take an alternative Floridian vacation, staycation or road trip by visiting Fort Myers. This rapidly growing city is home to several famous estates, Civil War history, and for-profit colleges. Although not quite a coastal city, Fort Myers is close enough to the beach to add an afternoon trip to your itinerary. Fort Myers is only a two hour drive from Tampa, so it makes for an easy day trip or weekend getaway.
You're already saving hundreds of dollars by avoiding more popular tourist destinations. You can save even more on your trip by adding free activities in Fort Myers to your "to-do" list. No matter who you're traveling with, there's something for everyone in this beautiful city!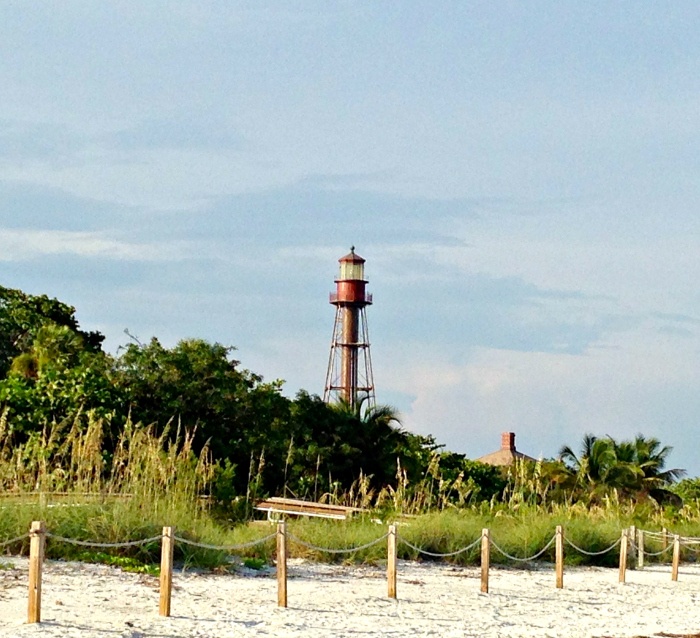 Things To Do In Fort Myers For Free

At the 17-acre Lee County Manatee Park, you don't have to pay for zoo admission to see manatees up close! Visit between November and March to see the manatees swim in the shallow water, perfect for viewing the creatures in all their glory. Since manatees prefer colder water, you won't see them during the warmer months. Make your winter vacation memorable with this exciting attraction!
Don't cross this activity off of your itinerary if you're visiting in the summertime! The park also offers a playground, a butterfly pavilion, and fun programming. Who can say "no" to Manatee Bingo?! Also, be sure to find nearby street parking to avoid paying the $2/hour parking fee.
This natural habitat has 1.25 miles of trails and 60 acres of plant life. Here, you can hike through the meticulously preserved land, take a paddle boat through the water trail, and rest under a pavilion with a great view. Be on the lookout for cool animals, like turtles and hawks!
Although parking at the preserve is free, it's quite limited. Therefore, you'll want to have a back-up parking plan in place. Don't forget to bring your bug spray, too! The bugs here in Florida can carry you away!
If you're visiting Florida in February, check out this three-day art festival in Fort Myers! And if you live in the Sunshine State, you may want to consider making the drive! With over 200 booths and some 70,000 visitors each year, this event promotes art education at local schools. There are plenty of activities for kids, as well as booths promoting young artists. Adults can shop for artwork, or simply admire what's on display. This is a cultural event you won't want to miss!
ArtFest opens with fanfare on a Friday night. From 6-9pm, you're invited to taste fine food and wine while mingling with featured artists. Leave the kids at home and enjoy this relaxed, yet classy night out!
Come to the park for the 2.5 miles of walking paths. Stay for the fitness stations, free children's water park, and wildlife. Lakes Regional Park can keep a family entertained for hours, even without a wallet. One of the best features of this park is how accessible it is to those with physical disabilities. Here, you can find adaptable swings and family-style restrooms!
Parking on site will run you $1/hour, so you're better off finding parking somewhere nearby and walking to the park. You'll get some extra exercise in – after all, isn't that why you came to the park in the first place? 😉
On the first Wednesday of every month, witness the incredible Florida sunset with live music and vendors! Although you'll want to bring some cash for the food trucks and vendors, it's free to join the party and window shop. Sunset Celebration takes a break from July-September, so unless you're visiting Fort Myers at the end of summer, head to Cape Coral for a wholesome beach party! Cape Coral is less than a 10 minute drive from Fort Myers and worth every minute.
Parking is available at the Veteran's Museum, and a free shuttle can take you from the museum to the beach from January-April. Take advantage of this service if you're visiting during those months!
Southwest Florida Military Museum & Library
Speaking of the Veteran's Museum. The Southwest Florida Military Museum & Library is located at 4820 Leonard St, Cape Coral, FL 33904 and is also open to the public and is free. The free museum in Fort Myers is a piece of the United States military history from the 18th through the 21st century. The library is integrated within the museum and has a collection of historical references, rare books and documents, military texts, and periodicals for scholarly research and educational study. Come to learn about our cultural heritage. While the museum is free, please consider making a donation to support our United States Veterans.
Sanibel Lighthouse & Fishing Pier
This historic landmark teaches visitors about the Sanibel Lighthouse, even though you can't actually go inside. The surrounding beach is great for collecting shells, so bring a bucket when you visit. The Sanibel Lighthouse and fishing pier offer beautiful scenery and an educational opportunity. Whether you're more amazed by the views or the fact that a giant lighthouse built in 1884 is still fully functional, this is a great place to explore nautical life!
The fishing pier is open to the public as well as the beach. If you get tired of fishing, take a stroll on the boardwalk through the wetlands! This is free activity in Ft. Myers the whole family will enjoy.
Thomas Edison was a winter resident of Fort Myers, so a three-week-long celebration in his honor takes place every February. At the Edison Festival of Light, you'll find car shows, parades, and block parties galore. The Grand Parade is so popular that Fort Myers residents "reserve" spectator spots on the street weeks in advance!
Since the festival is dedicated to Thomas Edison, there are plenty of STEM-related events to attend. However, there's so much more than that. Dog parades, relay races, and craft beer vendors will draw people with different interests to the event, too!
Spend your Saturday morning channeling your inner yogi at the Green Market! This healthy food market hosts yoga on the lawn every weekend at 9:30am. Bring water, sunscreen, and your own equipment. If you're looking for a spot in the shade, be sure to show up early!
Once the yoga session is done, you can explore the market while you're already there. Watch free cooking demos and enjoy the live music.
Tired of hiking? Try kayaking! The Great Calusa Blueway has almost 200 miles of kayaking trails that wrap around nearby islands. If you have your own kayak or canoe, this is a free attraction – otherwise, you can rent one. Kayaking in this natural wonder is an opportunity you won't want to miss out on!
Don't let the name deceive you – this isn't a factory! The Shell Factory is an entertainment district with museums, restaurants, and more. It's free to window shop and explore, though you'll have to pay to get into the nature park, mini golf course, and other activities. Take some Instagram-worthy photos at this beach-inspired fun zone!
Finding free things to do in Fort Myers is not only smart but it's easy. Make the most out of your vacation by visiting during the winter months, when the festivals listed here are running and the weather is cooler. It can be HOT here in Florida.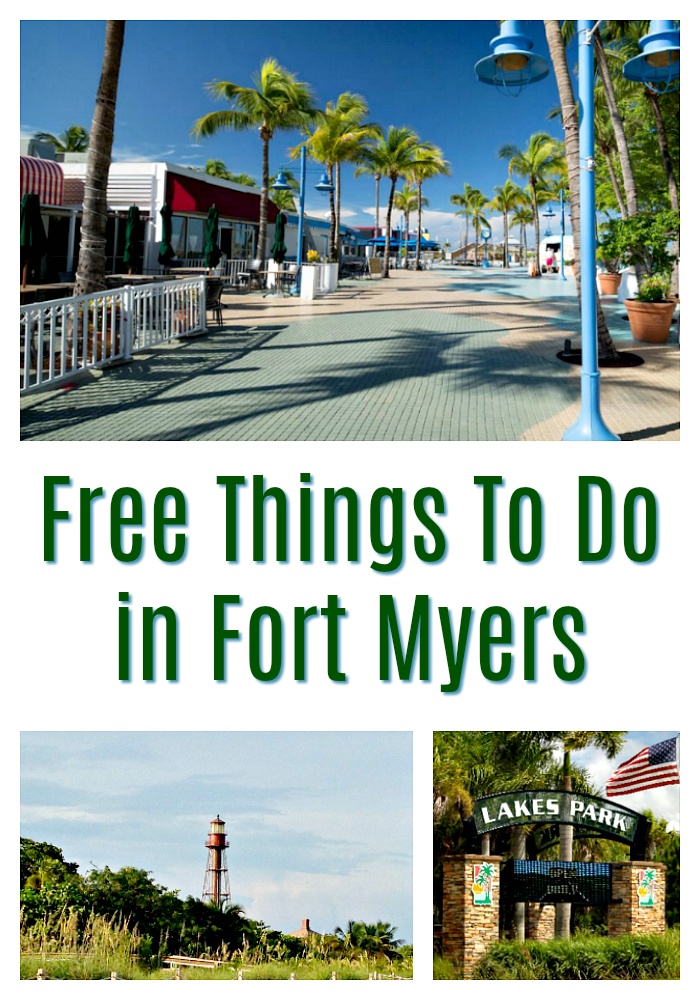 Have you been to Fort Myers Florida? What are your favorite free things to do in Ft Myers Florida?
Looking for another fun place to visit here in Florida?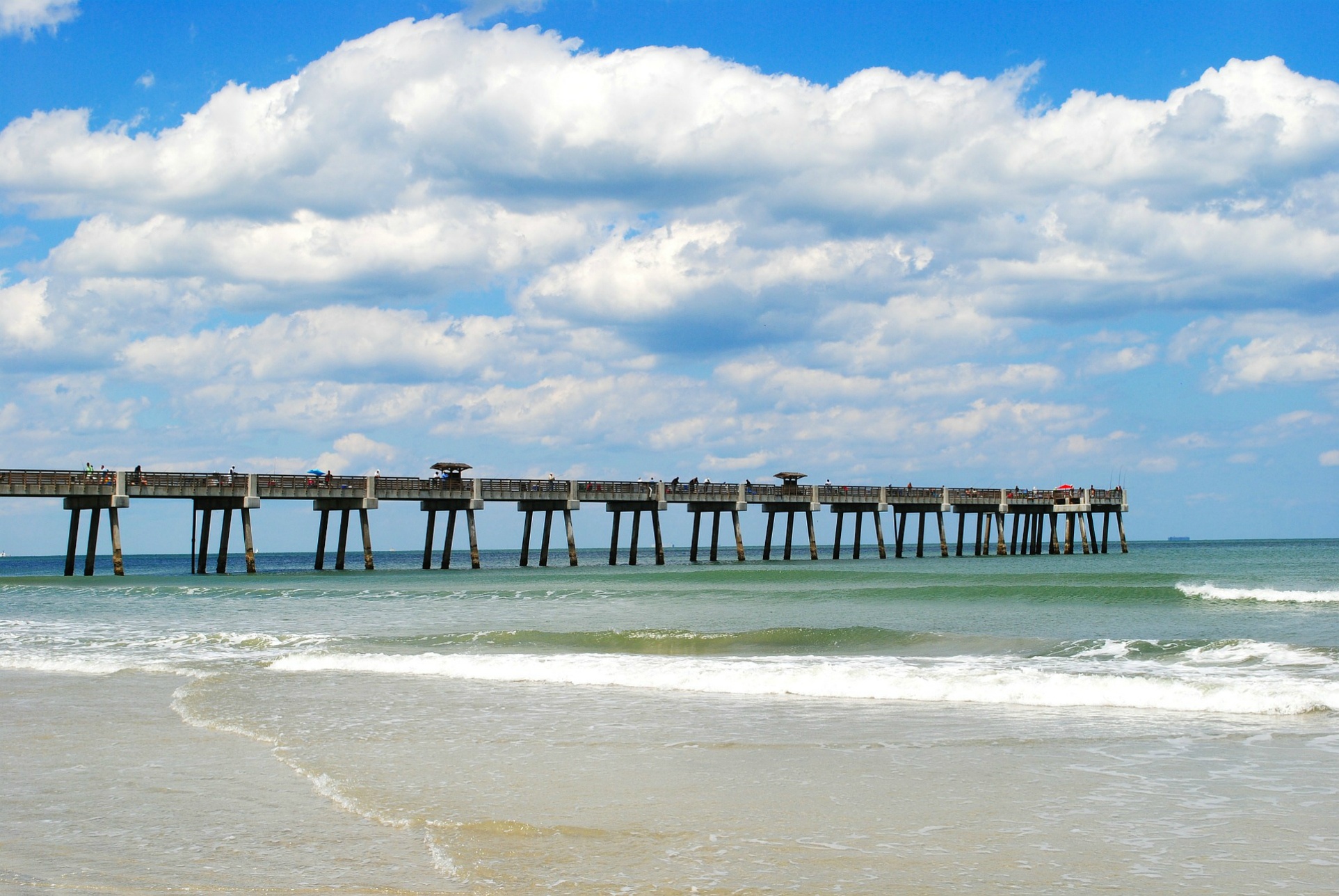 Make sure to visit Food Wine Sunshine for more Florida Family Fun and stay up to date with me Facebook, Twitter, Pinterest, and Instagram.