(Last Updated On: October 21, 2019)
Will you love Maleficient: Mistress of Evil as much as the first? Check out this No Spoilers Review of Maleficent: Mistress of Evil. While my family and I were able to attend the press release of this Walt Disney Pictures production, all opinions are my own.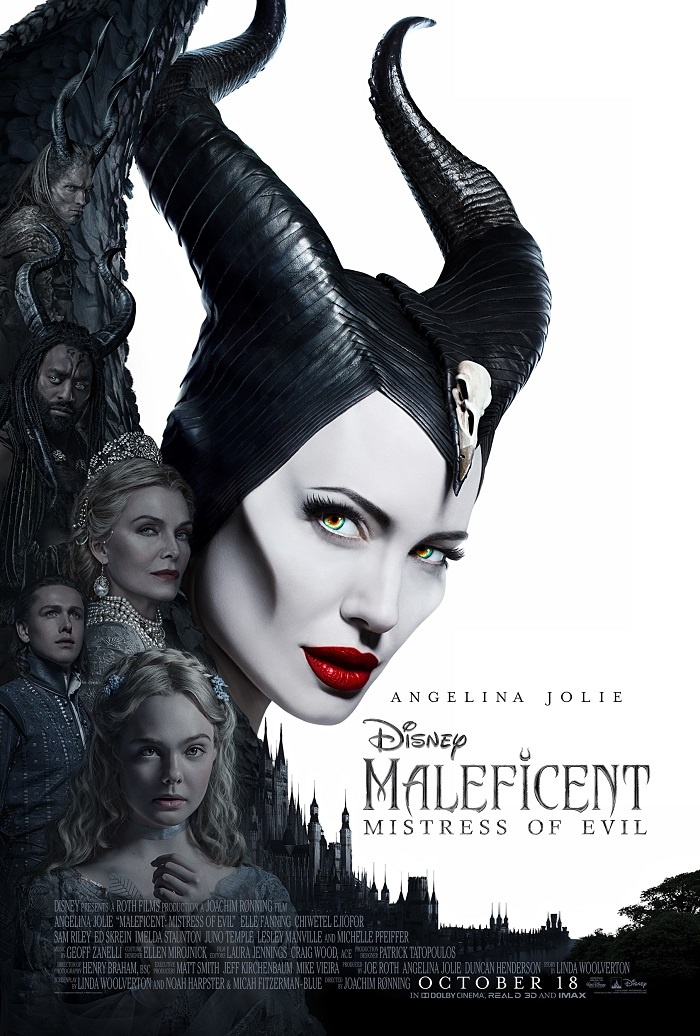 Maleficent: Mistress of Evil Movie Review
Calling all Maleficent fans! This sequel is in theaters now and if you are an Angelina Jolie fan, like me, you have probably already seen the movie. Disney does an incredible job getting us excited for movie releases. I mean, what isn't to love about a tale beyond Sleeping Beauty with an all-star cast? Elle Fanning is back as Auroua and Sam Riley is back as the level-headed raven, Diaval. Michelle Pfeiffer enters the story as Queen Ingrith.
I love the tale of Sleeping Beauty, I grew up on it and read it to my daughter when she was young countless times. I also enjoy the twist on the fairy tales that Disney took, sharing the other side of everything. The evil point of view. I have found a sense of empathy for the villain. I want to know more. Learn more. Yes, there is two sides to every story. And thank you Disney for showing them both to me. But, did we learn all of Maleficent's tale in the first movie release 5 years ago? In a way, yes.
In Maleficent: Mistress of Evil we are reminded of the bond between Maleficient and Auroua, we are shown again a test to their love. And this time we are witness to a huge battle. I mean a huge battle! It was actually way more than I anticipated, there is a lot of destruction, fighting and evil plans for death. I was left thinking YIKES and, once again rooting for our favorite Mistress of Evil.
You did get a few new pieces of Maleficent's life, a look to who she is and a possible "new family." You did get the sense of Good vs. Evil like Disney can do, but I don't feel as though it was a sequel per se. It does pick up where the first one did 5 years ago, but it doesn't totally tie things together. In the first Maleficent, I really rooted for the villain, I realized that things aren't what they seem, I felt that you really can't judge a book by it's cover. I felt everything that Disney wanted me to. In Maleficent: Mistress of Evil, I walked in already believing in Maleficent, and that she wasn't a Mistress of Evil, and I never really felt like she was Evil.
Did I enjoy the movie? Yes, absolutely. Did the kids? Yes, absolutely. Did my husband? Yes, it had enough fight scenes in it to keep him entertained, he was slightly concerned in the beginning when there was a lot from the Moor world, he was thinking it was going to be a bit too "cartoon-like", but it wasn't. Disney always does an impeccable job on bringing the movie to life, the visuals were really outstanding. Did I like it as much as the first Maleficent? No, not really, but let's face it, that one was hard to top.
Have you seen Maleficent: Mistress of Evil? Do you plan on it? What are your thoughts?
Be sure to follow me on Facebook, Twitter, Pinterest, Google + and Instagram for more things to do in Florida, healthy recipes, and more.