(Last Updated On: January 25, 2022)
Looking for something to do with the kids here in the Tampa Bay area? Here are my picks for the 10 Best Things To Do With Kids in Tampa Bay. Is your favorite thing to do with kids missing from my list? Be sure to email me so I can get it added!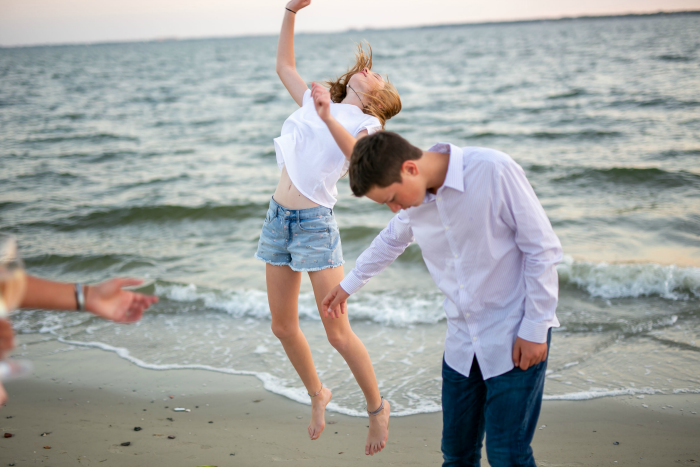 Best Things To Do With Kids in Tampa Bay
Welcome to Tampa! We are spoiled here in Tampa Bay, we have lots of fun and diverse things to do for families to enjoy. So, if you are wondering what to do with the kids today, I have you covered! Here are the top things to do with kids in Tampa Bay.
Best Things To Do With Kids in Tampa Florida

We are huge Busch Gardens fans. Busch Gardens has some of the world's best roller coasters, lots of animals to see, family-friends performances and they have different events going on all year. Adventure Island is right across the street from Busch Gardens and is the water park to cool down in when temperatures heat up in Tampa.
Busch Gardens is located at 10165 McKinley Dr, Tampa, FL 33612.
Adventure Island is located at 10001 McKinley Dr, Tampa, FL 33612.
Empower Adventures is a zipline course for adventures ages 7 and up. This is Tampa Bay's only guided zipline course. Everyone in the family will love this 2.5 hour guided zipline experience! You will zip through 3,000 feet of aerial challenges while overlooking the wildlife and waters of the 396-acre Mobbly Bayou Wilderness Preserve and Tampa Bay. You will also walk over the 200 foot suspension bridge over water, challenge yourself on the aerial obstacle course (which you can skip if you want) and finish with a fun rappel down. And if you want more, you can take A Leap Of Faith.
My family and I were hosted to Empower Adventures thanks to Visit Tampa Bay and had the adventure of a lifetime. We had no idea that you could find such aerial adventures here in Tampa Bay! It was so serene being in the trees, watching the birds, fish and boaters below. Well, until you stepped off and went ziplining…then it was INCREDIBLE. From start to finish your feet don't touch the ground. We were all empowered in our own ways, I honestly never thought I would be able to complete everything and I did. I was so proud of myself 🙂 The kids loved every minute. We all did. There is something about flying through the sky and trusting something totally new to you that is good for the soul.
We did do the Leap Of Faith as well. During this empowered adventure, you climb a pole, stand up and JUMP. It was breathtaking. Literally. My husband and kids thought there was no way I would try it, but not only did I try it, I DID IT.
We all left that day excited, amazed and empowered. You never know what you can do until you try.
Empower Adventures is located at 423 Lafayette Blvd, Oldsmar, FL 34677.
TopGolf is an excellent way to get everyone in the family to have some fun golfing in a completely relaxed atmosphere. My kids are in their teens, but younger kids are welcome to give it a try as well! I will openly admit, I am not good at golf, but we always have a blast. TopGolf has several different game options to choose from, so if you don't have big hitters in your group, that's okay! There is something for everyone. TopGolf also serves food and drinks, so if you and your family get hungry, you don't have to go far to get delicious eats. Our favorites are the wings and nachos. TopGolf does offer discounts and deals throughout the week, so be sure to check them out online before scheduling your day of family fun.
TopGolf is located at 10690 Palm River Road, Tampa, FL 33619.
A piece of history! Originally built in 1926, this is a true Tampa landmark. Show the kids what a theatre experience used to be like, with a few modern upgrades of course. The Tampa Theatre has different events throughout the year as well, and of course, has movies!
Tampa Theatre is located at 711 N Franklin St, Tampa, FL 33602.
Tampa Bay History Center
Tampa Bay History Center is a Journey through 12,000 Years of Florida History. The beautiful Tampa Bay History Center is a jewel on Florida's west coast. Here, one can step back in time to meet the first inhabitants of the region, and learn about the Spanish Conquistadors who tried to vanquish them. Experience the moving story of the Second Seminole War as told from the viewpoint of War Chief Coacoochee. Learn why Tampa is called Cigar City, and "shop" in a 1920s-era cigar store.
Grab lunch at the Historic Columbia Cafe while you are at the Tampa Bay History Center. The award-winning Columbia Restaurant has been a Tampa institution since 1905, when the current owners' great-grandfather immigrated to Tampa's Ybor City and opened a small cafe to serve the cigar factory workers there. The Columbia Cafe located inside the Tampa Bay History Center serves a taste of the same fine Spanish cuisine that has made the original restaurant a beloved Tampa tradition.
The bar inside the Columbia Cafe is a replica of the Columbia Restaurant bar in Ybor City. Lunch and dinner are served daily, and visitors will be tempted to sample traditional Spanish tapas or the famous "1905 Salad." After a trip back in time in the History Center, relax on the Columbia Cafe's outdoor terrace with a pitcher of Sangre de Toro while watching members of the Tampa Dragon Boat Club paddle down Garrison Channel.
Tampa Bay History Center is located at 801 Water St, Tampa, FL 33602
Curtis Hixon Waterfront Park is an 8-acre public park located along the Hillsborough river in downtown Tampa. It's a great place to meet and enjoy Tampa's waterfront, and the kids will have fun splashing through the water installations in the park.
Curtis Hixon Waterfront Park is located at 600 N Ashley Dr, Tampa, FL 33602.
The Museum of Science and Industry is a great way to explore and have fun out of the heat! They also have events, summer camps and movies. It is a scientific playground with over 100 hands-on activities! And admission prices are great, adults are $12.95 and kids are as low as FREE. Free entry is definitely an important consideration for me when I'm thinking about the best things to do with kids in Tampa Bay.
The Museum of Science and Industry is located at 4801 E Fowler Ave, Tampa, FL 33617.
George M. Steinbrenner Field – Tampa Tarpons
While this ball field is outside, catching a game here is so much fun! The prices are WAY lower than other stadiums, parking is fairly easy, and if you get there early, the players are almost always out to give autographs or give kiddos a ball.
George M. Steinbrenner Field is located at 1 Steinbrenner Dr, Tampa, FL 33614.
Glazer Children's Museum is Tampa's interactive, learning laboratory where children play, discover, and connect to the world around them to develop as lifelong learners and leaders. My kiddos are now a bit old for this one (ages 14 and 11), but they had a blast here when they were younger!
Glazer Children's Museum is located at 110 W Gasparilla Plaza, Tampa, FL 33602.
This is another fabulous Tampa attraction that is mostly inside! The Florida Aquarium is One of the Top Aquariums in the World. The acclaimed Florida Aquarium features more than 20,000 aquatic plants and animals from Florida and all over the world. Designed to illustrate the journey of a drop of water from a Florida fresh-water spring to the Gulf of Mexico, the exhibits include a wetlands display inside an enormous glass atrium, a simulated beach with stingrays and nesting turtles, and a stunning coral reef in a 500,000 gallon tank.
For the children, there are touch tanks, the Penguin Promenade and the interactive new Shark Dive Adventure show. The Aquarium's Explore a Shore is a two-acre outdoor water adventure where kids can splash and play in the summer sun, while their parents watch from the shade of the Caribbean Cantina bar and grill. You can enjoy the water views, sharks and fish without being at the beach 😉 There is an outdoor play space to enjoy as well.
The Florida Aquarium is located at 701 Channelside Dr, Tampa, FL 33602.
SS American Victory Memorial & Museum Ship
Pierside to the Florida Aquarium is the SS American Victory Memorial & Museum Ship, a world-class, functioning 1940s-era maritime icon. It saw service in World War II and the Korean and Vietnam Wars, and it has been lovingly restored as a museum dedicated to honoring the memories of the men and women who have served in the American Merchant Fleet since 1775.
We have been here several times, and always have a hoppin good time! It's like a jungle gym through trees! There are several obstacles and they are all rated easiest to hardest, so there is something for everyone. Plus, you can really challenge yourself if you want. It is VERY shaded, but it is all OUTDOORS so take that into account when planning your trip. Personally, we usually try to avoid visiting during the hottest summer months.
TreeHoppers is located at 27839 St Joe Rd, Dade City, FL 33525.
The Tampa Riverwalk offers a plethora of activities, things to see and do. Walk the Riverwalk and watch for dolphins and manatees, stop at Armature Works and listen to some live music, jump on some Water Bikes, go kayaking and explore. There are so many things for families to do on the Tampa Riverwalk.
Who doesn't love going to the zoo? And ZooTampa even has a few rides, a water ride and a Splash area to help you and the kids cool off. ZooTampa at Lowry Park is home to more than 1300 animals and is famous for having one of the most beautiful, tropical zoological settings.
ZooTampa at Lowry Park is located at 1101 W Sligh Ave, Tampa, FL 33604.
Oh and of course – you can head to the beach! We are surrounded by water here in Tampa Bay and the home to the #1 beach in America!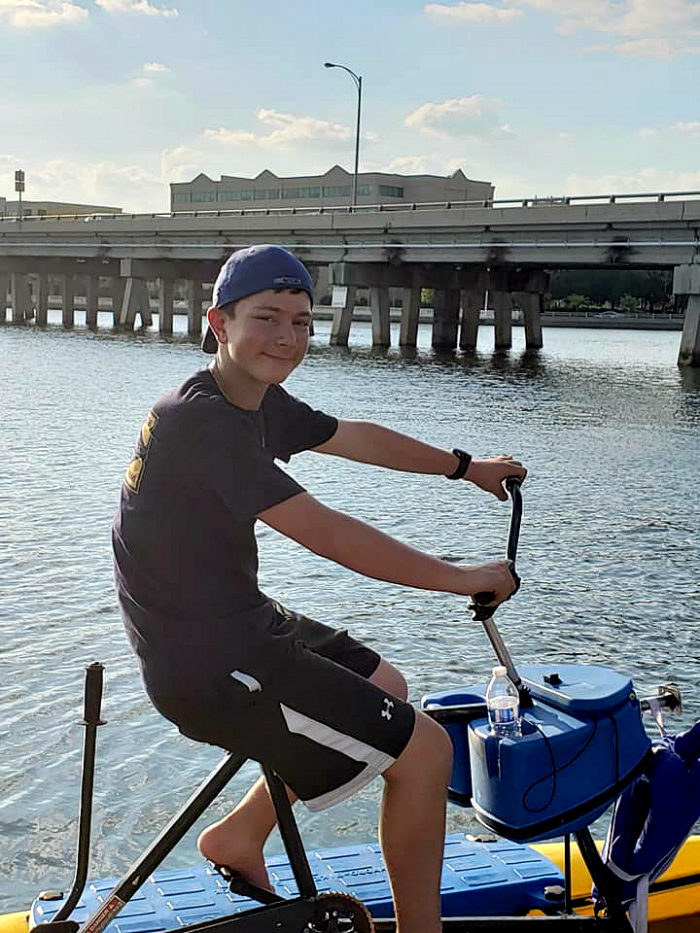 What do you consider to be the best things to do with kids in Tampa Bay? Are your choices on this list? If not, be sure to email them to me so I can check them out, and get them added!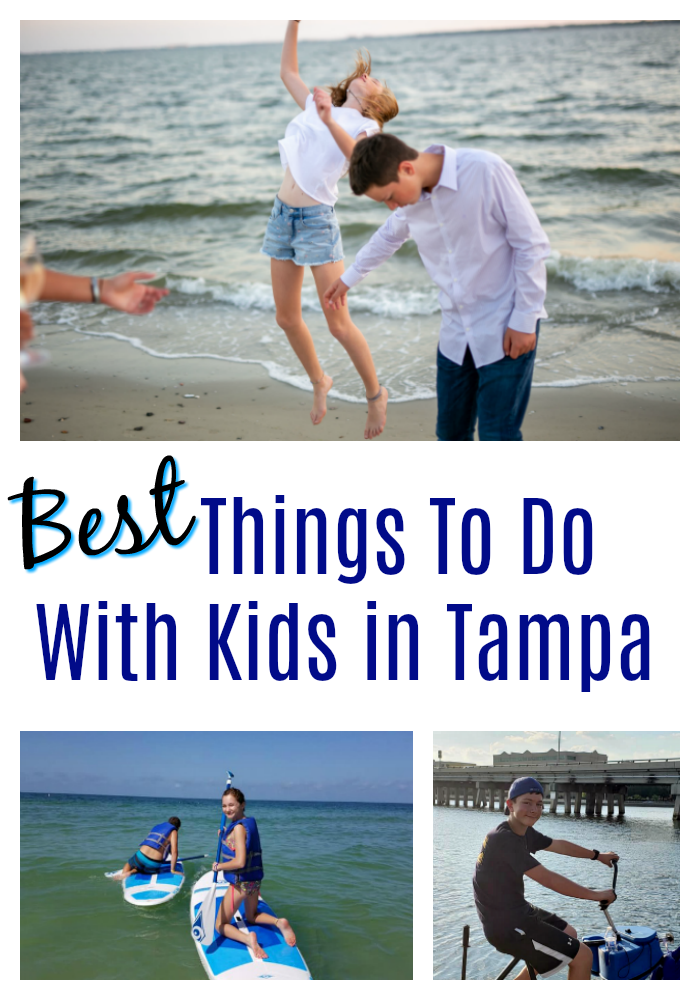 Be sure to follow me on Facebook, Twitter, Pinterest and Instagram for more things to do in Florida, healthy recipes, and more.