(Last Updated On: May 21, 2020)
Looking for something to do with the kids here in the Tampa Bay area? Here are my picks for the 10 Best Things To Do With Kids in Tampa Bay. Is your favorite thing to do with kids missing from my list? Be sure to email me so I can get it added!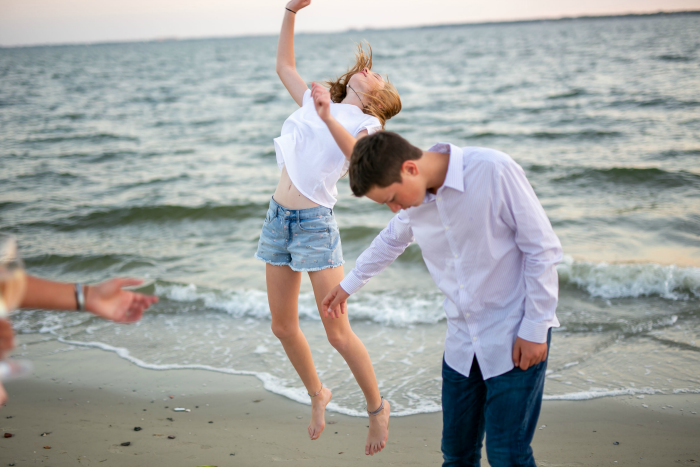 10 Best Things To Do With Kids in Tampa Bay
Welcome to Tampa! We are spoiled here in Tampa Bay, we have lots of fun and diverse things to do for families to enjoy. So, if you are wondering what to do with the kids today, I have you covered! Here are the top things to do with kids in Tampa Bay.
Best Things To Do With Kids in Tampa Florida

Busch Gardens/Adventure Island
We are huge Busch Gardens fans. Busch Gardens has some of the world's best roller coasters, lots of animals to see, family-friends performances and they have different events going on all year. Adventure Island is right across the street from Busch Gardens and is the water park to cool down in when temperatures heat up in Tampa.
A piece of history! Originally built in 1926, this is a true Tampa landmark. Show the kids what a theatre experience used to be like, with a few modern upgrades of course. The Tampa Theatre has different events throughout the year as well, and of course, has movies!
Curtis Hixon Waterfront Park is an 8-acre public park located along the Hillsborough river in downtown Tampa. It's a great place to meet and enjoy Tampa's waterfront, and the kids will have fun splashing through the water installations in the park.
The Museum of Science and Industry is a great way to explore and have fun out of the heat! They also have events, summer camps and movies. It is a scientific playground with over 100 hands-on activities! And admission prices are great, adults are $12.95 and kids are as low as FREE. Free entry is definitely an important consideration for me when I'm thinking about the best things to do with kids in Tampa Bay.
George M. Steinbrenner Field – Tampa Tarpons
While this ball field is outside, catching a game here is so much fun! The prices are WAY lower than other stadiums, parking is fairly easy, and if you get there early, the players are almost always out to give autographs or give kiddos a ball.
Glazer Children's Museum is Tampa's interactive, learning laboratory where children play, discover, and connect to the world around them to develop as lifelong learners and leaders. My kiddos are now a bit old for this one (ages 14 and 11), but they had a blast here when they were younger!
This is another fabulous Tampa attraction that is mostly inside! You can enjoy the water views, sharks and fish without being at the beach 😉 There is an outdoor play space to enjoy as well.
Does the risk of sunburn impact your choices for the best things to do with kids in Tampa Bay? Leave me a comment below and tell me about it.
We have been here several times, and always have a hoppin good time! It's like a jungle gym through trees! There are several obstacles and they are all rated easiest to hardest, so there is something for everyone. Plus, you can really challenge yourself if you want. It is VERY shaded, but it is all OUTDOORS so take that into account when planning your trip. Personally, we usually try to avoid visiting during the hottest summer months.
The Tampa Riverwalk offers a plethora of activities, things to see and do. Walk the Riverwalk and watch for dolphins and manatees, stop at Armature Works and listen to some live music, jump on some Water Bikes, go kayaking and explore. There are so many things for families to do on the Tampa Riverwalk.
Who doesn't love going to the zoo? And ZooTampa even has a few rides, a water ride and a Splash area to help you and the kids cool off. ZooTampa at Lowry Park is home to more than 1300 animals and is famous for having one of the most beautiful, tropical zoological settings.
Oh and of course – you can head to the beach! We are surrounded by water here in Tampa Bay and the home to the #1 beach in America! And if you do head to the beach, don't forget your Sun Protection Hats.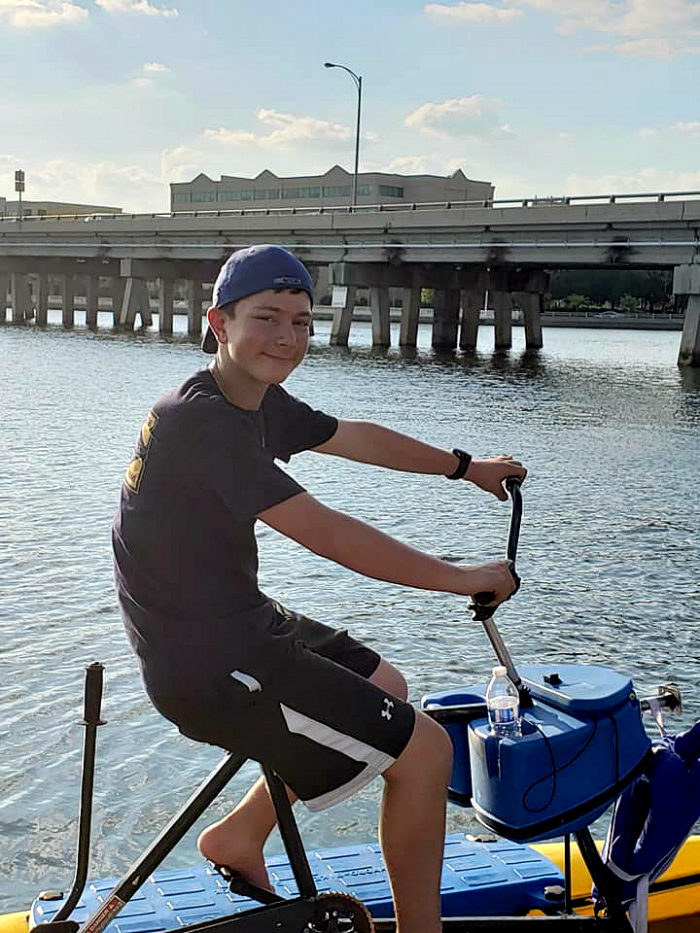 What do you consider to be the best things to do with kids in Tampa Bay? Are your choices on this list? If not, be sure to email them to me so I can check them out, and get them added!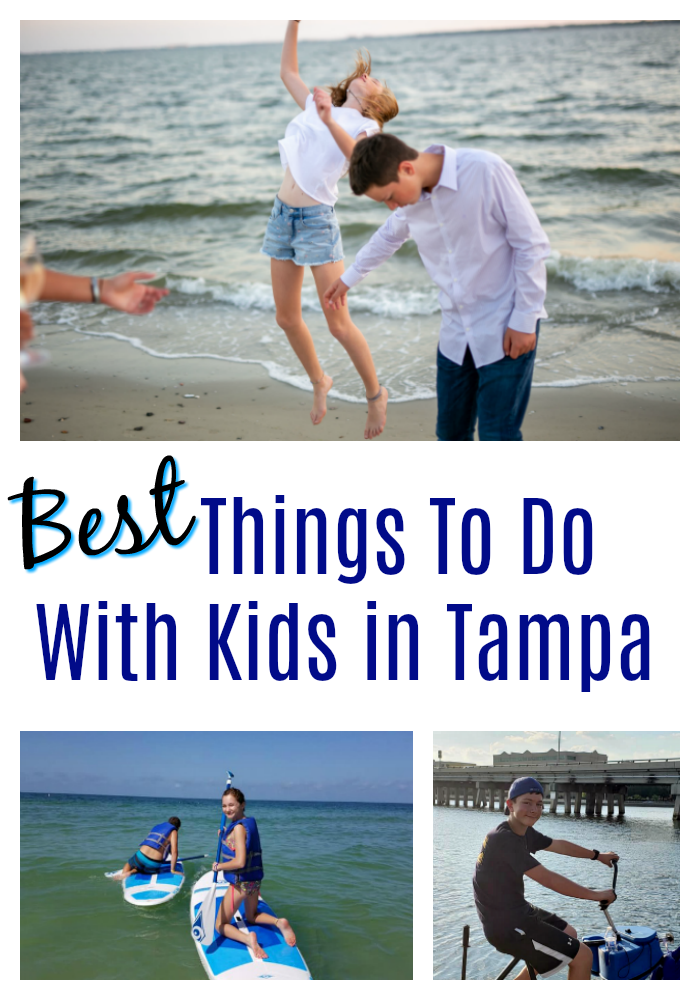 Be sure to follow me on Facebook, Twitter, Pinterest and Instagram for more things to do in Florida, healthy recipes, and more.