(Last Updated On: June 3, 2022)
Busch Gardens has something amazing planned for YOU every week in 2022! Check out the 2022 Busch Gardens Tampa Calendar of Events and make sure you don't miss your favorite events.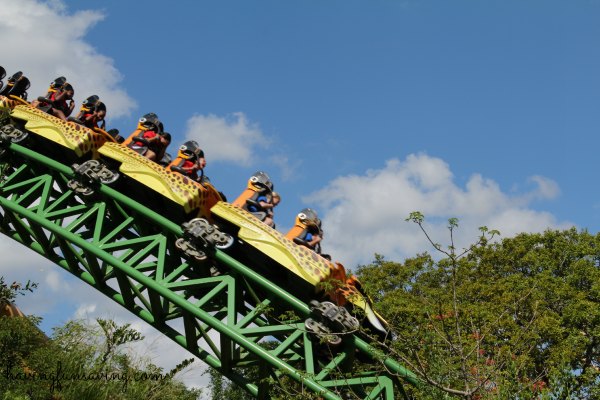 2022 Busch Gardens Tampa Bay Calendar Of Events
Busch Gardens Tampa has another year of fun events and celebrations planned for us! Busch Gardens guests can enjoy the celebration all year with great deals on park admission, including BOGO Fun Cards – purchase a Busch Gardens Fun Card and receive an Adventure Island Fun Card for FREE. Check out all the fun in the Busch Gardens Calendar of Events and plan all the fun things you want to do here in Tampa Florida!
Busch Gardens Event Calendar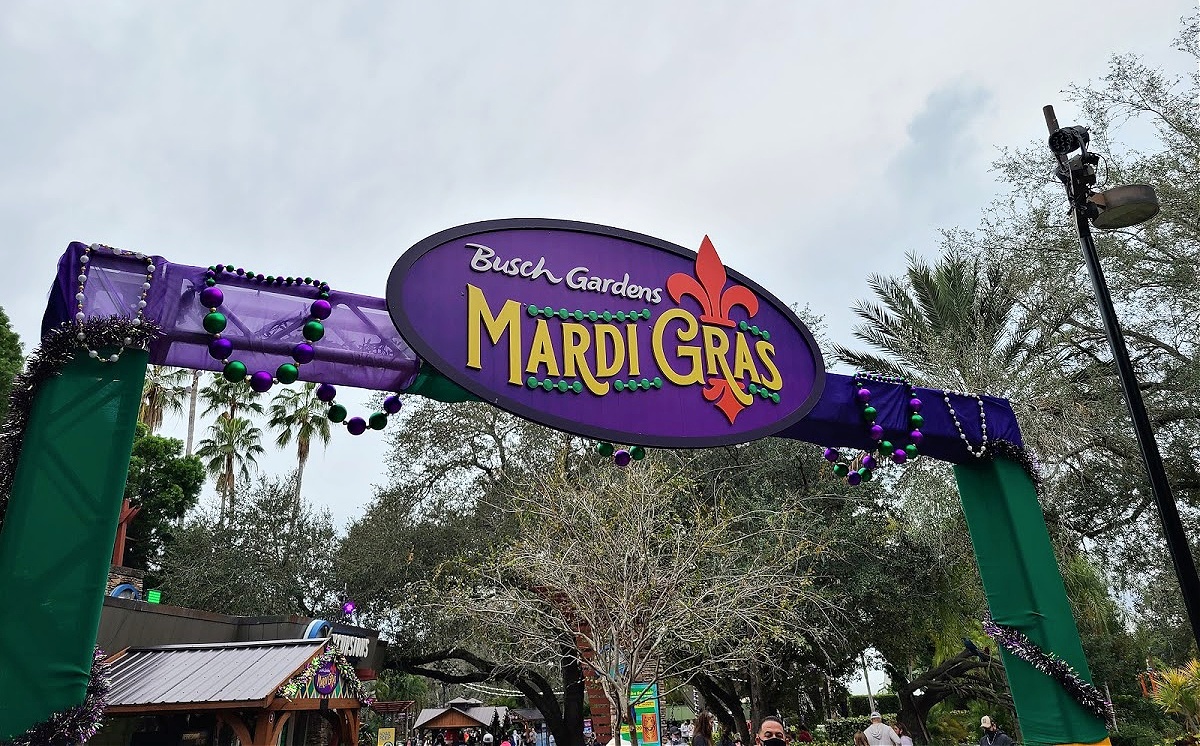 Mardi Gras Celebration – Weekends and select dates, January 8 – March 6
Get jazzed up with Mardi Gras-style live music and New Orleans-inspired entertainment. Catch some festival beads from strolling performers throughout the day, and get caught up in the fun as you dance through spacious walkways. Feast like kings and queens on classic Cajun cuisine as Busch Gardens brings the "Big Easy" to Tampa Bay. Tempt your taste buds with a signature shrimp po' boy, hearty jambalaya and gumbo, or specialty sweets like iconic beignets. Handcrafted cocktail classics like Hurricanes join new signature drinks for a perfect pairing with the park's carefully crafted culinary offering. Try them all with a Mardi Gras Sampler Lanyard!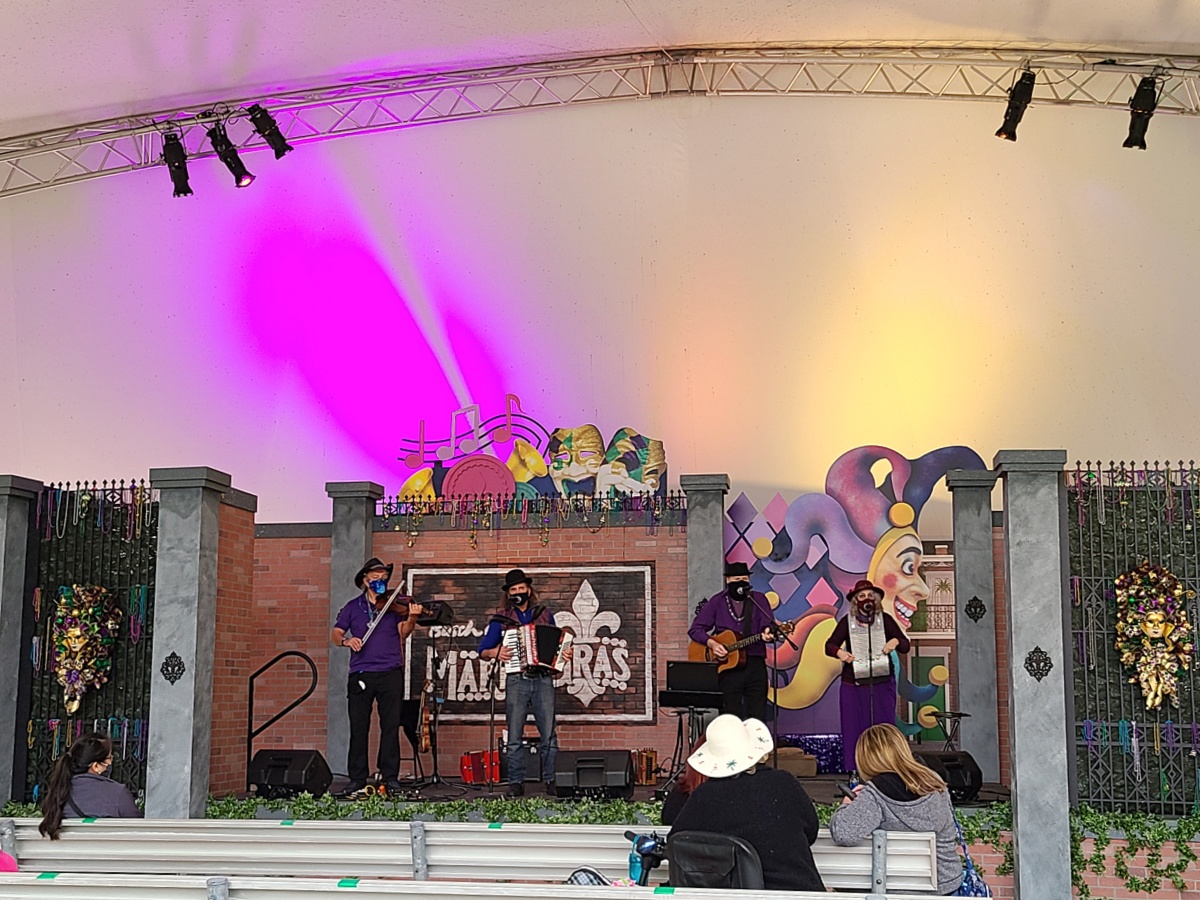 Sesame Street Kids Weekends, April 30 – May 22
The family fun event runs every Saturday and Sunday from April 30 through May 22. The themed weekends will give visitors a chance to meet and take photos with some of their favorite Sesame Street characters such as Elmo and Big Bird. Other activities include a Cookie Monster scavenger hunt, story time, spring-inspired crafts and a live show.

Food & Wine Festival, Friday to Sunday, March 11 – May 22
A world of taste awaits at the annual Busch Gardens Tampa Bay Food & Wine Festival with a delicious menu and drinks as dynamic and unique as the park's thrilling roller coaster collection. Guests can sip & savor their way through flavorful eats and mouthwatering treats before finding their new favorite brew or cocktail. Park guests can explore a variety of flavors while enjoying a diverse concert lineup, including acts for all tastes. Get all the details about the Busch Gardens Food & Wine Festival here.
Summer Celebration, Daily May 27 – August 2
Welcome to the all-new Summer Celebration! Lose yourself in entertainment from day to night, including the all-new Gwazi Beats show with drums, dancers, and stilt walkers. Get in the party spirit at three DJ locations. Catch the return of the fan-favorite Cirque Electric show. And end the night with an all-new fireworks and fountains spectacular.
An all-new Summer Celebration will debut at Busch Gardens Tampa Bay this Memorial Day Weekend! The park will feature a variety of entertainment throughout the day, including the return of "Cirque Electric", and "Gwazi Beats", a new atmospheric show combining drums, dancers, and stilt-walkers in a pulse-pounding display of music and dance. Plus, the award-winning "Turn It Up!" will resume to daily operations in the Moroccan Palace Theater.
To celebrate the summer season, guests 21+ can enjoy a complimentary beer sample daily at Pantopia Drinks & Snacks from May 31 – August 7. For those craving something sweet to beat the heat, the Moroccan Delights ice cream parlor will reopen with a refreshed look and mouth-watering treats like handcrafted thrill shakes, ice cream floats, specialty sundaes and more.
After nightfall, the park glows with unique theming, entertainers, and the thrill of conquering coasters in the dark like the all-new Iron Gwazi. Guests can dance to DJ beats throughout the park, including a newly themed block party plaza presented by Coca-Cola®. For an epic finale to a thrilling day of adventure, guests will be drawn to the vibrant energy radiating from a unique new production on the Festival Field. As the most stunning show ever to light the park's sky, "Summer Celebration Fireworks Spectacular" will feature an explosive array of colors and exciting effects from dazzling lasers to mesmerizing fountains and pyrotechnics. This all-new production is offered every Friday, Saturday, and Sunday night at 9:15pm from May 27 – August 7, including extra presentations on May 30 for Memorial Day and July 4 for Independence Day.
With the return of world-class entertainment and all-new thrills like Iron Gwazi, there's never been a better time to become a Pass Member. Annual Pass Members enjoy 12 months of visits with special benefits including exclusive access to the Pass Member Lounge opening later this summer, plus free parking, free guest tickets, access to special VIP events, savings on merchandise and more! Annual Passes start as low as $14.75/month with no down payment. Restrictions apply.
Evening with Guy Harvey, Friday, June 10. Separately-Ticketed Event
Enjoy tales from Guy Harvey's travels around the world in a small group setting before joining him for a private meet & greet and shopping experience at Xcursions. The limited-capacity reception also includes an exclusive event gift and a menu of Caribbean tapas, a signature cocktail, beer, wine and bottled beverages.
General Admission Tickets: $100
Pass Member Tickets: $80
Event Schedule:
6:30 – 7:30 p.m.: Private Reception at the Gwazi Pavilion with complimentary tapas, beer, wine and a signature cocktail
7:30 – 8:00 p.m.: Guy Harvey Speaking Session
8:00 – 9:30 p.m.: Private Guest Shopping experience at Xcursions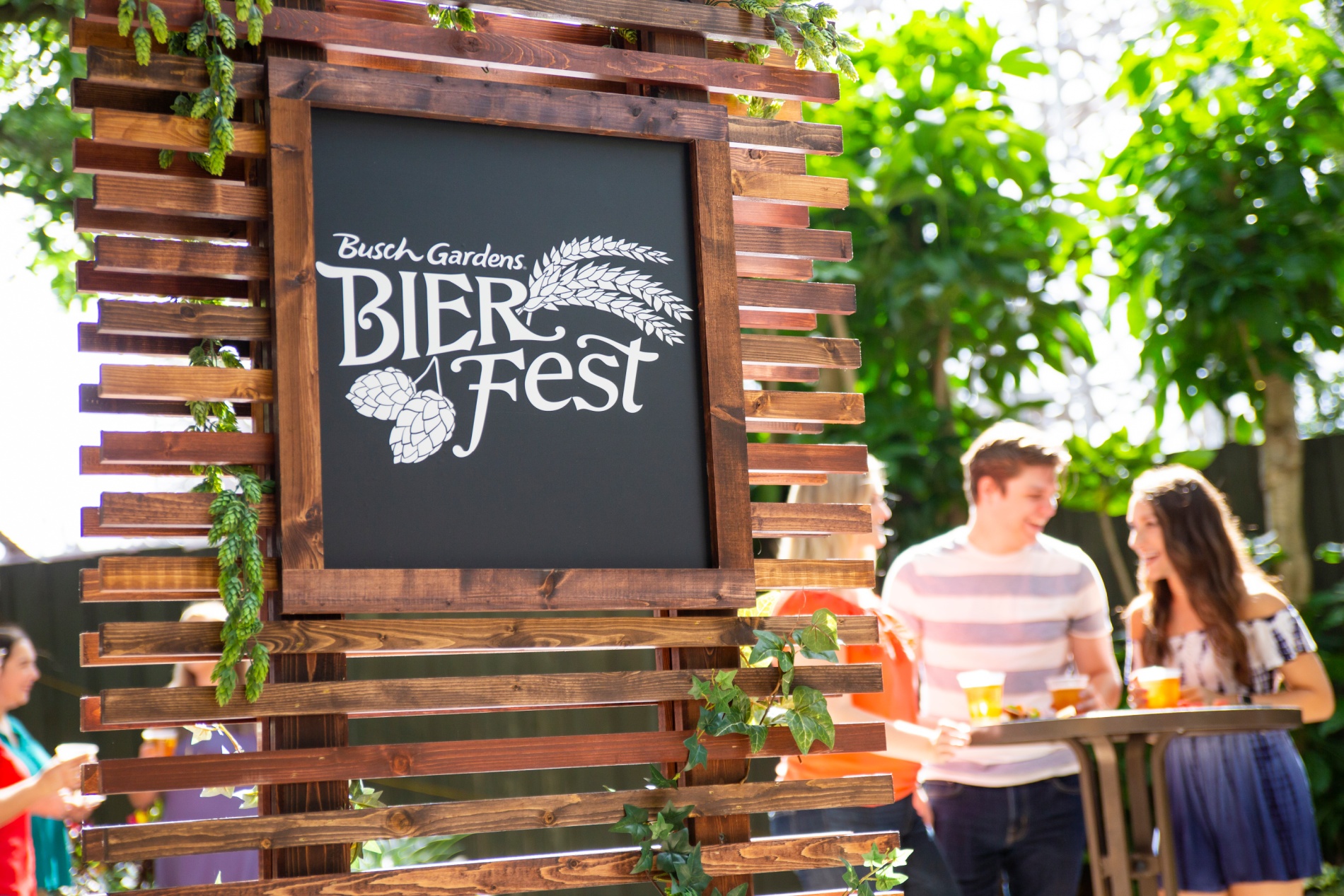 BIER FEST WEEKENDS AUGUST 15 – SEPTEMBER 5
Sip and savor seasonal favorites and brew-inspired dishes featuring fall flavors. This festival blends the local Tampa bay craft scene with time-honored traditions to create a unique food and beer celebration. Enjoy live entertainment and contemporary fare that pays homage to a traditional Oktoberfest with a modern spin.
Bier Fest is included with park admission. Food & Beverage available at an additional cost.
Pair Epic Thrill Rides with NEW Hoppy Culinary Delights
Brew fans will have dozens of beers to choose from at this year's Bier Fest, featuring over 50 varieties of IPAs, wheat ales, stouts and more! This year's event shines a spotlight on breweries that bring flavor to Florida and beyond, with iconic local, regional and national brews incorporated into new shareable samples at over a dozen culinary locations, including:
Not into Beer? No fear! Enjoy frozen cocktails, live music and more!
Beyond the brews, Busch Gardens offers plenty of delicious options for everyone to enjoy at Bier Fest this year. From delectable bourbon tastings to chilling frozen cocktails and seltzers, satisfying refreshment is abundantly available in every corner of the park.
Savor and save with a Bier Fest lanyard!
For the best value to taste a variety of food and drink offerings, guests can purchase a Bier Fest Sampler Lanyard!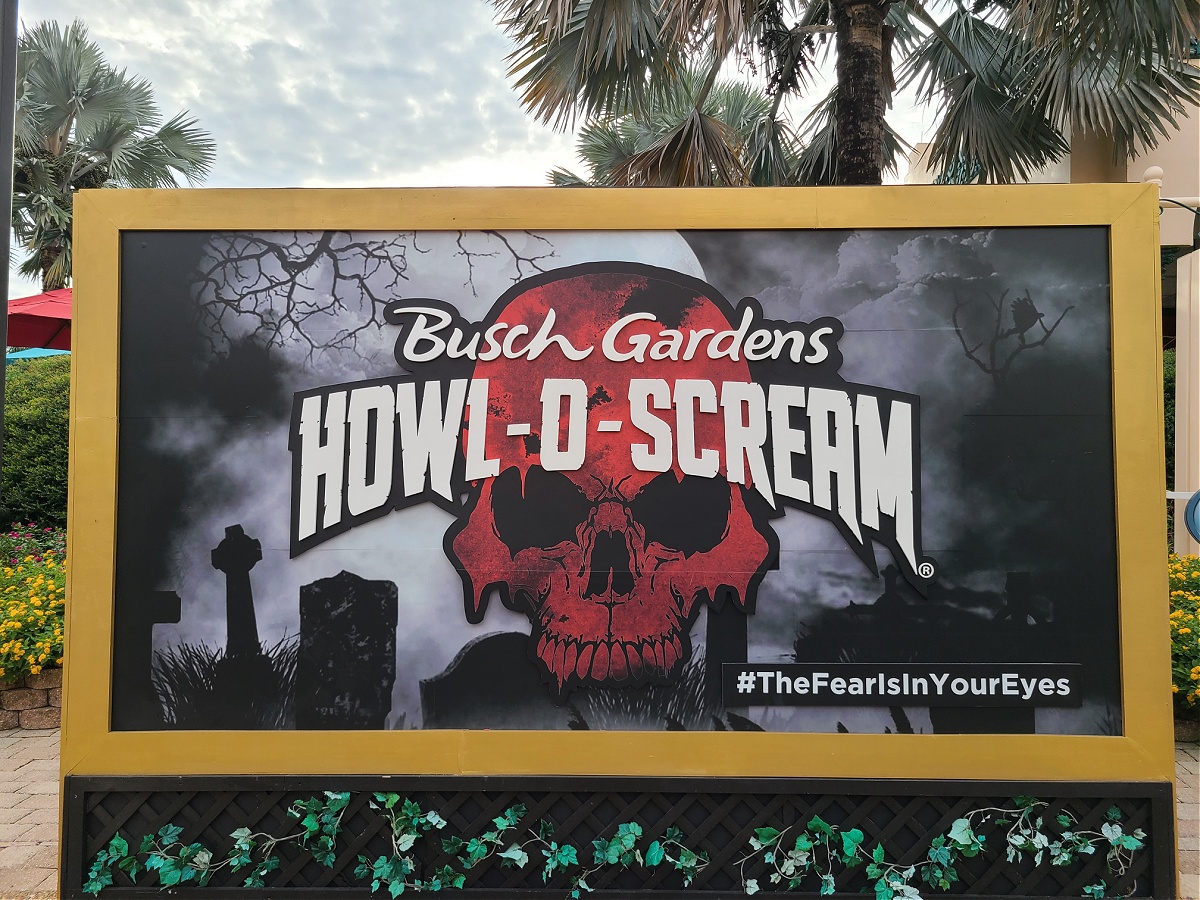 2020 Pictures*

HOWL-O-SCREAM Select Nights Sept 9 – Oct 31. Select Nights.
Busch Gardens® Howl-O-Scream® returns in full force, taking over the entire park with haunted houses, scare zones, sinister shows and more. Unspeakable horror lives in every dark corner, including on Busch Gardens' pulse-pounding thrill rides. Howl-O-Scream is bringing fear to the next level and once you're in there's nothing to fear but everything. Learn more here.
I had the opportunity to attend last year's Howl-O-Scream and we had a scary good time! Busch Gardens transformed the entire park with scare zones as well as spooky decor.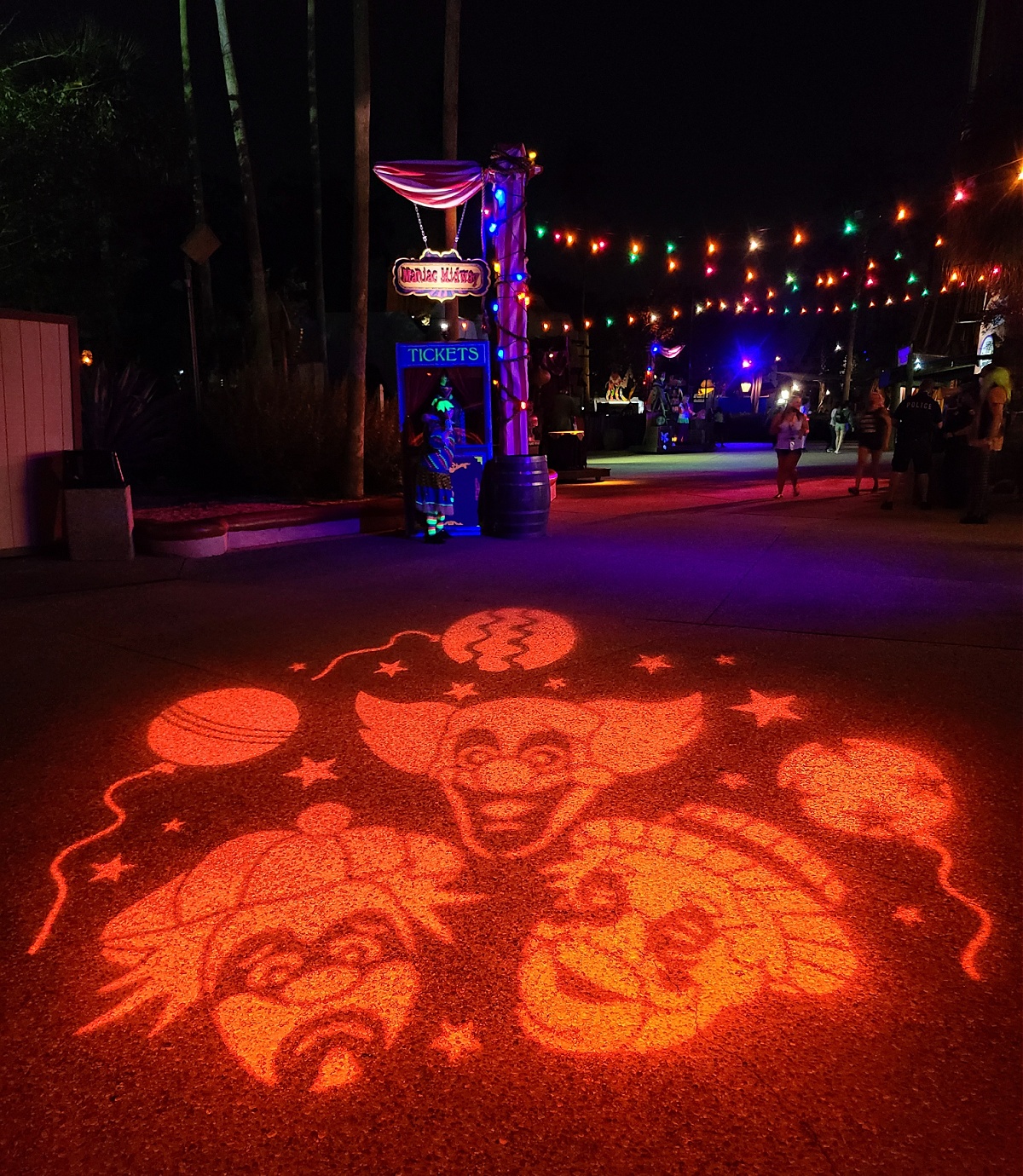 Howl-O-Scream is a separately ticketed event.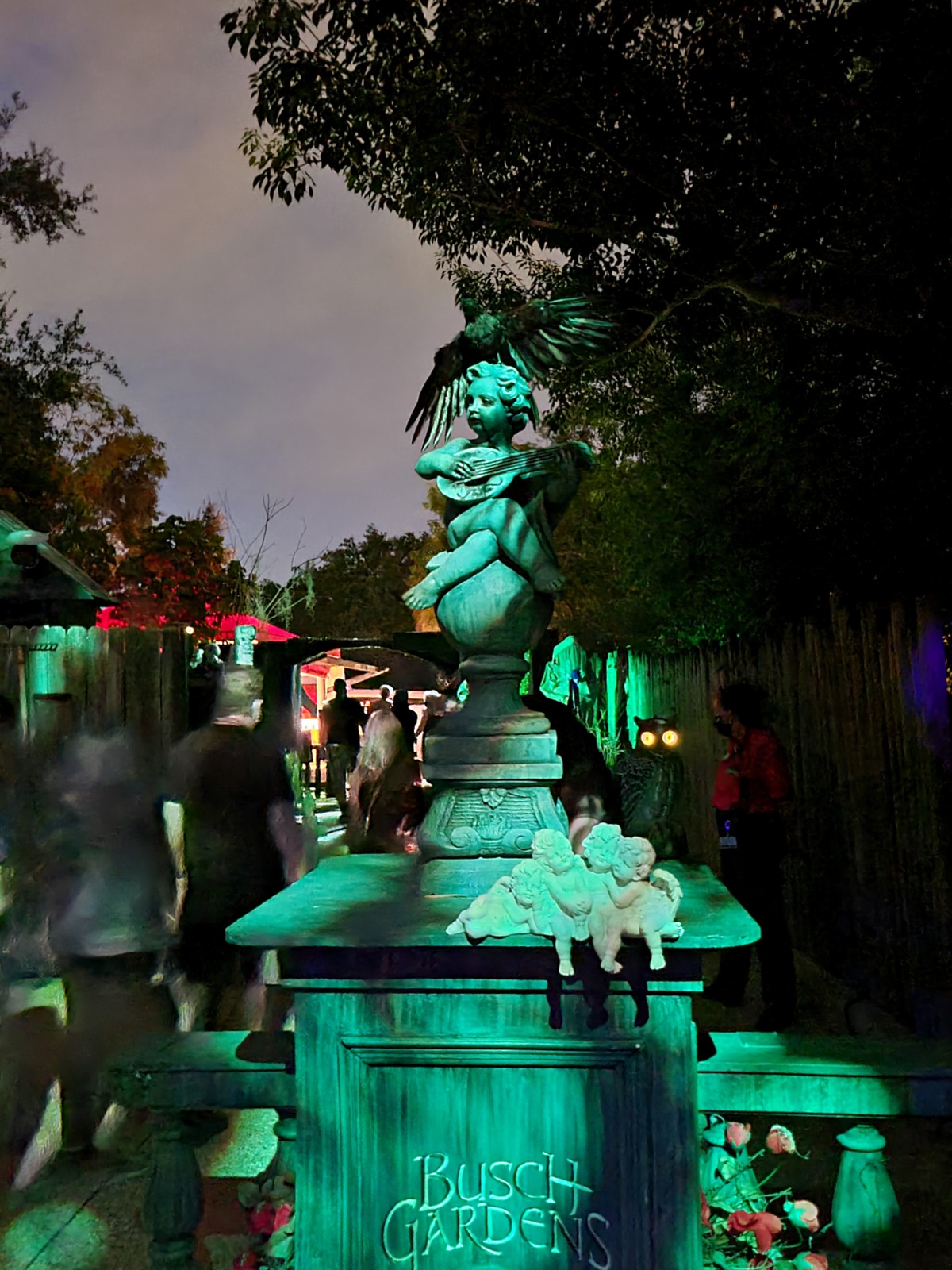 Busch Gardens Spooktacular, September 10 – October 30th. Weekends
Celebrate Halloween with trick-or-treating and more during Busch Gardens' all-new Spooktacular event. More info to come!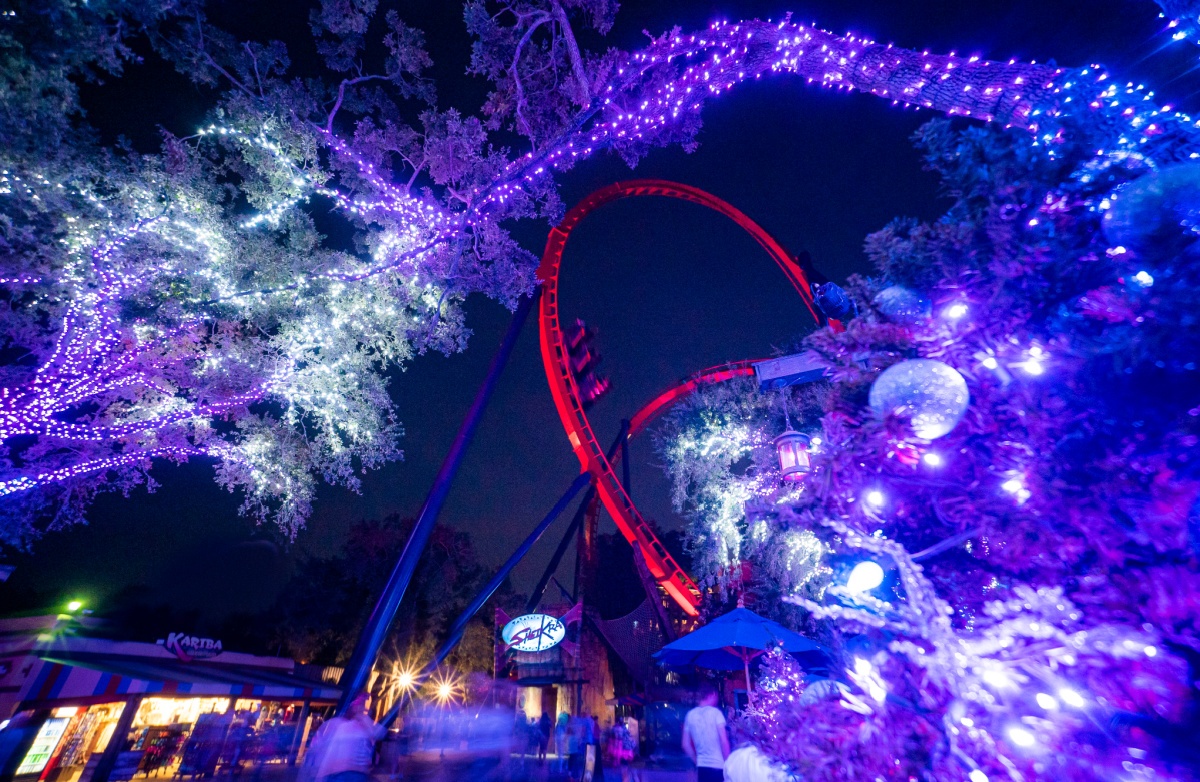 Christmas Town November 13, 2022 through January 2, 2023. Daily
Tampa's biggest and brightest holiday event opens earlier this year with millions of twinkling holiday lights throughout the park's 335 acres, spectacular fireworks, and experiences with Santa that will create merry memories for guests of all ages. More info to come!
Busch Gardens Tampa Bay is excited to continue to provide our guests with fun, inspiring and memorable experiences, while addressing important health and safety needs during this time. For detailed information about the measures that guests can expect when visiting the park, including key operational changes, visit buschgardens.com/tampa/safety.
Best Ways to Play at Busch Gardens

Pay for Day, play ALL YEAR at 2 parks- For a limited time, guests can buy a Busch Gardens Fun Card and go the rest of 2022 FREE. Get yours here.
MORE VALUE, MORE OPTIONS WITH ANNUAL PASS – Pick your way to play in 2022 with a Busch Gardens Annual Pass, starting at $10.99 a month for Florida Residents. Guests can select from four pass levels for the benefits they want most – including FREE parking, discounts on merchandise and food, as well as animal encounters – to gear up for a calendar full of special events plus EXCLUSIVE pass member ride times.
Which 2022 Busch Gardens Tampa Events are your favorite?
Make sure to join the conversation by following Busch Gardens on Facebook , Twitter and Instagram.
While you are at it make sure to check out Food Wine Sunshine on Facebook, Twitter, Pinterest, and Instagram for more fun things to do in Florida, recipes, and more.
Have fun at Busch Gardens Tampa Bay this year, I know I will!