(Last Updated On: February 6, 2020)
Busch Gardens has something amazing planned for YOU every week in 2020! Check out the 2020 Busch Gardens Tampa Calendar of Events and make sure you don't miss your favorite events.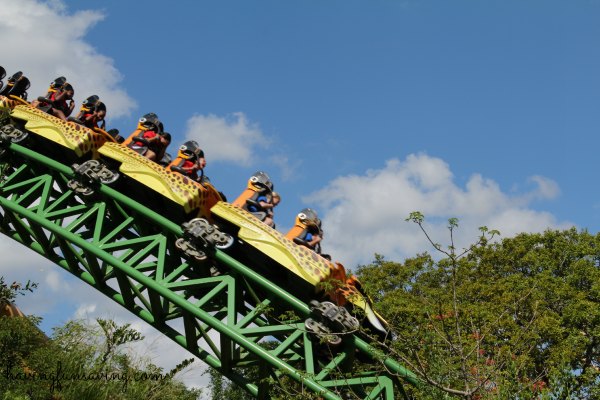 2020 Busch Gardens Tampa Bay Calendar Of Events
Busch Gardens Tampa has another year of fun events and celebrations planned for us! Busch Gardens guests can enjoy the celebration all year with great deals on park admission, including BOGO Fun Cards – purchase a Busch Gardens Fun Card and receive an Adventure Island Fun Card for FREE – and a FREE Preschool Card available for children age five and younger. Check out all the fun in the Busch Gardens Calendar of Events and plan all the fun things you want to do here in Tampa Florida!
Busch Gardens Event Calendar
Three Kings Day January 6
Guests can enjoy Christmas Town cheer through January 6, 2020 including the celebration of Three Kings Day. Visit the three wise men in person for song-filled storytelling and indulge in the park's spin on delicious traditional dishes, from decadent tres leches cake to flavorful pulled pork hash.
Real Music, Real Masters January 7-March 15 (weekly; Tuesday-Saturday)
Busch Gardens' longest running concert series is back with returning favorites and NEW acts! At the climate-controlled Stanleyville Theater, guests can enjoy incredible live performances spanning from the 1950s to today, including the following acts:
Jan. 7- 12 Leonard, Coleman, and Blunt: Former Lead Singers of the Temptations, Platters and Drifters
Jan. 14- 19 The Diamonds
Jan. 21-26 NEW! BJ Thomas
Jan. 28- Feb. 2 NEW! Piano Men: Sir Elton John and Billy Joel Tribute
Feb. 4-9 NEW! Classic Stones Live: The World's Greatest Rock and Roll Tribute Show
Feb. 11-16 NEW! Simply Queen: The Most Incredible Live Tribute to Queen
Feb. 18- 23 NEW! Let's Hang On TM: America's No. 1 Frankie Valli Tribute Show
Feb. 25- March 1 Eaglemania: The World's Greatest Eagles Tribute Band
March 3-8 Cirque Vertigo Featuring the Wallenda Duo
March 10-15 NEW! ONES: Beatles' #1 Hits
Sesame Street® Safari of Fun Kids' Weekends February 1-16 (Saturday and Sunday)
Join the Sesame Street krewe for a pirate filled paRrrr-ty! Families can enjoy special character interaction, themed story time, treasure scavenger hunts, and dance parties for pirate-inspired frivolity. NEW this year – on February 1 and 2, families can meet Aloysius Snuffleupagus, affectionately known as Snuffy, during the first ever Snuffy Weekend. The fun begins each Saturday and Sunday at 11:30 a.m. in the Sesame Street Safari of Fun area of the park.
NEW! Mardi Gras Weekend February 22-23 (Saturday and Sunday)
This year, guests can let the good times roll with limited-time food, cocktails, entertainment and live music – Mardi Gras style! Follow the fun to the Moroccan Palace Plaza.
Food & Wine Festival February 29-April 26 (weekly; Saturday and Sunday) My personal favorite 😉
A world of taste awaits at the sixth annual Food & Wine Festival each weekend from February 29-April 26. The festival features new and exciting dishes, plus a large selection of wines, craft brews and cocktails. While enjoying delicious eats, fans can see some of the biggest names in music as they take the stage the Festival Field. All concerts are included with daily ticketed admission to the park.
2020 Busch Gardens Food & Wine Concert Line Up:
Feb. 28: Pass Member Exclusive Preview with "Eaglemania: The World's Greatest Eagles Tribute Band!" This exclusive event is available ONLY for Pass Members to preview the all-new menu of sips and samples at the 6th Annual Food & Wine Festival. Visit buschgardenstampa.com to learn more or purchase your Annual Pass to gain access to this VIP opportunity!
Feb 29: Collective Soul
March 1: The Commodores
March 7: Chase Bryant & Danielle Bradbery
March 8: Rachel Platten
March 14: Ezra Ray Hart
March 15: THREE DOG NIGHT
March 21: LOCASH
March 22: Fitz & The Tantrums
March 28: Home Free
March 29: Taking Back Sunday
April 4: Third Eye Blind
April 5: KC & The Sunshine Band
April 11: 38 Special
April 12: Micah Tyler & Austin French
April 18: Lee Brice
April 19: Clint Black
April 25: El Gran Combo
April 26: Toad the Wet Sprocket & The Verve Pipe
You can book the ultimate festival experience with one of two exclusive VIP packages available for each act, including reserved concert seating and a 5-item Food & Wine Festival Sampler Lanyard. NEW for 2020, upgrade to the ultimate concert-goer experience with Unlimited Food & Wine Festival VIP Seating which includes VIP seating for EVERY concert of our 2020 Festival!
Busch Gardens' new award-winning Executive Chef, Ernie Reyes brings a fresh approach to this popular event. With 25 NEW food items in addition to fan-favorite dishes and over 80 wines, beers and cocktails to choose from, the Food & Wine Festival offers an endless variety of flavors to sip and savor! Guests can tempt their taste buds with the following NEW items:
The ALL-NEW Chef's Corner cabin: featuring three signature dishes carefully crafted by the park's head chefs – arroz con pollo, pork belly taco with kimchi slaw, and pork tenderloin with champagne watercress sauce.
NEW Iconic Coaster Cocktails: including Iron Gwazi Gimlet, Falcon's Fury Lemon Drop, and Tigris Tea
NEW Pick-A-Barrel tasting: create your own flight of liquors and wines from around the world
View the entire menu and pick your perfect upgrade or purchase your Food & Wine Festival Sampler Lanyard – the best way to savor and save on everything the event has to offer!
Pass Members can purchase an exclusive 15-item sampler for the same price as a 12-item sampler and SAVE 20%!
Run For The Fund – April 4
Support animal conservation efforts by taking part in SeaWorld & Busch Gardens Conservation Fund's Run for the Fund 5K. Register here.
Busch Gardens Summer Nights Every Night May 29 – August 16
Experience fireworks and thrilling rides at Summer Nights. As the sun goes down, the party heats up at Busch Gardens Tampa Bay during Summer Nights! The park is open every night until 10 PM.
HOWL-O-SCREAM Select Nights Sept 18 – Nov 1
For select nights in the fall, there is nowhere to hide at Howl-O-Scream. Designed to terrify, Busch Gardens' haunted houses will return with a vengeance, but the scares don't stop there. Unspeakable horror lives in every dark corner, including on Busch Gardens' pulse-pounding thrill rides. Howl-O-Scream is bringing fear to the next level and once you're in there's nothing to fear but everything.
Howl-O-Scream is a separately ticketed event.
More event dates coming soon!
Pin Trading is here!
Busch Gardens launched NEW Pin Trading program in 2019. With more than 150 pins now available in the park, guests can begin collecting and trading the pocket-sized souvenirs. From fan-favorite animals, attractions, and events to exclusive collections not sold in stores, guests can trade pins with employees as they explore the park.
Yet another NEW coaster!
The buzz continues with more history in the making at Busch Gardens Tampa Bay, as construction continues on Iron Gwazi arriving this year in 2020. When it opens next year, the ride will become North America's tallest hybrid, and the fastest, steepest hybrid coaster in the world.
Best Ways to Play at Busch Gardens

Pay for Day, play ALL YEAR at 2 parks- For a limited time, guests can buy a 2019 Busch Gardens Fun Card and get an Adventure Island Fun Card free! Block out dates apply. Get yours here.
MORE VALUE, MORE OPTIONS WITH ANNUAL PASS – Pick your way to play in 2020 with a Busch Gardens Annual Pass, starting at $10.99 a month for Florida Residents. Guests can select from four pass levels for the benefits they want most – including FREE parking, discounts on merchandise and food, as well as animal encounters – to gear up for a calendar full of special events plus EXCLUSIVE pass member ride times.
FREE Preschool Card- Kids 5 and younger can enjoy FREE admission to Busch Gardens Tampa Bay and Adventure Island throughout all of 2020 with the Preschool Card. There's never been a cooler time to be a kid! Florida residents only, other conditions apply, register here.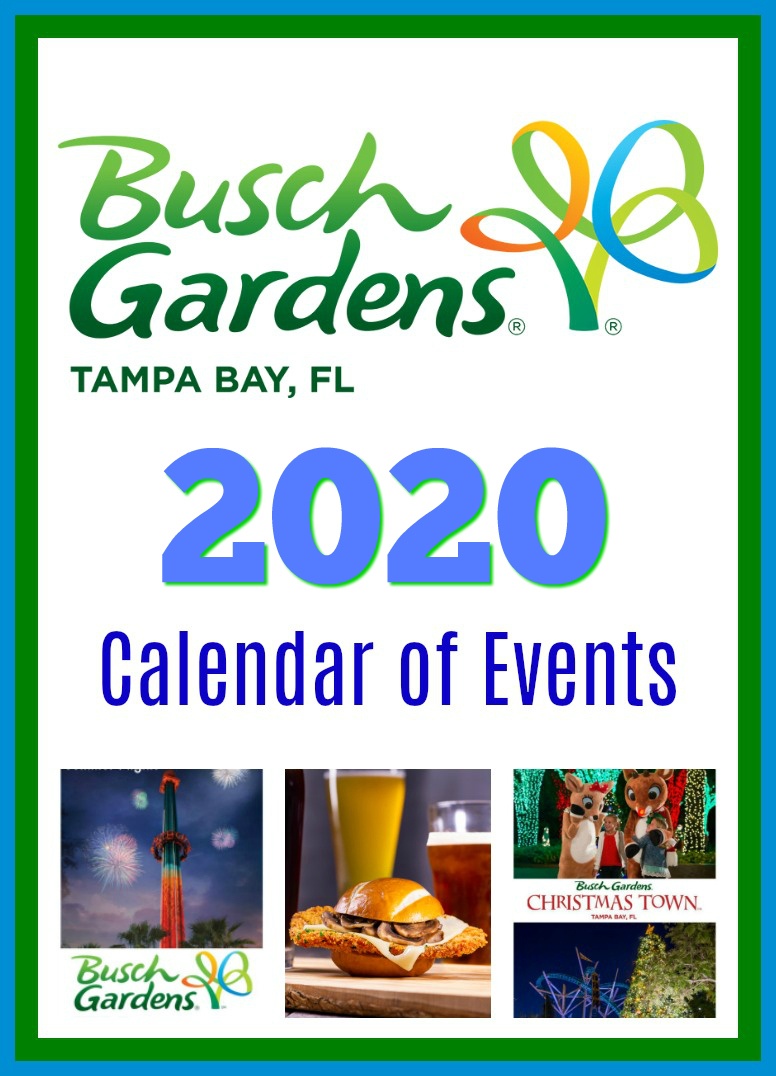 Which 2020 Busch Gardens Tampa Events are your favorite?
Make sure to join the conversation by following Busch Gardens on Facebook , Twitter and Instagram.
While you are at it make sure to check out Food Wine Sunshine on Facebook, Twitter, Pinterest, and Instagram for more fun things to do in Florida, recipes, and more.
Have fun at Busch Gardens this year, I know I will!