(Last Updated On: January 20, 2021)
Headed to the beach for the day? Don't forget these beach day essentials! I have rounded up 22 things that you need to bring to the beach for the best beach day ever! Check out these Beach Must Haves. While this post is sponsored, all opinions are my own.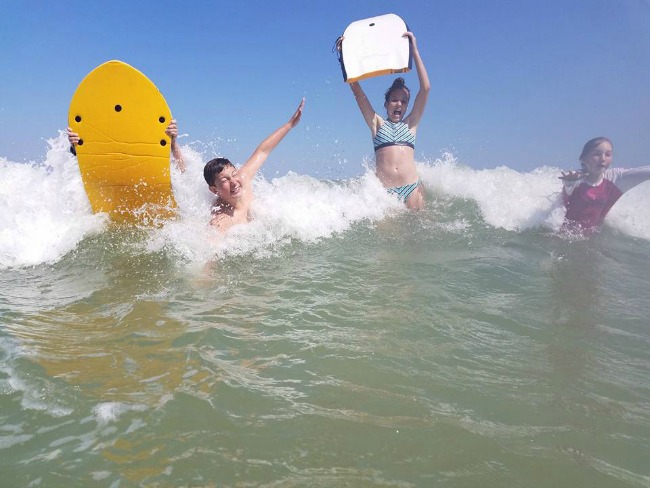 22 Things To Bring To The Beach | Beach Day Essentials
Living in Florida we have some of the most beautiful beaches in America. There's nothing quite like the sun shining down, sand in between your toes, and cooling down in the water. But a beautiful day can end up being a really bad one if you head out and you forget the beach must haves!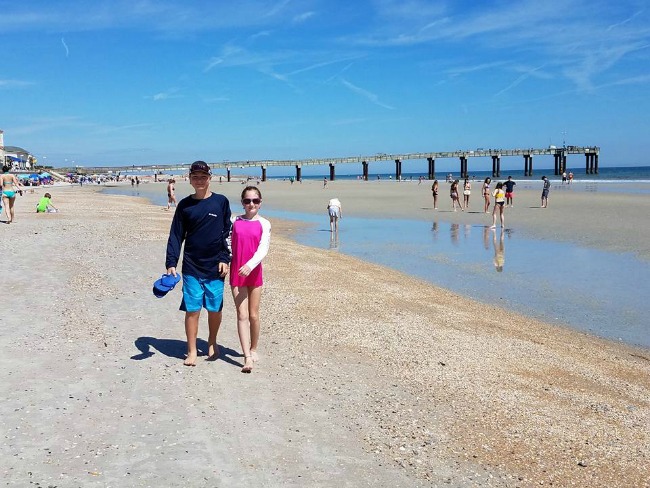 I have packed for Beach days on numerous occasions, and I have definitely forgotten a few must haves in the past, and it always ends up with us having to leave early, sunburned, or starving! So I thought today I would share my top things that you have to bring with you in your beach bag! Now, I do usually end up going with kids, but I think this list pertains to you either way!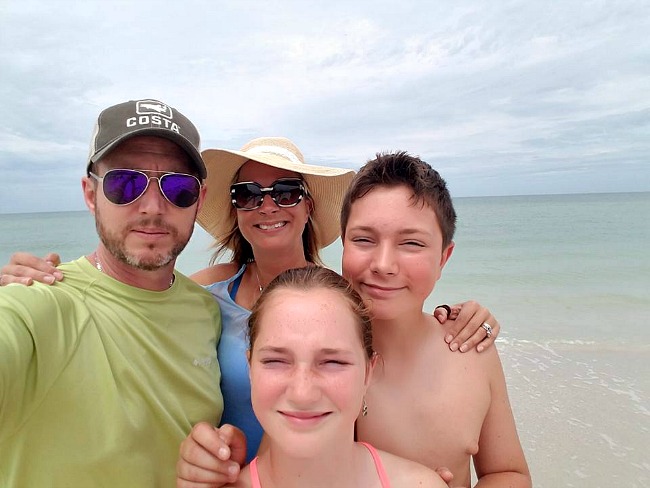 So, the next time you are ready to relax in the sun, be sure to have all of these beach day essentials with you.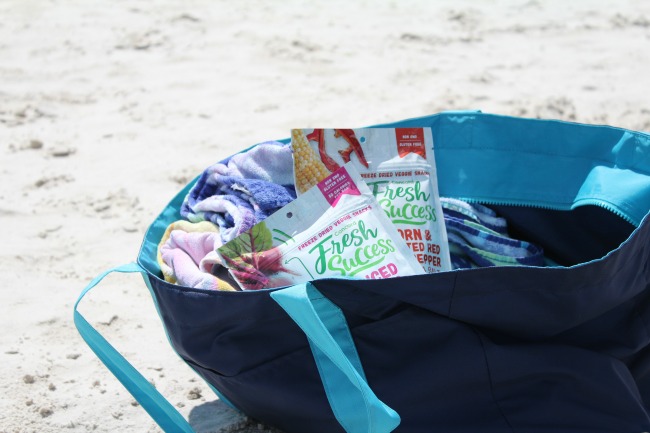 What To Pack When You Go To The Beach:
Swimsuits – If you aren't wearing them to the beach, make sure they are in your beach bag!
Beach Bag – I recommend one with various pockets so you can find your keys and phone when you need them without having to dump out the whole bag.
Gallon size ziploc bags or plastic grocery bags – To protect your phones, keys and money from getting sandy and wet. Plus, they are great for putting wet swimsuits in on the way home.
Towels – For laying out or drying off.
Blanket/Sheet – For something to relax on when it's snack time or time to relax.
Sunscreen – And more sunscreen, and be sure to grab the SUNSCREEN! I always bring spray and face sticks, and don't forget to reapply!
Protective Clothing/Hat – Swim shirts or always a good idea when your skin needs a break from the sun. My husband won't go to the beach without his. Hats protect your ears, face and eyes, be sure everyone has one! Learn more about Sun Safety For Kids.
Sunglasses – Don't forget a pair for you and the kids.
Shade – If you plan on being there all day, it doesn't hurt to bring a small umbrella that you can stick in the sand or a beach tent. We actually sat in our beach tent one time when it started to rain and had our lunch until the rain blew over.
Snacks – You and the kids are bound to get hungry at some point. I suggest healthy snacks like Concord Fresh Success freeze dried veggies, apples, sandwiches, trail mix, etc. Don't forget to cut up your sandwiches, you probably won't have a knife with you on the beach, plus bite-size is always better as the kids will probably only come in from the water for a quick bite then be off again. An easily portable salad is a good option too.
Water – Stick a few bottles in the freezer the night before you go to the beach so they stay cold longer. Plus, you can put them in your cooler with snacks and they act as ice packs.
Cooler – You need something to put those snacks and water in!
Radio – A small portable radio or make sure you have Pandora or iHeartRadio on your phone so you can enjoy some tunes if you would like to.
Book or Magazine – Some light reading material to enjoy while you are relaxing.
Chairs – We always bring a few camping chairs with us, they are easy to carry and fold up nicely.
Toys – A few sand toys, a frisbee and maybe a football are always a good idea. My son loves to bring his kite to the beach.
Something to float on – The kids like to bring their boogie boards, some like to bring floats.
$20 – Just in case.
Something to carry everything in – Wagon or a beach cart. We have a Wonder Wheeler and LOVE it, it holds our chairs, small cooler, toys, and bags.
First Aid Kit – It's never a bad idea to be prepared. Cuts and scrapes happen.
A jug of water or baby powder to keep in the car – To help get rid of the last of the sandy feet before you get in the car.
Change of clothes – I usually just grab the kids' pjs! It makes for a dry, sand-free, comfortable ride home.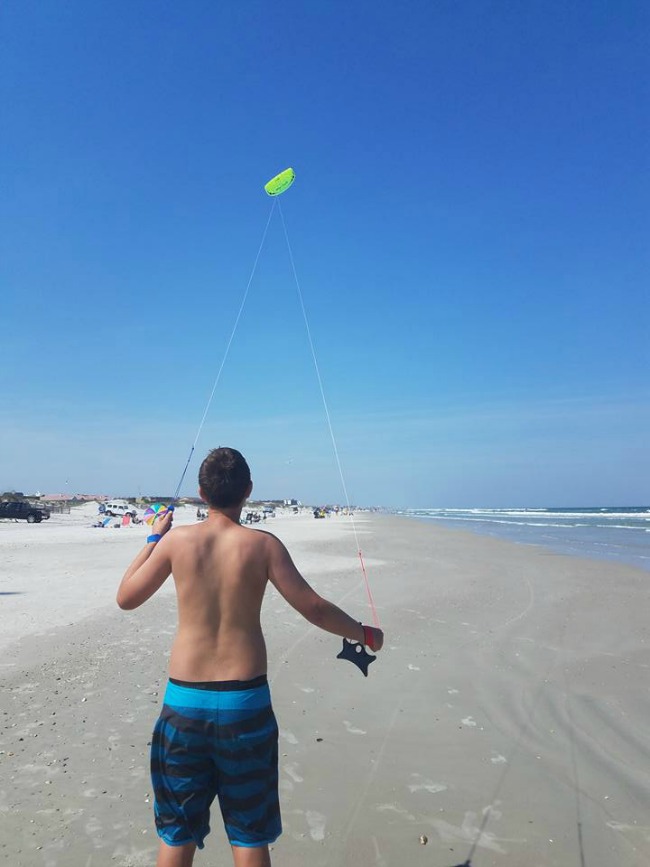 What is one of your beach day essentials? What is one of your beach must haves?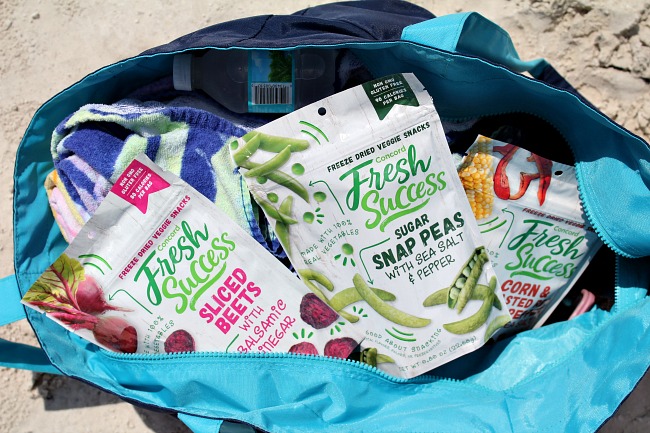 Ready to learn more about Concord Fresh Success? Check them out online and stay social by following on Twitter, Pinterest, Facebook, and Instagram.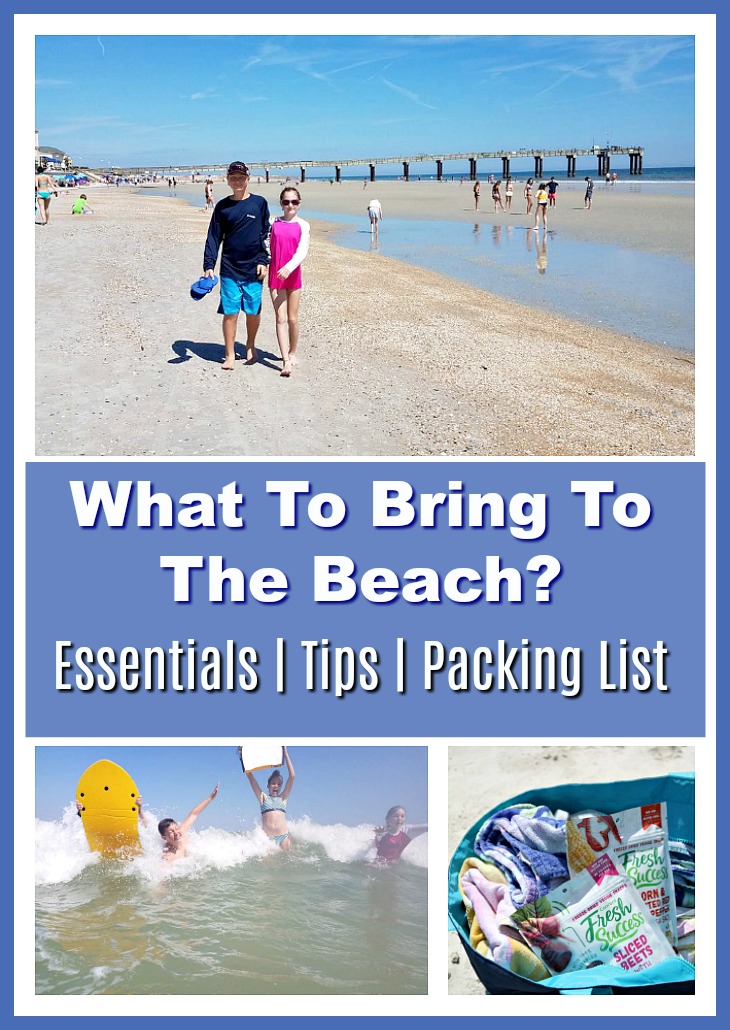 Follow me on Facebook, Twitter, Pinterest, and Instagram.