(Last Updated On: January 20, 2021)
Key Largo is the first of about 1,700 keys that make up the Florida Keys. It is the northernmost Florida Key as well the largest. Here are 10 fun things to do in Key Largo, with or without kids.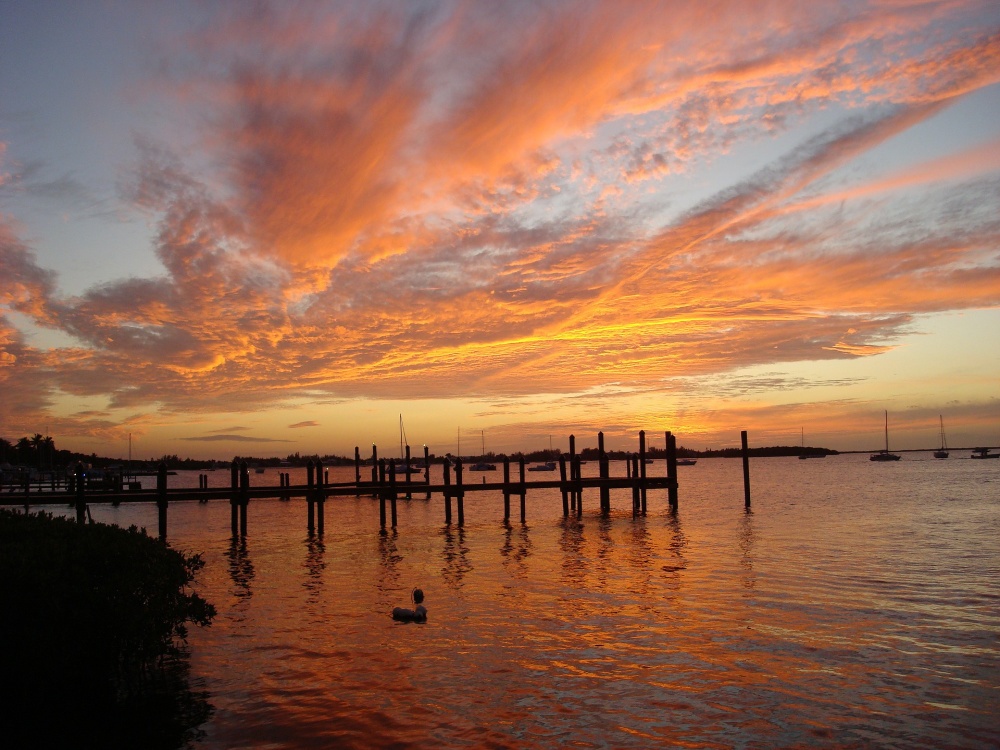 10 Top Things To Do In Key Largo
Key Largo is the northernmost Florida Key, and it's also the largest at 33 miles long. The island is mostly known as a diving hotspot, but it's also home to botanical gardens, wildlife centers, and plenty of charter boats. If you plan to spend most of your trip to Florida outside, Key Largo is a perfect destination. Key Largo is a little less than an hour and a half from Miami, about 2.5 hours to Key West and it's about a 5 hour drive for us here in Tampa.
As an island that thrives on tourism, Key Largo has no shortage of exciting attractions. Whether you're visiting with your family or leaving the kids at home, you'll find plenty of things to do here – even on a tight budget. Since there tends to be heavy traffic in the Keys, mapping out your itinerary before you arrive will make you better prepared for your trip. Consider adding some of these attractions to your Key Largo travel itinerary for a fun-filled vacation you'll never forget!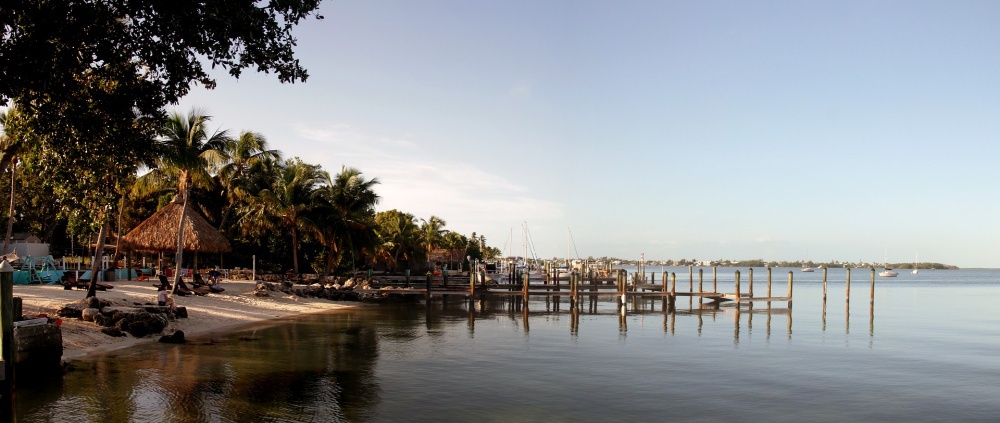 Things To Do On Key Largo
This bird rehabilitation center has two buildings: an avian hospital and a sanctuary for birds that can't be released back into the wild. At the Laura Quinn Wild Bird Sanctuary, visitors can see over 40 bird species on a self-guided tour. You can also watch some animal feedings – at 8:00am and 2:30pm, the sanctuary's interns feed the brown pelicans. The other location features the hospital, gift shop, and visitor's center. Stop by to learn more about their work, and grab a cool T-shirt on your way out!
The Florida Keys Wild Bird Center is free, though the Laura Quinn Wild Bird Sanctuary suggests a donation of $10. The sanctuary is open from sunrise until sundown every day, while the visitor's center is open from 9:00am-5:00pm on weekdays.
The 90-mile-long Florida Keys Overseas Heritage Trail connects Key Largo to Key West. While you can use the trail as an alternative to driving between the Keys, it's also a great place to bike, sightsee, or take a leisurely walk. There are even some paddling and fishing spots along the corridor!
When accessing the trail from Key Largo, start at MM 106. From here, the path stretches for 20 continuous miles, connecting to several state parks and sightseeing opportunities.
John Pennekamp State Park is an underwater park that's home to the only living coral reef in the continental United States. You can explore the park by taking a snorkel tour, riding in a glass-bottom boat, or kayaking. If you'd rather stay dry, check out the 30,000-gallon aquarium at the Visitor's Center!
The cost of your visit to this park will vary depending on which tickets you buy. Kayaks cost $12/hour, snorkeling tours cost $29.95/adult and $24.95/child, and scuba tours will set you back $75/person. All guests also have to pay an entrance fee of $8/vehicle or $2/pedestrian. Once you're at the park, swimming in designated areas is free.
Walk through nature trails featuring over 80 protected species at this beautiful state park. Along the self-guided trail tour, you'll find signs that talk about the birds, butterflies, and plants that thrive there throughout the year. If you're into wildlife photography, don't forget to bring your camera – snapping photos is one of the best reasons to visit this park!
Dagny Johnson Key Largo Hammock Botanical State Park is open every day from sunrise to sunset, and the entrance fee is $2.50 per person. The trails are wheelchair accessible, and the park rangers are happy to provide tours if you call ahead.
Also known as Dolphin Cove, this is the place to go to meet dolphins in Key Largo. Guests can book a wide variety of dolphin experiences, including a structured swim, shadowing a trainer, and helping a dolphin paint. After your once-in-a-lifetime encounter, you can meet some invertebrates at the new Touch Tank. Whether you want to get in the water or interact with the sea life from a platform, Dolphins Plus Bayside can accommodate you!
If you're visiting Dolphins Plus Bayside with young kids (of if you're pregnant), the Kissed by a Dolphin program is the best way to meet this attraction's residents. Otherwise, be sure to read each program's requirements before booking your experience. Each encounter varies in price, but the least expensive are the Kissed by a Dolphin and Painting with a Dolphin programs at $59/person and $80/person respectively.
Have you ever dreamed of going parasailing? Key Largo Parasail prides itself on rider safety, so new flyers can try the sport with confidence. You can also book packages that include jet ski rentals, yoga classes, and glass-bottom boat tours to fill your day with even more fun. Parasailing flights only last 8-10 minutes, but you'll remember the adrenaline rush for years to come!
Parasail flights with Key Largo Parasail cost $75 for a single flyer or $65 per person for a tandem flyer. At least one flyer must be over 14 years old, and single flyers must weigh at least 180 pounds.
Even first-time fishers can enjoy themselves on Miss Chief's air-conditioned charter boat. On your fishing excursion, you'll head into waters teeming with the fish you're hoping to catch – for a kid-friendly experience, choose a reef fishing tour. Bring a bagged lunch if you're taking a full day or ¾ day trip!
While these charter boat trips start at $800 for a half-day journey, the trips are completely customizable. They also include your bait, licensing, gear, and tackle. When you catch a fish, the crew will even filet it for you.
This lively steakhouse on the beach offers a large menu of entrees, appetizers, and alcoholic beverages. Sometimes, you can catch a live musical performance as the sun sets around you, making Sundowners a perfect spot for a vacation date night. With burgers, sandwiches, and mac and cheese on the menu, your kids can eat here, too!
Admire the paintings, pottery, and other works on display at this art gallery in Key Largo! Our Place in Paradise features both local artists and artists from around the country, and you can bring their work home with you if you fall in love with a piece. Before your visit, check out their workshop calendar to see if any classes are being taught during your trip!
Grab some fresh seafood from this top-notch market, or try some of their delicious café bites. All of the fish are processed on-site, so you can watch the lobster traps being set, catches being unloaded, and boats pulling in and out of the marina. When you buy food here, you know exactly where it's coming from!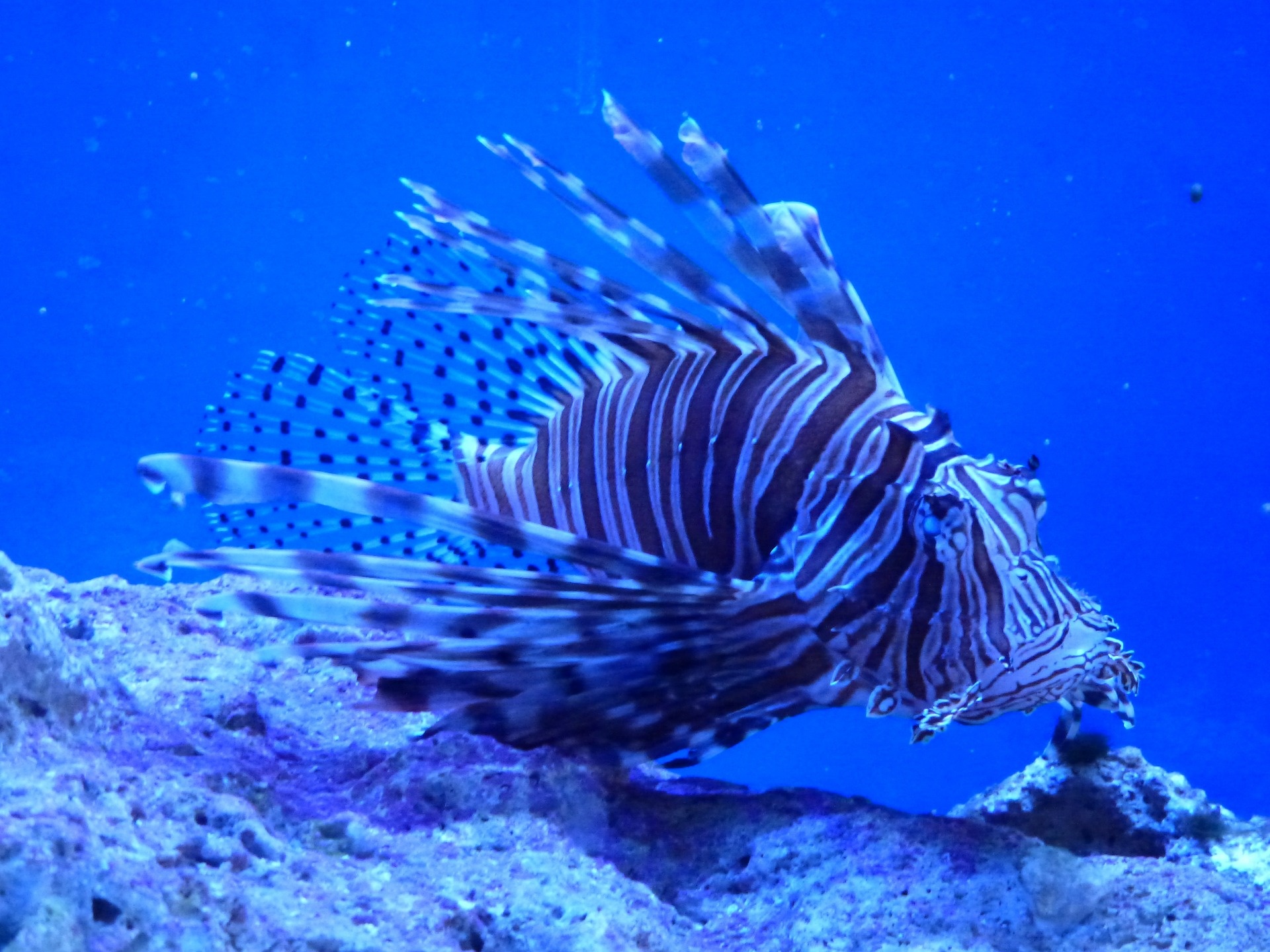 From animal encounters to strolls through the park, Key Largo has everything you need to create a dream Florida vacation. Even though it's the closest Key to mainland Florida, you may not see a reason to venture further south. Once you visit, you'll want to come back every year!
If you made the trip to Key Largo without the kids, there is an amazing adult-only resort that promises a majestic stay.
Bungalows Key Largo is an all-inclusive adult only resort. Once you arrive the only thing you have to do is relax and enjoy. This bungalow style resort is in a botanical garden edged by the ocean, and is a few miles from the Gulf Stream. Included at the resort stay is drinks (alcoholic and non-alcoholic), your meals (including fine dining experiences), any of the available water activities such as snorkeling and paddleboarding, fitness classes and in-town transportation. There are several pools onsite. All this luxury does come with a luxurious price tag though, rates start around $1000 per night.
Bungalows Key Largo is located at 99010 Overseas Highway, Key Largo, FL 33037. You can call for reservations or questions at (866)-801-0195.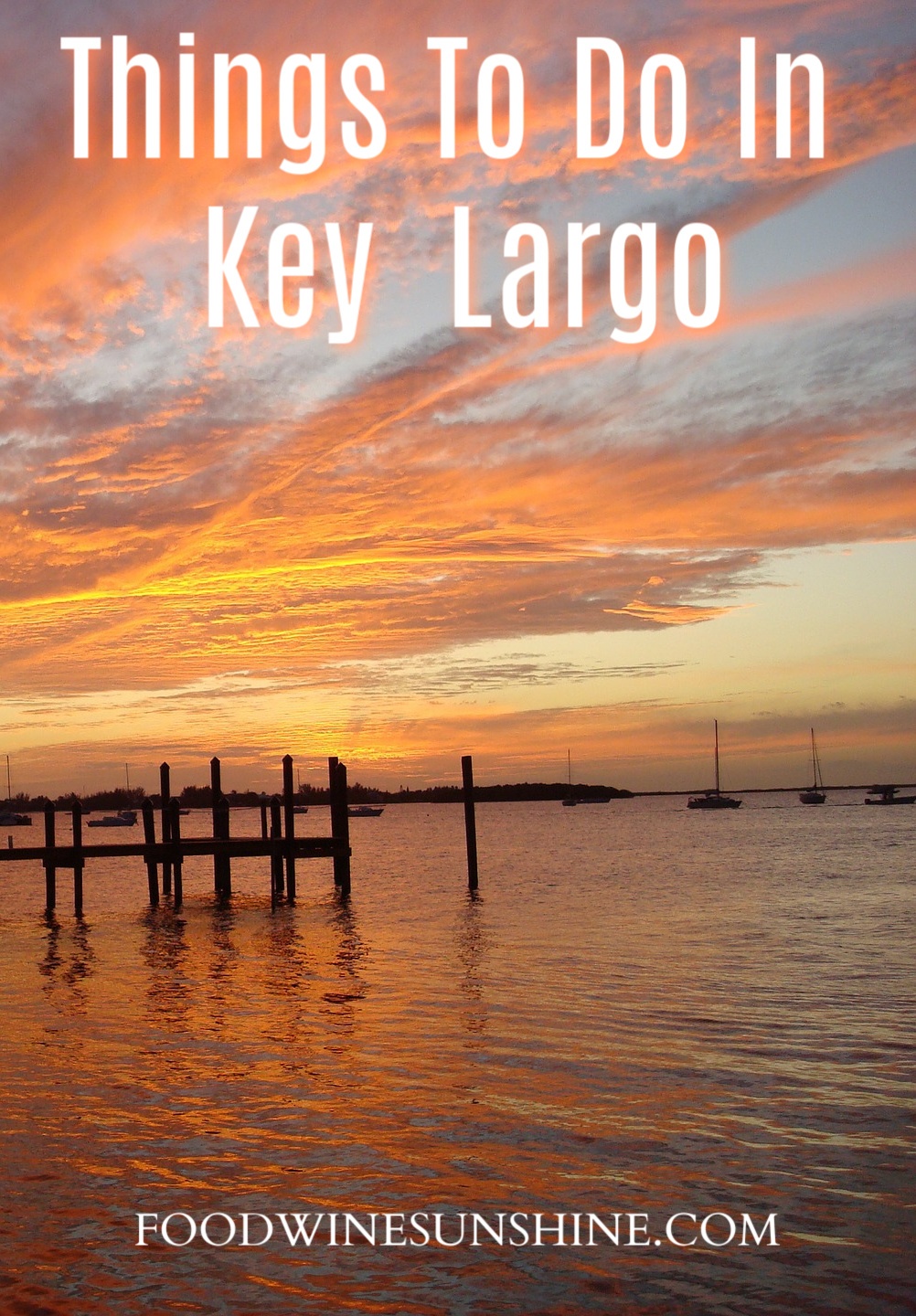 Have you been to Key Largo? What is one of your favorite things to do in Key Largo?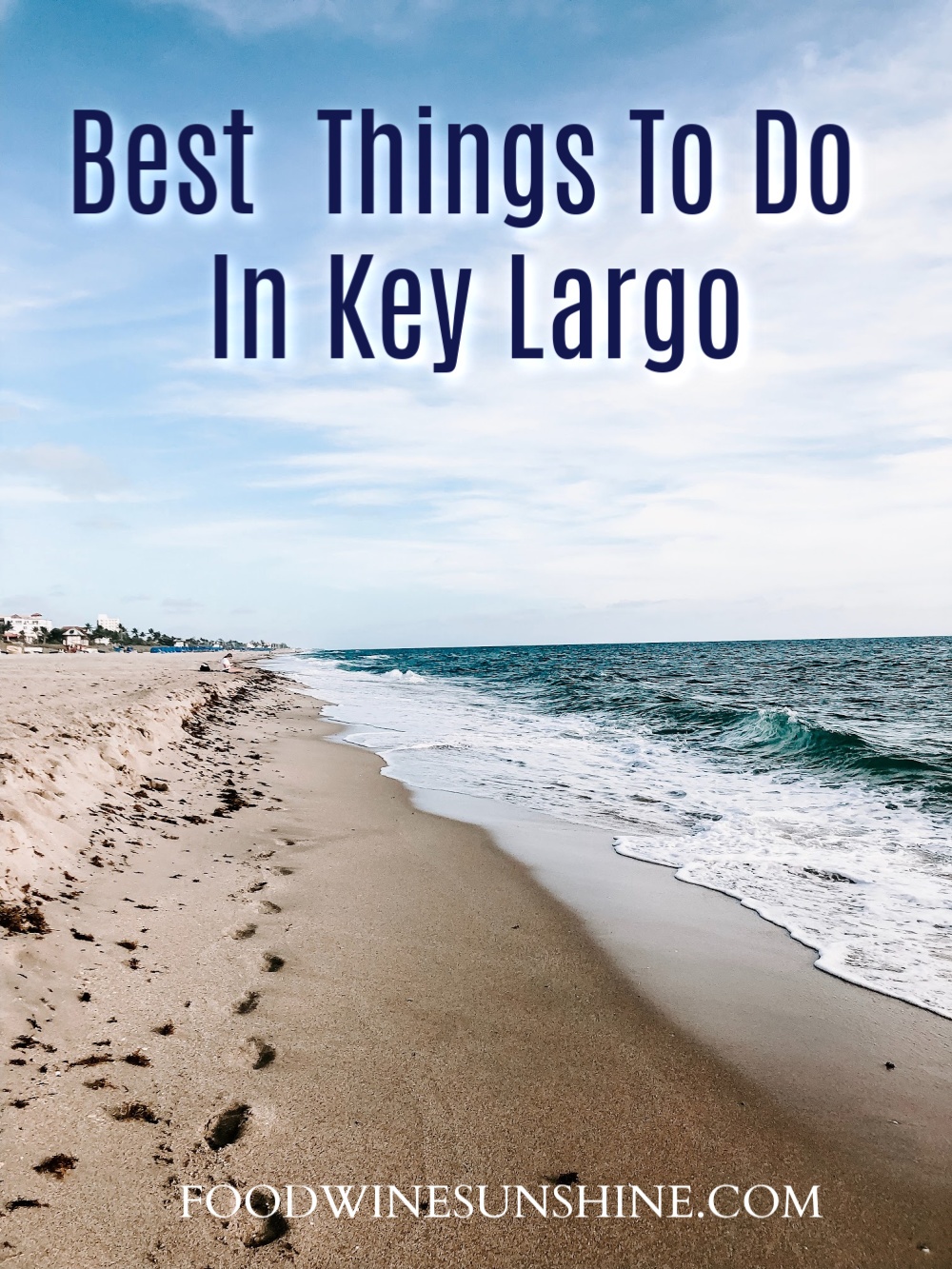 Make sure to visit Food Wine Sunshine for more Florida Family Fun and stay up to date with me Facebook, Twitter, Pinterest, and Instagram.