(Last Updated On: April 16, 2023)
There are lots of fun free things to do in Orlando the whole family will enjoy. Save on your trip to Orlando by adding these free things to do to your plans.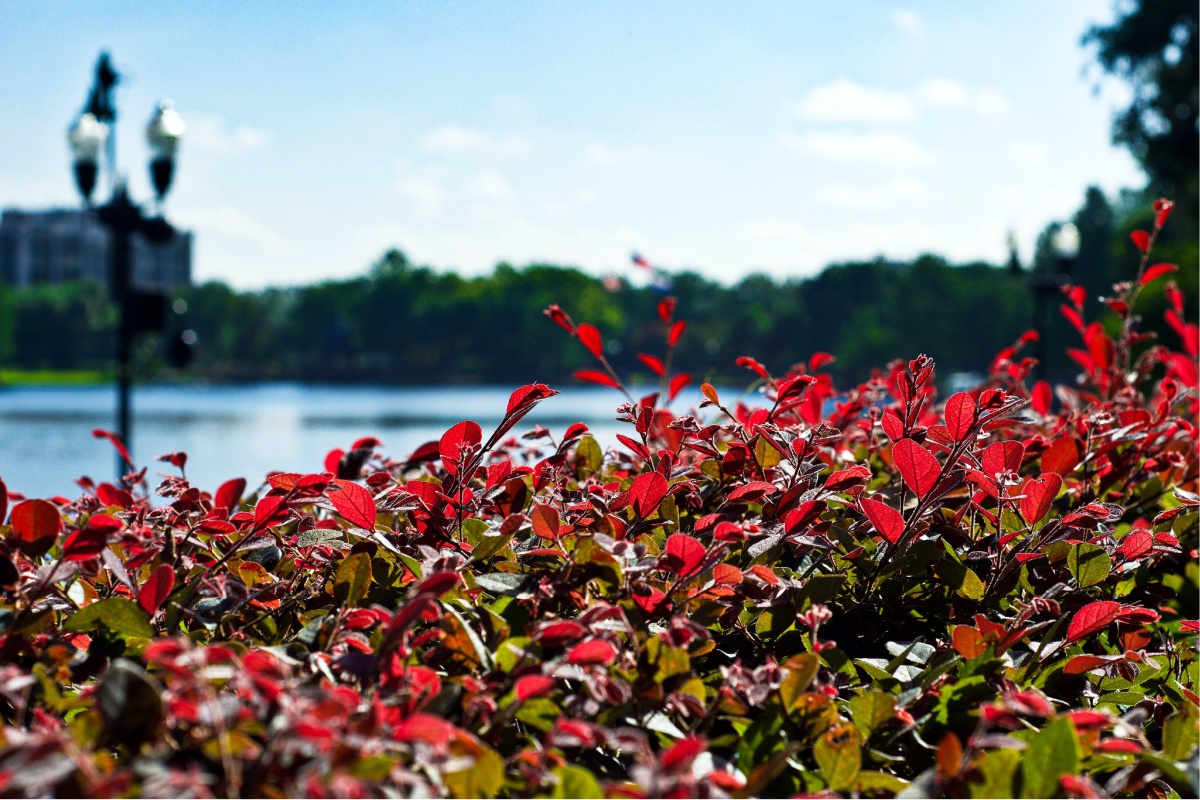 Top 10 Free Things to Do in Orlando
With Walt Disney World sitting so close to Orlando, Florida, it's no surprise that this city is a great vacation spot. In addition to the world-famous amusement parks and resorts, a whopping 75 million people visited the city in 2018 for its nightlife, golf courses, and sunny weather. Many kids dream of visiting Orlando, but it's also a popular spot for adult travelers – you don't need a set of Mickey Mouse ears to have a great time here! We live in Tampa and have definitely visited Orlando numerous times, with and without the kids 😉
Best Times Of The Year To Visit Orlando
The weather in Florida is known for being hard to predict. In the summertime, temperatures routinely get over 100 degrees in the middle of the day. In addition, the summertime brings on an almost daily afternoon thunderstorm, which can last anywhere from ten minutes to several hours.
For most tourists visiting during the summer, this means standing outside in either sweltering temperatures, or a torrential downpour. Keep in mind that hurricane season usually runs from about the end of July to the beginning of November, with most activity happening during August and early September.
While there is very little danger of a direct hit from a hurricane in Orlando, a hurricane hitting anywhere near Orlando Florida will mean several days of bad thunderstorms. If you're hoping to visit a theme park, these storms will shut down most of the popular attractions.
Orlando Weather
A lot of people are unable to adapt to the heat of Orlando, Florida. During the winter and early spring, it tends to be the coolest in Florida. If you want to avoid the heat, you may consider going during this time. Although the summer offers the heat that many people do enjoy, there are also thunderstorms during this time of year. At the same time, it is important to keep in mind that rain and thunderstorms do not usually last very long and may be a refreshing touch to the humidity and heat that you will endure all day long in Orlando.
A lot of people enjoy visiting Orlando during the Fall. You may want to consider visiting between Thanksgiving and Christmas. However, it will be crowded during this time of the year, the weather will be a lot easier to adapt to and you will probably be able to take advantage of some holiday events or activities.
As you may expect, a trip to Orlando is expensive. Most travelers spend $240/day on each person, which is twice as much as they'd spend in some European cities. Between the themed hotels, theme park tickets, and nightclub cocktails, it's hard to see this city without shelling out some extra dough. If you skip the parks, though, you can save hundreds (or even thousands) on your trip. Add some free attractions to your trip itinerary to make up for the tourist traps you're missing to bring your trip costs down to just $88/person/day!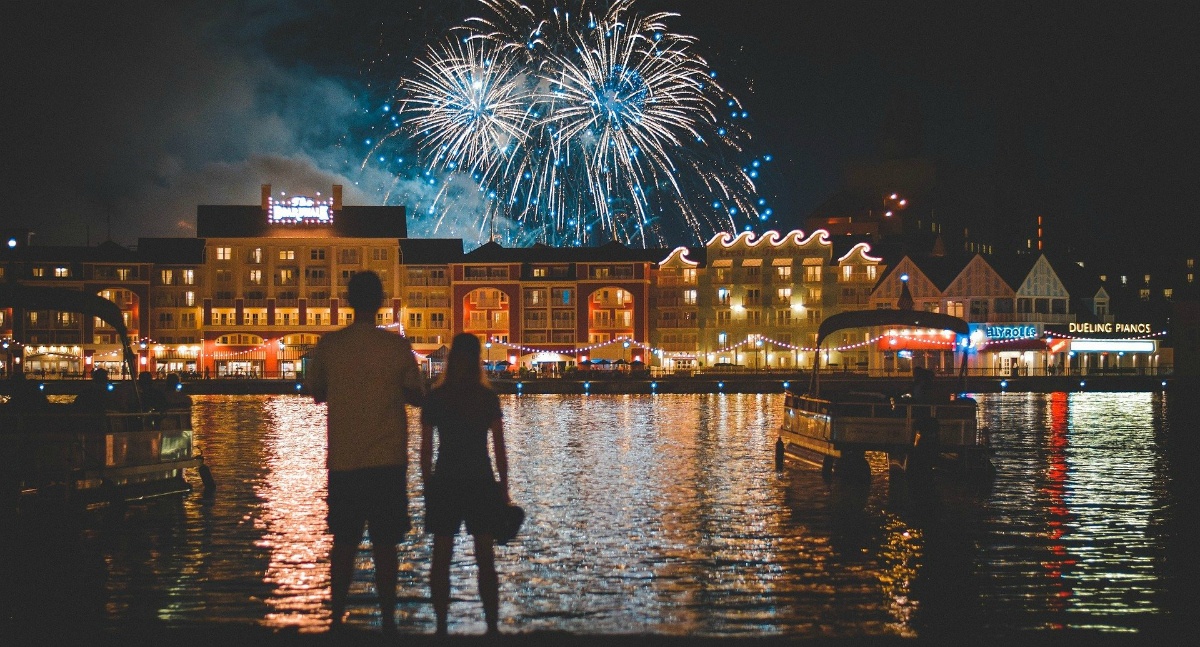 Top Free Things to Do in Orlando
You don't need to buy tickets to Walt Disney World to spend a night on the BoardWalk! Enjoy street performers, fun photo opportunities, and some window shopping on an entertainment strip designed with adult visitors in mind. Whether you're visiting Orlando with or without your kids, stop by to get a taste of Disney after dark!
Parking at Disney's BoardWalk is free, and so is entry to the BoardWalk itself. Some venues have a cover charge (like Jellyrolls and sometimes, Atlantic Dance Hall), but most establishments welcome guests who won't be making a purchase.
Take a free tour of this brewery in downtown Orlando, which specializes in organic beers. In addition to being the only USDA certified organic brewery in the East, Orlando Brewing follows the German Purity Law to create each of its beverages. After your tour, visit the tap room to taste the finest brews in town!
Orlando Brewing is open from 3:00pm-9:00pm on Mondays-Thursdays and 1:00pm-10:00pm on Fridays-Sundays. Tours are held six days a week (not on Sundays) at 6:00pm. Anyone can enter the taproom or take a tour, but guests must be 21 or older to drink.
This 40-acre urban park features a walking/biking path that circles Lake Eola. Since the path is almost a mile long, it's easy to measure your distance if you're exercising. Your youngest kids can enjoy the playground for toddlers, while their older siblings can climb on the equipment designed for kids ages 5-12. When you see how beautiful the park is, it'll be hard to believe that Lake Eola used to be a sinkhole!
Lake Eola Park is open daily from 6:00am-midnight. The park includes restrooms and is mobility accessible, but you'll need to find street parking unless you walk here.
Rollins College has an art museum on campus, which displays works from several different collections. While the museum's specialty is European art, you'll also find American works and pieces of Roman statues. Whether you take a free tour or explore on your own, this attraction offers some shield from the hot Florida sun and a chance to check out some art!
The Cornell Fine Arts Museum is open from 10:00am-7:00pm on Tuesdays, 10:00am-4:00pm on Wednesdays-Fridays, and 12:00pm-5:00pm on weekends. Guided tours are offered on Saturdays at 1:00pm, and you can catch a special historical tour on the 3rd Thursday of each month at 12:30pm.
CityArts is home to 5 art galleries and a special exhibition room. Here, you'll see works from both local and international artists, and you may even get to see artists work on new pieces. Recurring events like the Thursday Gallery Hop and Art After Dark are open to the public, so visit the CityArts website to see if you'll be in town for anything exciting!
Visit this gallery that showcases artists of African descent, including those who are African American. From permanent displays to temporary exhibits, there's always a wide variety of paintings, sculptures, and prints to admire. Since the exhibits rotate every few months, consider checking out the museum again if you visit Orlando a second time!
The Zora Neale Hurston National Museum of Fine Arts is open on weekdays from 9:00am-4:30pm and Saturdays from 11:00am-2:00pm. Admission is free, but a donation is appreciated.
Here's another free Disney attraction to add to your bucket list! Disney Springs is a shopping hub that's filled with photo opportunities and interactive window shopping experiences. Bring your kids to the LEGO Store, where they can play at the building station and run around at the playground. Then, snap some pictures of your family sitting on the motorcycle at the Harley Davidson Store, cool off at the Splash Pad, or catch some live performances. Spending time at Disney Springs is a great way to fill blank space on your trip itinerary, especially if you're still craving a magical experience in Orlando.
Disney Springs is open daily from 10:00am-10:00pm, but some stores may have different hours. While admission is free, bring some money with you to buy food or snacks.
If you or your kids are into skateboarding, head to Cocoa Beach's public skate park. While this is about an hour from Orlando, it is the place to be if you have a skater in the family. Designed for skaters of all skill levels, this park features open bowls, half-pipes, and stairs to practice tricks on. Make sure you bring helmets and pads, since the park isn't staffed!
The Cocoa Beach Skate Park is open from 3:30pm-9:00pm on Mondays-Thursdays, 2:30pm-10:00pm on Fridays, 10:00am-10:00pm on Saturdays, and 10:00am-9:00pm on Sundays. The skate park sometimes hosts events, so it's wise to call ahead to make sure they're open to the public on the day you plan to visit.
These botanical gardens are free to visit on the first Monday of every month, and a visit is definitely worth planning your trip around. With 50 acres of plant life and 3 miles of walkways, you could easily spend the entire afternoon watching the butterflies flutter, checking out the plant collections, and learning about the life that surrounds you. If you can't visit on a Monday, you can still take a free guided tour at the Leu House Museum on another day!
The Harry P. Leu Gardens are open daily from 9:00am-5:00pm, and the Leu House Museum is open from Tuesdays-Sundays from 10:00am-1:00pm. If you don't visit on a free admission day, tickets cost $10 for adults and $5 for children ages 4-17.
The University of Central Florida hosts an 8-ecosystem arboretum with hundreds of plant species. In addition to taking a leisurely stroll through the outdoor learning center, you can also hike and bike on the premises. If you're up for an adventure, try geocaching at the arboretum – the college recommends it!
The University of Central Florida Arboretum is open every day from sunrise to sunset. Admission is always free, though you can pay for a guided tour if you'd rather not explore on your own.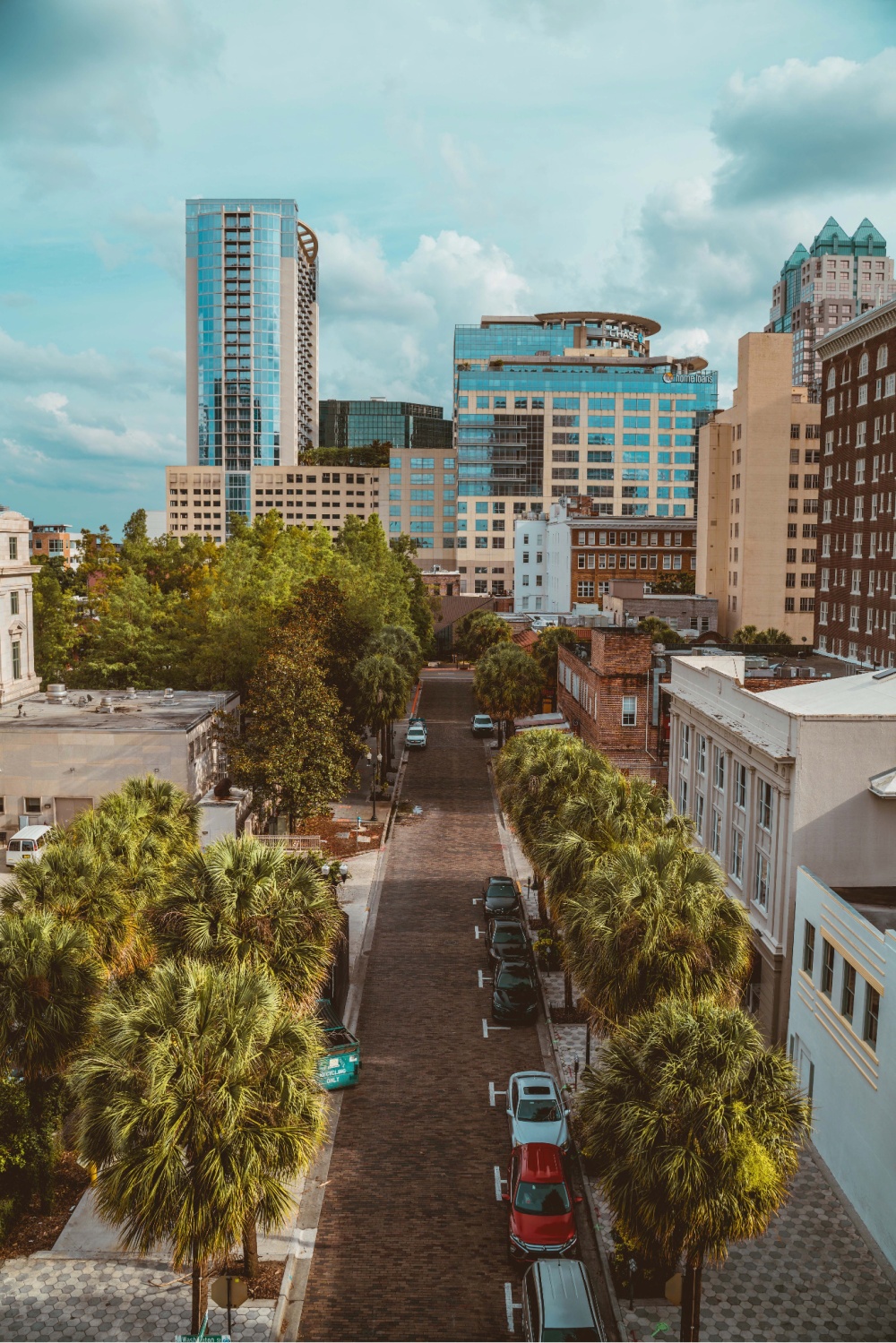 There's so much more to Orlando than overpriced theme park tickets. Even if you don't want to swear off Disney completely, you can still have fun in this touristy city without spending a dime. When you take advantage of free attractions, Orlando doesn't have to be out of your budget!
If you are looking for a place to stay in the Orlando area, be sure to check out Rosen Hotels and Resorts, they always have great deals and are centrally located to all the fun in Orlando.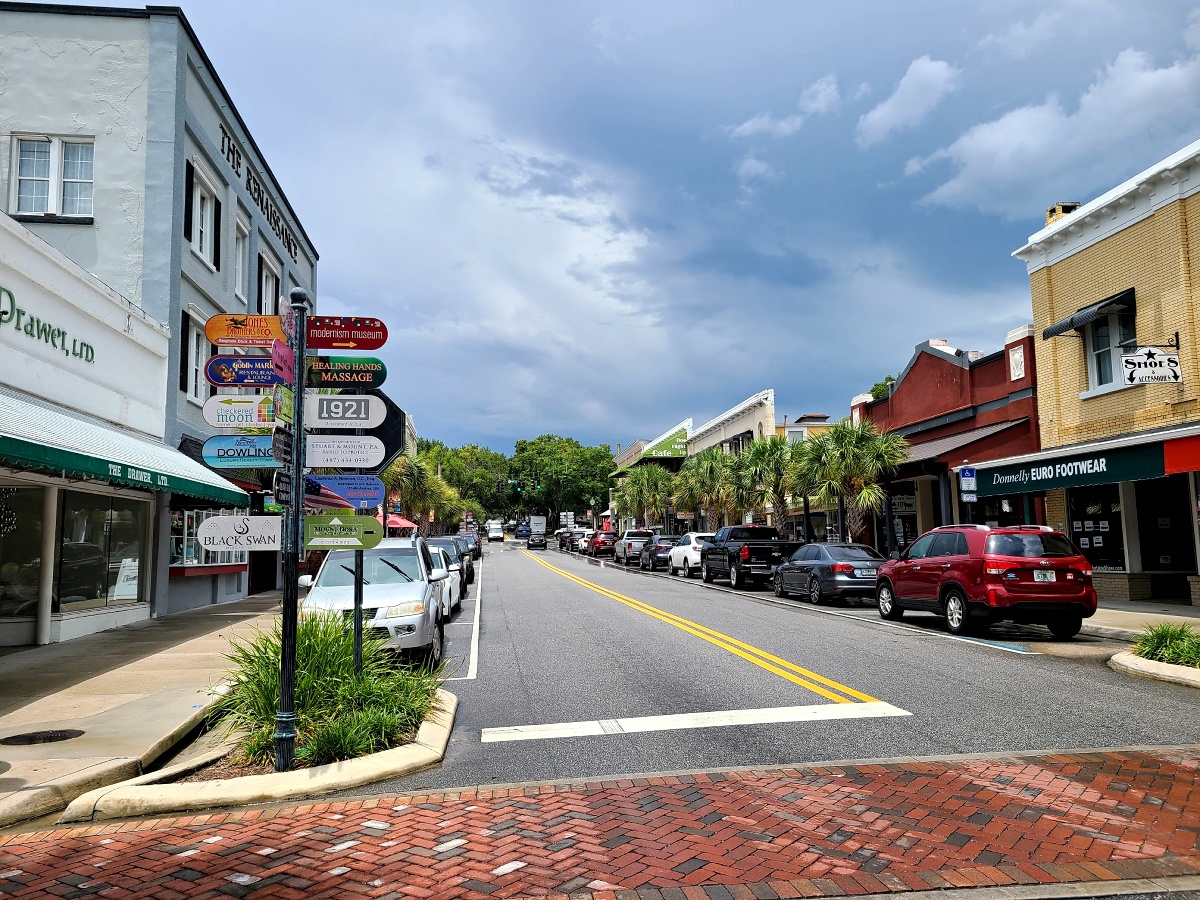 If you are looking for a day trip from Orlando, visit Mount Dora. Mount Dora is a quaint town in Lake County that has plenty of outdoor activities and fun things to do for the whole family. Mount Dora is about 45 minutes from Orlando and is worth the drive.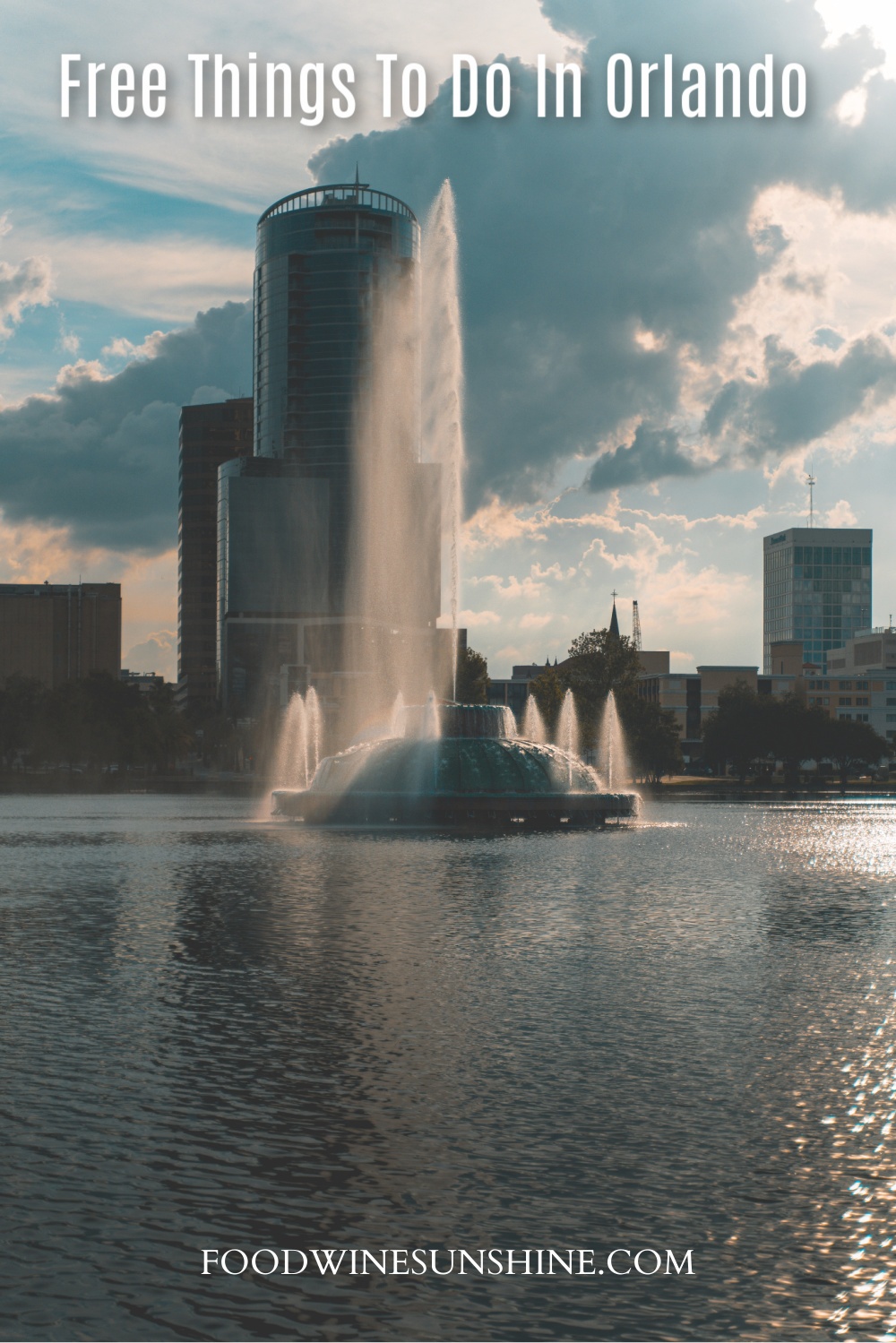 Be sure to follow me on Facebook, Twitter, Pinterest, and Instagram for more things to do in Florida, healthy recipes, and more.