(Last Updated On: June 2, 2020)
Disney's Boardwalk is full of shops, entertainments, incredible places to eat and more. Here is your complete guide to Walt Disney World's Boardwalk.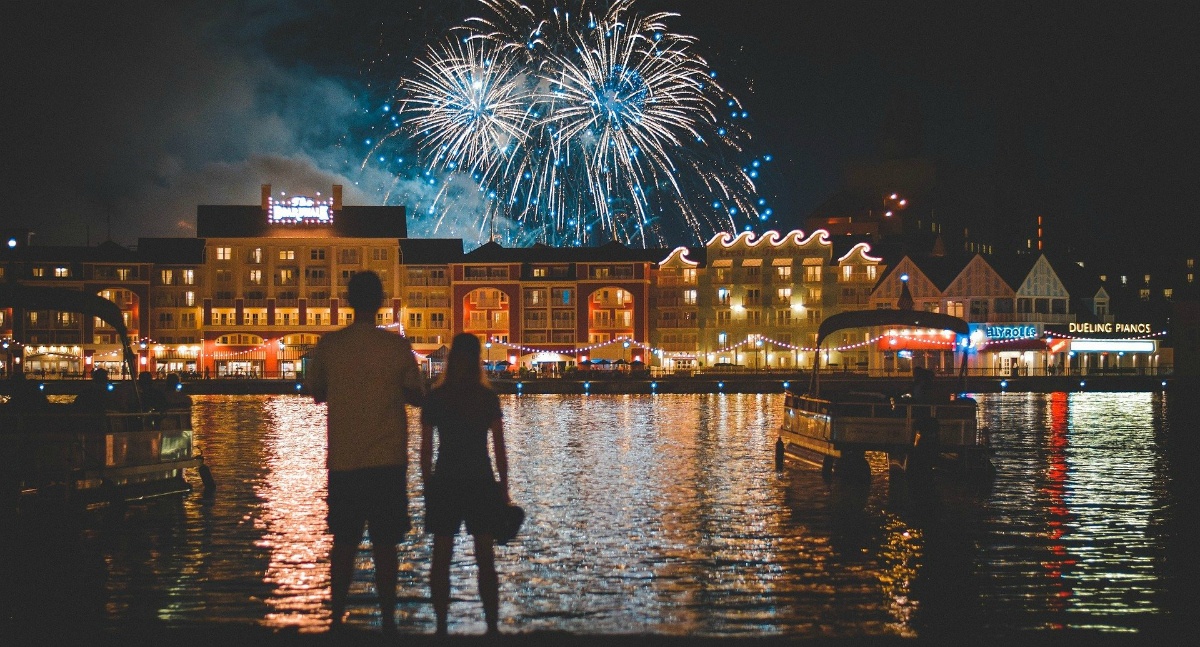 Your Complete Guide to Disney's Boardwalk
Walt Disney World is home to more than just theme parks – there are also two dining and entertainment districts at this Florida trip destination. One of these is the BoardWalk, where adult guests thrive without leaving their kids out of the fun. You'll also find the BoardWalk Resort here, a deluxe resort for those who want to stay close to the action. Every trip to Disney World should include a night (or several) on the promenade!
With so much to see and do at Disney's BoardWalk Resort, it helps to know what to expect before you visit. This guide to Disney World's Boardwalk will show you things to do in your budget, along with how to get to the promenade. We'll also cover the pro's and con's of staying at the BoardWalk Inn. With the right planning, your visit to the Boardwalk could become the highlight of your trip!
There are 11 places to eat at the Disney BoardWalk Resort, a Dance Hall, the ESPN Zone, Dueling Piano Bar and so much more. One of our kids favorite things to do is watch the magician that comes out nightly on the boardwalk to entertain pass-er-byes.
While you are at Walt Disney World, take a moment to experience some of the Disney Magic at the other resorts, we love Disney Resort Hopping. It's free, plus both kids and adults love it.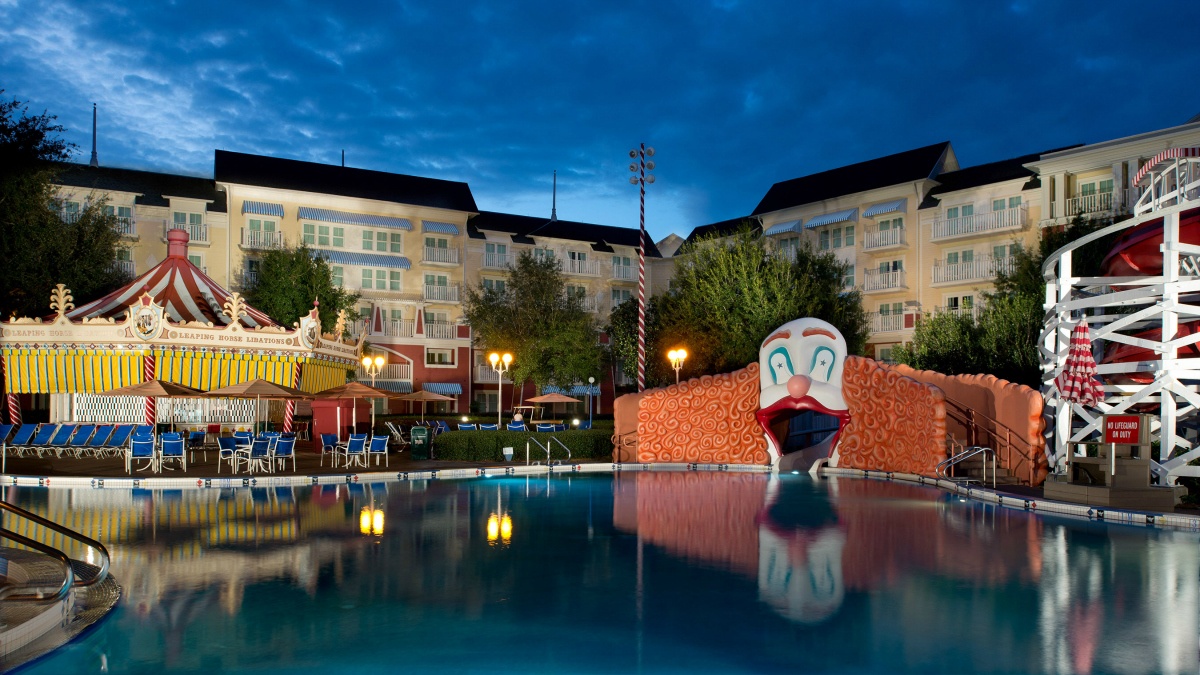 How do I get to Disney World's Boardwalk?
Many Disney World resorts offer free transportation between the parks, hotels, and shopping districts. If you're staying at one of those resorts, you can take a bus or boat to the BoardWalk Resort depending on where you are staying. Alternatively, you can drive up to the parking lot to get a free 3-hour parking pass. If you do this, be sure not to exceed the time limit – they're pretty strict about it!
When is the Best Time to Go to Disney World's Boardwalk?
While you can visit the Boardwalk at any time, the fun truly starts after dark. The adult-oriented venues don't open until 7:00pm, so if you're visiting without your kids, it doesn't make sense to visit much earlier. If you have an early dinner reservation, check out the rest of the Boardwalk after you eat.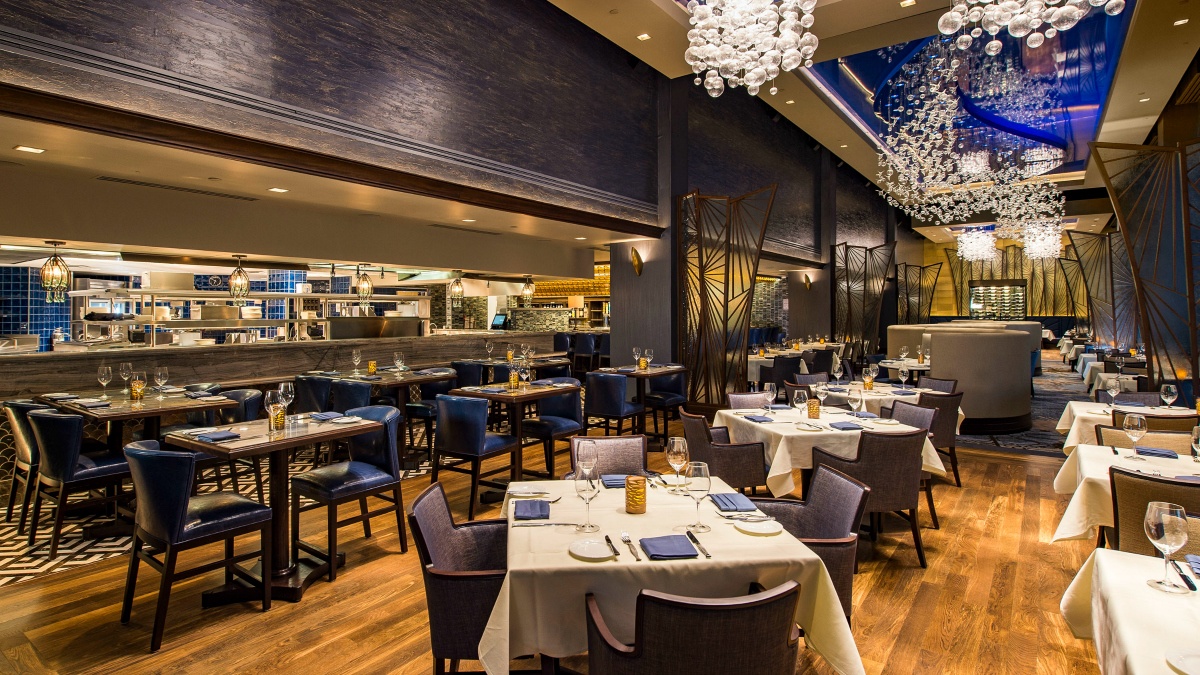 Things to Do on Disney World's Boardwalk
Now, let's talk about some of the best things to do on the Boardwalk: eat, drink, and dance the night away. Not nearly as large as Disney Springs (formerly known as Downtown Disney), but you will still find plenty of establishments to stop into.
One of the least expensive dining options on the Boardwalk is the To-Go Cart. You'll likely still pay more for food here than you would at home, but you'll still find burgers for under $10, along with mozzarella sticks and mac and cheese bites for $5.50. For a moderately priced sit-down meal, head to Big River Grille & Brewing Works. During dinnertime, main dishes start at $17.99, but you can get sandwiches, appetizers, and burgers for even less. Their kid's menu features six dishes, and adults have dozens of alcoholic beverages to choose from.
If you're seeking a fine dining experience, consider going to Flying Fish, but be warned – some menu items approach $60. If seafood is in your budget, try the swordfish meal with an artisan cheese tasting. If you don't think the fancy menu will appeal to your kids, show them the customizable kid's menu instead. Each kid's entry comes with their choice of two sides, with options like macaroni and cheese, vegetables, and mashed potatoes. Flying Fish is a highly-rated establishment, so it's certainly worth the high cost of a meal!
Many of the Boardwalk's bars serve food and non-alcoholic drinks and snacks, so you won't need to leave your kids behind. If you're just looking to grab a drink without hanging out in a bar, head to BoardWalk Joe's Marvelous Margaritas. Here, you can order a beer or margarita while your kids sip on a DOLE Whip Smoothie. You can also snack on some Mickey pretzels, which make for great Instagram photos. Alternatively, stop into the AbacadaBar lounge. While they don't serve non-alcoholic drinks, they offer bar snacks from 5:30pm-9:30pm. The lounge allows kids, but it's designed more for adults. For those looking for a more kid-friendly place to drink, Big River Grille & Brewing Works is likely the best option.
The entertainment venues on the Boardwalk are stricter about who they allow inside. Families should check out the ESPN Club, which hosts live radio sports shows. You can watch interviews with famous athletes inside the radio booth or at the sports desk while munching on some sports-themed food. Before booking your reservation, check the schedule to see if a live interview is taking place that day! If you're seeking a more laid-back activity, stop into the Wyland Gallery, an art gallery that focuses on marine life. Don't forget to take a picture with the 9-foot-tall dolphin statue!
Guests without kids have more options – they can get into the adults-only Jellyrolls and Atlantic Dance Hall. At Jellyrolls, you can watch a live piano performance while singing along with the crowd. There's a cover charge to enter, so be prepared to pay $15 per person at the door. Since it's such a popular venue, you'll also want to arrive early to grab a table. If you'd rather not pay a cover charge, visit Atlantic Dance Hall. While you're not dancing to 80's, 90's, and 00's hits, you can relax on the balcony that overlooks Crescent Lake. The rest of Disney World may cater to kids, but the Boardwalk is the place for adults to have fun!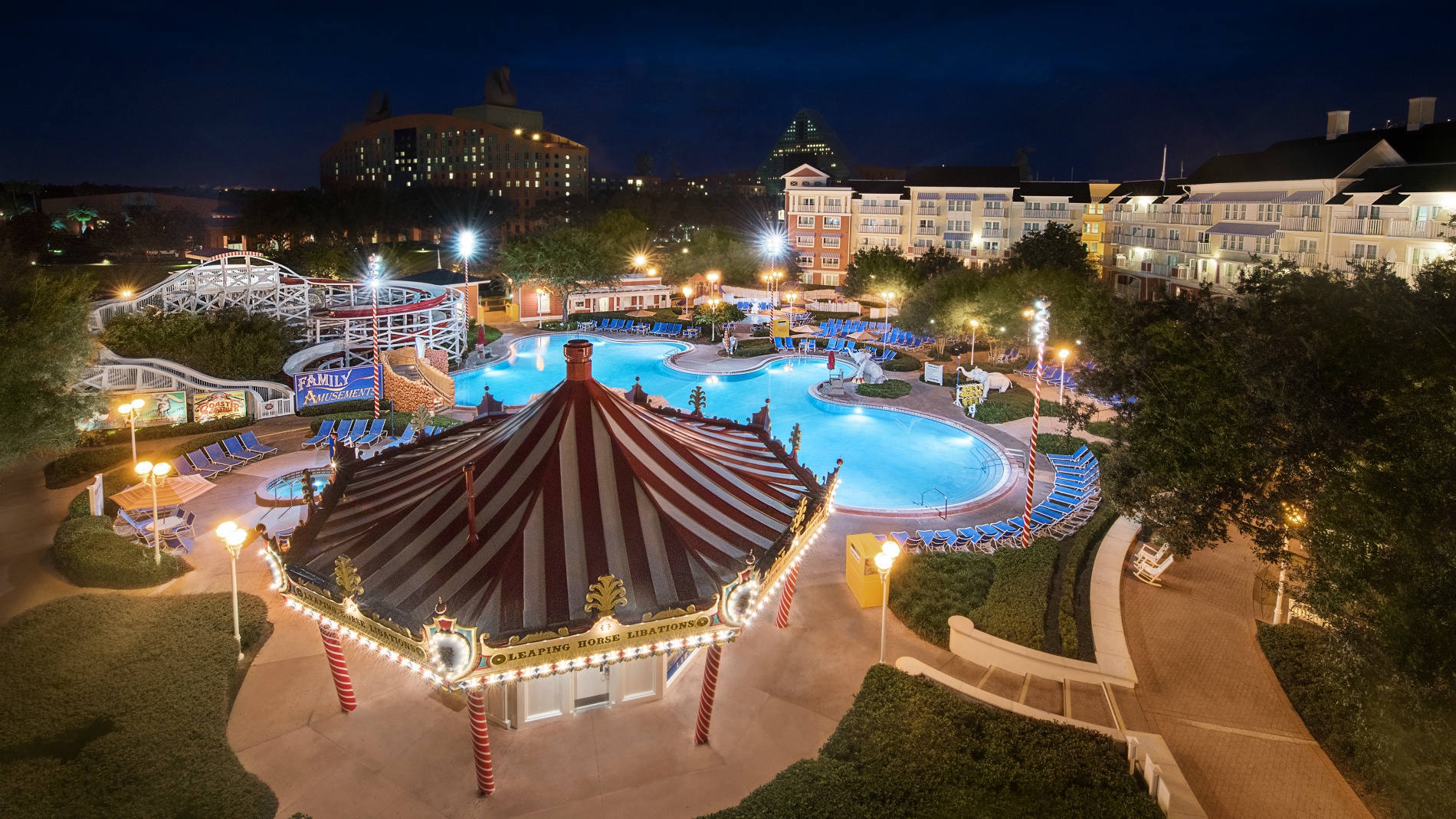 Should I Stay at Disney's BoardWalk Inn?
While there are some benefits to booking a hotel room at Disney's BoardWalk Inn, it's not necessary to do so. Whether or not it makes sense depends on your budget and what you're focusing on during your Disney World vacation.
If you'll be spending most of your time on the BoardWalk, it's helpful to stay close to the action. You'll also get complimentary transportation to the parks, access to an on-site spa, and the chance to book rooms with premium service. However, a room at the BoardWalk Inn is out of many travelers' budgets. With rooms starting at $491/night, some people prefer staying at a Value or Moderate Resort hotel. Even at the least expensive resorts (Disney's All-Star Movies, Music, or Sports Resorts), you'll have pools, an arcade, on-site dining, and complimentary transportation to the parks – all for just $119/night. We have stayed at the BoardWalk Inn numerous times, there are just times that you want to be walking distance to Epcot and Hollywood Studios and in the center of it all.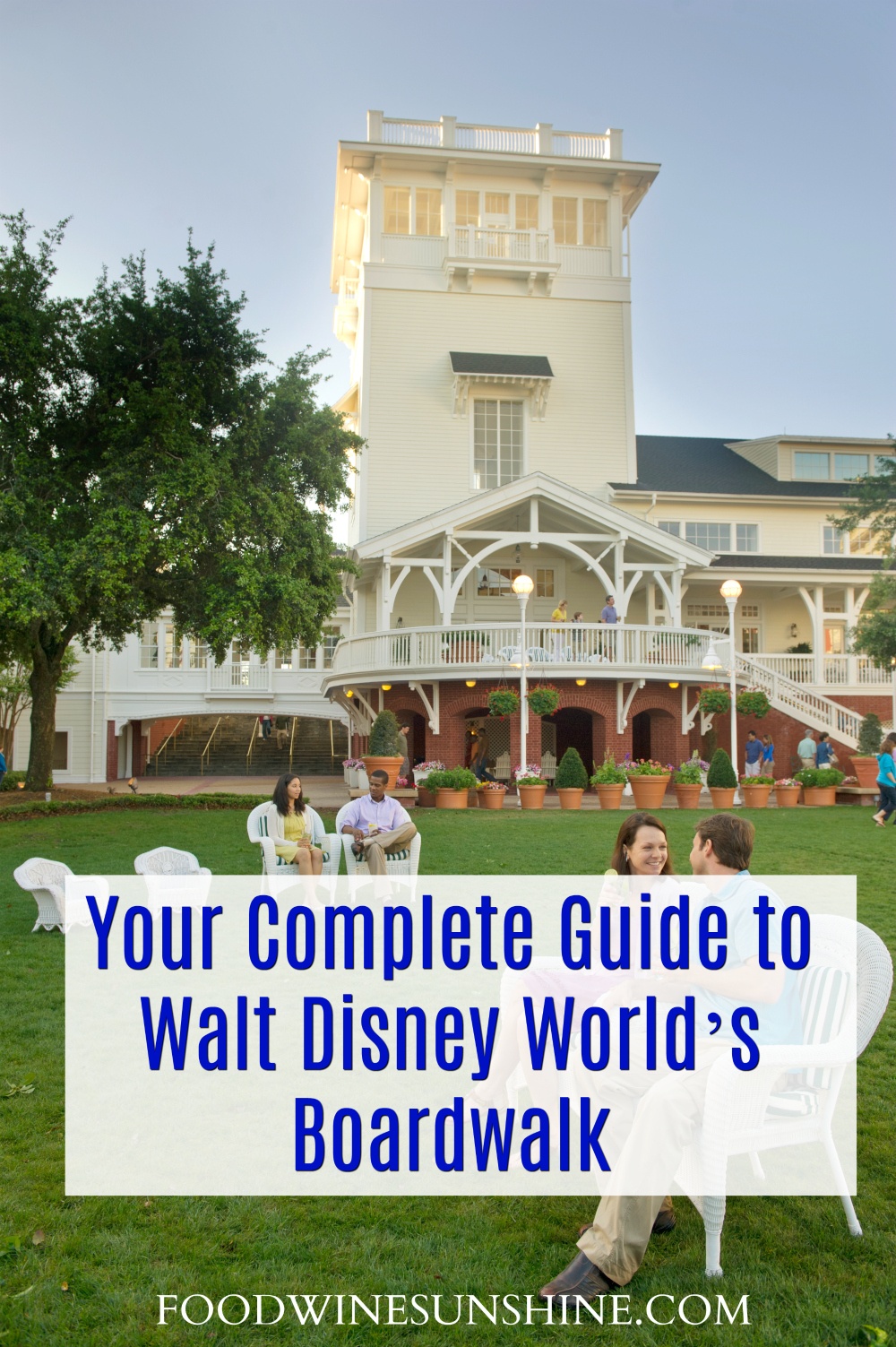 After a long day at Disney World's theme parks, a night on the Boardwalk is the perfect way to unwind. Whether you're heading there for dinner, drinks, or the clubs, you're bound to have a good time here. Adults deserve to have fun at Disney, too – and they don't need to leave the kids at home to do it!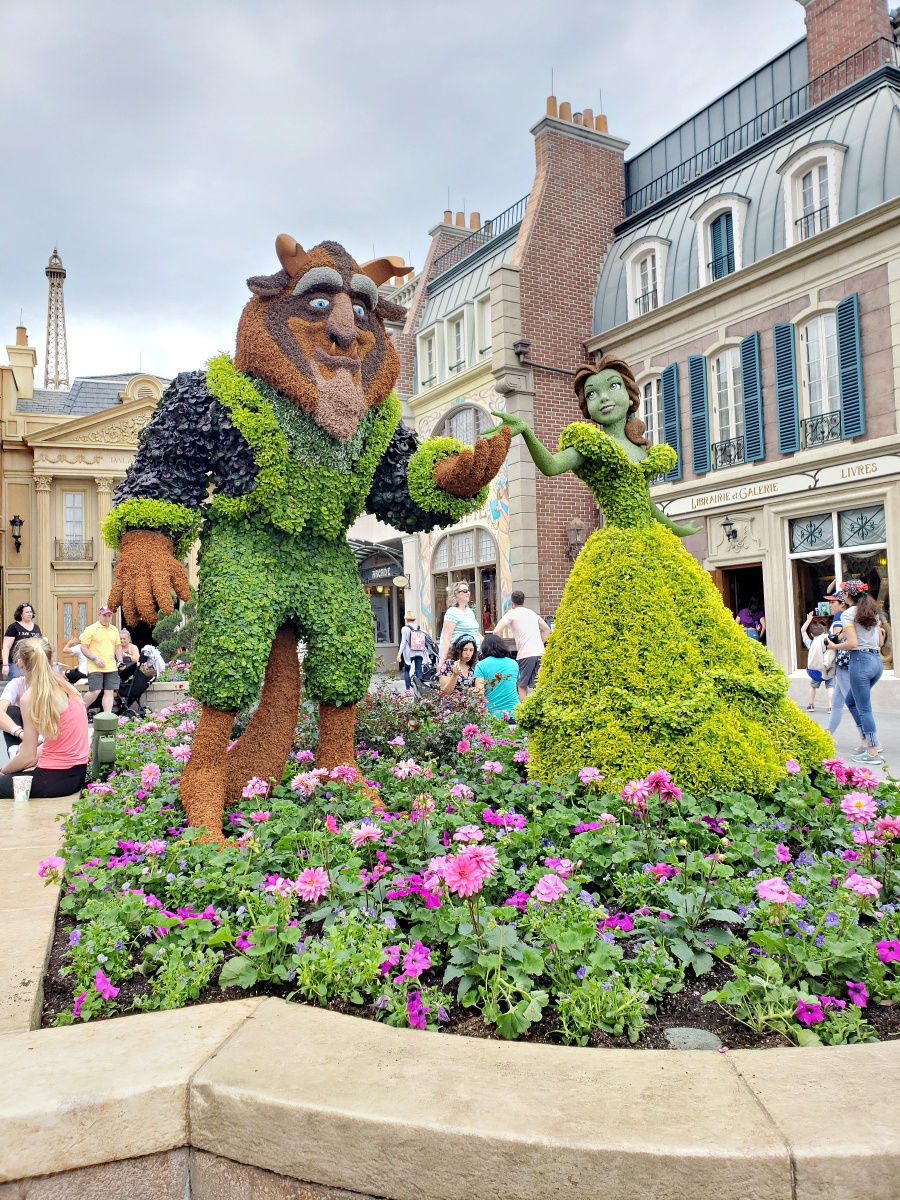 If you are visiting the parks, be sure to check out the different festivals at Epcot, Star Wars Galaxy's Edge and the Mickey's Very Merry Christmas Party is always one of our favorites.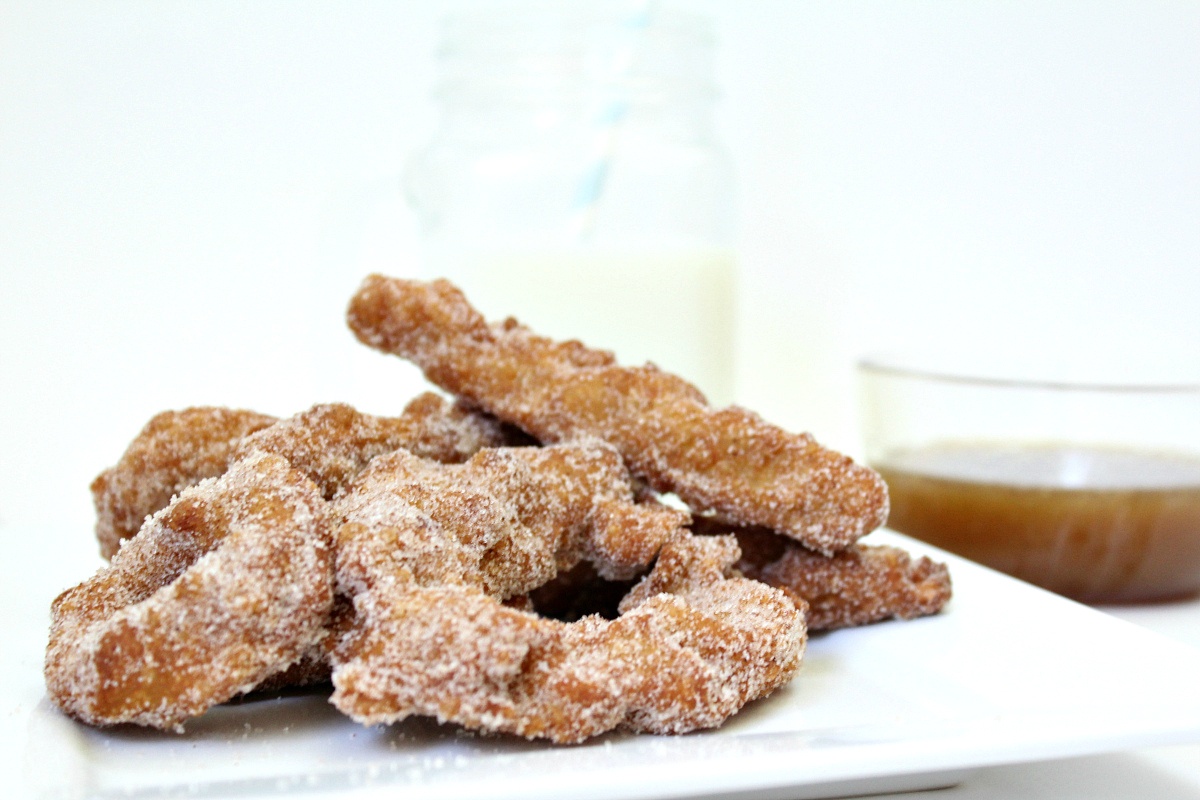 And once you are home, if you are missing a bit of the Disney Magic Moments, make these Disney Park Churros. It is the official Disney Parks recipe!
Be sure to follow me on Facebook, Twitter, Pinterest, and Instagram for more things to do in Florida, healthy recipes, and more.