(Last Updated On: March 3, 2020)
Find Everything You Need To Know About The Epcot Flower & Garden Festival. What to eat, where to find all the Fresh Epcot Topiaries, the new merchandise and so much more. While I was able to attend a media preview of the some the delicious eats, all opinions and my love of Epcot are my own.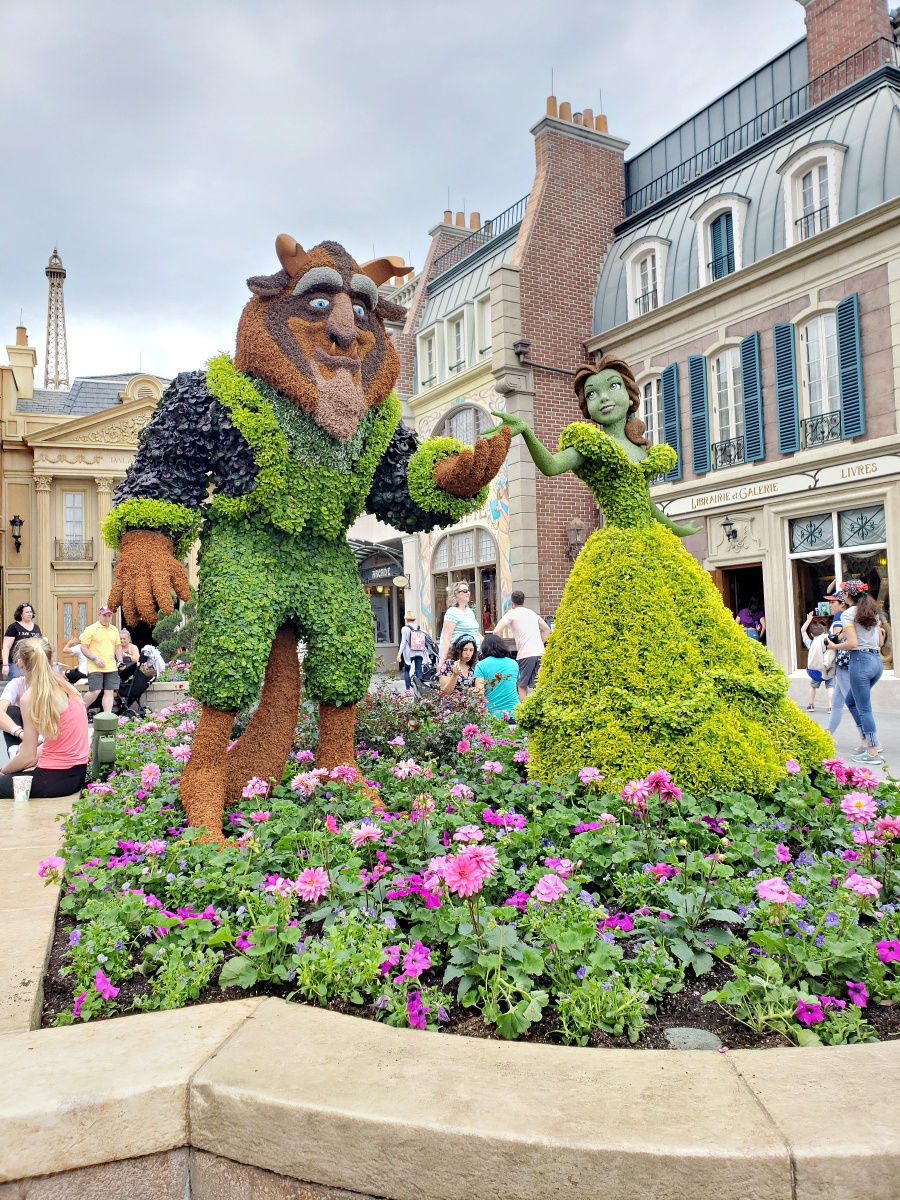 Everything You Need To Know About The 2020 Epcot International Flower & Garden Festival
Spring is just around the corner and Epcot is ready with food, flowers, topiaries, special activities, and music galore. The Epcot Flower and Garden Festival starts March 4th and runs until June 1st this year. Did you know that the Flower and Garden Festival at Epcot is the longest running festival at Epcot? 2020 marks the 27th anniversary of the Epcot Flower and Garden Festival, making it the longest running festival at Epcot. The Epcot Food and Wine Festival is the second longest running Epcot Festival, it will have it's 25th anniversary this year. Here are some of the special attractions that you should check out if you are planning to attend this year's Epcot Flower & Garden Festival. Don't forget to check out the exclusive Epcot Flower & Garden merchandise, I have to say, I am in love with that purse and backpack!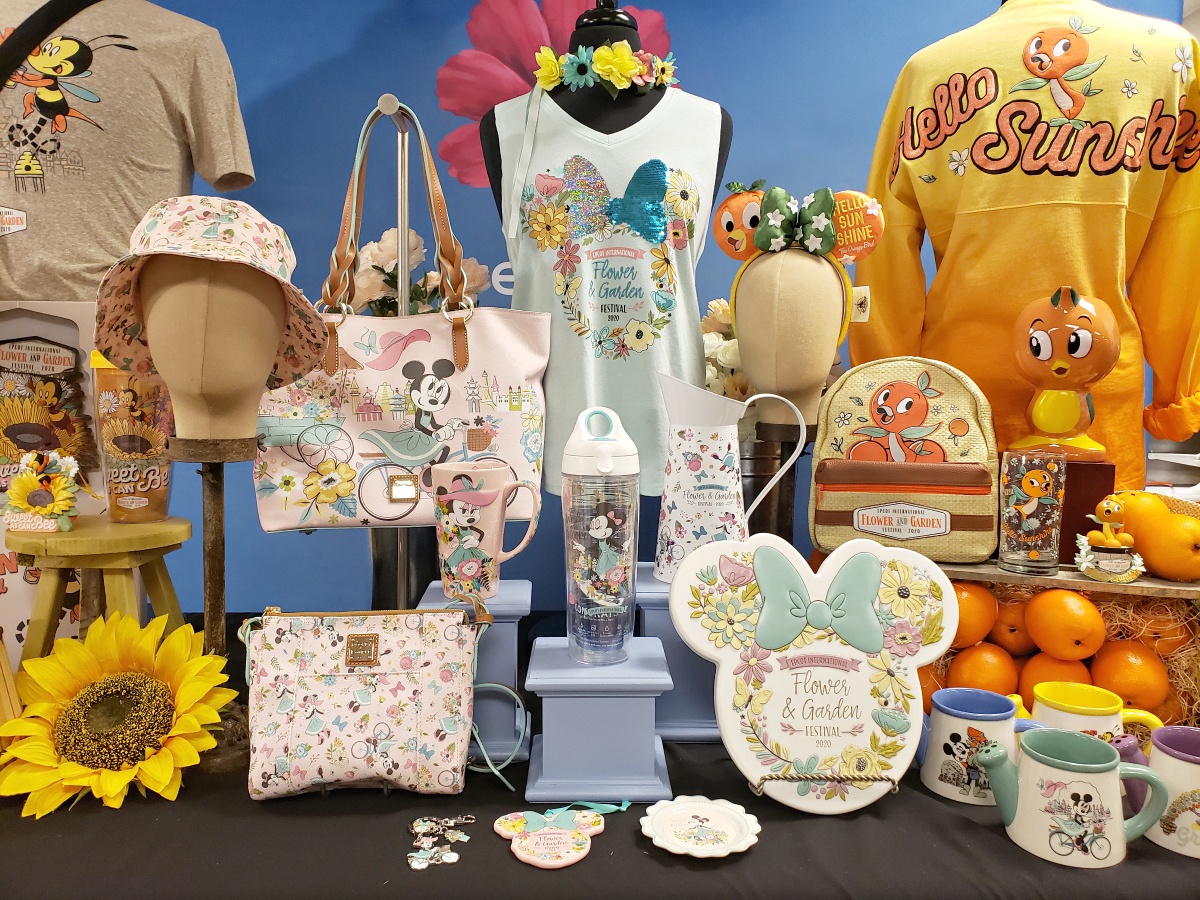 Things To Do and See and the Epcot Flower and Garden Festival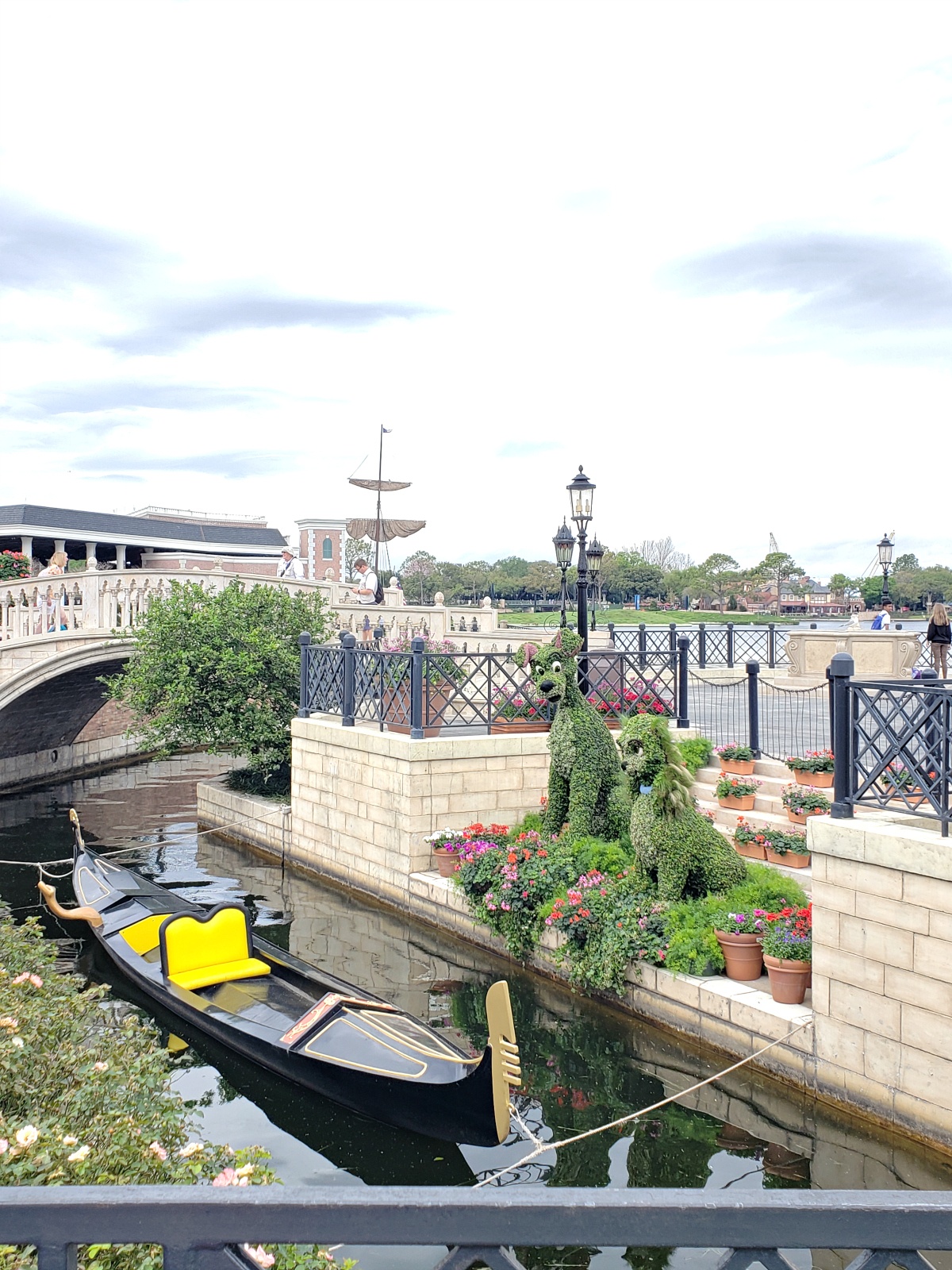 Garden Tours
In addition to the many topiaries and flowers on display throughout the park, some special garden tours are offered during the Flower and Garden Festival. However, you can take a self walking tour around the park and appreciate the beauty of the gardens. Be sure to see the Bamboo Garden by China, the Florida Fresh Gardens between France and Morocco, Health Full Trail Presented by AdventHealth, The Honey Bee-Stro by the Imagination! Pavilion and so many more! It is called the Flower & Garden Festival after all 😉 You can see a list of the all gardens at the Epcot International Flower & Garden Festival here.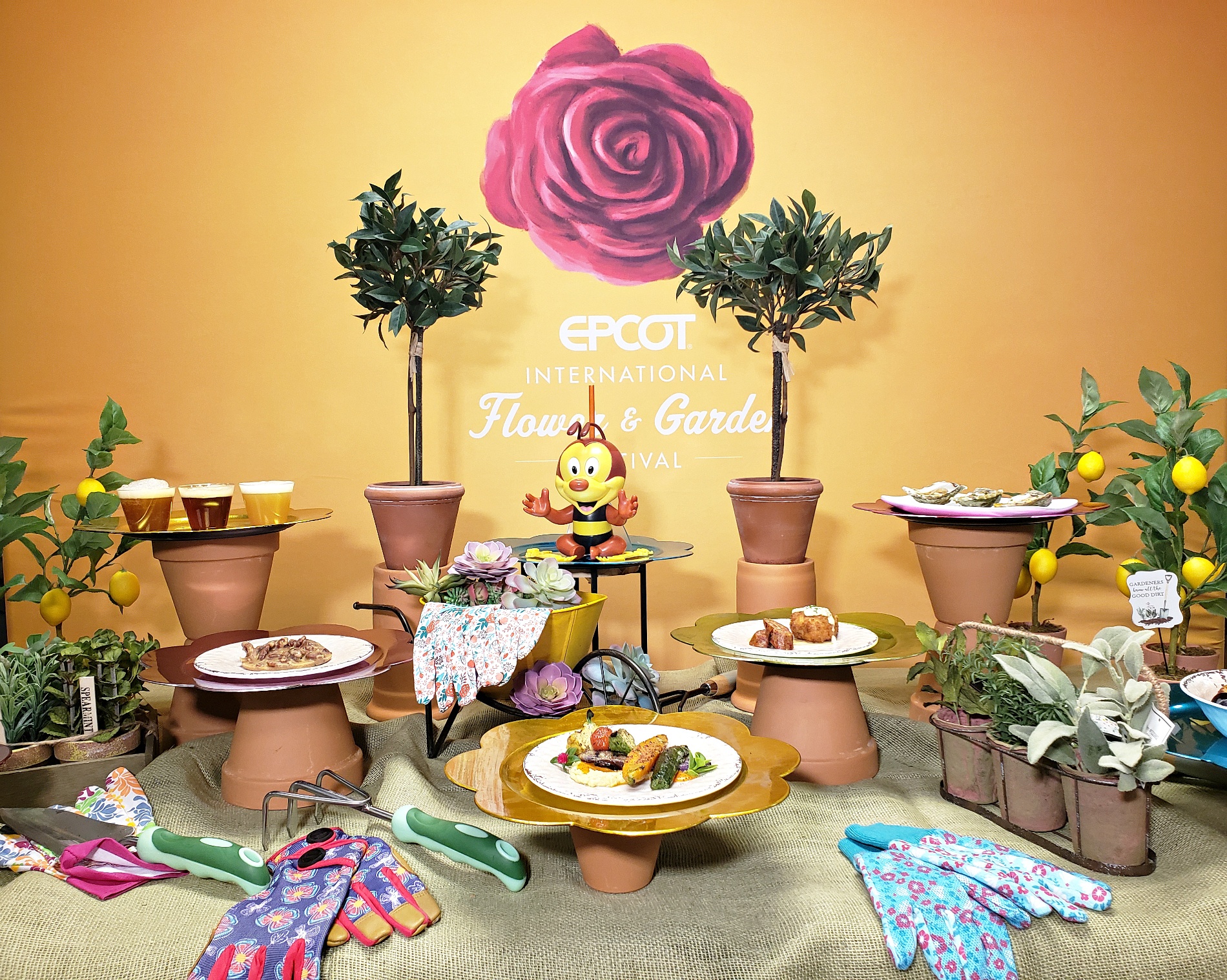 If you would like a bit more of a guided tour with detailed information about the Epcot Gardens, the Epcot Gardens of the World tour is for you. This is a three-hour walking tour with one of Disney's horticulturalists through the world showcase pavilions. This tour includes behind the scenes stories about the topiaries and gardens and why each of them is so special. You will also learn how landscaping plays a role in developing a theme. There are also discussions about gardening techniques and materials that you can use in your gardens at home.
The Gardens of the World tour is $85.00 plus tax per guest, guests must be 12 years of age or older and a guest under 18 must be accompanied by a ticket-holding adult. Guests must also have a valid admission ticket to Epcot for the day of their tour, as the admission price is not included with park admission.
Advance reservations are highly recommended and tours take place on certain weekdays throughout the festival from 9 am to 12 pm. To make your reservation you can visit Guest Relations or call (407) 939-8687.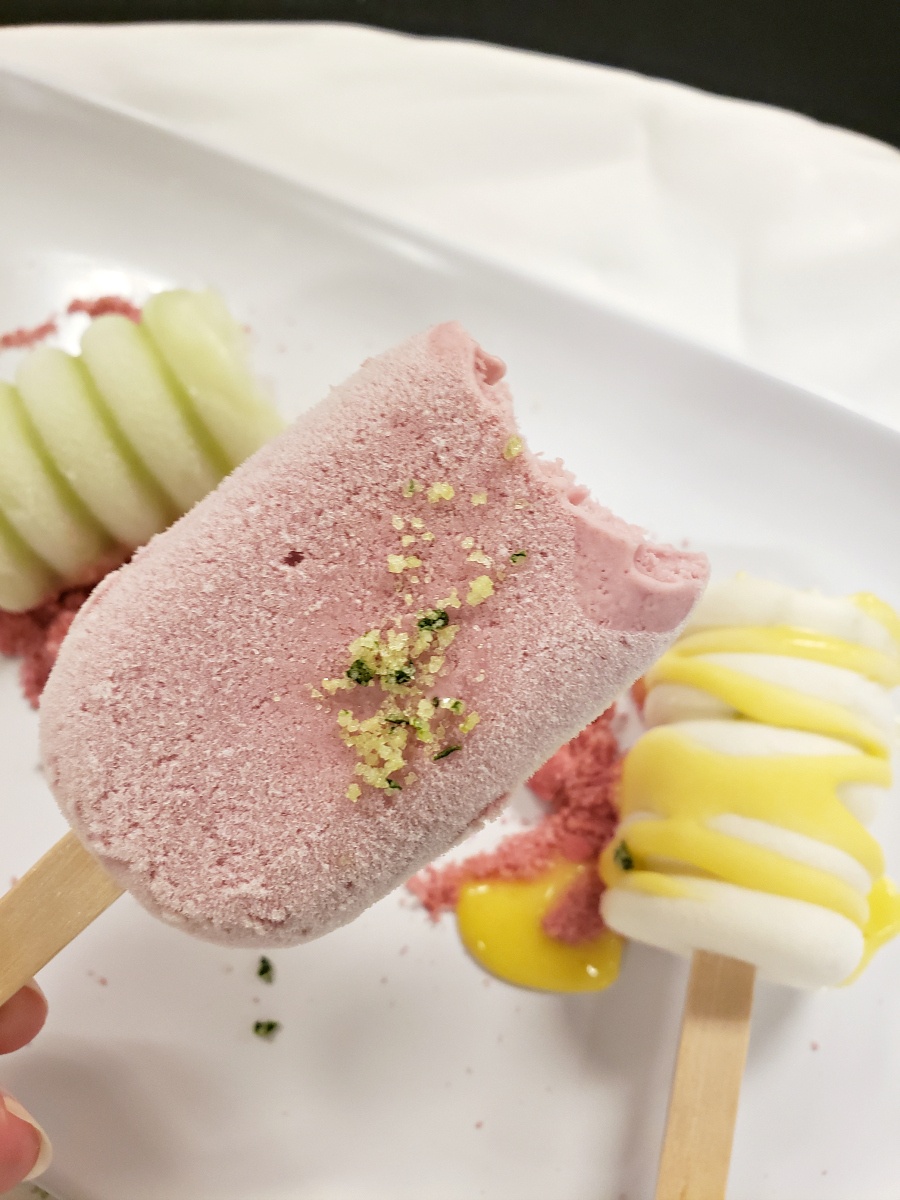 The Royal Tea Garden tour is a guided tour of a real English tea garden. This tour provides an in-depth look at an elegant tea garden and a look at the history and artistry involved in growing and blending tea. The 45-minute tour concludes with tea and scones at the Tea Caddy.
Advance reservations are required and the tour begins at 9:30 in the morning at the United Kingdom Pavilion in Epcot. The tour concludes before the World Showcase opens at 11:00 am. The tour is $20.00 plus tax per person, and you must also have a valid admission ticket for Epcot that day. Check-in begins at 9:15 at the UK beer cart, located near the Rose & Crown dining room. For reservations call (407) 939-8687.
Complimentary English Tea Garden Tour Presented by Twinings of London
Take a complimentary 20 minute guided tour through an elegant tea garden where you will learn more about tea and the artistry required to blend a perfect beverage. Advanced registration is recommended because each tour is limited to only 20 guests. You can register at the Tea Caddy gift shop. Tours are offered Monday through Thursday at 3:30 and 5:00 pm. Tours are available Friday through Sunday at 1:00, 3:30, and 5:00 pm.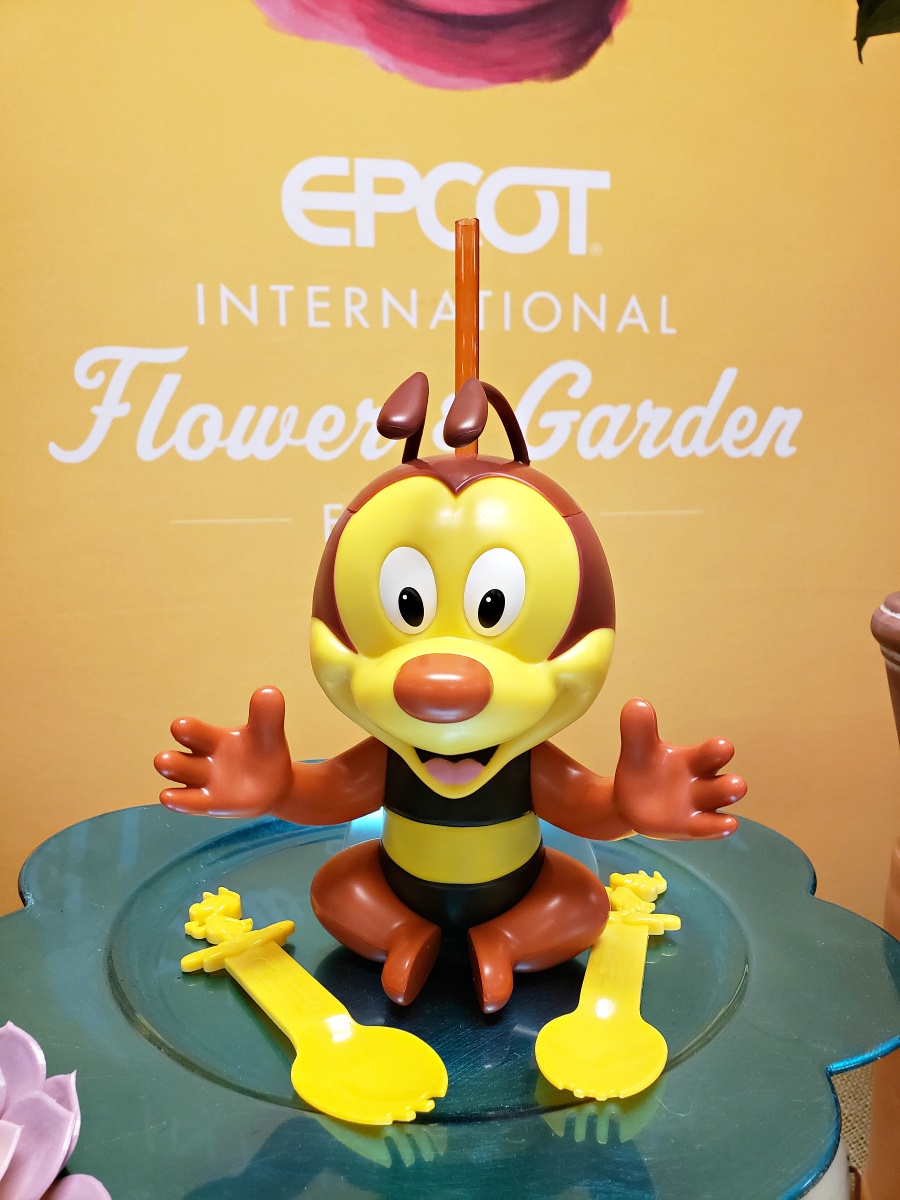 Special Activities for the Kids at the Epcot Flower & Garden Festival
Epcot festivals always have something for everyone and the Flower and Garden Festival is no different. Take a break and rest your feet while your kiddos run wild at the interactive Bo Peep's Playtime Training Grounds an interactive garden just for the kids. Head over to the Play Full Garden near the Imagination walkway for some interactive family activities that center around nutrition and wellness and a brand new playground.
Do your kids love scavenger hunts? If so, pick up a map at the Port of Entry and then see how many times your kids can find Spike the buzziest bee in Walt Disney World as you walk through the world showcase. Your kids will have a blast looking for all of the flowers that Spike has pollinated. If they find all of them turn your map back in for a special surprise! Seriously, how cute is Spike?! You can fill your special Spike The Bee Sipper with the special Honey Peach Freeze. I actually had the opportunity to sample the Honey Peach Freeze and it is not too sweet and absolutely delicious.
Be on the lookout for topiaries of your favorite Disney characters located across the park. You will find topiaries like Anna and Elsa from Frozen by Norway, Buzz Lightyear is by Mission: SPACE, Lady and the Tramp is by Italy, Beauty and the Beast is by France and there are many more to see along your way around the "world." You can see a list of the all topiaries at the Epcot International Flower & Garden Festival here.
Is there a butterfly lover in your group? Head on over to the Goodness Garden Butterfly House where you can learn about different species of butterflies and their life cycles. You might even see some emerge from their cocoon!
Free Concerts During Epcot Flower and Garden Festival
This year's Flower and Garden Festival at Epcot features live music every night as part of there Garden Rocks concert series. Concerts take place each evening at the American Gardens Theater in the American Adventure Pavilion. The concerts are held at 5:30, 6:45, and 8:00 pm each evening.
This year's Garden Rocks series has many new performers as well as some older favorites. This year's artists include Peabo Bryson, The Guess Who, Rick Springfield, Casting Crowns, Plain White T's, Berlin, Daughtry, Air Supply, and the Marshall Tucker Band among others. You can see all of the artists and the dates they will be performing here.
Concerts are included with the daily price of admission to Epcot, but seating is not guaranteed so you may want to head over early to grab a spot. If you would like guaranteed seating for the concert then check out the dining packages.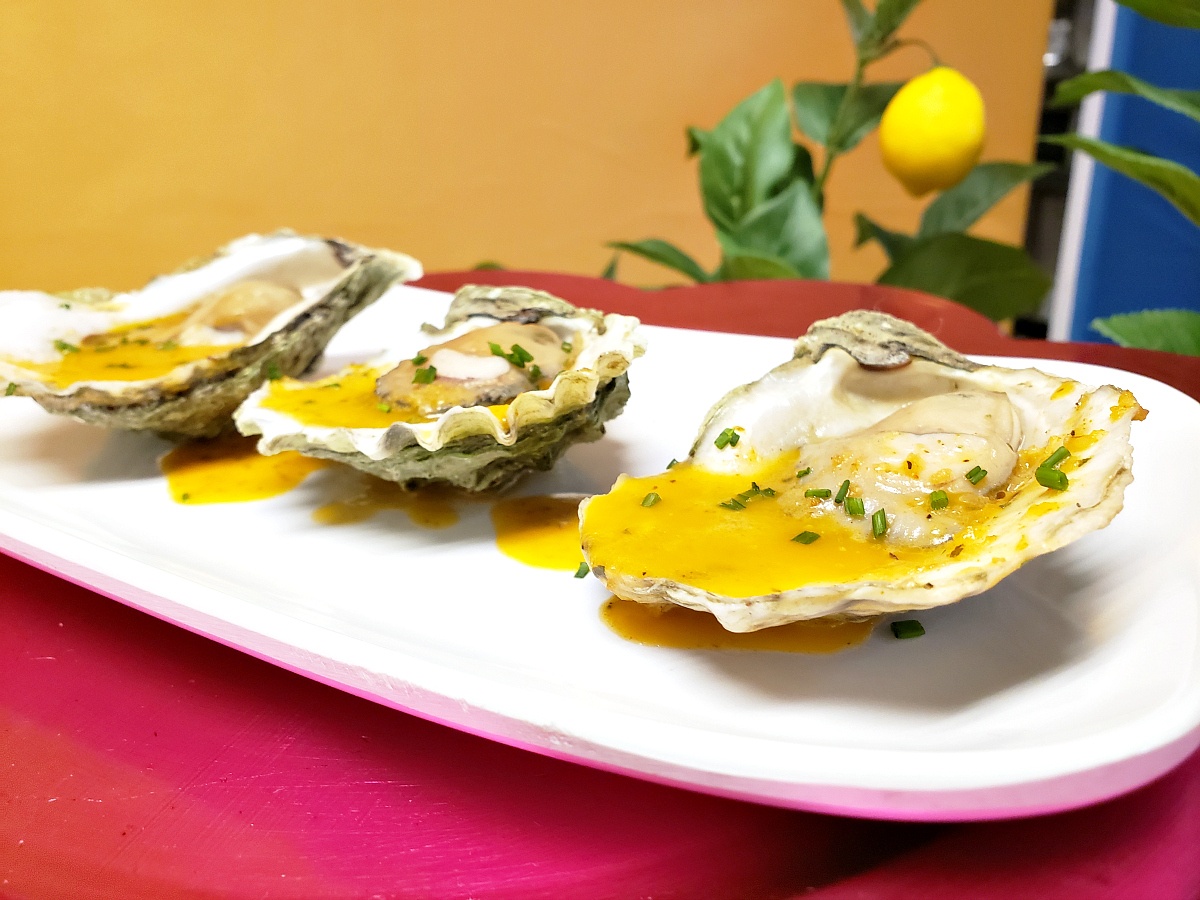 Concert Dining Package
The concert dining package at Epcot lets you choose from one of four restaurants for either breakfast, lunch, or dinner, and then makes sure that you get a great seat for one of the concerts held later that same day.
Cost varies per person depending on the restaurant that you choose but meals include an appetizer, entree, and a dessert, or a full buffet. Participating restaurants include the Biergarten Restaurant, Coral Reef Restaurant, the Garden Grill Restaurant, and the Rose & Crown Pub & Dining Room. You can learn more about the dining packages here.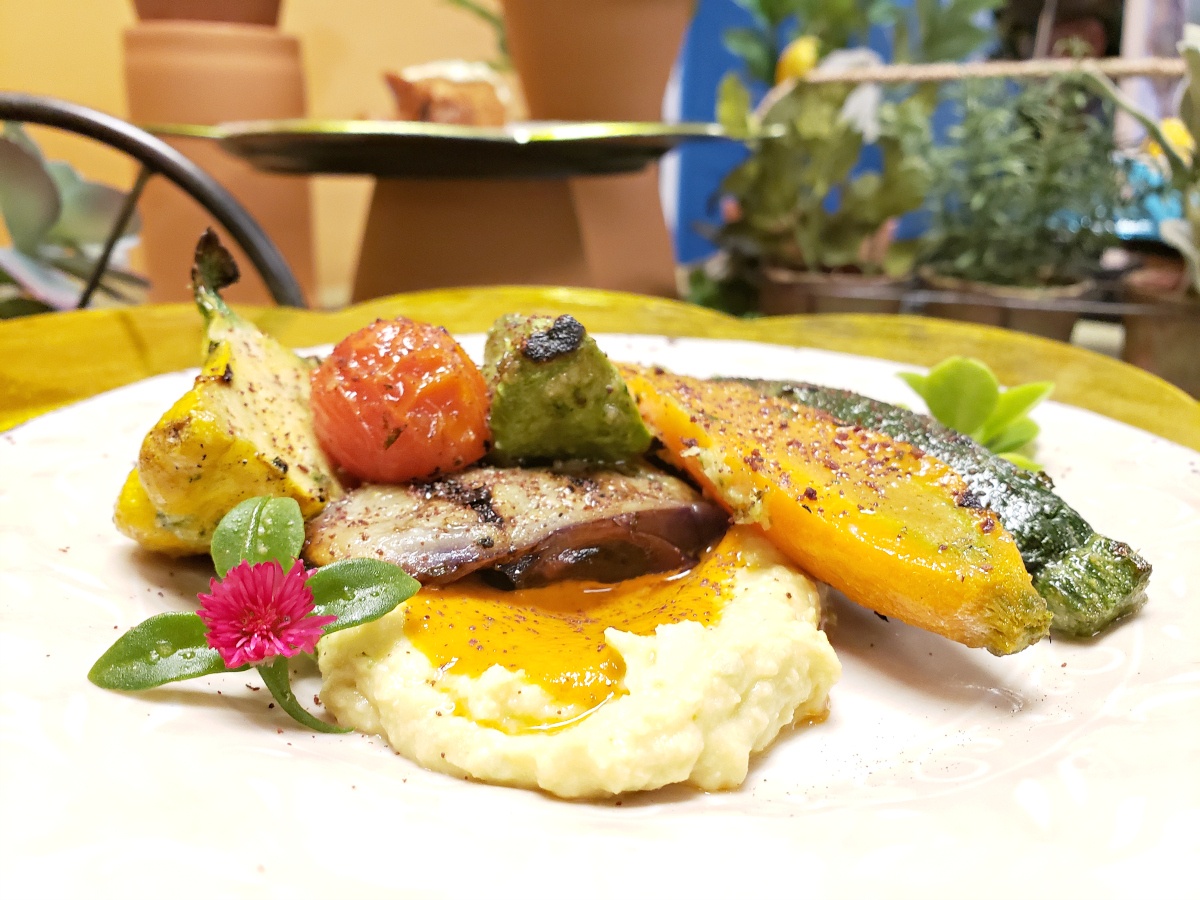 What would a trip to Epcot be without some delicious and entertaining food options? The Epcot Flower and Garden Festival does not disappoint, in addition to the food normally available at Epcot, 16 different specialty outdoor kitchens are serving up some unique and fresh offerings.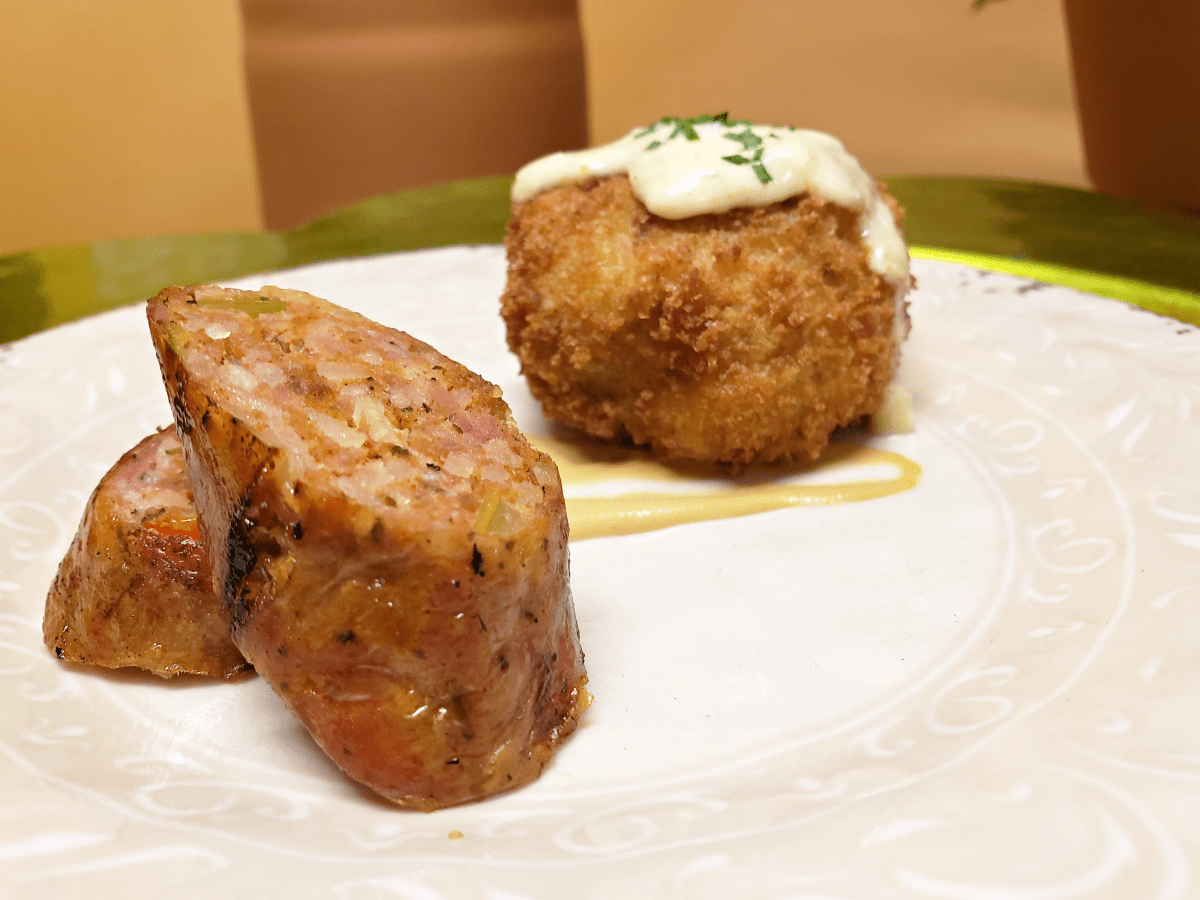 There are outdoor kitchens set up around the Epcot world showcase with some creative cuisine that all have a focus on Spring freshness, a welcome change from some of the heartier comfort foods we tend to eat in the winter. You can get an idea of where you can find these delightful outdoor kitchens and the fare that they will be serving at this year's festival here. I personally had the opportunity to sample a few of the of Fresh Epcot menu offerings in the never-seen-before Epcot Festival Kitchen. Not only was it an honor to be in the kitchen, but we were served magical dishes. Would you expect anything less from the most Magical Place on Earth? I didn't think so. The grilled oysters (which are new this year for 2020), the cajun boil which is cooked in a lager broth, the boudin ball and sausage with a cajun remoulade, grilled fresh vegetables (all plant-based and made with vegetables that are currently in season) and the popsicle trio that you will find in the Refreshment area were all absolutely amazing and have you requesting them on your next visit to Epcot.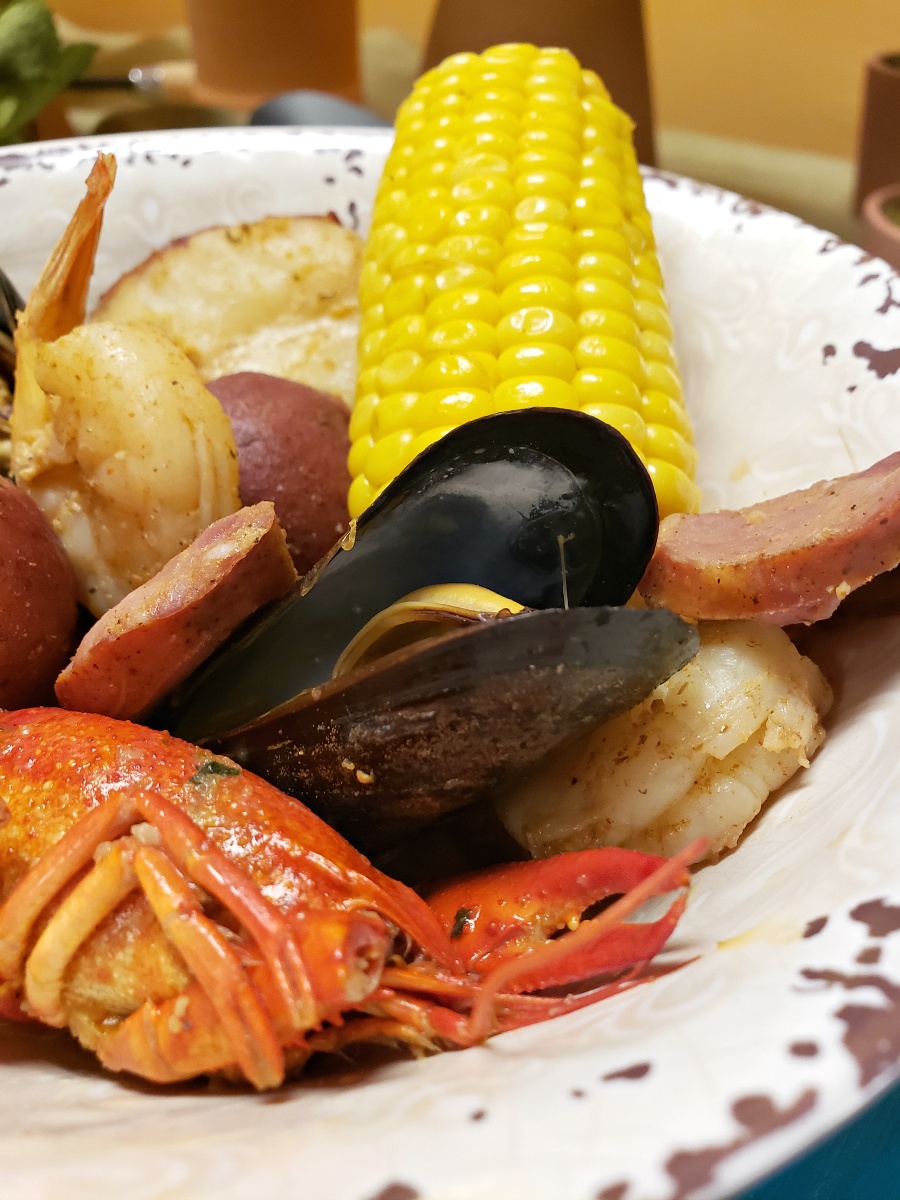 The Cajun Boil and Boudin Ball and Sausage were definitely two of my favorites, as they both had a touch of heat that just made the fresh flavors POP. The raspberry sorbet popsicle was the perfect balance to the heat of the cajun eats, so be sure to seek out the popsicle trio.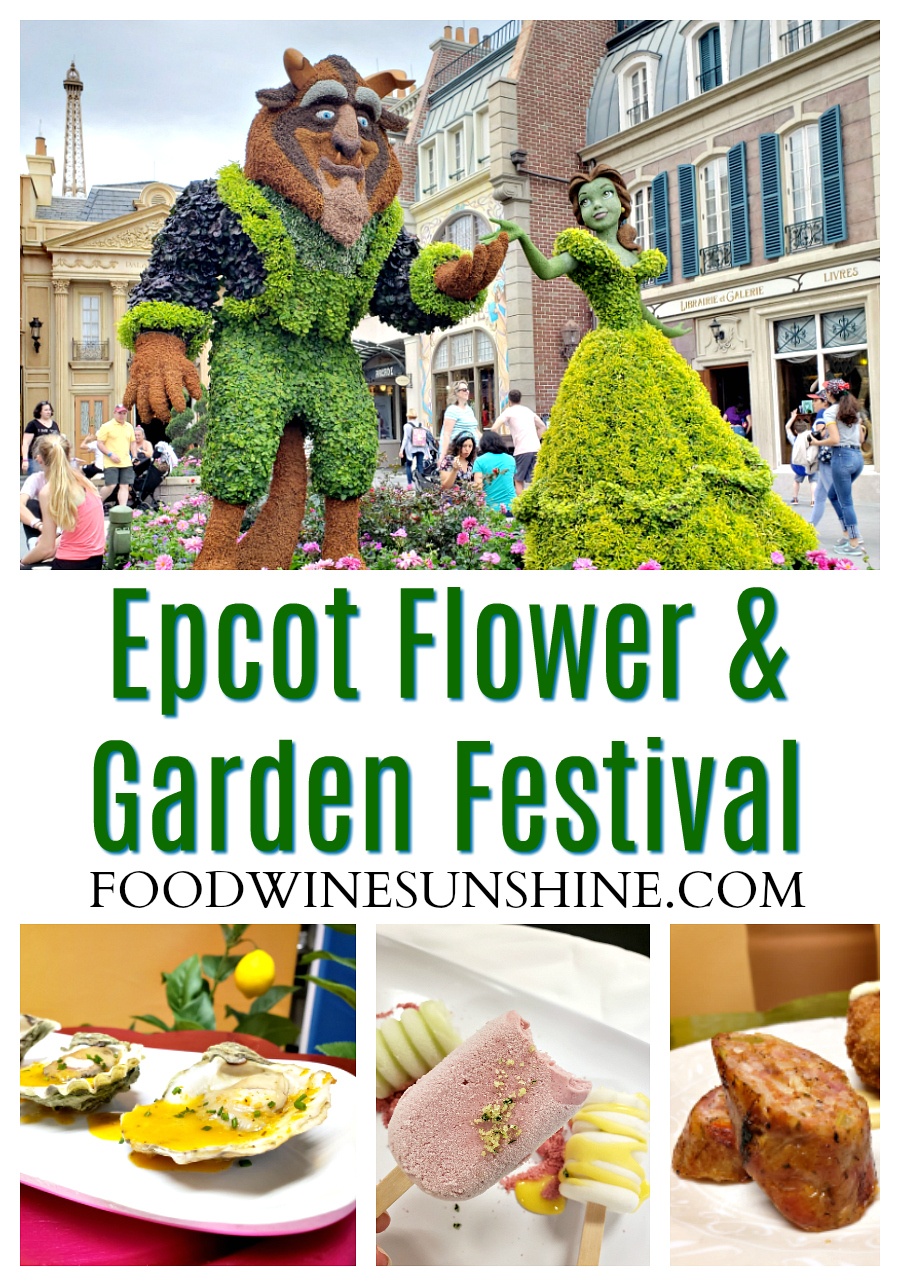 As you can see just like with all of the festival's Epcot hosts throughout the year, there is something special for everyone. So head on out and enjoy some beautiful Florida spring weather at this year's Epcot Flower and Garden festival!
Have you been to the Epcot Flower and Garden Festival? What is your favorite dish to sample at the Epcot Flower & Garden Festival?
Get your Epcot Park Tickets here
If you plan on seeing more of Disney while you are in Orlando for the Epcot Flower & Garden Festival, be sure to see the best way to Resort Hop while in Disney.
Be sure to follow me on Facebook, Twitter, Pinterest, and Instagram for more things to do in Florida, healthy recipes, and more.