(Last Updated On: December 21, 2021)
Check out the things to see and do during the holidays at the Walt Disney World theme parks. Visiting the most magical place on Earth during the holidays is even more magical! Experience the Magic of Disney at Christmas. We'll show you when to book, where to stay, and what to do during the holiday season to celebrate the holidays at Walt Disney World. While I was hosted at one or more of the events listed below, all opinions and my love of Disney are my own.

The Magic of Disney at Christmas
Your favorite Disney theme parks deck the halls for Christmas, and some even have some special events to help you celebrate the holidays. If this is your first time, or your 100th time, visiting the Disney theme parks at Christmas you will not be disappointed. There is so much to see and do and who doesn't want to celebrate the holidays with their favorite Disney characters? It's almost time to celebrate the most wonderful time of the year. We can't think of a better place to do that than Walt Disney World. If you want to know how to celebrate the holidays at Walt Disney World, you've come to the right place. We'll show you when to book where to stay and what to do during the holiday season.
So let's just jump right in and talk about the decorations, special activities, and more at each of your favorite Disney theme parks here in Orlando Florida. Being such a short drive for us here in Tampa, we love to go over to Disney whenever we can, but I know many of you travel near and far to experience the magic of Disney at Christmas!
Seasonal Events at Walt Disney World
The main highlights of the holidays at Walt Disney World are Mickey's Very Merry Christmas Party, a Magic Kingdom event which includes an exclusive holiday parade and Minnie Mouses brand new fireworks show; Festival of the Holidays, an Epcot experience that includes the Candlelight Processional, and various nighttime shows at the parks such as Awakenings at Animal Kingdom and Jingle Bell Jingle Bam!/Seasons Greetings at Hollywood Studios.
Animal Kingdom has new holiday enhancements this year including entertainment on Discovery Island. At Disney Springs there is a Christmas Tree Trail to explore, live entertainment and a Santa Claus meet and greet.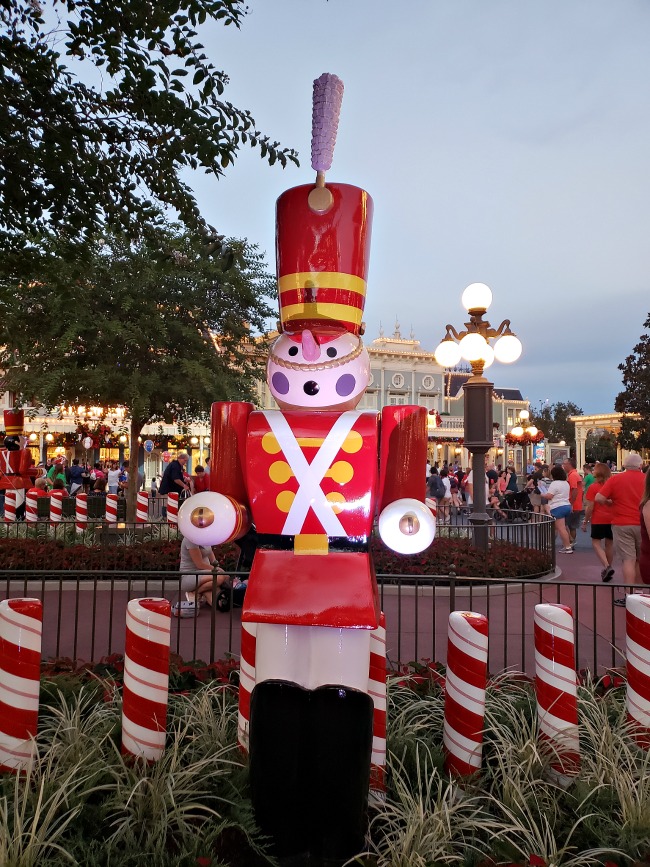 The Magic Kingdom is probably the most decorated of all of the theme parks and offers several spectacular Christmas events. Make sure that you walk down Main Street to enjoy all of the holiday cheer, it truly is a magical holiday transformation and at the end of Main Street, you will see the Cinderella Castle transformed.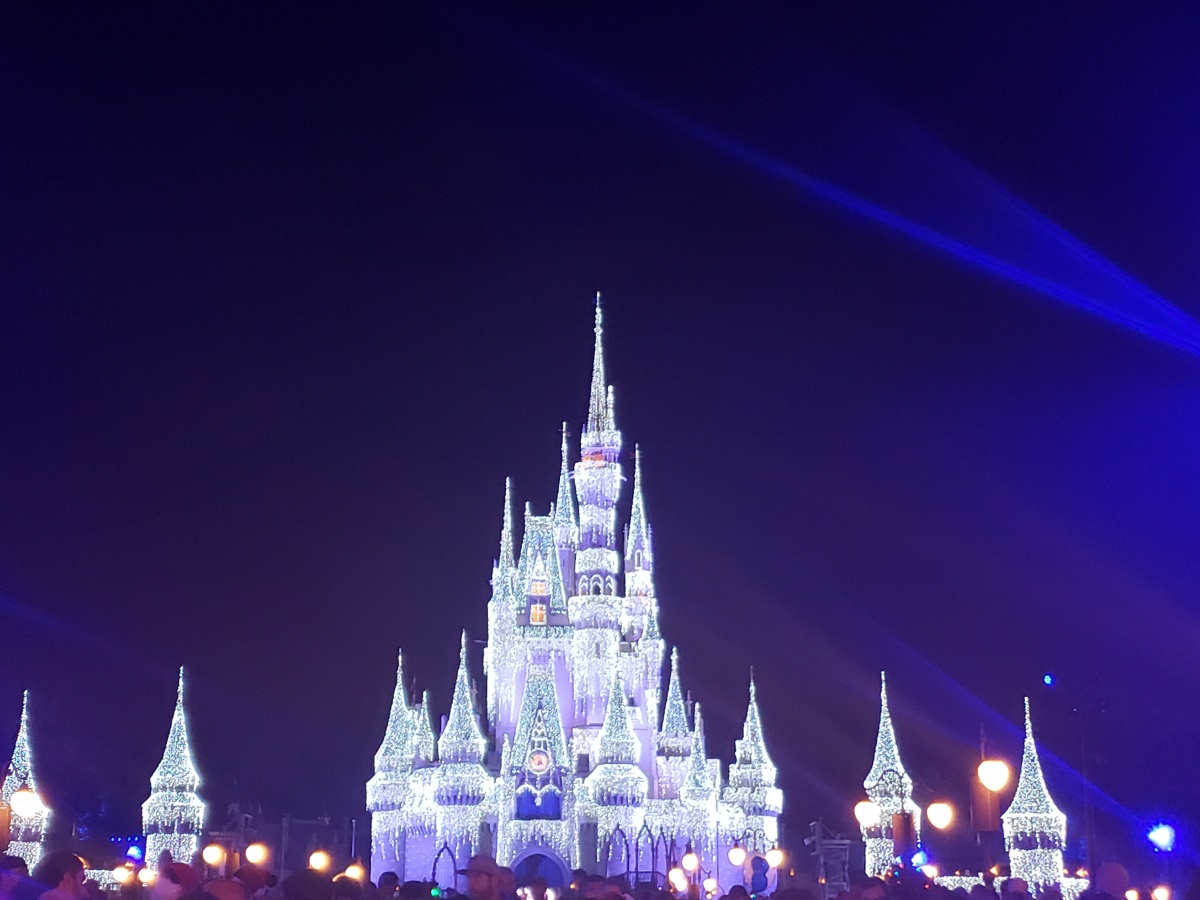 Castle Dream Lights
Each night at dusk, Queen Elsa comes out to use her magical powers to turn the castle into a glistening ice castle featuring more than 200,000 white shimmering lights. This is the Castle Dream Lights show and while it is short and sweet, it is beautiful and if you have a Frozen princess of your own they will be in awe.
Mickey's Very Merry Christmas Party
On select nights in November and December, the Magic Kingdom hosts Mickey's Very Merry Christmas Party. The party features many of your favorite characters in their holiday best, special photo opportunities, special holiday-themed shows, Mickey's Once Upon a Christmas parade, and free holiday treats around nearly every corner. This year's party also includes Minnie's Wonderful Christmastime Fireworks Show! The show is hosted by Minnie herself, and features many of your favorite holiday songs and is sure to leave you filled with Christmas spirit.
Mickey's Very Merry Christmas Party does require additional tickets beyond just standard park admission, and the parties do sell out, especially the closer you get to Christmas. Tickets start at about $99 per person and you can purchase them for your desired night here. This year's dates run from November 8th until December 22nd. If you would like to learn some tips to get the most out of your Mickey's Very Merry Christmas Party experience read my post.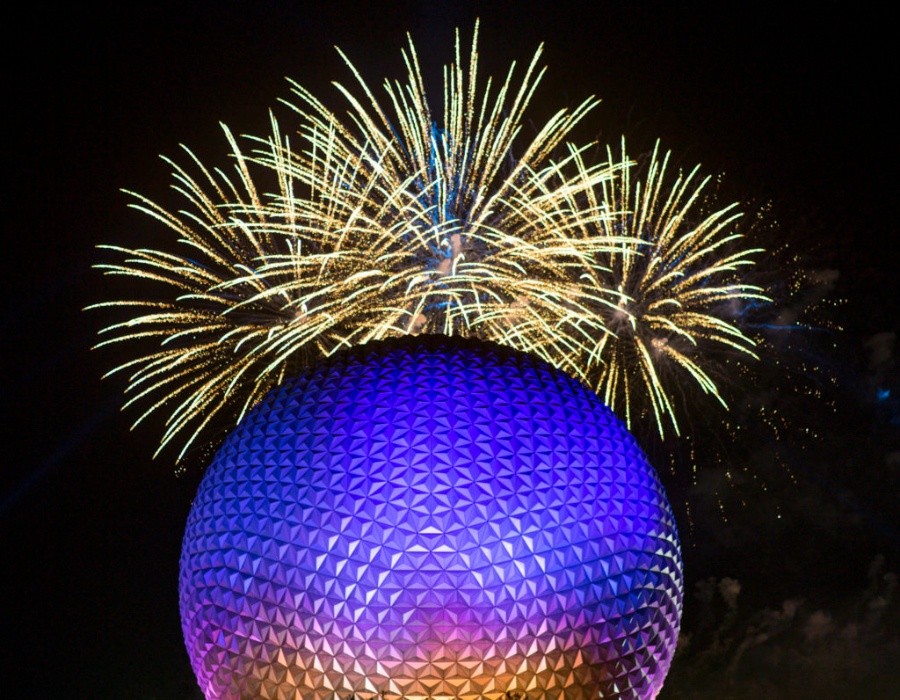 Epcot
Epcot offers you the opportunity to explore holiday traditions from around the world. In addition to the beautiful international decorations, you can also get a taste of holiday meals, and stories and music from around the globe.
Holiday Cookie Stroll
This is one walk your kids are sure to enjoy! Pick up your Festival Passport and visit each of the five official cookie stroll locations. Cookies are around $2 each and once you have gotten all five stamps in your passport, be sure to stop by the Sweets & Treats Holiday Kitchen to receive a complimentary Santa Mickey Sugar cookie. You can read more about the cookie stroll and find a list of the official locations here.
Joyful! A Gospel Celebration of the Season
This Joyful! musical celebration of the season incorporates R&B, Gospel, and holiday-themed songs. There are several performances each day on the Fountain stage at Future World. This energetic and moving show is sure to put you in the holiday spirit.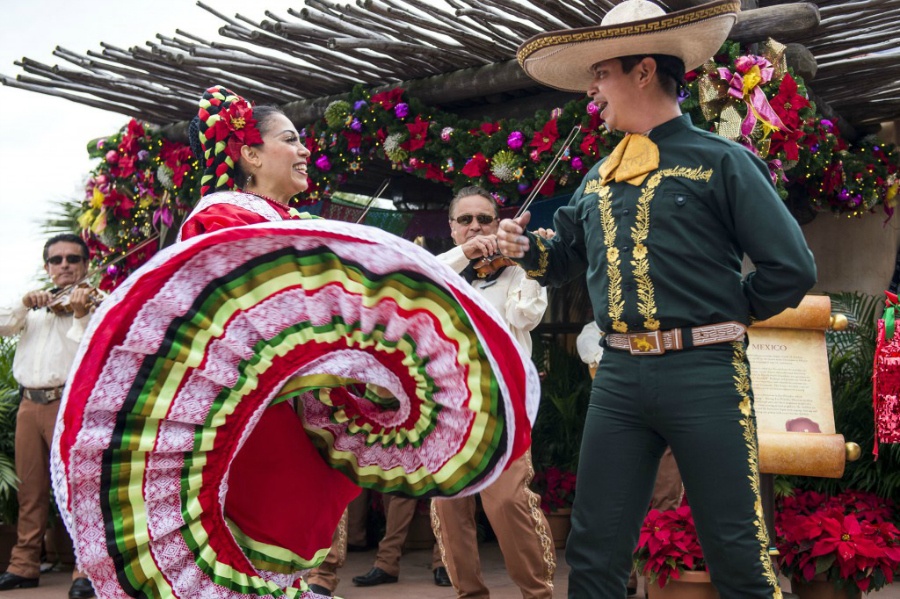 International Festival of the Holidays
This festival is reminiscent of the Epcot Food and Wine Festival held each year, but with a seasonal twist. You do not have to purchase additional tickets to participate in the Epcot International Festival of the Holidays. Pick up your festival passport at the park entrance so that you can see where the thirteen holiday kitchens are located this year and what each of them will be serving.
This is your opportunity to taste holiday cuisine from around the world all in one place. The portion sizes for the International Festival of the Holidays are nearly full entree-sized, so you may want to visit several of the holiday kitchens and share a portion of the delicious offerings available. This year's International Festival of Holidays begins on November 29th and runs through December 30th.
Story Tellers
All of the eleven countries featured at Epcot have storytellers that share some of the holiday traditions of the country that they represent. The storytimes are staggered throughout the day so that guests can have the opportunity to see them all. Here's a brief rundown of what you can expect:
China: Performers ring in the Chinese New Year with a dance.
Germany: Helga tells the story of the first Nutcracker.
United Kingdom: Father Christmas tells all about holiday traditions in the United Kingdom.
Japan: A doll maker tells the story of the Daruma doll.
Italy: La Benafa tells of how Italians celebrate Epiphany.
The American Adventure: Listen to stories of Santa and Mrs. Claus, Hannukah, and Kwanza.
Norway: Sigrid offers up humorous stories of a mischievous Christmas gnome named Julenissen.
Mexico: A mariachi band and dancers share how they celebrate Fiesta de Navidad.
France: Pere Noel reads a letter about the magic of Christmas time from a little girl.
Canada: Here the Canadian Holiday Voyageurs tell visitors about how the holidays are celebrated in the great white North.
Morocco: Here a multi-cultural storyteller talks about holiday celebrations in this part of the world.
Chip and Dale's Christmas Tree Spree
Purchase a map at one of the gift shops and then look around Epcot and see how many hidden ornaments that you can find. Mark the ones that you find with stickers on your map, and if you find all of them take it back to where you purchased the map for a special surprise. Kids of all ages are sure to enjoy the hunt!
Candlelight Processional
This is probably the holiday event that Epcot is most known for. Each night during the International Festival of the Holidays, November 29 through December 30, a celebrity narrator tells the Biblical story of Christmas. There is a full choir and a 50 piece orchestra performing along with the narration. The performance is held each night at the American Gardens Theater at 5 pm, 6:45 pm, and 8:15 pm. You do not need an additional ticket for this performance. heck out the list of the celebrity narrators scheduled.
Candlelight Processional Dining package
If you would like a guaranteed seat at the Candlelight Processional, you may want to consider purchasing the Candlelight Processional Dining Package. You can purchase a package for breakfast, lunch, or dinner and have the peace of mind knowing that you have a guaranteed seat for the show later on. All dining packages include an appetizer, entree, and dessert, or a full buffet. Read more about the dining packages and find information about making reservations.
Epcot Forever
Epcot Forever is the new nightly fireworks, music, and laser spectacular that is held each evening at 10 pm. This new show is meant to pay homage to the past, present, and future of Epcot. Starting with a single spark of imagination and evolving into a dazzling display of lights and sounds that illuminate the night sky and celebrate where Epcot is today. There are also a few unique holiday additions and songs that are added to the display as the holiday season approaches.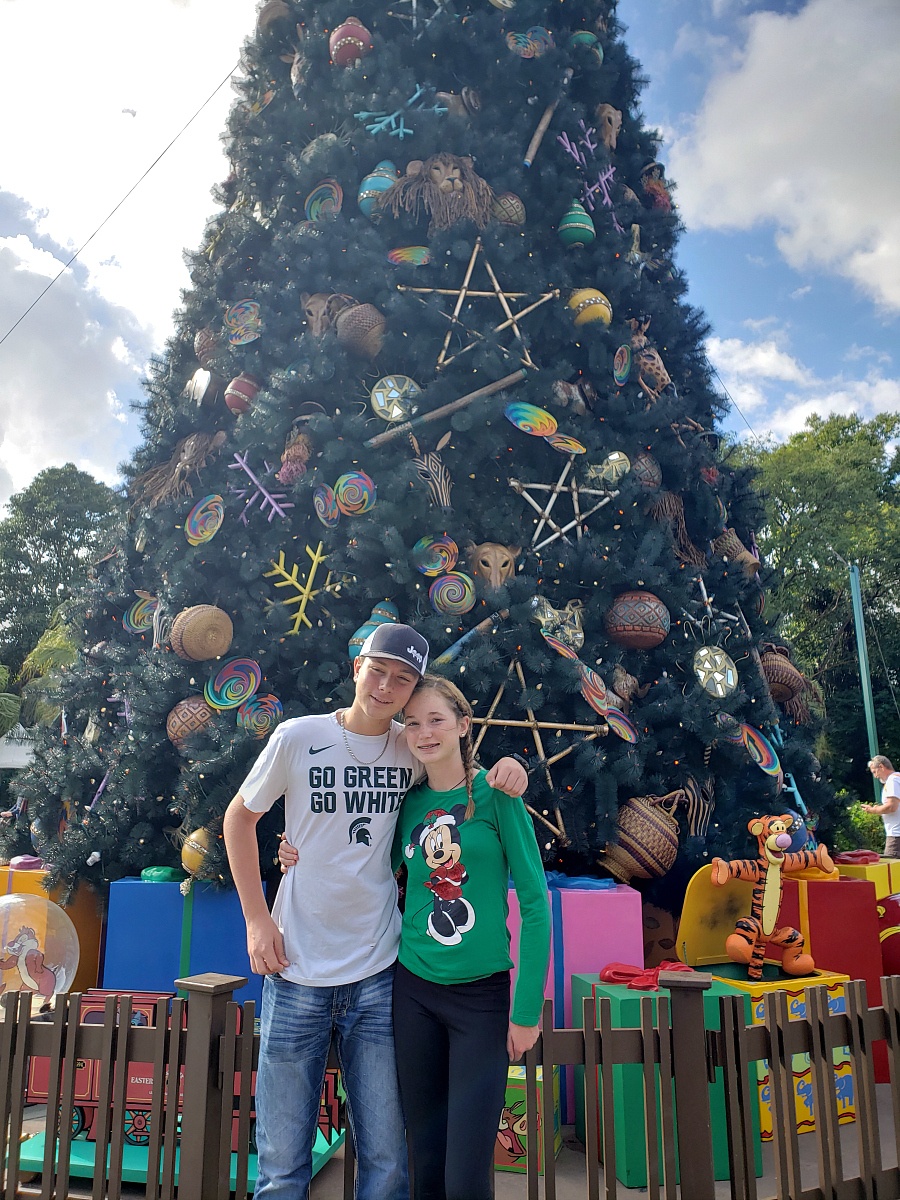 This year there are some big changes at Disney's Animal Kingdom for the holiday season. So let's talk a little bit about what you will see!
Discovery Island
As you cross the bridge onto Discovery Island you will find yourself smack dab in the middle of a winter wonderland. Handcrafted decorations from their resident artists are everywhere and life-sized animal puppets including polar bears, and reindeer move through the island during the day and guests are welcome to interact with them. Once the sun sets the puppets head to bed, and the beautiful animal inspired luminaries and wire-framed bird-shaped lanterns are lit.
Asia
The residents of Anandapur have decorated the theater district with lanterns, glowing flowers, and other decorations to celebrate Diwali, the Indian Festival of Lights. The decorations, and performances give you an authentic taste of the culture and celebration.
DinoLand U.S.A.
Don't forget to check out DinoLand U.S.A. because Donald Duck and all of his friends are ready to celebrate Christmas and they even picked out the decorations for their Dino Bash themselves. If you are there in the evening make sure to head over to the "Truck-o-saurus" for the Holiday Hoopla Dance Party and while you are there keep your eyes peeled for Chip and Dale. They will be hard to miss because they are wearing dinosaur costumes, with Christmas costumes on top of that!
Pandora- The World of Avatar
The expats who live on Pandora millions of miles away from home have decided to bring a little bit of Christmas into their lives. Look around, especially at the garland overhead to see what handcrafted décor they have made to help celebrate.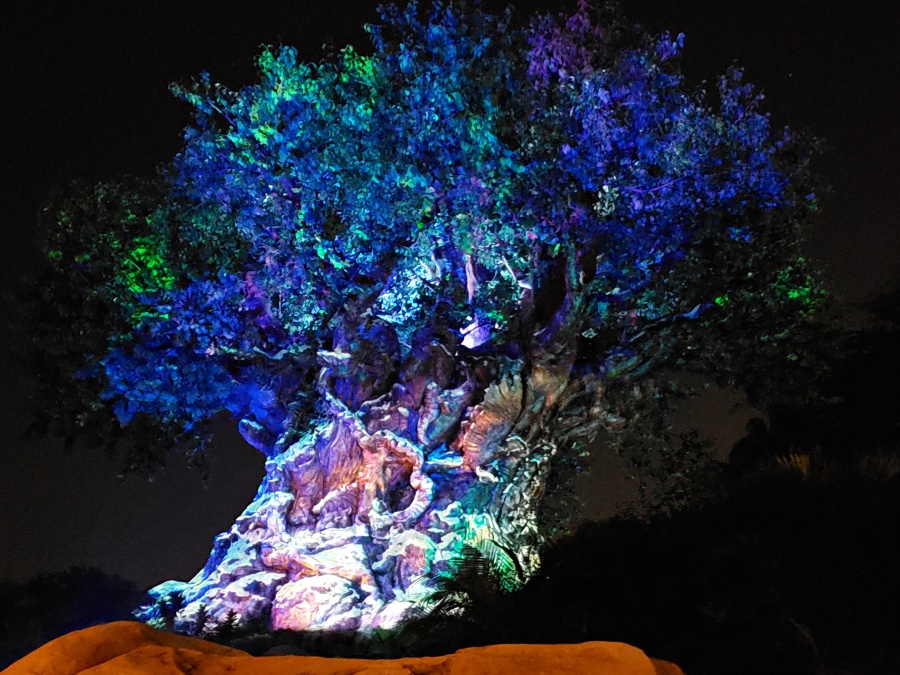 Tree Of Life Awakenings
Beginning about 30 minutes after sunset, and lasting until the park closes each evening the Tree of Life has Awakenings. These Awakenings consist of stories of winter and a lovely holiday-inspired musical score. As you watch the stories you may see some familiar animals from the Merry Menagerie puppet show as well. This is an inspiring way to end a visit to the Animal Kingdom.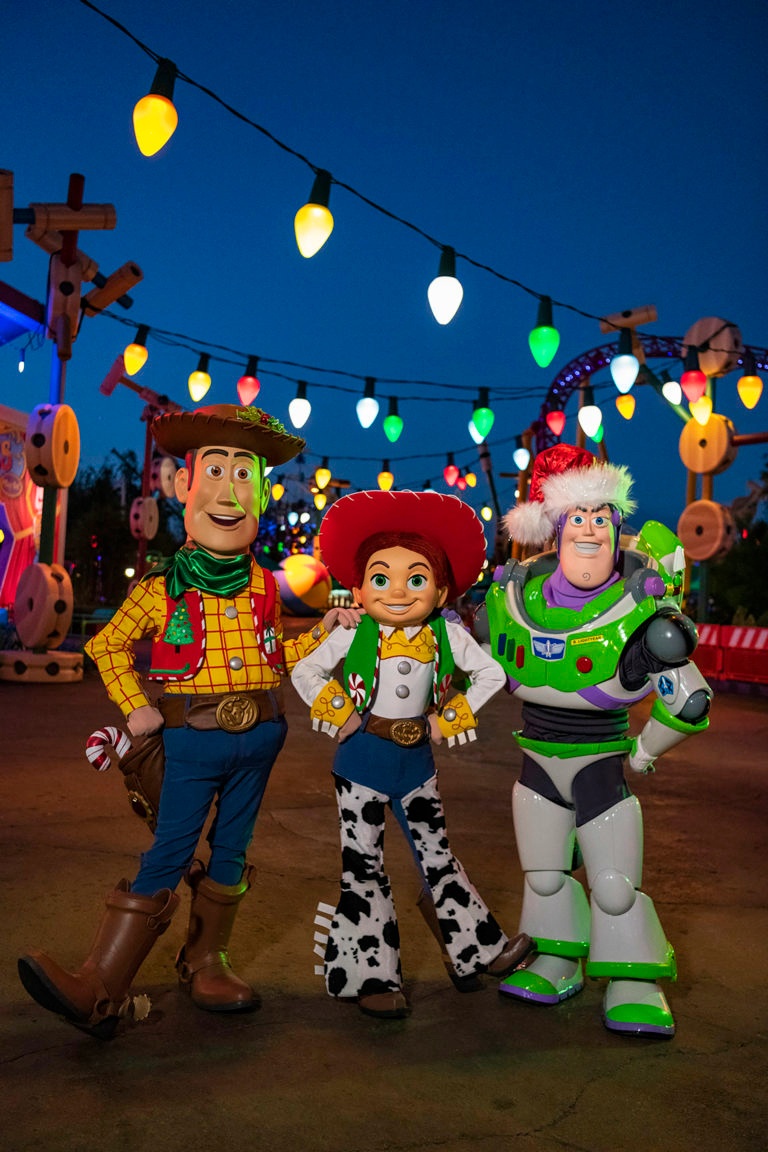 Disney's Hollywood Studios is brimming with Christmas cheer too, with decorations and lights just as soon as you hit the entry gates. Once you enter the park you will see Hollywood Boulevard is all decked out for Christmas. There are many seasonal treats to be found throughout the park and many of your favorite characters are wearing holiday attire. Don't forget to go see Santa in the back of the Once Upon a Time Store.
Sunset Season's Greetings
The Sunset Season's Greeting show starts around sunset each night on Sunset Boulevard and plays about every 15 minutes or so. There are projections, lasers, animated billboards, music, and even snow! The projections transform the Tower of Terror into the Hollywood Toy Hotel, and even a huge gingerbread house.
Jingle Bell, Jingle Bam
Jingle Bell, Jingle Bam is the show Hollywood Studios puts on at the end of the night on the Center Stage, but at this time of year it is holiday-themed with music, lasers, and projections, fireworks, and yes, even more, snow!
Jingle Bell, Jingle Bam Dessert Party
If you would like the guarantee of a great seat for the Jingle Bell, Jingle Bam show and you have a sweet tooth you might want to consider a reservation to the Jingle Bell, Jingle Bam Dessert Party. While it is billed as a dessert party there are many filling appetizers as well, and of course, delicious holiday desserts. You will even get to mingle with a VIP holiday Disney character. This year the party will be held in a new location near the Echo lake and the huge Christmas tree there. Make reservations and learn more about the party.
As you can see, Disney has a LOT to offer as the holiday season approaches. All of the Disney parks get into the Christmas spirit and make an already fun-filled day even more magical. If you head to any of these Disney parks during the holidays it is sure to provide memories that last for a lifetime!
Holiday Extras at Walt Disney World
There are more ways to celebrate the holidays at Walt Disney World, with a little more room in your budget. You can partake in the dessert party for Minnie's fireworks or any of the other parks' dessert parties. You can indulge in hard ticket festival events at Epcot, and you can even buy in-room celebrations from Disney Floral and Gifts.
When you are done visiting the Walt Disney World Parks, don't forget that all the Walt Disney World Resorts are also decorated for the holidays! It's completely free to ride the monorails from resort to resort, and the Christmas decorations are always magical. Would you expect anything less from Walt Disney World?!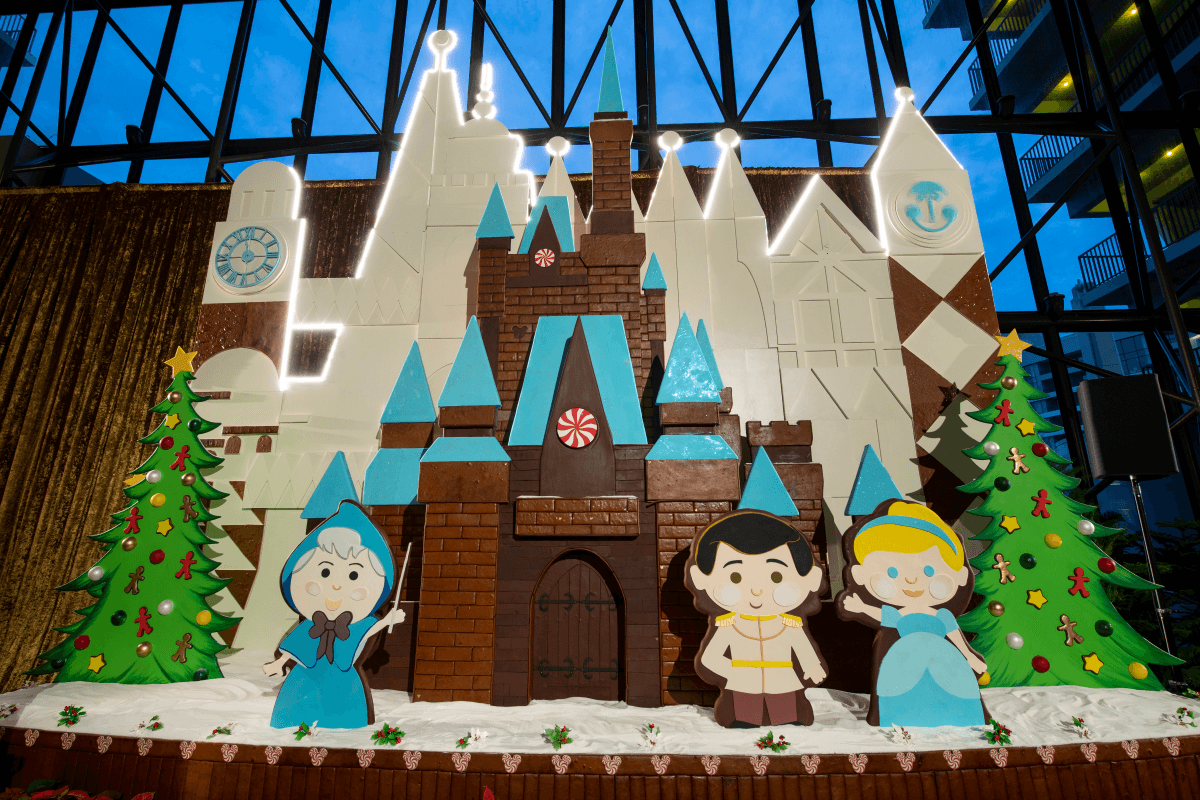 Check out the Ultimate Disney Monorail Resorts Holiday Tour
And if you happen to be staying at the Fort Wilderness Resort and Campground over the holidays, make sure to take advantage of all the Christmas celebrations going on at the campground!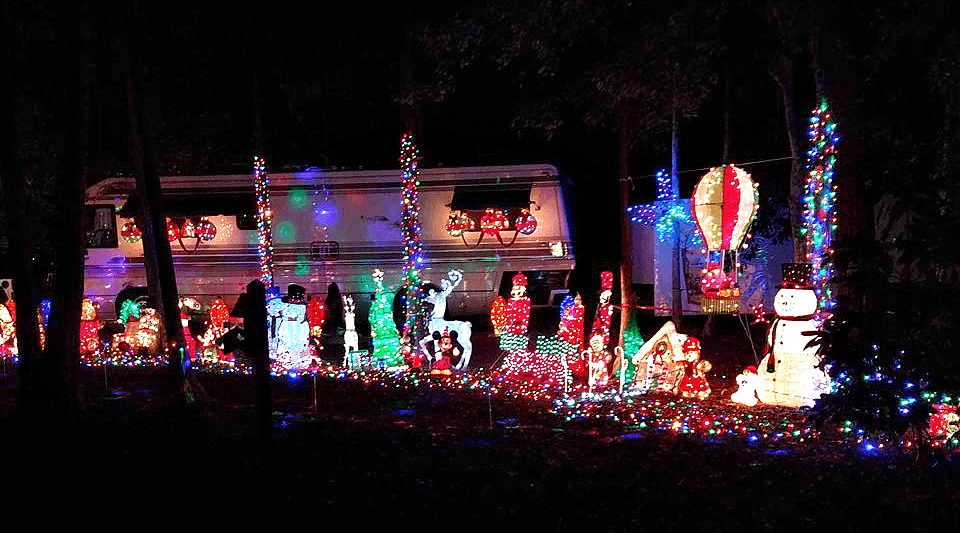 The Best Holiday Activities at Fort Wilderness Campground
When to Book for Holidays at Walt Disney World
The holiday season at Walt Disney World officially begins in early November. However, there are some other dates to consider for the full effect of this extra magical time of year. Festival of the Holidays and the Candlelight Processional come to Epcot on November 29. They run through to December 30. Mickey's Very Merry Christmas Party at the Magic Kingdom ends on December 22. The best times to visit Walt Disney World during the holidays are during the opening weeks of December, excluding weekends. However, if you are primarily interested in Mickey's Magic Kingdom party, you would do well to attend earlier in November in order to shave a little bit off the ticket price and enjoy fewer crowds.
Where to Stay for Holidays at Walt Disney World
Walt Disney World has plenty of gorgeous resort hotels to book during your holiday stay. Disney's Wilderness Lodge is an exemplary choice as it invokes the feeling of Christmas with its rustic architectural design, a warm hearth, and wooded surroundings. The holiday decor in the lobby further enhances the spirit of Christmas.
Other Deluxe resorts may be less prone to Christmas vibes, but go all out on decor. a prime example is the Grand Floridian, which is one of the most extravagantly festooned of all Disney resort hotels. The lobby traditionally displays a gigantic gingerbread house, which is an attraction unto itself. A temporary shop near the display sells holiday treats throughout the season. At Crescent Lake, you can enjoy the unique personalities of three seaside hotels each offering a distinct style of holiday decor.
You can be close to the holiday hustle and bustle of Disney Springs while enjoying a secluded reprieve in one of the more charming resorts, such as Port Orleans Riverside, or the Disney Vacation Club Villas at Old Key West, for larger family gatherings.
Have you been to the Disney at Christmas? Which Disney Park decorations and celebrations are your favorite?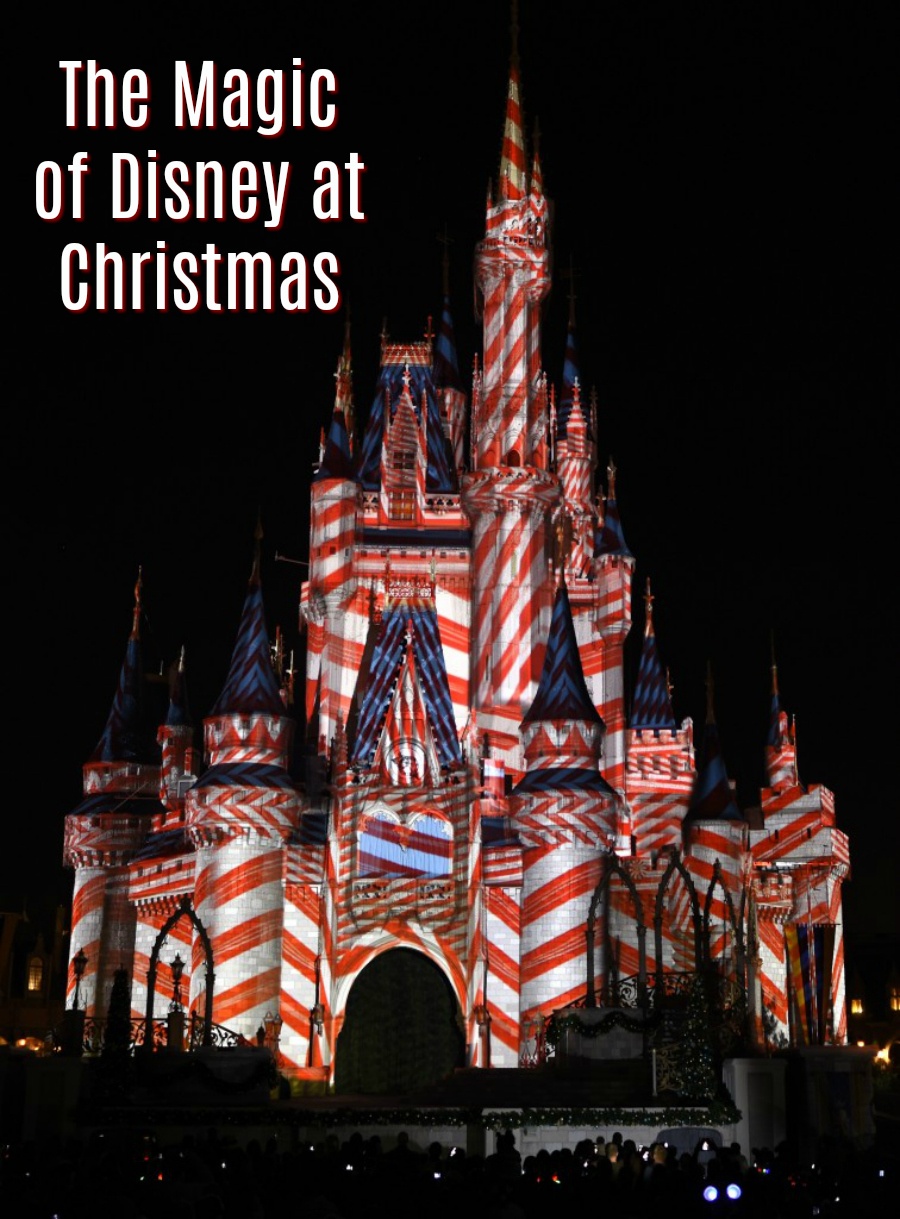 Check out Food Wine Sunshine on Facebook, Twitter, Pinterest, and Instagram for more fun things to do in Florida, recipes, and more.
Some of the above pictures are courtesy of Walt Disney World.