(Last Updated On: October 24, 2019)
If you love camping, the holidays at Disney's festive campground are a don't miss! Read on for my take on the best holiday activities at Fort Wilderness Resort & Campground.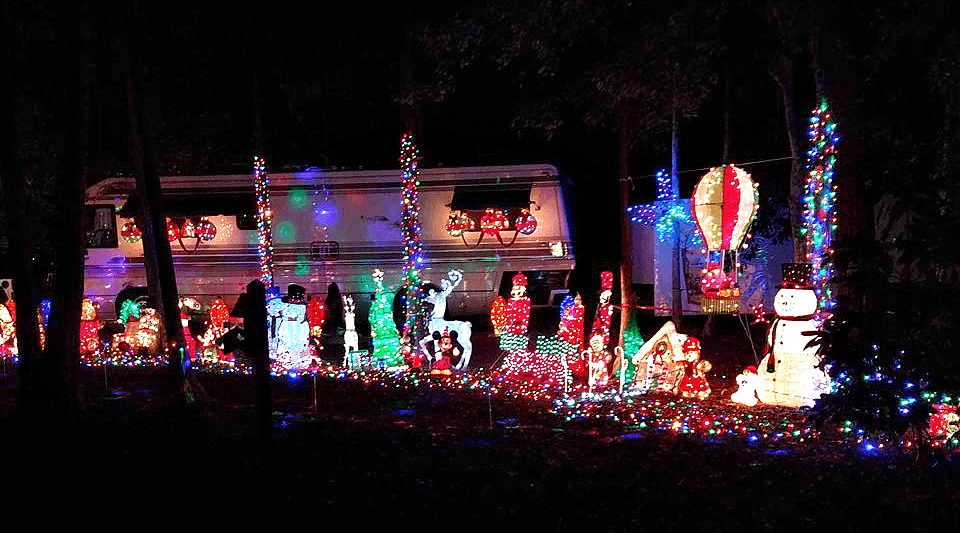 The Best Holiday Activities at Fort Wilderness Resort & Campground
I fully love an elegant holiday affair. Really, I do. Getting all dolled up in holiday party ready finery is just so fun! That being said, I also thoroughly enjoy a more laid back holiday vibe. Give me twinkling lights, a cozy sweater and a cuppa something hot and I'm a happy girl. So, the holiday events at Fort Wilderness Campground at the Walt Disney World Resort here in Florida are right up my alley too! It doesn't get much more relaxed than a campground after all. And because it's Disney, you know that this campground's holiday magic is going to be over the top!
So, in case you're planning a Disney trip or two this holiday season, I thought I would share a few of the best holiday activities at Fort Wilderness Resort & Campground with you. Bust out your plaid shirts and get ready for all kinds of holiday festivities! Holidays at the Fort Wilderness Campground are something magical. There are so many fun things to do for people of all ages! Plus, Disney always seems to be coming up with new holiday offerings, so keep your ear to the ground as there are bound to be new announcements before the holiday season arrives. We love packing up the RV and heading over to the campground, it's a short drive from Tampa and you feel like you are in a whole new world. Like my Disney reference there 😉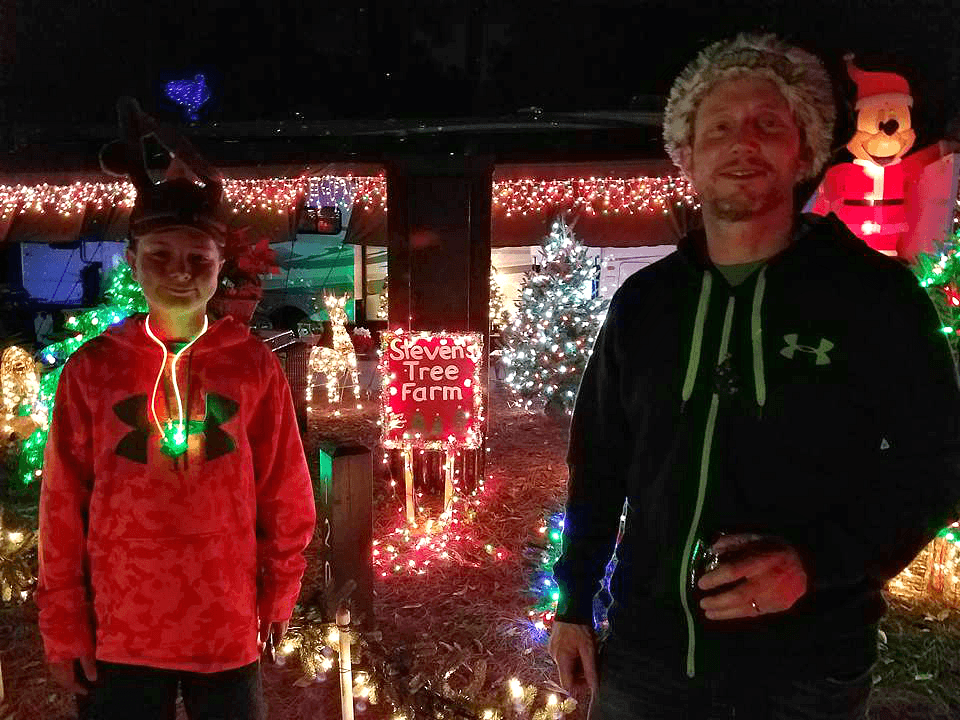 The Holidays at Fort Wilderness Campground
Campsite Decorations Tour
The campers at Fort Wilderness do not play around. They decorate their campsites like they're spending the whole holiday season there! In fact, some do! Grab yourself a hot chocolate, throw on a cozy sweater, if it is one of those Decembers that's actually cool, and marvel at the decorations. This walking tour will put you in the holiday spirit in no time flat! Get ready for so much more than lights. Sure, there are plenty of those, but you can expect all kinds of Christmas decor including inflatables galore! And if walking isn't your thing, rent a golf cart to ride around in style! You can also bring your own golf cart, each campsite has an outlet for recharging, you can also find charging stations all over the campground.
Golf Cart Parade
Much like their campsites, Fort Wilderness campers take their golf cart decorating very seriously! And also just like the campsite decorating, this parade is an unofficial event that is not arranged by Disney. I have seen those in the know recommend that you try to call the resort closer to the holidays to see if you can get the date and time. It's worth a little digging! You will be amazed at what they're able to turn their carts into. The creativity it takes to construct these holiday masterpieces is mind boggling!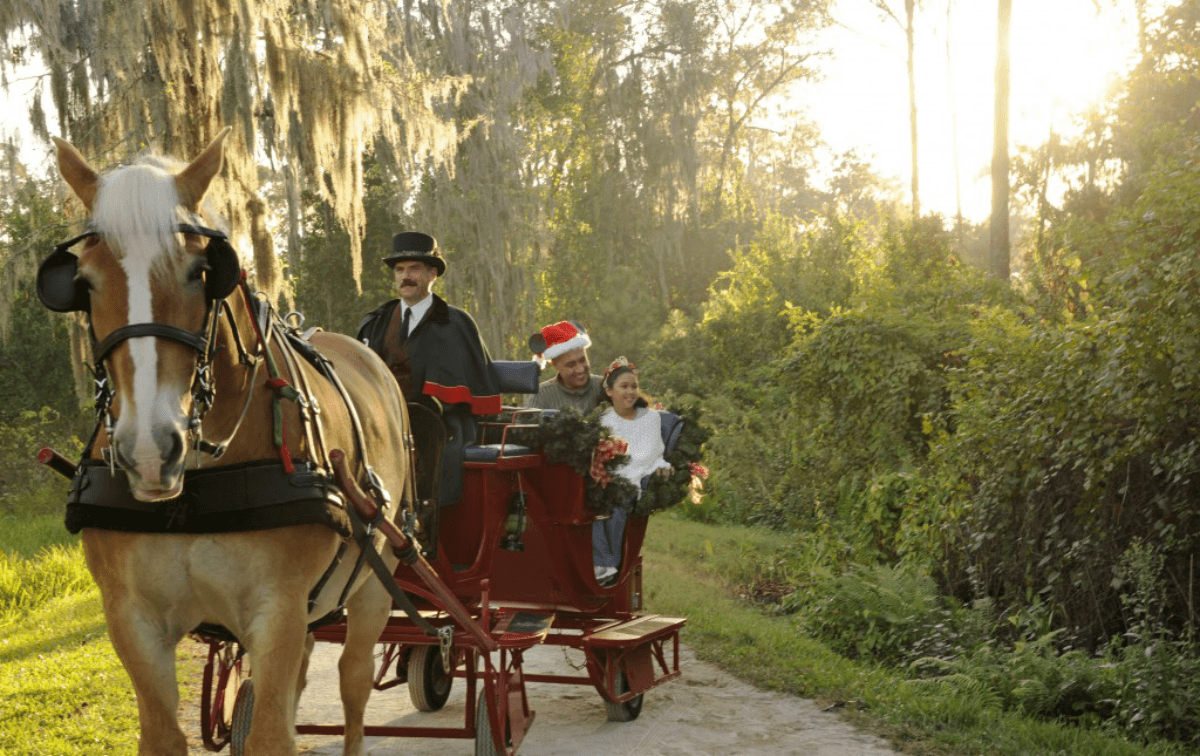 Holiday Sleigh Ride
This horse drawn excursion isn't free like the other activities we've talked about, but it's worth the "splurge!" Frankly, it's a pretty good deal as an entire sleigh is $84 for a 25 minute ride. And the carriage fits up to 4 adults or 2 adults and 3 small children. It's as close to a classic outdoor Christmas activity as we are going to get here in Florida. You will feel like you're in a proper winter wonderland as you ride through the beautiful woodland in your decorated sleigh!
So, are you ready to put the best holiday activities at the Fort Wilderness Resort & Campground on your holiday to-do list or what? It's the kind of family friendly fun that you will want to return and experience again and again, year after year!
If you are thinking about planning a stay at the Fort Wilderness Resort and Campground over the holidays, I highly recommend making reservations early. And when I say early, I mean like over a year in advance! We made our reservations for this Christmas break last October, you know, the October that was over 365 days ago. But it's worth it!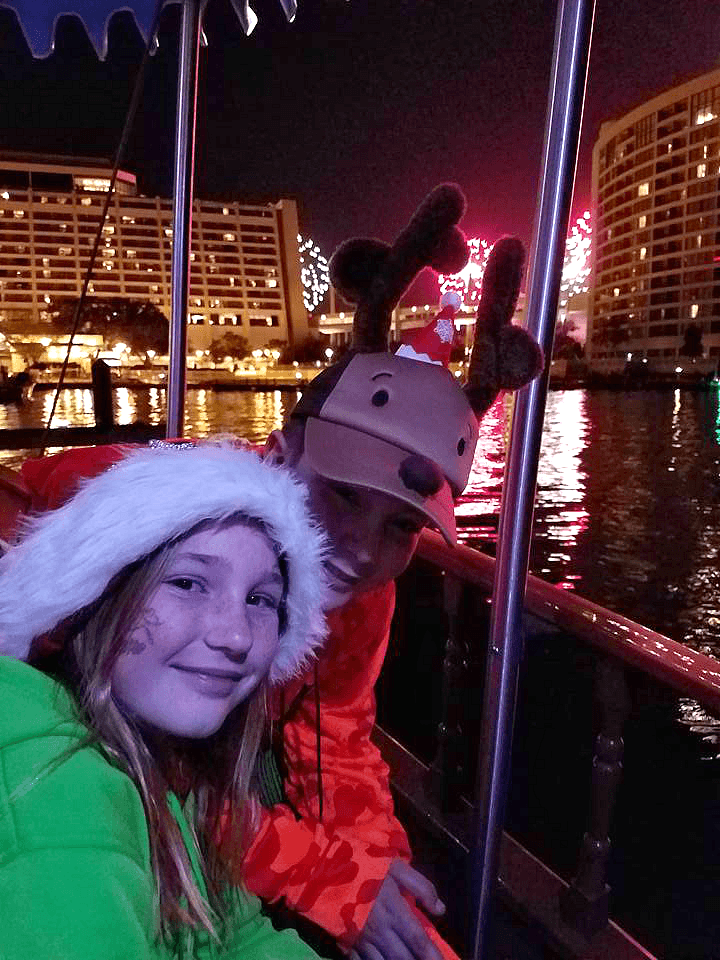 While you are at the campground and if you want to see even more Disney holiday decorations, jump on the resort boat and head to the Wilderness Lodge and/or the Contemporary Resort. The boat is free to ride and it makes for a fun way to see some of the other Disney resorts, if you time it right, you may even catch fireworks. Once you are at the Wilderness Lodge, be sure to stop at Geyser Point for a delicious cocktail and then head in to see the magnificent Christmas tree in the lodge.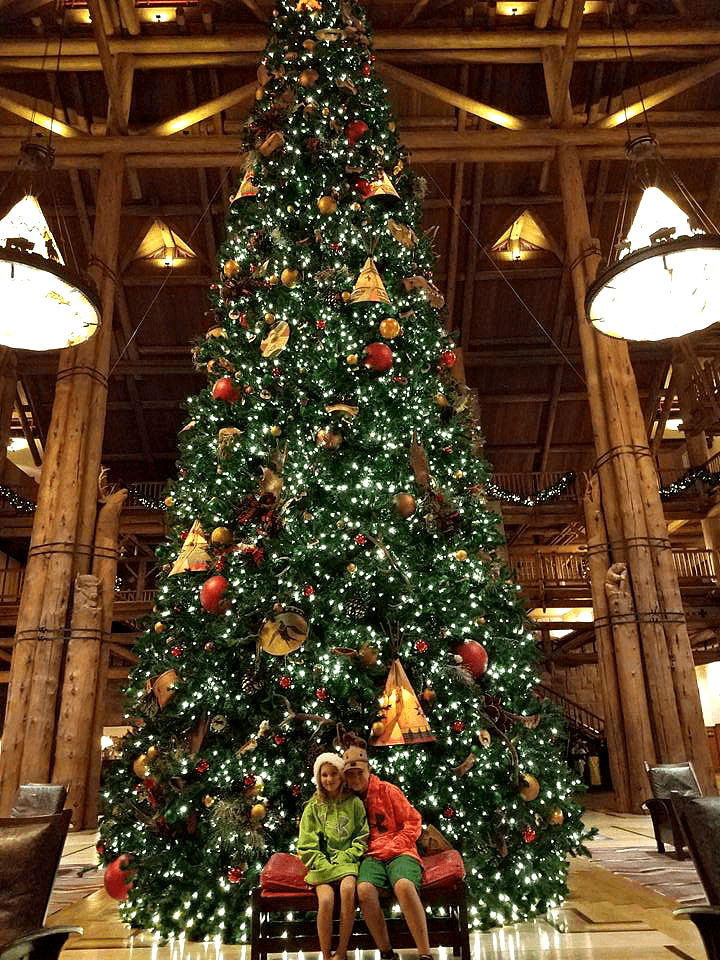 From the Contemporary Resort you can jump on the monorail, this is also free to ride and gives you the chance to experience the Ultimate Disney Monorail Resort Holiday Tour. Get ready for gingerbread houses and lights galore. Bring on the Disney holiday magic!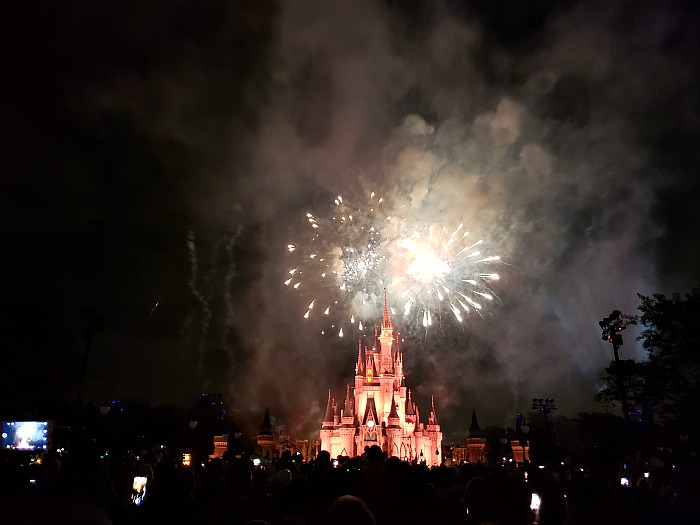 If you plan on visiting any of the parks while you are at Disney's Fort Wilderness Campground, there are tons of holiday activities going on there too. One of our personal favorites is Mickey's Very Merry Christmas Party, it is on select nights at the Magic Kingdom throughout the holiday season. I recommend getting your tickets for this Disney holiday event early, it does sell out.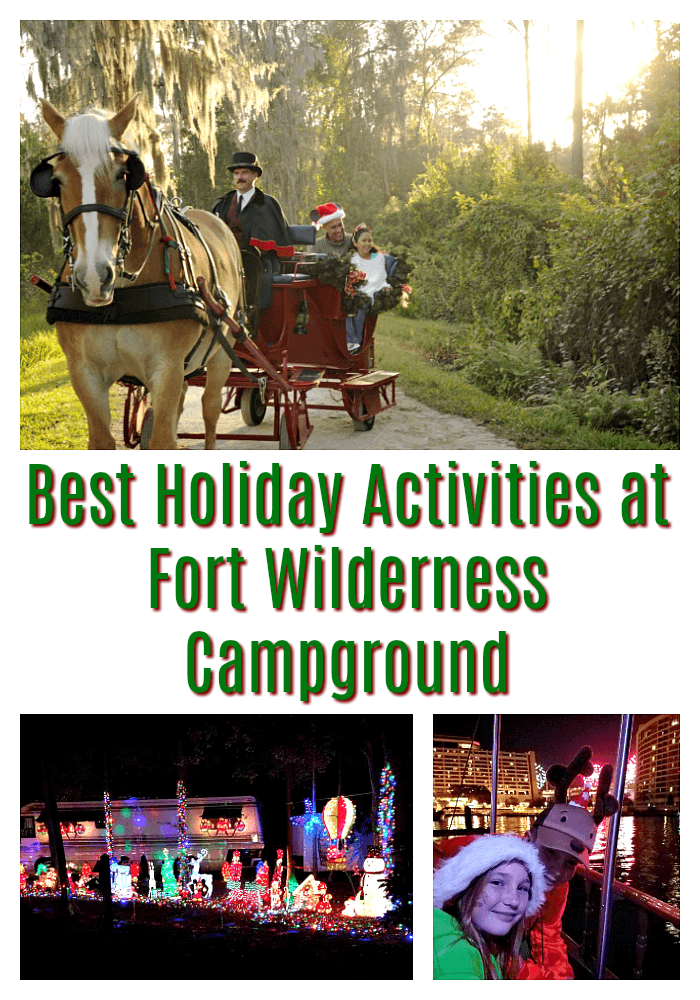 Have you celebrated the holidays at Disney's Fort Wilderness Campground before? What are your favorite holiday activities at the Fort Wilderness Resort & Campground?
Check out Food Wine Sunshine on Facebook, Twitter, Pinterest, and Instagram for more fun things to do in Florida, recipes, and more.