(Last Updated On: November 6, 2019)
Don't visit Walt Disney World this holiday season without planning a Disney monorail resorts holiday tour. Read on to see which resorts have my favorite holiday decorations!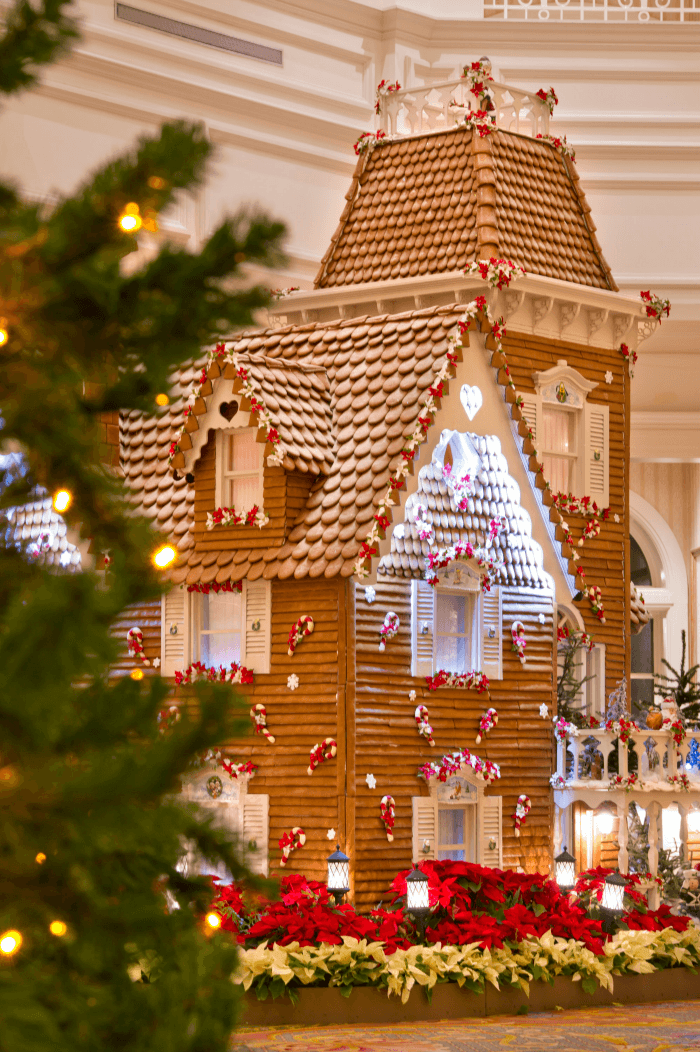 The Ultimate Disney Monorail Resorts Holiday Tour
If you have ever visited the Walt Disney World Resort here in Florida during the holidays, you know how magical it can be. Like everything Disney does, the holiday decorations are over the top amazing! The theme parks, of course, offer loads of holiday fun, but the Disney Resort hotels are worth visiting too. In fact, their holiday decorations are so festive, I recommend you make a day out of visiting the Disney monorail resorts. You can start at one hotel and, conveniently, take the monorail to the others! Plus, you don't have to pay those park admission prices. Even if you aren't at Disney over the holidays, I recommend taking a day to hotel-hop at Disney, the resorts are incredible and all so unique.
On that note, I'm going to share my tips for the ultimate Disney monorail resorts holiday tour. I will tell you where to start your tour, what to see at each resort and which hotel makes for a perfect holiday decorations viewing grand finale! The beautiful holiday pictures are courtesy of Walt Disney World. And away we go….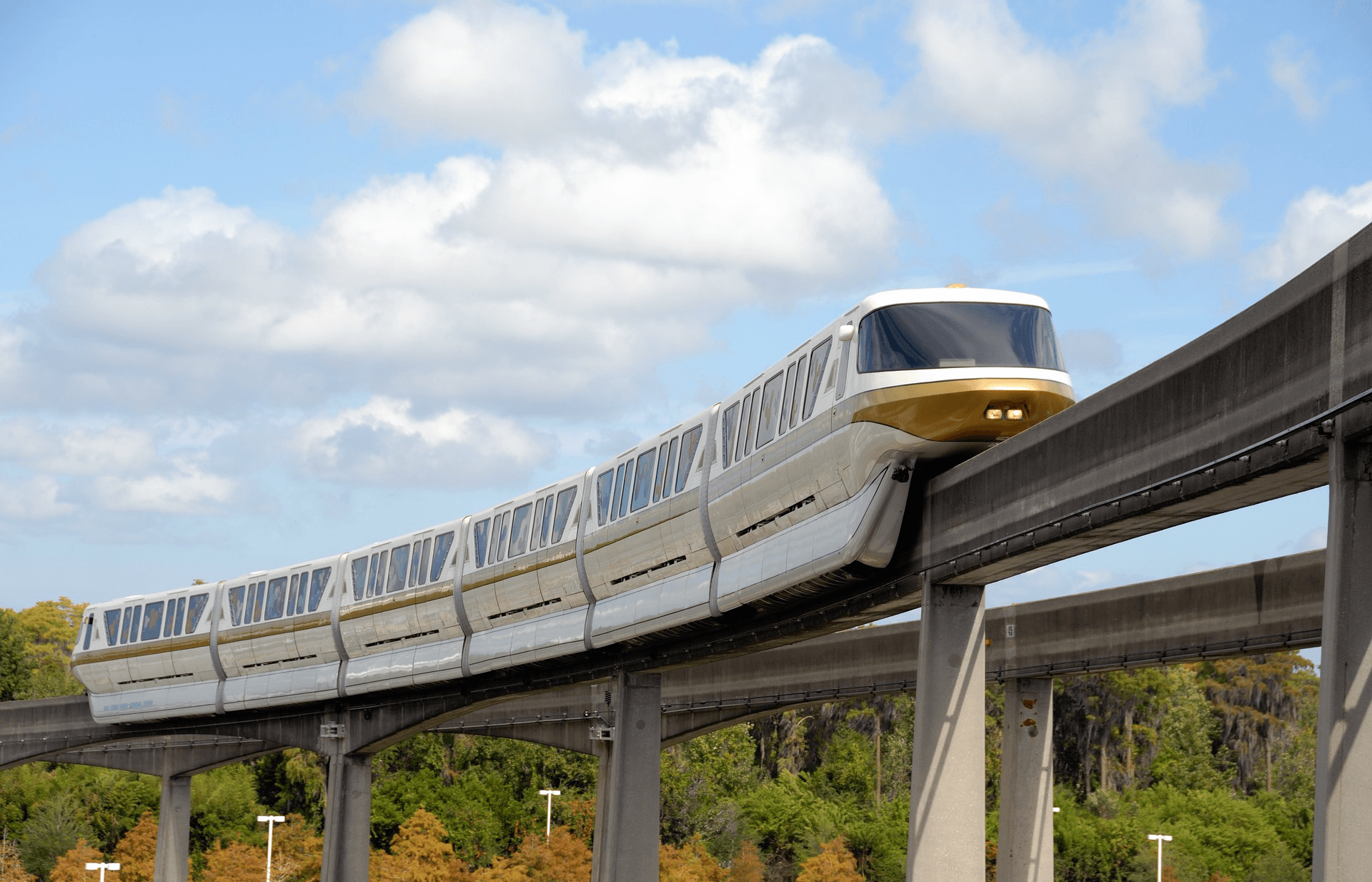 The Best Disney Resort Hotel Holiday Decorations
Now there are two ways you can approach your Disney monorail resorts holiday tour. You can park where you want to end up or park where you you want to start. Personally, I like to end my tour at the Grand Floridian. So, I make a dinner reservation for later in the evening and park there first. After I get settled, I head to the other two resorts and come back to marvel at the Grand Floridian's decorations, then enjoy dinner. It can be tough to park at this particular resort during the holiday season if you aren't a guest. Dining reservations help you circumvent the process.
If you prefer to park where you're going to begin your tour, however, I suggest you park at the Polynesian resort. From there, you will go on to the Contemporary resort and, finally, end at the Grand Floridian Resort before you head back to get your car. But let's start with the Polynesian shall we? At this resort hotel, expect plenty of tropical colored Christmas trees! Grab a cocktail at the Tambu Lounge and get ready to feel like you're seriously on vacation. The beautiful grounds are always worth a visit and it's a great spot for a holiday family photo opp with a little island flair!
Next, just on the monorail and head to the Contemporary for their take on gingerbread. Last year's Cinderella gingerbread castle was seriously something to behold! And before you even get inside, the huge Christmas tree that's located outside will keep you in the proper holiday spirit. I always love to grab a holiday coffee drink in the lobby before I head upstairs to look at the other decorations. You can also head out unto the overlook to see the Magic Kingdom Castle too, if you happen to be there when the fireworks are going off, it's definitely worth staying to watch. Below is just a glimpse of the Mickey's Very Merry Christmas fireworks show.
Once you've spent enough time at the Contemporary, jump back on the monorail and head back to the Grand Floridian to marvel at their life-size edible gingerbread house and 3 story high Christmas tree. It's donned with glittering, Victorian themed adornments. And the kid in you will stare at that gingerbread house forever! That is until your dining reservation of course. Make sure you don't eat too much gingerbread before it's time for dinner 😉
If you would like to see more Disney holiday resort decorations, you can jump on a resort boat and take it to the Wilderness Lodge and the Fort Wilderness Campground. The Contemporary Resort boat will take you to both locations.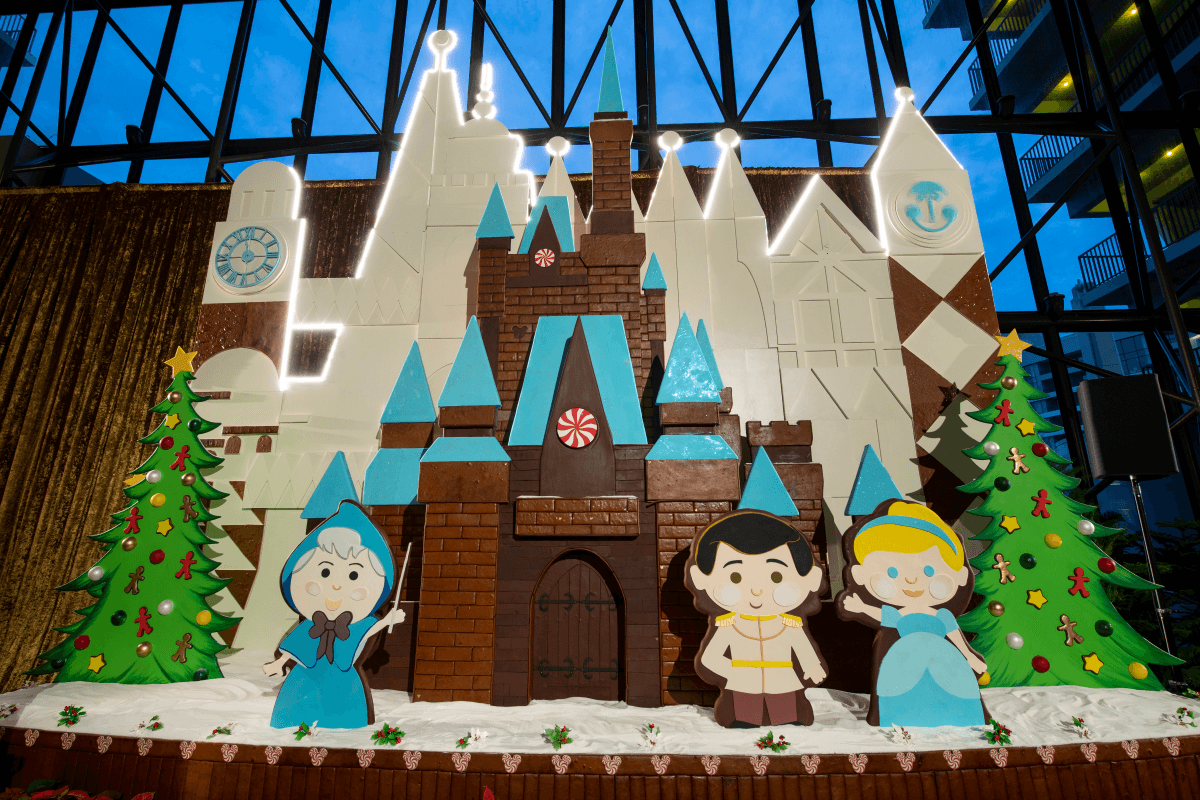 So, are you ready to embark on your own ultimate Disney monorail resorts holiday tour now? If a day that is chocked full of holiday magic doesn't get you in a festive frame of mind, I don't know what will!
Have you visited Disney during the holiday season? What are your favorite things to do at Disney during the holidays?
If you are looking for holiday magic in the Disney parks, I strongly recommend attending Mickey's Very Merry Christmas Party. Who else knows how to celebrate the holidays better than Mickey Mouse?! This Disney holiday event is held in the Magic Kingdom and is on select nights, it does tend to sell out, so the sooner you look into tickets, the better.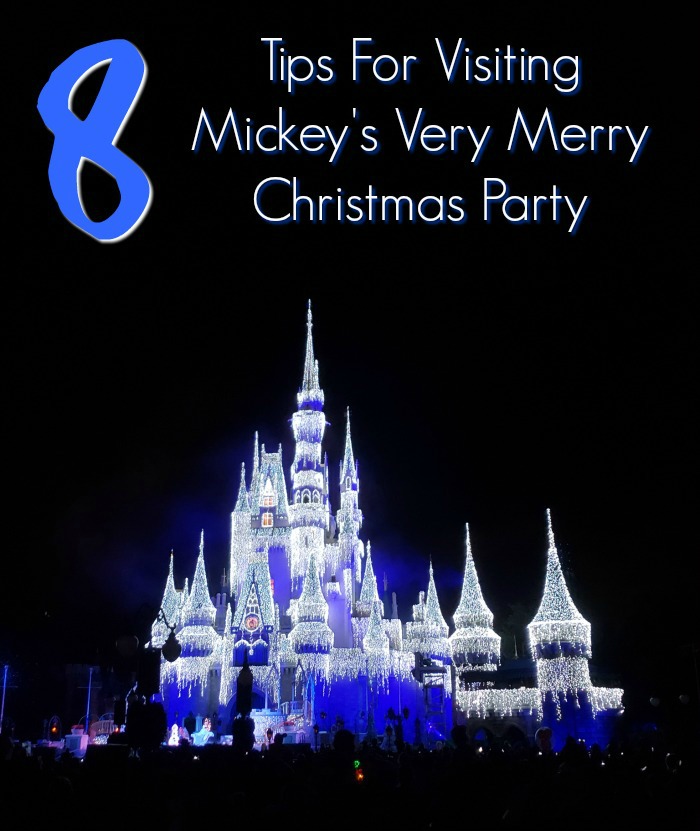 Tips For Visiting Mickey's Very Merry Christmas Party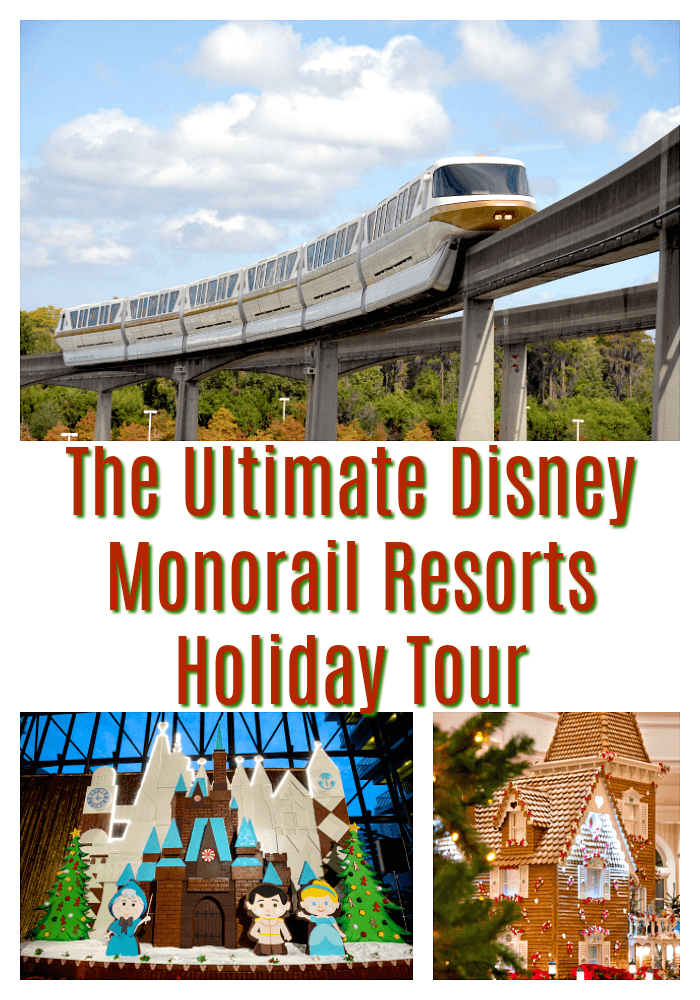 Check out Food Wine Sunshine on Facebook, Twitter, Pinterest, and Instagram for more fun things to do in Florida, recipes, and more.