(Last Updated On: November 12, 2019)
Experience the magic of the holidays at Walt Disney World's Magic Kingdom. Mickey's Very Merry Christmas Party will delight kids of all ages! Read on to discover my Tips For Visiting Very Merry Christmas Party at the Magic Kingdom. While my family and I were hosted at this event, all opinions are our own.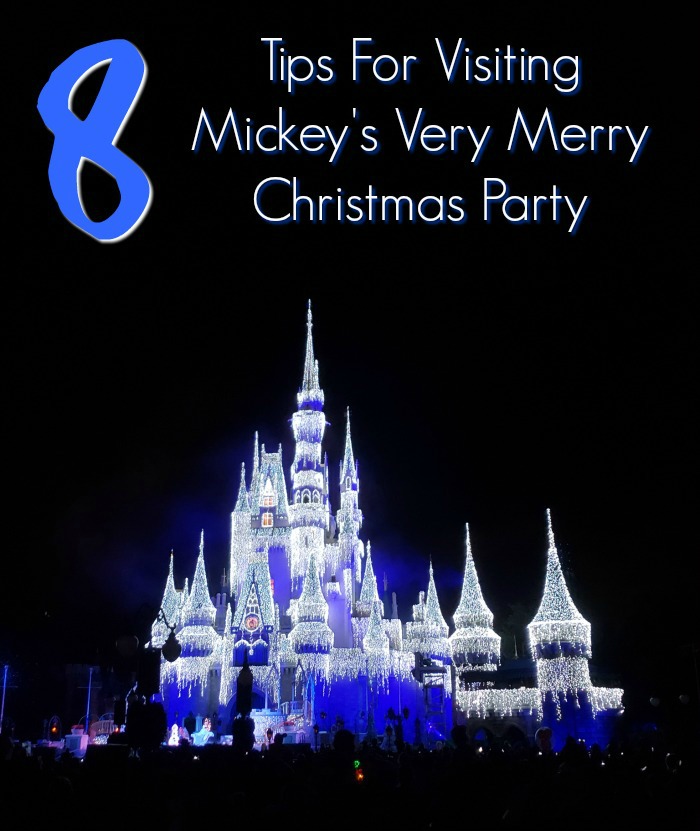 8 Tips For Visiting Very Merry Christmas Party at the Magic Kingdom
Is there anyone out there that can spread Christmas magic quite like Walt Disney World? I don't think so. Children young and old can delight in the magic that surrounds the ironic castle on Main Street and all throughout the park over the holidays. You will experience everything from snow fall to "ice" to all the characters that you have grown to love. Mickey's Very Merry Christmas Party happens on select dates in November and December at the Magic Kingdom and is an experience like no other. Check out the dates and get your Mickey's Very Merry Christmas Party Tickets HERE.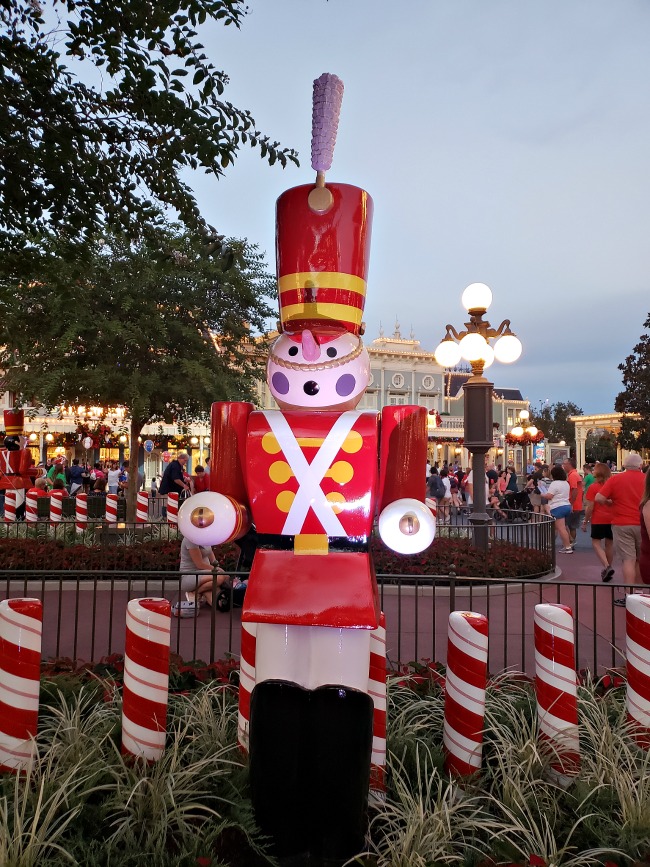 We have had the opportunity to attend the Magic Kingdom Very Merry Christmas Party on a few occasions, so I wanted to share a few tips that will hopefully make your visit extra magical.
Tips For Visiting Mickey's Very Merry Christmas Party:
Buy your tickets early – This event is magical and the world knows it! Buy your tickets early to insure you get your place in the Christmas magic. Dates do indeed sell out. Mickey's Very Merry Christmas party does require a separate ticket, it is not included in regular park admission.
Get there early – The party starts at 7, but you can get in as early as 4 p.m. as long as the park isn't at maximum capacity. Starting at 6 p.m. the other guests will start to leave and the park with soon be for just for the Very Merry Christmas Party goers.
Don't miss the castle transformation – This happens at 6:15. It is magical. Enough said.
Look at the event schedule – There are dance parties with Polar Bears, Christmas parades, fireworks and performances going on all night that you won't want to miss. Learn more HERE.
Plan to visit with your favorite characters – Princesses, princes and all your beloved Disney characters will be scattered throughout the park waiting to spread some Christmas joy and take pictures.
Ride the rides – Since the amount of guests are limited for this event, you will find that ride waits may be a little less. We got on the new Mine Ride in just 30 minutes without the Fast Pass!!
Take advantage of the free treats – There are quite a few locations around the Magic Kingdom that offer free cookies, hot cocoa and water.
Plan to stay late – If you want to see everything and relax and enjoy yourself, you won't be leaving early. So plan for that.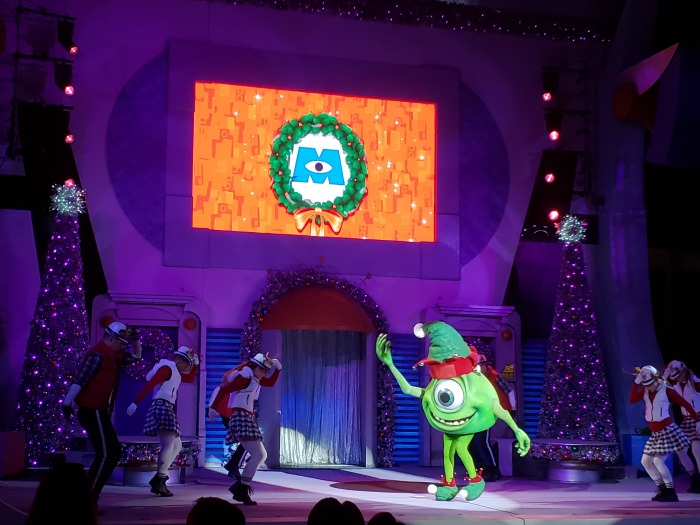 Have you been to Mickey's Very Merry Christmas Party at the Magic Kingdom in Walt Disney World? What your favorite magical moment?
While you are in the area, be sure to ride the monorail to check out the resort holiday decorations, and if you are looking for the perfect place to stay, we love the Fort Wilderness Campground all year, but especially around the holidays.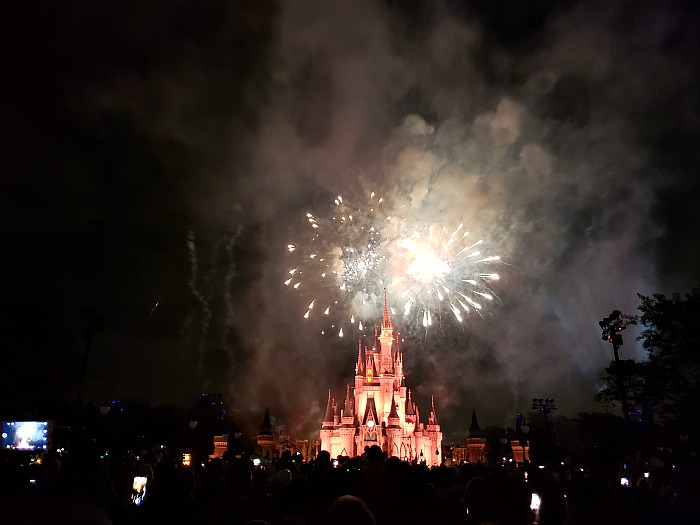 Be sure to follow Walt Disney World on Facebook and Twitter to stay up to date with all the magical happenings.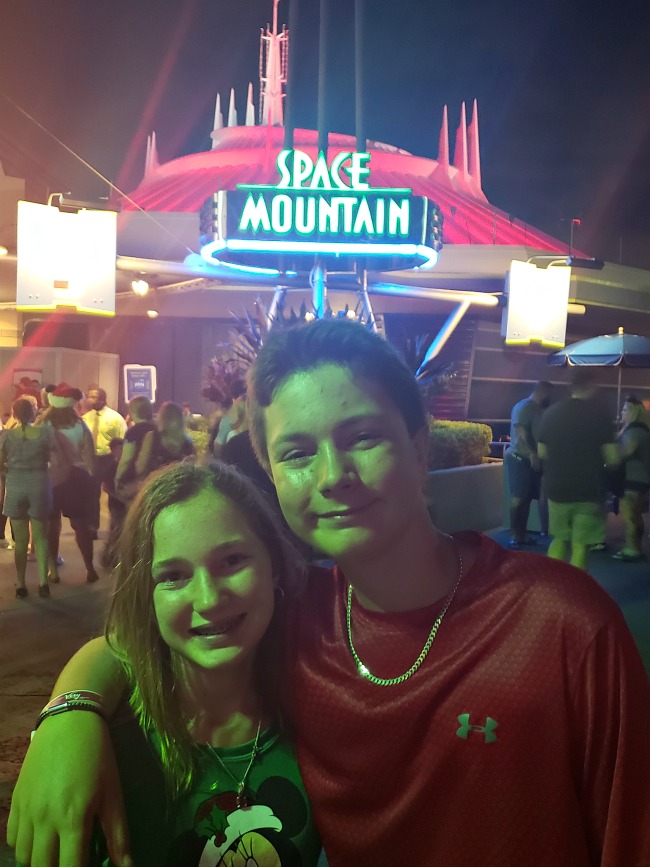 Check out Food Wine Sunshine on Facebook, Twitter, Pinterest, Google + and Instagram for more fun things to do in Florida, recipes, and more.