(Last Updated On: March 11, 2020)
Camping is wonderful family bonding time. If you are headed out on a camping trip, be sure to check out these essentials for camping. This post was sponsored by Nabisco as part of an Influencer Activation for Influence Central and all opinions expressed in my post are my own.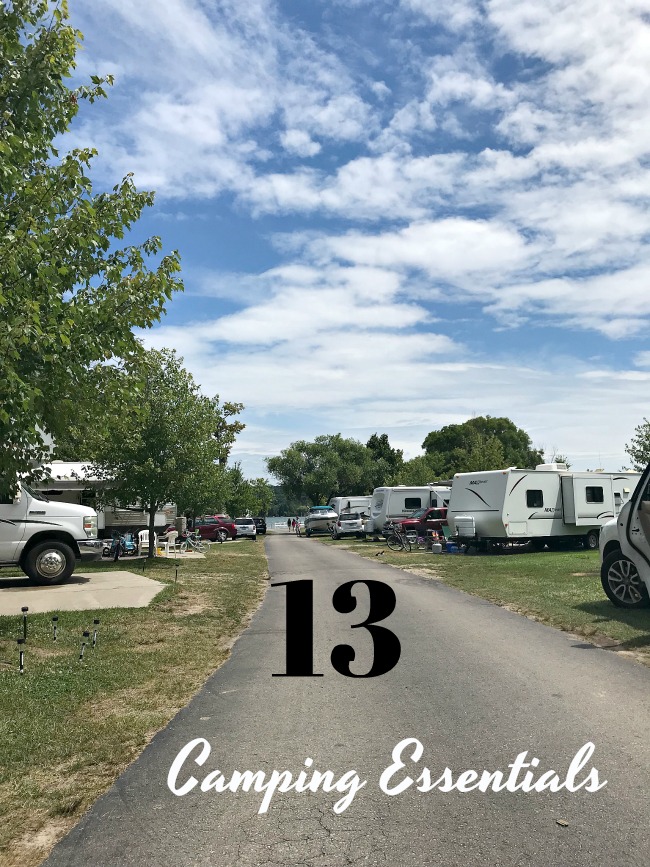 13 Camping Essentials | What To Pack For A Camping Trip
Summer is all about spending time with family and friends and enjoying the outdoors. Every summer we camp with family…in fact, most years there are over 30 of us that make the trip from all over the country so that we can all get in some quality family time together! We have actually been doing this family camping trip for over 30 years now, I drive from Florida to Michigan to make sure we don't miss out on the family fun. We love camping and since we have been doing it for so long, I thought I would share a list for camping essentials that I always make sure we have when we go on a camping adventure. Hopefully it will help you out the next time you load up the car for a road trip!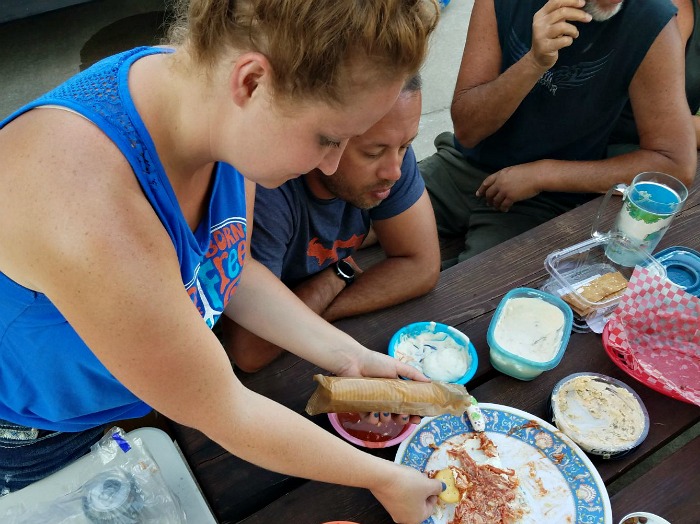 Here is Your Camping Essentials Checklist:
Tent or something to sleep in (we have a RV). This may seem obvious, but it is definitely your #1 essential for camping!
Air mattress or something to sleep on. Thankfully we have beds! When you are packing for a camping trip, there are a lot of things going on and it actually pretty easy to forget a sleeping bag or air mattress, so be sure to double check before you head out.
Blankets and Pillows. We have forgotten pillows countless times! As they are normally sitting on your bed at home, it's an easy one to not think about, but blankets and pillows definitely have to be on your camping essentials list.
Flashlights and/or Lanterns. When it gets dark, the only light you will have will be the stars. While I love star gazing, it's a must to have a light so you can see where you are going and what you are doing after the sun goes down.
Bug Spray. When you are enjoying the outdoors, the bugs and insects are usually too, be sure to have bug spray when you pack for your camping trip so that you don't end up itchy and miserable.
Campfire Supplies or know of a local place you can get wood. And be sure to bring a lighter! Campfires are one of my favorite things to do while camping. There is nothing quite like sitting by the fire to stay warm and enjoying a s'more or two with friends and family.
Plates, plastic ware, something to cook with (pots/pans). Eating is definitely a camping essential, so make sure you have something to cook with and put all those campfire eats on.
Something to cook ON…grill is always nice if you have the room! Otherwise a campfire works 😉
Food, snacks, drinks and water.
Clothing (pack for all weather conditions), pjs, swimwear. When we are camping up in Lake Leelanau Michigan, the temperatures can easily go from 80 degrees during the day to 50 degrees at night, so make sure you pack clothes for everything!
Sun protection – Sunscreen, sunglasses, and hats. No one likes to be sunburn, plus it's not good for you!
Toiletries. Yes, tell the kids that they still have to brush their teeth while camping 😉
Games – we bring board games, cards, corn hole and ladder ball. While we love exploring the outdoors, sometimes having games on hand helps keep you and the kids away from technology for an extra few minutes.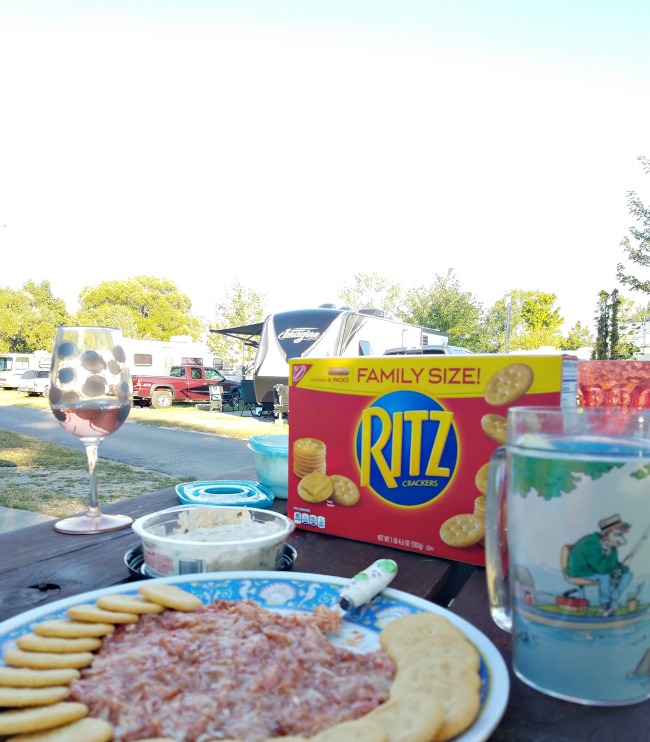 The only way to keep all of us boating, skiing, tubing, swimming, biking, playing corn hole, sitting by the campfire, enjoying everything that camping has to offer and just getting in all that quality family time is by having easy snacks ready to go at a moments notice. No one wants to stop having fun because it's time to make something to eat. That's why when I pack for our camping trips I make sure I have all our favorite NABISCO products, like Family Size OREO Cookies, Family Size RITZ Crackers, and SWEDISH FISH.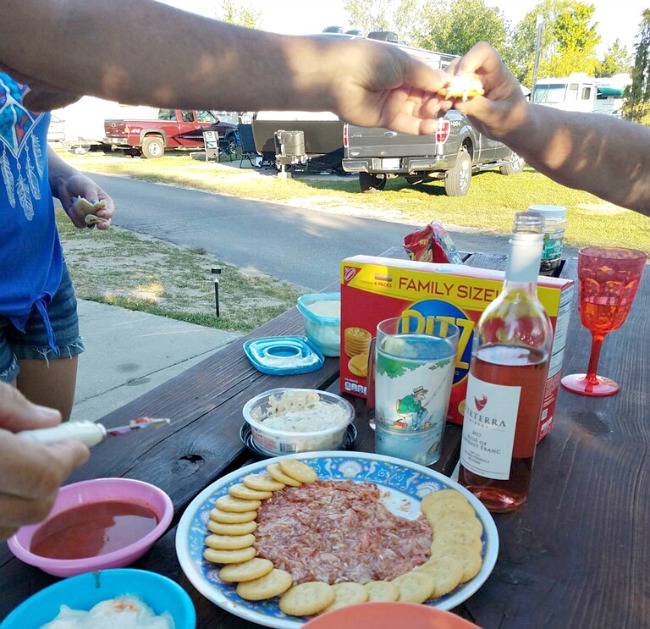 I made sure I had the Family Size RITZ Crackers when it was time to enjoy tasty impromptu appetizers because there is always a large group of us. We made crab dip with leftover crab from crab legs, we had a yummy cheese dip with jalapenos, and smoked whitefish pate…all were perfect on a RITZ cracker. Just because your camping doesn't mean you can't eat delicious foods! Honestly, I think we eat better when we are camping than we do at home sometimes 🙂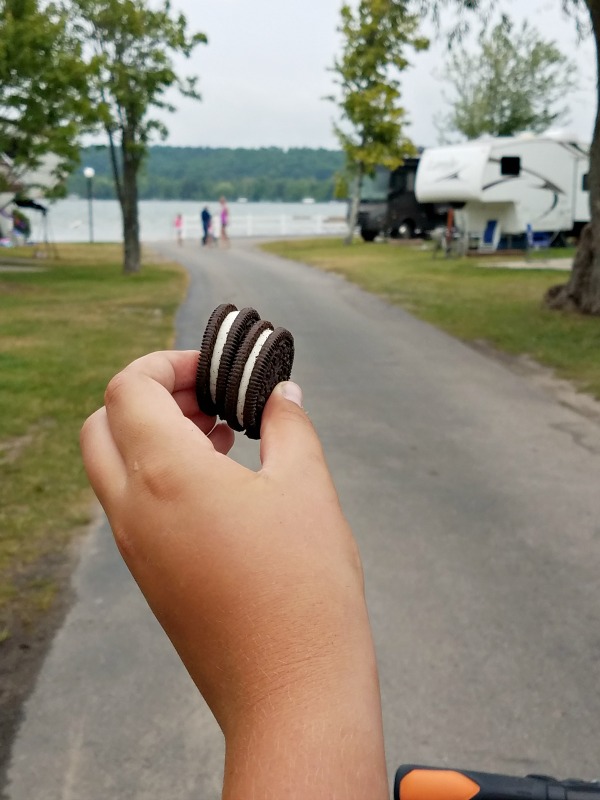 The kids (ok…and adults too) like to grab an OREO or two while they are biking and playing around the campground. Thank goodness I packed the package of Family Size OREO Cookies.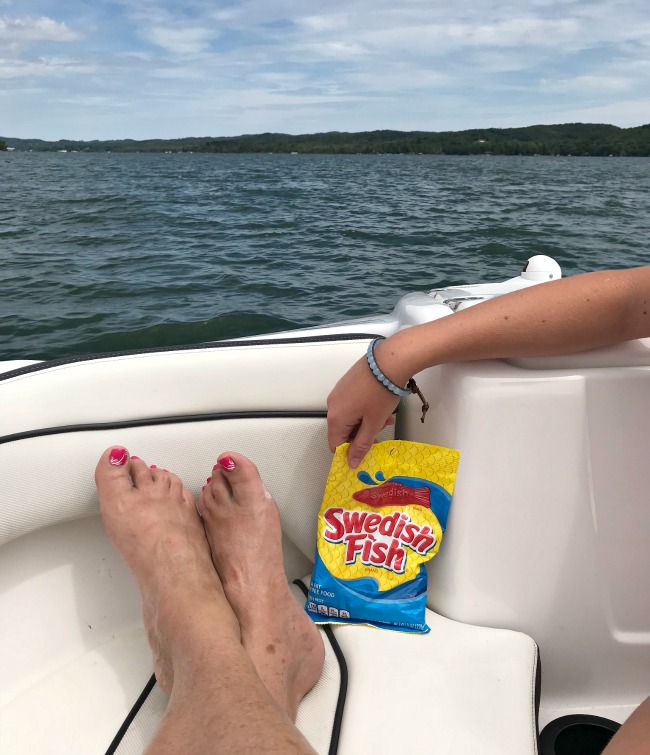 We have been out on the boat just about every day, weather permitting and snacks on the boat are a must! And what more appropriate boating snack than SWEDISH FISH?!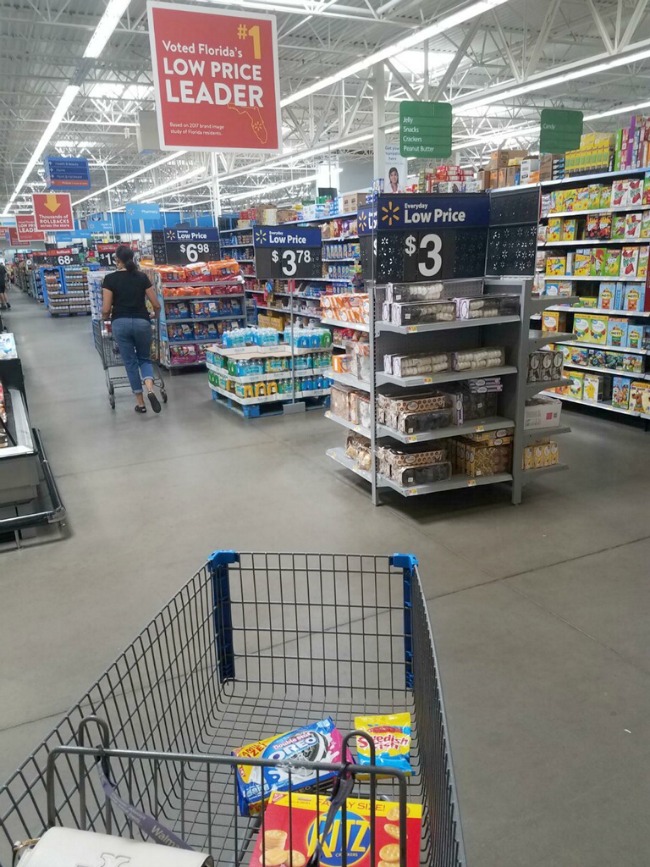 I grabbed our favorite NABISCO snacks and other camping essentials at Walmart, so be sure to stock up on your favorites all summer too! Keep the snacks coming and keep making memories.
Visit the Snack 'N Share Pinterest Board for more snack-inspiration.
What is on your camping essentials checklist?
Be sure to visit on Food Wine Sunshine on Facebook, Twitter, Pinterest and Instagram for more travel destinations ideas and family fun.