(Last Updated On: September 29, 2020)
There is so much more to see and do in Gainesville than just visit the University of Florida. Discover the top things to do in Gainesville with families or as a solo adventurer.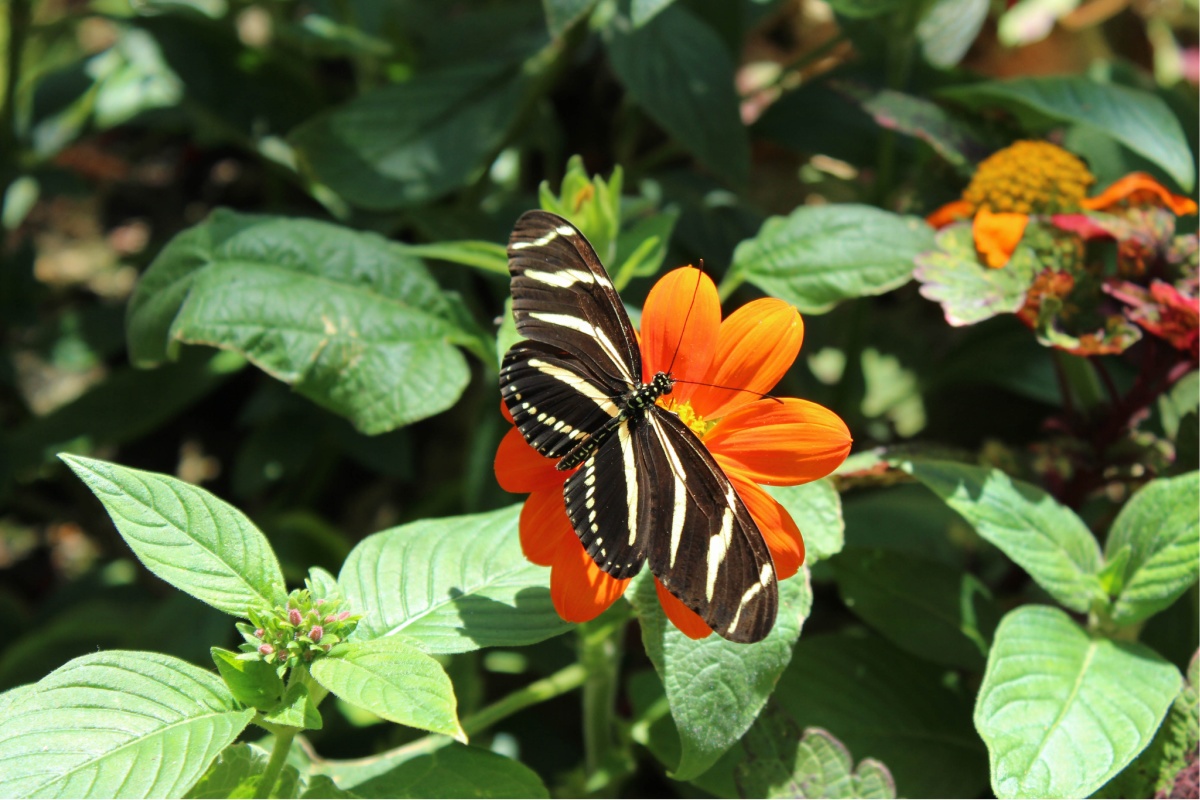 10 Best Things To Do In Gainesville
When most people think of Florida, tourist cities like Miami and Orlando come to mind. If you don't consider visiting a college town while you're in Florida, though, you're missing out! Gainesville is home to the University of Florida, arts and music festivals, and plenty of indoor and outdoor attractions. Whether you're just passing through or dropping a college student off at school, you won't regret spending some extra time here.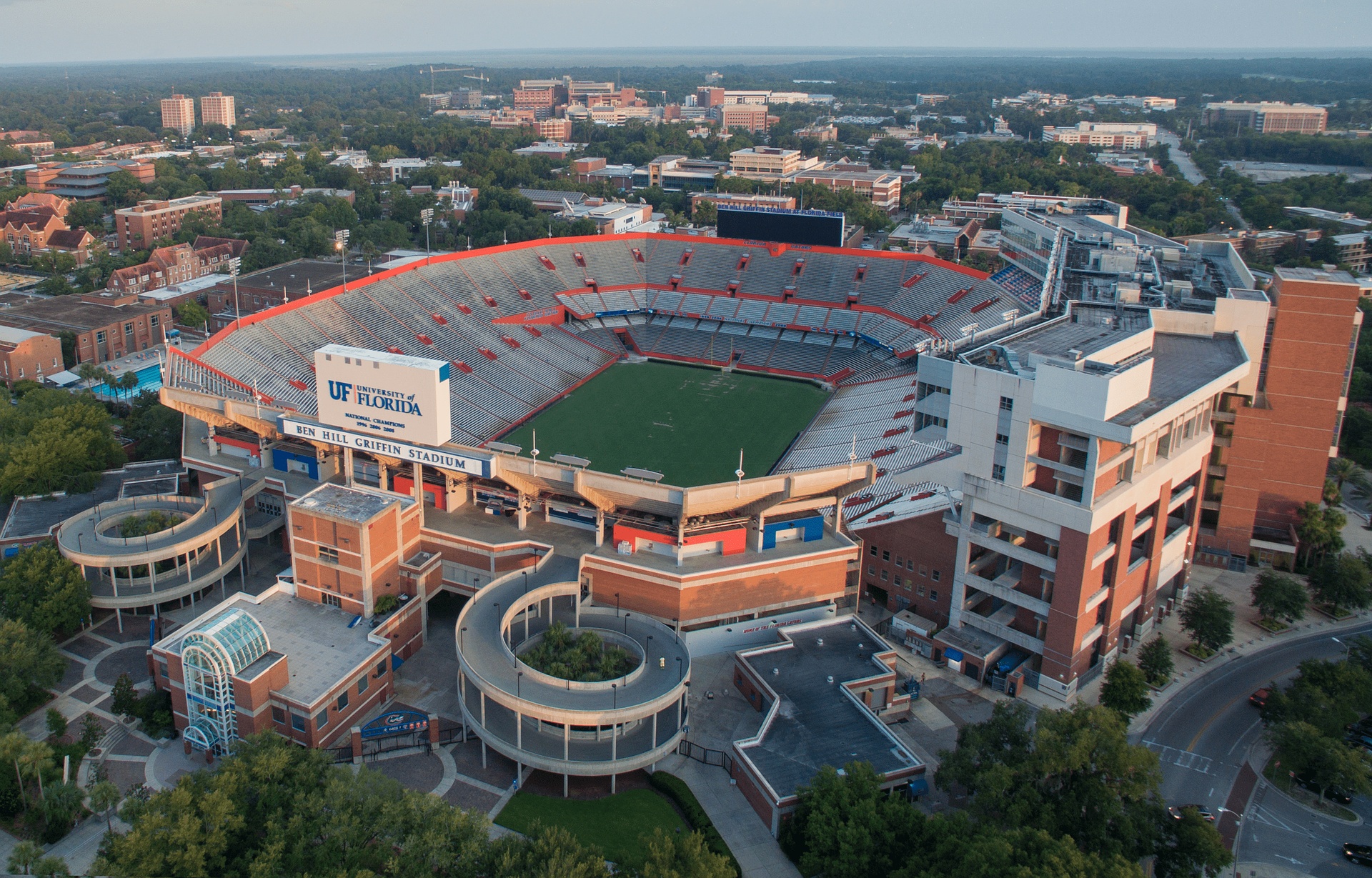 These fun things to do in Gainesville are great for both families and visitors without kids. No matter how much time you want to spend outside, you'll leave this city's landmarks feeling like you've truly soaked up the Sunshine State!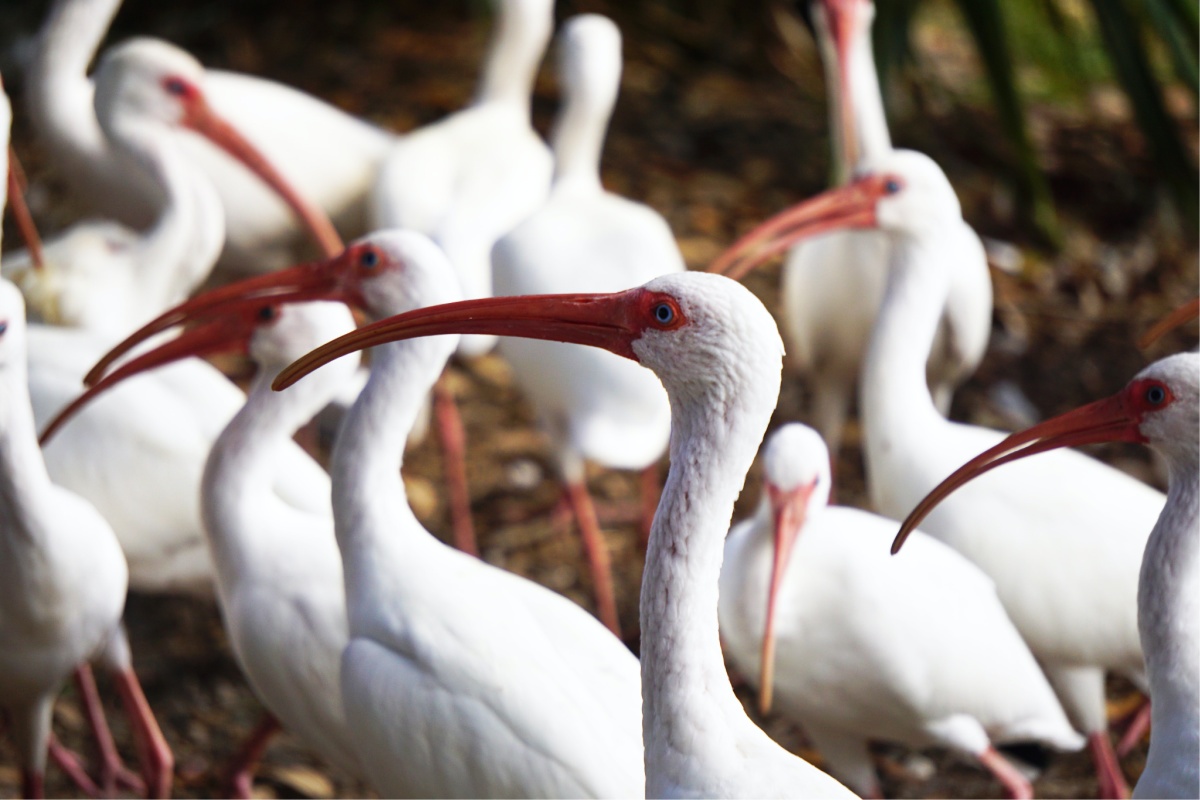 Here are the Top Things To Do In Gainesville
1. Florida Museum of Natural History
Conveniently located on the University of Florida campus, this natural history museum is considered to be one of the best in the country. In addition to temporary exhibits, the museum has permanent spaces dedicated to butterflies, fossils, and the local ecosystems. Admission is free, making the Florida Museum a great attraction for travelers on a budget!
The Florida Museum of Natural History is open from 10:00am-5:00pm on Mondays-Saturdays and 1:00pm-5:00pm on Sundays. While you don't need to pay to see most exhibits, donations are appreciated.
2. Ichetucknee Springs State Park
Spend an afternoon tubing, kayaking, or swimming in this park's crystal clear waters. Afterwards, look for birds along Ichetucknee Springs' hiking trails. Don't forget to bring your camera – you'll want to take pictures of the beautiful premises!
Ichetucknee Springs State Park charges a $6 group entry fee for visitors in cars, $4 for visitors who drive alone, and $2 for pedestrians and bicyclists. A shuttle service is available to help you get around the park easier, so you won't have to worry about walking long distances if you don't want to.
If you're visiting Gainesville without kids, head over to this family-owned winery for its vineyards and tasting room. While they specialize in blueberry-based wines, you'll also find other fruit flavors on their tasting menu. At Bluefield Estate Winery, you can grab your first glass of wine before you eat lunch – after all, it's always 5:00 somewhere! Even if you come with kids, there are things to do and see to keep them entertained while you sip on muscadine wine and more. They also offer seasonal u-pick berries, so grab a bottle of wine and some fresh blueberries.
The tasting room at Bluefield Estate Winery is open on Thursdays and Fridays from 11:00am-5:00pm and Saturdays and Sundays from 12:00pm-6:00pm.
Explore 125 acres of ponds and wetlands at this nature preserve. Here, you can see alligators, butterflies, and birds along 3.5 miles of trails. The park offers educational tours that teach visitors more about wetland habitats – consider taking one if you have time!
Sweetwater Wetlands Park is open every day from 7:00am-7:30pm. The entrance fee is $5 per vehicle, but you can also buy an annual pass if you're taking a longer trip to Gainesville.
Learn about bats from a non-profit dedicated to helping them! Visitors at the Lubee Bat Conservancy can tour the bat habitats, take photos, and even watch the bats paint. If you'll be in town for a special event (like Bat Fest in October), be sure to stop by!
The Lubee Bat Conservancy appreciates donations for tours. All tours must be booked in advance, and you can find the registration form on the organization's website.
6. Cade Museum for Creativity and Invention
When STEM meets art, you get STEAM – the focus of this family-friendly museum. The Cade Museum presents new technology in a way that will even excite those who aren't interested in the sciences. Sometimes, the entire museum matches a new theme, so it's worth stopping in again if you've already visited once!
The Cade Museum for Creativity and Innovation is open on Fridays and Saturdays from 12:00pm-5:00pm. Tickets cost $12.50 for adults, $7.50 for youth ages 5-17, $10 for seniors and college students, and free for children under 4.
If you're into car racing, add this super fast racetrack to your Gainesville bucket list! Drivers have hit 300mph during NHRA events on this course – maybe you'll see history be made again if you get raceway tickets!
Gainesville Raceway's events are not always open to the public. Before you plan your visit, be sure to check their schedule to see when spectators are welcome.
8. Samuel P. Harn Museum of Art
In addition to the natural history museum, the University of Florida is also home to an art museum. While you'll see all kinds of artwork on display, the Harn Museum specializes in Asian, African, and contemporary pieces. You should plan to spend at least an hour or two pursuing the galleries – the space is 108,000 square feet, so there's a lot to see!
Admission to the Samuel P. Harn Museum of Art is free, and parking is free on weekends – on weekdays, it costs $4. The exhibits are open on Thursdays-Saturdays from 10:00am-5:00pm and on Sundays from 1:00pm-5:00pm.
This 65-acre green space features a herb garden, bamboo garden, lilies, and other beautiful plants. Visitors can take in the scenery on a leisurely stroll along a walkway with rest stops and benches – you won't have to walk 1.5 miles without stopping. Don't forget to visit the gift shop on your way out!
The Kanapaha Botanical Gardens are open on weekdays from 9:00am-5:00pm, but they're closed on Thursdays. On weekends, the hours are extended until 7:00pm or dusk. Admission costs $10 per visitor over 13, $5 per visitor aged 5-13, and free for children under 5.
10. The Oaks Mall
If you have a free day in Gainesville, go shopping (or window shopping) at the local mall. Whether you're into big names to small businesses, you could spend hours browsing clothing racks, buying gifts, and adding fun finds to Pinterest. Even if you only plan to buy food, the mall is worth visiting to get inside on a hot day.
The Oaks Mall is open daily from 11:00am-7:00pm except for on Sundays, where the hours change to 12:00pm-6:00pm. You'll have access to free parking, so you can enjoy the mall without spending any money.
Gainesville is far more than a college town – it's a must-see town for park-goers, museum-hoppers, and sports fans. Even if it's just a stop on your journey to another spot in Florida, don't leave without soaking up a bit of this Sunshine State destination!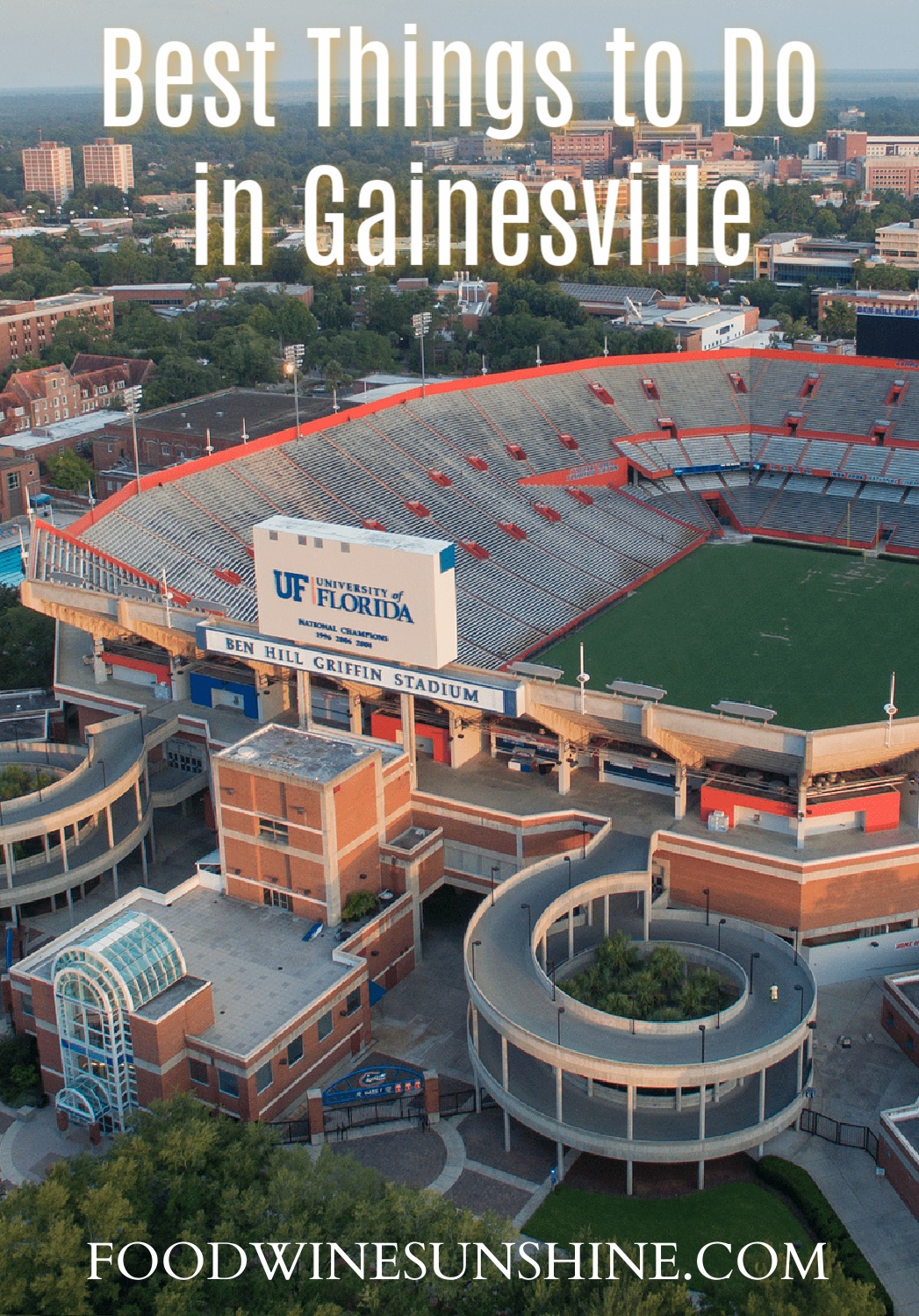 Have you been to Gainesville Florida? What is one of your favorite things to do in Gainesville?
Be sure to follow me on Facebook, Twitter, Pinterest, and Instagram for more things to do in Florida, healthy recipes, and more.