(Last Updated On: August 20, 2020)
If you live in the South, you can still appreciate a good glass of wine. In fact, you can still enjoy a beautiful local winery. While, the South is not Wine Country, there are definitely still wineries in the south to visit. Cheers!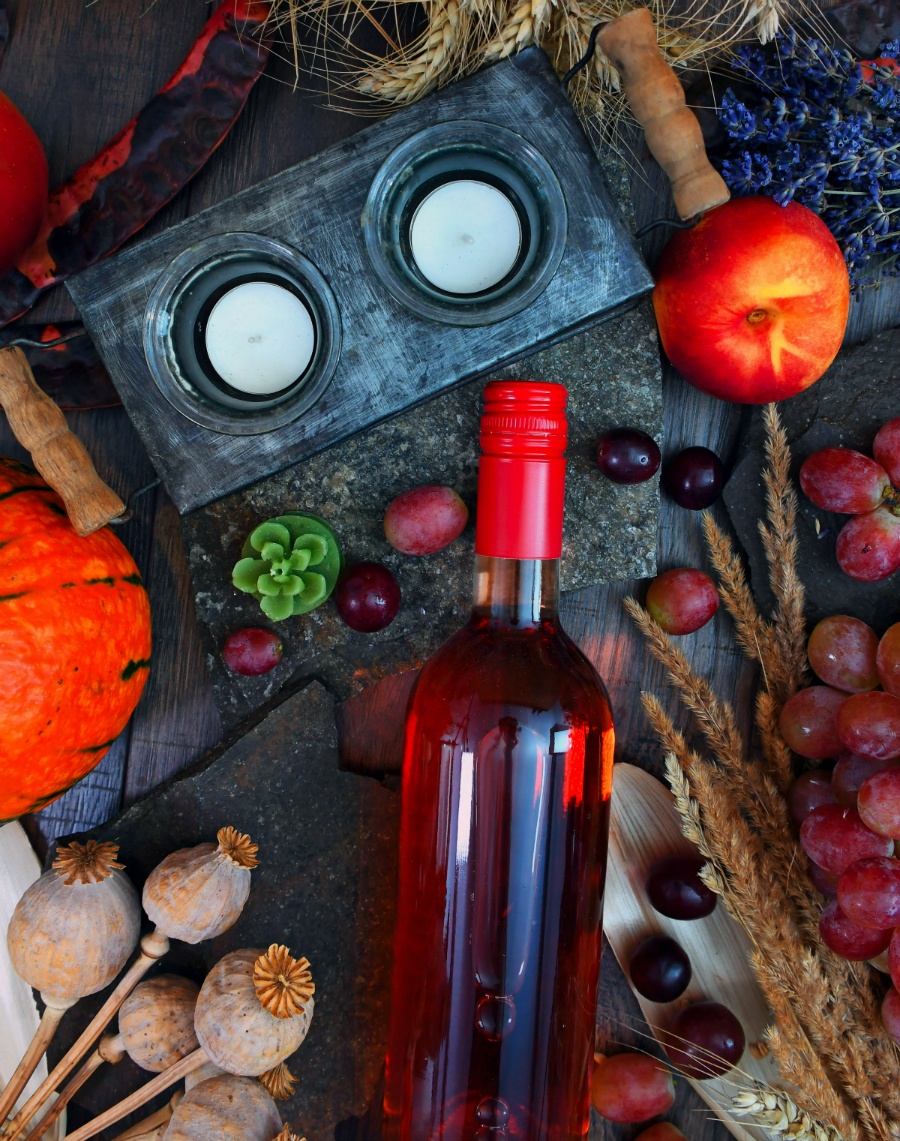 The Best Wineries In The South To Visit
When you are thinking about finding an awesome winery producing wines in the United States it is unlikely that you think about the southeastern United States as one of the popular wine regions. There are some really wonderful wineries to see here in the South though. So let's talk about some of the wineries that you need to visit here in the southeast. Keep in mind, the climate in the south is very different than what you would find in Napa or even Michigan, so don't expect to sip on similar flavor profile wines. Expect a more "fruity" wine, Muscadine wines are prevalent here in the South which will add a touch of sweetness and you probably won't find a wine that is full-bodied.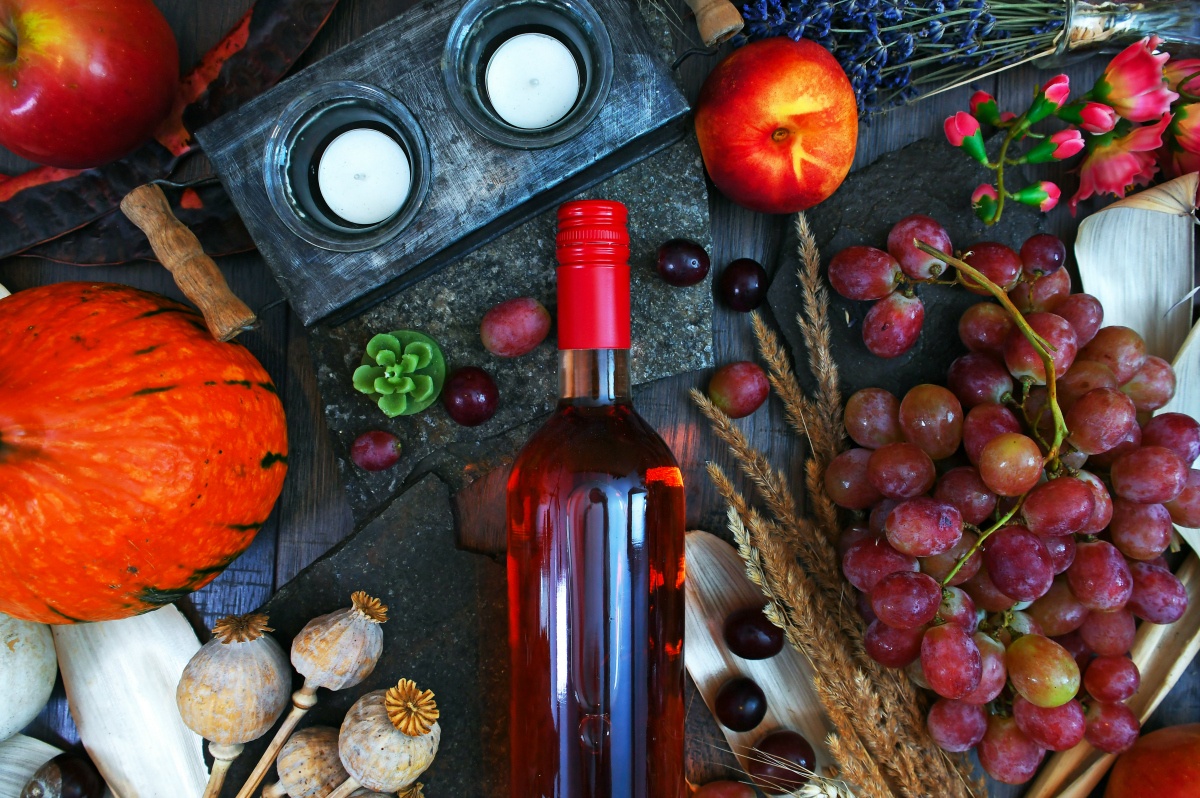 Top Wineries To Visit in The Southeast
Best Wineries In Florida
Lakeridge Winery & Vineyards was opened in 1989 on a sprawling 127-acre estate in Clermont, Florida about 25 miles outside of Orlando. This award-winning winery grows a wide variety of grapes here including Chardonnay, Pinot Grigio, Petite Sirah, and Cabernet Sauvignon. They also grow native varieties of Welder Muscadines, red Noble, and bronze Carlos grapes. Muscadine wines history started near St. Augustine Florida but is now grown in several regions throughout the southeast. Lakeridge Winery has 5 varietals that use the Muscadine grape.
Complimentary tours and tastings are offered seven days a week, and a tour starts about every thirty minutes. The tour begins with a short video and then a knowledgeable staff member will take you on a walking tour of the property, followed by an opportunity to taste some of the delicious wines produced here. Tours start at 10:15 am Monday through Saturday and at 11:15 am on Sundays. The last tour of the day starts at 3:45 in the afternoon, and each tour and tasting lasts about 45 minutes long. You can learn more about the Lakeridge Winery & Vineyards here and even order some wine to be shipped to your door.
Lakeridge Winery is located at 19239 US-27, Clermont, FL 34715.
The San Sebastian Winery was founded in 1996 and is located in St. Augustine Florida. The winery is located in Henry Flagler's East Coast Railway building a few blocks away from the historic downtown St. Augustine. There are no vineyards here, of course, the grapes are grown in Florida though, but you can take a complimentary tour of the winery where they make and store the wine.
The complimentary tours start about every 25 minutes and last for about 45 minutes. The tours take you all through the facility and the winemaking process. Tours are offered seven days a week except for major holidays, and they start at 10:00 am Monday through Saturday and 11:00 am on Sunday. No reservations are required for the tour and children are welcome. The last tour starts at approximately 5 pm, and at the end of your tour guests who are 21 and older will receive a complimentary tasting of wine.
The Cellar Upstairs Wine and Jazz bar is located on the third floor of the building and here you will find delicious appetizers to pair with your favorite San Sebastian wines in addition to domestic draft, bottled and imported beers. There is live music every Friday, Saturday, and Sunday evening and the open-air deck is a great space to sit and sip your wine while enjoying the music and views. We have actually been here several times for the live music, between the views and the music, you have an outstanding afternoon out. You can learn more about the San Sebastian Winery and place your orders for wine right here. You will also find a variety of Muscadine wines here, you are where they originally started to grow after all.
San Sebastian Winery is located at 157 King Street St. Augustine, Florida 32084.
The Strong Tower Vineyards started in 2001 and is a family operation with even children being a part of the dream and work of getting a vineyard up and running. In 2008 they became a Florida Farm Winery with 11 acres and 3 different grape varieties grown on-site. If you enjoy Muscadine wine, be sure to try the Spring Hill Red when you are here.
You can stop by for a tour of the winery, vineyards, and wine shop on Wednesday through Saturday from 10 am until 6 pm. If you have a larger group they do encourage making reservations so that they can accommodate your visit. You can learn more about the Strong Tower Vineyards in Spring Hill, Florida here.
Strong Tower Vineyard is located at 17810 Forge Dr, Spring Hill, FL 34610.
The Gilded Grape Winery & Wine bar in Port Charlotte, Florida was opened in 2001, and purchased by its current owner Paul Malcolm serves each customer with a personal touch. The Gilded Grape Winery is extraordinarily unique in that you can make your own wine here. The knowledgeable staff will take you through the entire process of making your very own wine labels included. Of course, the process takes six to twelve weeks so that may not be an option if you live a long way away.
Not to worry though because they still have a fantastic selection of homemade wines for you to try. They offer tasting flights daily for $15 per person with four wines each and there are over 75 wines to choose from. You might need two flights for this one! The Gilded Grape is open from 10 am to 5 pm on Tuesdays and Thursday, and from 10 am to 10 pm on Wednesday, Friday, and Saturday. There is a wine bar on site that has live music on Wednesday, Friday, and Saturday evenings. They also offer a lot of special events throughout the month so make sure you check out what is coming up before you go. You can learn more about the Gilded Grape Winery & Wine Bar here.
The Gilded Grape Winery is located at 4069 Tamiami Trail A, Port Charlotte, FL 33952.
One reason to love Island Grove Wine Company is that they are a division of Island Grove Ag Products (IGAP), a major supplier of fresh organic and conventional blueberries harvested throughout Florida. Another reason is that they make incredible Florida wines. Island Grove Wine Company uses their fresh fruit to create exceptional fruit wine. They currently offer over 16 different wines and promise that there is more to come.
Their main location is in the small town of Island Grove, in North Central Florida amidst the large oak trees and quiet country roads. Their newest location is a few miles from Disney in Kissimmee, Florida.
Island Grove Wine Company uses healthy, antioxidant-rich berries to create fruit wines. You will find a full selection of sweet and dry, 100% fruit and fruit-infused grape wines.
They specialize in blueberry wines, they grow the blueberries on their own Florida plantations, but they have a Sangria that I can't wait to try. And they recently added cans to their inventory which are absolutely perfect for boating and summer fun.
They also have an annual Sangria Dash, which in 2020 is on November 14th. Who wants to run it with me? #willrunforwine
Island Grove Winery is located at 24703 SE 193rd Ave Hawthorne, Fl 32640.
This winery is actually located in the Tampa Bay area. Keel and Curley specializes in more fruit wines that are a bit more easily produced here in the South due to our climate. You will find blueberry, peach and even key lime wine to sip on. In fact, the first wine they produced was blueberry wine. If anyone in your party prefers beer, they also serve beer and cider. They are open everyday, and on Friday and Saturday night they stay open until 11 PM. They do have a full menu, so if you get hungry, you are covered. They serve everything from delectable shareables to Gator Po' Boys.
They do offer tours of their beautiful grounds every hour on Saturdays and Sundays at 1PM, 2PM, 3PM and 4PM. Tickets now for only $5 per person for this unique winery tour at the Wine & Brewery Tour.
Keel and Curley Winery is located at 5210 Thonotosassa Rd, Plant City, FL 33565.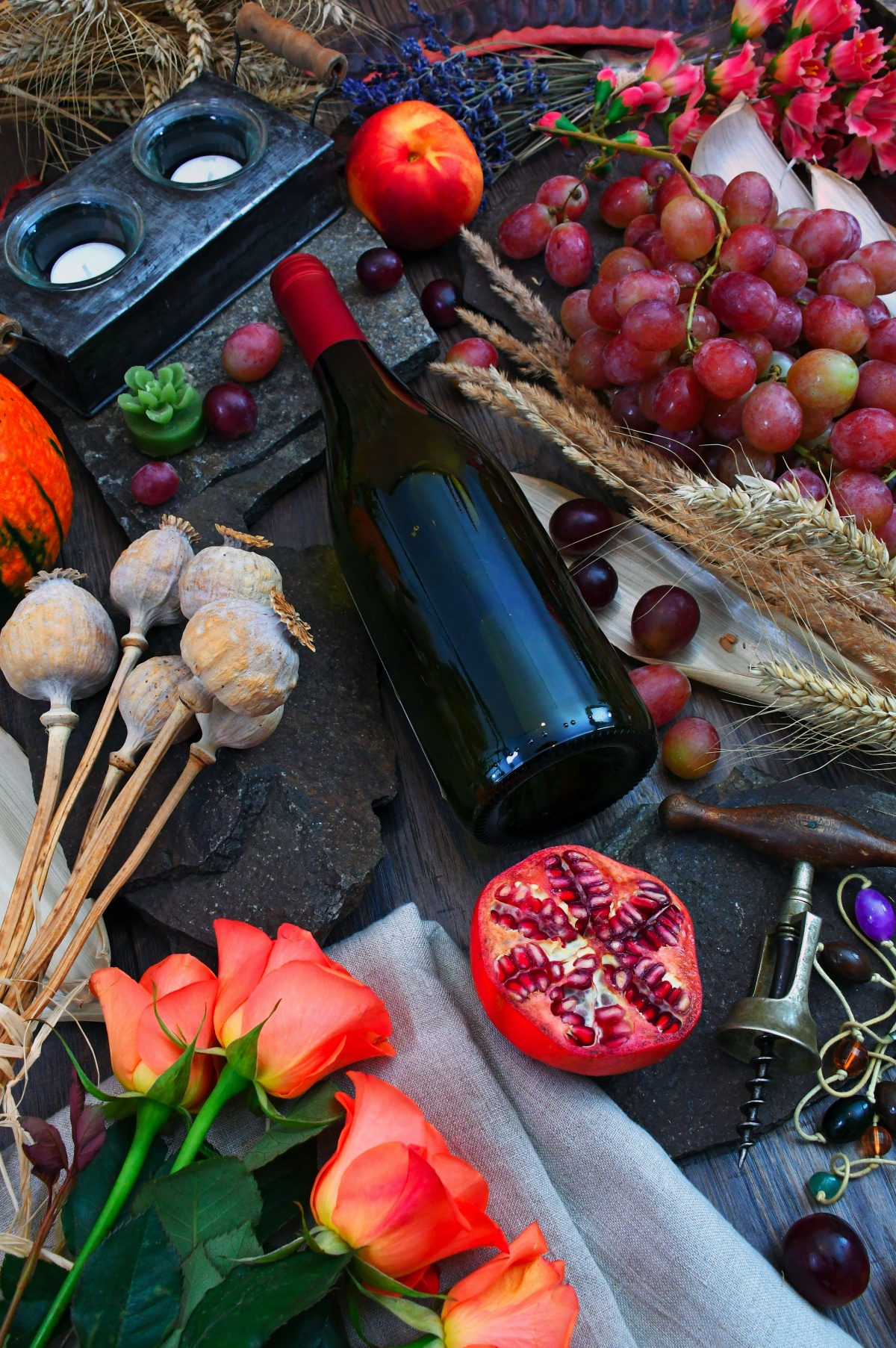 Best Wineries in Georgia
The Montaluce Winery is located in Dahlonega, Georgia about 40 miles north of Atlanta. This is an award-winning winery and restaurant with beautiful scenery and villas that you can rent for an overnight stay. They offer 17 different types of wines for you to try and free tours are offered at 2 pm Monday through Friday and at noon on Saturdays and Sundays.
Montaluce Winery also offers a hiking tour of the winery on weekends which is the best way to tour the winery and take in all of the beautiful scenery around it. The hike is approximately 1.8 miles and you should dress appropriately for a hike. Saturdays hike starts at 10 am and lasts till about 1:00 pm, and Sundays hike starts at 11:00 am and lasts until 2:00 pm. All hikes include a wine tasting. You can learn more about the Montaluce Winery in Dahlonega, Georgia here.
Montaluce Winery is located at 946 Via Montaluce, Dahlonega, GA 30533.
The Wolf Mountain Vineyards & Winery is tucked away in the foothills of the Appalachian mountains and is also located in Dahlonega, Georgia. Wolf Mountain Vineyards and Winery have been producing award-winning wines since 2006 and are considered a leader in East Coast wine production. The winery and vineyard are family owned and operated by the Boegner family. The site includes a gourmet restaurant with locally sourced items paired to perfection with Wolf Mountain wines.
They offer a Sunday brunch that is not to be missed and the menu and theme of the brunch changes monthly. You do need to make reservations for brunch, and they also have a cafe that offers a gourmet lunch menu Thursday through Sunday. You can also tour the winery and enjoy a tasting flight for $20 per person. All groups of eight or more will need to make reservations in advance. Wolf Mountain Vineyards and Winery change their hours seasonally, so be sure to make sure that they are open for tasting and tours before you go. You can learn more about the winery, restaurant menus, and wines here.
Wolf Mountain Vineyards & Winery is located at 180 Wolf Mountain Trail, Dahlonega, GA 30533.
Fainting Goat Vineyard is a family-run winery and vineyard located on the side of Burnt Mountain in Pickens County, Georgia, and yes, they DO have fainting goats. They have four of them and two Great Pyrenese dogs to help keep track of them. The vineyard and winery are family and dog-friendly so feel free to bring the whole family out to enjoy the scenic views, live music on most weekends, and of course sip on some delicious boutique wines.
You can visit the Fainting Goat Vineyard on Mondays from 12 pm to 6 pm, Thursdays through Saturdays from 12 pm to 6 pm, and on Sundays from 12:30 pm to 6:30 pm. The last tasting of the day is 30 minutes before closing, but glass and bottle sales are available until close. You can taste four Fainting Goat Vineyard wines for just $10 per person. Make sure to check out their website as they offer special events throughout the year, and you can also order wine to be shipped to your door on the site.
Fainting Goat Vineyard is located at 201 Vineyard Way, Jasper, GA 30143.
This 2018 Georgia Winery of the year has amazing wines and beautiful views. Their objective is to give all glory to God while integrating their German heritage. They have over 20 Award Winning Wines and if you stop in for a tasting, you will see why. They are open 7 days a week and grow the grow the finest quality grapes they can in the North Georgia Mountains. If you would like to stay in the Wine Country of Georgia, they have several options available to you, where you can see the vineyards and the mountains to make your visit even more memorable. I have been told that the Doxology and Cabernet Franc are definitely worth a try.
The winery is pet-friendly and has a gorgeous tasting room. Tasting levels are $12 for 5 wines or L $14 for 5 wines. No reservations are required. There are also tours available with the winemaker and owner that are only $15 per person.
Engelheim Vineyards is located at 127 Lakeview rd, Ellijay, GA, 30540.
The Cavender Creek Vineyard and Winery in Dahlonega, Georgia was founded by retired school teachers Raymond and Donna Castleberry in 2006. Mr. Castleberry lovingly planted each vine by hand, and today that is still how their vines are planted. The varietals he planted include Cabernet Sauvignon, Norton, and Petit Manseng. The Castleberry's sold the vineyard and winery to Claire Livingston in 2015 and she has both modernized the winery while keeping its rustic roots.
When you visit don't forget to check out the Sicilian donkeys who serve as the mascots of the vineyard and are featured on the label, as well as the Great Pyrenese dogs, and the hand-hewn log cabin built in the 1820s. You can even make reservations to spend a night in the cabin.
The vineyard and tasting room are open Monday through Thursday from 12:30 pm until 6:30 pm, Friday from 12:30 pm until 8:00 pm, Saturday from 11:00 am until 8:00 pm, and Sundays from 12:30 pm until 6:30 pm. For groups of 6 or more, they do request that you make reservations in advance. There are two different tasting flights the Southern Sweet Flight with seven tastings for just $12 per person, and the Premium Wine tasting with seven tastings for $18 per person.
There is frequently live music at the winery, and as you walk around make sure to take note of the crafts and paintings all created by local artists. You can learn more about the Cavender Creek Winery and Vineyard here.
The Cavender Creek Vineyard is located at 3610 Cavender Creek Road Dahlonega, GA 30533.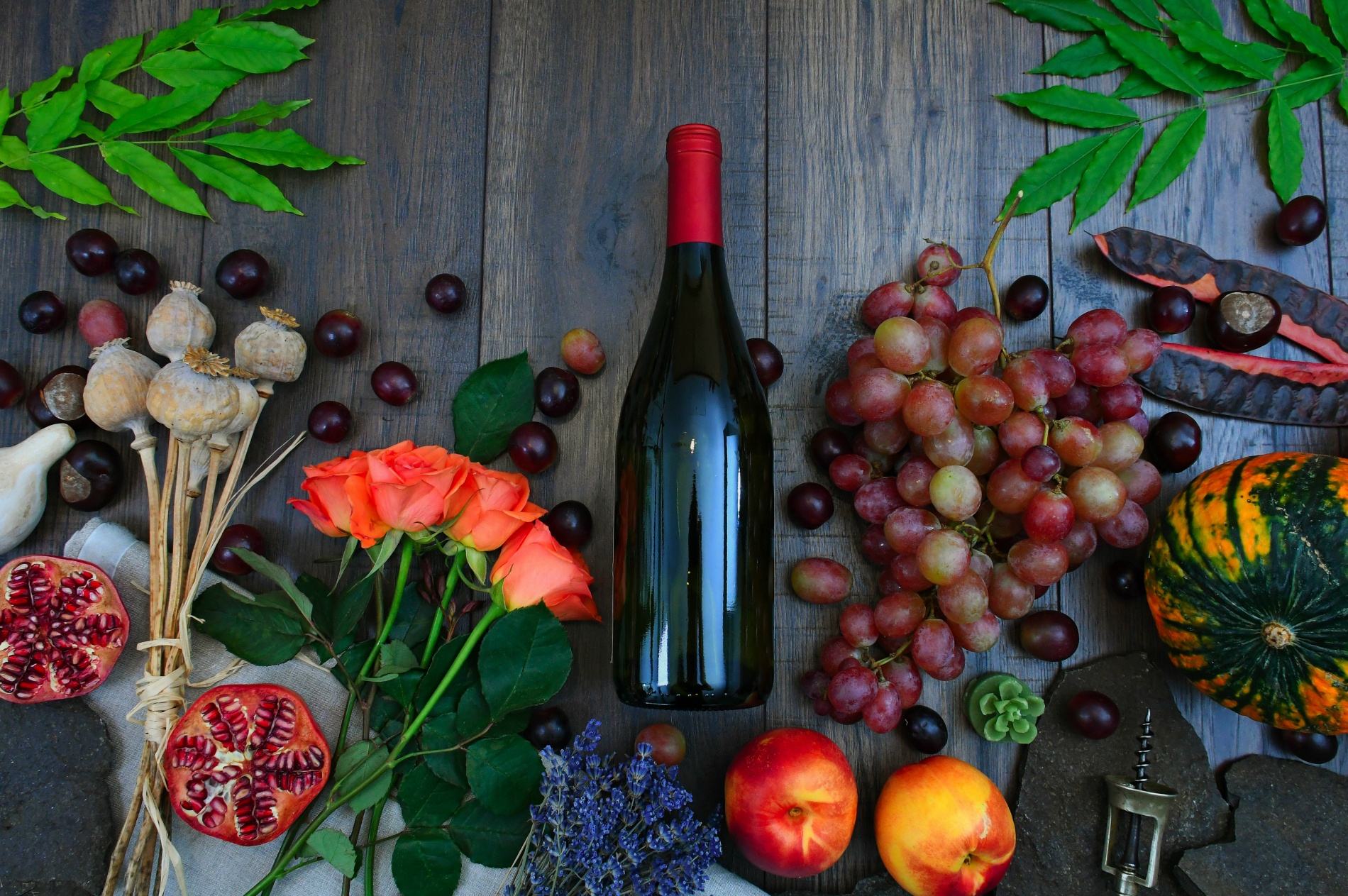 Best Wineries in Tennessee
Grinders Switch Winery is located right in the heart of Tennessee in Hickman county. This is a family-owned and operated winery that is run by Joey and Gail Chessor, and they jokingly refer to the business as a hobby that got out of control. There is a 7-acre vineyard right in the heart of the family estate. The tasting room is in a log cabin that the Chessor's built in 1982 to raise their family in.
The winery and vineyard are open seven days a week to the public from 12 pm to 5 pm, except for major holidays. Tastings are free, and no reservations are required unless you are in a group of 20 or more. Grinder's Switch has also opened a satellite location in Nashville Tennessee called Marathon Village.
The Marathon Village location is also open to the public seven days a week except for major holidays. They are open Monday through Thursday from 11 am to 5 pm, Friday and Saturday from 11 am to 6 pm, and Sundays from 12 pm to 5 pm. Public tastings cost between $4 and $8 per person and no reservations are required. You can also request a private tasting for your group, but that does require reservations. You can learn more about the Grinders Switch Winery here.
Grinders Switch Winery is located at 1310 Clinton Street, Suite 125, Nashville, TN 37203.
Arrington Vineyards is located in Arrington, Tennessee about 30 minutes south of Nashville. Kix Brooks, from the country band Brooks & Dunn, is one of the owners at the winery and he visits frequently. The vineyard opened in 2007, but the vines were planted in 2003, and Kix Brooks bought the adjacent farm, now the tasting room, in 2004.
The vineyard is open seven days a week except for all major holidays. The tasting room is open from 11 am to 8 pm Monday through Saturday and from 12 pm to 6 pm on Sunday. Arrington Vineyards offers several different tasting options that start at just $7 for four wines, and $14 for eight wines. During the season, spring to fall, they have live music every night and picnic tables throughout the property for you to sit and sip your wine and enjoy the scenery and music. They also have a lot of special events like food truck Fridays so make sure you check out their website before you start planning your trip.
Arrington Vineyards is located at 6211 Patton Rd, Arrington, TN 37014.
These are just a few of the amazing wineries that the southeastern U.S. has to offer. There are many more that would certainly be worth a visit. In fact, what is your favorite winery in the South?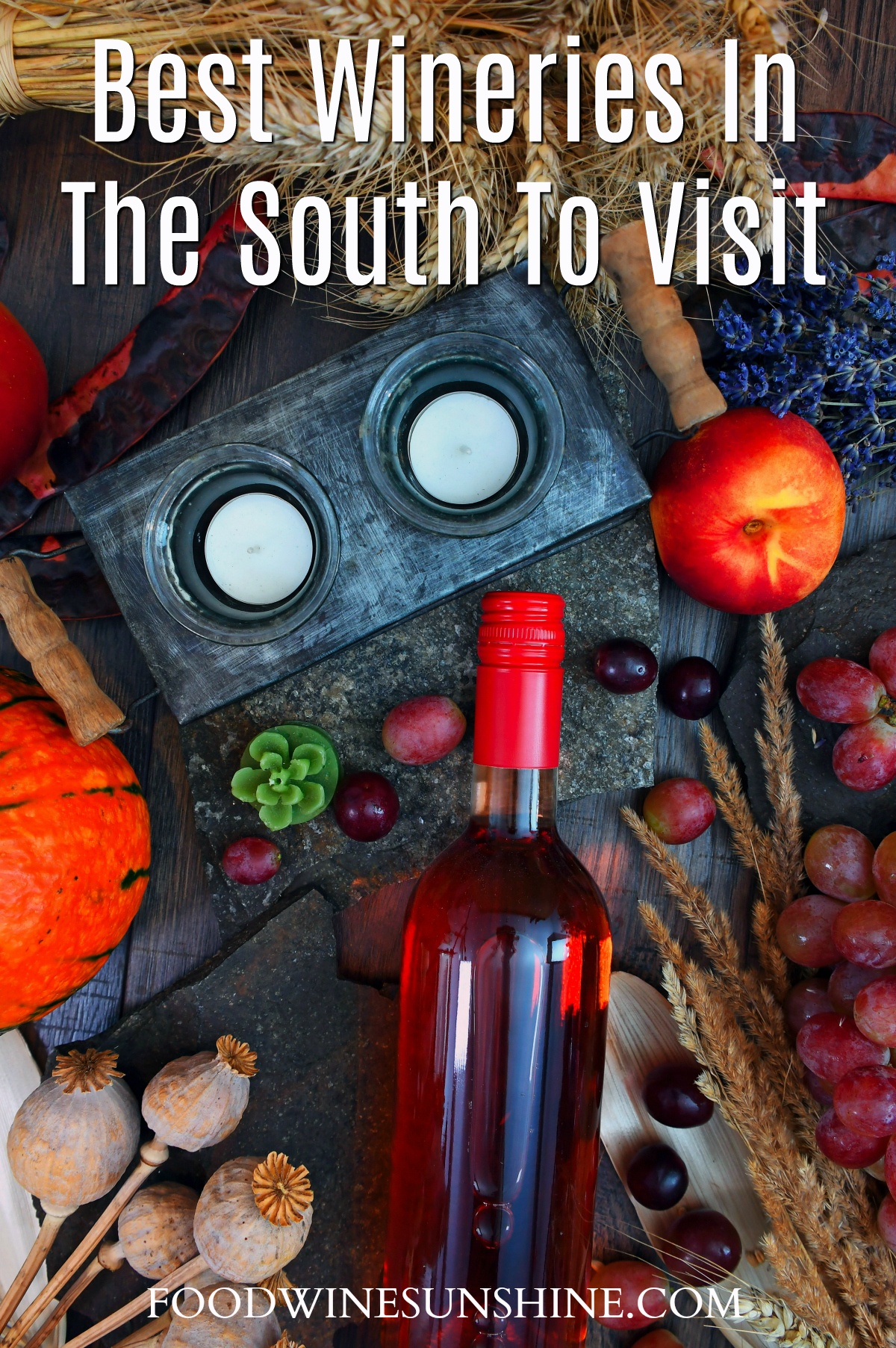 Be sure to check out Food Wine Sunshine on Facebook, Twitter, Pinterest, and Instagram for more wine tips, cocktails, healthy recipes, and travel destinations.