(Last Updated On: August 25, 2020)
Exquisite wines are being produced all over the world, and has been for centuries. Explore these popular wine regions around the world.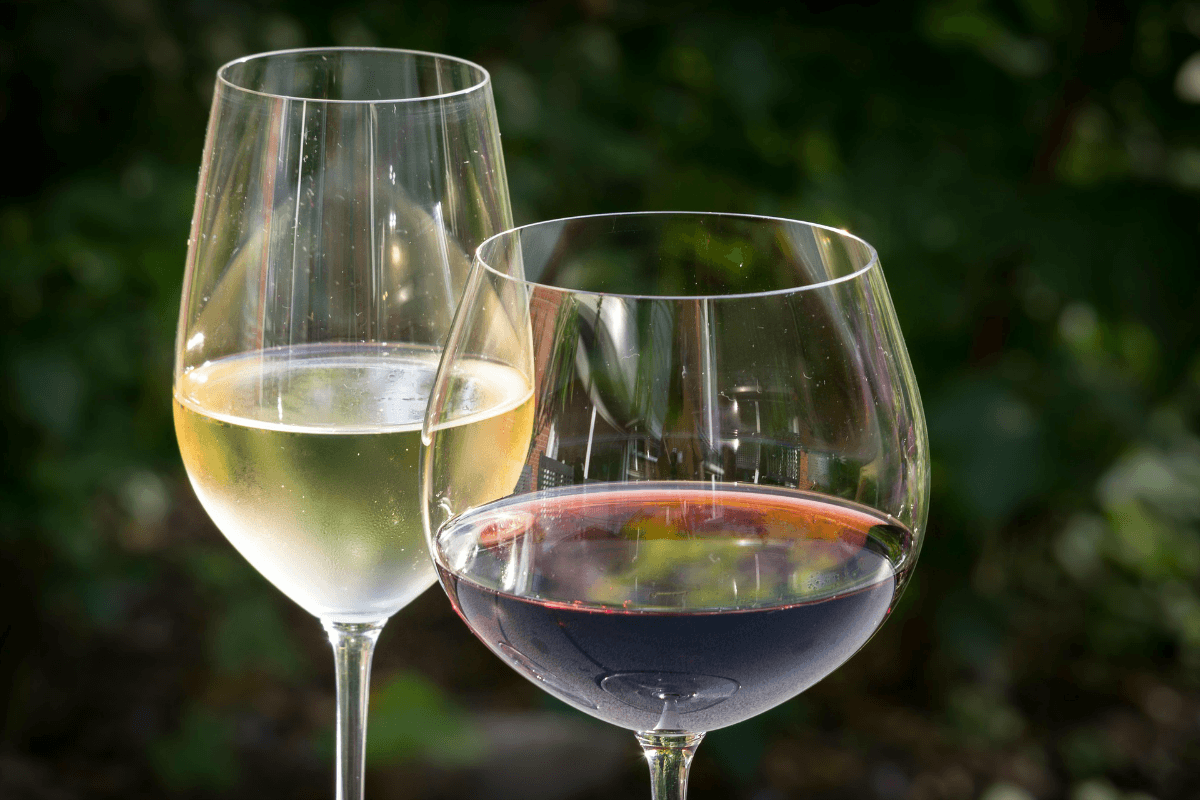 Popular Wine Regions Around The World
There are many different regions around the world where grapes are grown to make delicious and unique bottles of wine. Some of the main factors for determining how a bottle of wine will taste are the types of grapes that are used and the regions in which they are grown. So let's talk about some of the best global wine regions that are producing your favorite wines.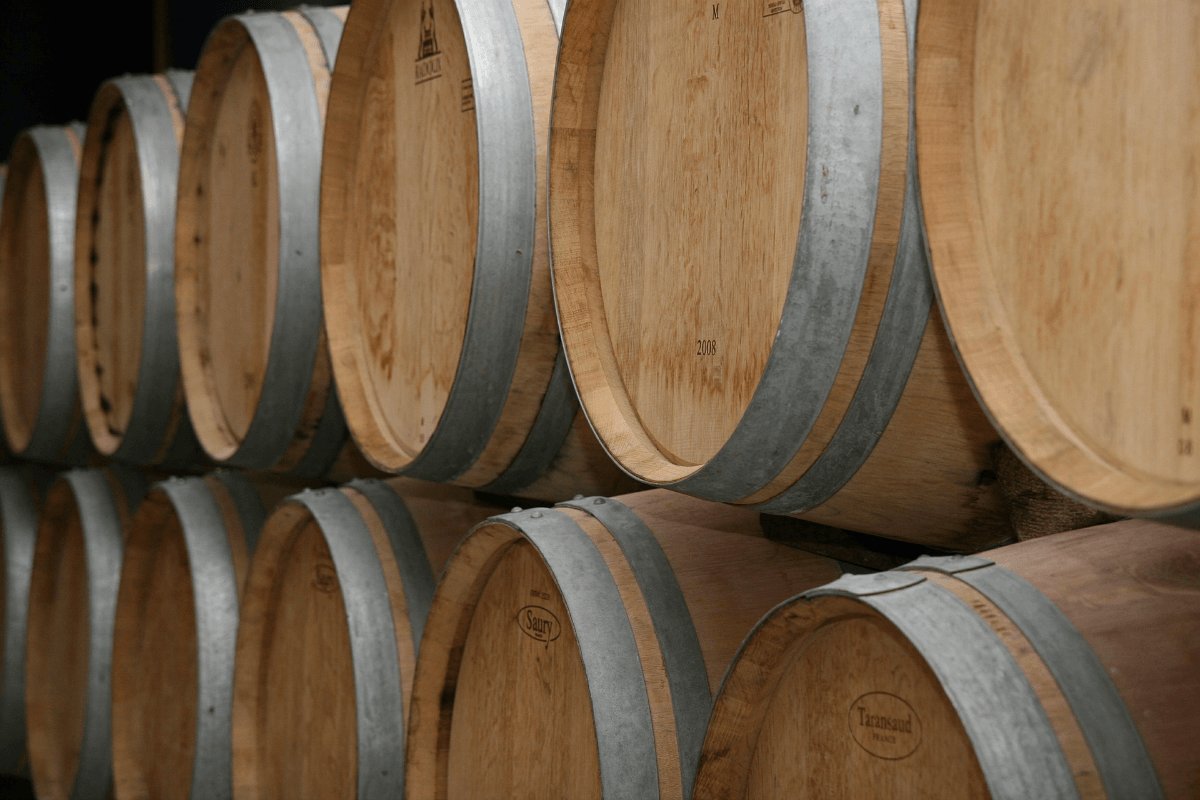 France
France tends to be the first country we think of when thinking about wine and where it is made. There's a good reason for this as wine is produced all over France, and in fact, 7 to 8 billion bottles are produced in France each year. The French have been producing wine since 6 BC and they are without a doubt the producers of some truly delicious wines.
There are quite a few different wine regions in France that you might be familiar with, and these include Bordeaux and Burgundy. The Bordeaux region of France is famous for producing some of the most notable wines in the world. Several grape varietals are grown here, but the most notable are Merlot and Cabernet. The coastal climate here as well as the soil featuring limestone, gravel, sand, and clay. Bordeaux offers a lot of unique activities and history to explore in addition to the wineries here. Bordeaux is filled with quaint homes, gorgeous landscapes and lots of vineyards.
The Burgundy region of France is known for producing some of the most expensive wines in the world. Many people ask what type of wine burgundy wine is and it is a delectable Pinot Noir that happens to be grown in the Burgundy region of France. Did you know that there is also a white Burgundy wine? White Burgundy wine is made from Chardonnay grapes grown in the Burgundy region. The soil here is made of limestone, clay, and stone soil, and the climate is mostly mild, with summer temperatures near 70 and winter temperatures only as low as 35 degrees. The Burgundy wine region is also home to the city of Beaune, where you will find yourself steeped in history, nature, markets, and of course wine!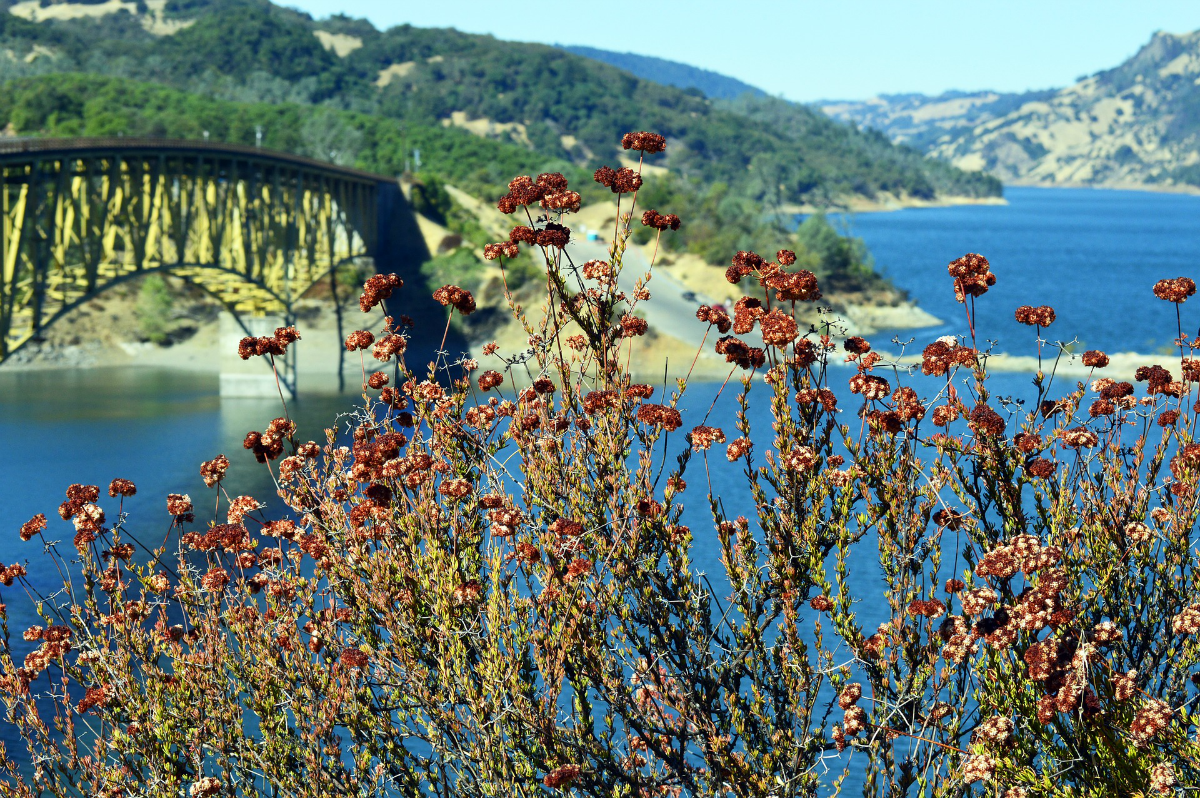 California, USA
California most certainly comes to mind when one is thinking about where wine comes from around the world. There are more than 3,500 wineries in the great state of California which means that more than half of the wineries in the United States are located in California.
Napa Valley, California is home to many wineries and they produce a variety of different wines. Most notably you will find Cabernet, Chardonnay, Merlot, Pinot Noir, Sauvignon Blanc, and the ever famous California Zinfandel. There are a variety of different soil types found in the Napa Valley from rich fertile soils down in the valleys, to more rocky soils that struggle to produce the best grapes but deliver an incredible amount of flavor in each bottle. The climate in the Napa Valley is a dry Mediterranean one that is perfect for growing the grapes needed to produce world famous wines.
Sonoma, California is also a destination high on the list of most wine lovers to visit. There are over 400 wineries in Sonoma alone. The climate in Sonoma is mild which provides for a long growing season, and the temperature rarely dips lower than 40 degrees. The soil in Sonoma is predominately Goldridge soil which is extremely well-draining and produces fine healthy grapes. The wines made in Sonoma include Pinot Noir, Chardonnay, and Cabernet Sauvignon, Merlots, and Zinfandels. You can read about our favorite Sonoma wineries here.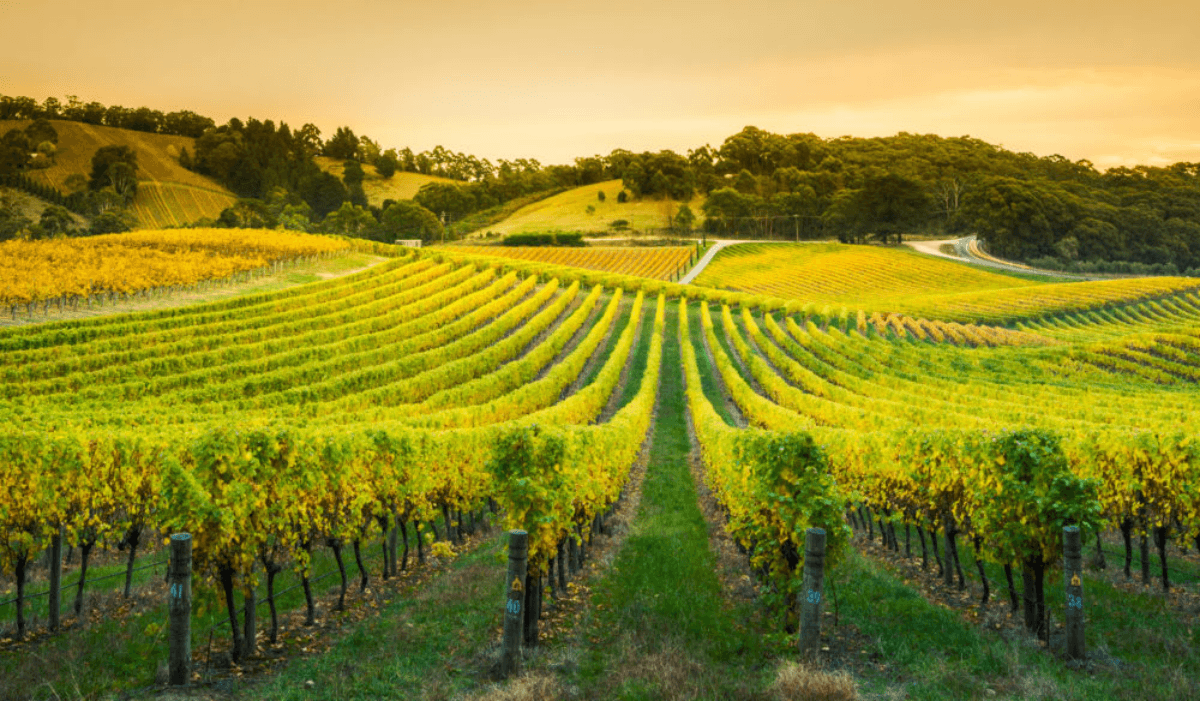 Australia
Australia might not be one of the first countries that you think of when it comes to growing grapes and producing wines, but there are some delicious wines produced here. In fact, in the Barossa Valley, you will find some of the oldest living Shiraz vines in the world. Australian Shiraz may also be called Syrah. This wine-growing region was originally established by the British and the Mediterranean climate is perfect for these full-bodied red wines, and also produces some very robust white wines. The soil here ranges from clay loam, to sandy, to red, or grey clays, and while they drain fairly well they are not particularly fertile making the wines that come from this region even more special.
The Yarra Valley is blessed with a seven month growing season where the weather is cooler than Bordeaux but warmer than Burgundy, France. There is a maritime climate here and the landscape varies across the region. This variation in the landscape causes the soil to range from clay and sandy loams to crumbly, loose volcanic soil. These differences in the soil can be tasted as you travel to different wineries in the regions. The production here consists mainly of Pinot Noir, Syrah, and is best known for it's Chardonnay.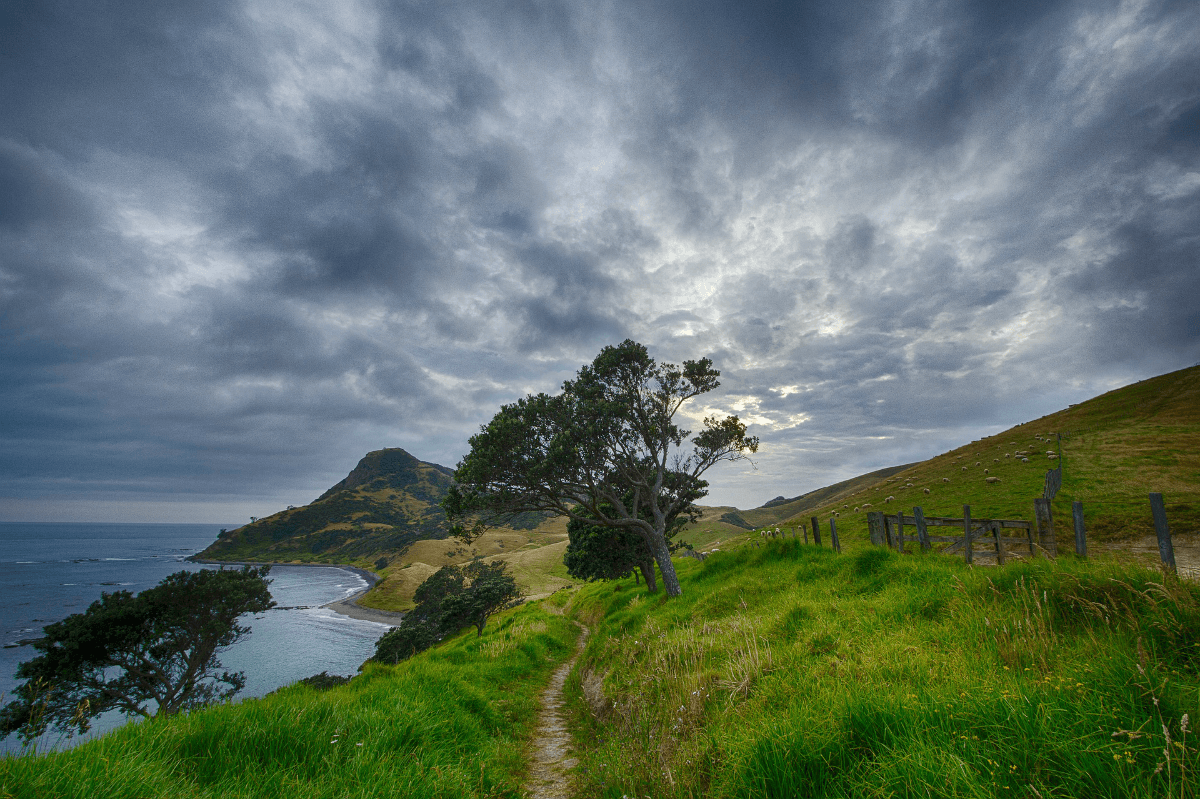 New Zealand
New Zealand is another country that you might not think of when it comes to wine, but there are some fabulous wines to be found there. There are 11 different wine regions in New Zealand, but here we are going to explore two of them. The Central Otago wine region has a beautiful landscape with pristine lakes and gorgeous mountains. They also have vineyards that are producing Pinot Noir, Chardonnay, and Sauvignon Blanc. The area is a tourist destination so there are plenty of activities and restaurants that are beginning to set the bar when it comes to fine dining. The soil here is very unique in that it is old windblown silt, that was formed over consecutive ice ages, by glaciers grinding down rock into a consistency of fine flour. The silt also contains river gravel and sand at varying depth levels due to erosion. The climate in Central Otago is semi-continental which means that they experience harsh winters and a very hot, but short summer.
Nelson is another wine-producing region in New Zealand. The region is small and known for producing boutique wines in recent years. The area was first planted with vineyards by the Germans in the mid-1800s. The region is known for producing some delectable Chardonnay, Pinot Noir, and Sauvignon Blanc wines. The climate here is mild because it is near the sea and sea breezes keep the temperature very comfortable. There is very little risk of frost here, but heavy rains in the Fall occasionally prove problematic. The soil in Nelson is comprised of a gravelly silt loam over a clay base which means it holds water very well. Nelson is a very artisanal community with wineries, breweries, galleries, cafe's, restaurants, and places to stay.

Italy
Italy probably does come to mind when you are thinking about wine-producing regions around the globe. There are a lot of world-renowned wines that come out of Italy, and that makes sense because incredible Italian food should be accompanied by an Italian wine. There are approximately 20 different wine regions in Italy, but today we are only talking about two Tuscany and Veneto.
Tuscany should come to mind when you think of wineries still using classical practices to make their wines such as stomping on the grapes with their bare feet. Tuscany is well known for it's Chianti, Cabernet Sauvignon, and Merlot. The red grape varietal Sangiovese is featured prominently in these wines and grow extremely well in the region. Tuscany has been blessed with a fairly mild climate thanks to coastal breezes in some areas and mountain winds in others. The soil in Tuscany is varied depending on which part of the region that you are in and this contributes greatly to the different flavors in the wine here. Tuscany is where you will find some of the world's most notable wine regions. Just a few of the wines produced here include Chianti, Brunello di Montalcino and Vino Nobile di Montepulciano. Tuscan wines are also considered some of the most high quality wines you will ever have the pleasure of sipping.
The Veneto region produces several different types of wine but is known the world over for the Prosecco that comes from here. Prosecco is a sparkling wine derived from the Glera grape and differs from champagne in that the secondary fermentation process, the one that causes the bubbles, happens in metal vats and not in the bottle as Champagne does. This allows Prosecco to be sold at a more consumer-friendly price than many Champagne brands. The climate in Veneto varies depending on what part of the region you are in, the lowland areas are typically cooler with warmer, but still fairly mild temperatures near the coast. Veneto does get a lot of rain in certain months so if you are planning a trip you may want to check the average forecast. The soils in Veneto are very fertile though rocky in some areas. The loose soil contains chalk and volcanic sands that help contribute to the quality of grapes grown in Veneto.
Spain
Spanish wine and Rioja go almost hand in hand, the region is famous for producers such as bodegas Faustino available in almost every supermarket and wine bar, to the prestigious Marques de Murrieta. Whilst not all the wines of the Rioja region are aged or even red, it is the region aged red wines that Rioja has become famous for.
The region uses the concept of age as a key way of classifying its wines:
Crianzas – These are the youngest wines in the classification system. Red wine must be aged for at least two years, one of which must be in oak. White wine must be aged for six months in oak.
Reservas – Wines of medium age. Red wines must be aged for three years, one of which must be in oak. White wines must be aged for one year and a minimum of six months in oak.
Grand Reservas – These are Rioja's classic aged wines. Red wines must be aged for five years, and of these two years must be spent in oak. White wines must be aged for four years, six months of which must be in oak. Rioja is famous for its Tempranillo grape; it is not, however, used exclusively in blends of the region.
Here are the major grapes used in Rioja wines.
Reds:
Tempranillo – Spain's most famous grape and the one which makes Rioja the wine-producing region it is. Tempranillo is the dominant red grape used in all red wines of the region. Tempranillo stands up particularly well in the process of long oak and bottle aging.
Garnacha – Referred to as Grenache in other parts of the world, the grape adds both alcohol and body to the blend.
Graciano – This is a minor grape used in Rioja blends, the grape adds delicate notes to the nose of wine and is a great compliment to Tempranillo.
Whites:
Viura – What Tempraillo is to the red Rioja blend Viura is to the white blend. Viura has a mild fruit flavor and a good acidic balance, which aids aging.
Garnacha Blanca – A minor grape used in blends to add body to Viura.
Malvasia – Another minor grape used in white blends. Malvasia adds additional aromas to the blend.
Make no mistake that there are many, many more fascinating wine regions around the globe to visit. Many of the regions discussed here may already be on your radar as those that provide unique and delicious offerings, but just maybe there are one or two highlighted here that you did not know about yet and now you know to be on the lookout for their wines as well.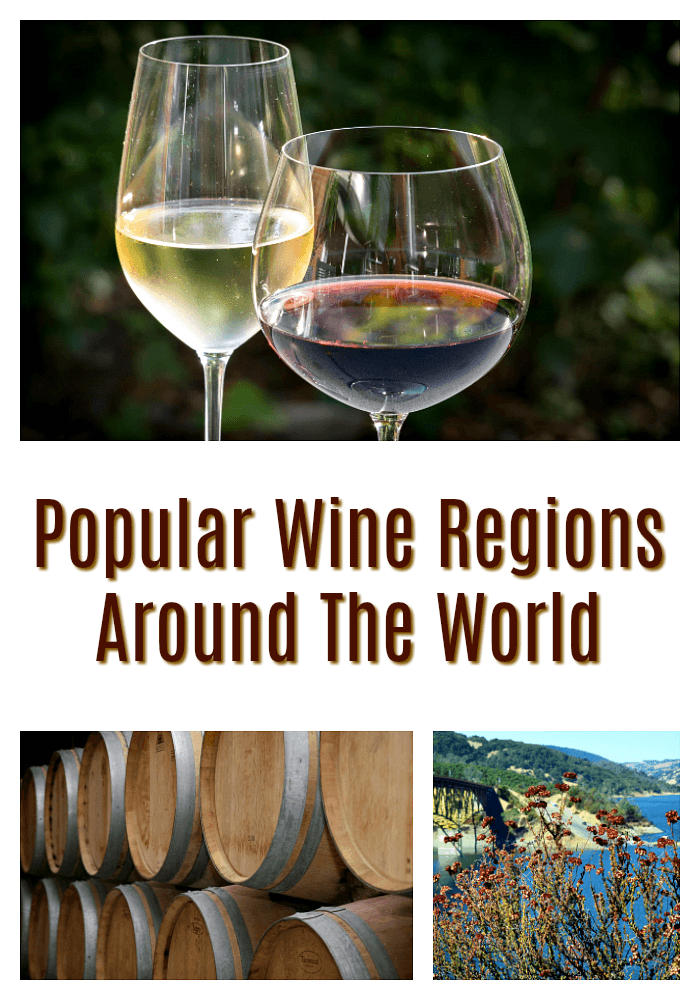 What is your favorite wine region? Have you been to these popular wine regions?
Be sure to follow Food Wine Sunshine on Facebook, Twitter, Pinterest, and Instagram for more wine tips and experiences, healthy recipes, and travel.