(Last Updated On: January 25, 2022)
The majority of Bordeauxs are red, and are a blend of Merlot and Cabernet Sauvignon. Learn more about this French wine in this introduction to Bordeaux wines.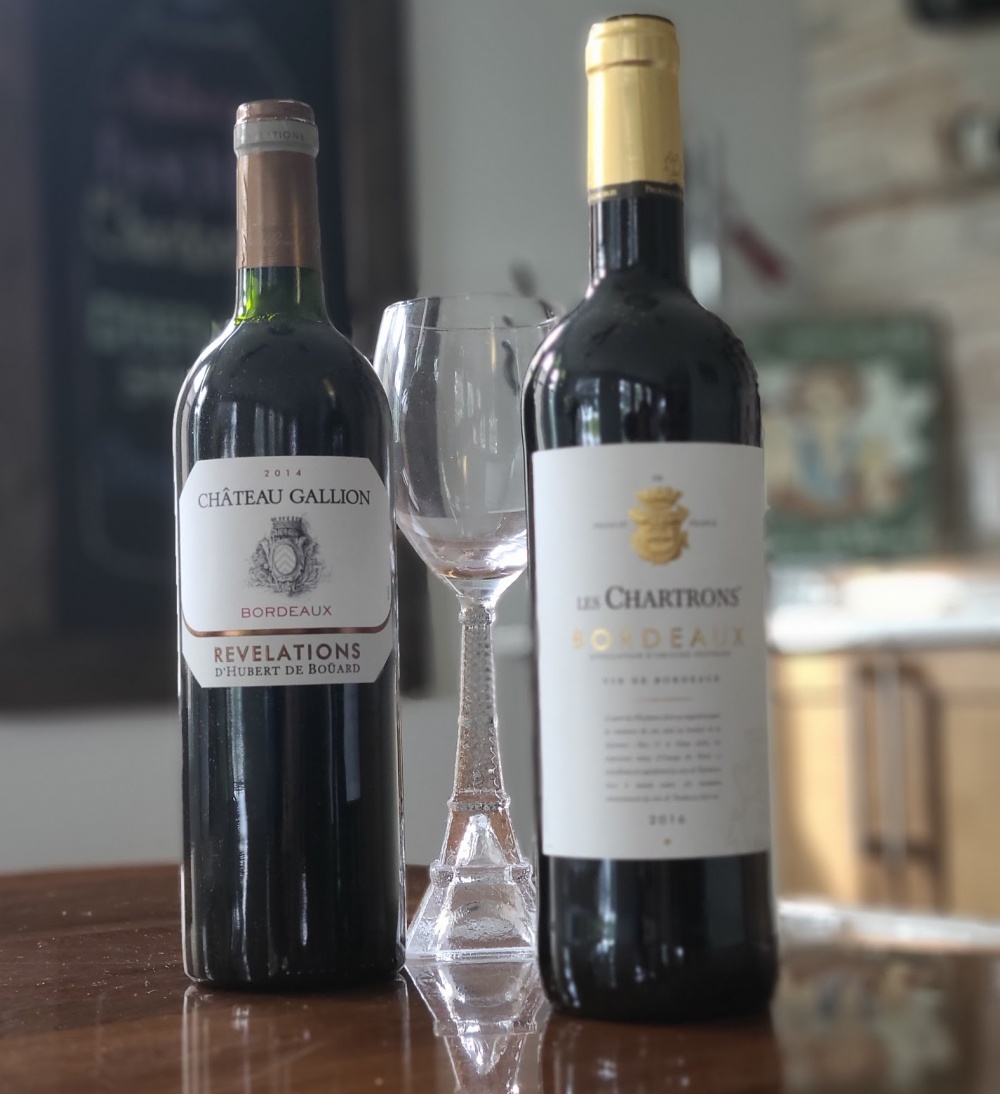 An Introduction To Bordeaux Wine
While there are red Bordeauxs and white Bordeauxs, the name is usually associated with the red wine blend, in fact over 90% of Bordeauxs are red. Red Bordeaux is a wine that is made from blending Merlot and Cabernet Sauvignon together.
Bordeaux wine is from Bordeaux, France and are medium to full-bodied red wines. You will find aromas of plums, black currant, and earthy notes of gravel. With your first sip you will experience the dark fruit and mineral notes that lead into mouth-drying tannins. The tannins in Bordeauxs are often high enough that wines can age for decades.
Store Bordeauxs below room temperature, around 65 °F, in fact, you should store all your red wines below 65 °F. Before serving this wine, you should decant it or at least open it and let it breathe for 30 minutes before pouring.
You will find that Red Bordeaux is actually a fairly affordable red wine, much less than some Cabs. You can spend $25–$30 for an excellent bottle of Bordeaux.
Most red wines pair well with meat and Bordeaux is no different, however you do want enough fat to counteract high levels of tannins. Here are some meats that will pair nicely with a Red Bordeaux; venison, pork roast, beef brisket, duck, dark turkey meat and steak.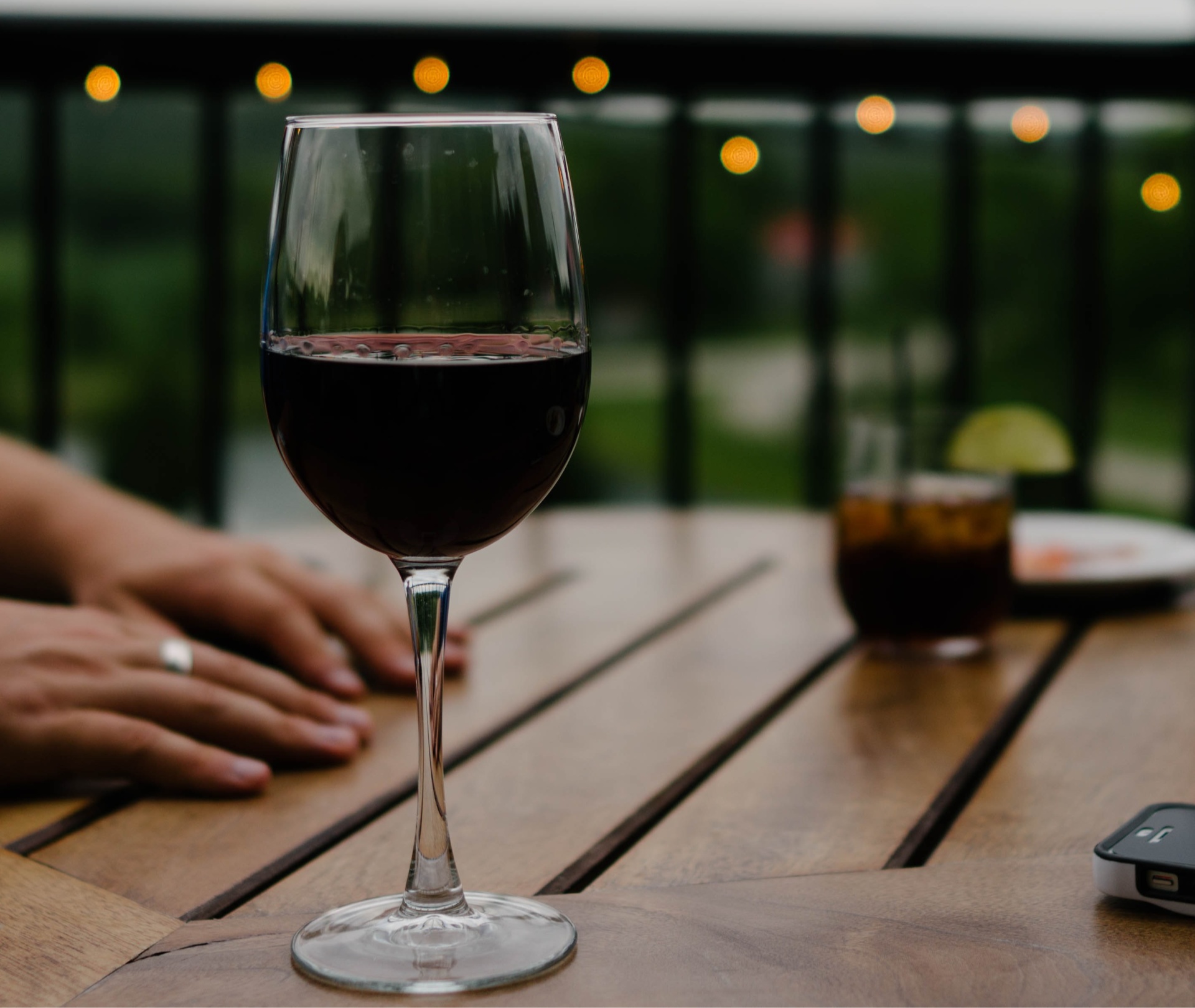 History of Bordeaux Wines Classifications

It all started when Napolean III decided that France needed a classification system for Bordeaux's wines. The classification system would be designed to rank the best of Bordeaux's wines and would be applied in time for the 1855 Exposition Universelle de Paris. Wine brokers then ranked the wines by quality – with first growths ranked as high, and fifth growths ranked as low. The brokers based their decisions on a chateau's reputation and trading price.
First Growth Classified Clout
Since then, this ranking system has largely determined how much money Bordeaux chateaus could charge for their wines and set up an advantage for those chateaus who had the money and clout to market their wines.
The favored first growth chateaus of Medoc, a region of Bordeaux:
Chateau Lafite-Rothschild
Chateau Margaux
Chateau Latour
Chateau Haut-Brion
Chateau Mouton-Rothschild (which was upgraded from second to first growth in 1973)
These first-growth Bordeaux represent some of the most expensive wines on the planet.
Bordeaux Wine Critics
Peter M. F. Sichel, the owner of Fourcas-Hosten, a Cru Bourgeois Supérieur in Listrac, states: "The old system has held up pretty well, though any objective examination would not assign, in a number of cases, the same numerical classification to the classified growths today."
He goes on to say that, "The classified growths are still the best wines, with very few exceptions, made in the Médoc, as they were in 1855," Sichel says. "There should also be a periodic reassessment of the classifications, to enable some Cru Bourgeois to move up, and classified wines that have deteriorated to move out."
According to New York Times, Americans buy by the numbers, and the numbers he refers to are the critic's numbers. He muses that for the next 150 years, scholars can decide if the 1855 classification system influenced wine guru Robert Parker's 100 point grading system.
A Bit About The Complex Wine Ranking System

There are many who believe the system is in need of a complete overhaul, or at the very least, tweaked a bit.
One of the problems is that the system has evolved into an exceedingly complex tangle of wine classifications that often leaves the average wine consumer baffled. Currently, around 7000 winemakers use over 12,000 chateau names to classify their wines.
The government is trying to simplify the complex labeling system and make it easier for the consumer to understand. Winemakers in Bordeaux have been told to stop using several different chateau names for the same wine that has been bottled at the same property.
A spokesperson for the Federation des Syndicats des Grands Vins de Bordeaux (FGVB) stated that "A chateau may use only one name, with the possibility of a second if it can be proved it was in use before 1983."
Many winemakers want to use premier chateaus labels on their Bordeaux wine because it would bring them more prestige and more money.
What's the difference between Bordeaux and Napa Valley Cabernet Sauvignon?
While France arguably grows the best oak for winemaking, it was California that pioneered the use of new French oak barrels, probably due to the explosion of new wineries in the 1970s and the years following. Most Bordeaux wineries were already established by then and were filled mostly with older barrels, adding new barrels as the winery expanded.
The Role of Oak in Fine Cabernet Sauvignon
Napa Valley wineries quickly understood the singular contribution that new French oak barrels make to the complex palette of flavors and aromas possible in a Cabernet Sauvignon. New oak imparts a secondary spectrum of aroma and flavor to the inherent characteristics of the wine: spice, vanilla, clove, mushroom, leather, tobacco, cedar, chocolate, coffee, etc. It may have been these very characteristics that helped propel Napa Valley Cabernet to its historic triumph over the great growths of Bordeaux in the celebrated blind Judgment of Paris tasting in 1976.
Traditional Bordeaux Style
Established understanding of red Bordeaux wines, whether left bank (Médoc) or right bank (St. Emilion, Pomerol), characterizes these wines as lean, tannic upon release, moderately light on the palate, and requiring long aging to fulfill their great potential. The best examples often require 20 years to fully develop, and all are very long-lived and sturdy. They do not show particularly well upon release and, after a few years, may enter a "dumb" stage during which the fresh fruit flavors are transformed into the "Bordeaux nose," most often characterized by their signature strong cedar and cigar box aromas. When mature, these wines are typically beautifully layered, offering a complex mix of alluring aromas and flavors along with softened tannins and the aromatic benefits of extended bottle age.
Traditional Napa Valley Cabernet Style
When Americans discover a new good thing, they tend to overdo it. So traditional Napa Valley Cabernet Sauvignon has often been overly subject to the contributions of new oak. The climate here is warmer and steadier, leading to higher sugar levels at the point of optimum ripeness. So Napa Valley Cabernet, while starting out with alcohol levels similar to their French counterparts, has abandoned the 13% standard in order to achieve riper, more flavorful fruit. Traditional Napa Valley Cabernets are strongly fruit-driven, voluptuous, mouth-filling wines that have a slightly sweeter aspect than French Cabernets. Alcohol levels have risen as high as 15%. These wines are delicious as stand-alone pleasures or with very aggressive food courses.
The Effects of Globalization
The world has shrunk. Regional differences are being diluted or even erased in today's world of widely available data, wine reviews, swapped technologies, and instant communication. The French have learned from the Americans, and the Americans have learned from the French. The result? What was once very clear distinctions between red Bordeaux and Napa Valley Cabernet are becoming blurred. French wines are rising in alcohol levels, now averaging a full point higher than in the past. They are gaining in richness and are much less austere upon release. Napa Valley Cabernets are now beginning to mimic the aroma and flavor profile of Bordeaux as a result of judicious blending and an increasingly refined understanding of the role of oak. The upshot is that today's Napa Valley Cabernets may be the finest ever made.
Bordeaux vs. Napa: Pricing
The finest red Bordeaux from a great recent vintage is now approaching $2,000 a bottle. Napa's Screaming Eagle is bringing a comparable $1,800. The more affordable second and third-tiered wines are also priced similarly at $50-90. And these wines may score almost as high as the top choices. There are bargains in the Second Growth wines (Leoville, Pichon-Longueville, Ducru-Beaucaillou, etc.).
These beauties are available in the $150-350 range—a considerable bargain compared to the First Growths. Bordeaux reds below this classification are often in the $50—75 range. Comparable Napa Valley Cabernets are typically around $50, and there are some spectacular bargains available in the current economic climate.
Have you had Bordeaux? What is one of your favorite red wines?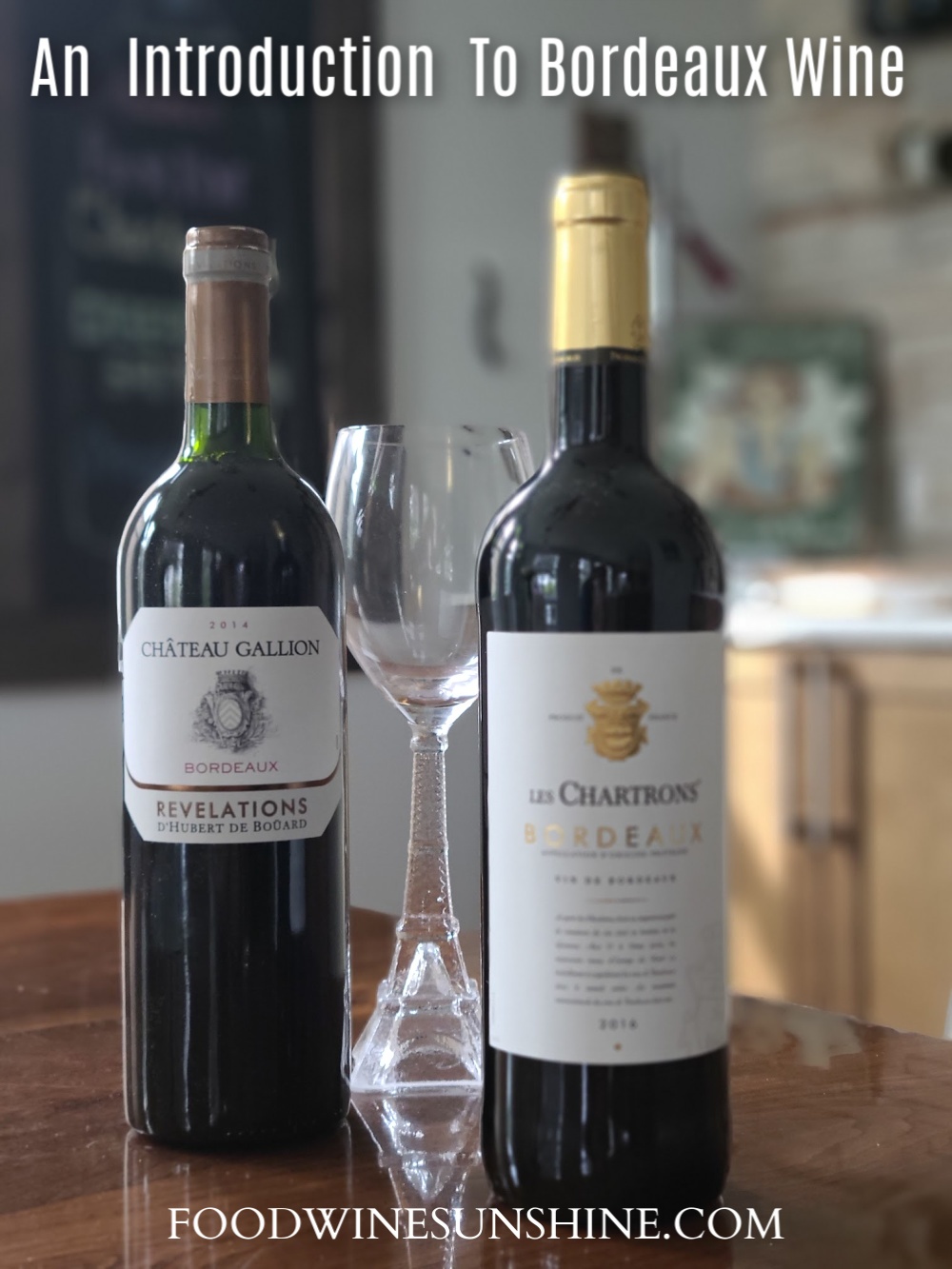 Be sure to check out Food Wine Sunshine on Facebook, Twitter, Pinterest, and Instagram for more wine tips, cocktails, healthy recipes, and fun things to do.