(Last Updated On: September 2, 2020)
Chardonnay is typically a dry, medium to full-bodied white wine with moderate acidity and alcohol. Its flavors range from lemon and apple to pineapple. This white wine can also shows notes of vanilla when it's aged with oak.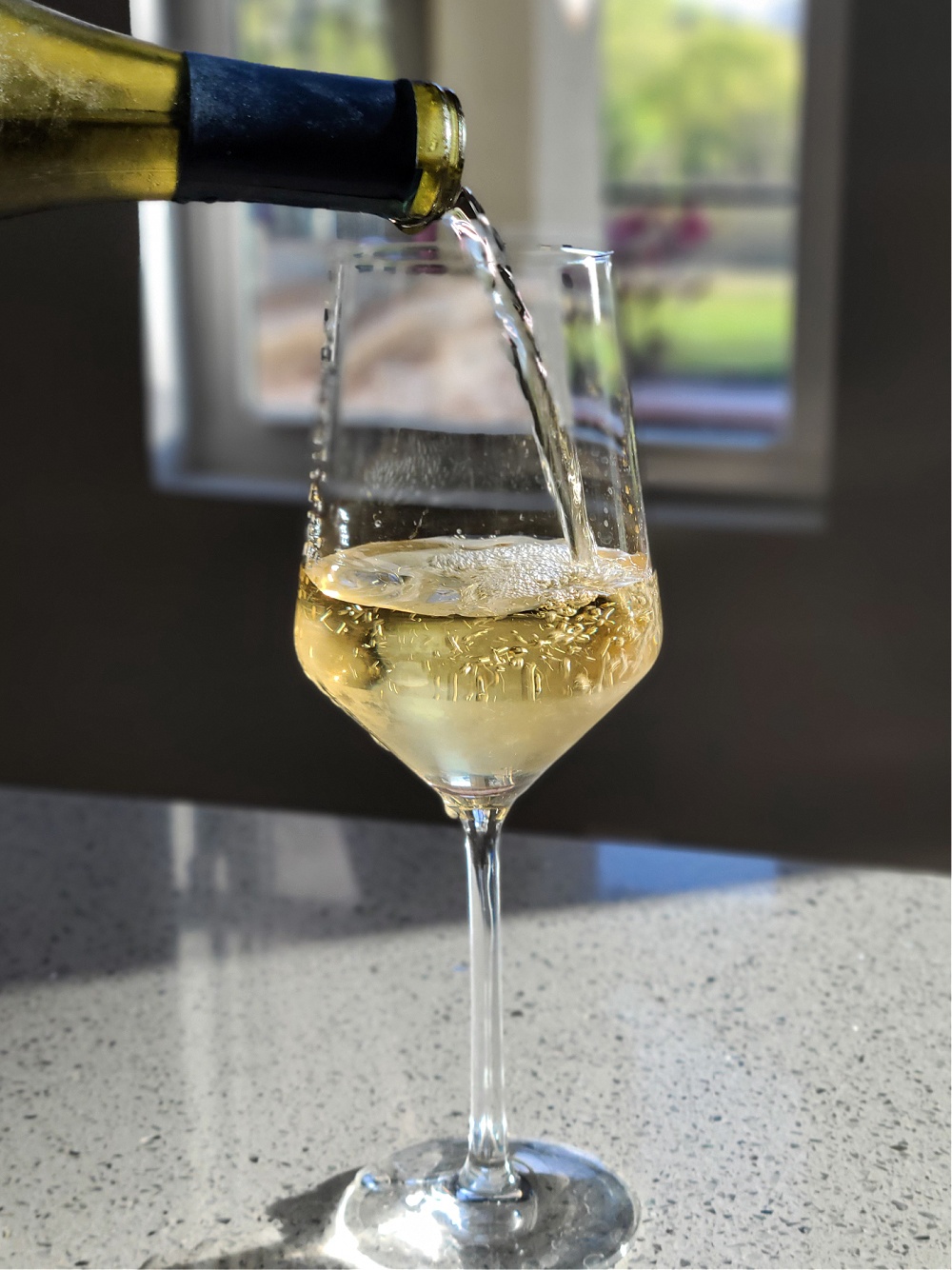 An Introduction To Chardonnay
Chardonnay is a white wine grape that is grown in vineyards throughout the world. In fact, it is the world's second-most planted white grape variety. Wherever wine is made, you'll find Chardonnay, it is originally from France, and there are many different French expressions of chardonnay. California is also renowned for being a lover of this grape variety.
California Chardonnay
Though chardonnay wine has been made in France for centuries, it truly became an internationally recognized grape after it became wildly popular in the United States, particularly in California, during the 1990's. California currently grows more Chardonnay than any other grape variety, red or white.
Because California's climate is quite warm, chardonnay grapes ripen very well, and this often translates to flavors of tropical fruits in the wine, such as melon, pineapple, mango, and guava. However, there are some cooler regions in California, such as Sonoma County and the Russian River Valley, that make Chardonnay with the more traditional, crisp flavors of apples and pears.
Oak Aging and Malolactic Fermentation
Californian Chardonnay is famous for being "oaky" – winemakers often age Chardonnay in American oak barrels, which gives it characteristic aromas of vanilla extract, honey, toasted bread, and pastry crust. Many American winemakers also put their Chardonnay through malolactic fermentation, which is a secondary fermentation that converts the wine's tart malic acid (similar to the tartness in a green apple) to creamy lactic acid (the same type of acid that's in milk). Malolactic fermentation gives Chardonnay a buttery, smooth, rich mouthfeel.
However, there has been a trend towards "unoaked" Chardonnay: the wines are aged in stainless steel rather than oak, and they do not undergo malolactic fermentation. These wines are very fruit-forward and dry. Personally, I prefer an unoaked Chardonnay.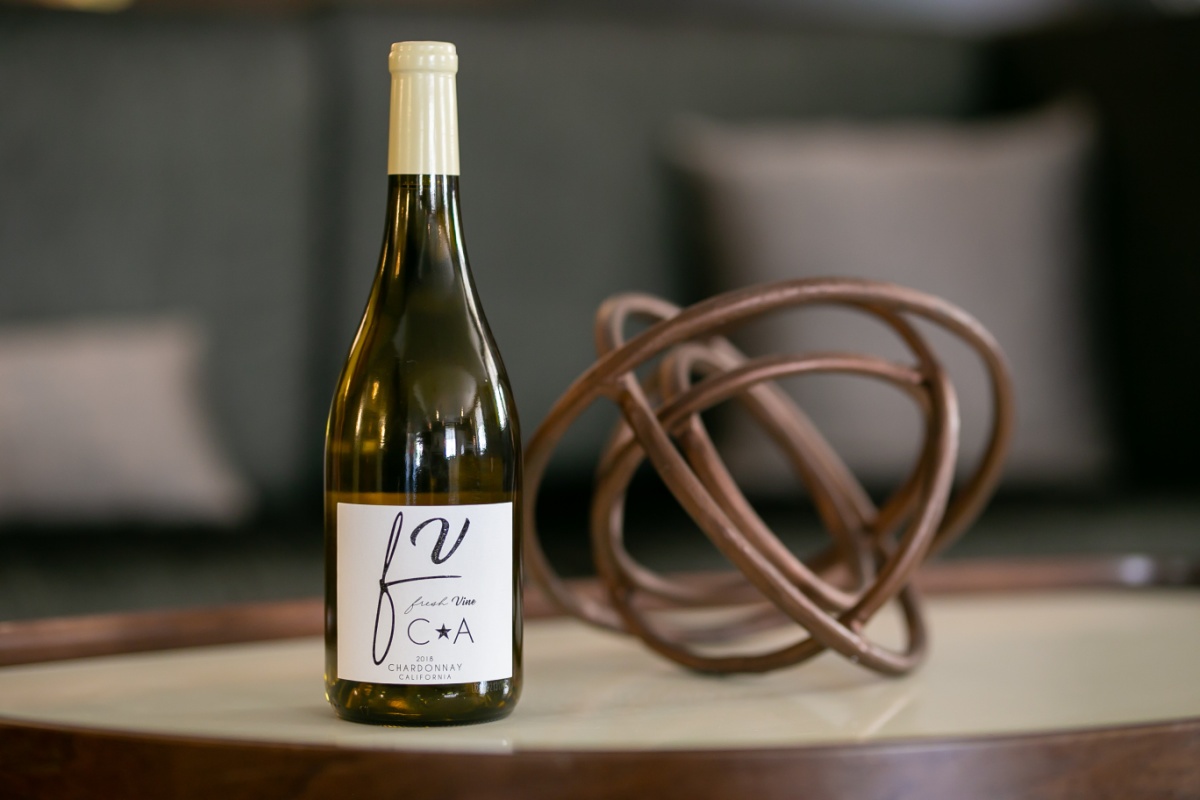 Chardonnay Throughout the World
Chardonnay isn't a fussy grape to grow, so many young wineries start out by growing this variety. In the last 40 years, Australia has started growing a lot of Chardonnay, and their version tends to be similar to the oaky American style.
Chardonnay is also grown in Canada, South Africa, and throughout South America. The styles range from dry and crisp to oaky and buttery. In particular, Canada's Niagara region tends to make Chardonnay that is more like the crisp, French version, whereas Chile and South Africa often use some oak and malolactic fermentation in their chardonnays to make them more similar to the Californian style.
What foods pair well with Californian Chardonnay?
Oaky, buttery chardonnays pair well with bolder-flavored dishes. Classic food and wine pairing is an oaky Californian chardonnay paired with lobster dipped in butter. This style of Chardonnay is also good with crabcakes, and any kind of pasta served with cream sauce.
Crisper, unoaked chardonnays pair very well with seafood dishes, especially shellfish like clams and oysters.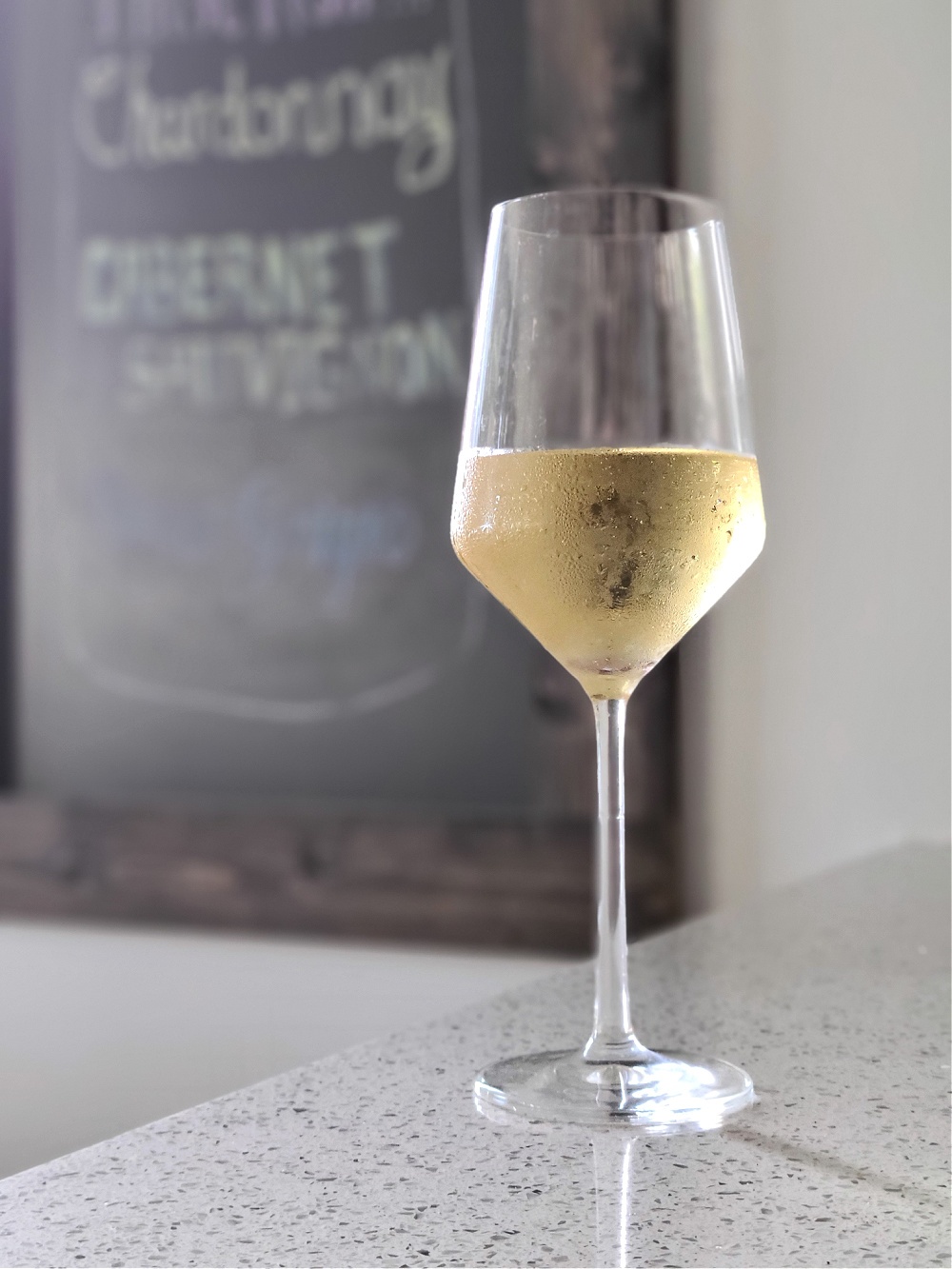 French Chardonnay
White Burgundy
Chardonnay is thought to have originated in the Burgundy region of France several centuries ago; the grape is commonly referred to as "white Burgundy." The most famous white Burgundy appellations are the grand crus of Montrachet, Meursault, Puligny, and Chassagne. These wines are often very expensive, but there are also lots of good inexpensive white Burgundies on the market. (They will just say "Bourgogne" on the label.)
White Burgundy usually tastes very dry and crisp. It is traditional for the wine to be aged in neutral oak barrels, which do not impart any additional aromas or flavors to the wine – instead, they allow the fruit flavors to really shine through. In recent years, many producers have started using stainless steel tanks for aging their wines instead of oak barrels, as stainless steel is also neutral, but it costs much less than barrels.
White Burgundy typically has aromas and flavors of pears, apples, citrus fruits, and sometimes hazelnuts. It is also commonly described as "minerally" – it tastes of the stony soil that the grapes are grown in. These wines also tend to have very high acidity.
Chablis
Chablis is another famous region that mainly produces chardonnay. These wines have aromas of flowers, crisp green apples, and minerals. The Chablis area used to be the bottom of a primeval sea (the Kimmeridgian sea, to be precise), so the soil is comprised of fossilized limestone, chalk, and marl. This can make Chablis taste minerally, like white Burgundy. Some people say that you can taste the seashore in this wine – and if you pick up a handful of dirt in a Chablis vineyard, you can even see tiny fossilized seashells in it!
Blanc de Blancs Champagne
Chardonnay is one of the three grape varieties that may be grown in the Champagne region of France (the other two are pinot noir and pinot Meunier). If a Champagne is made from 100% Chardonnay, it is called "Blanc de Blancs." Chardonnay-based Champagne has aromas of citrus fruits, green apples, and yeast or fresh biscuits. When Blanc de Blancs Champagne is cellared for a few years, it often acquires earthy aromas of fresh mushrooms and damp soil.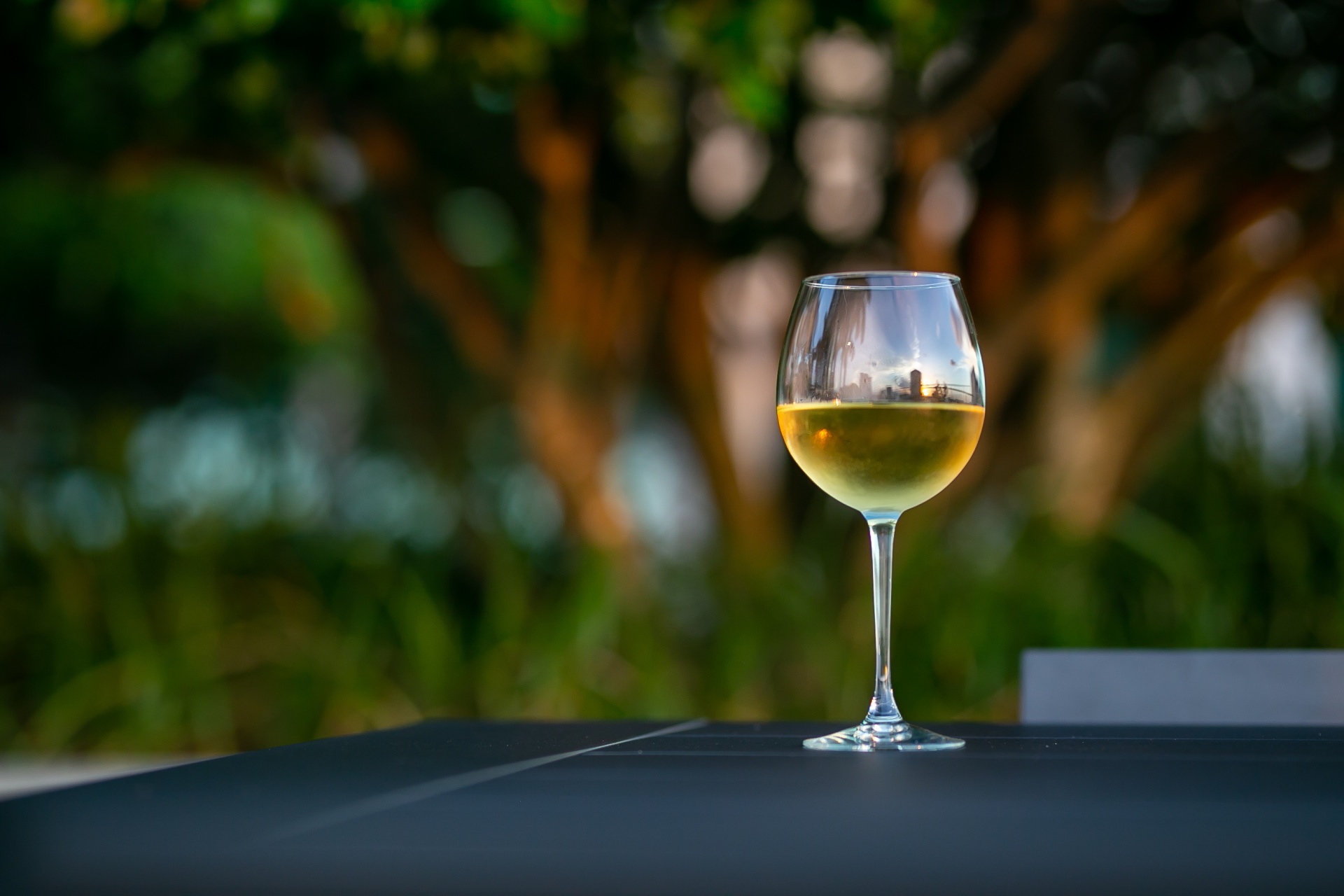 What foods pair well with French Chardonnay?
Chardonnay is an excellent food wine that pairs well with a number of dishes. Since most French chardonnays tend to be dry and crisp, they are very good with seafood, especially white-fleshed fish and shellfish like oysters and clams. A classic combination is Chablis with oysters on the half shell. French chardonnay is also good with vegetarian dishes and mild cheeses like mozzarella, young gouda, chèvre, and feta.
Champagne is a great food wine, as the high acidity and carbonation cleanse the palate very well. Blanc de Blancs Champagne pairs well with dishes that mirror its flavors, such as a mushroom tart. It is also good with foods that are high in oil and fat, such as pan-fried shrimp, sashimi, and even buttered popcorn and plain potato chips!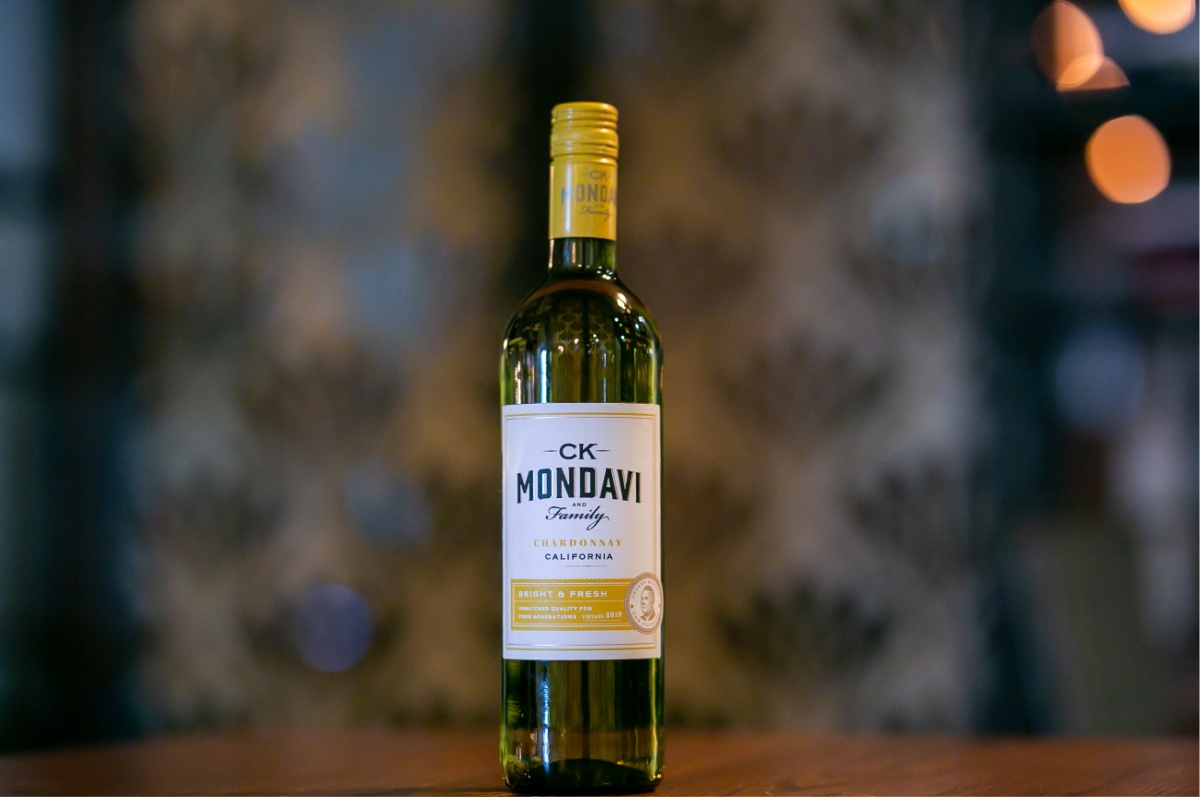 How much is Chardonnay?
The cost of a bottle can vary from $7.99 to $60 and up. The more expensive Chardonnays will come from wineries that make limited quantities. White wines are less expensive than red wines (a bottle of Cabernet Sauvignon can easily go for over $75). White wines tend to be less expensive than red wines because the grapes are easier to grow and white wines aren't aged like red wines are.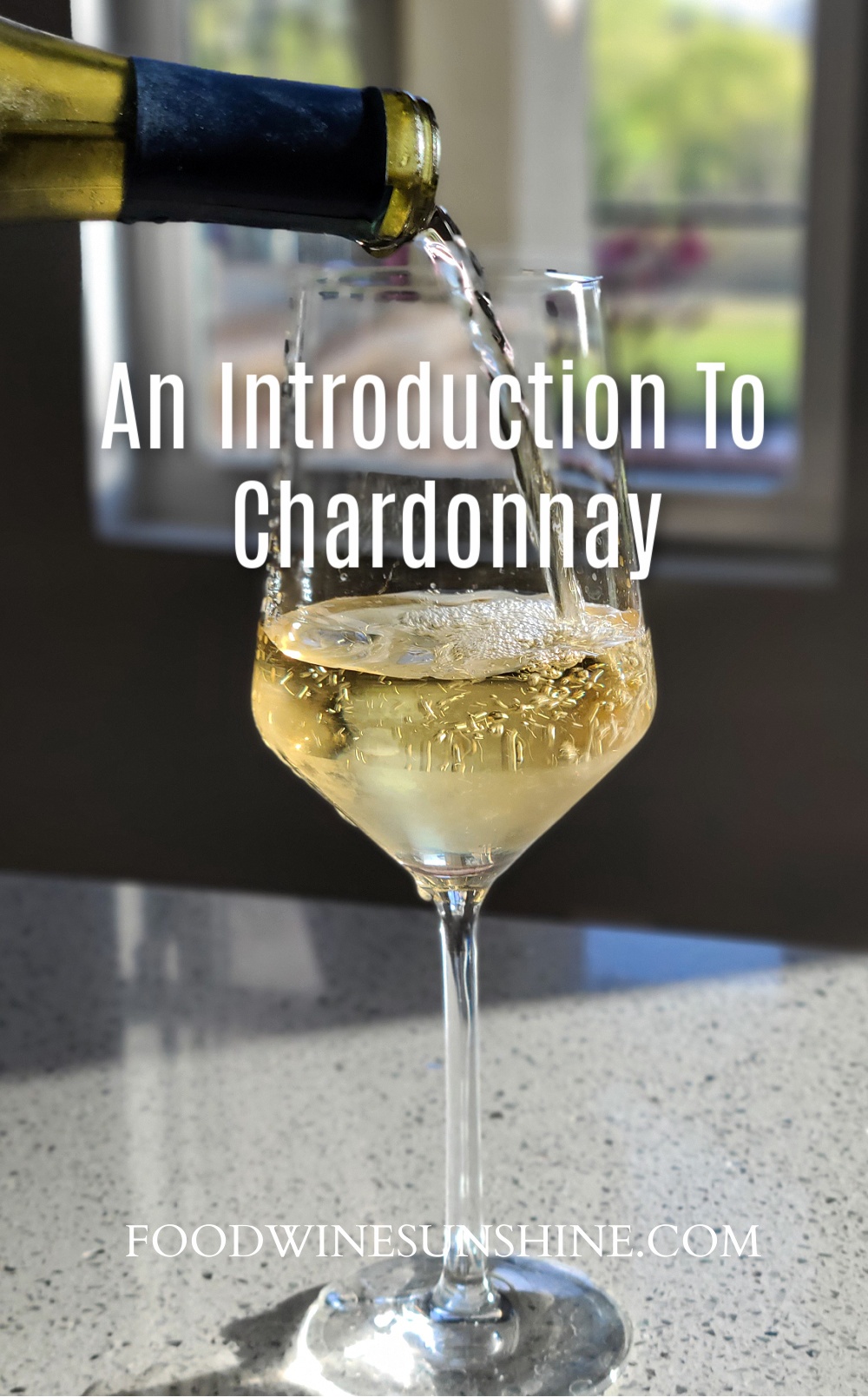 Do you enjoy white wine? What is one of your favorite white wines?
Be sure to check out Food Wine Sunshine on Facebook, Twitter, Pinterest, and Instagram for more wine tips, cocktails, healthy recipes, and fun things to do.