(Last Updated On: April 13, 2020)
Simple syrup is so SIMPLE to make! Don't buy it at the store! Grab some sugar and water and make your own in just a matter of minutes. I also have some infused simple syrup ideas for you all too. Enjoy!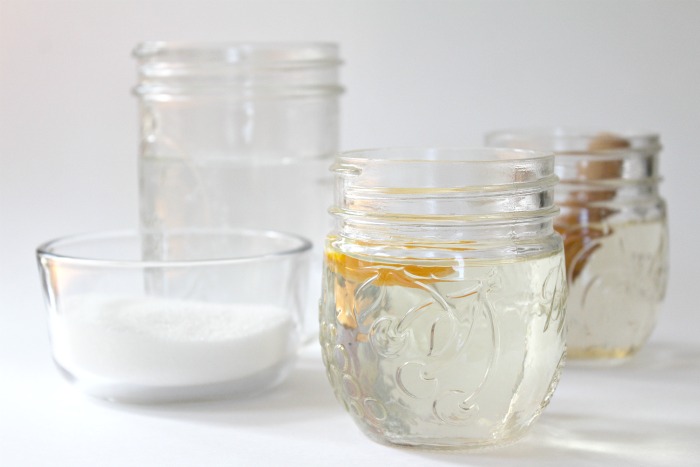 How To Make Simple Syrup
+
Infused Simple Syrup Ideas
Do you know how simple Simple Syrup is to make? I guess that's why it's named…SIMPLE SYRUP. But really, I didn't realize until a few days ago that simple syrup is simply sugar and water and it's ready in just a few minutes. And since you can use simple syrup in all sorts of fun cocktail recipes and other delicious drinks, I thought I would share the simple recipe and share a few infused simple syrup recipe ideas.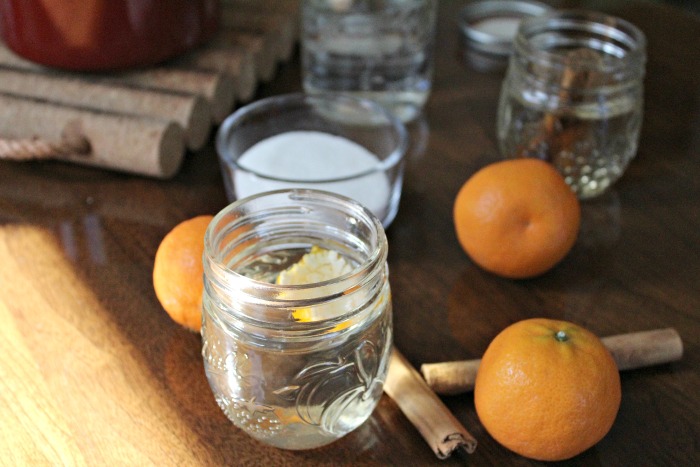 All you do is use equal amounts of sugar and water then simply bring the sugar water mixture to a boil so that all the sugar is dissolved and the liquid is clear.
Once the syrup is ready, you quickly remove it from the heat and put it in the containers that you will be storing it in.
You can make your own flavor infused simple syrup, that part is also very simple 😉 All you have to do is add the additional ingredients into the container as soon as you pour the mixture in. You leave the add-ins in the simple syrup until it cools, be sure to cover the jars with the lids while steeping. Once it is cool, remove the added ingredients.
You can keep simple syrup in an airtight container in the refrigerator for up to 3-4 weeks, or 1-2 weeks for the infused/flavored simple syrups.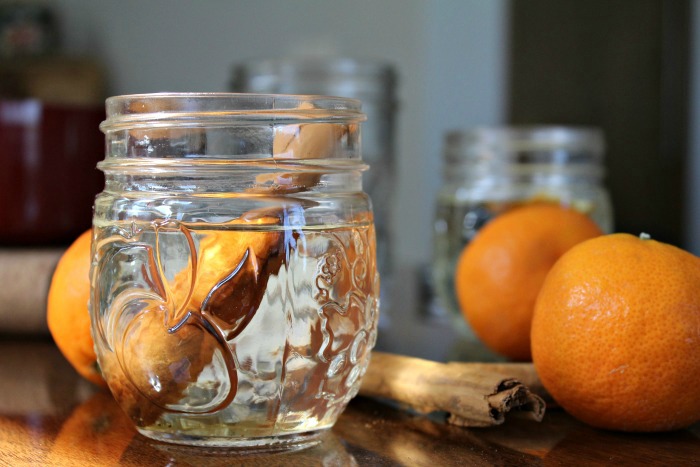 Infused Simple Syrups Ideas:
Mint
Thyme
Cinnamon Sticks
Vanilla Beans
Citrus Rind
Ginger
Peppercorns
Fresh or dried chiles
Lavender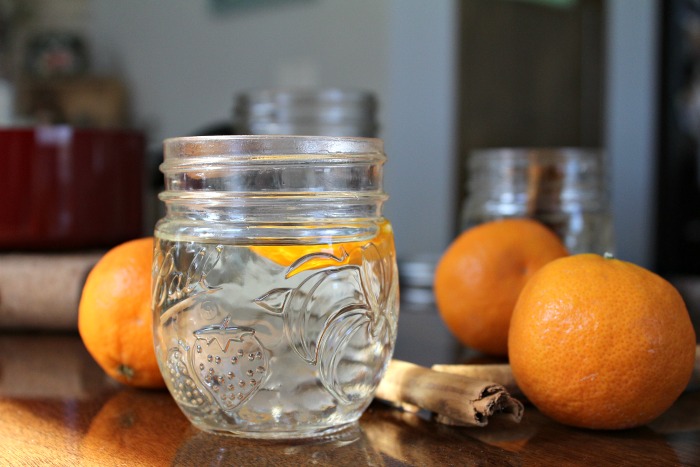 I am thinking of all the fun flavors I could add to a new Moscow Mule cocktail recipe! Spicy Mule anyone??
Now, here is the step-by-step instructions for making simple syrups, be sure to Print It and Pin It so that you can get creative and make your own at home! And don't forget to infuse some fun flavors.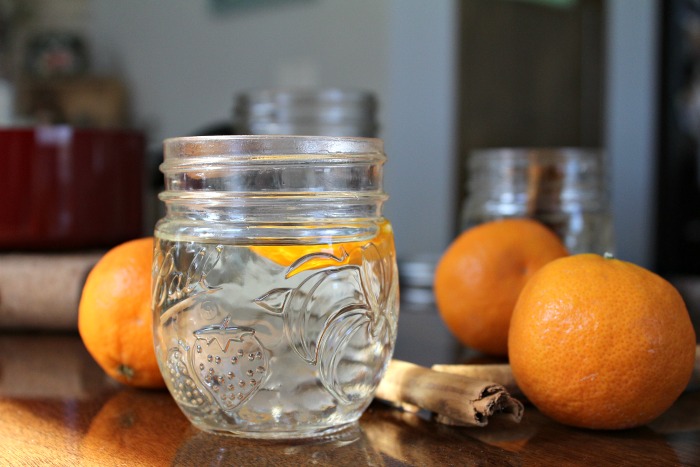 How To Make Simple Syrup + Infused Simple Syrup Ideas
Making simple syrup at home is...well, simple! Grab this easy recipe and check out the infused simple syrup recipe ideas.
Print
Pin
Rate
Ingredients
Equal Amounts of Sugar and Water
Instructions
Add the sugar and water into a pot and heat the ingredients until dissolved.

Stir the mixture over medium heat until the liquid is completely clear, not cloudy.

Immediately remove from the heat source.

If you are batching a few batches so that you can add flavor, pour the liquid into jars and promptly added your additional ingredients and close the lid on the jar to steep.

Once the mixture is cool, remove the additional ingredients.

Store your simple syrup in an airtight container, in the refrigerator, until ready to use.

Basic simple syrup can stay in the refrigerator for up to 4 weeks, and flavored simple syrups are good for 1-2 weeks.

Cheers!

Have you made your own Simple Syrup before? What flavors have you infused? What flavor will you try next?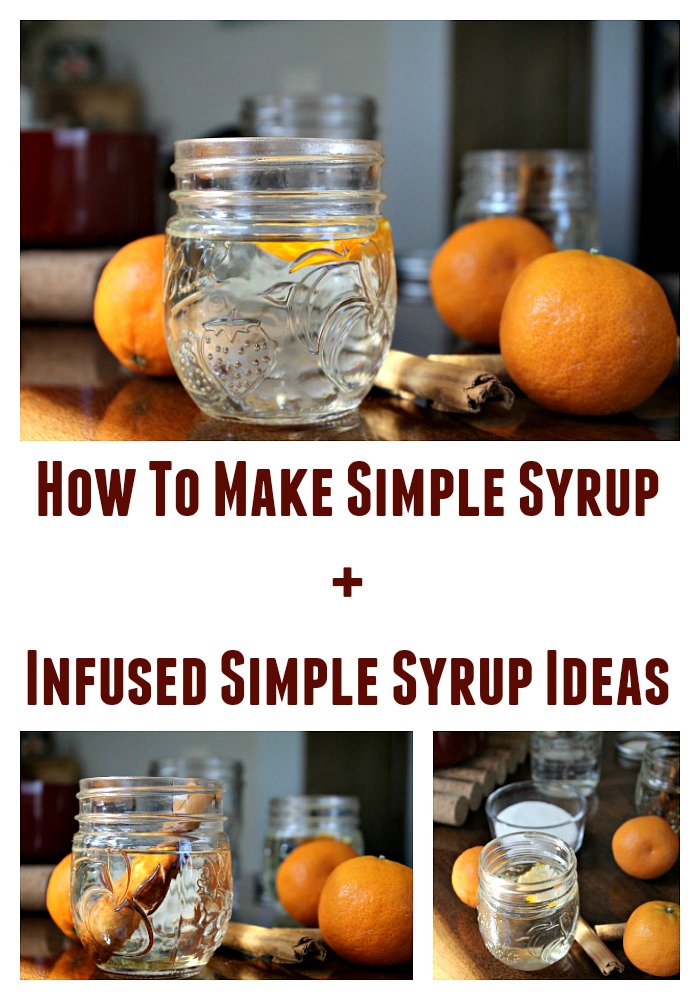 Be sure to check out all the recipes on Food Wine Sunshine and followFacebook, Twitter, Pinterest, Google + and Instagram.