(Last Updated On: June 2, 2020)
Italy's best known wine is Chianti. This delightful Italian red wine is often paired with pasta and making memories. Learn more about this dry red wine from Italy.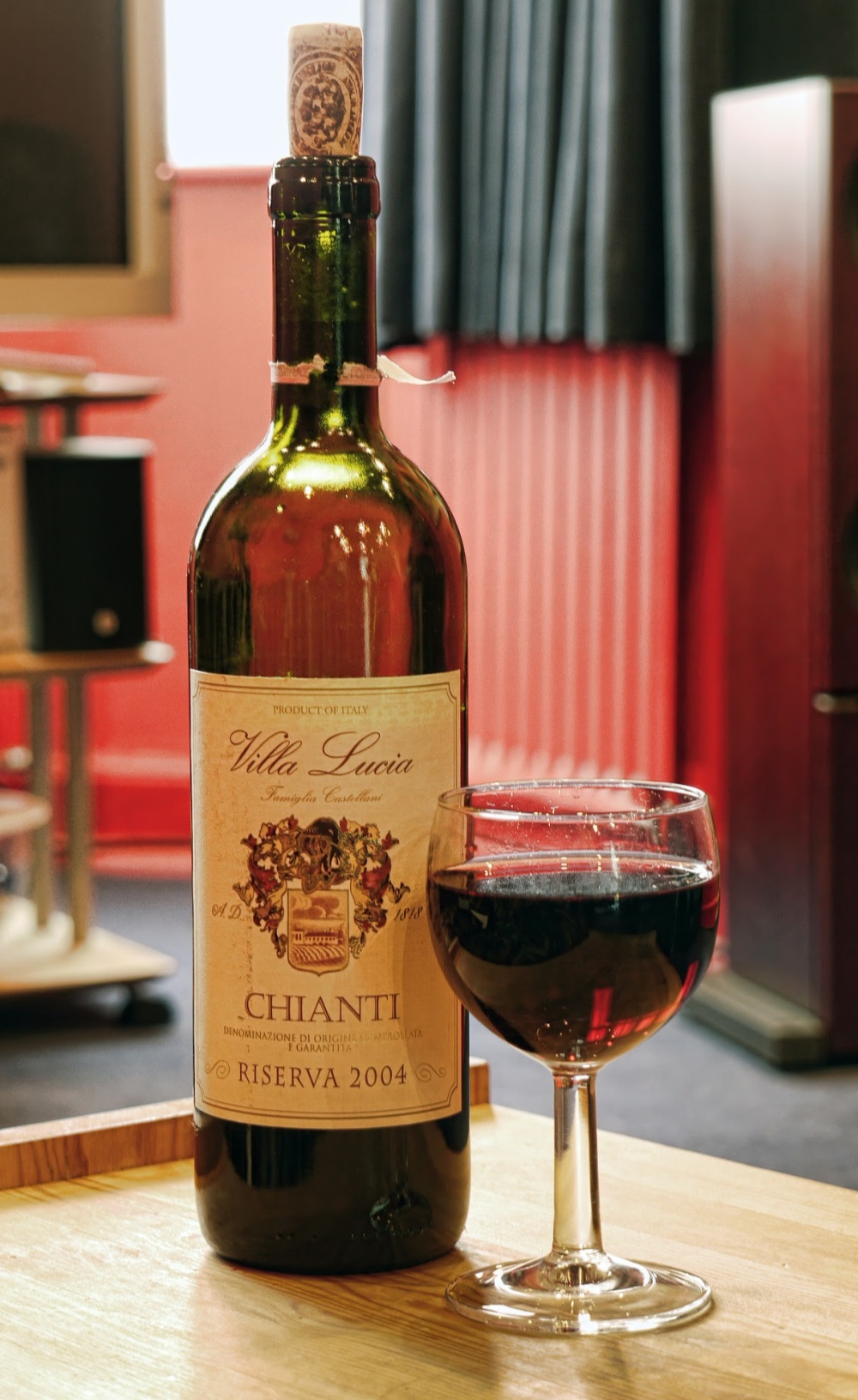 An Introduction To Chianti – Italy's Best Known Wine
For a lot of people, the word Chianti conjures up the 'fiasco,' the raffia covered bottle of inexpensive wine, enjoyed at numerous restaurants, often with fishing nets strung across the ceiling. Great memories of good food, big bowls of pasta, and delicious wine– but even though memories remain memories, Chianti has moved on.
Chianti wasn't always the great wine that it is today. It actually started life as a white wine, unbelievable but true. References to it in documents dating as far back as 1398, however, do not mention grape varieties. Today it is known as a highly desirable red wine that can be as cheap as chips or as costly as Barolo.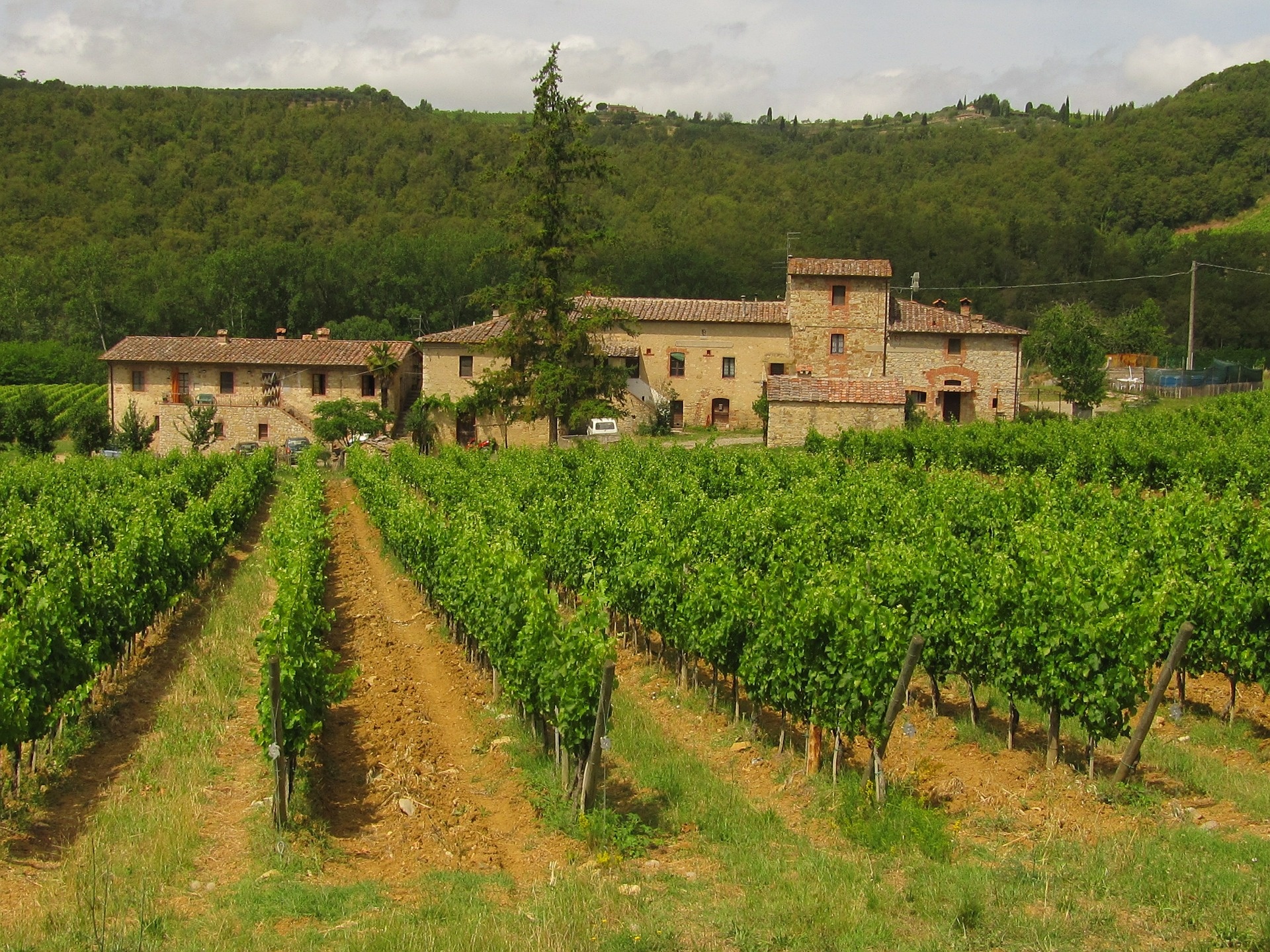 Where Does Chianti Come From?
Made from Sangiovese grapes, sometimes with the addition of up to 20% of other red varieties it can be made in seven separate but contiguous zones in Tuscany: Ruffina, Colli Senesi (Siena), Colli Fiorentina (Florence and surrounding districts including Montespertoli), Colli Arentini (Arezzo) and Colline Pisani (Pisa), Montalbano and of course Classico, the most important area of the lot.
Chianti Classico is the leader with all the other followers. Its logo – the gallo nero –its symbol since 2005 denotes that the wine has been in the most classic area for the production of Chianti and is the only Chianti that can be aged and labeled as a riserva (aged 38 months).
Chianti from areas outside the Classico zone that passes tighter regulations for alcohol content (normally slightly higher), dry extract, and lower yields is known as Chianti Superiore. Chianti Classico is never known as Superiore.
What is Chianti a blend of?
During the 19th century, winemakers were looking to formalize the making of Chianti. The wine was selling well, and they didn't want any old wine being labeled as Chianti and ruining their market. Barone Bettino Ricasoli, a well-known Italian statesman who also owned a highly successful wine business set about designing a 'recipe' for Chianti. He used a combination of 70% Sangiovese, 15% Canaiolo, 10% Malvasia, and 5% of other local varieties. The recipe has changed a little over the years, but basically, the general idea has stayed intact.
Chianti As It Is Now
In 1967 the government, using Ricasoli's recipe, gave it the D.O.C. or Denominazione di Origine Controllata (an honor at the time); this continued until the mid-80s when the government recognized it as a truly great wine and gave it a D.O.C.G. (Denominazione di Origine Controllata Garantita).
As a wine, Chianti is known for its aroma of floral (violets) and cherry notes, its expression of flavor on the mid-palate rather than upfront flavor, and its firm tannins combined with slightly high acidity. Each area has its own particular gifts, such as structure, aroma, and more concentrated flavors.
Super Tuscans Are Not Chianti
During the mid-80s, many winemakers of Chianti experimented with wines made from Sangiovese plus the addition of Cabernet Sauvignon and Merlot, which gave body and color to the Sangiovese grapes. These succeeded in International markets and became known as super-Tuscans. Some of these wines ended up being more sought after products than Chianti because consumers saw them as a more complex wine. Since then, the regulations have relaxed a small amount to allow some of these wines back under the D.O.C.G. regulations instead of the newer classification of I.G.T. (Indicazione Geografica Typica) which for a time tended to be the favored denomination.
Brands you should try Ricasoli, Savignola Paolina, Fontodi, Banfi, Frescobaldi, Antinori, and Ruffino. This is a cross-section as far as prices and quality. Everyone is good, but slight variations do occur.
Do you like Chianti? What is your favorite Chianti pairing?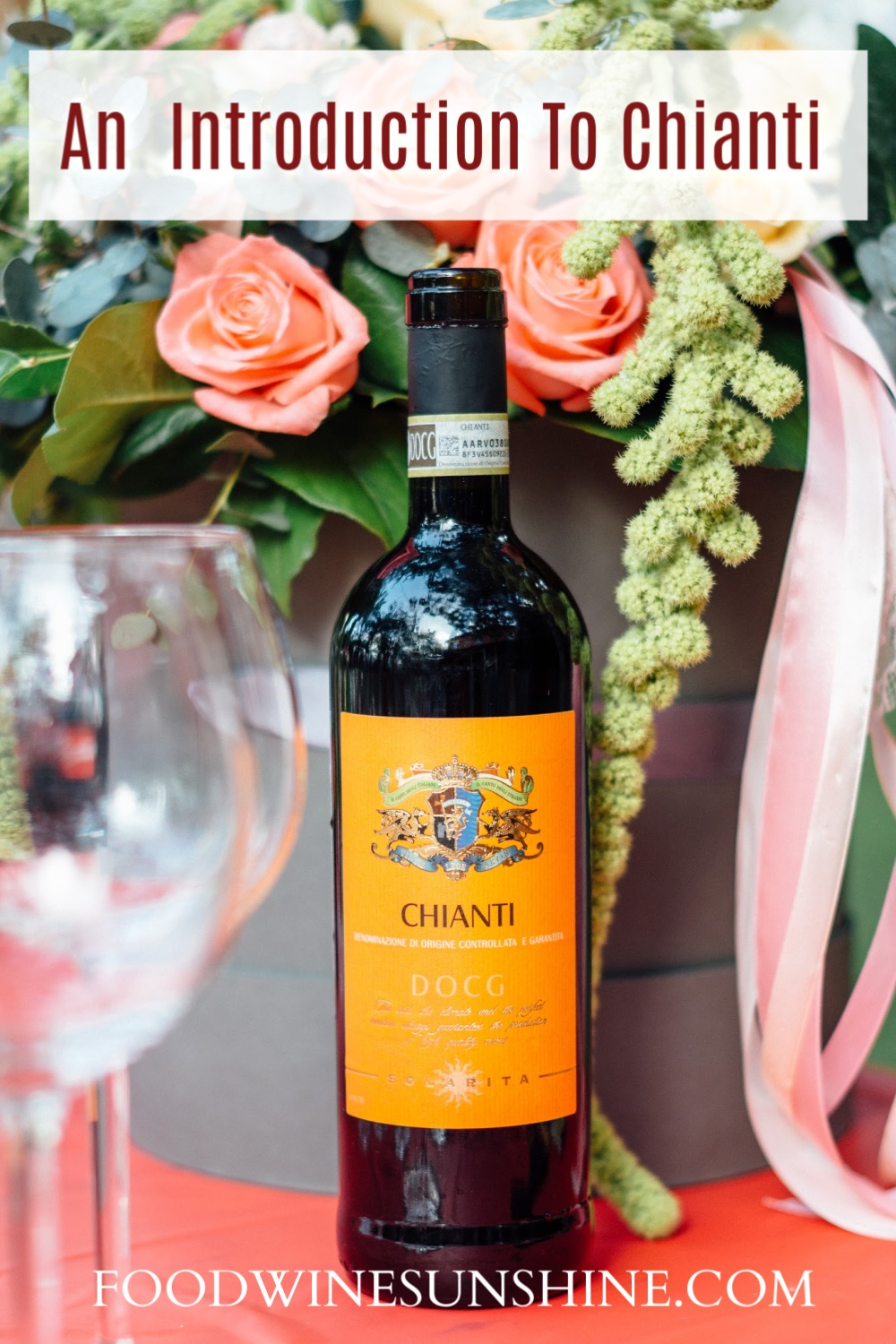 Be sure to check out Food Wine Sunshine on Facebook, Twitter, Pinterest, and Instagram for more wine tips, cocktails, healthy recipes, and travel tips.