(Last Updated On: March 11, 2020)
Date nights can be hard to plan, or maybe you just haven't had one in awhile. Let these 32 Unique Date Night Ideas For All Budgets help you plan your next date night! This post is sponsored by Ticket Club. I was compensated for my work. All thoughts and opinions are my own.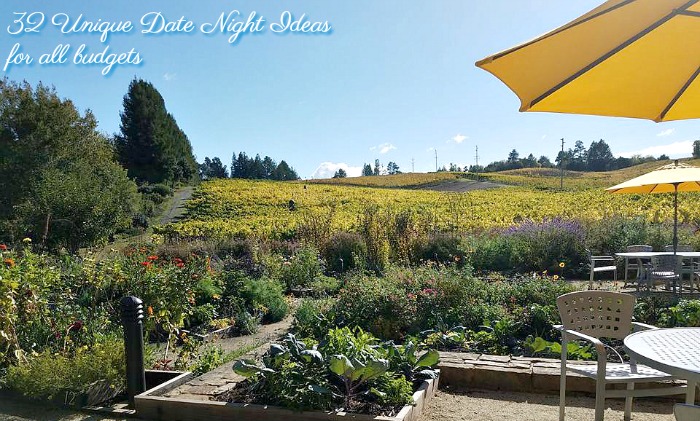 32 Unique Date Night Ideas For All Budgets
When is the last time you had a date night? My husband and I have been together for 20 wonderful years, but it seems that sometimes the last thing we schedule is time for us. We have two amazing children that are active in sports, busy with school, and I am a firm believer in having them play outside with friends as much as possible. So, between school work, baseball practice, track meets, family time, game nights with friends, chores, and….work, date nights never make it on the calendar. And when we do finally have time, trying to figure out what we are going to do or where we are going to go for our fun date night is a huge task in itself.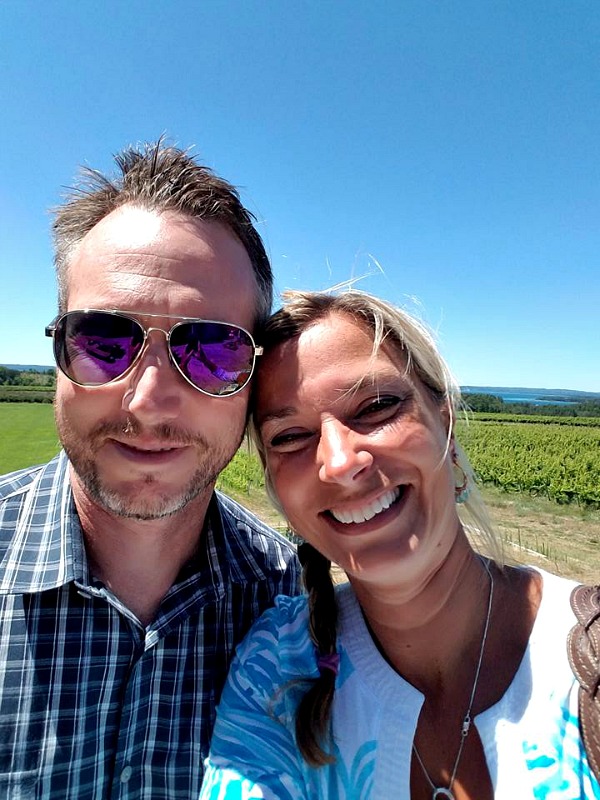 So, I wanted to share some date night ideas to help with the Date Night Idea Struggle…because I know the struggle is real 😉
32 Unique Date Night Ideas For All Budgets
Break Out The Mad Libs – Don't have any at home? You can grab the app. Mad Libs are a fun way to get each other chatting and laughing. This is a great idea for a date night at home! Open a bottle of wine, make a few appetizers and have fun!
Go To The Local (or not so local) Farmer's Market – I love walking around Farmer's Markets. There are always local eats, artists, flowers, plants and more. Find one close, or find some that are a little further away and enjoy the drive on the way.
Check Out A Jazz Club – Listen to some great live music and transport yourself back to a different time and place.
Play A Board Game – Board games aren't just for kids! Grab a bottle of wine and bust out battleship, monopoly, or get crazy and play twister! This is another fun way to have an in home date night.
Catch A Concert – I honestly can't remember the last concert I have been to, it's something I forgot was possible after my college days. I don't know why…I mean we both love music! My husband really wants to see Def Leppard (I can't believe I admitted that publicly, it's definitely not my concert of choice…the things we do for those we love 😉 ) when they come to Tampa, so I plan on checking out tickets.
Crack Up At The Comedy Club – We love going to our local comedy club! It's usually an inexpensive night out and we always have a blast.
Take A Dance Class – Get those dancing shoes on and go learn some new moves.
Play Bar Trivia – Lots of local restaurants have game nights, so do a quick search and go play some games!
Have A Ball Bowling – My husband and I used to be on a bowling league and then came kids…You forget that you can still do those things! Grab your balls and dust off those bowling shoes and see if you can throw a strike anymore.
Take A Hike – Extra points for packing a picnic.
Checkout A Local Bar – Dive bars are fun too! We have a few in town that still allow smoking, have no windows and the bands aren't the best, and my husband will stop in every now and then just to people watch.
Go Paddle Boarding Or Kayaking – I can't say I have ever done either, but I would know I would love to try it!
Go On A Tour Of Your Town – Think you know everything there is to know about your town? I am guessing you don't! Look into a local tour and explore where you already live. As an added bonus, walking around town is a free date night idea!
Visit A Bookstore – The ole' brick and mortar bookstore. Walk around and explore!
Wine Pairing Night – We have done these a few times and have a blast! Grab some wine and hide the labels, make some appetizers and try to guess what wines are what and see what foods taste best with which wines. Do it with just the two of you, or invite friends.
Take A Cooking Class – Not only are they fun, but the skills will be appreciated in the kitchen later!
Go For a Drive – Take the scenic route! This gives you the opportunity to not look at your phones and talk. The only thing this date idea costs you is gas, making this a great cheap date night idea.
Hit The Beach – Let your worries wash away with the tide. Plus, relaxing at the beach doesn't cost you a penny, making this a relaxing and cheap date idea.
Do Some Taste-Testing – Find a local winery, brewery, or distillery. Or all three…just make sure you have the Uber app so you can get home safely 😉
Theatre – I love watching a LIVE show. There is just something about it just amazing.
Book A Massage – Or plan a spa day. Couple massages are a great way to relax and bond.
Go Sing Some Karaoke – I can NOT sing, but it's always fun watching others that think they can.
Make Reservations At A Trendy Restaurant – Go see what all the talk is about!
Go To A Sporting Event –

GO BOLTS!

We love watching hockey, so that's something we always think about. But we also like going to Spring Training games, the tickets are cheap, the food to good, and the seats are always great.
Jump For Your Love At A Trampoline Parks – They aren't just for kids! Jump until you kid your inner-child! Bonus: it's exercise.
Go Horseback Riding – They can be romantic and fun.
Movies – Yes, going to the movies is still an option.
Weekend Getaway – If you can, a weekend getaway is ALWAYS fabulous! If you can't go far, book a night at a local hotel and just "getaway" for everyday life for a night.
Experience A Local Museum – Was the last time you went to a museum when you were in grade school? You may just surprise yourself and enjoy them more now. Plus, with a little bit of research you may find free museums in your area, making this not only a unique date night but a cheap date night idea too!
Visit A Theme Park – We live in Florida and are lucky to have Busch Gardens, SeaWorld, and Disney in our backyards, but I am sure you all have some amusement parks too! Don't save all the fun for just the kids!
Take A Bike Ride – Trail rides are beautiful, great for you, and a great way to appreciate nature.
Camp – One of the most romantic date nights that my husband has ever planned for me was when he grabbed our RV out of storage and rented a campsite at a local campground for a night. It was inexpensive and so sweet! Don't have an RV or can't get away for the night? Go camping in your backyard or make a fort in the living room or your bedroom.
I know date nights can be few and far between sometimes, and I also know that is hard to decide on what to do when you actually get some precious time to yourselves, so I hope these date night ideas help you and your significant other too!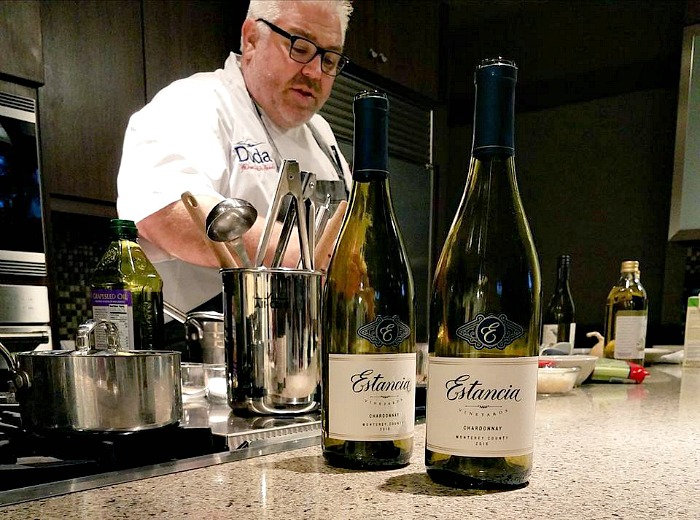 I also know that finding tickets are even finding locations for some of the date night ideas listed above can be hard, so I want to make that a bit easier for you all too. Ticket Club is the answer.
Basically, Ticket Club is where people in the know buy tickets. They have just about every sporting event, concert, and theatre option (including comedy and Broadway) out there and you can search by your city or any city.
Most ticket sites try to add in additional "service fees" at checkout, Ticket Club doesn't. With Ticket Club, you don't have to put up with hidden or additional charges, with a premier membership, and you won't pay a dime of service fees. Ever. Ticket Club sources its tickets from one of the world's largest and most reliable exchanges, and they have a 100% Guarantee.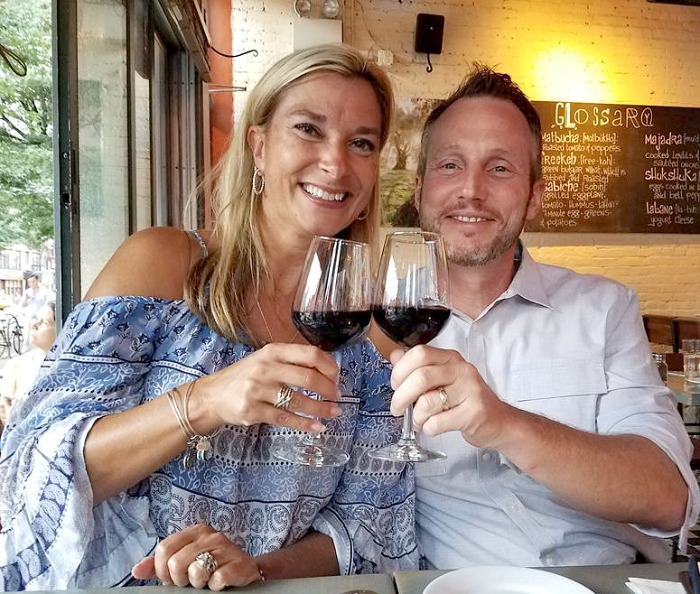 So, how much is the Ticket Club Membership?
FREE.
What?!
Well, for you (and all your friends!) it is 🙂
How do you get your Ticket Club membership for FREE?
Use code havfunsave to get a one-year membership for FREE when setting up a Ticket Club account
How many FREE memberships are available with the Ticket Club promo code havfunsave?
Unlimited! So be sure to share it with all your friends and family. They'll thank you for it. I mean, who doesn't want to save on fun stuff in their town or when they are traveling? I am already looking at shows in New York for the next time I can sneak away with my husband on a business trip 🙂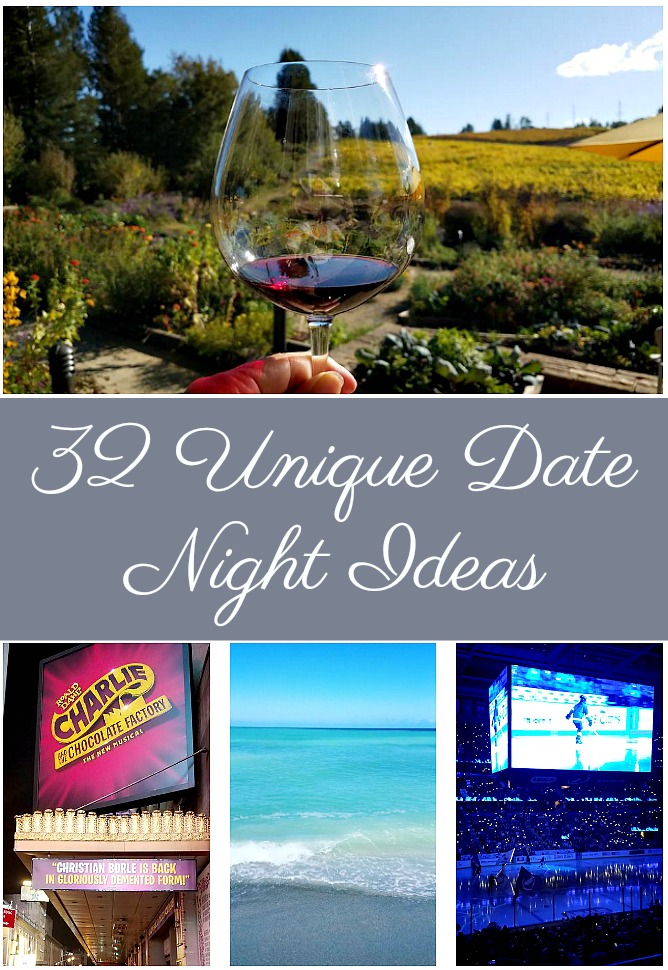 What is one of your favorite unique date night ideas? Will you be checking out Ticket Club to help you plan your next night out? I know I will be!
Find Food Wine Sunshine on Facebook, Twitter and Pinterest for more helpful tips and healthy recipes. And be sure to follow me on Instagram.