(Last Updated On: June 25, 2021)
Clearwater Florida is the home to world famous beaches, great foods and lots of things to do for everyone. Let this Top Things To Do In Clearwater Florida guide help you plan your Florida vacation or Florida stayaction.

Top Things to Do in Clearwater Florida
Clearwater is the smallest city in Florida's Tampa Bay area. Since it's close to Tampa and St. Petersburg, you might find yourself here if you're visiting the larger surrounding cities. These bigger places don't diminish Clearwater's appeal, though. With parks, beaches, and museums to explore, Clearwater is its own destination.
This city is a great destination for budget travelers who crave a Floridian vacation. While tourist hotspots like Orlando and Miami can be expensive to visit, a trip to Clearwater won't eat away at your bank account. Lodging is cheaper than what you'd find near Walt Disney World, and many of the must-see attractions here are free. When you can save so much money by staying in this city, it would be silly not to consider it!
These things to do in Clearwater are appropriate for both families and child-free adults. Whether your party enjoys relaxing attractions or more adventurous activities, there's something for everyone in this city!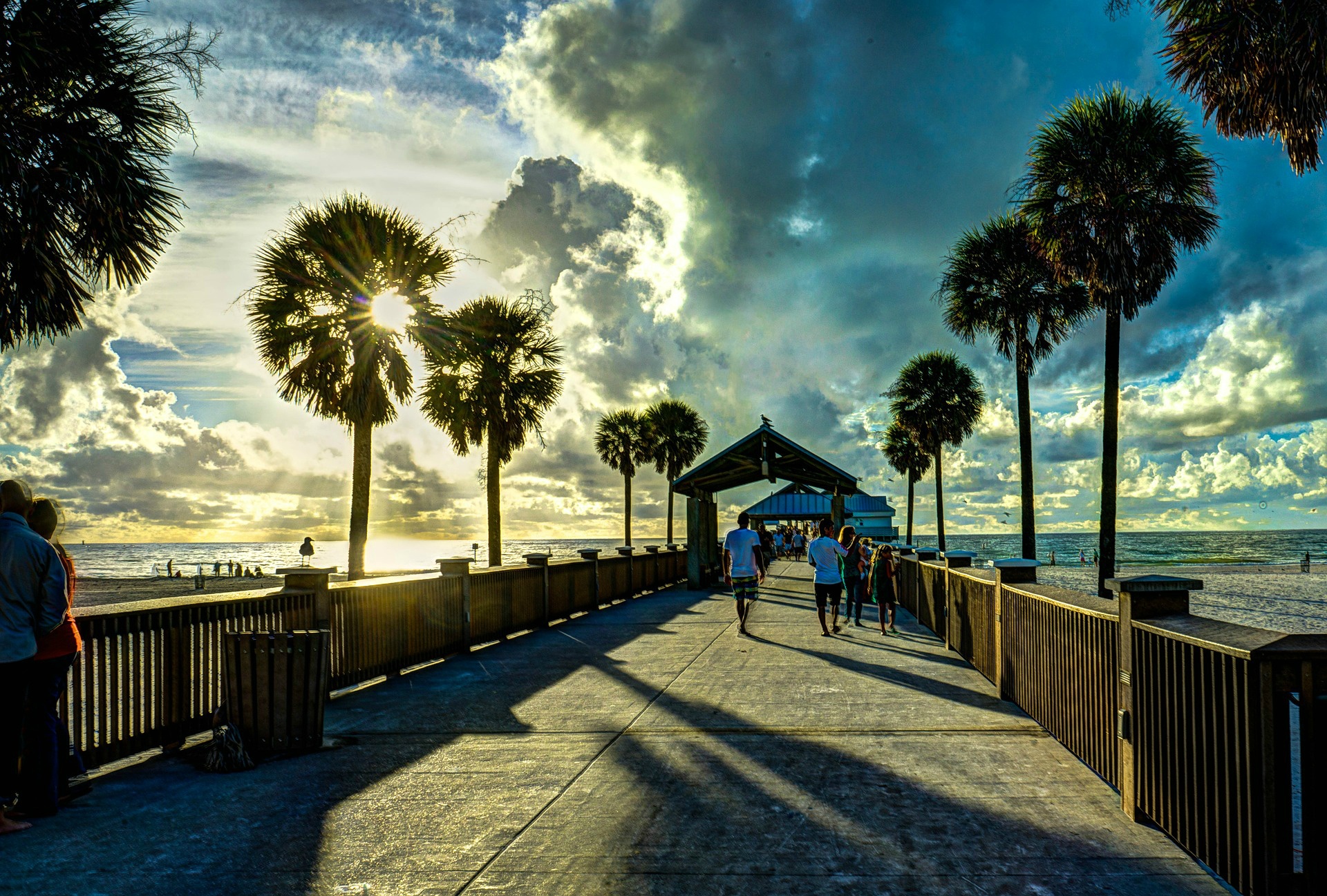 Best Things To Do In Clearwater
Catch a sunset celebration in Clearwater! Two hours before every sunset, this beachfront pier fills up with vendors and street performers. On the weekends, you can catch an outdoor movie at the pier's Sunset Cinema. If you're visiting Clearwater, you need to check out this nightly event!
Sunsets at Pier 60 is frequented by both locals and tourists. If you're catching a weekend movie, head to the "theater" early to reserve your spot on the lawn.
Clearwater Beach
Clearwater Beach's soft, white sand attracts sunbathers, parasailers, and paddle-boarders to the barrier island it sits on. Restaurants and shops line the beachfront, and you can catch an event here every day. The beach and its resorts have been ranked among the best in the United States!
This beachfront is known for its nightlife, beginning with Sunsets at Pier 60. Since there's a reason to visit Clearwater Beach at any time of the day, it will usually be somewhat crowded.
Sand Key Park is a barrier island linked to Clearwater Beach. This public park is divided into a beachfront section and a traditional park area. Park visitors can enjoy grills, playgrounds, and picnic shelters before heading to the beach to hike the nature trail, swim in the ocean, and purchase beachside concessions. Get a parking permit at Sand Key Park's automated pay stations, or purchase an annual parking pass if you'll be in Clearwater for a while.
In addition to these popular amenities, Sand Key Park also boasts a wildlife viewing area. From the benches on the salt marsh, beachgoers can see heron, great horned owls, and even sea turtles!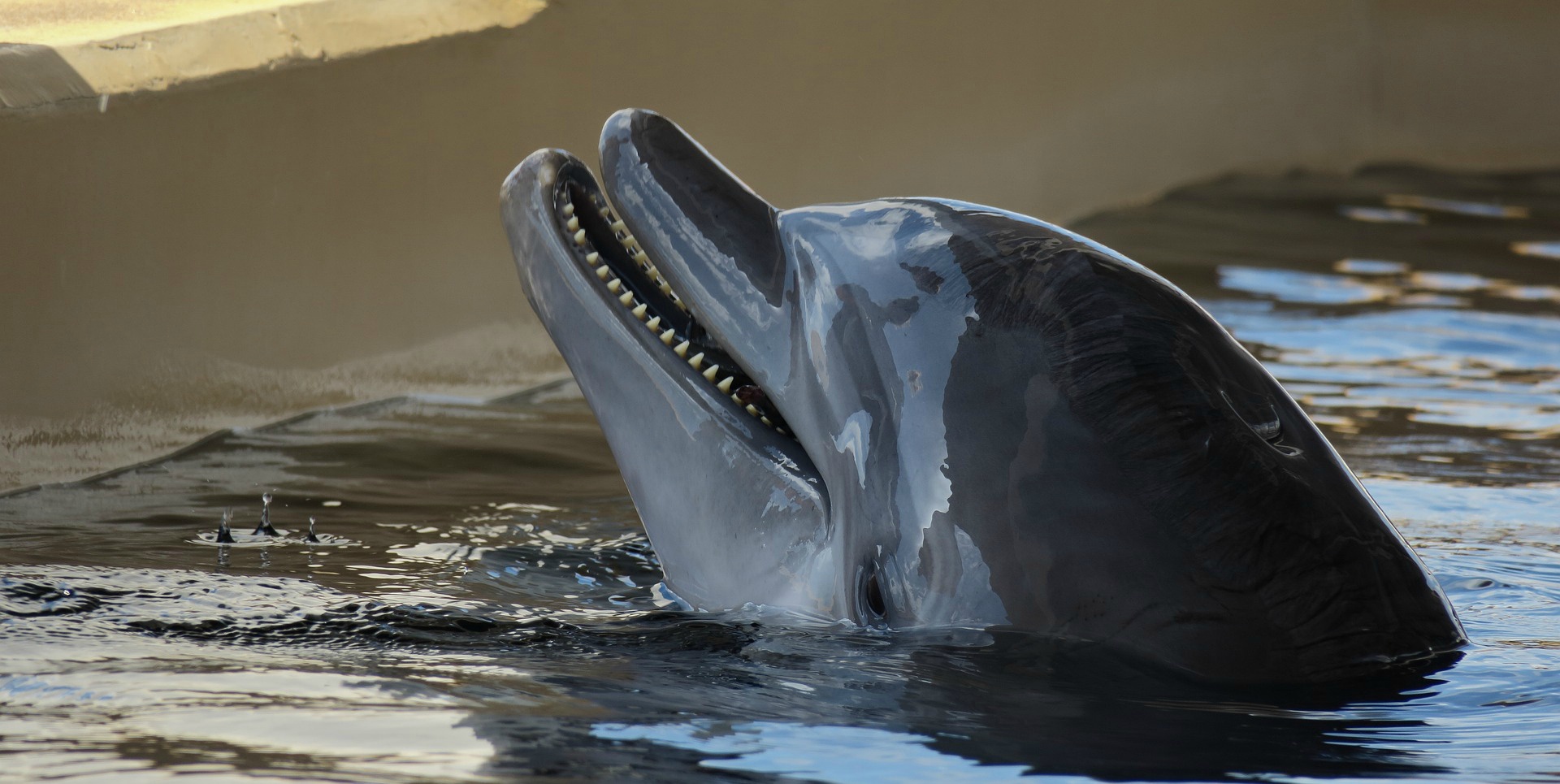 The aquarium is one of Clearwater's staple attractions. In the Winter Zone exhibit, you'll meet Winter and Hope, the resident bottlenose dolphins. You'll also find Mavis's Rescue Hideaway, a habitat filled with sea turtles, stingrays, and different kinds of fish. This is the one attraction in Clearwater you should splurge on!
The Clearwater Marine Aquarium's dolphins inspired the Dolphin Tales movies. Both movies were filmed at the Winter Zone!
Take a 1-hour flight tour of Clearwater to get a birds-eye view of the marine life. At Sky Surfing Aviation, an FAA certified flight instructor will teach you the basics of flying a trike as you soar over the Gulf of Mexico. Once you're over the water, the instructor will give you a choice: enjoy the view or take control of the plane. Sky Surfing Aviation caters to the most nervous flyers, but they can create a thrilling adventure for those who aren't afraid!
There is no age minimum or maximum for these introductory flight tours, and the aircrafts are incredibly safe. After every 100 hours of flight time, each plane must be inspected by an FAA certified mechanic.
Do you love baseball? Head to a Clearwater Threshers game at Spectrum Field! Minor league baseball games tend to be more interactive than the televised MLB matches, and tickets tend to be cheaper. Watch Clearwater's rising athletes compete against players from Fort Myers, Tampa, Daytona Beach, and other regional cities!
If you're visiting Clearwater with kids, consider buying a Lil' Anglers Club membership for them. For $25, children under age 13 enjoy premium box tickets at any Thursday home game, food vouchers, fun activities, and membership swag.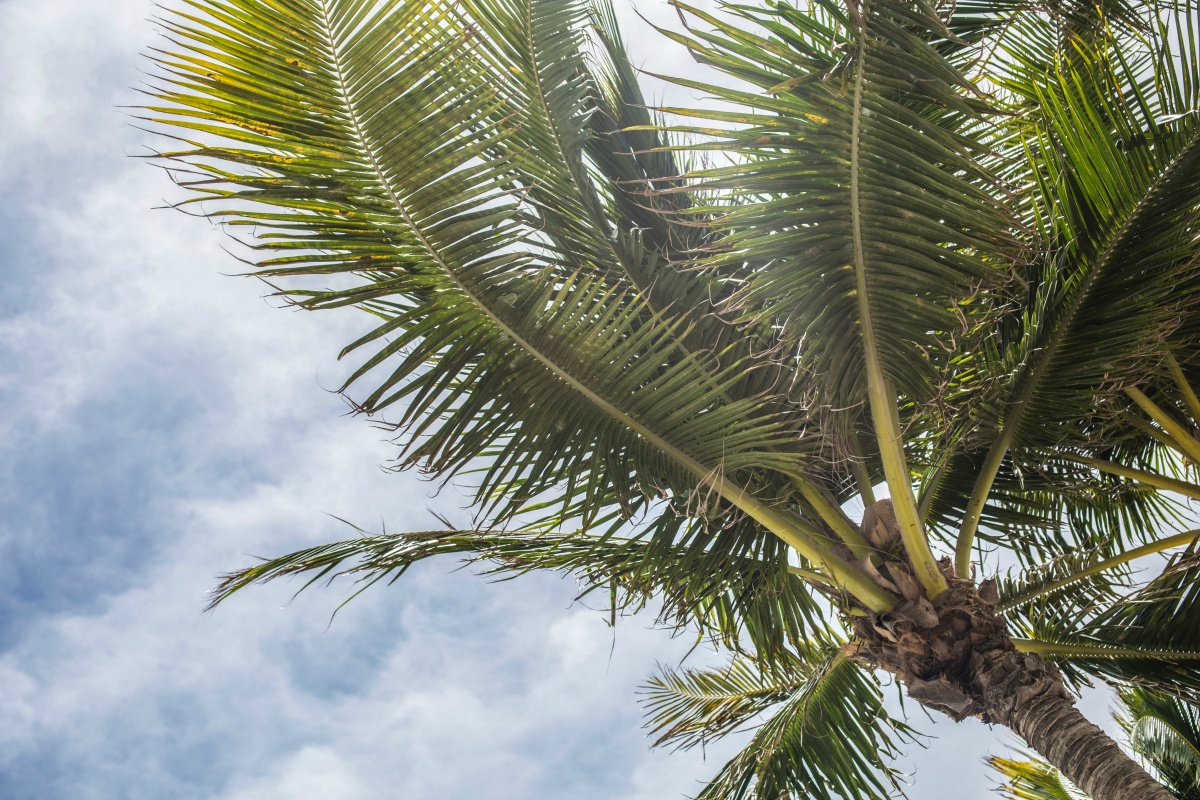 This 51-acre nature preserve is filled with trails, boardwalks, and ponds. The park's ecosystem is vast and varied – you'll encounter plenty of birds, gopher turtles, raccoons, and other animals under the oak tree canopies. Visitors can take a self-guided tour of Moccasin Lake Nature Park, or they can call to schedule an educational tour.
Those who're up for a challenge should check out Moccasin Lake's orienteering course. Find the park's detailed directions and clues here.
The Capitol Theatre is a concert venue with a 750-person seating capacity. While you're likely to see smaller acts here, you might be able to catch more well-known events. See if Hot Tuna, Meat Loaf, or Sinbad will be playing while you're in Clearwater!
Even if you don't recognize anyone on the lineup for the week you're visiting, learn more about that week's performers. Buy tickets for an act you've never heard of – they might become your new favorite musicians!
On this scenic cruise, you'll be on the lookout for dolphins in their natural habitat. Along the way, you'll get to partake in a treasure hunt, water gun games, and other fun activities. This family-friendly adventure will entertain both children and kids at heart. There's even an adults-only deck with free beer and wine!
Many of the pirate cruise's children's activities are supervised, allowing parents to actually enjoy the private 3rd deck.
This exciting 18-hole miniature golf course features caves, waterfalls, and a wooden pirate ship. When you're done playing the course, visit the game room for even more fun. Try to find the parrot that oversees the course!
Be prepared to do some walking and climbing, as the course is large with plenty of intentional obstacles.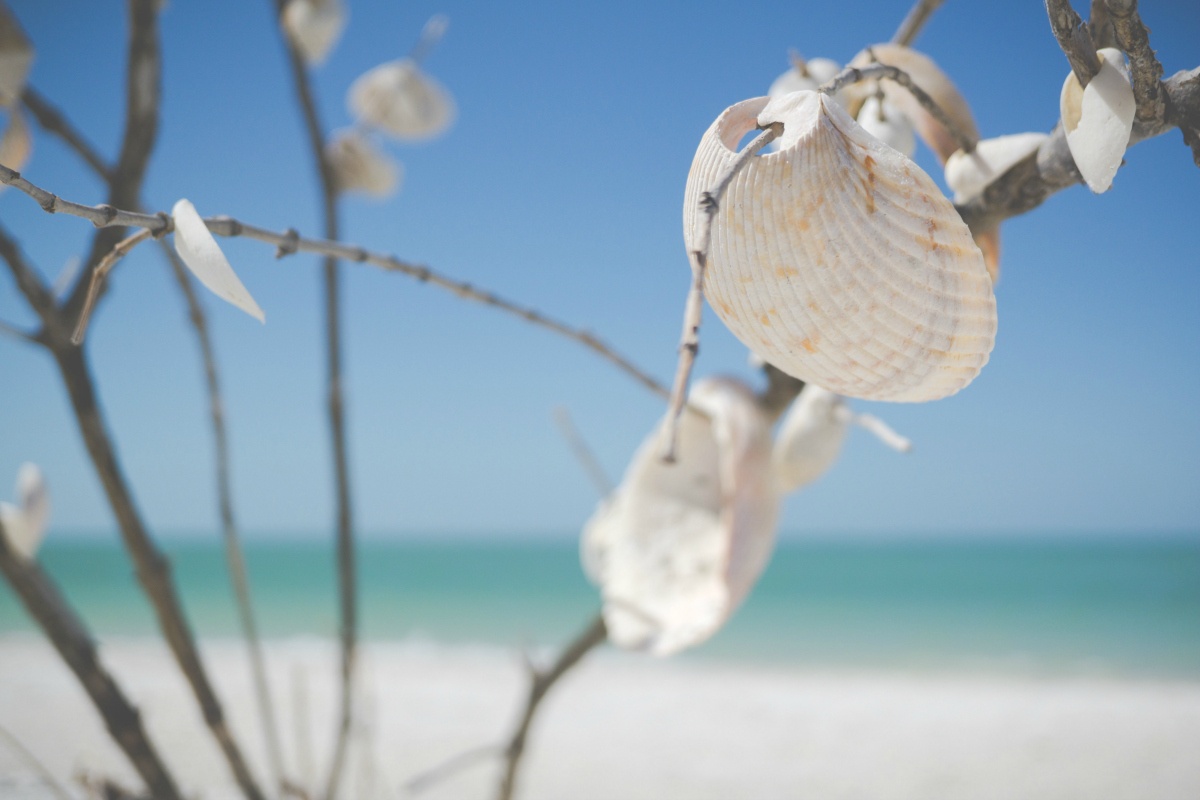 Clearwater has enough fun things to do to spend several days in the sunny city. Whether you're traveling with kids, alone, or with a party of adults, this Sunshine State should be on your Tampa Bay trip itinerary. See what awaits you on Florida's central coast!
Have you been to Clearwater? What is one of your top things to do in Clearwater Florida?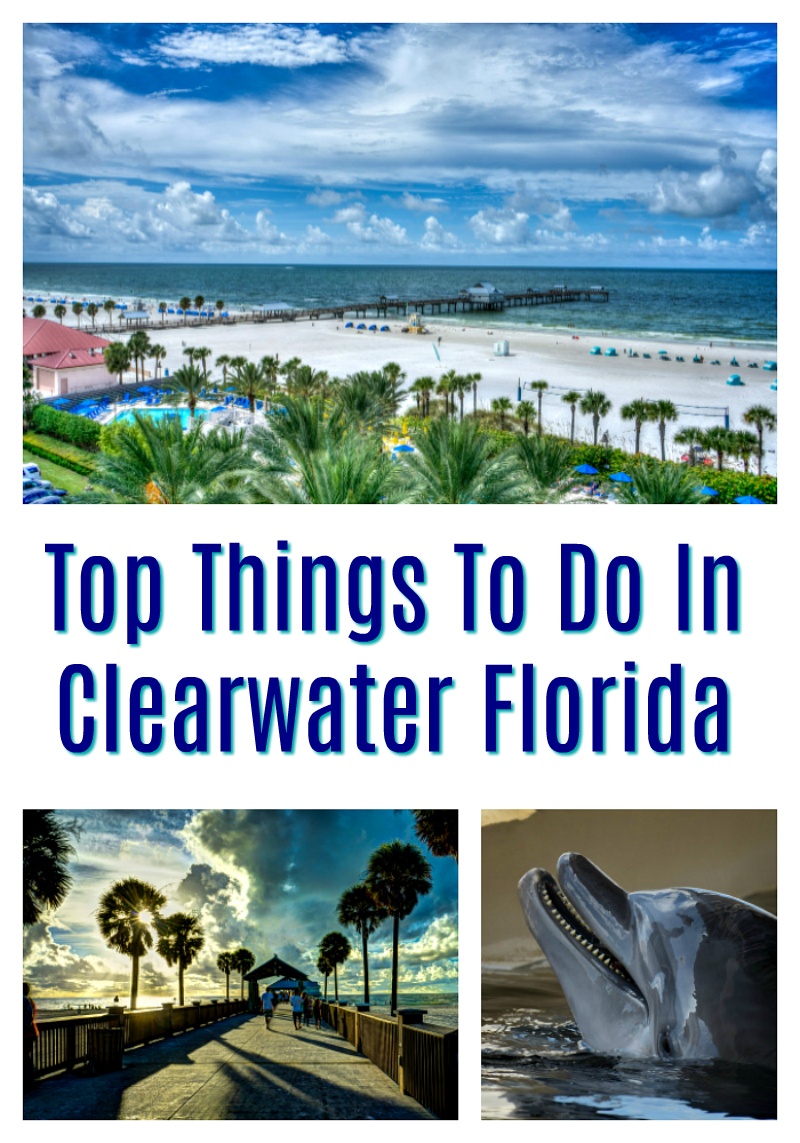 Follow Food Wine Sunshine on Facebook, Twitter, Pinterest, and Instagram for more Florida Family Fun!