(Last Updated On: August 11, 2020)
Wine tasting is a great way to discover new wines and visit the surrounding areas, but before you head off to the vineyards, be sure to review this Wine Tasting Etiquette.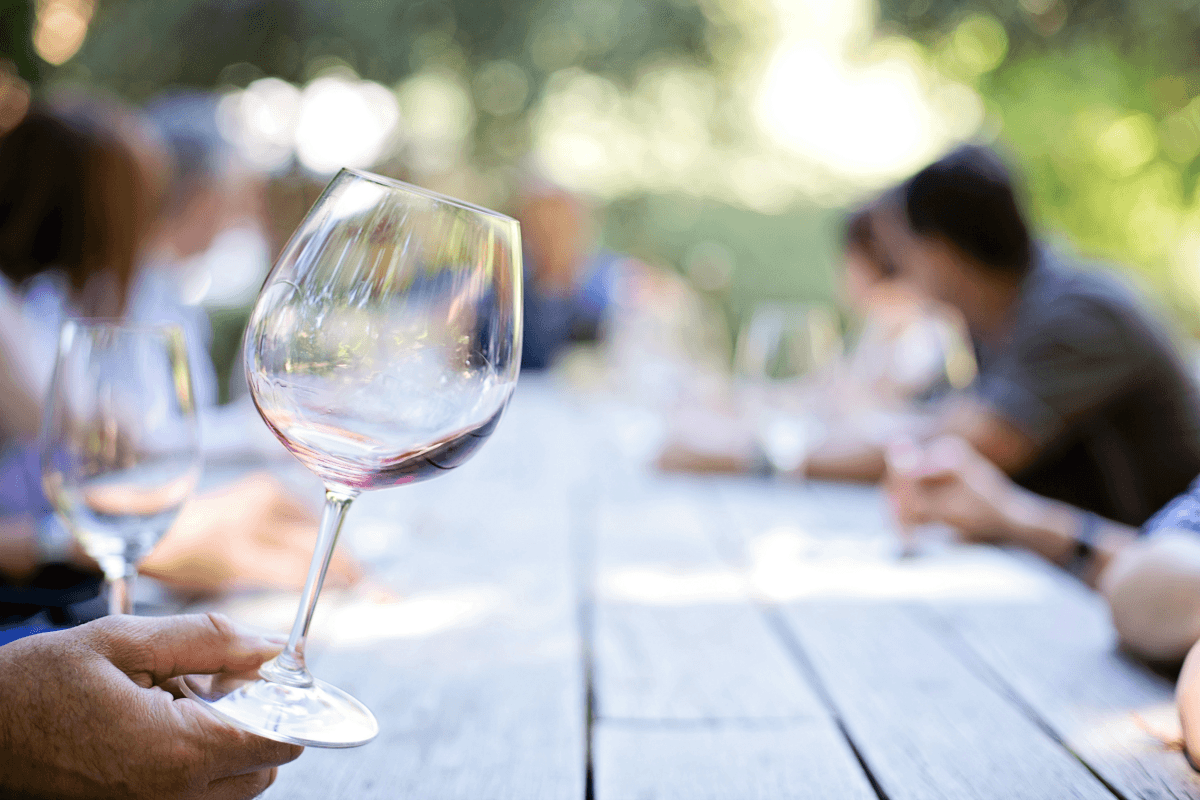 Wine Tasting Etiquette
Many wineries are family-run businesses. Wine is a labor of love after all. When visiting a wine tasting room be sure to consider yourself a guest. The staff and owners are proud of their wine tasting room and their wines. It's important to the staff that you enjoy your visit, but before you walk into the facility know that tasting rooms are different than festivals or bars.
The atmosphere in a winery tasting room is usually relaxed, a little casual, yet sophisticated. You don't have to dress up to attend a wine tasting, shorts and athletic shoes are completely acceptable, but so is business casual, just dress respectfully. When you are getting ready to leave to visit wineries, be sure to not wear too much perfume or aftershave, if that is the only thing you can smell, it will not permit you to taste the wine effectively. Especially since one of the first things you will do is smell the wine once it is poured. Sense of taste is influenced by the sense of smell. Do not walk into the winery chewing gum, that will also distort the taste of the wine. You are wine tasting to actually taste the wine, not your gum or perfume. Be sure to be respectful of the people around you at the winery, talk in quiet conversational tones, no need to yell and be boisterous.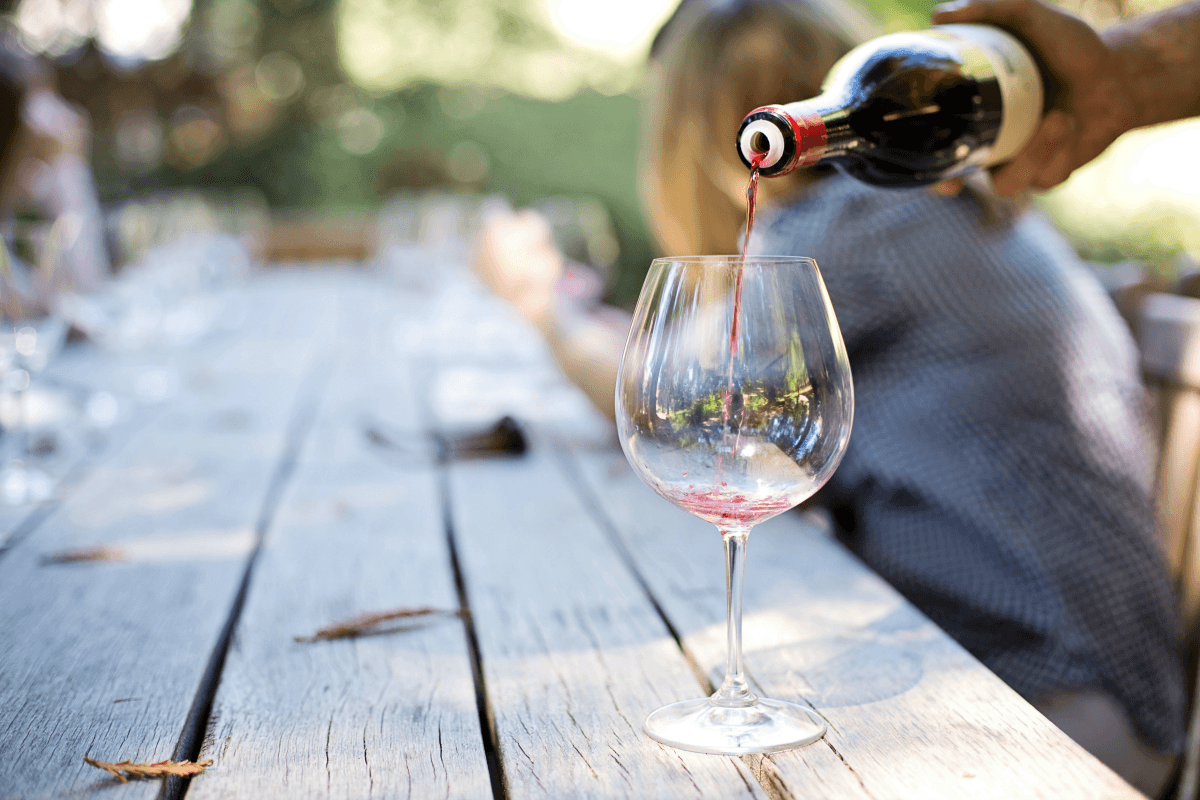 When you get your wine, remember these simple steps: See, Swirl, Sniff, Sip, Swish. Look at the color of the wine, it is a deep red Cabernet Sauvignon or a crisp-looking Sauvignon Blanc. Swirl the wine to help release the aromas of the wine. Sniff the wine, as I mentioned above, this will influence your taste as well. Sniff and discover the fragrance of the wine, is it earthy or are there notes of citrus. Sip, slowly sip the wine. Once it is in your mouth, it is common to swish it in your mouth, or even "chew" it to get all the complexity of the flavors. At this point, you are also welcome to spit or swallow. Cheers.
When planning your visit to a winery, or several, be aware that weekends are usually much busier than weekdays. If you go on a slower day, the wine host may have more time to talk to you about the wines and the history of the winery. If the tasting room is busy, do not force your way to the tasting bar. Walk around the winery, visit the grounds, see if there is a gift shop, there may be tables set up outside for guests to sit at and enjoy a glass of wine or patiently wait for a spot at the tasting bar. When it is tie to visit the bar, feel free to take your time and enjoy the wines and the conversation, but be mindful if people are waiting.
The tasting representative always pours the wines in a particular order based upon the style of wine. You will usually start with white wine and move on to red wine. If you choose not to drink a particular wine that's completely okay, in fact, if you only like red wines, just let the tasting host know, their goal is for you to enjoy your wine tasting experience. You can also cover your wine glass with your fingers to let them know that would like to not taste a specific wine.
This may seem like common sense, but do not pick up a bottle and pour your own tasting. When the wine host is ready, they will pour the wine. If you really enjoyed a particular wine, many wineries will offer to sell you a glass of wine. If you would like to buy a bottle, that is always an option as well.
If you do not want to finish the wine in your glass at a tasting it is perfectly acceptable to pour it into a spit bucket. You can also spit your wine into the bucket, I know it sounds weird, but it totally acceptable. In fact, depending on how many tastings you are doing, it's encouraged. Your wine pour may be small, but they do add up.
If you are offered a piece of cheese or a cracker at the winery, remember that these are served to help you cleanse your palate or to experience the wine paired with food, it is not meant to be a meal. If you happen to be hungry while you are out wine tasting, look for wineries that have a restaurant in them or close by. Some wineries also encourage you to bring a picnic style lunch so you can sit and enjoy their beautiful grounds. Before packing your lunch, be sure to call ahead and make sure it's acceptable. And be sure to not bring your own wine or alcohol. Not only would it be considered rude, but laws may restrict it as well.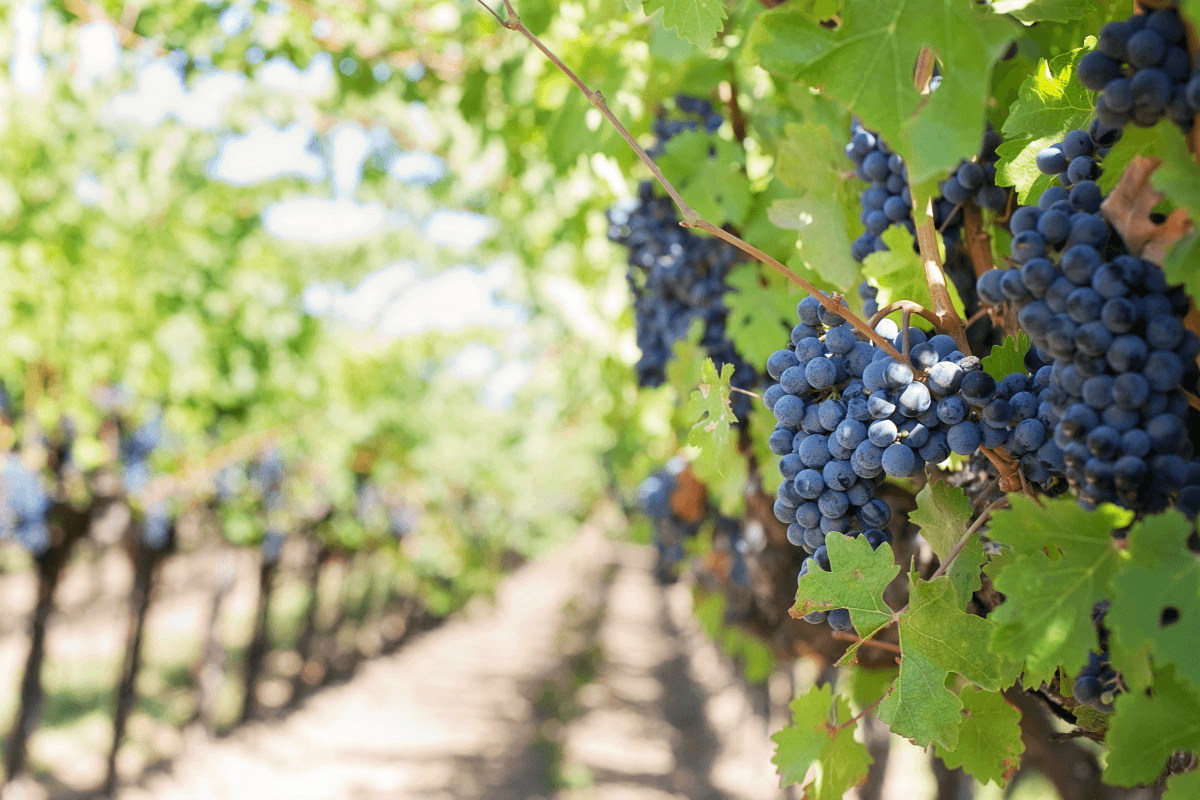 While you are at the winery, it they offer tours of the vineyard, be sure to not pick or even touch the grapes. Think of the saying "Take only pictures and leave only footprints." Vineyards are a working farm and a livelihood for the family that owns it and the employees.
Wine tasting is a wonderful way to experience wines from different locations and regions, feel free to buy the wines you like when tasting, but it's not required.
Have you been wine tasting before? Do you always follow this wine tasting etiquette? What are some of your favorite wineries?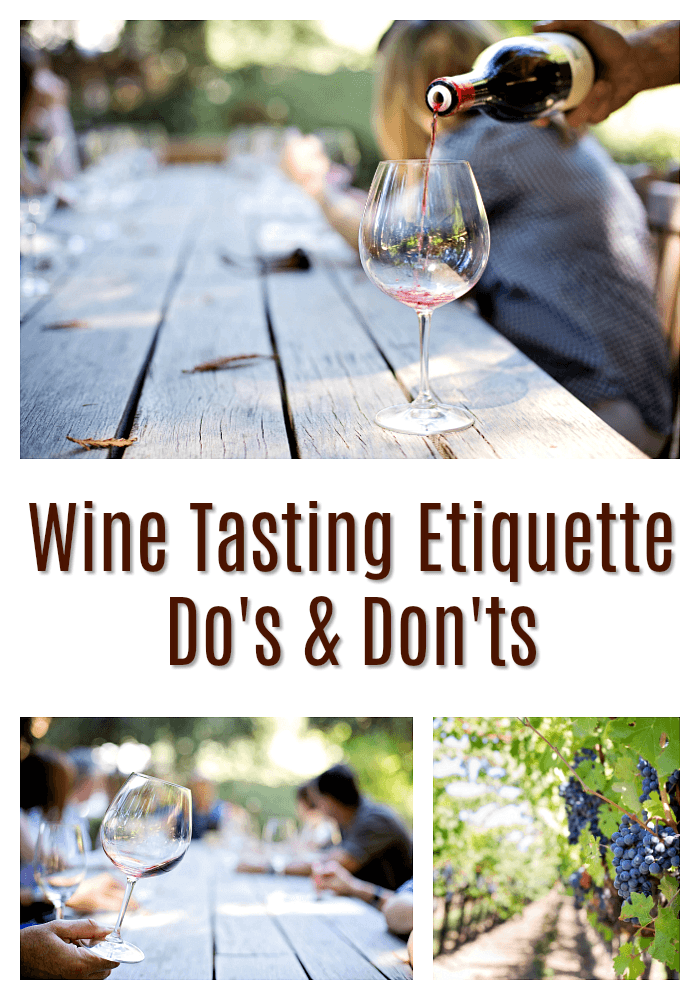 Be sure to follow Food Wine Sunshine on Facebook, Twitter, Pinterest, and Instagram for more wine tips and experiences, healthy recipes, and travel.