(Last Updated On: August 31, 2020)
Pinot Noir is typically light to medium-bodied red wine, that is usually fruit-forward. The pinot noir grape is notoriously hard to grow. Learn more about the winegrape and the wine. Cheers!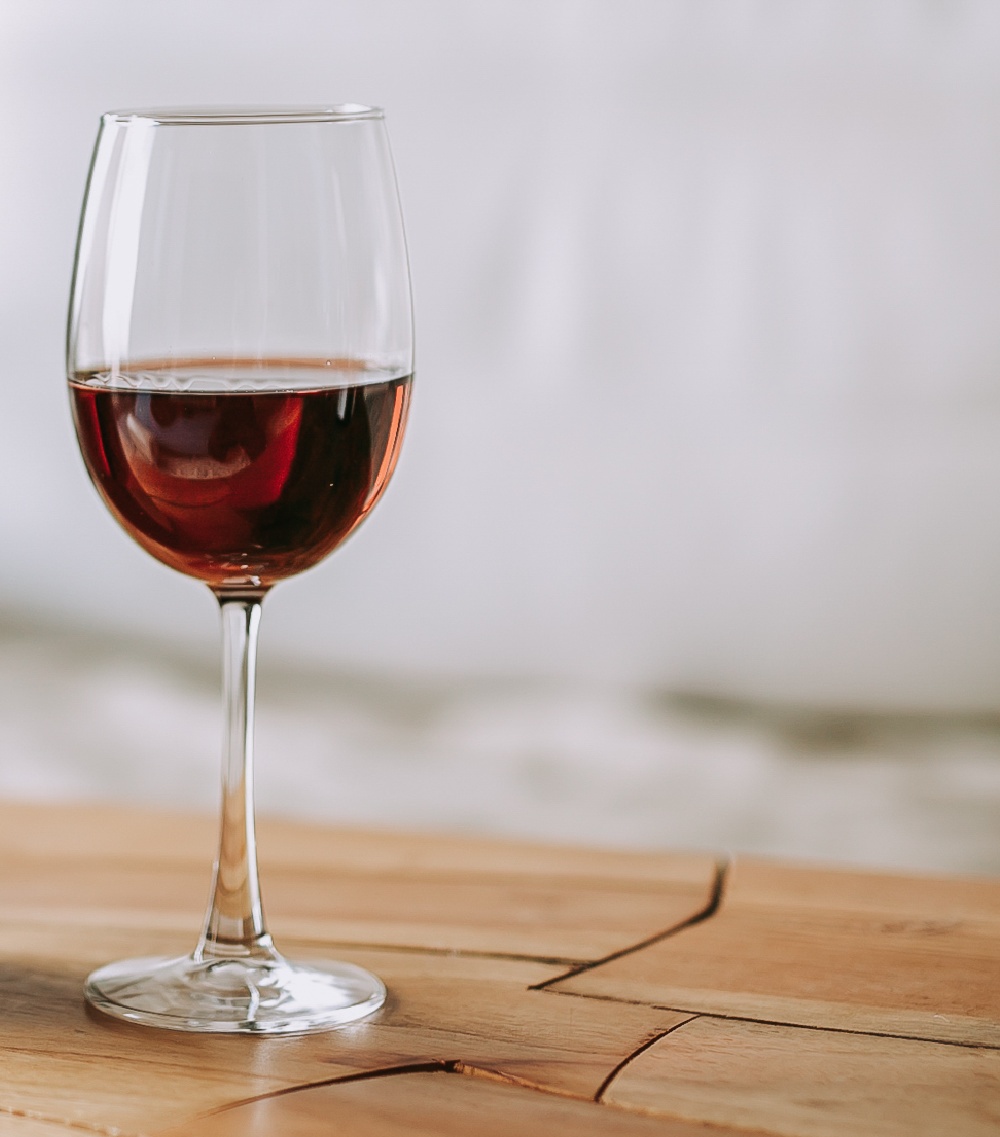 An Introduction To Pinot Noir
Pinot Noir is described as a popular red wine and the oldest grape variety used in wine, although it is a difficult grape to grow and deal with in the winery. Pinot Noir is a lighter colored and flavored red wine. The name Pinot Noir is derived from the French words for "pine" and "black."
Many of today's most celebrated varieties are relative newcomers to the history of winegrapes. Cabernet Sauvignon didn't appear on stage until the 17th century. Zinfandel wasn't known until the middle of the 19th. But some of our most celebrated varieties have ancient roots: Sauvignon Blanc, Cabernet Franc, Syrah, and others.
No winegrape variety compares to Pinot Noir for its ability to shape such a large sector of the modern international wine industry. Its roots are lost in the mists of antiquity. Its name comes from the cluster's supposed resemblance to a pine cone.
Pinot Noir is, of course, the classic red grape of Burgundy. The pinot noir grape is one of the oldest grape varieties known to be cultivated for the purpose of making wine. It's got a reputation as one of the most obstinate grapes a vintner could grow. The grape often refuses to pass consistent flavor and aroma profiles on to its offspring. Many of the afflictions known to grapes are common to pinot noir. Despite thriving in cooler climates, it's particularly susceptible to spring frosts. And if that's not enough, pinot noir produces thin-skinned grapes that dry out quickly if not picked promptly. Pinot Noir is also notoriously difficult to turn into wine. But it has performed spectacularly in a few microclimates in the U.S. Most notably, Oregon's Willamette Valley, California's Santa Lucia Highlands, Santa Rita Hills, Sonoma Coast, and Russian River. An Oregon Pinot Noir from the Eyrie Vineyard bested all Burgundian entries in a celebrated blind tasting in Dijon, France, in 1975.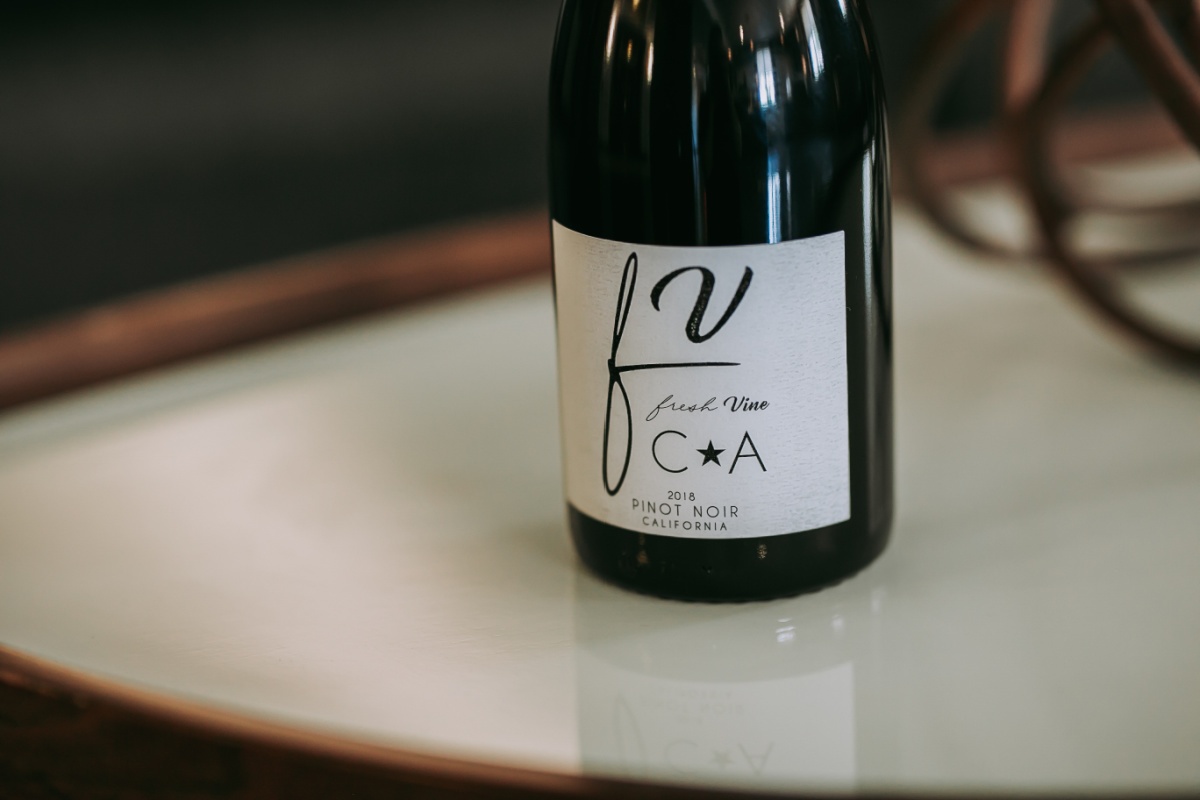 Pinot Noir's Uniqueness
Pinot Noir is one of the most genetically unstable winegrapes in the world. There are more registered clones of Pinot Noir than any other variety—by far. This could be considered a fault, but because of this characteristic, Pinot Noir has been able to mutate into a plethora of other splendid varieties: Pinot Blanc, Pinot Gris, Aligoté, and even the red Gamay Noir, the principle grape of Beaujolais.
Pinot Noir and Chardonnay
Chardonnay, in spite of California wineries' penchant for labeling their wines Pinot Chardonnay back in the 1960s, is completely unrelated to Pinot Noir. Well, not completely. Recent DNA fingerprinting at the University of California at Davis has determined that the parentage of Chardonnay involves a natural cross between a now-obscure French grape called Gouais Blanc and—Pinot Blanc! So perhaps those old California wineries that called their wine Pinot Chardonnay were inadvertently on to something.
Pinot Noir and "Terroir"
The French have always insisted that the location of a vineyard trumps everything else, including the variety being grown there. So French wine labels (except for Alsace and parts of southern France) name the wine after the appellation, not the variety. You have to know that Eschezeau is Pinot Noir grown in the Eschezeau vineyard. New World winemakers have historically decried that notion and have labeled their wines after the variety, except for blends that carry proprietary names such as "Big House Red."
We are beginning to learn the truth of that matter. Cuttings from the famed Romanée-Conti vineyard have been planted in several very promising locations in California, the earliest being an effort by André Tschelistcheff in the hills west of Paso Robles in the early 1970s. Another such effort is carried on in the Pisoni Vineyard in Santa Lucia Highlands.
The results have been terrific, but no competition for the original. It's all about Pinot Noir's tendency to mutate. It takes on characteristics associated with the very particular terroir in which it's growing like no other variety. And so Pinot Noir from Adelaida's HMR Vineyard (Romanée-Conti clone) and Pisoni (Monterey County, Santa Lucia Highlands) have virtually nothing in common in the final product. And neither one bears the faintest resemblance to Romanée-Conti.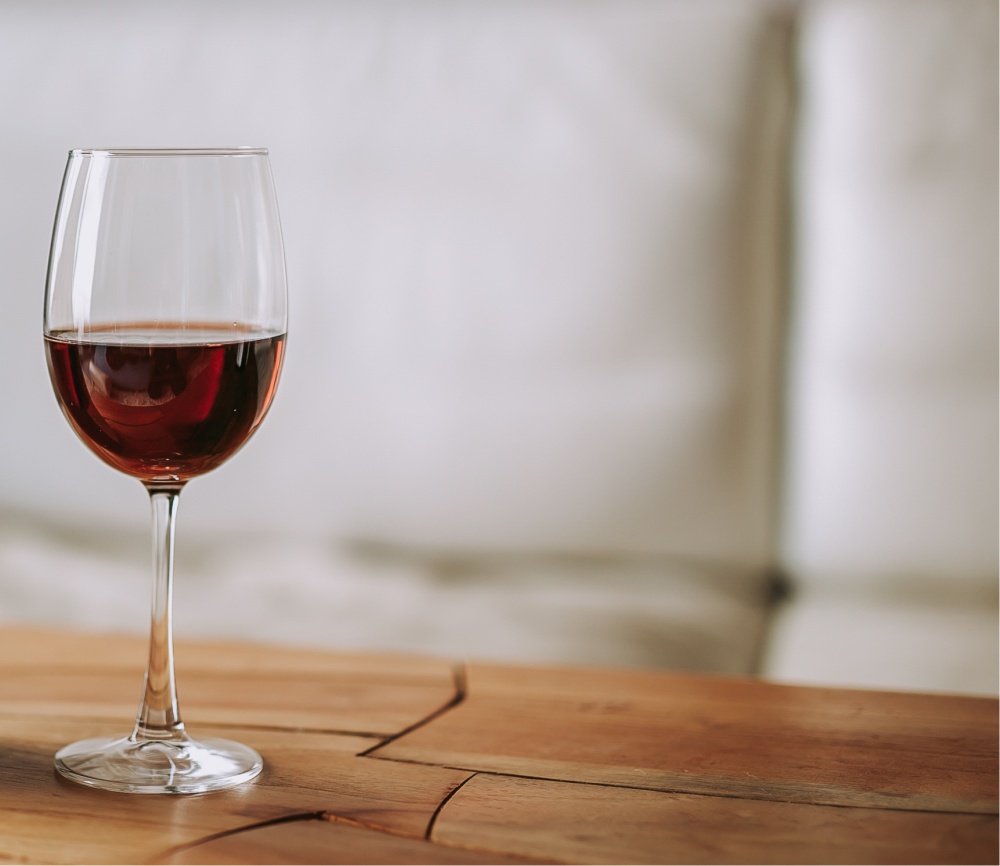 Pinot Noir and Looking Forward
When we look back to celebrate the wonderful wine varieties that Pinot Noir has parented, it's hard not to imagine that these mutations might not be only a thing of the past. Might this distinguished grape continue to bless us with lovely new varieties? Probably not.
Winegrowing today differs from the past in one very important way. Old vineyards almost always contained mixed varieties that allowed cross-pollination. Sports and mutations are always possible, but today's vineyards are almost always in monoculture and provide little opportunity for vines to interact with other varieties.
While Pinot Noir can be complicated at times, but when this wine works, it works brilliantly. A good Pinot Noir has a complex nose, often with an aroma of ripe grapes and black cherries.
There will often be a hint of spiciness, maybe cinnamon or sassafras. Many tasters will also describe ripe tomato, mushroom, and barnyard. This wine is full-bodied, not heavy, and low in acid and tannins. It's full in flavor despite its delicacy. When Pinot Noir is done right, people have described it as being like liquid silk.
Next, I have a few words about choosing Pinot Noir. If this is the first bottle you've tried, go to the liquor store and talk to people. Liquor store employees are usually knowledgeable enough to help guide a person's first purchase. Pay attention to the wine's appellation. This will tell you where the grapes come from.
And just like any other food product, the better the grape, the better the wine. For now, I'd recommend Oregon, Sonoma County Califorina, or New Zealand wines. Stick to wines 2-6 years old as older wines tend to be over the hill.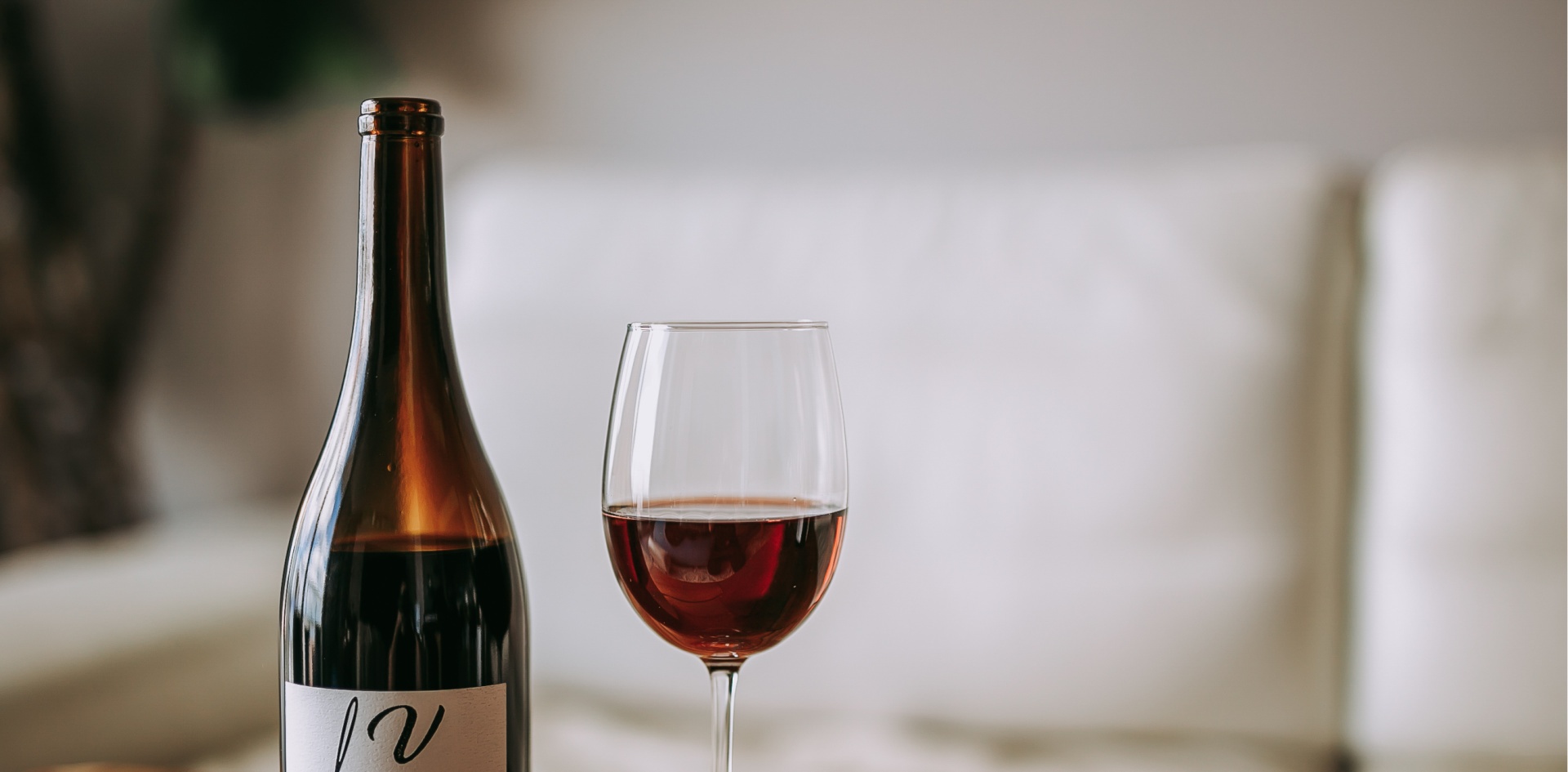 In selecting a Pinot Noir wine, pay attention to several criteria such as its region, climate, flavor, year, age, food, and price.
By Region
The best quality Pinot Noirs are found in Burgundy, France, as well as California, Oregon, USA, and New Zealand. Other countries that grow Pinot Noir are Australia, Austria, Brazil, Canada, Germany, Greece, Hungary, Italy, and Switzerland.
By Climate
Pinot Noir grape is quite tolerant of the climate with warm days and cool evenings, although it can be richer when it is grown in cooler and more humid climates.
By Flavor
Pinot Noir's complex aroma has hints of ripe grape, black cherry along with the spices of sassafras, cinnamon, and mint. Its various flavors broadly arrange from fruit (cherry, strawberry, raspberry, ripe tomato), floral (violet and rose petal), spice (rosemary, cinnamon, peppermint), the terroir (mushroom, earth, truffle, leather, meat), herbal (beet, oregano, green tea, black olive), light oak (vanilla, coconut, sweet wood) and heavy oak such as oak itself, smoke, toast, and tar.
By Food
Pinot Noir is best paired with simple and rich foods such as grilled salmon, roast beef, or any dish that features mushrooms as the main flavor element. Other main dishes that match well with Pinot Noir include lamb, pheasant, and duck. It also pairs well with vegetables and baked or grilled chicken.
By Price
Acacia Pinot Noir, Carneros about $27
Aromas of bright red cherry and cinnamon spice are followed by flavors of dark, complex fruit with a lilt of decaying leaves and mushroom/mineral.
Bouchaine Pinot Noir "Gee Vineyard" Carneros, Napa Valley about $88
Spiced inspired aromas of black cherry and mineral, and then there are flavors of cheerful red and black cherry, licorice, strawberry jam, complex spice, and beautiful mineral elements.
Castle Rock Pinot Noir, Russian River about $10
Fruit forward aromas of strawberry jam and lots of spice, then flavors of very ripe strawberry and red cherry with a touch of cinnamon followed.
Fresh Vine Pinot Noir, Califorina, about $20
Floral on the nose (think rose petals) along with dark cherry and baking spices. This ruby red wine is medium-bodied with light acidity. Fresh Vine Wine is also low sugar and low carb.
Obviously you can very different price points for this red wine, taste before you buy whenever you can. Some liquor stores offer wines by the glass, so customers don't have to suffer through a whole bottle of wine they're not going to enjoy. Wine can be expensive for that sort of trial and error.
When you get right down to it, experiment as much as is practical. And don't worry if you get the occasional bottle that doesn't work for you. Not every wine will amazing. Just ask lots of questions and try new wines whenever you can. As long as you surround yourself with knowledgeable people, you'll have a long and rewarding relationship with this delightful red wine.
What is one of your favorite red wines? Have you tried Pinot Noir before?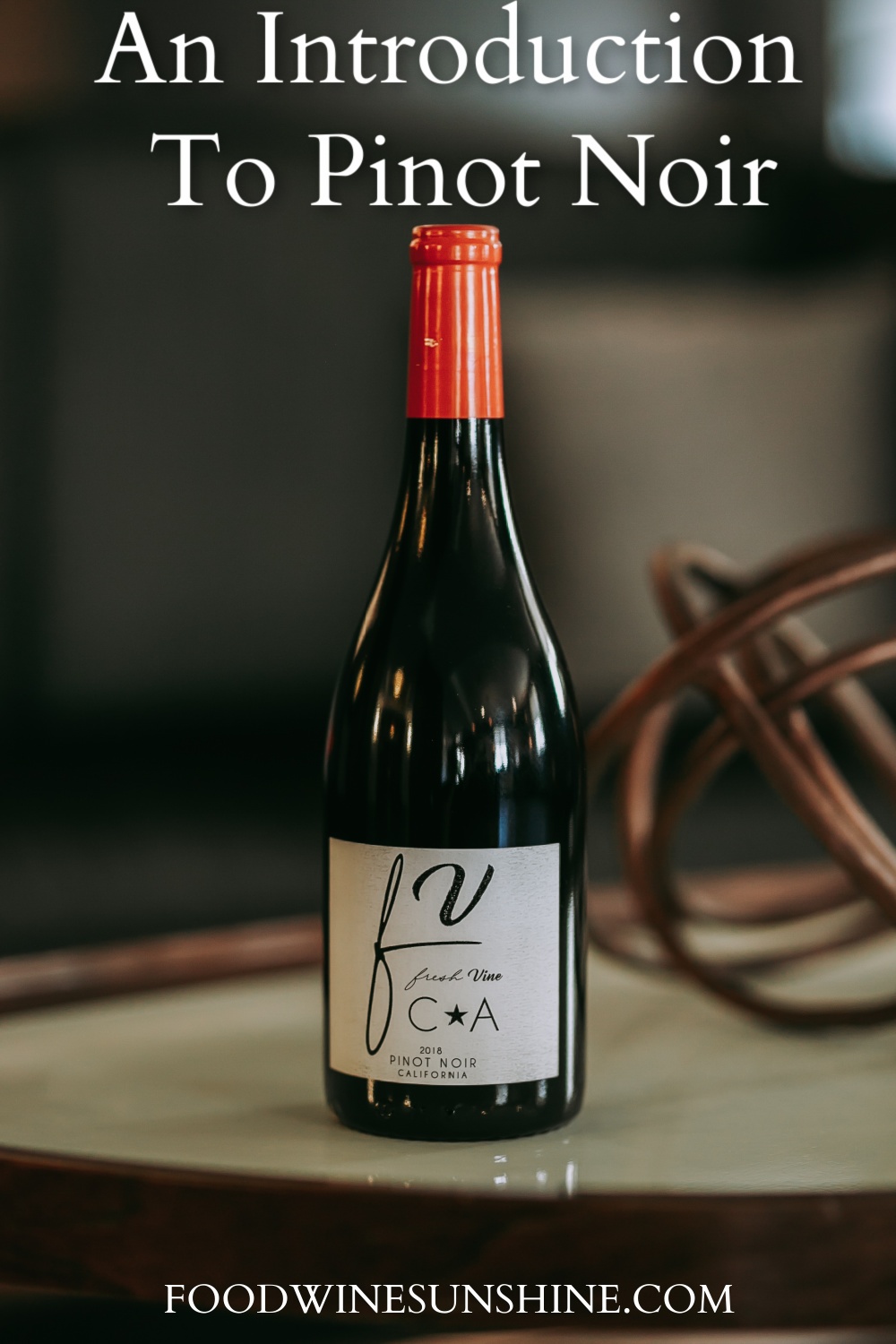 Be sure to check out Food Wine Sunshine on Facebook, Twitter, Pinterest, and Instagram for more wine tips, cocktails, healthy recipes, and fun things to do.