(Last Updated On: February 14, 2020)
Tampa is filled with outstanding restaurants, here are the Best Date Night Tampa Restaurants. Your favorite date night spot in Tampa not on the list? Be sure to let me know what it is.

5 Best Date Night Tampa Restaurants
Everyone needs a night out now and then. And whether it's because you don't want to cook that night, or because you are celebrating something special, a nice date night is always welcome. My husband and I have dined at quite a few restaurants in Tampa, but definitely not them all, so if you have a favorite date night restaurant in the Tampa Bay that you think should be on this list, be sure to reach out to me and I can get it added!
Best Date Night Tampa Restaurants
Located right on the Tampa Riverwalk with gorgeous views, a fun outside area, a stellar wine list and outstanding menu, you can't go wrong having a night out at Ulele. Be sure to try the charbroiled oysters! The Caymus Cabernet is reasonably priced here as well, so be sure to grab a bottle.
The Columbia Restaurant in Ybor is a piece of Tampa history. I'm sure it will always be on my list of best date night Tampa restaurants for that reason alone! Go for the incredible sangria, the homemade bread and the 1905 salad, but be sure to take in a piece of the history while you are there too.
This one is not too far from our house, so we end up at Sacred Pepper frequently. The food is delicious. I definitely recommend the blackened steak bites for an appetizer, and the short rib pasta is a family favorite. For dessert, the bread pudding is remarkable. If your wine tastes are a bit higher end, just ask for the Reserve Wine List.
Datz has a fun atmosphere, eclectic eats and out of the this world desserts. Be sure to come hungry because the portions are HUGE.
A cute little Italian restaurant actually in North Tampa. Well, more like Land O' Lakes. It's been there for over 15 years and is family run. They also believe in farm to table eats, so everything is fresh and delicious. The do have a gluten-free menu for those with sensitivities as well.
I know, I promised 5 best date night Tampa restaurants, but I couldn't help myself. I had to add this one because it's such a fun place to go on a date. Not sure what kind of food you want but you know you want a fun atmosphere? Head to Sparkman's Wharf! There are a lot of options, but no assigned seating, so keep a look out for an open table. They also have entertainment at night, and it's on the water! We really like the empanadas at Montados, and the pizza at The Corners was also a favorite.
What is your top choice for the best date night Tampa restaurants? Let me know so I can get it added to my list!
Looking for more than just date night restaurants? Check out these 32 Unique Date Night Ideas.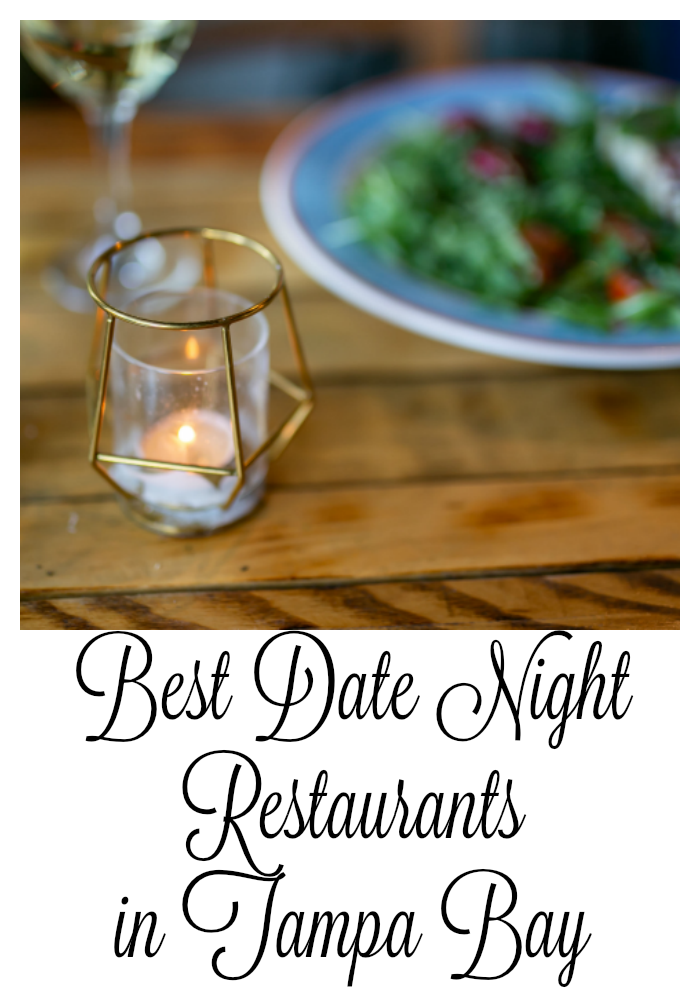 Be sure to follow me on Facebook, Twitter, Pinterest, Google + and Instagram for more things to do in Florida, healthy recipes, and more.