(Last Updated On: December 16, 2019)
We are always looking for the best beef empanadas when we are at the farmer's market or out shopping, and now I have found the perfect empanadas. I MADE THEM! My family and I think that these are the best beef empanadas, and I think you will too!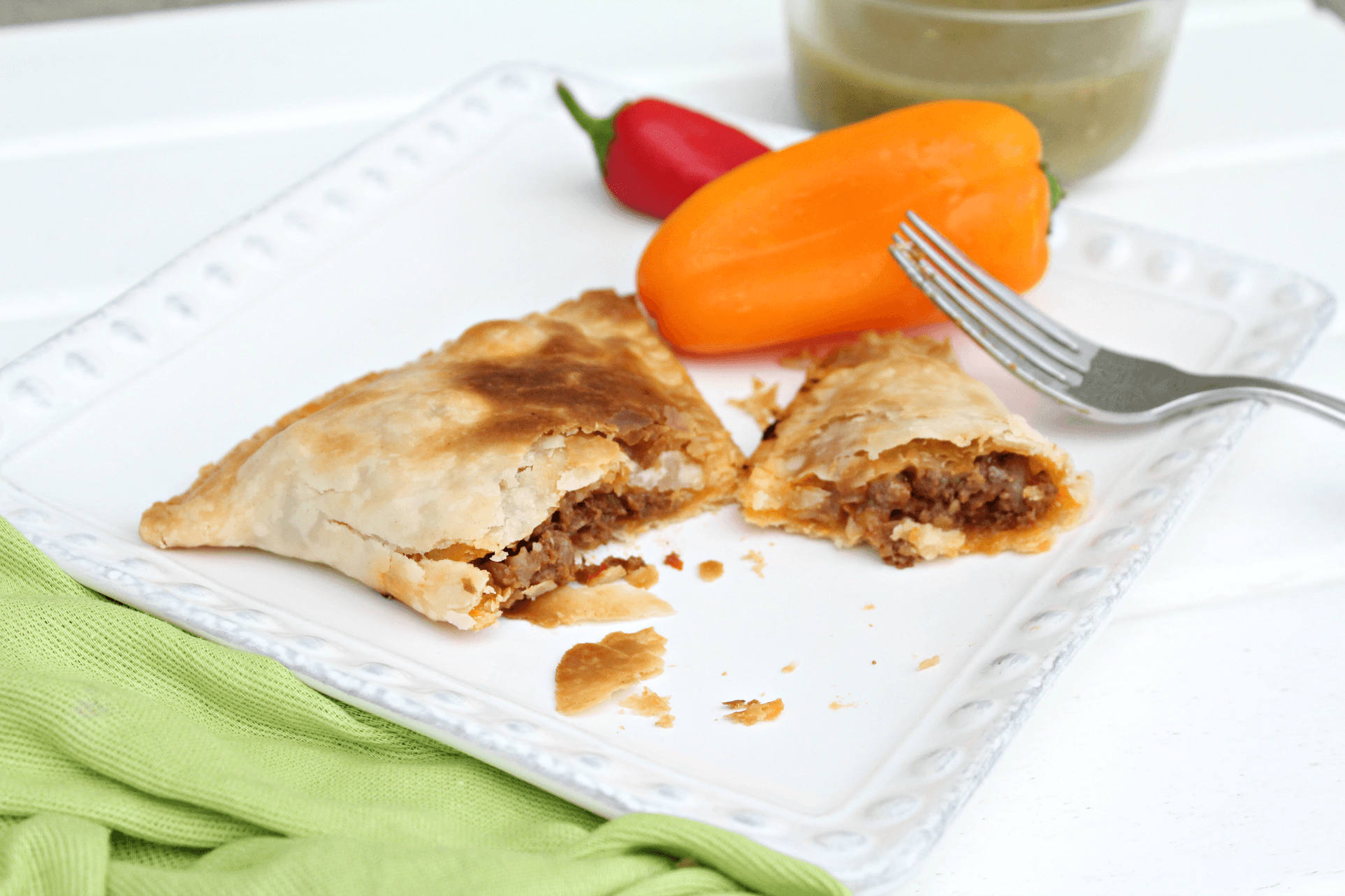 Best Beef Empanadas
One of our favorite things to get to snack on at the Farmer's Market is beef empanadas. My daughter's absolute favorite ones are the ones we get in St. Augustine twice a year and my husband's favorite are ones we found in St. Pete. I figured it was about time that I figure out how to make beef empanadas at home so that we can enjoy them more than two or three times a year.
I actually prepped these a few hours in advance, covered them and told my husband to bake them when he got home because I was going to an event with my mom and we would be missing dinner. I know, I'm a pretty darn nice wife 😉 So, if you want to make the beef mixture the night before because that's when you have more time…go for it! If you want to prep the empanadas and toss them in the refrigerator and tell the kiddos to pop them in the over before you get home…go for it! These beef empanadas are fairly easy to make, the most time consuming part is the stuffing and sealing of the crust, but it is definitely not complicated. In fact, if you have kids that like spending time in the kitchen, they can totally help with this part.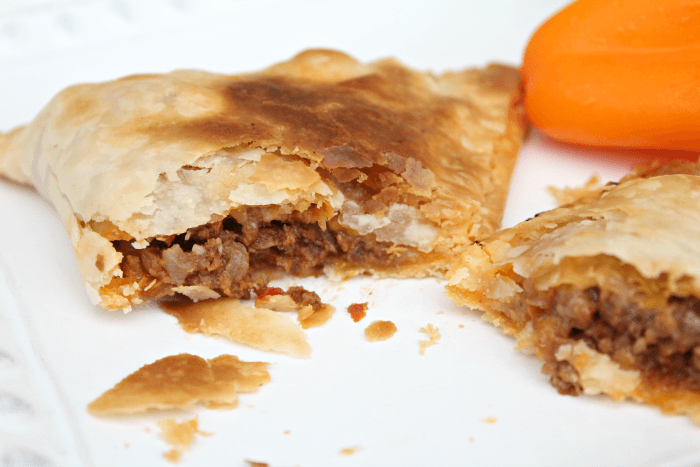 The beef mixture consists of ground beef, onions, mini sweet peppers, a habanero from our garden, spicy tomato sauce, and some seasonings. The "crust" is simply refrigerated pie crust. I used two boxes and that made 16 empanadas, if you don't need 16 emapanadas, feel free to half the recipe or make all 16 and freeze some for an easy dinner on a different day. Depending on how much filling you put in each empanada, you may have some leftover meat, we used our leftover meat to make these easy cheesy quesadillas.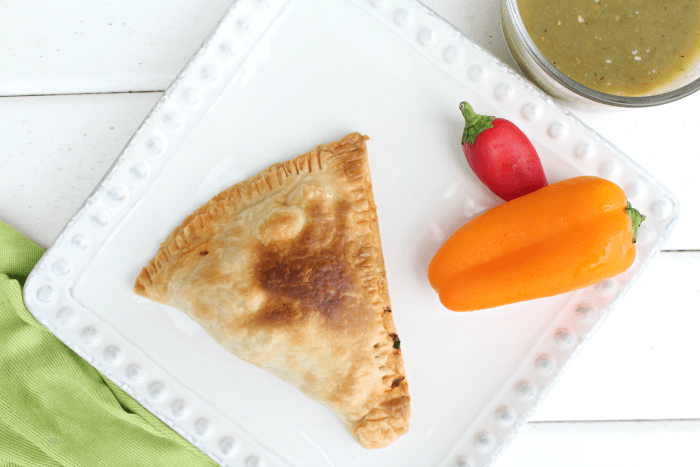 I went the easy route when making the empanadas, I am all about ease and saving some time, so what I did was unroll one pie crust at a time, then I simply cut that in 4. Cut the pie crust once up the center, then once from side to side. You will have four equal pieces that are in the shape of a wedge…think large slice of pizza. I wasn't worried about making them into the perfect half circle, it tastes the same in triangle form, I promise.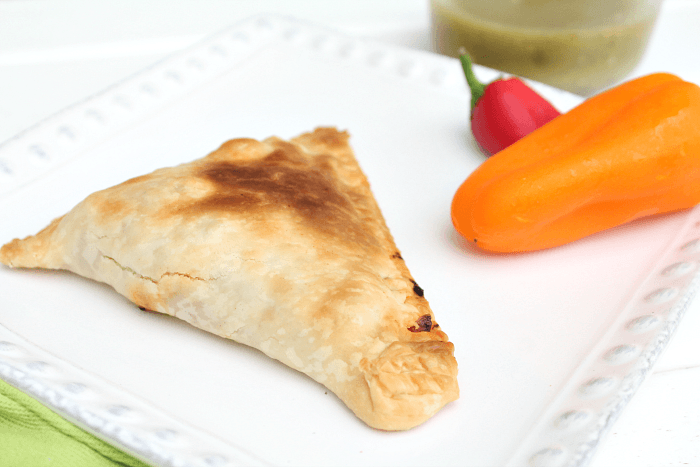 After you cut the wedges, sprinkle a little bit of cheese on each piece, then add in the beef mixture. To close your empanadas, simply fold over one side, then seal the edges with a fork dabbed in a bit of water.
Then you are ready to bake up the best empanadas you have ever had! I can honestly tell you that my husband texted me after they ate that night and said "Holy crap, those are the best empanadas I have ever had, you better post those!" He doesn't say that all that often, so that was one heck of a compliment. So, here's the recipe so that you can say HOLY CRAP those are the best beef empanadas ever too…and so I don't forget how the heck I made them 😉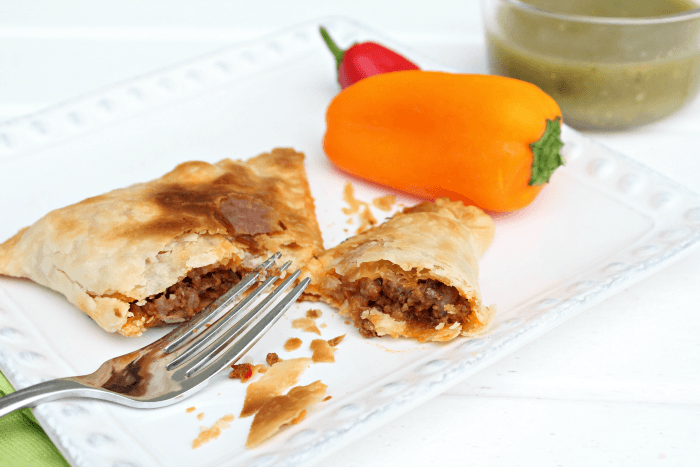 Here is my Best Empanadas Recipe, be sure to Print It and Pin It so that you can make it again and again. Because you are going to want to, I promise!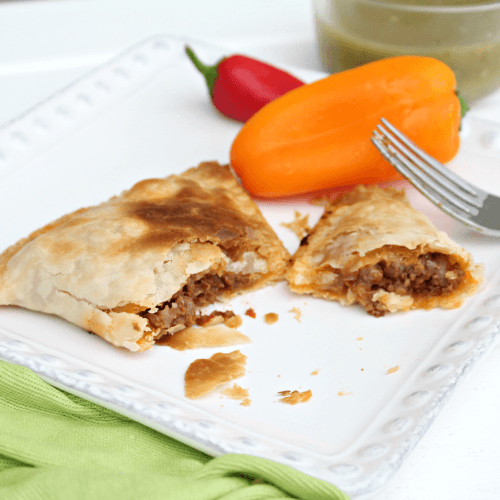 Ingredients
2

lbs

ground beef

1

large onion - chopped

1 ½

tbsp

minced garlic

4

mini sweet peppers - chopped

1

habanero pepper - chopped

you can use a jalapeno if preferred

1

tbsp

ground cumin

1 ½

tsp

salt

2

tsp

your favorite seasoning, I used VooDoo Chef DUST

2

tsp

red pepper flakes

1/2

tsp

chili powder

1 ½

cups

Spicy Marinara sauce - I used The Jersey Tomato Co. Sauce


1

cup

Mexican blend shredded cheese

you can use more if desired

2

boxes

Refrigerated pie crusts
Instructions
Saute in a large frying pan onions, garlic and peppers until onions are translucent

Add in the ground beef and cook until no longer pink

Drain out grease if needed

Add seasonings and stir well

Add spicy tomato sauce, stir and let simmer for at least 15 minutes

Unroll pie crust on a lightly floured surface

Cut one piece of the pie crust into quarters

Sprinkle each section with a little shredded cheese

Fill each section with the meat mixture

Close and seal edges with a moistened fork

Repeat until all 16 empanadas are made

Bake for 18 minutes or until crust in golden brown. Broil for last 1 minute if desired
Notes
We served our beef empanadas with a jalapeno verde salsa.  You may have leftover meat mixture depending on how full your make your empanadas, use it on a taco salad or in these cheesy quesadillas!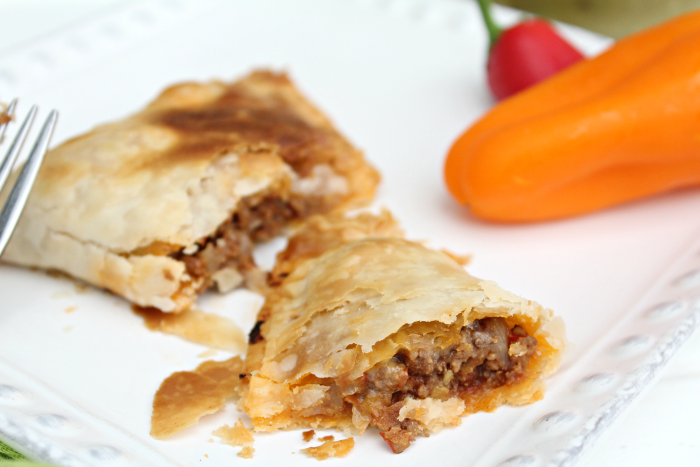 I hope you think that these are the best beef empanadas too! And if you do, be sure to message me and say HOLY CRAP those were the best empanadas ever!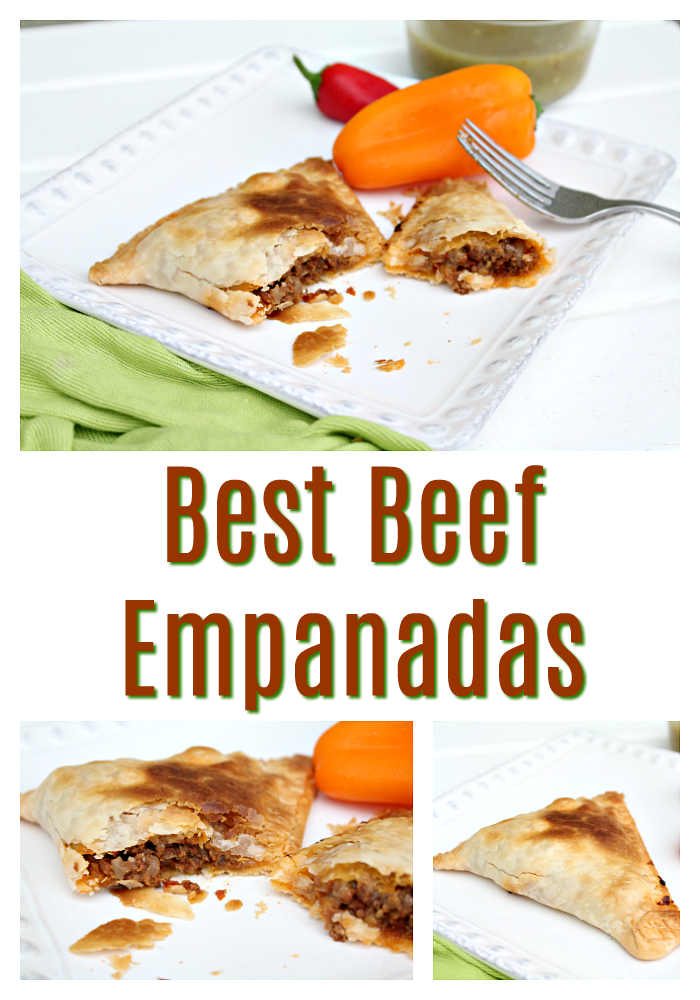 As mentioned in the recipe, I used a Spicy Tomato sauce in this recipe, it added extra flavor that I feel these empanadas needed, I picked up The Jersey Tomato Co. Spicy Sauce at Sprouts, as a Sprouts Partner I was able to pick it up for free, but I can honestly say that I plan on getting it again! We also used it as the sauce for homemade pizzas, it has incredible flavor!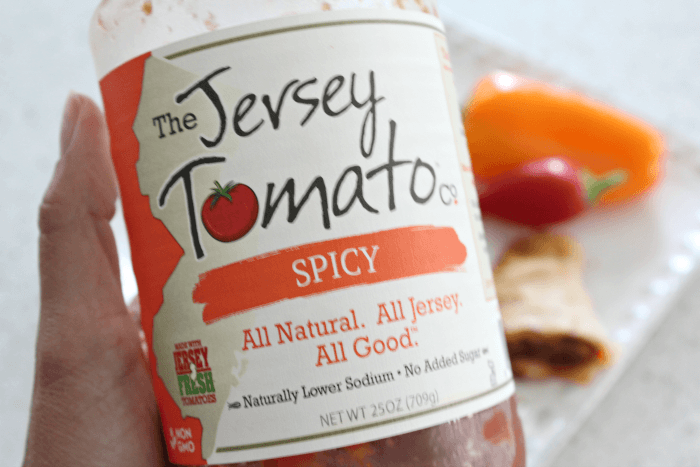 Looking for another delicious Mexican-inspired recipe?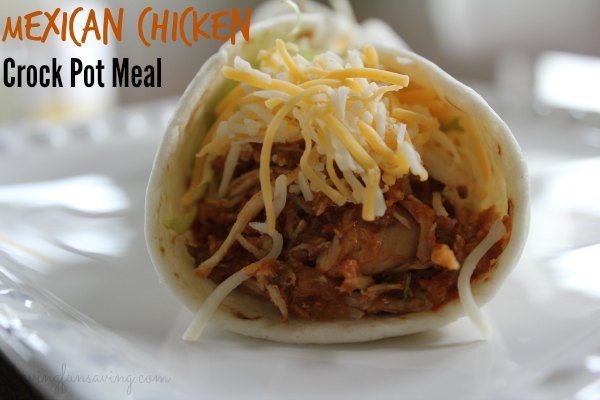 Easy Slow Cooker Mexican Chicken
In fact, check out all the delicious recipes on Food Wine Sunshine and follow on me Facebook, Twitter, Pinterest and Instagram for more FOOD WINE AND SUNSHINE.